READ IN: Español
Deciding between a family commitment or taking the trip of your dreams, or getting divorced or increasing your family. These and other questions could be resolved last night at El Águila-Nidos, an unparalleled event that took place simultaneously in Madrid and Barcelona, with Jorge Ponce and Valeria Ros as leaders of a complete team of comedians in Madrid, and Galder Varas in Barcelona. El Águila-Nidos was the first interactive show devised by the El Águila beer brand together with Encofrados Encofrasa, the production company of David Broncano, Jorge Ponce and Ricardo Castella. The show has turned 'late shows' on their head with a mixture of humour and music, which invites us to make our own decisions and savour freedom.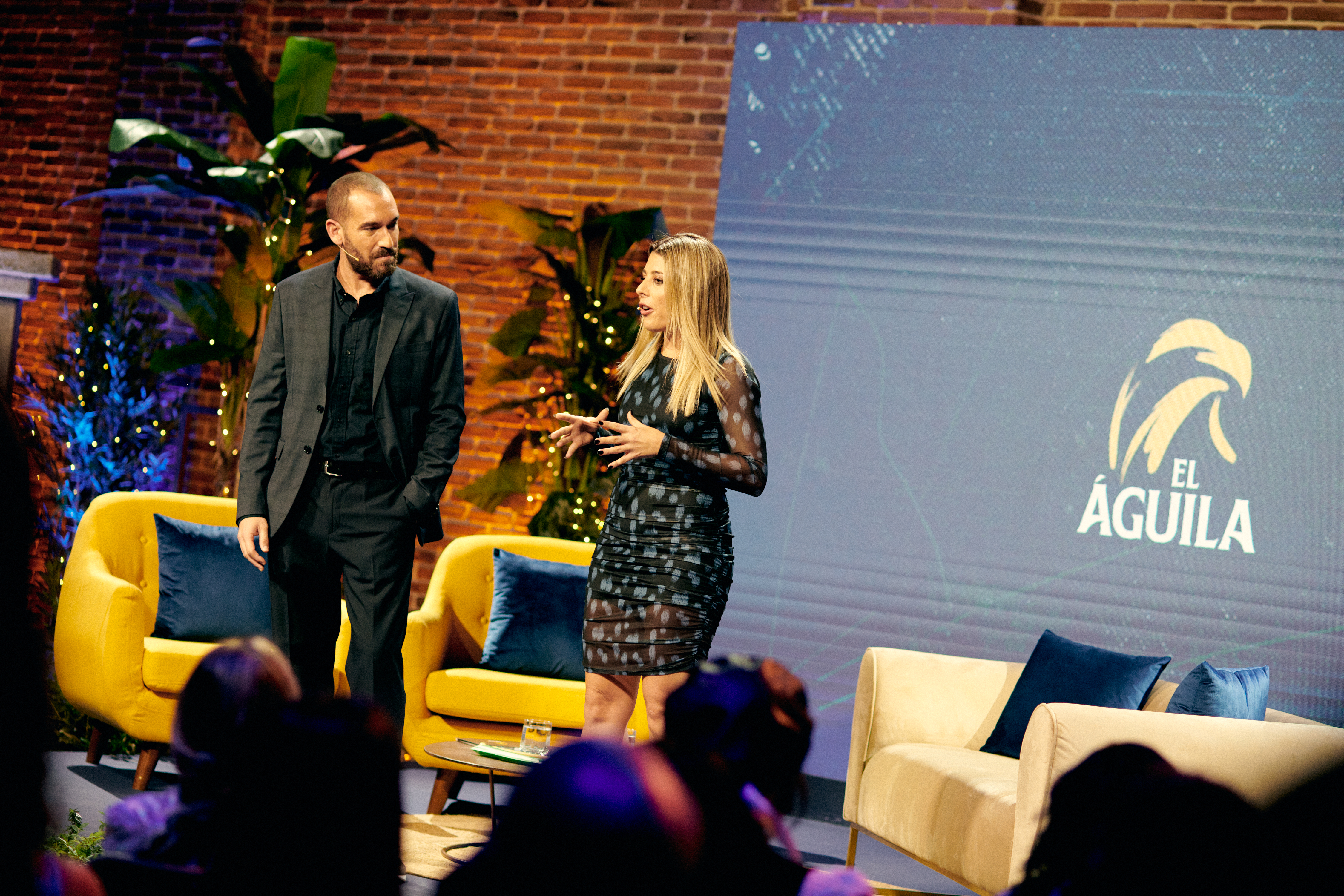 In keeping with the brand's authentic and non-conformist character, this experience captured the concerns of millennials through comedy, with the help of exceptional guests: actresses Miren Ibarguren and Silvia Alonso and actor Iván Pellicer, who did not hesitate to choose between a series of amusing situations and preferences. Binary decisions that often haunt our heads: "Am I going to my cousin's wedding or am I going on the trip of my dreams, for which I have already bought the ticket?
The event also featured Ingrid Garcia-Jonson as an interviewee, who shared and talked about her latest and greatest decisions, while helping the audience to make their own. In charge of the pre-show was Danny Boy-Rivera in Madrid to warm up the atmosphere before the late night show. Also the singer Paula Cendejas, who in addition to answering different moral dilemmas, entertained the audience on two occasions to the rhythm of her latest songs. The party was animated by DJ Laura Put. Meanwhile, in Barcelona, the actress Macarena Gómez, did not miss the event and enjoyed the show. There was also music by the musical artist Amanda Portillo.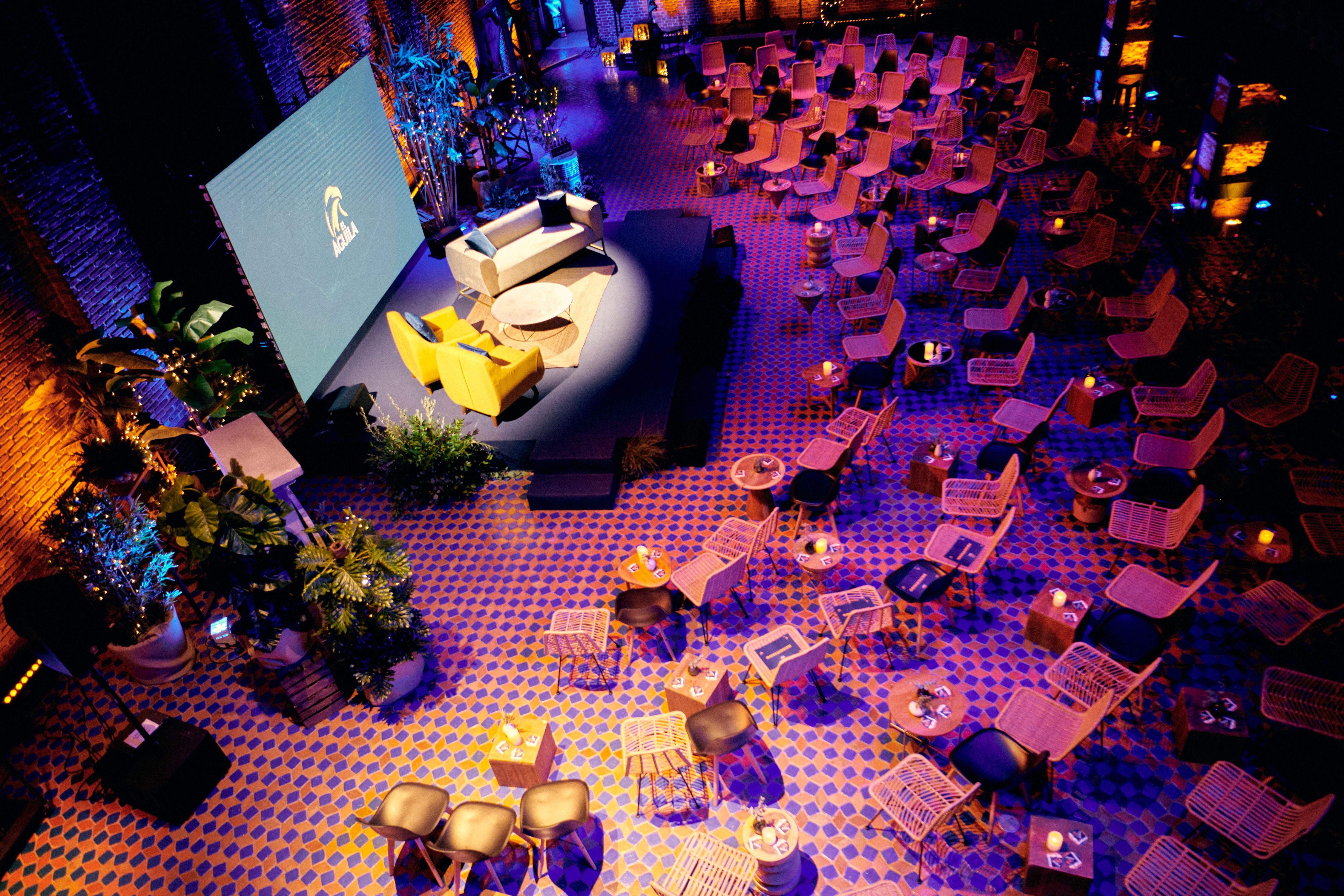 Likewise, there was no shortage of decisions along with food, interviews, music and beer. During the experience, the audience had the opportunity to resolve some dilemmas in the face of everyday situations that may arise in day-to-day life, with courage and authenticity. Transcendental questions that are part of our lives and delicate issues that sometimes haunt us and make us find ourselves in a real predicament: situations that were resolved through the interaction between the presenters and the audience.
As the comedian Jorge Ponce says: "The audience came to El Águila-Nidos with some doubts, and together we helped them to make the right decision, bravely and with a lot of humour". El Águila-Nidos has been an unprecedented event in which to chat, debate and, above all, decide. Logically, quickly or by pure chance, the decisions were born out of total freedom, making one's own decisions while being true to oneself. Valeria Ros, co-host of the format commented: "The show is about inspiring the millennial generation to make decisions, whatever the subject, because everything in life is based on making decisions, and on the freedom you have to make them".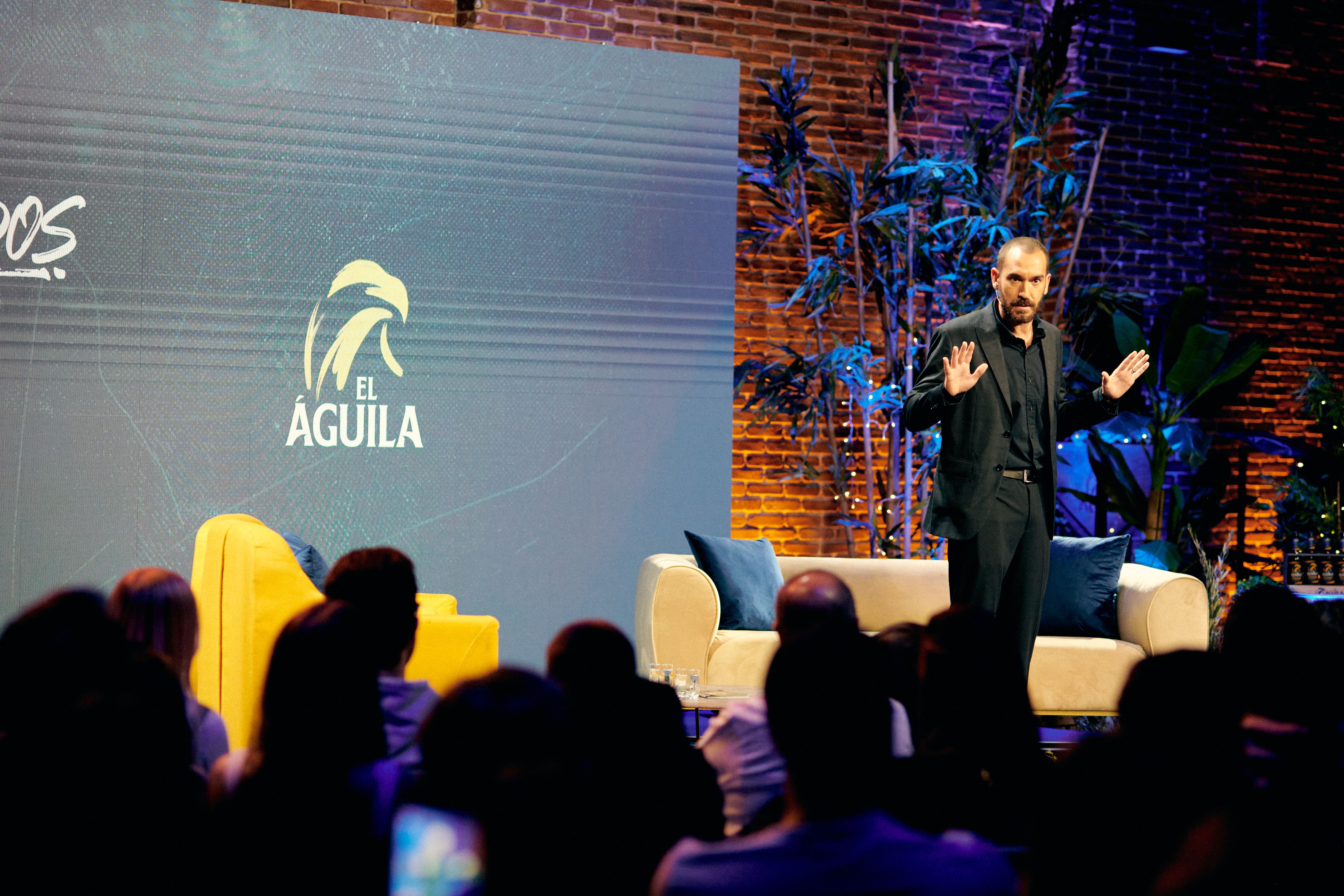 Similarly, Marta Moreno, head of Cerveza El Águila, declares: "We believe in the freedom to make our own decisions and say things without fear, without prejudice, being true to ourselves and being increasingly free. This brave and non-conformist character has led us to come up with El Águila-Nidos and find in Encofrasa the perfect ally. We are very proud of the result and success of the initiative".
If you were not able to enjoy it live, pay close attention because El Águila-Nidos Show will be available on the brand's digital platforms this coming January.
Encofrados Encofrasa y El Águila, the perfect tandem
El Águila has found a great ally in Ponce, Castella and Broncano's production company, Encofrados Encofrasa, a late show benchmark thanks to its transgressive, surprising and unprejudiced character. Following the invitation launched by El Águila-Nidos under its slogan "if you are going to turn everything upside down, you decide the direction", El Águila is committed to turning the "late shows" upside down, in line with its character and authenticity, signs of identity of the brand that have been present since its beginnings, when its founder wanted to break away from the norm and innovate, and so he did, becoming today a beer that invites consumers to take the reins of their own path and make their own decisions, with its two varieties El Águila Dorada and El Águila Sin Filtrar, an authentic beer for non-conformists.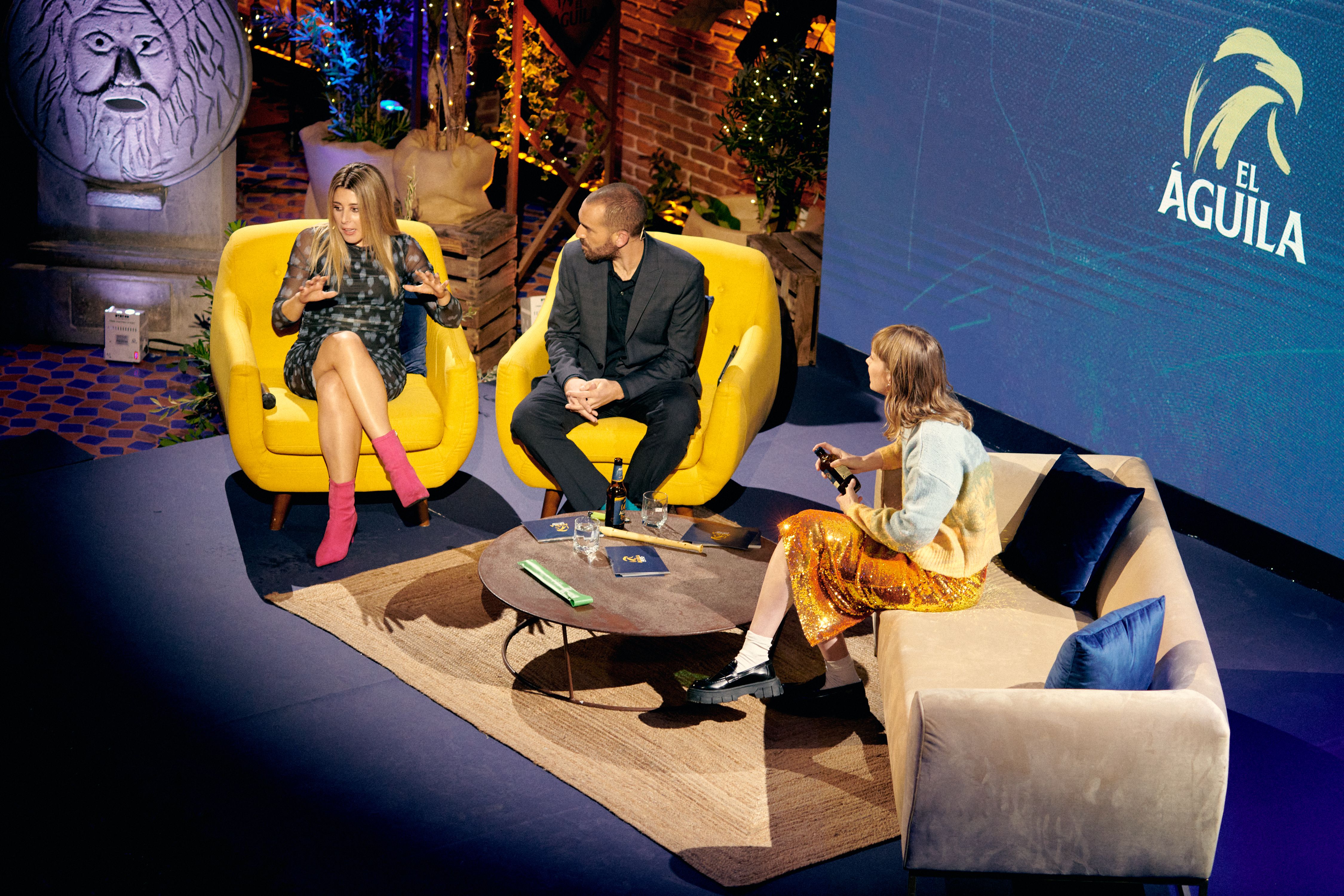 We talk to W/ Amanda Portillo after her debut in "First Class".