READ IN: Español
Margiela seeks to specialize in outwear for the FW20 season. Earlier this month, the brand announced a partnership with The North Face brand that would see the light of day at London fashion week. The capsule collection has finally been unveiled, and the new TNF garments are blended under the conceptual designs of Galiano, the Parisian label's creative director.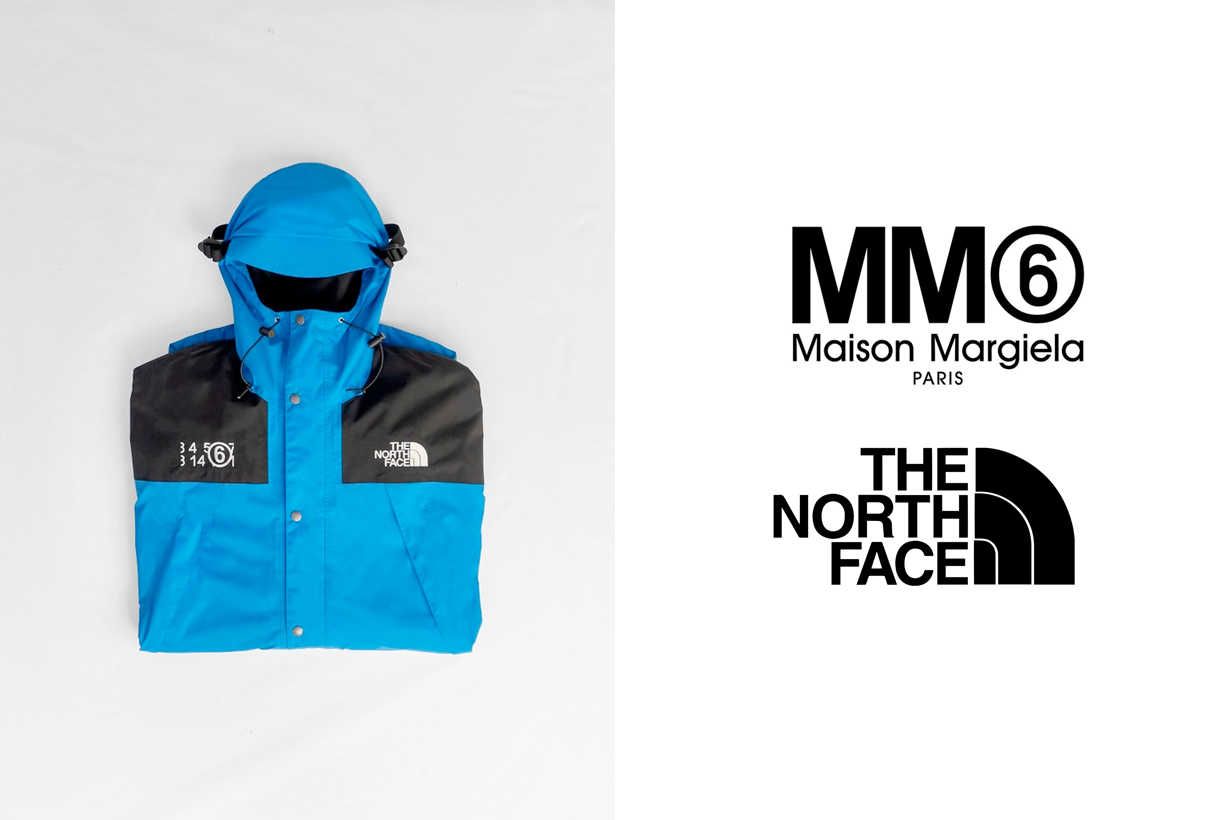 The show has been presented in the London fashion week. The well-known garments of the sports brand are reborn under a new character of distinction and modernity. Quilted coats, jackets, a top and a dress complete the collaboration. In addition, a series of detachable pieces introduced by TNF in the 1990s are added. Despite their renovated image they maintain all their properties to resist extreme weather conditions.
Bottle green, cobalt, violet, yellow and orange is the tonal range that the maison has selected for the collection. Pieces like the Himalayan hooded coat, the cape-style Mountain Kaban and the Nuptse padded jacket have been made with recycled insulation. One detail that stands out is the iconic Denail jacket, which has been reconstructed into a dress and sweater.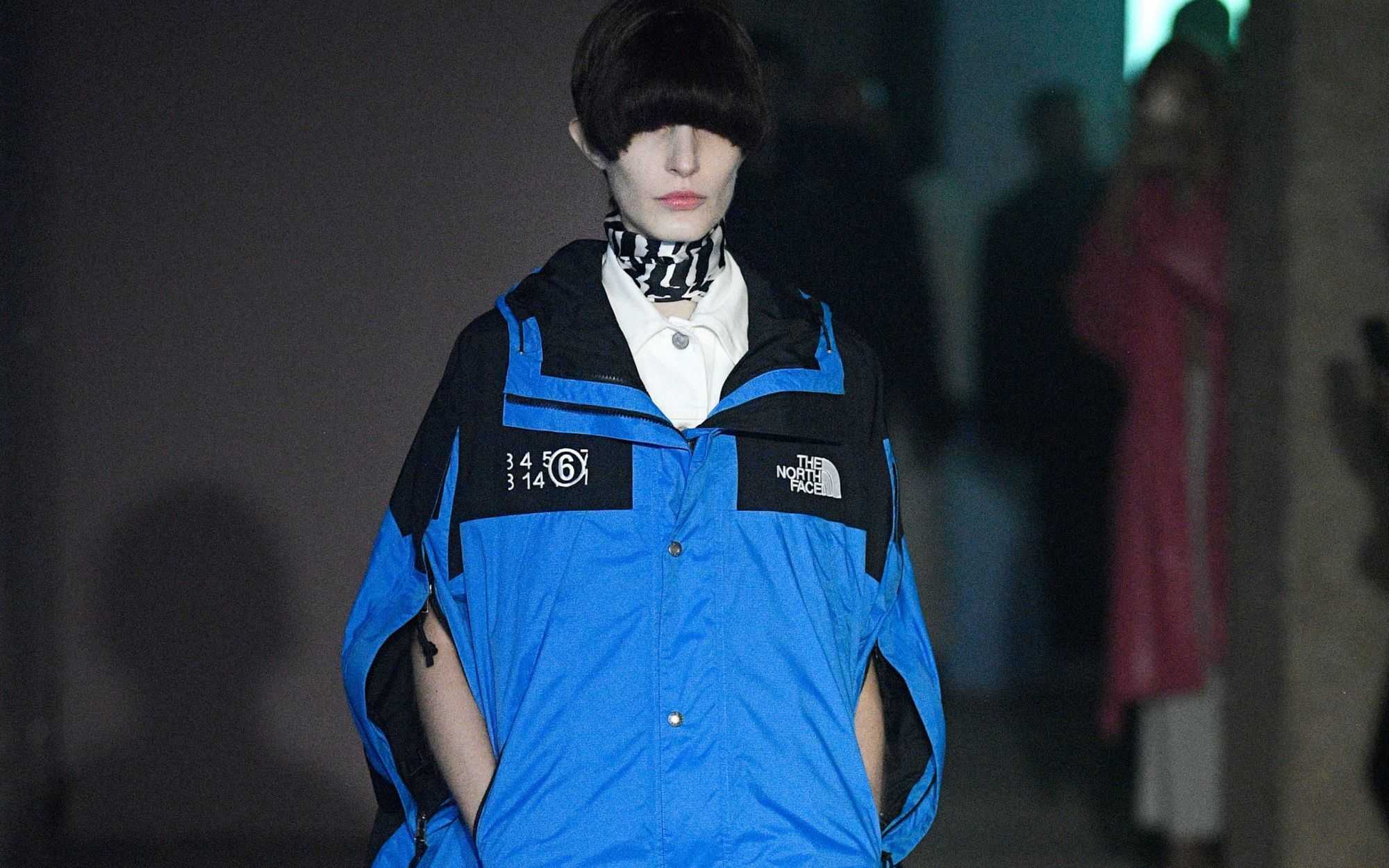 This collaboration has resulted in an original zipper system that allows the different pieces to be integrated with each other. The garments feature the MM6 Maison Margiela (@mm6maisonmargiela) and The North Face (@thenorthface) badges on the upper sides, one on each side. Of course, the French label adds two accessories to the collection; a padded Nuptse scarf equipped with two pockets and a looping system and a pair of extra-long orange pythons.
As always, Maison Margiela is avant-garde and along with this perfect association for the cold season, a series of exclusive garments from the house are on display. Animal-print knitwear in bright colours, a leather jacket with fringes and a bright orange suit.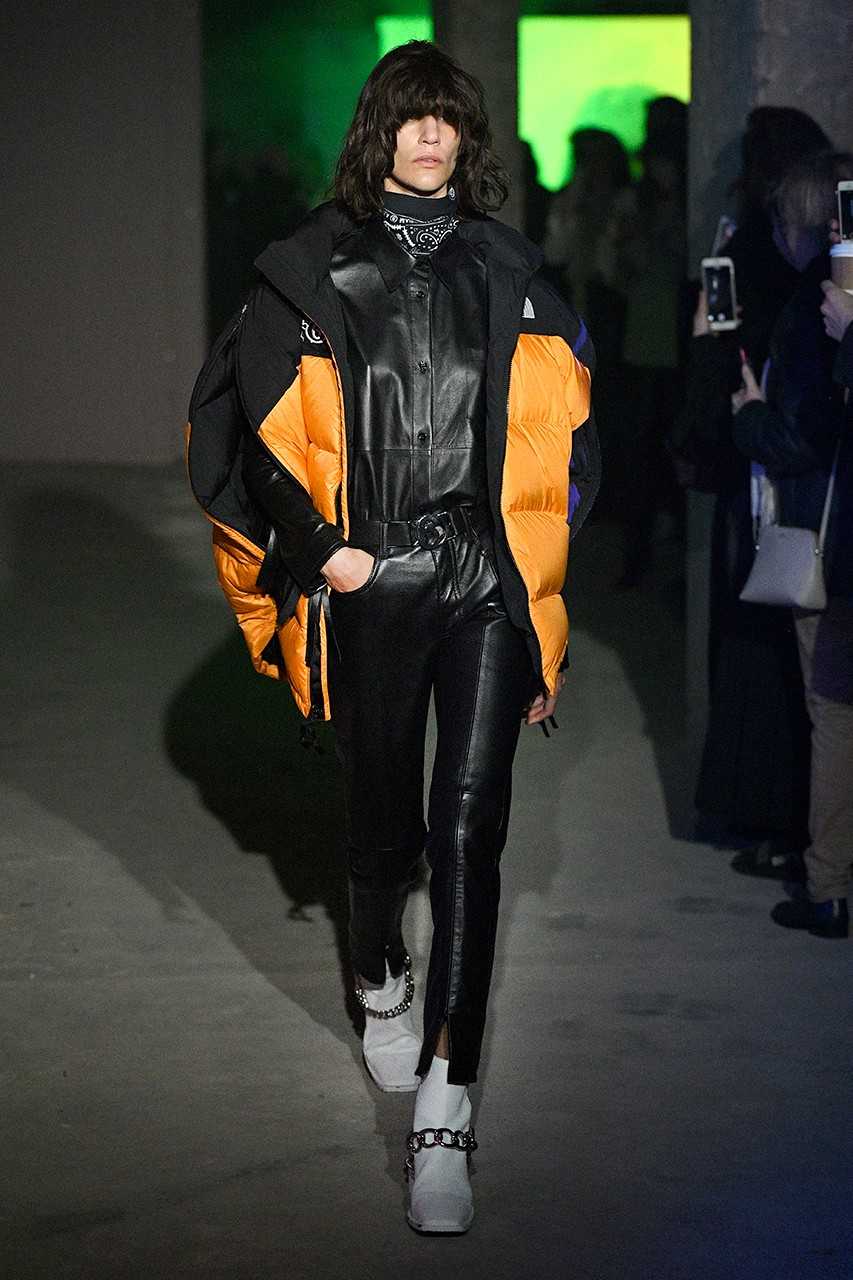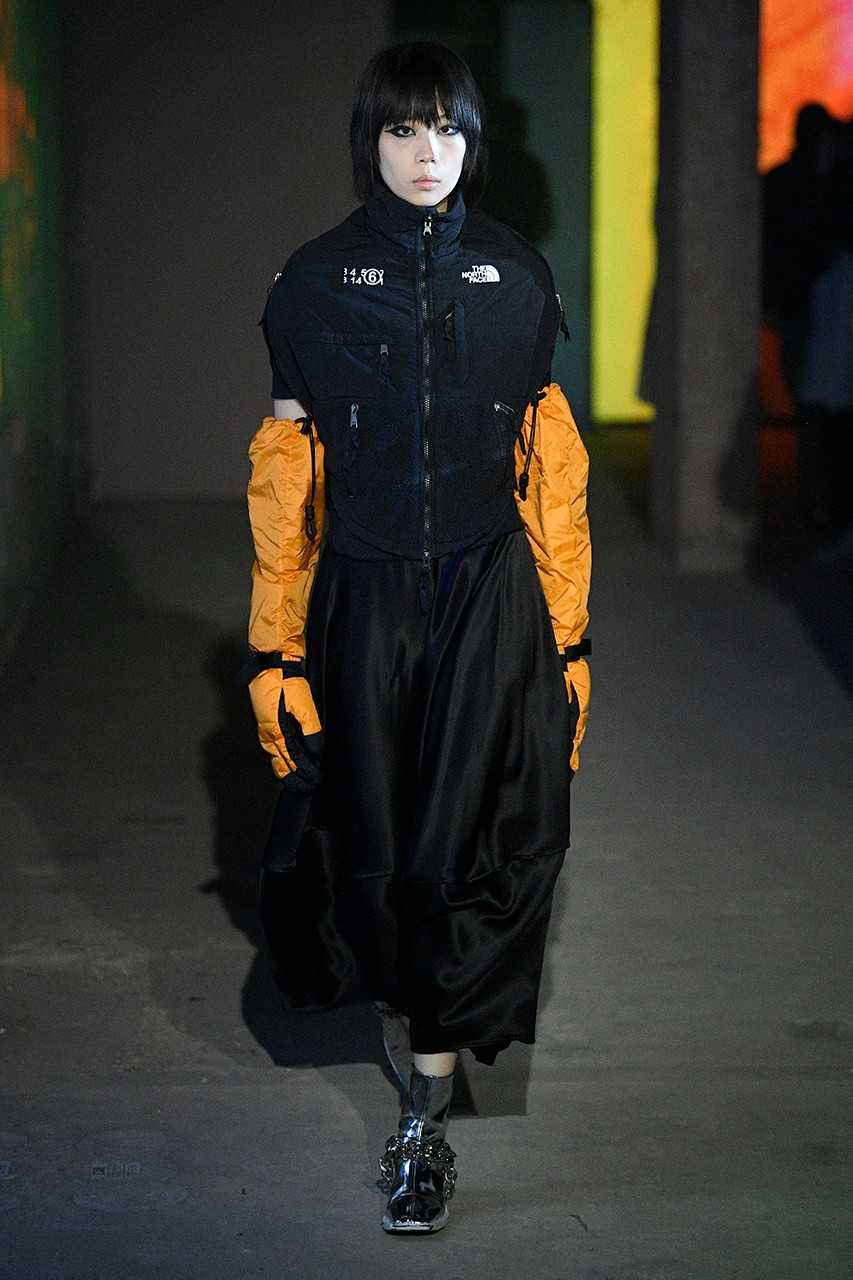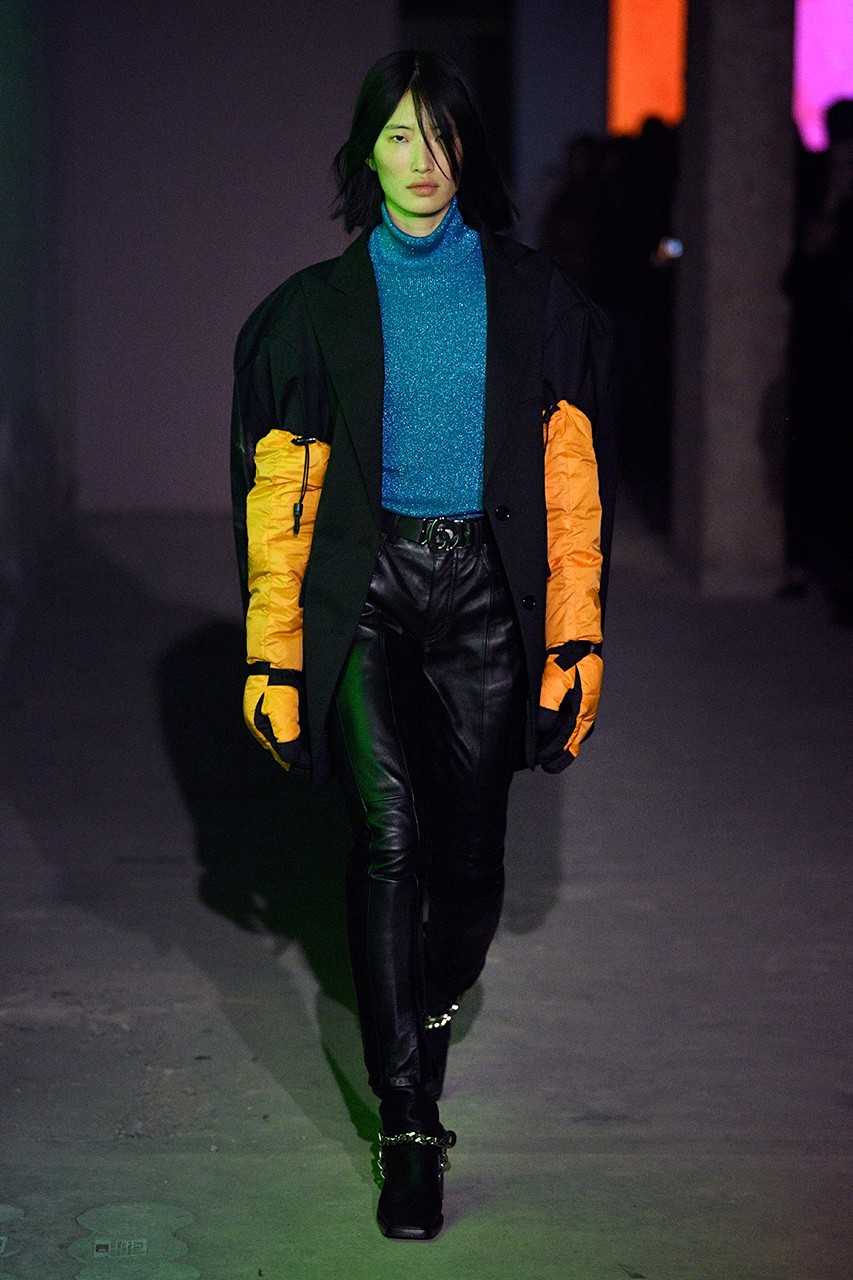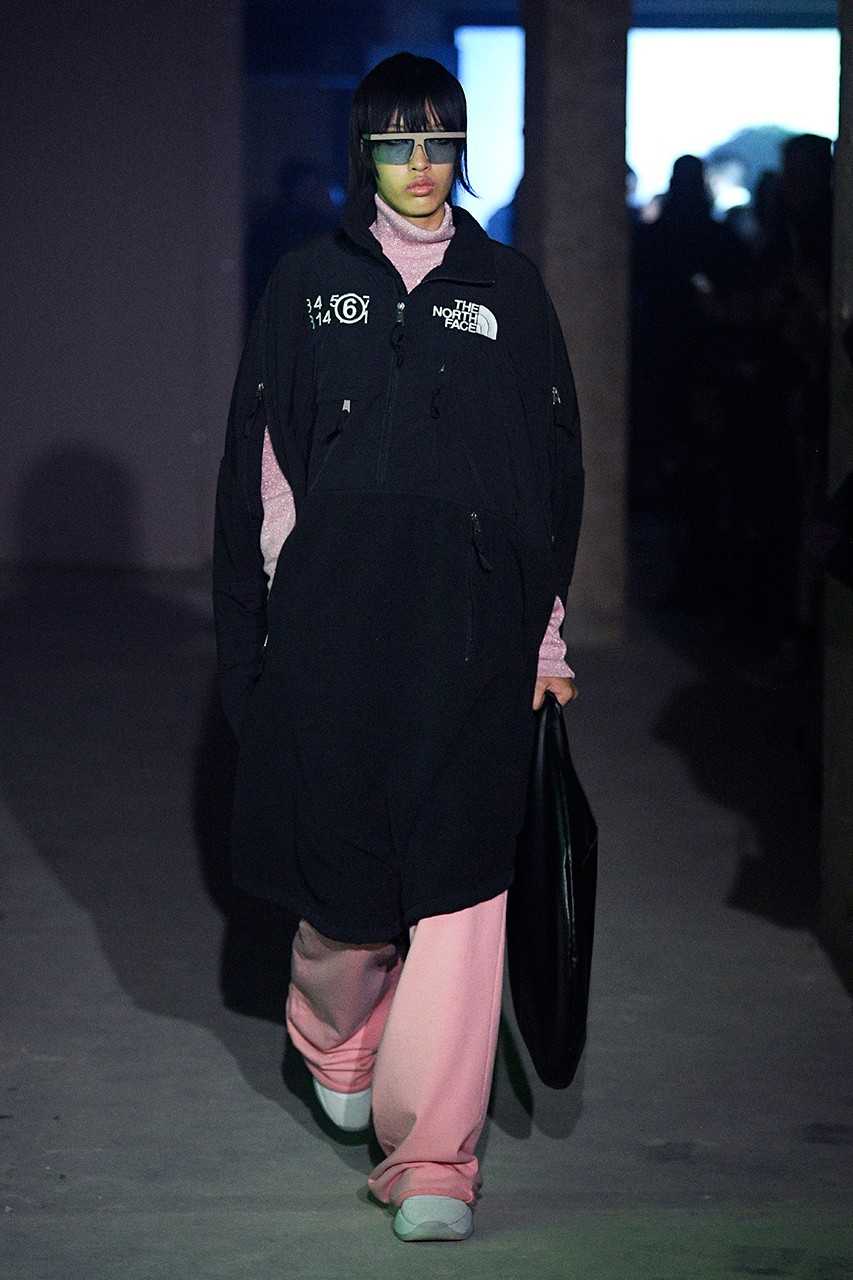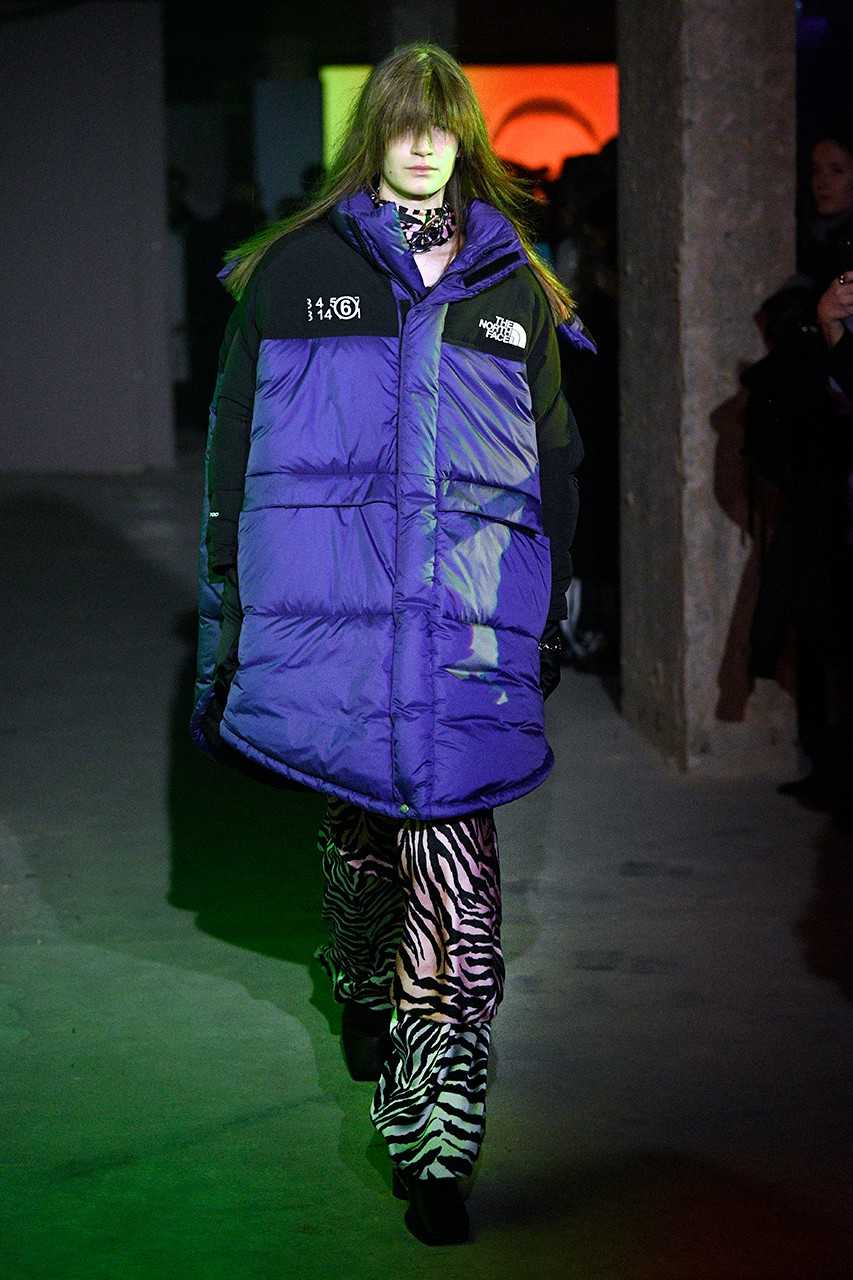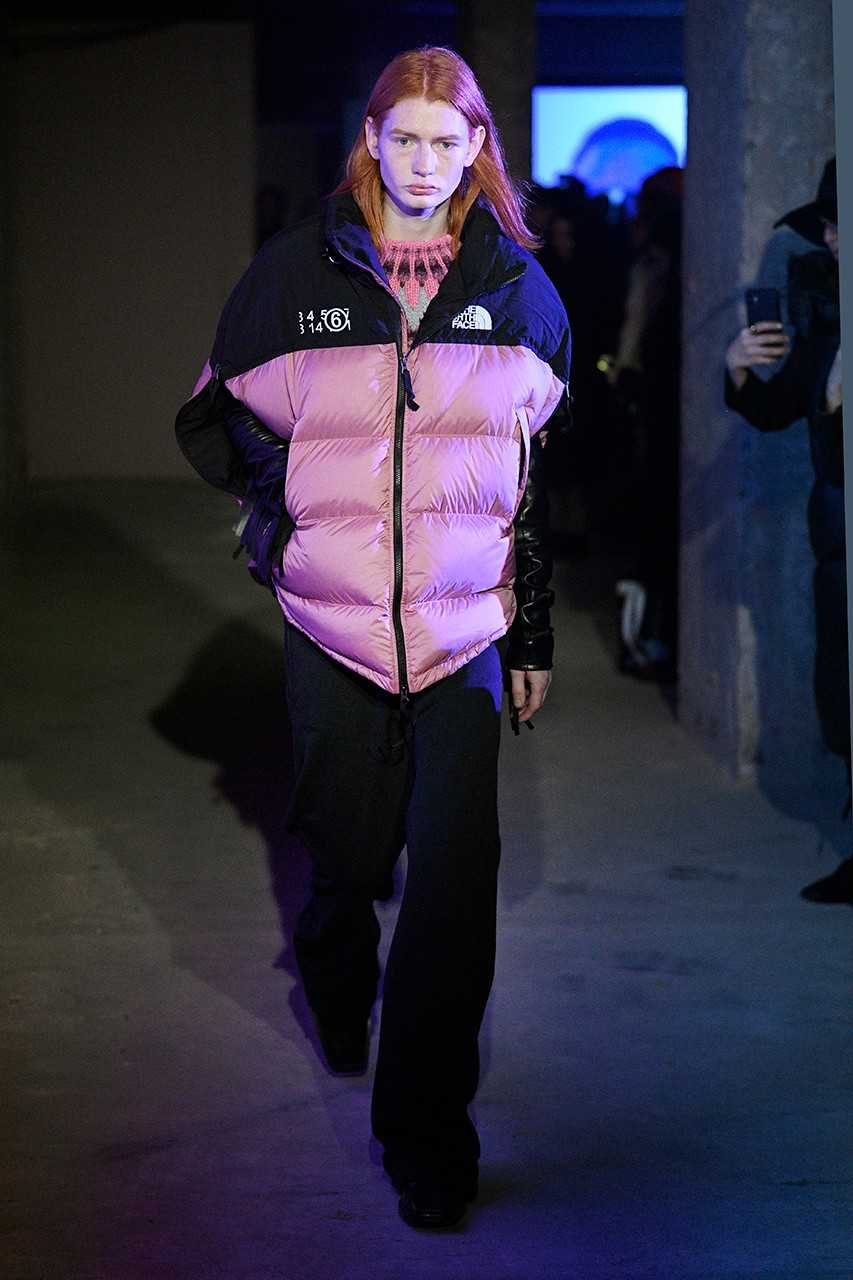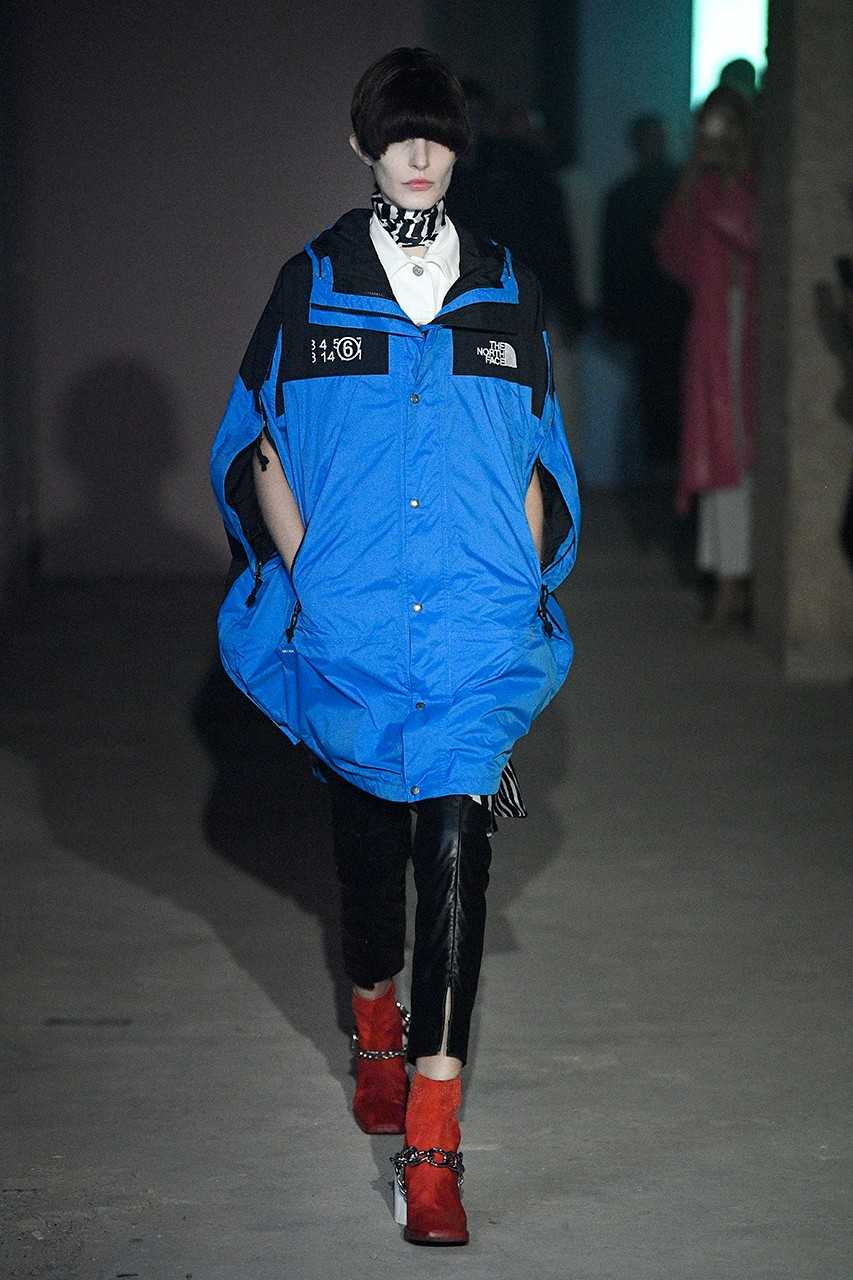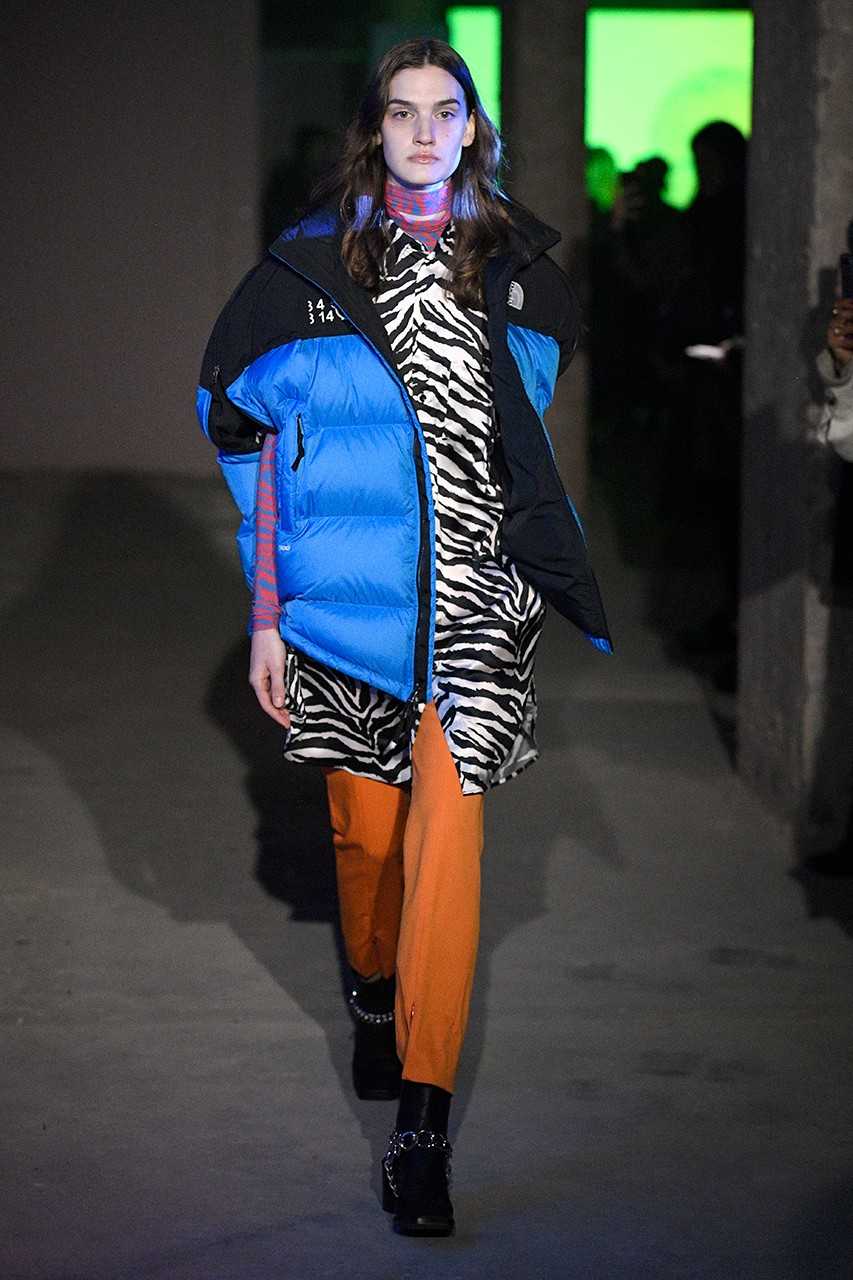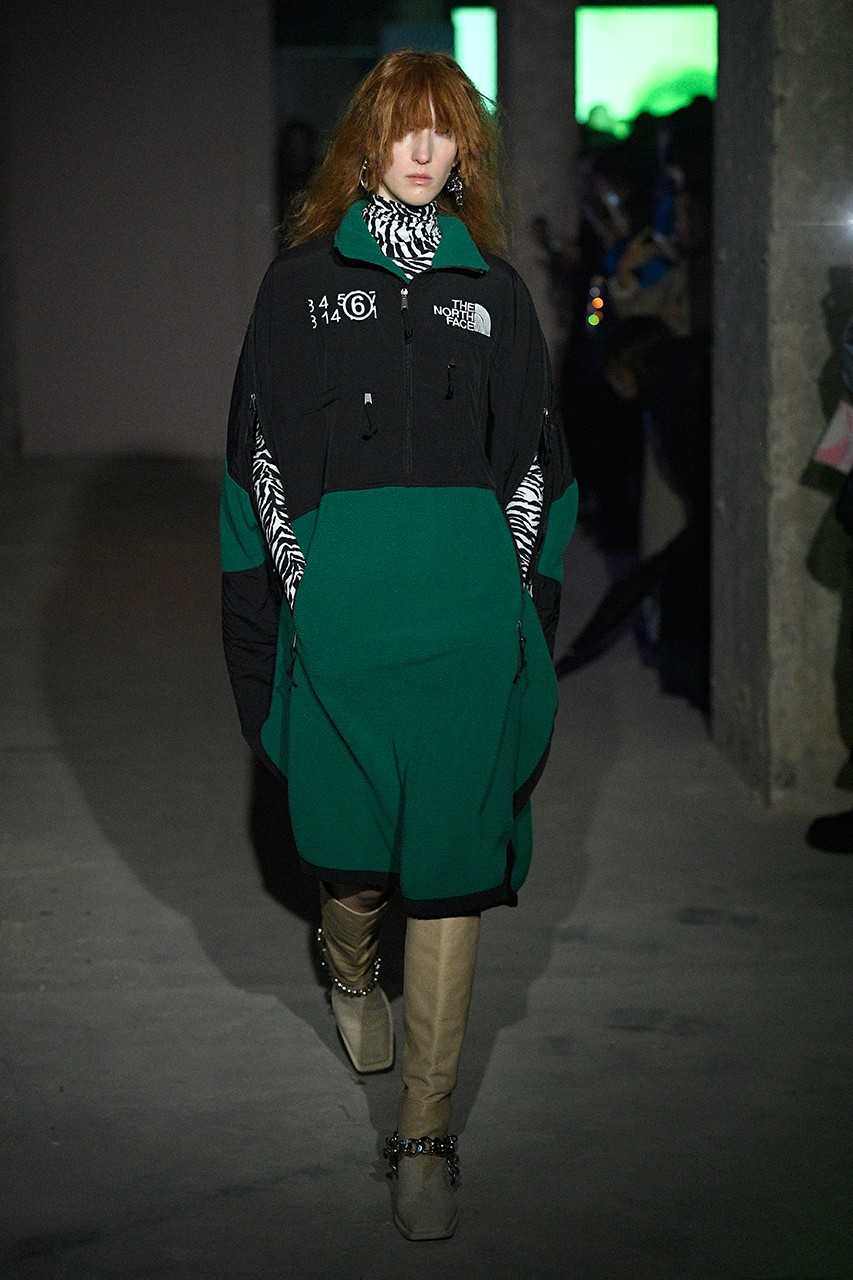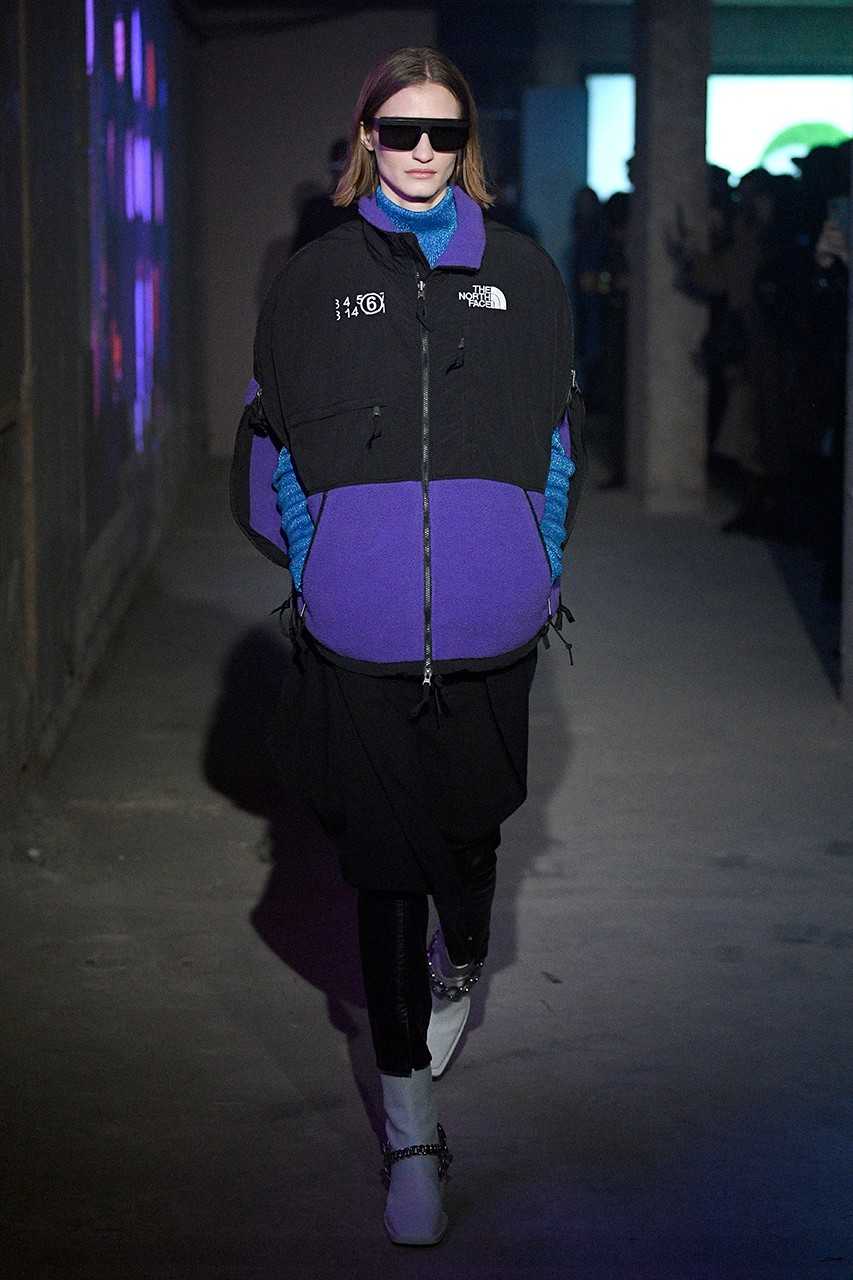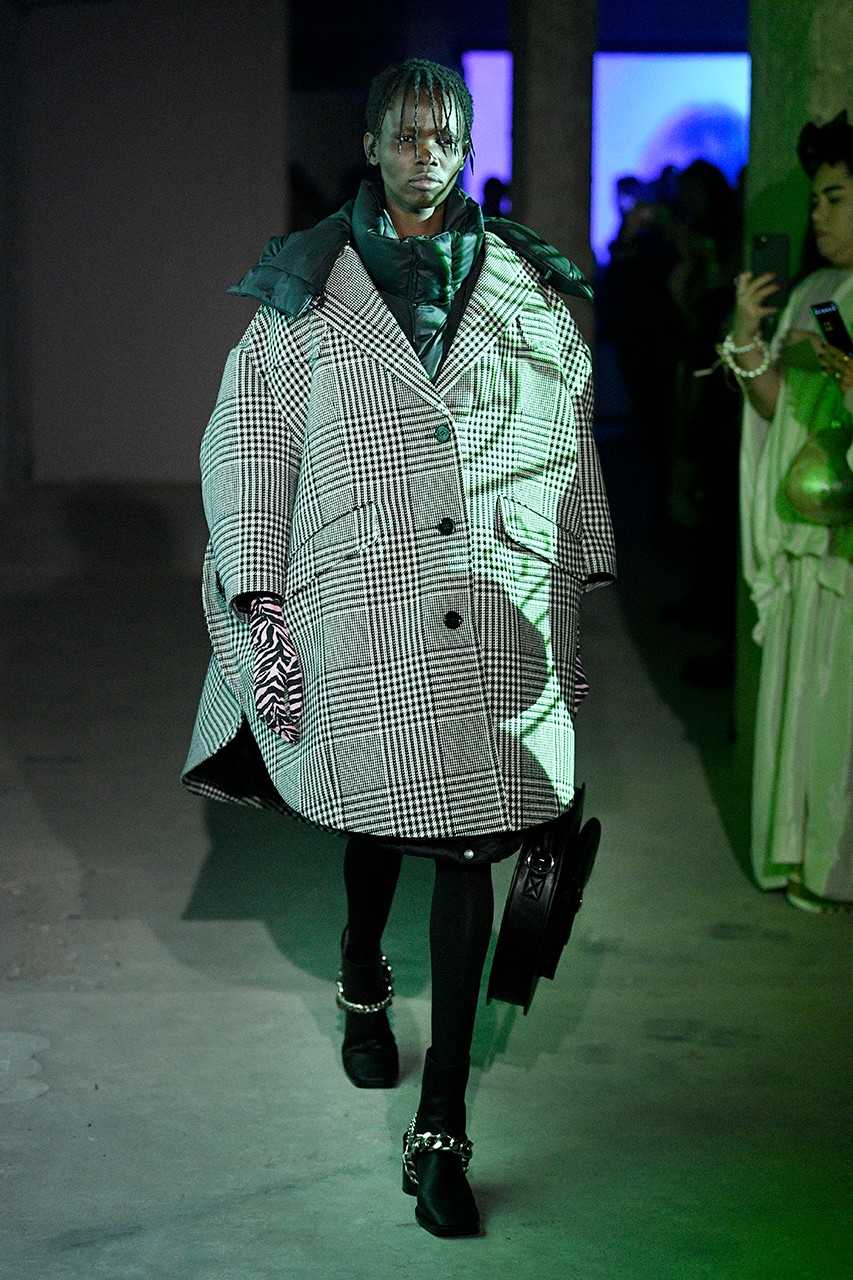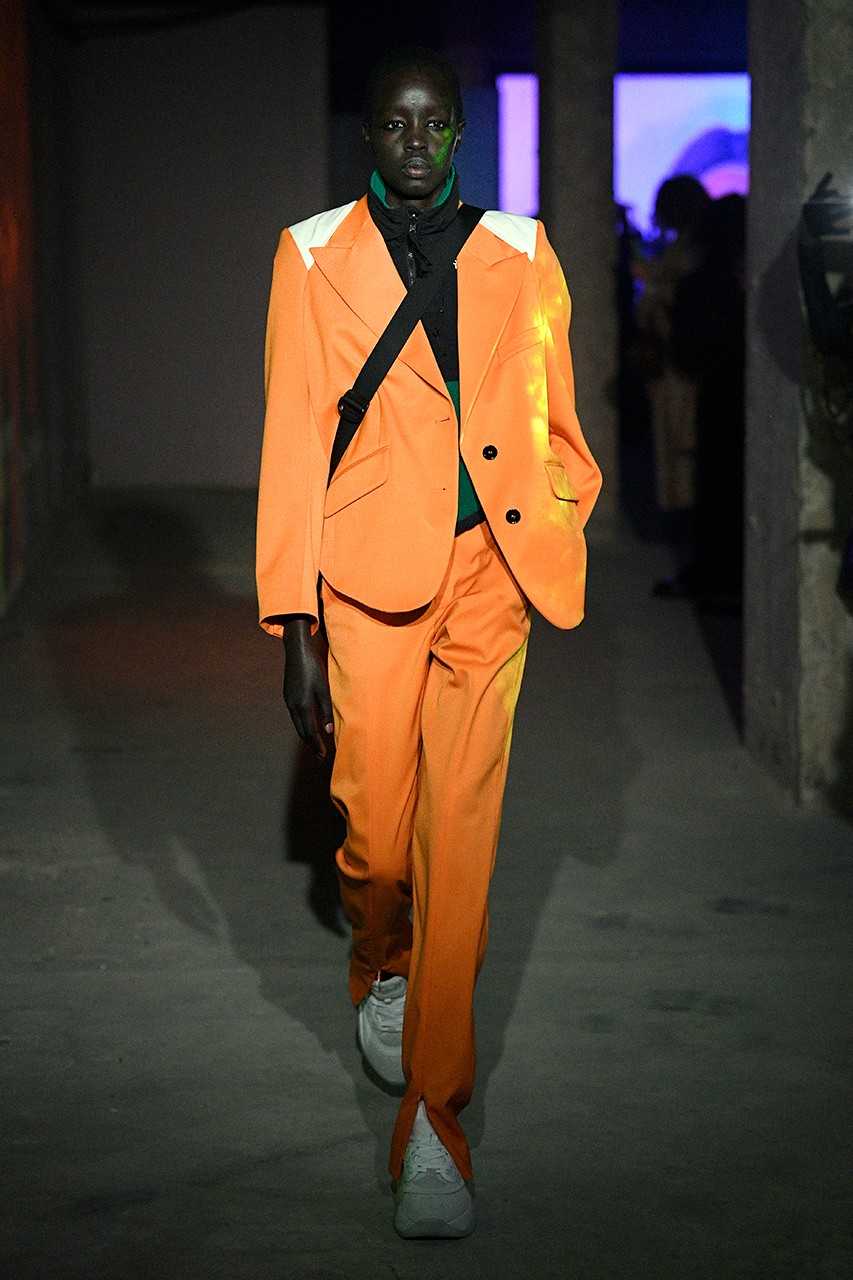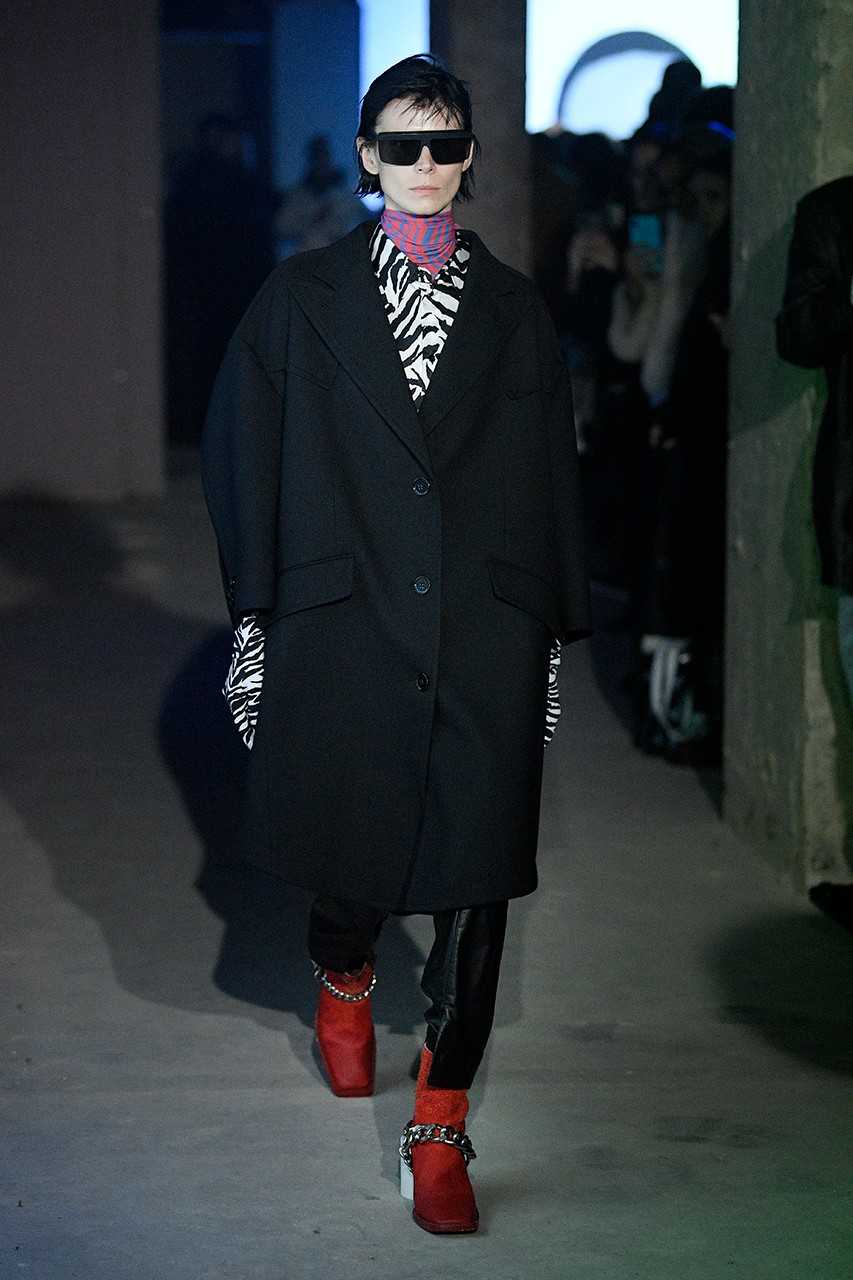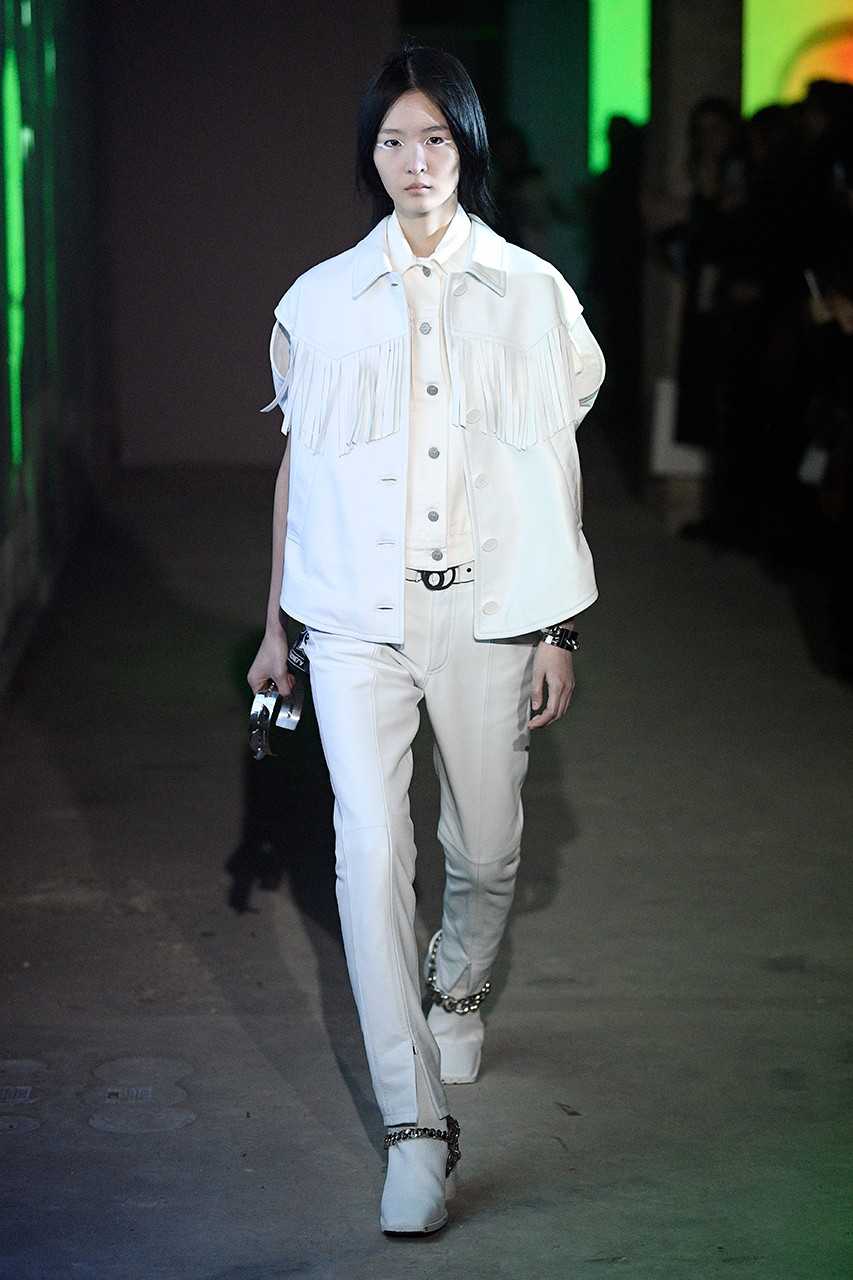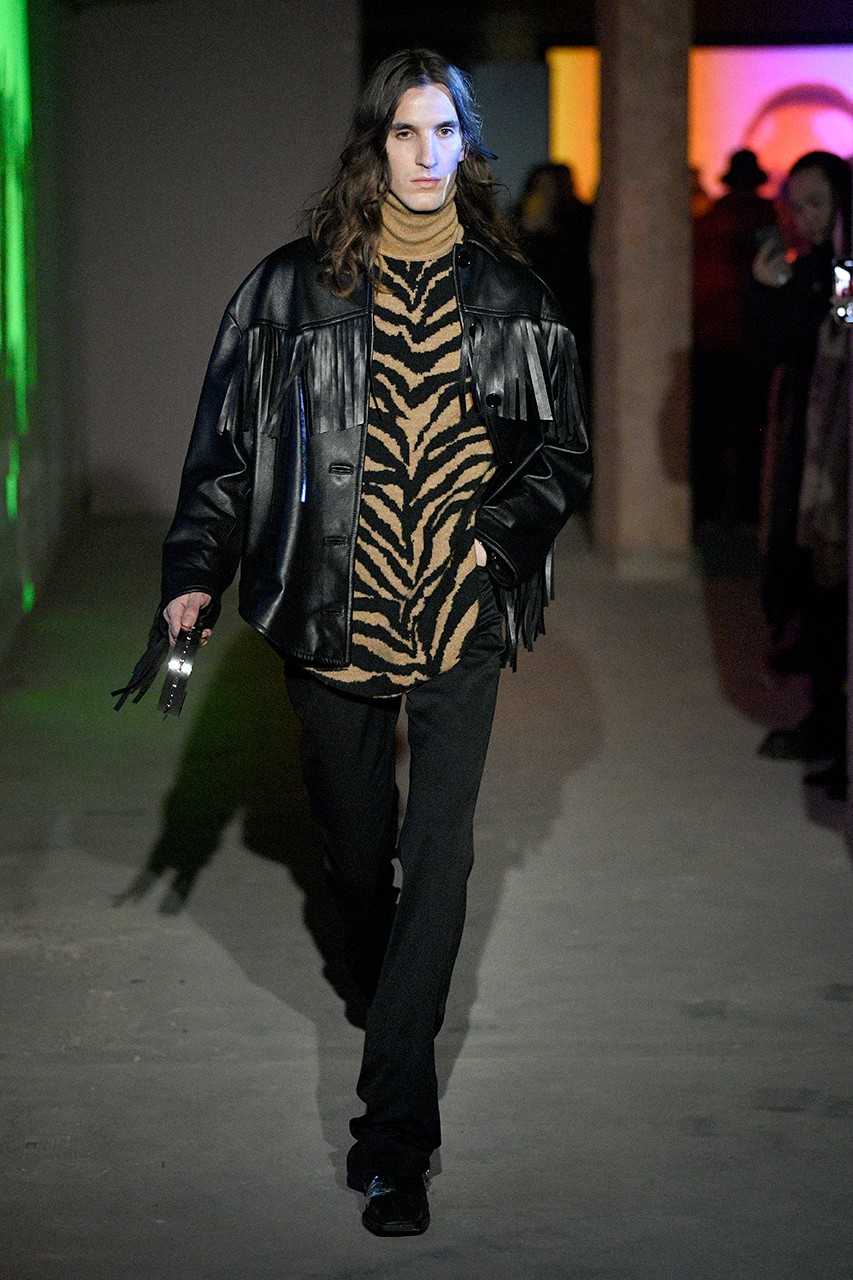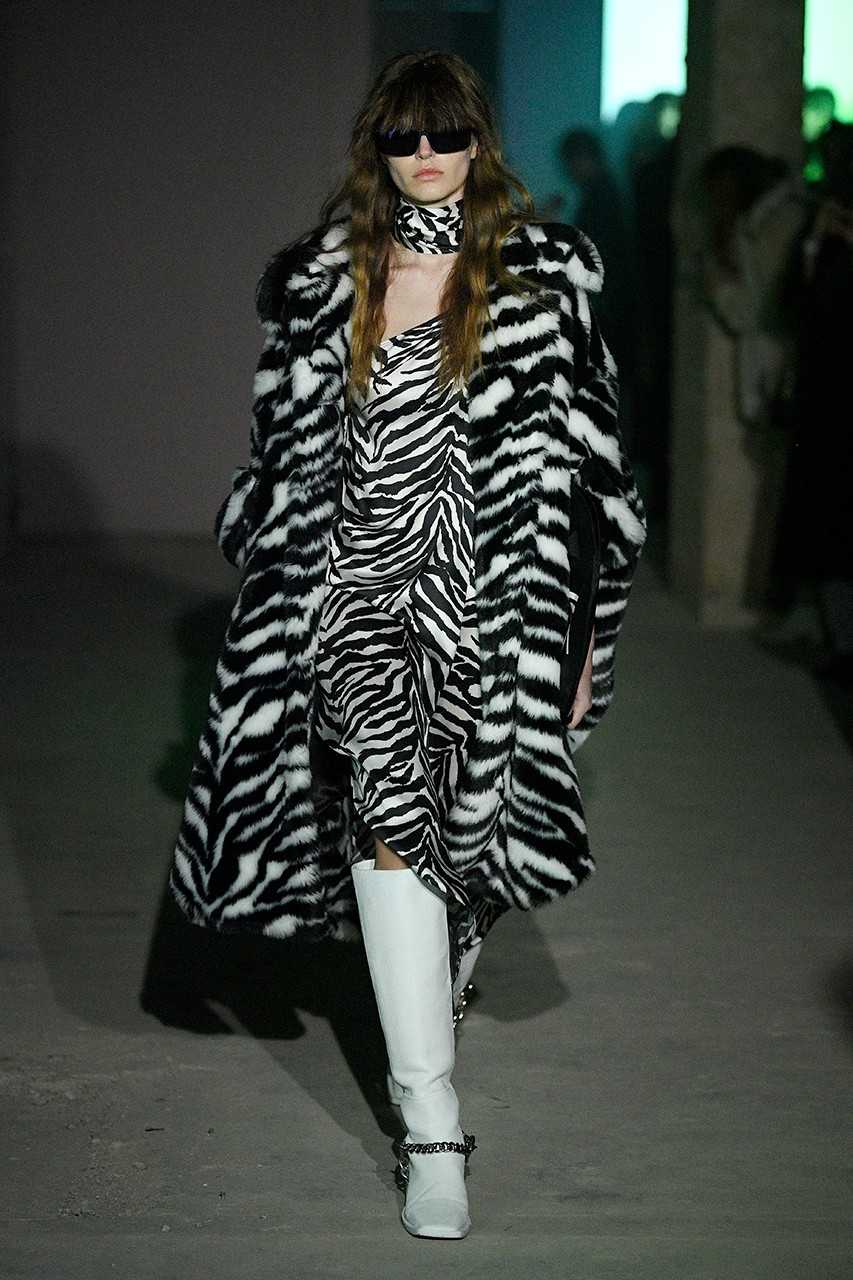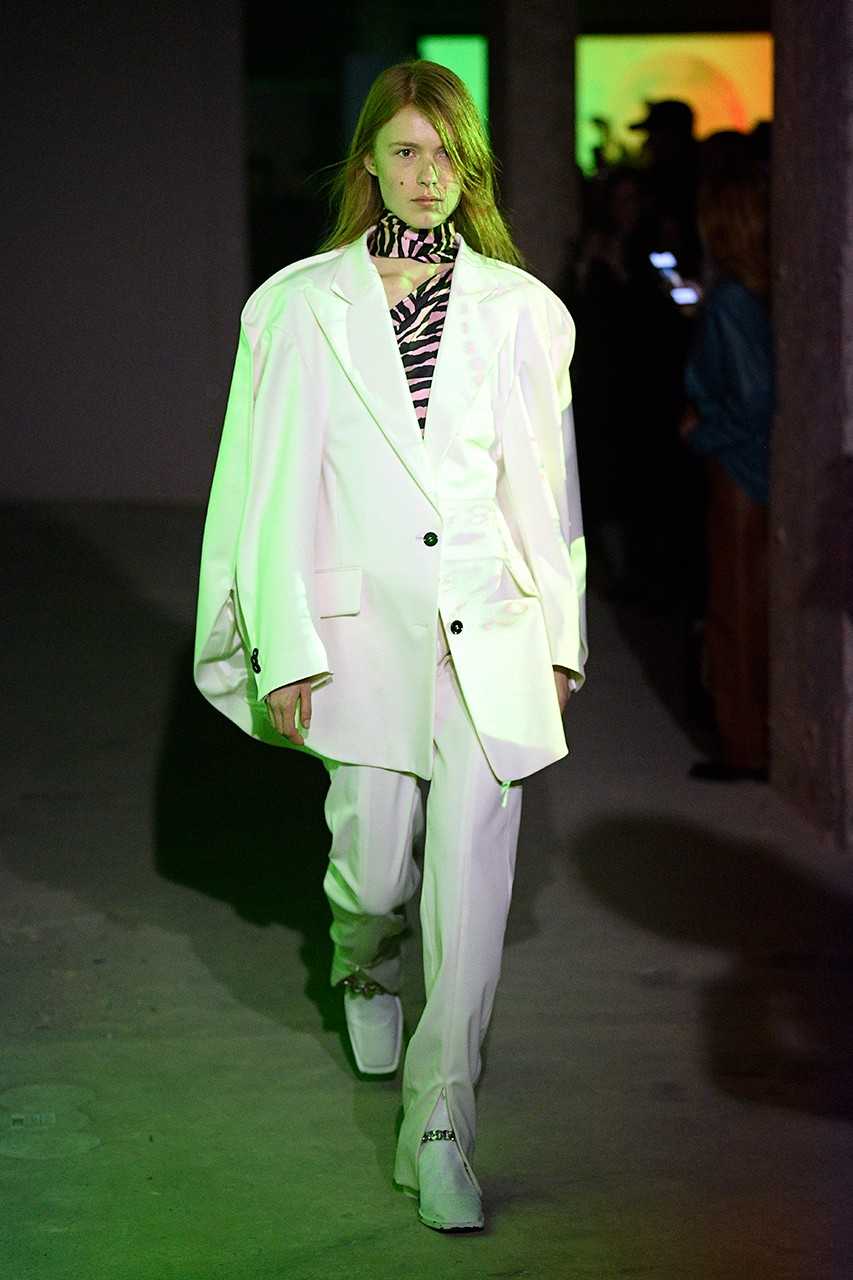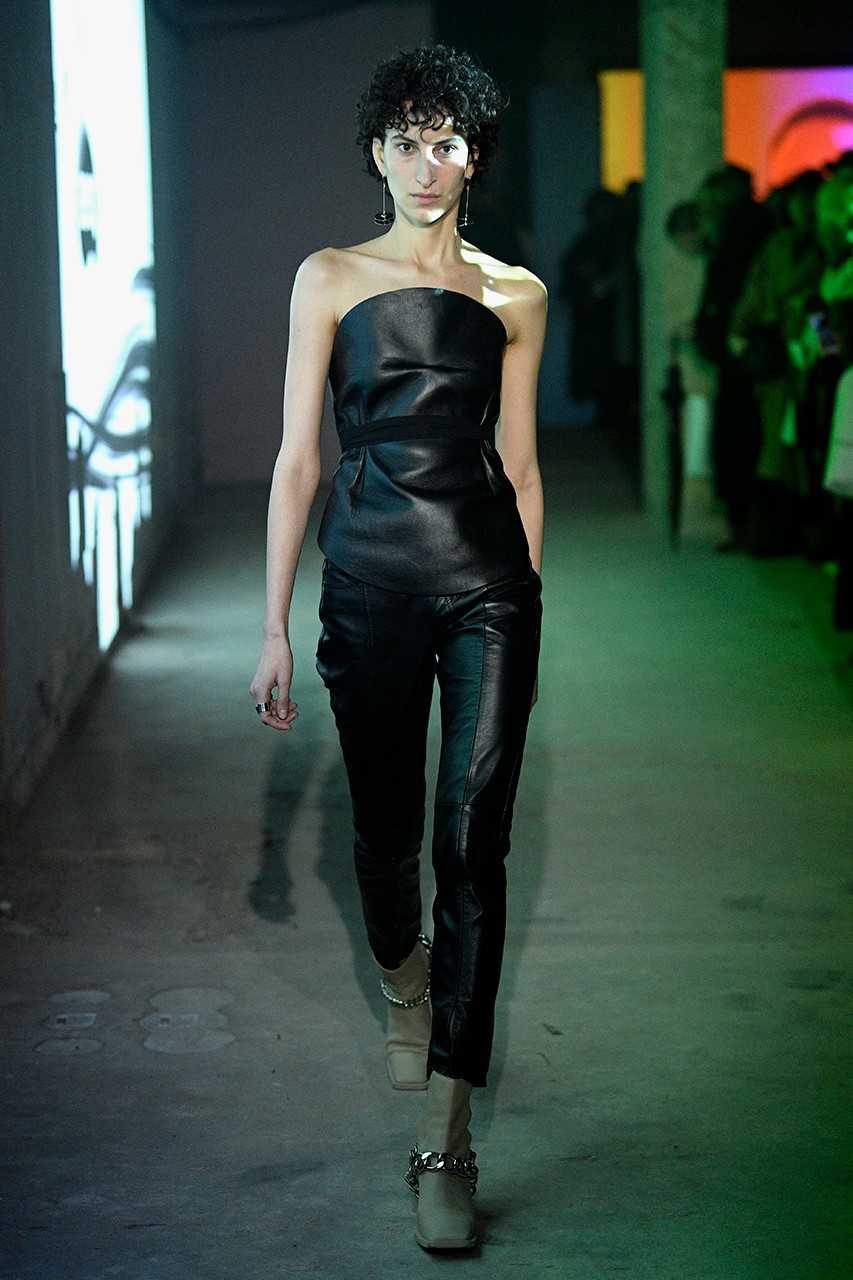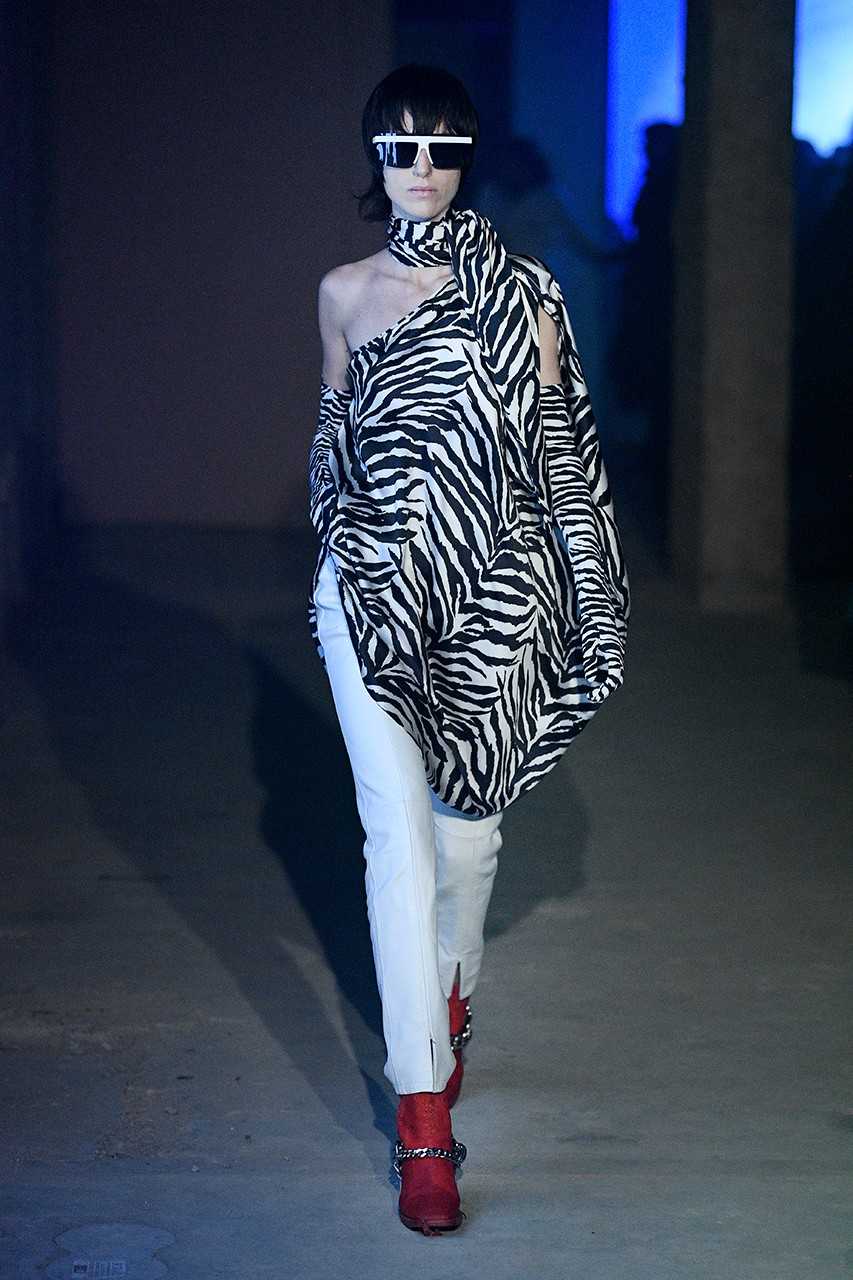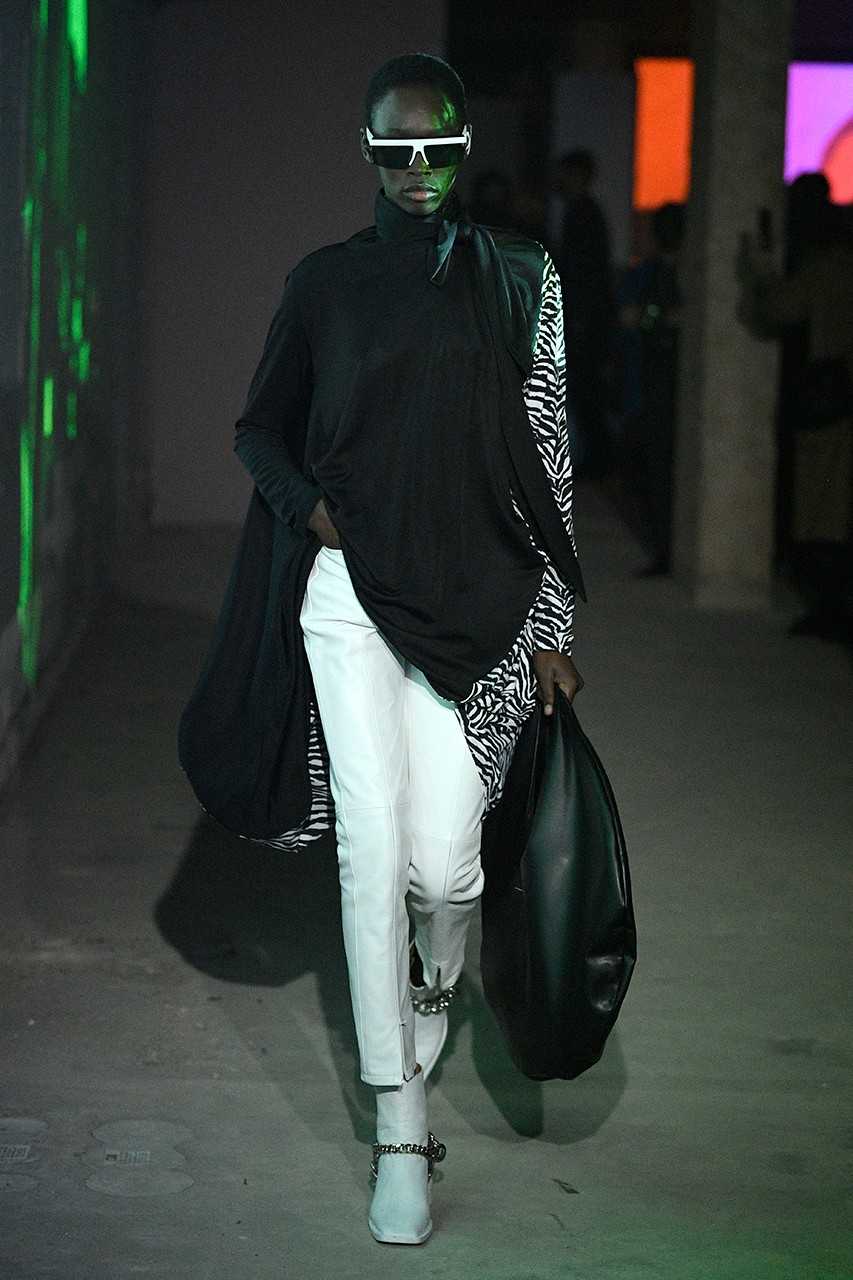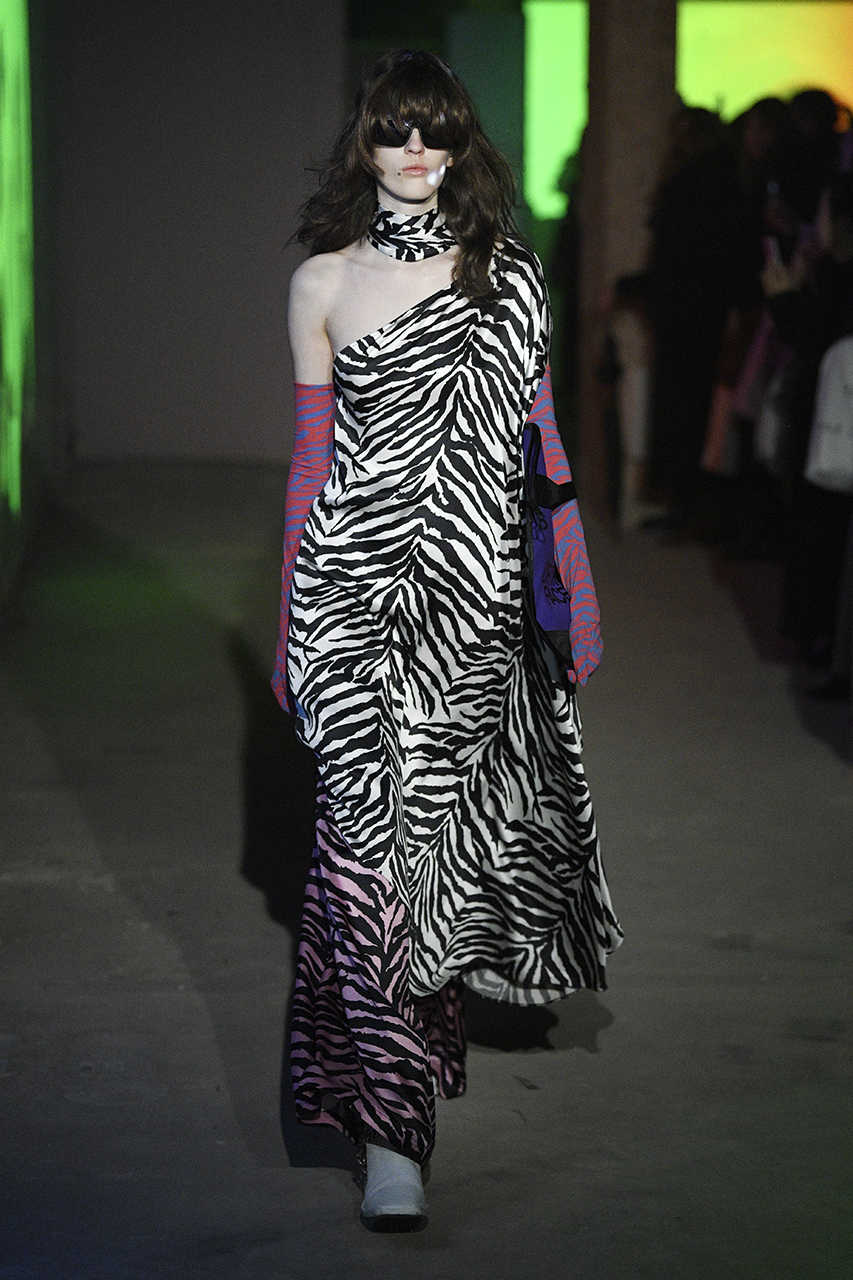 Mykita (@mykitaofficial) eyewear brand joins this show with a collaboration with MM6 Maison Margiela to complete the London looks. The work with The North Face will arrive at stores in September 2020.