READ IN: Español
Motoguo is the brand of the same name that challenges the peculiarity in the most romantic, cynical and ingenious way since 2015. This is how Moto Guo and Kinder Eng define their common project: the designers who have woven stories and/or films in the form of collections, turning on Shanghai Fashion Week and defining the term outsider in fashion.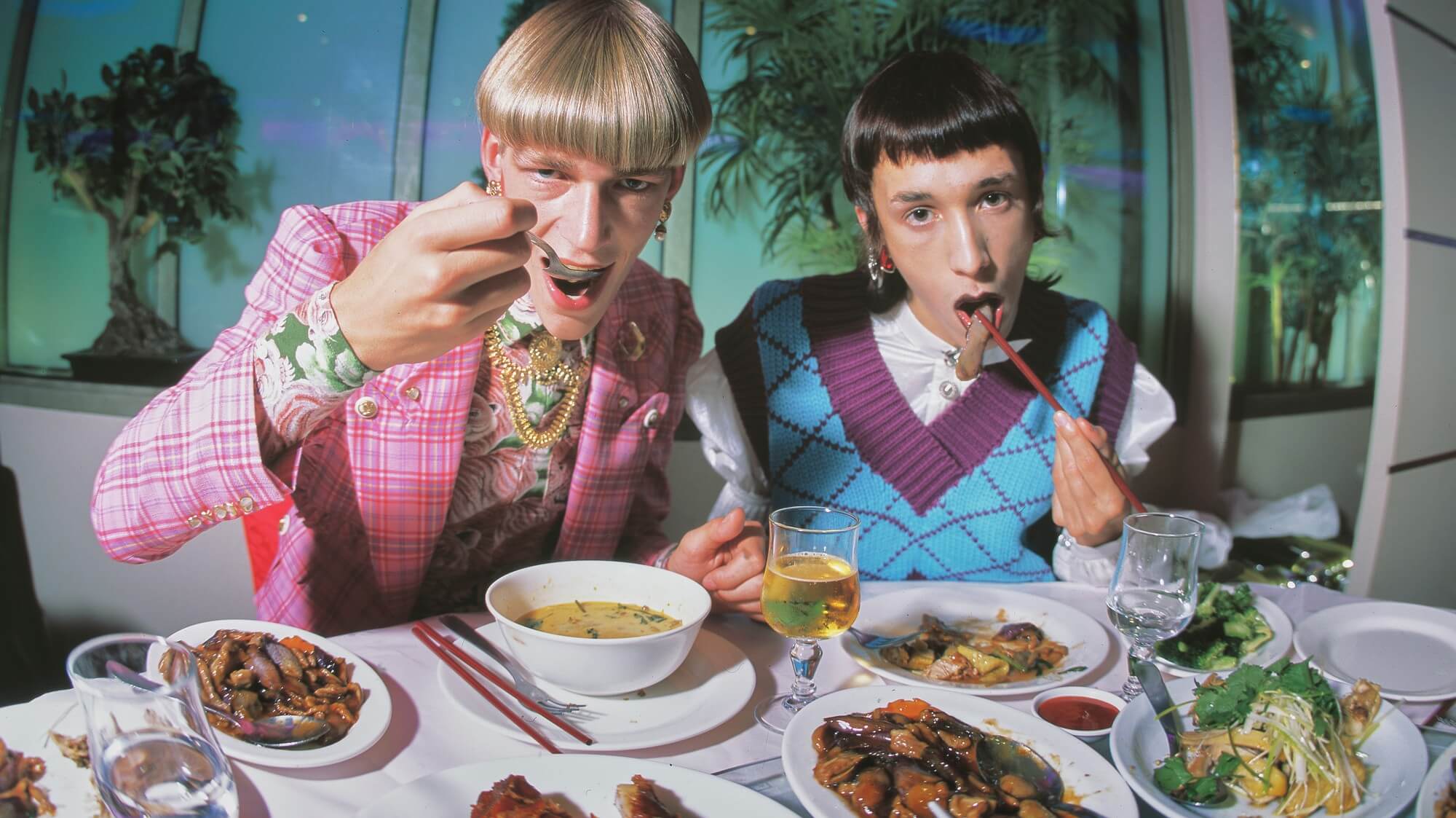 Malaysian-based artistic director Moto Guo began working his way between fabrics and seams at Raffles College of Higher Education, Kuala Lumpur, graduating in 2013 with awards for 'Best Collection' and 'Best Academician' in the class. His creative eccentricity soaked from that first moment all the skeptical designs that've left the fashionsystem in 'out of order'.
That collection unlocked the first level that would make Moto a global reference. After graduation, the designer created a publishing house with these pieces, along with photographer Zhonglin, who was responsible for portraying from the creative essence to each of the details of tailoring. That work was sent to Fucking Young!, and after just two hours he began to receive calls and orders from multiple distributors in Tokyo and London. That was the awakening that caused him to join his co-worker and sentimental couple Kinder Eng in 2015 to launch his Motoguo label.
The iconic designs of Alexander McQueen, Walter Van Beirendonck and Jenny Fax provide the influences of Motoguo's imaginary, the one that seems to have united in the same surreal washing machine all those references, together with Gucci and Outsiders Division, to end up tending a new hypnotic paradigm with which to believe and dream.
Each of Motoguo's stories provokes emotion and is set in a totally different universe. His archive has a new film or documentary in each of the seasons, with a synopsis that records everything from love, happiness, sexuality or reflection to falling into the decline of death or pain. An example of this would be Fall Winter 2018 and its 'Rite of Spring' in which they preach that 'if we died tomorrow, we would be eating ice cream in a field of strawberries and watching the sun set' accompanied by tears, music, and flowers.
In the campaign SS17, 'Picnic in the Society', Motoguo takes us to a picnic party set in a contradictory and unusual landscape where people move in all directions, and where the protagonists savor every second that passes, disconnected, vibrating between colors and falling in love among sighs.
In all those proposals that go from their debut with FW15 to SS20 we can see how the creative duo impregnates them with a genderless vibe, of color, maxi-volumes, deconstruction, patchwork, and tailoring. A game without limits in which he experiments with lines, distorted padding, uneven folds of fabrics ranging from velvet to nylon or mesh. But if there is a collection, and above all a campaign, that has impacted us, for real, that is AW19.
AW19 | FRESH AIR TO THE STREETWEAR MADNESS
Breath deeply. Relax to settle into the AW19 dream table. Motoguo now experiments with consumption in this campaign titled 'Feast or Famine'. The metaphorical question of 'do' or 'die' that the team poses to fight an emerging rush today, is now reflected to celebrate unrestricted survival or to succumb to self-pride and perish through famine. His vision of reality is projected in this proposal in which pleasure becomes the main course.
The shooting by Amberes Lee Wei Swee, a photographer who has already collaborated with the brand for another of its campaigns, portrays the difficult situation of surviving in an industry that sometimes feels saturated with talent. Here, color once again dyes the whole Motoguo proposal, in which prints are intermingled with babushkas, ribbons, tailoring, over-dimensions, and non-gender extravagance. We will keep abreast of the next film in this infinite saga in which to get lost between fantasy and eccentricity.