READ IN: Español
Nirvana has been accused of aesthetic thievery by the heiress of the late British artist C. W Scott-Giles, who claims the band used an illustration by her grandfather for 1989 merchandising. We wonder if the statute of limitations has run out on this legal problem.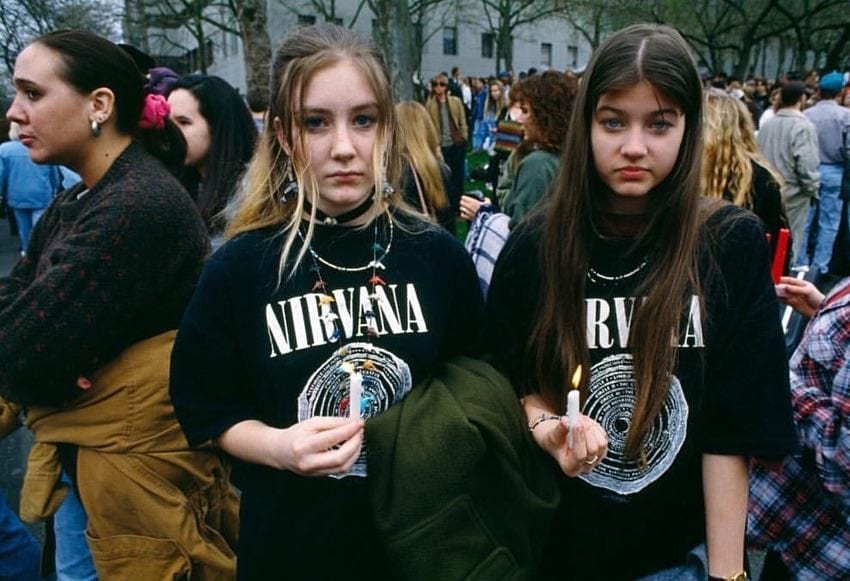 In recent years, the smiling face of the Nirvana archive has caused revolution and controversy. And it started with accusations of trademark infringement against Marc Jacobs in 2019, with the reissue of the designer's SS93 "Bootleg Redux Grunge" collection. That issue was reignited last year when a graphic designer claimed ownership of the original image, allegedly designed by Kurt Cobain.
RIGHTS FOR THE IDENTITY OF "THE MAP OF HELL"
Now, another of the grunge band's most recognizable merch designs is at the center of a legal dispute over a lawsuit filed by an heiress of C. W Scott-Giles, who alleges that an image designed by him has been copied. The map of hell was drawn by Scott-Giles for a 1949 translation of Dante's "Inferno".
Jocelyn Bundy filed the lawsuit on 28 April, after seeing a version of her grandfather's design in Nirvana's official shop in January. An image identical to the illustration is printed on a number of Nirvana T-shirts, stickers, key chains and patches. The same design is recognized by fans as the image of the "Seven Circles of Hell" or "Lobby".
Through a process of investigation, they came to the conclusion that unauthorized uses of the artwork on Nirvana products date back to 1989. Just as Robert Fisher, the artist claiming the smiley face design, has already declared, Bundy feels it is unfair for them to disregard copyright and say Kurt did it. She wants it attributed to him, who actually drew it.