READ IN: Español
Off-White presented its FW20 collection entitled "Tornado Warning" in Paris. The Milan-based firm's fashion shows usually create great expectation. Virgil Abloh is one of the most highly valued designers of recent years, but today we feel that the American's proposal has not been widely known.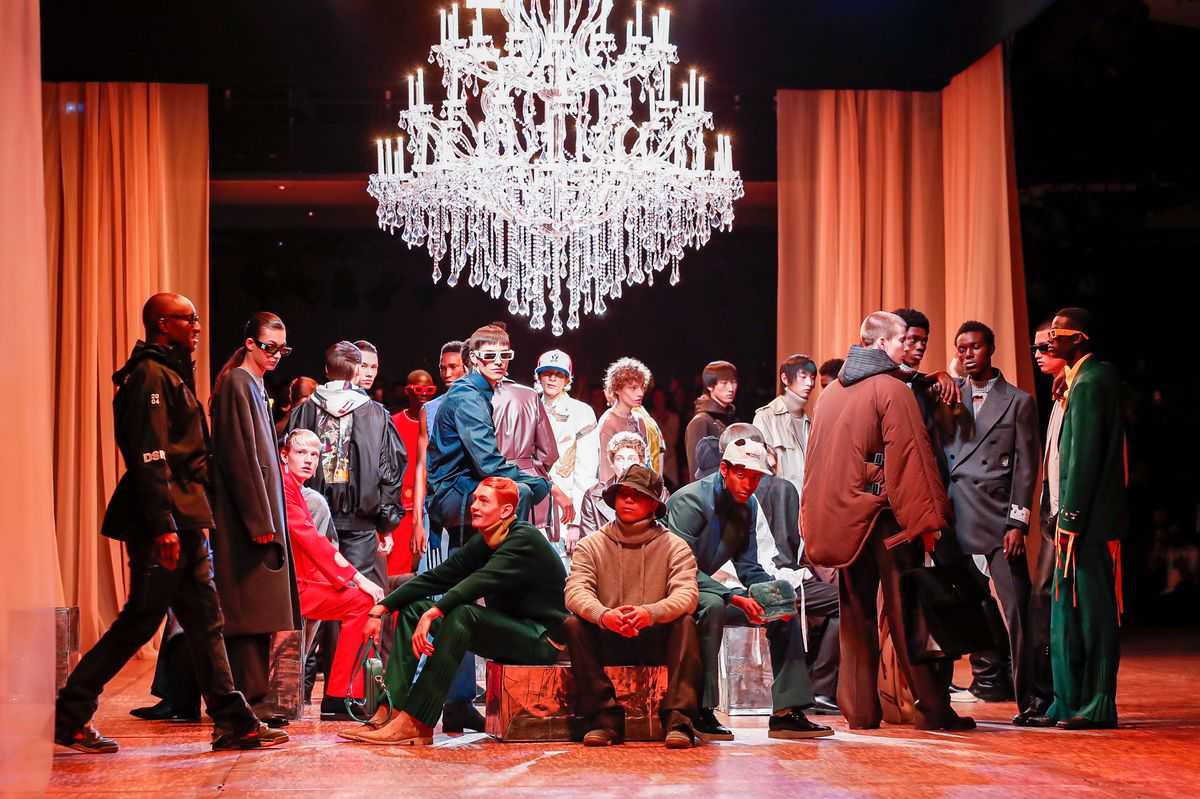 He is a true fashion designer, "defining the grey area between black and white". Abloh dresses today's man in shades of gray and dull between black and white. Reconstructed cashmere knitwear and medium cut ponchos. The pieces and accessories made of burgundy and brown leather followed one another in a parade with a certainly confusing show.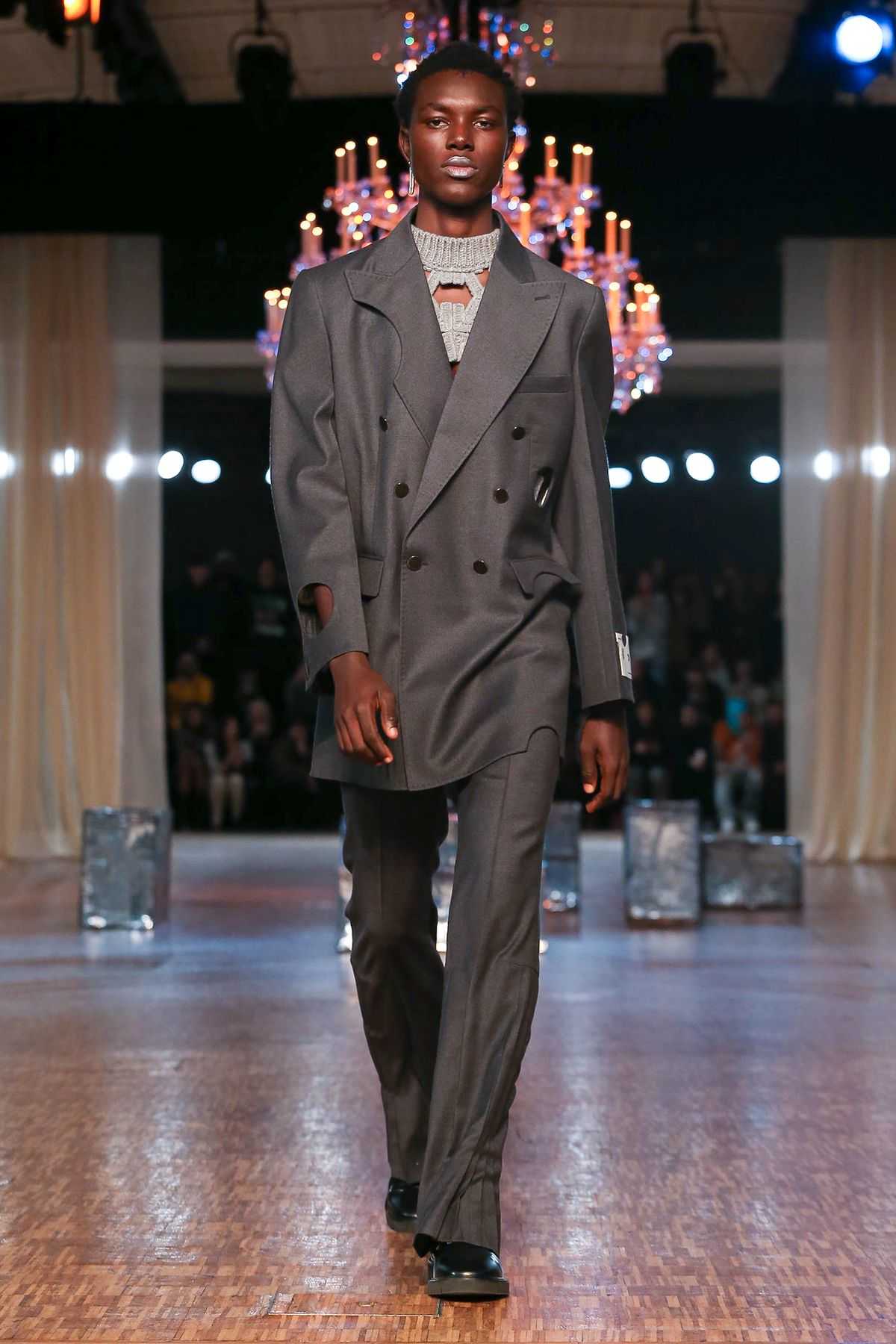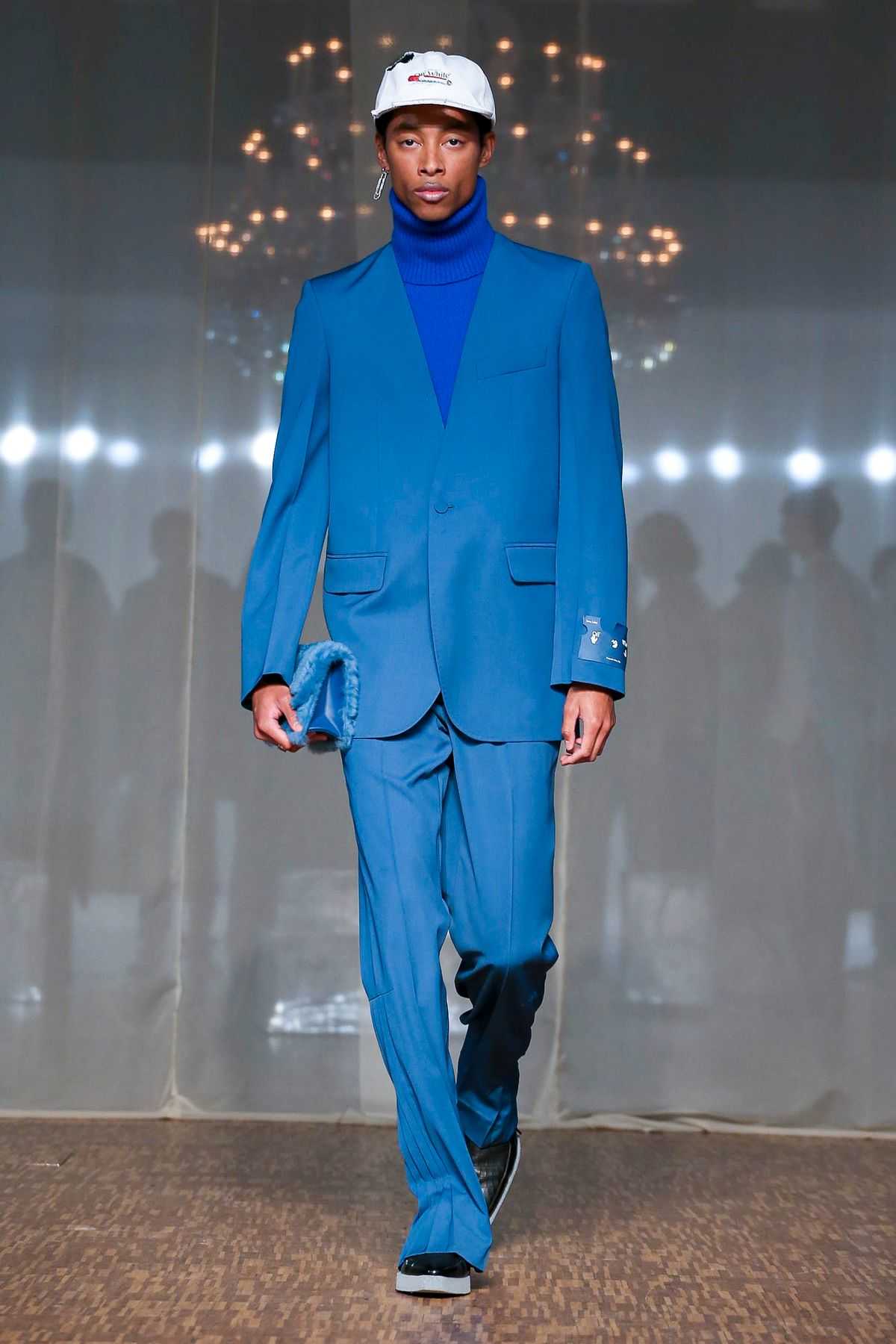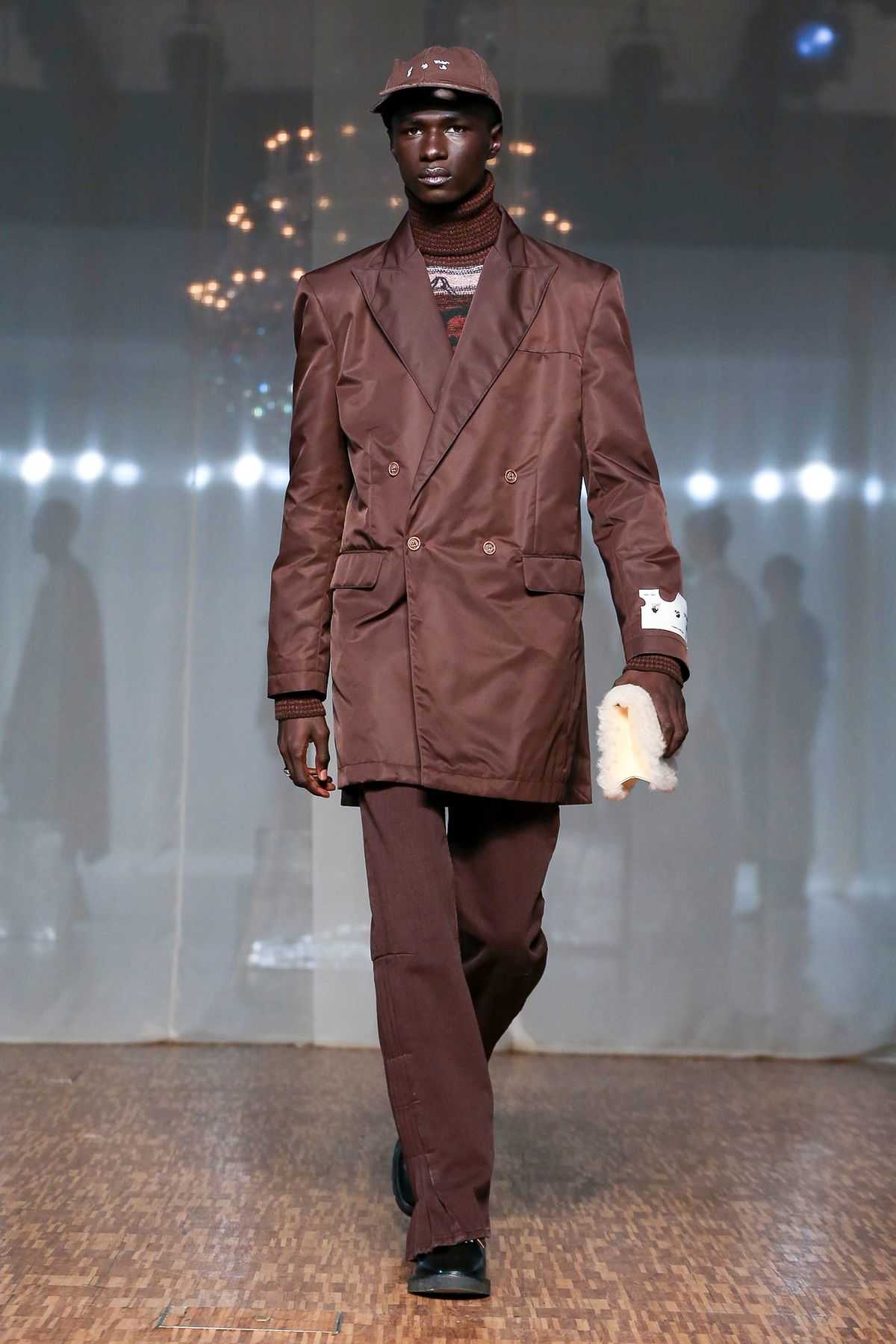 The monochromatic looks in blue, red and green added a touch of color to a simple and too sober proposal for Off-White. Perhaps the most daring thing, but nothing that we haven't seen, was a pair of contrasting shoes, a left foot with an elegant silhouette and blue sole accompanied by a sporty right foot and even a rubber sole.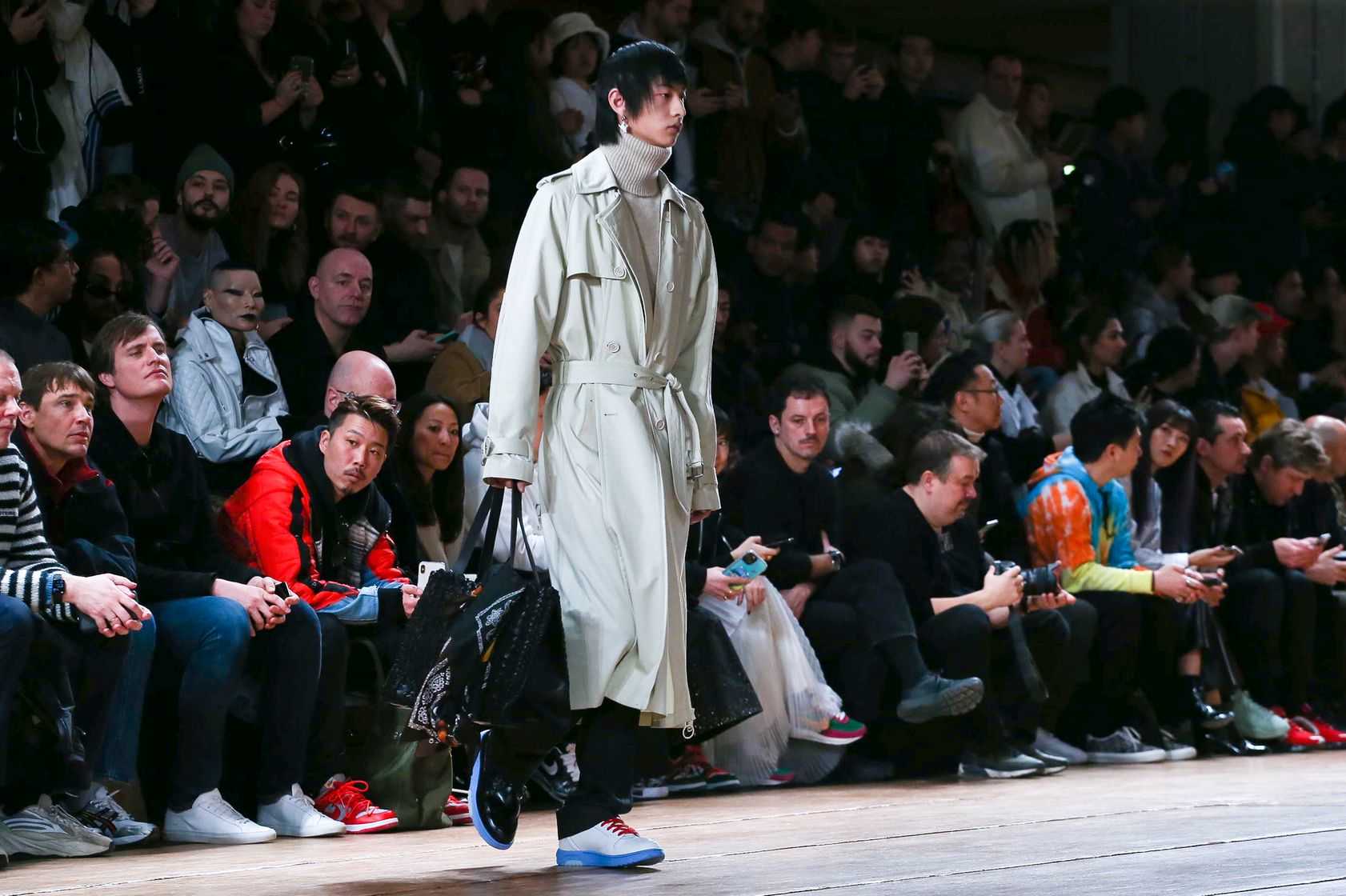 A collection far removed from the streetwear style. The more refined styles have lost their surprising character. Straight and flowing line patterns have determined Virgil's designs for the house he founded. A proposal that leaves us in doubt, if the designer will be able to cope with the direction of Off-White and the men's line of Louis Vuitton in which it does seem to work.
His colleague Denma Gvasalia (@demnagvasalia) was divided to maintain the freshness of his firm Vetements, on the one hand, and the novelty and appeal of Balenciaga, on the other. Finally, he left the house that made him great to start an unconditional love story in the Paris-based maison. Rumor has it that Abloh will have to make the same decision to maintain his status in the industry.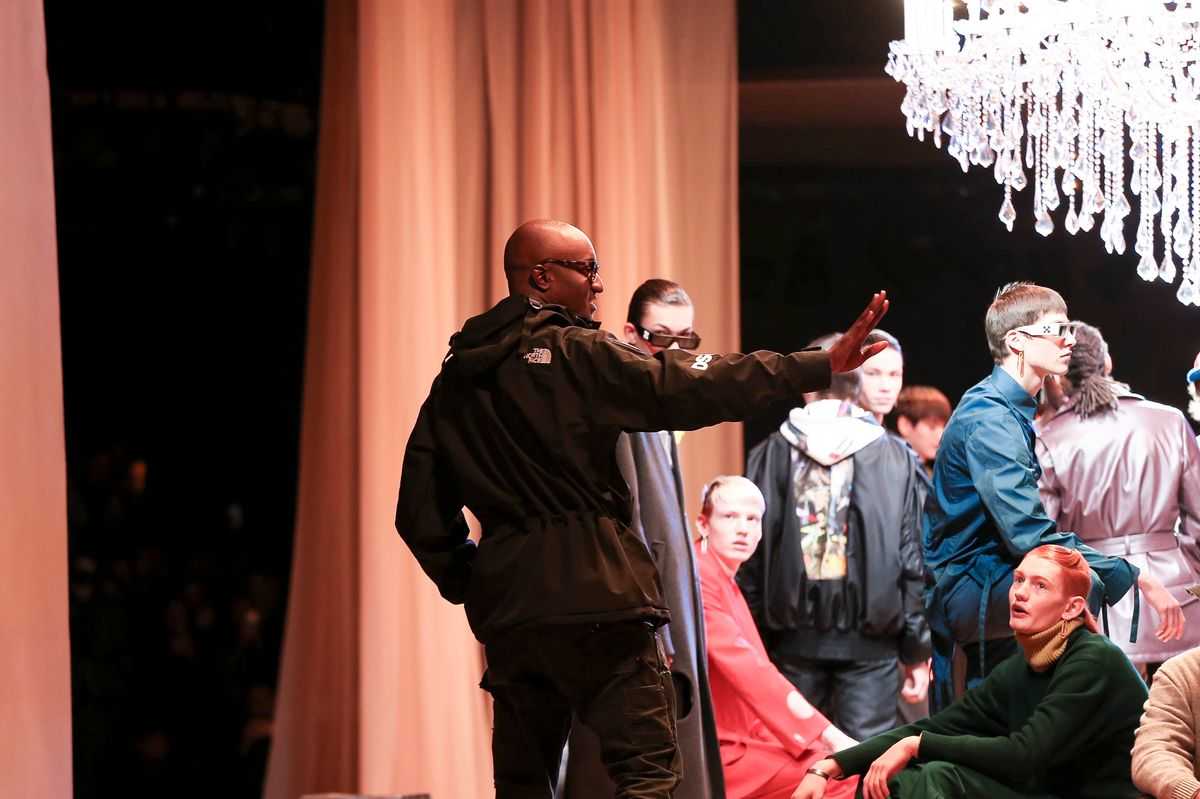 By throwing a lifeline to the Illinois couturier, we ensure that inspiration sometimes fails to come when you want it to. Maintaining collections year after year of revolution and breakthroughs is very complicated. But it's very important to know when to stop and rest.
Off-White FW20