READ IN: Español
 EBay has recovered one of the biggest cards in JCC's history as part of its Magic Auction: The Gathering. JCC Pokémon World Cards are booming lately, especially with the upcoming 25th anniversary of the game.
Both users of Magic: The Gathering and people who have never played this famous card game have something in common. Everyone -or at least a great majority of them- has heard of Black Lotus. "It's the most expensive card in Magic! They say there are only two in the world!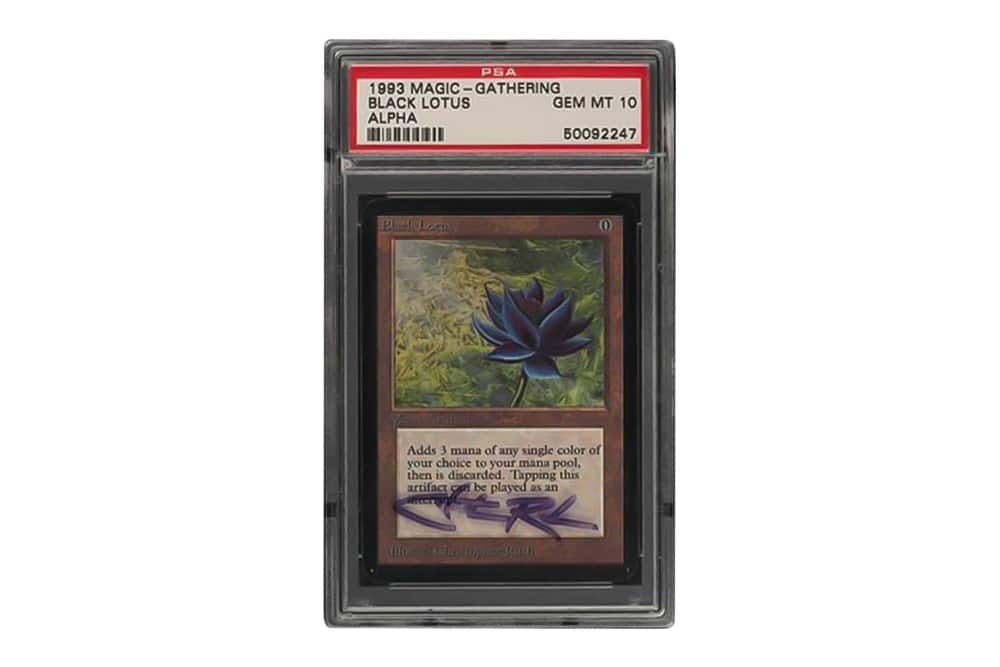 An unsigned version sold last year for $250,000.
Led by PWCC , this latest super exclusive card seeks to crush the PSA 10 Alpha Set Black Lotus card that sold last year for $250,000.
The new card is a Gem Mint PSA 10 MTG Alpha Black Lotus Card signed by artist Christopher Rush himself. So far, eBay estimates that one MTG card is sold every ten seconds on the market. There is still no information about the initial offer, but a page has been created on eBay with a preview of "Coming Soon". How much do you think the bid will be?