READ IN: Español
Parade x Juicy Couture is the most eagerly awaited collaboration for lovers of two-way fashion. The two firms have joined forces to create a collection of underwear inspired by the most iconic velvet tracksuit brand in history.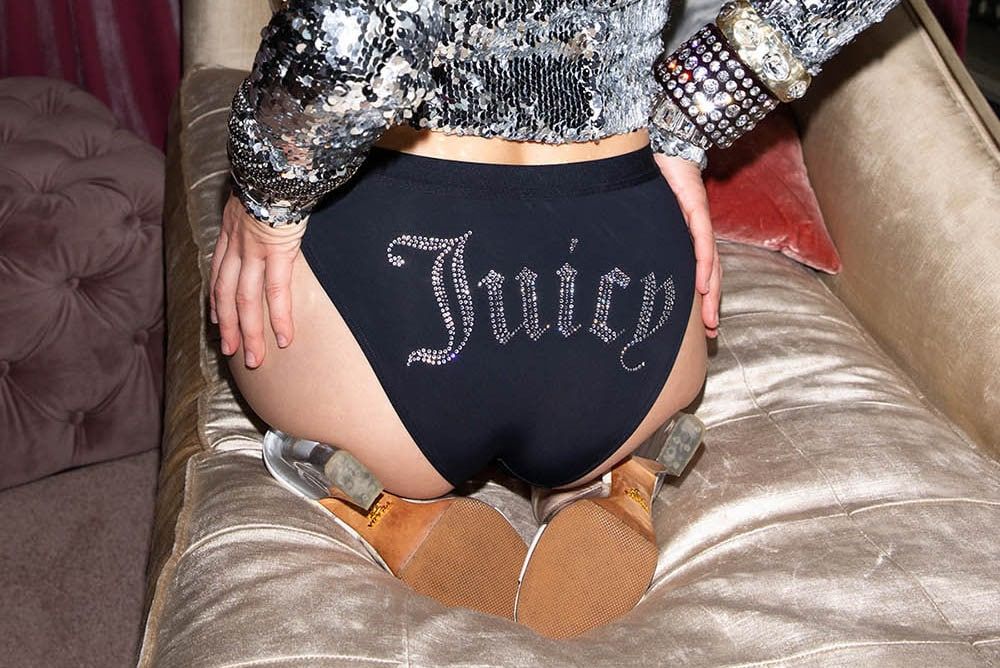 Parade and Juicy Couture launch a capsule in which they revive the most iconic velvet tracksuit brand of the 2000's. During this time, Paris Hilton's favourite brand was in vogue for its velvet sets, bold T-shirts and ultra-feminine accessories. With the return of the two-tier fashion, Juicy has re-emerged, joining in a collaboration with one of the most popular underwear brands among the Z generation.
The collaboration brings together everything that led to the success of the track suit brand: many colours, beading and the iconic Juicy Couture font. "Together, we designed a collection to celebrate the timelessness of bright and bold self-expression," explains Cami Tellez, co-founder and CEO of Parade. That's why he's so excited about the collection: "Like many others, I grew up with an obsession for their slogan shirts and infamous tracksuits".
Patia Borja, Tia Jonsson and Lourdes Leon, are the stars of a fun lookbook where they reveal some of Parade x Juicy Couture garments. Black and olive green pants decorated with rhinestone signs on the ass.  A timeless collaboration between two brands that have always celebrated self-expression. With sustainable, elegant and comfortable underwear that is perfect for the younger generation.
Parade x Juicy Couture collection is available on the Parade website.