READ IN: Español
Yesterday, Miuccia Prada sent out an important message for gender equality. If you've been watching yesterday's fashion show in Milan, you'll have noticed the similarities with the Italian brand's FW20 Menswear collection. The designer reused the same setting and made the female silhouette uniform with the same designs as her male counterpart.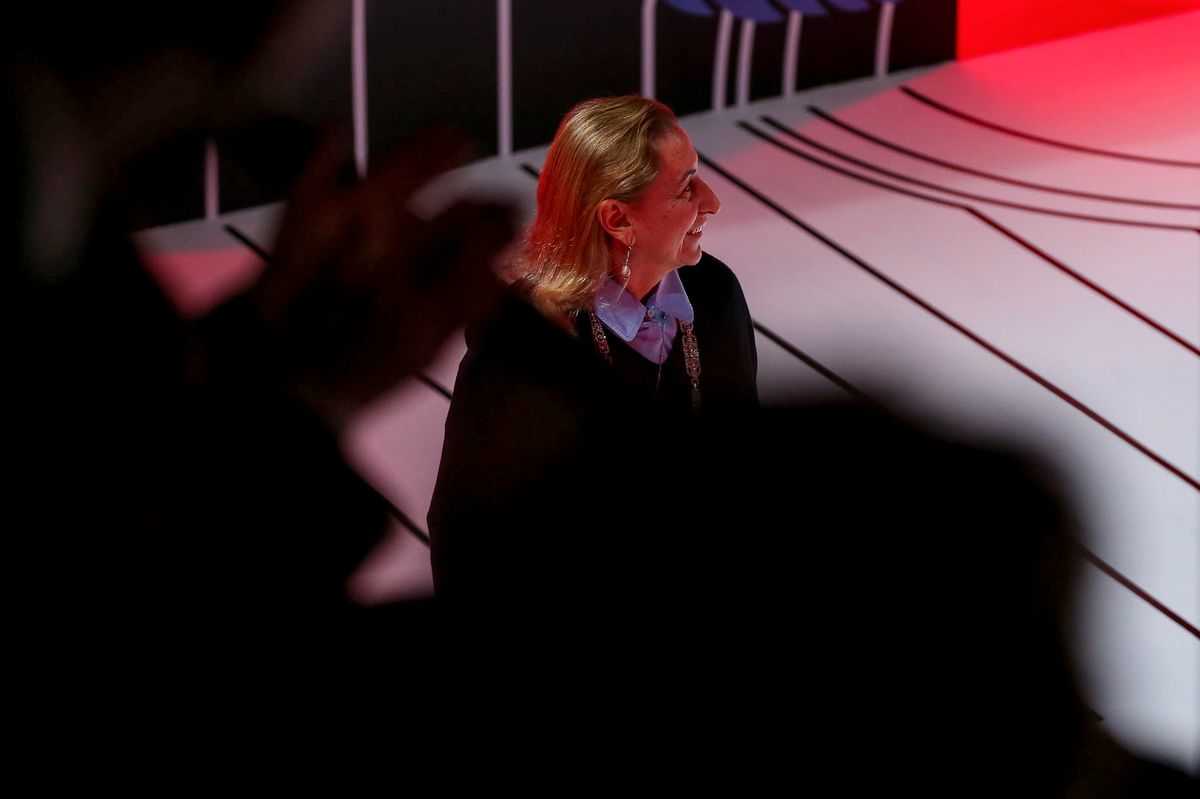 With a gemini character, Prada presents a feminine empowerment by dismantling clothing stereotypes. "Delicacy can define strength", Miuccia wants to accompany her designs with attitude. The new Prada collection maintains a horizontal status quo between men and women. The brand's heiress has subtly and elegantly blurred a social gap that is very much alive today.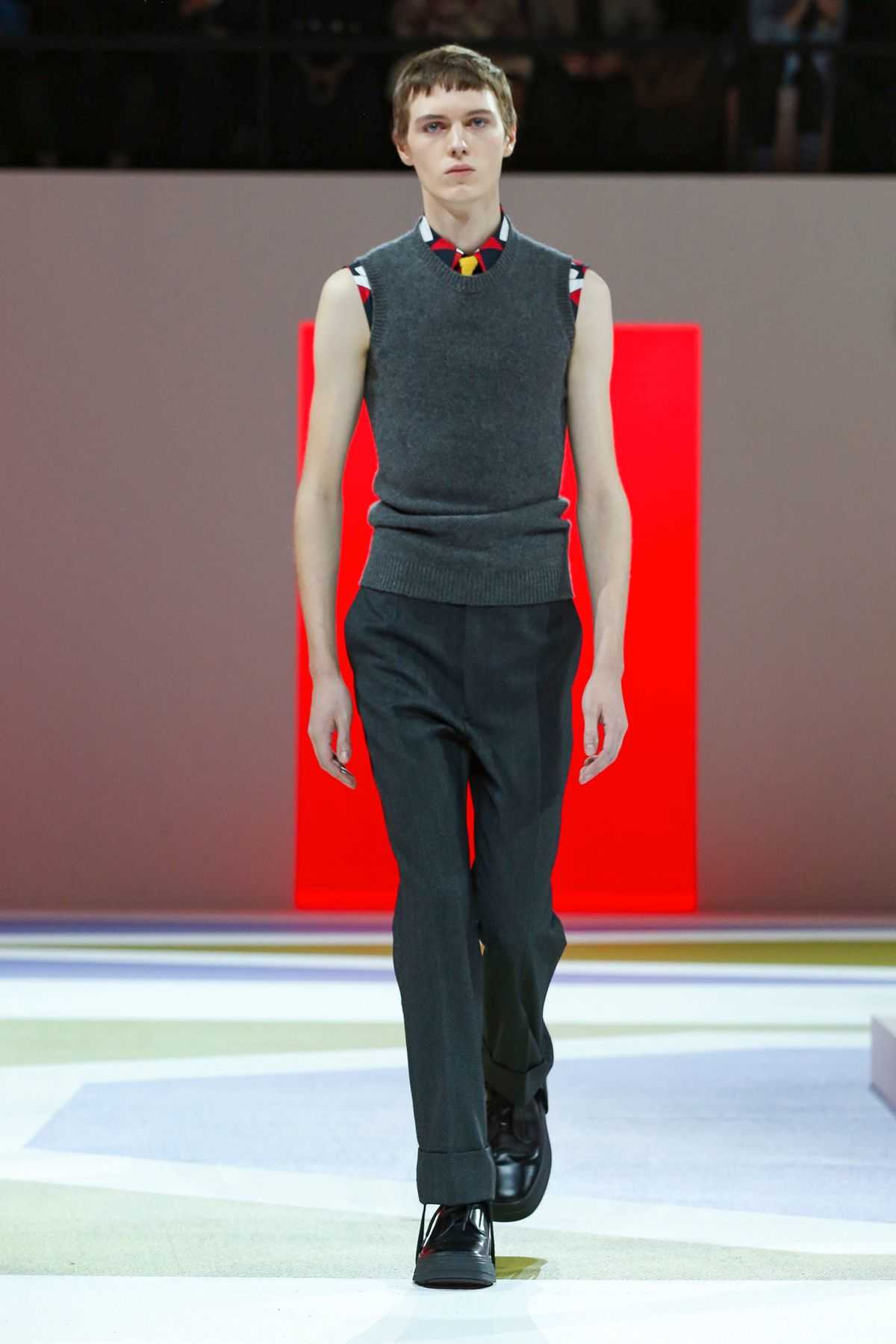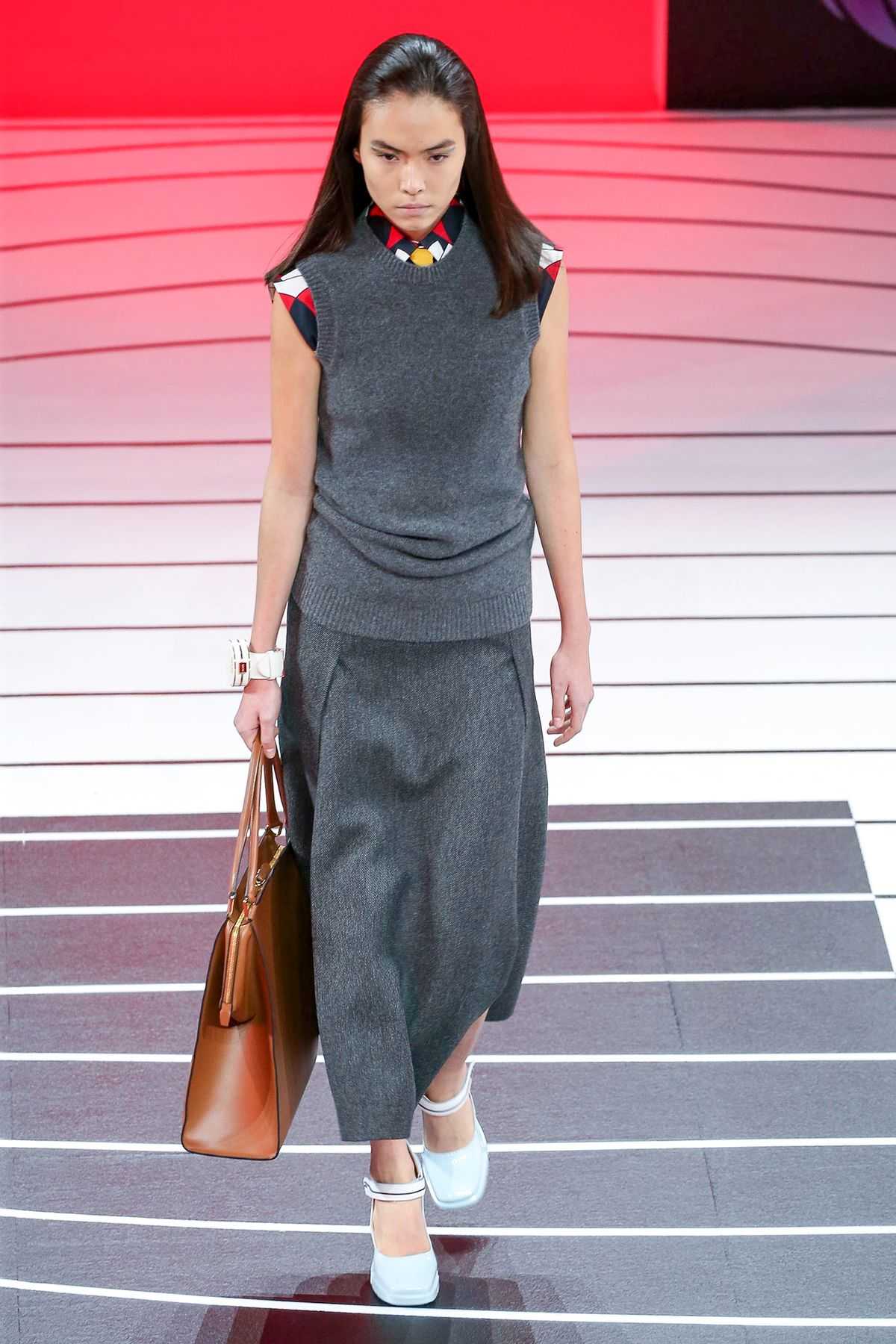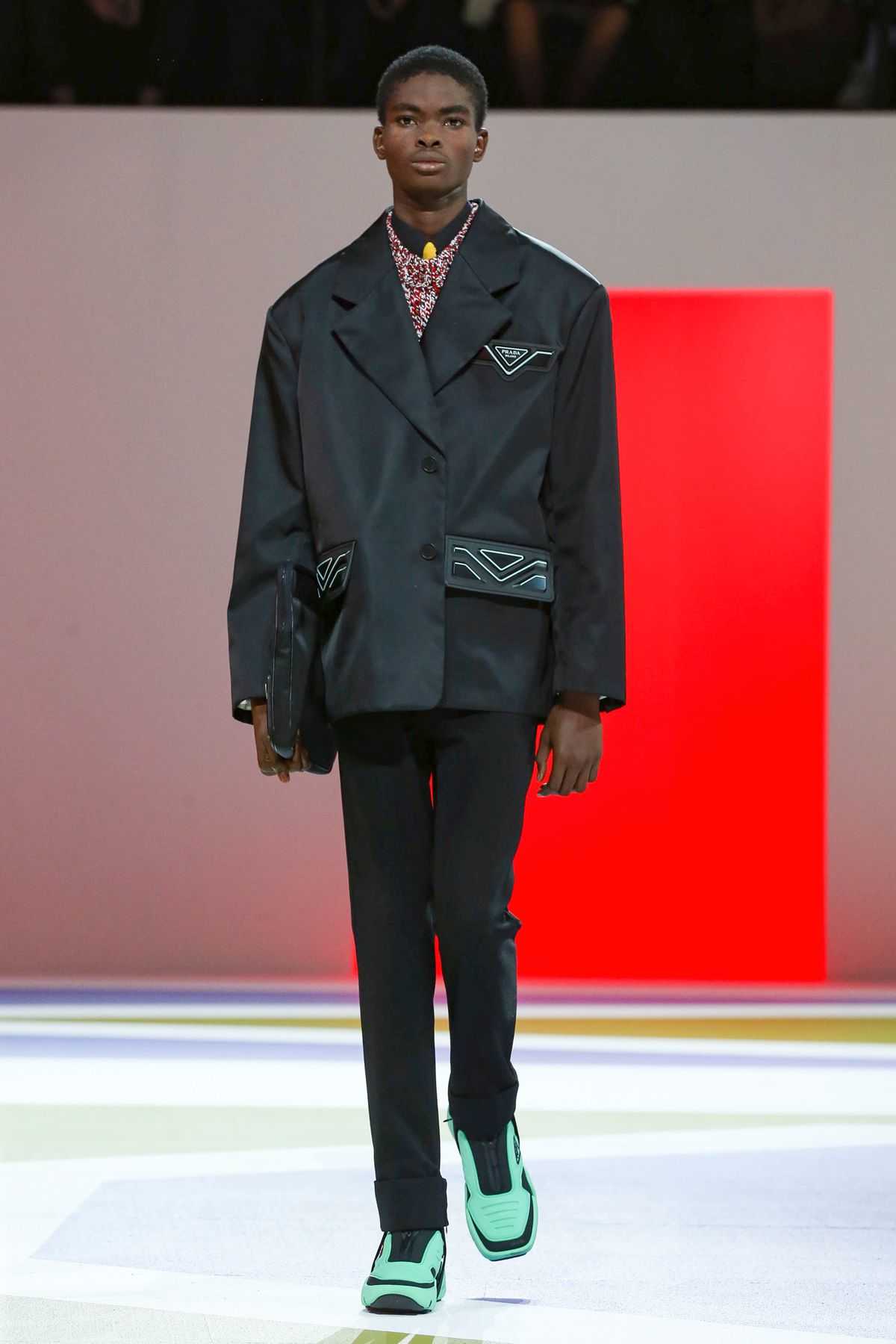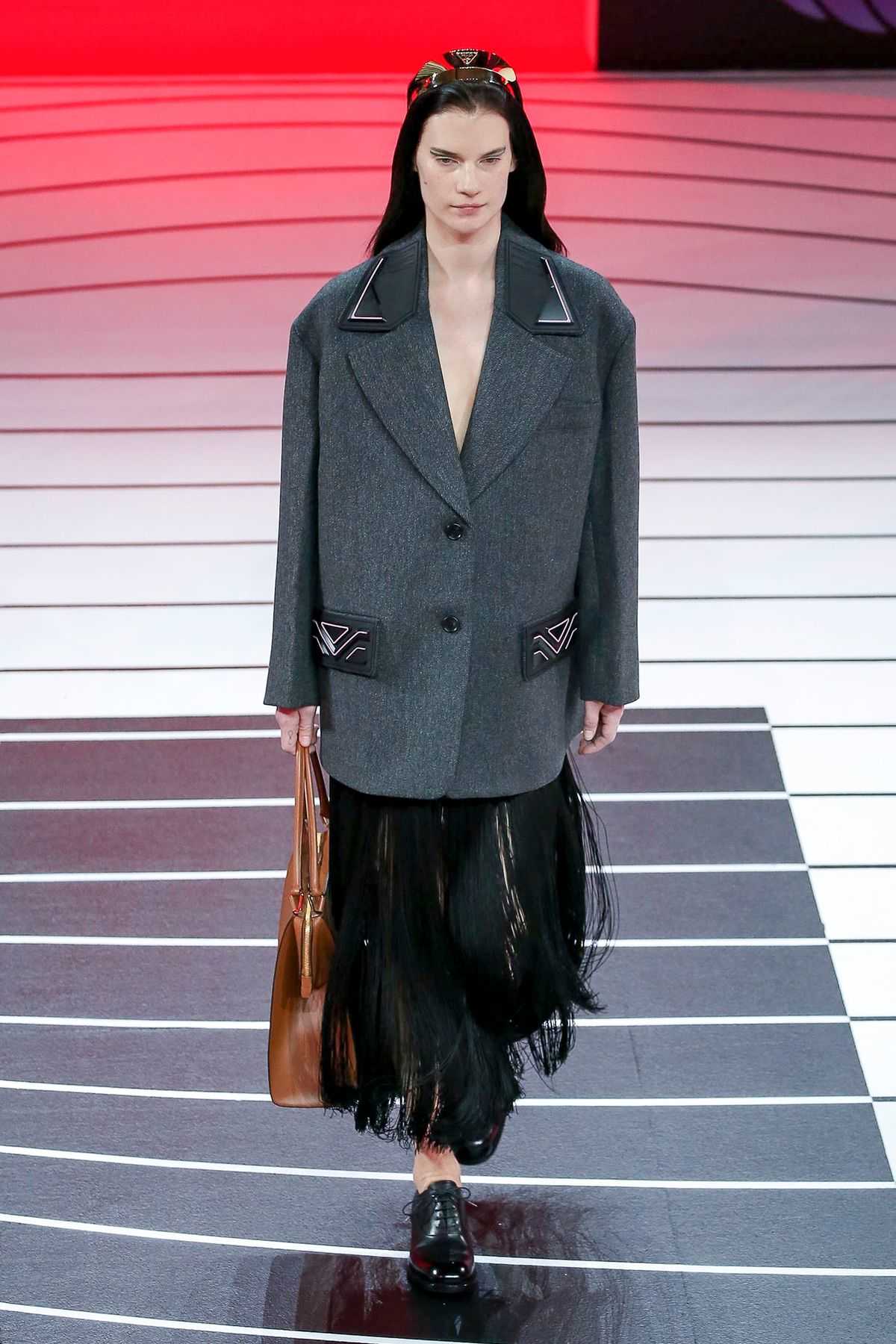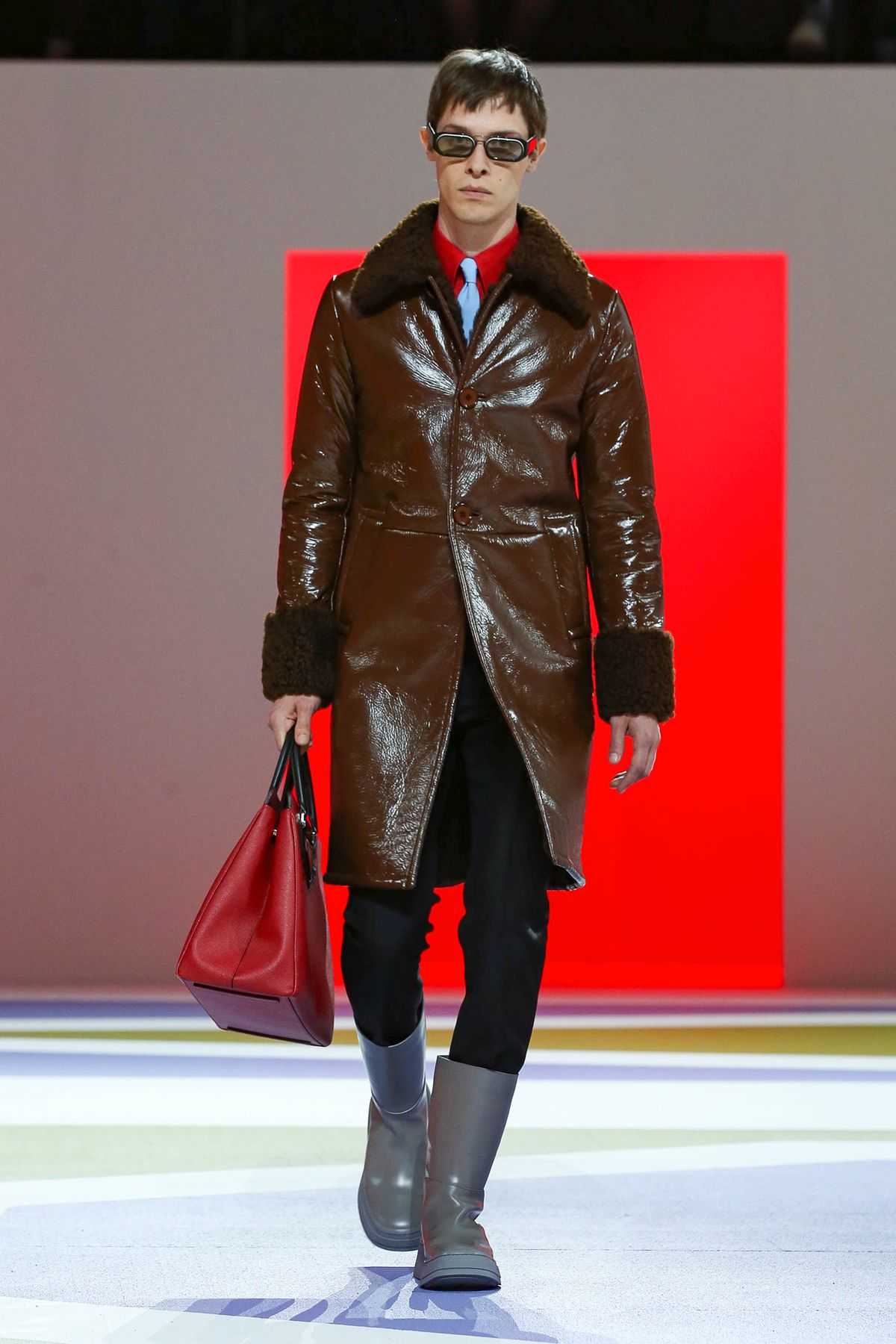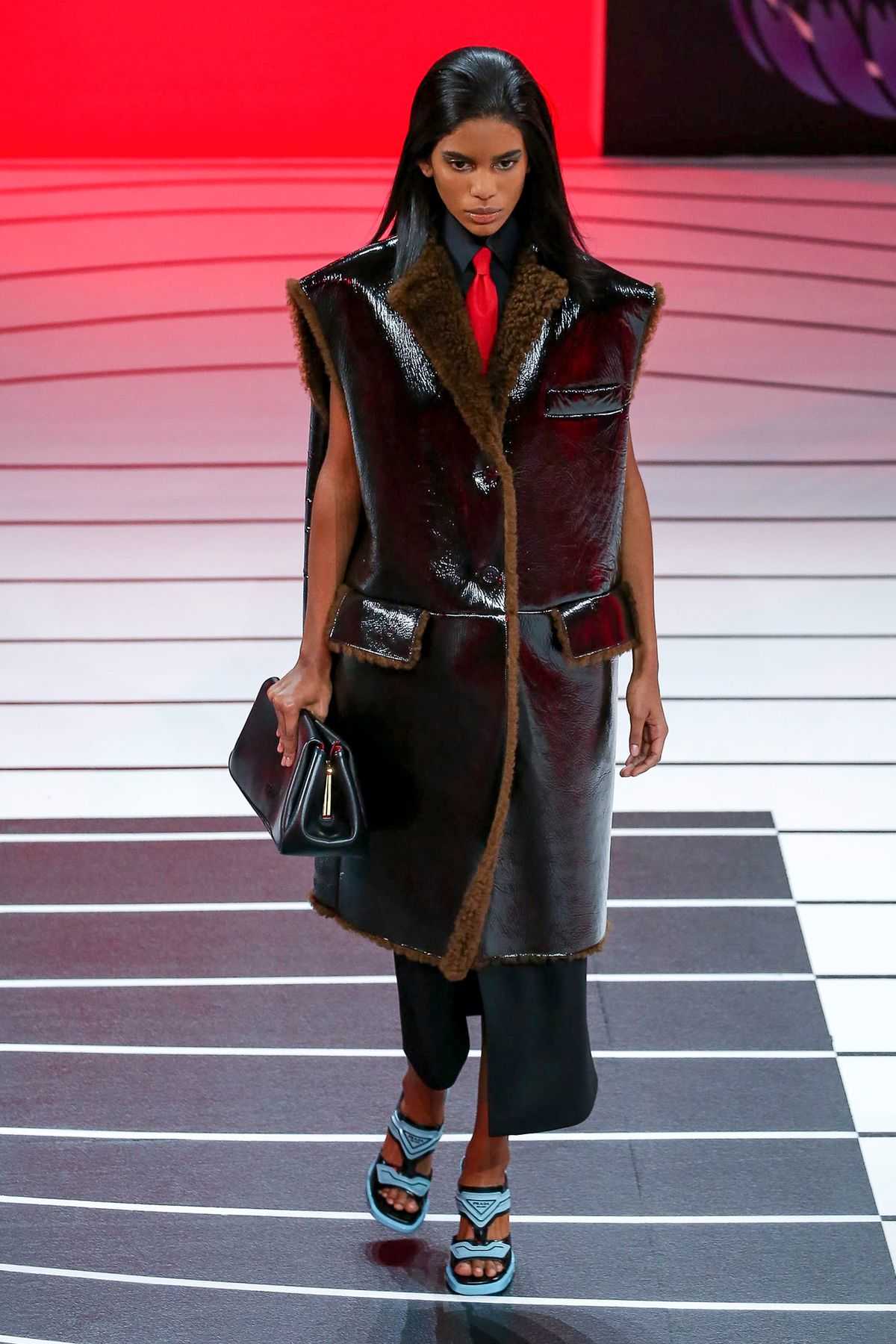 The same space for everyone. The women's collection for next season was also located in the basement of the Foundazione Prada in the heart of the Milanese city. Once again, a romantic-looking square was staged. In the centre, a representation of the Greek titan Atlas. The guests on top of the stage were able to enjoy the parade from a bird's eye view. Like great imaginative people, they observed all the details of the proposal.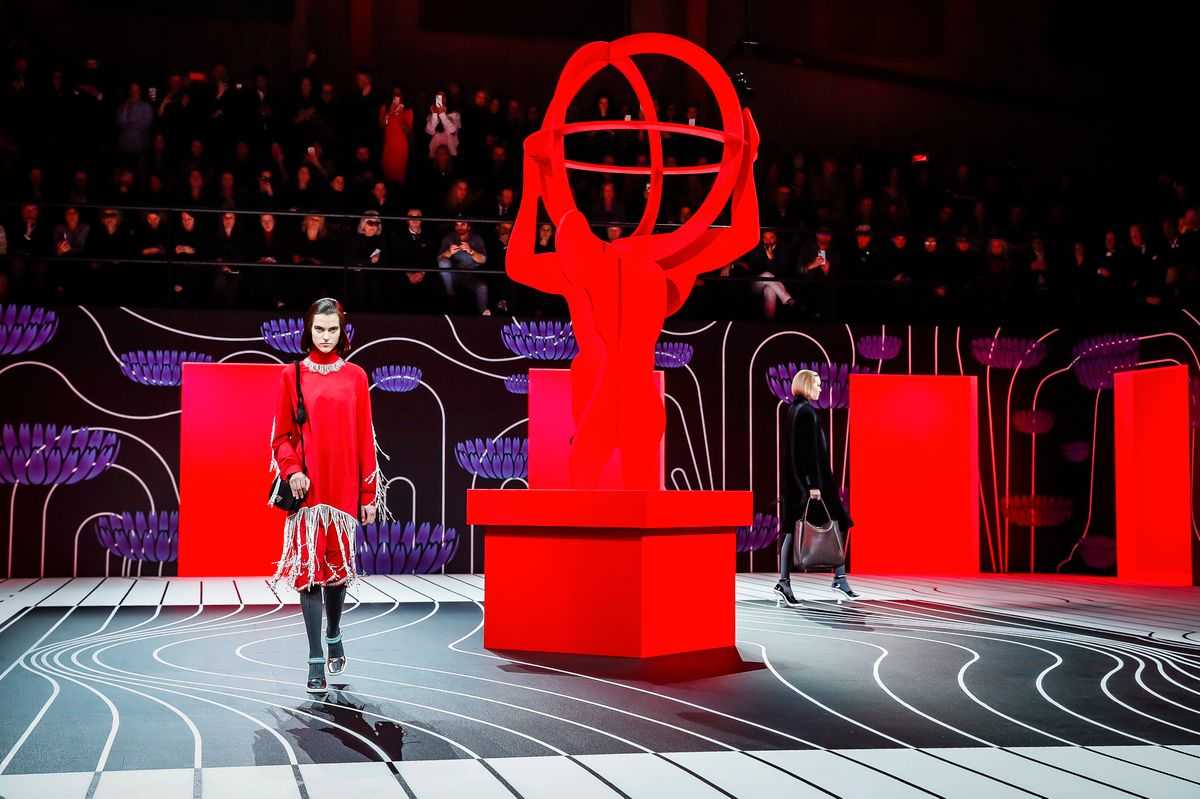 The collection started with two-piece suits, jacket and skirt. The belts defined the female silhouette at waist level. The sober colors gave way to brighter and more brilliant colors. The shirt and tie are Miuccia's essentials for the cold season. The skirt has been an important piece for its redesign.
As the proposal advanced, so did the cuts and styles. Unequal and provocative with transparency and contrasts. The bright colors made their appearance with more modern and timeless looks. Miuccia Prada combined each design with heels, although she dedicated a space to the already iconic Clodbust of the house. Of course, we can't forget about the asymmetrical-looking bags that Prada leave ready for the season.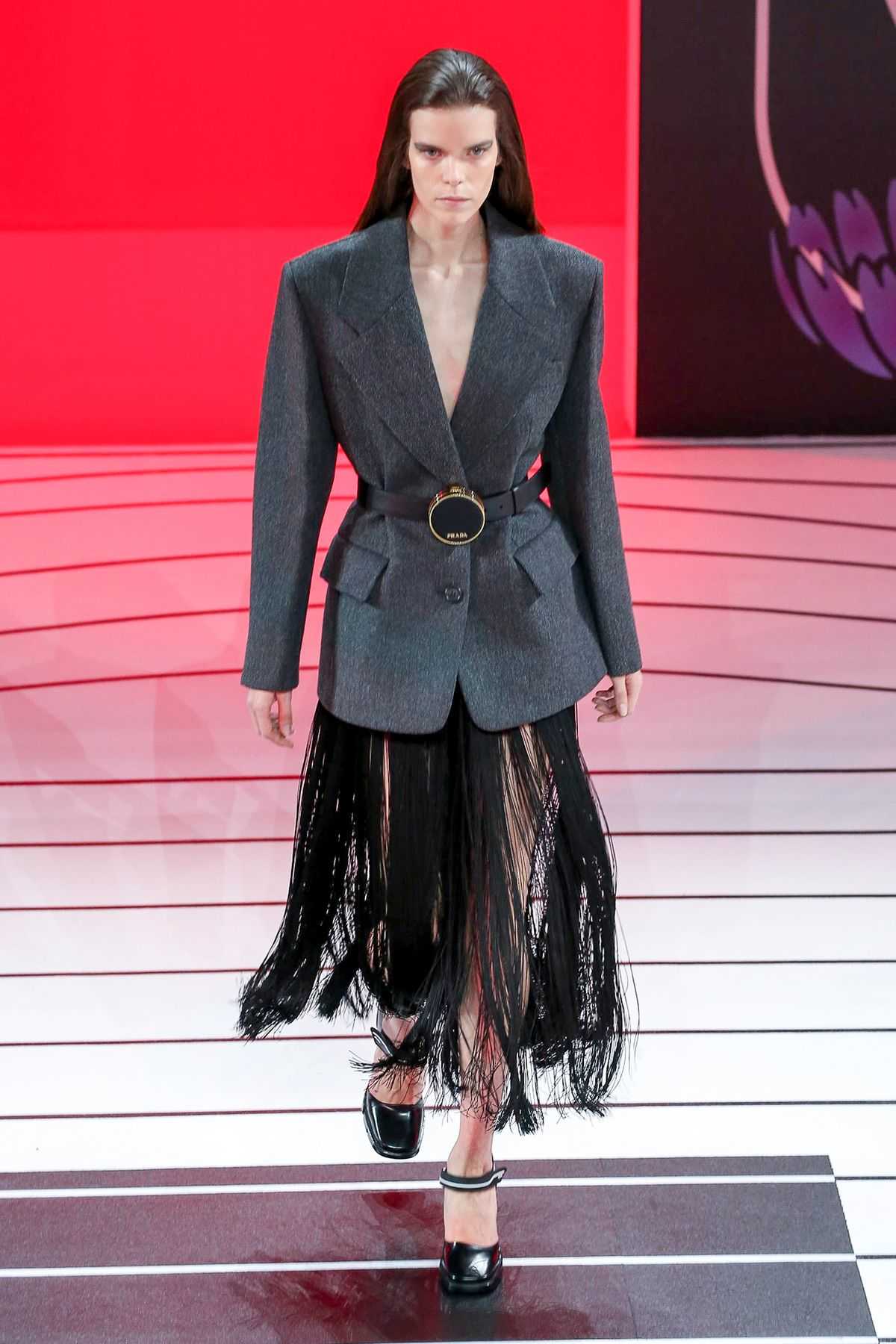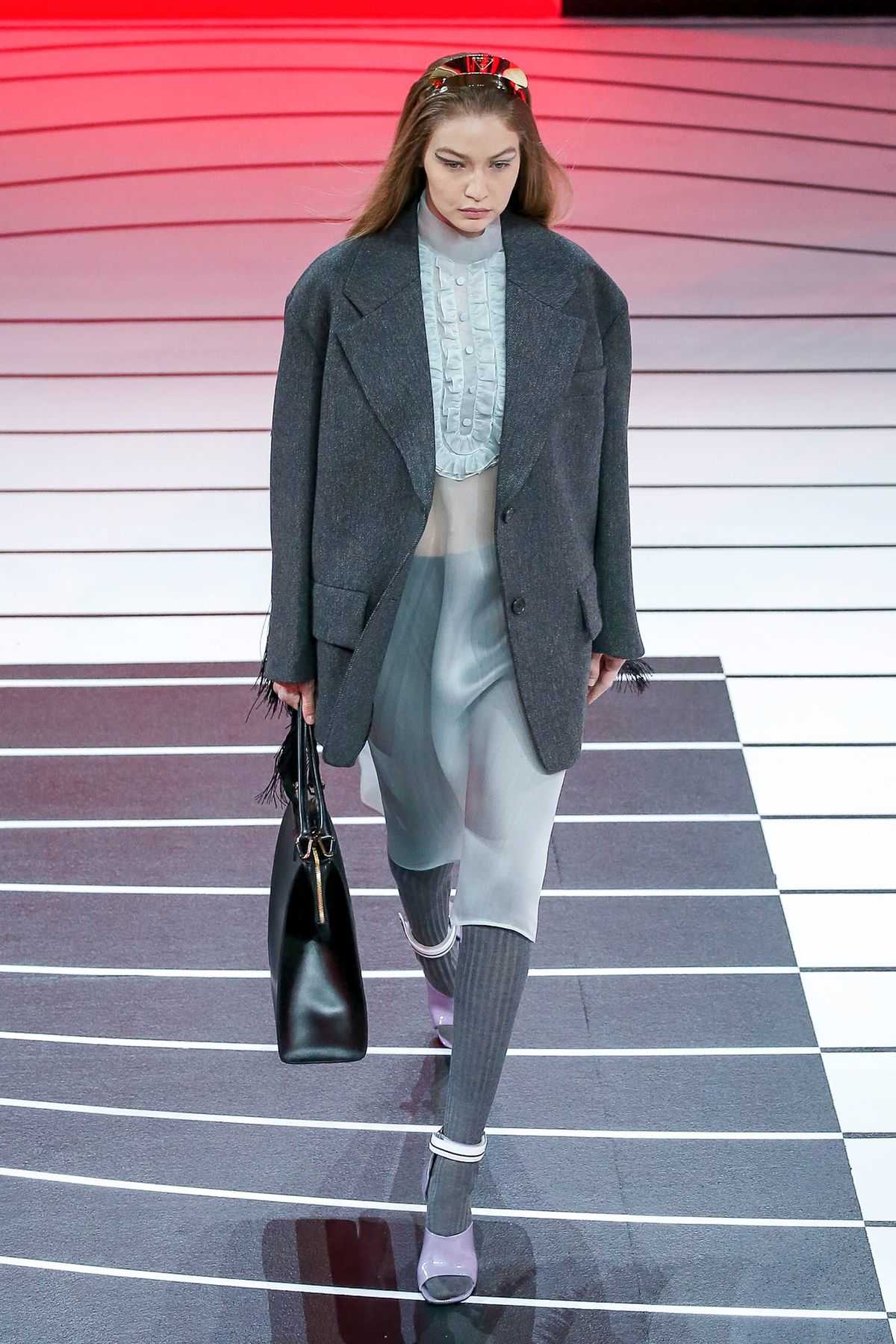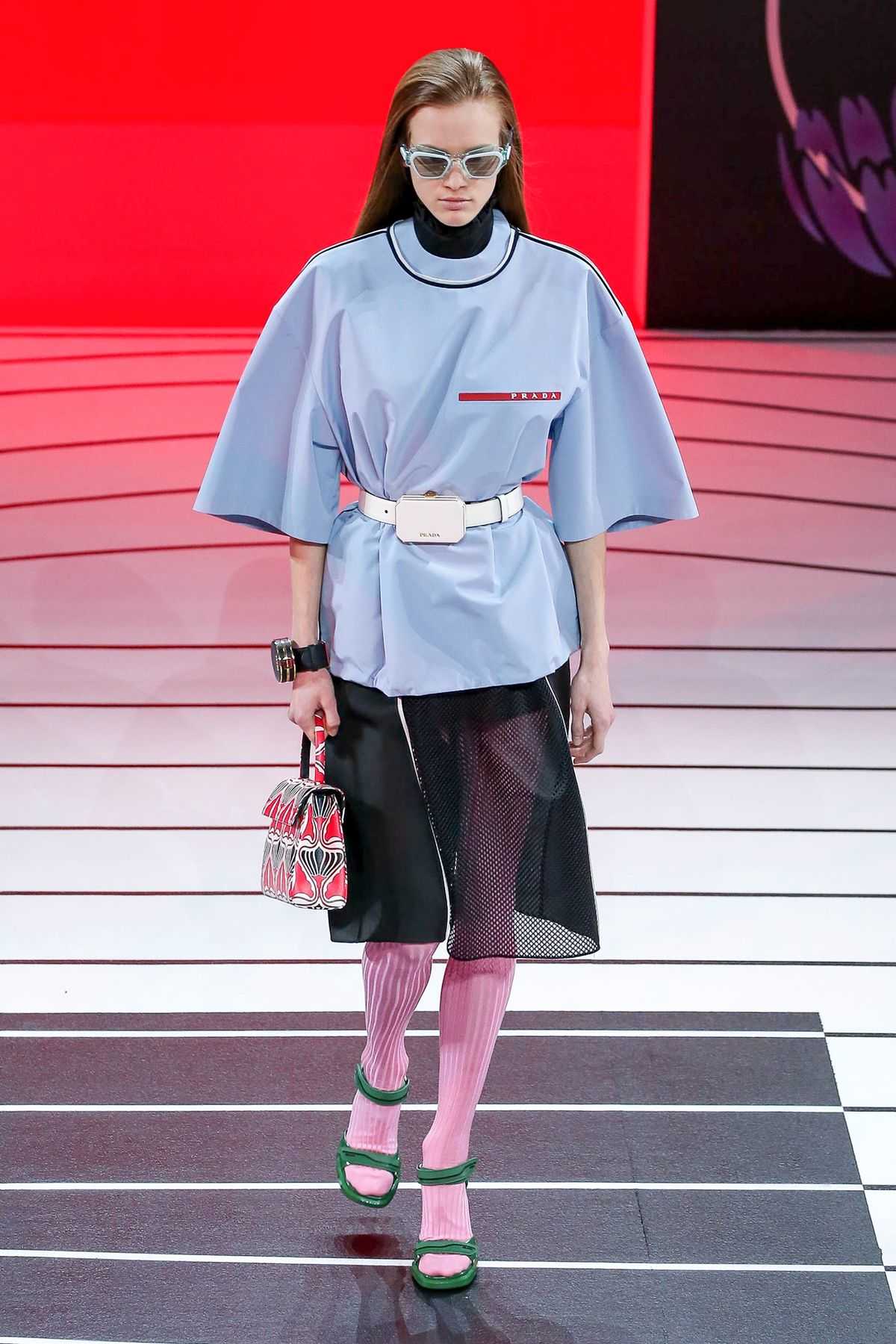 It is important to highlight the use of Nylon, so representative of the firm. Currently, Prada is working on a project with UNESCO (@UNESCO) to safeguard the oceans and uses this recycled fabric. Miuccia is committed to concepts of quality that impact not only on clothing but on all levels.
Here is the complete Prada FW20.