READ IN: Español
In an isolated world where technology is the main form of human connection, we welcome Pressure: the countless faces of chaos. The latest fashion film by director Ernest Desumbila, produced by Sauvage.TV (@sauvagetv), offers us a cyberpunk dystopia with a mythological scope, narrated in the form of a poem.

Among the ruins of an extinct civilization, a group of young wanderers press on without looking back. As they tread the path laid by their cyber-gods, they will have to face the demons of time, beauty and the Mediterranean Sea itself before the equinox takes its last breath. Cornered between the terrifying and the sublime, each of them must make the most transcendental decision of their lives: to be ephemeral or to become eternal.
Parisian clothing brand 'Pressure', by Théodoros Gennistakis, is one of Ernest's aesthetic inspirations: "I found this brand on Instagram and fell in love with its mixture between the sublime beauty of Classical Greek culture and the high fashion sweatsuit trend from the outskirts of Paris".
Theodoros was in charge of costume design. Besides including some pieces from his collection, he also created exclusive designs for the film. He was very involved with the project from the very beginning. As he states, "The experience was intense. I was very thankful for Pressure being an inspiration for such a special project. It gives me more energy to continue and to make it stronger. The result is amazing. Some codes are exactly on point and similar from my culture, the Mediterranean culture. In the end, the wave gives all the meaning to the story. A new wave… a mediterranean wave".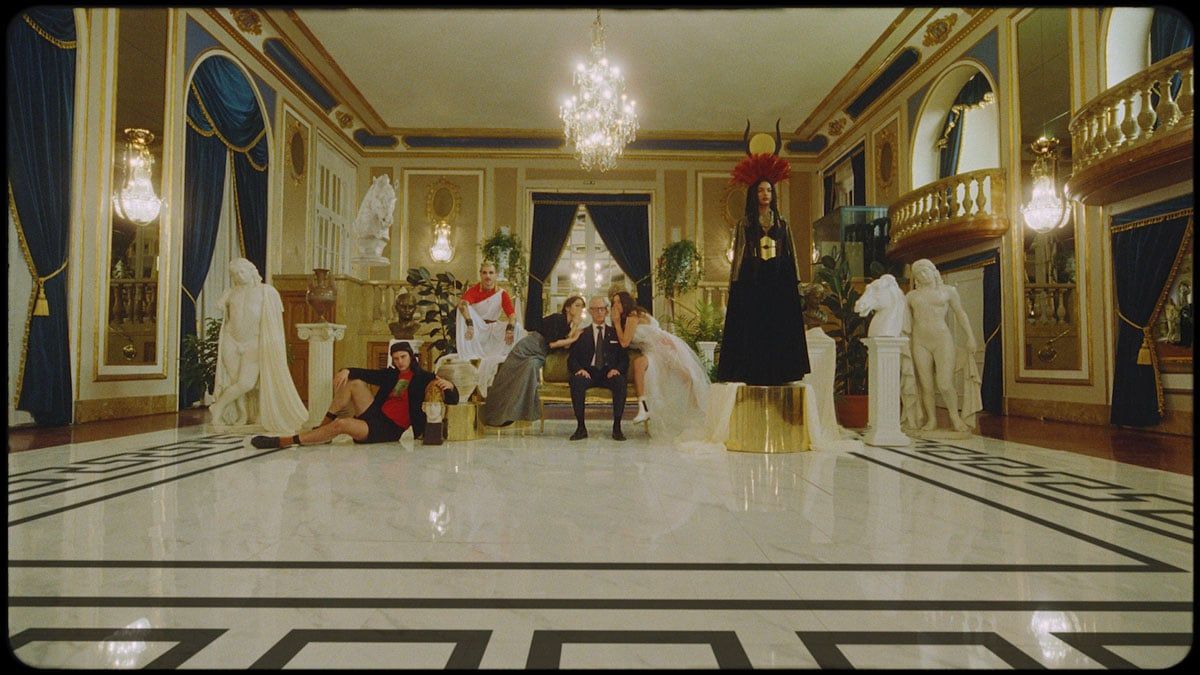 The short film, set in 2520, was shot a year and a half ago. The crew could never have imagined then how directly connected their work would be to today's reality: masses of people worshiping technology, a complete loss of human contact, cults controlled by the elite and agonising, forsaken highways.
In Desumbila's words:
"In history, a crisis is a turning point. It opens a gateway between a world that ends and another one that begins. Therefore, although the mood of the film may seem distressing, it is also a call for hope that invites us to brave any obstacle, no matter how tough".
The film nimbly combines epic moments and disturbing scenes while retaining its précieuxside. This is possible due to its eclectic mix of influences and the diversity of talents involved. The backbone of the film is a poem by Swedish musical producer Stefan Storm, while celluloid lover Jan David Gunther was in charge of photography. The short's soundtrack is French composer Saint Preux's masterpiece, Concerto pour une voix. Published in 1969, it sold over 15 million copies and was awarded a Gold Record and the Japanese Academy Award for the best original soundtrack.
That said, next… Go into the chaos: