READ IN: Español
We are in luck! For all those who haven't got a ticket for Covaleda Fest, HIGHXTAR. is raffling 200 tickets.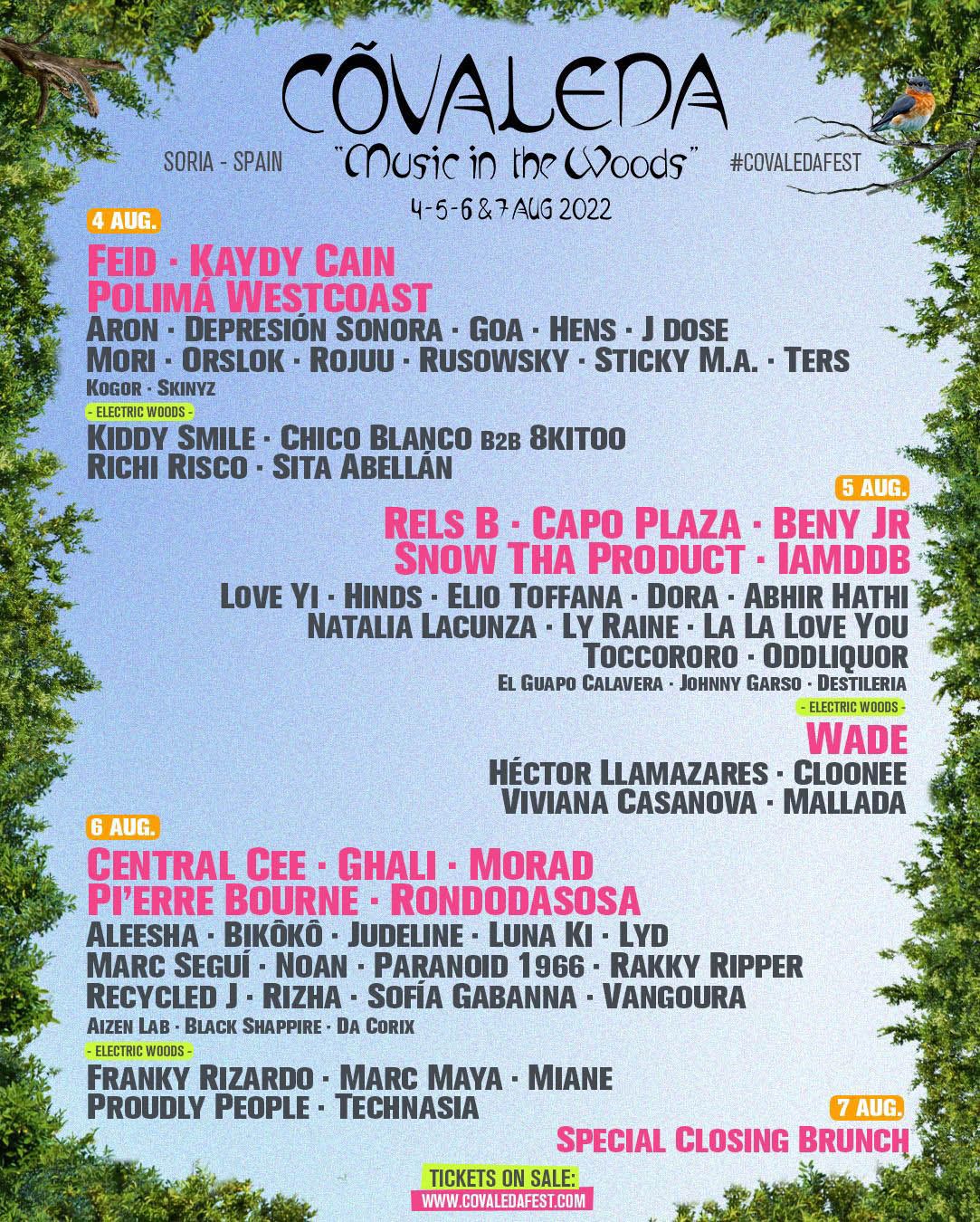 Covaleda 'Music in the Woods' brings us a new surprise for its first edition 2022. The festival that encompasses music, art and fashion in a natural environment where the concept of sustainability is of great importance, has just launched together with the H. team a raffle that includes 200 tickets for you not to stop dancing on the 4th, 5th, 6th and 7th of August in Soria. If you want to participate in the draw do not hesitate to consult our social networks where we specify all the guidelines.
Covaleda 'Music in the Woods' closes the line-up with established national artists such as Rels B and Kaydy Cain; a new urban scene such as Morad and Beny Jr; and an alternative pop scene such as Hens, Rojuu, Marc Seguí and Natalia Lacunza. There will also be international artists such as Feid, Central Cee, Capo Plaza, Imddb, Rondodasosa, Pi'erre Bourne and Snow Tha Product; and figures from the world of national and international electronic music such as Wade, Cloonee, Technasia, Kiddy Smile, Sita Abellán and Viviana Casanova.
The draw closes on Wednesday 8th at 20:00. Take part here!
Now… Why don't you take a look at the closing line-up of the first edition of Covaleda?