READ IN: Español
From depriving your emotions to being on guard 24 hours a day. Those are some of the requirements that have made the job offer viral as an assistant to an L.A. influencer. We analyzed the slavery of the issue.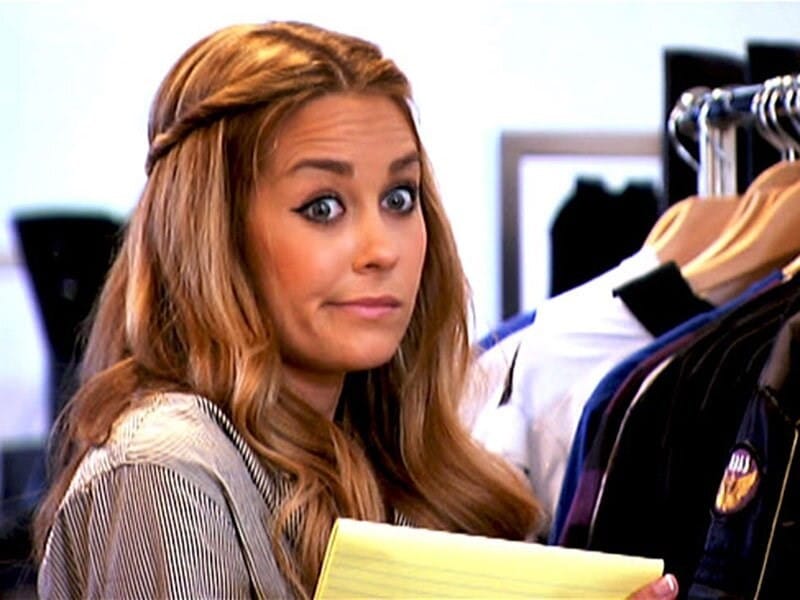 We don't even find this job offer posted on Entretainmentjobs.net so alarming anymore when we know it's related to the influencer world. We have recent examples such as posing at Black Lives Matter protests to generate influence or having macro parties in Covid's time by these Internet 'subjects'.
Well, this job offer created by a psychopath described pearls like the following: "You must keep all emotions and matters of private life completely away from this world". And, as if that weren't enough, applicants had to manage the emotions of the influencer, remain professional, calm, hardworking, and quiet at all times. Welcome back to the Gulag.
Discovered by reporter Taylor Lorenz, the offer was related to an anonymous influencer, well known on Youtube for his more than 10 million followers. Among that infinite list of tasks such as 'planning calendar activities or being around the property eight hours a day, cleaning or cooking', was the fact of scheduling, organizing the filming, analyzing social networks, or waking up the client every day with his coffee and daily agenda.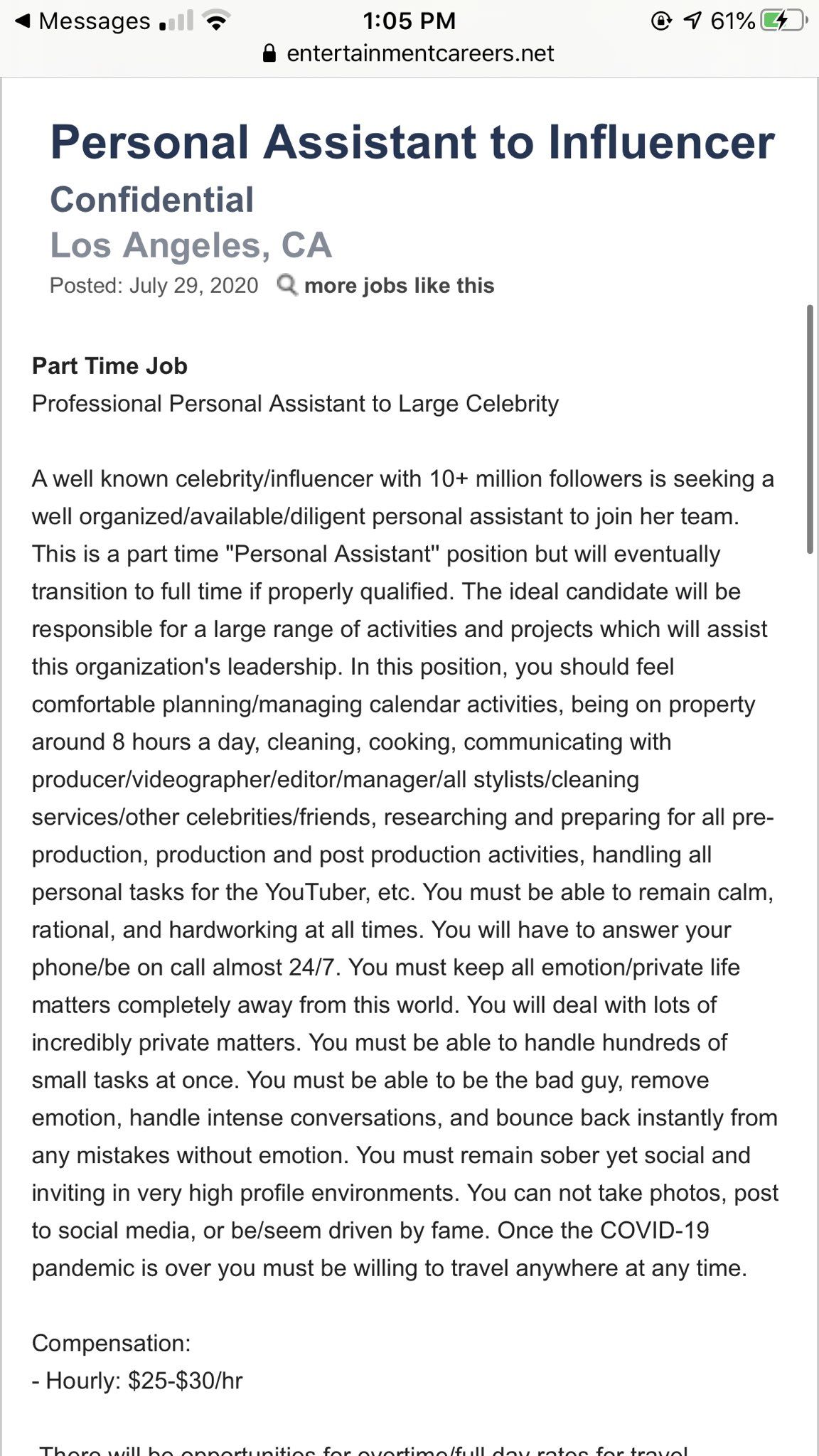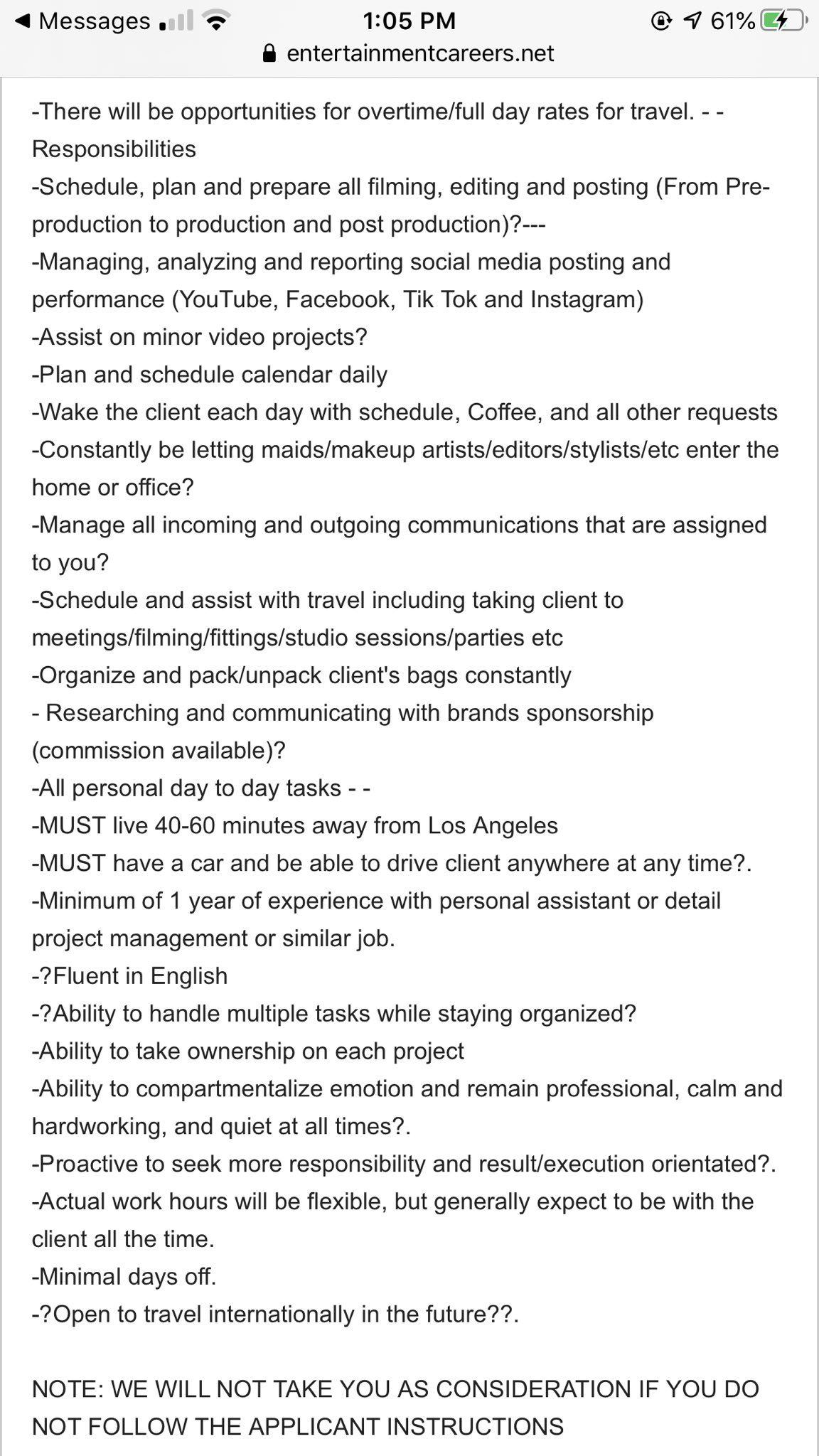 A part-time had to be enough to do all those tasks, apart from taking the client anywhere/time, and in that journey, share their emotions. But not to express yours. "You must remain sober but social and welcoming in high-profile environments". "You can't take photos or post them on social networks, or get carried away by fame".
Be a slave for $25-30 an hour. Can labor exploitation end now?