READ IN: Español
Selena Gomez showed us her skincare routine via TikTok, where she revealed some pretty… interesting tips.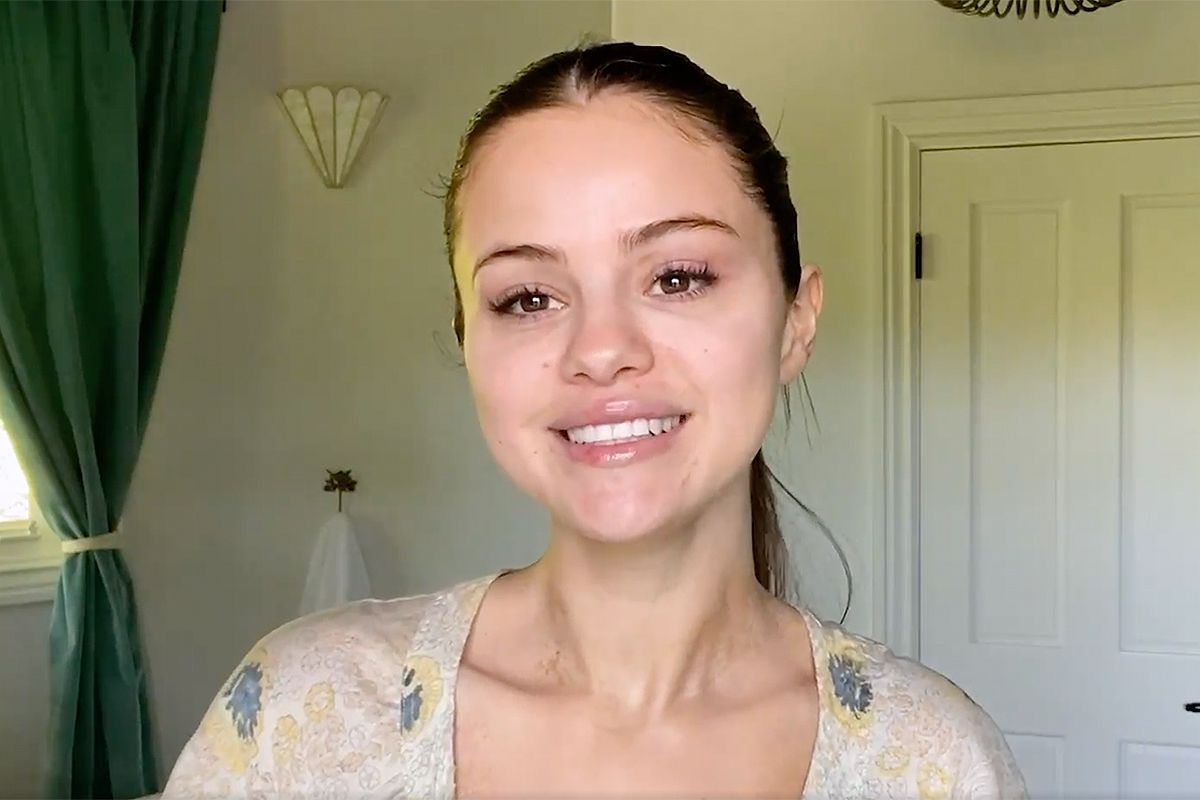 What if we told you that Selena Gomez has an idea for another use for your favourite serum? The actress posted a skincare tutorial on TikTok where she starts by removing her makeup with a $478 La Mer serum. However, she assures us that you can achieve the same results with any skincare serum you have on hand.
With her hair tied back behind a black headband, Selena Gomez applies a dropper of La Mer Concentrate Serum to her cheek. As the eye area must be treated gently, especially when removing make-up, she lightly rubs the serum with her middle finger over her shaded eyelids.
The actress complements the serum with Bioderma Sensibio H2O Make-up Removing Micelle Solution (a product under €20 along with the classic €10 eyebrow product she also uses in her beauty routine) before revealing another interesting tip for removing stubborn eye make-up: use a miniature beauty sponge soaked in Bioderma.
@selenagomez

PSA I got most of these products free. I ain't just rolling like that everywhere. Use any serum to take off make up before washing. It breaks it up nicely. Also use a sponge to wipe eyes to treat eyes delicately when removing make up. K I'm done pretending I know what I'm taking about.
Take note of these skin care and beauty hybrids.