READ IN: Español
A new open-air street art museum decorates the Paseo de la Castellana. This is the latest initiative by Urvanity Projects that aims to put Madrid in the spotlight. Boa Mistura and Sabek are some of the leading artists who will be permanently displaying their creativity on the walls of the capital.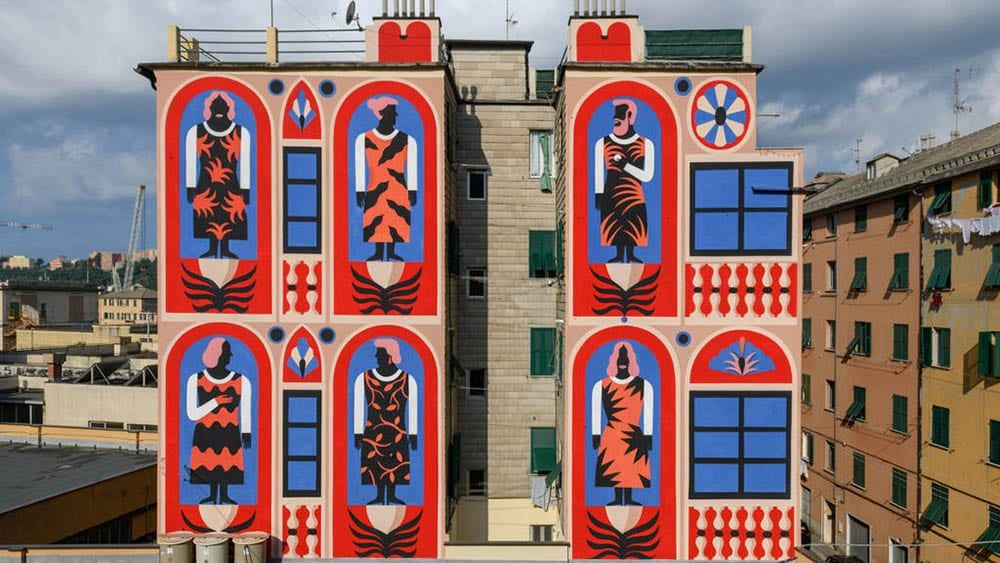 Following the line of other great cities that defend urban art, Madrid is fighting to make art visible in the streets. A movement that shapes popular culture and which has experienced a growing interest in the last two decades. Moreover, this initiative has the capacity to revitalise neighbourhoods in danger of exclusion and to help the appropriation of public space.
With the intention of bringing art closer to the general public, Urvanity Projects has collaborated with Caleido -the fifth tower on Paseo de la Castellana which is still under construction- for this long-term project. The idea is to convert the building into an open-air museum and create a space where unique and reference experiences can be lived. A wide range of public art proposals from national and international artists is what Urvanity is promoting.
The Madrid artists Boa Mistura and Sabek, the British artist Thiago Mazza and the Italian artist Agostino Iacurci are some of the names that will be involved in the Caleido building. The artists will turn Madrid's street art into one of the main avant-garde movements on an international level. Under different practices such as postgrafitti, site-specific installations or surrealist pop, the museum will be permanent and expects to receive more than three thousand curious visitors a year.