READ IN: Español
After the success of previous editions, with 60,000 attendees in 2019, Brunch-In the Park returns to Madrid with its spring season every Sunday from 24 April to 29 May.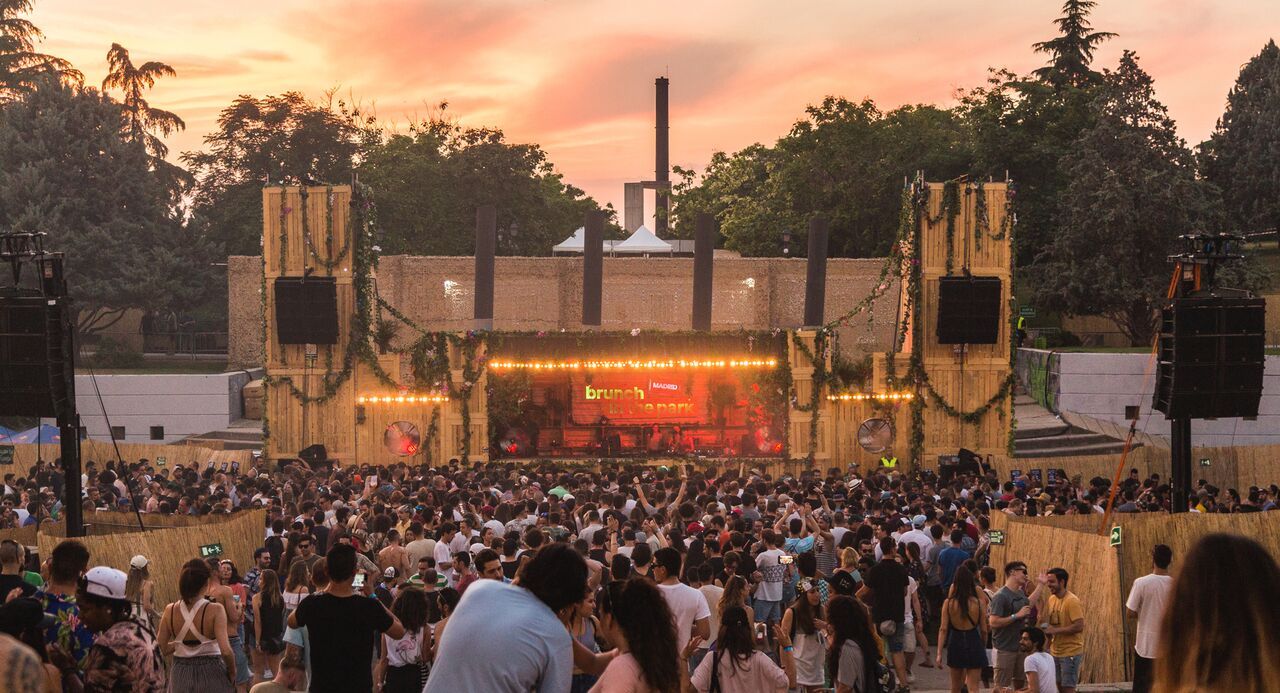 With two locations at the Complutense University Campus and the Parque Lineal del Manzanares, the Festival hosts the most prominent names in electronic music such as Adriatique, John Talabot and Âme, as well as offering activities such as food trucks and initiatives for children.
This festival is an open-air event with a good atmosphere, shaded areas and tables to take a break between concerts. Its aim is to bring electronic music lovers closer to the performances of international artists, as well as the national scene, with great sessions in the daylight.
Brunch-In the Park is a place for everyone to enjoy thanks to Petit Brunch. A space where adults and children can live together and enjoy lunch, live music and sunshine. This space also offers original and entertaining activities, inflatables, table football and workshops, among other things.
In this spring edition, the Complutense University Campus will feature performances by Adriatique, John Talabot, Claudia Leon, Bárbara García, Âme, Jennifer Cardini, Trikk, Fort Romeau, Two Ex, The Blessed Madonna, Kink, Yung Prado, Mari.te, Laurent Garnier, Perel, Moxie and Gela.
Meanwhile, the Parque Lineal del Manzanares will host concerts by Dixon, Mano Le Tough, Lola Haro, Lidia de Nova and for the first time in Spain, the techno label Possession will present a showcase. You can buy tickets for Brunch-In the Park Madrid here. 
LINE-UP
24 April – Complutense University Campus
Adriatique
John Talabot
Claudia Leon
Bárbara García
1 May – Complutense University Campus
Âme
Jennifer Cardini
Trikk
Fort Romeau
Two Ex
8 May – Complutense University Campus
The Blessed Madonna
Kink
Yung Prado
Mari.te
15 May – Complutense University Campus
Laurent Garnier
Perel
Moxie
Gela
22 May – Parque Lineal del Manzanares
Dixon
Mano Le Tough
Lola Haro
Lidia de Nova
29 May – Parque Lineal del Manzanares
POSSESSION SHOWCASE