READ IN: Español
Kamala Harris has just starred in one of the latest controversies surrounding Vogue USA magazine. The debate arose from the January cover where Kamala was seen in a natural pose and wearing Converse shoes. Today it's back on the cover. The reason? The coat that led to the tribute for the victims of the Covid.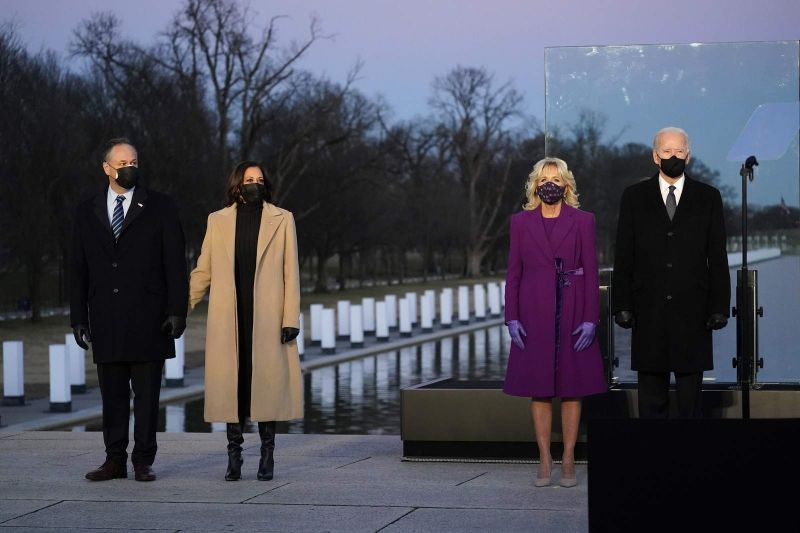 The Vice President of the United States, Kamala Harris has come to the tribute for the victims of the COVID wearing a Pyer Moss coat. Its designer, Kerby Jean Raymond, has become a symbol of anti-racism and the power of the African-American community. Thus, this choice has much to say.
It's not just about fashion. Kamala Harris' choice of coat is a statement of intent. Since Kerby Jean Raymond founded Pyer Moss in 2013, it has portrayed her purpose to help build African-American identity and abolish the racism that plagues the United States. His designs, as well as his campaigns and numerous protests, have stood as a hymn to abolishing social inequalities.
The culture of fashion has enormous power today. So this event shows how the future of the United States – and the world – now that Trump has left the White House, is living through a time of change. Let's hope so.