READ IN: Español
Coachella returns after a two-year hiatus, kicking off the season of festivals and trends that orbit its aesthetics. Firms like Hugo Boss or Revolve take advantage of the stylistic euphoria of this time to deploy a series of events to promote their products and increase sales based on these experimental stimuli.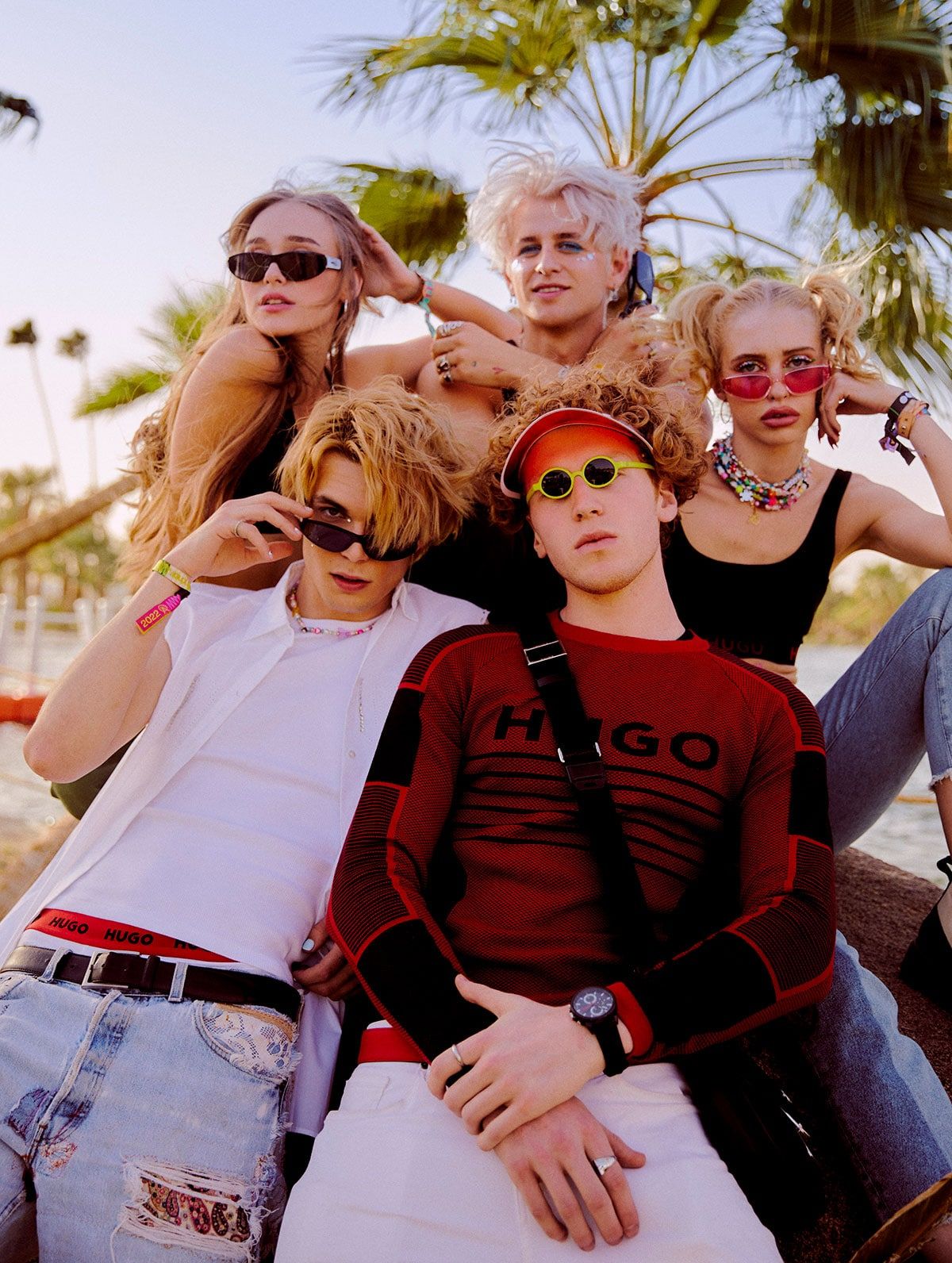 During these first days of Coachella, we have seen how HUGO, the German brand's branch aimed at the new generations, organized a series of brand events in Palm Springs, launching Hugo House, a creative center for tiktokers and talents, and a pop-up with Soho House as part of the off Coachella.
Beyond Hugo Boss, an amalgamation of brands install their products in the (globally projected) showcase of Coachella and other festivals, hosting parties and sponsoring products so that the audience, behind the blue screen, is mesmerized by that desired content. The ultimate idea? That all those items instantly become global bestsellers.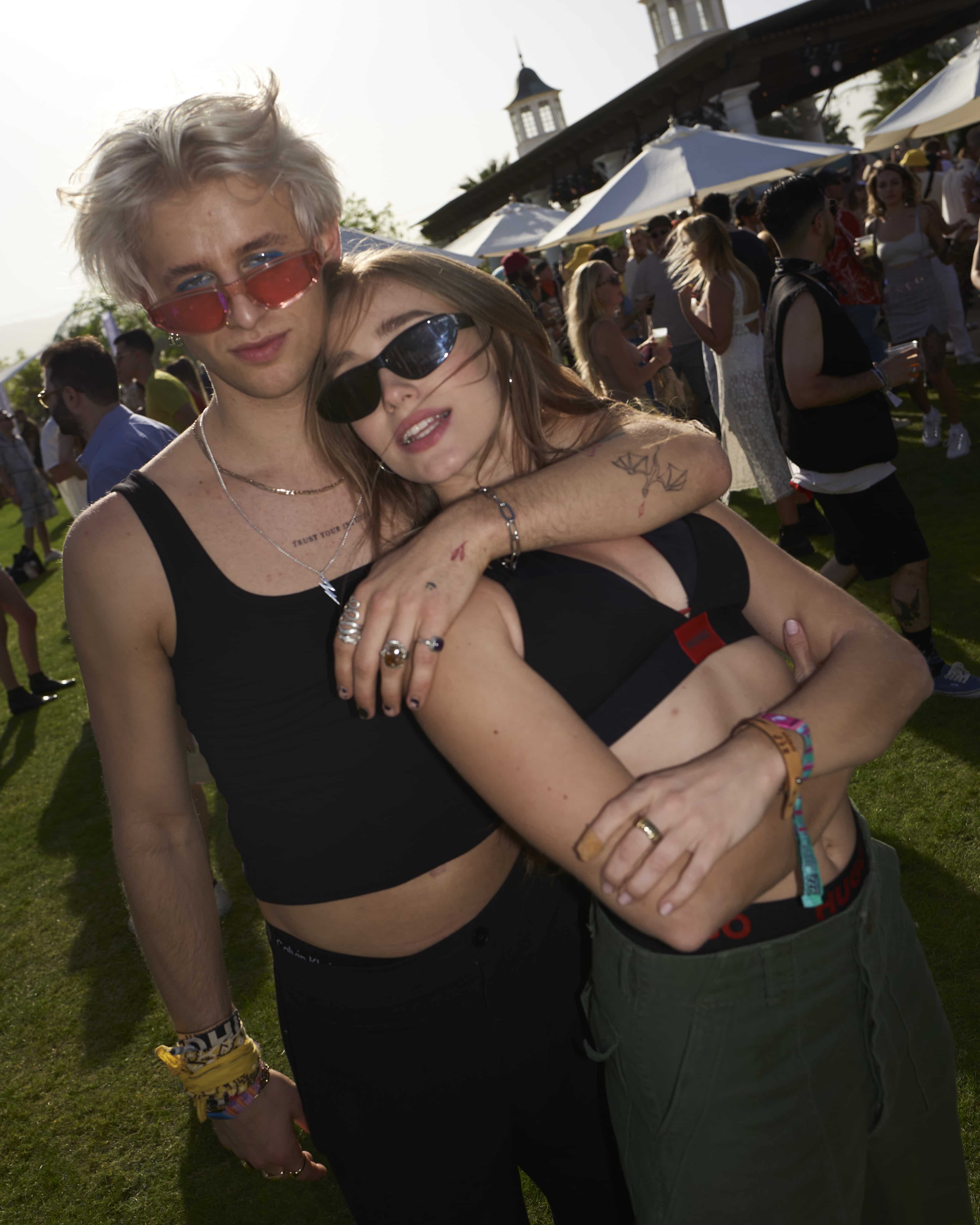 It was precisely this marketing idea that Levi's followed at the Neon Carnival, one of Coachella's most iconic parties, with the installation of a corporate Ferris wheel. At the same time, other companies such as StockX self-promoted themselves with artistic installations.
THE RETAILERS' VISION
Retailers that do not physically inhabit the Coachella paradise, decide to open spaces on their "festival fashion" websites such as Bloomingdale's, focusing on Dior visors or Marc Jacobs bags. In the same context, lowcost brands like Shein offer an endless supply of festival looks, as well as H&M and ASOS, adding 173% more options for festivals this year compared to 2019.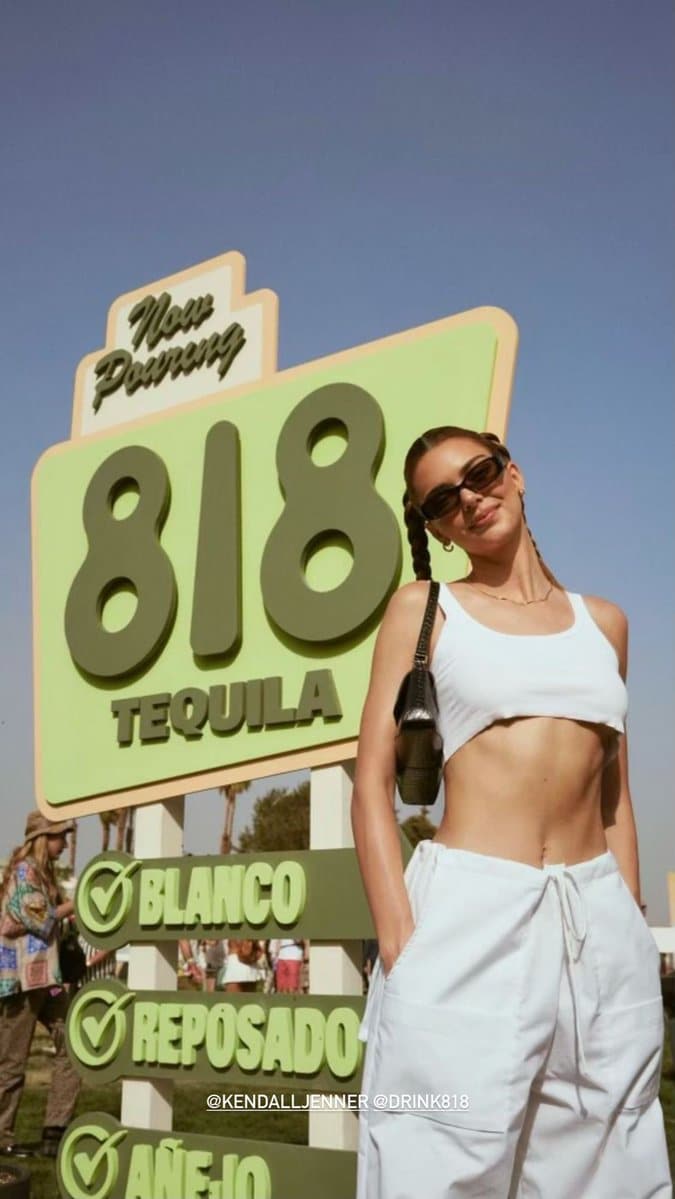 Although if there is one retailer that always stands out for its social influence and festival activations, it is REVOLVE with its "Revolve Festival". This year, it featured a private pool party and nightclub, including a space for Kendall's 818 Tequila, and performances by Saweetie or Tyga. At it, chaos soon ensued.
Among more than 5,000 posts on social media, the post that garnered the most engagement was one that captured the negative side of the festival. A Tiktok video by content creator Averie Danielle Bishop talked about the endless wait festival-goers had to experience to enter the shuttle that led to the event as the only means of transportation. Thus, in the midst of the commotion, many guests were unable to access Revolve, and unleashed mob violence.
THE EVOLUTION OF AN AESTHETIC
From the first Coachella, held in 1999, the associated bohemian and hippie aesthetics have been evolving (and evolving), forming an eclectic enclave in which to experiment with eccentric looks, body paint or exaggerated makeups. Now, with the great influence of Tiktok or Instagram, and the diversity of ephemeral micro-trends, brands put the focus on those designs, most of them nostalgic, reviving trends such as Y2K-core. Something that Cult Gaia advocated, presenting a Y2K collection with Bratz designed for the festival season.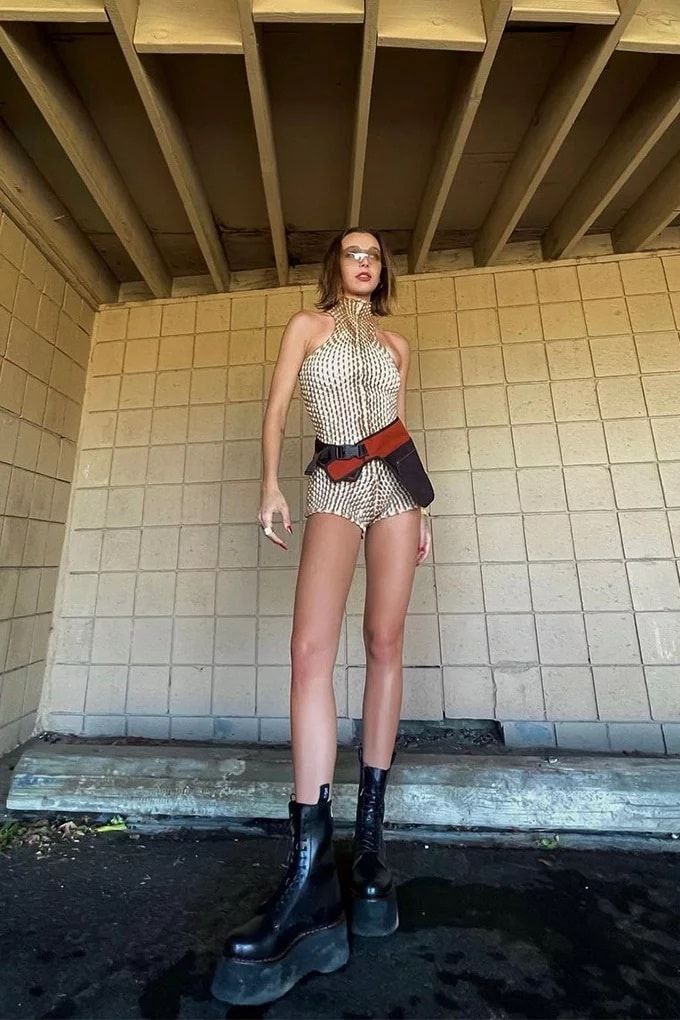 In this way, the universal trend is now leaning towards self-expression and liberation, after years of confinement, among sensual silhouettes, low-rise pants, knitwear pieces, neon colors and experimental makeups influenced by the Euphoria effect. Concepts that should be addressed by brands that want to connect with the new generations with a thirst for festivals and aesthetic exploration.