READ IN: Español
Haute Couture shows, unlike ready-to-wear shows, require obsessive attention to detail: draping, pleats, inlays and volumes… work that we often fail to appreciate. That's why we take a look at some of the dresses that have required the most hours of work.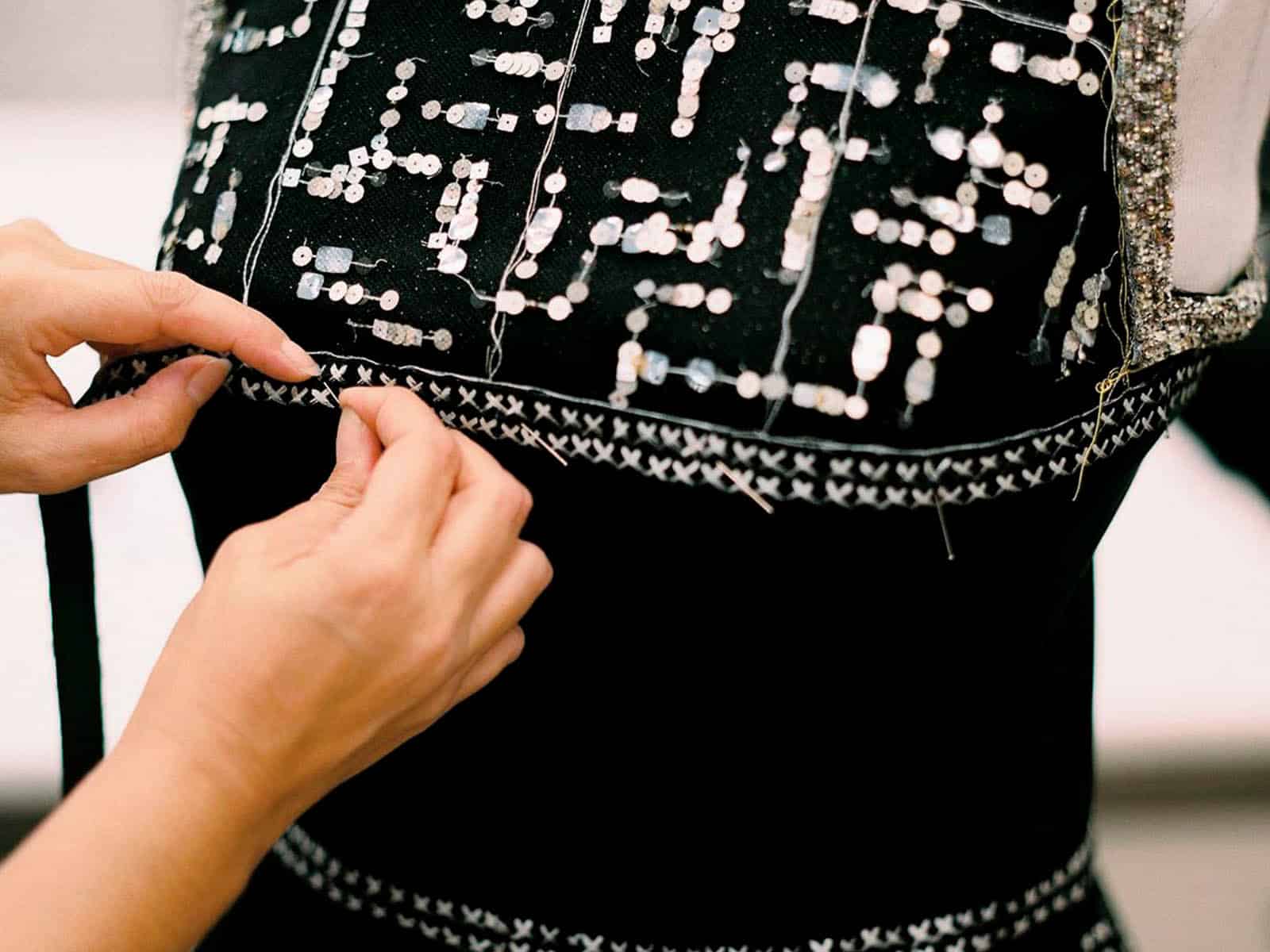 In addition to the elaboration process, which is much more costly, the aesthetic imaginary aspires to be even stronger and more impressive, immersing models and spectators in a dreamlike dimension in which the extraordinary is to be achieved. Fifteen minutes of spectacle for them to judge in a matter of seconds a collection in which the hours of work can exceed 2000.
The dresses that took the longest hours to make
For the SS18 Couture show, Chanel had recreated a look for a total of 1,150 hours (750 for the feather dress and 400 for the waistcoat, trousers and cape) in which up to two ateliers worked. The feathers were also taken from roosters and ostriches and were accompanied by 550 silk organza camellias and 450 plastic camellia petals.
Schiaparelli, in the same year, also presented a dress that required 500 hours of embroidery and 250 hours of workshop work. In addition, up to 54,795 synthetic pearls were used. For Iris van Herpen's look number 1, on the other hand, 260 hours were spent thanks to 3D printing. The use of PolyJet technology made it possible to print ultra-thin fabrics, developing a parametric model capable of translating 2D patterns into 3D data.
The Chanel FW21 Couture 21 look took 2525 hours of work, equivalent to more than 105 days, according to an Instagram post from the Stylenotcom account. For the embroidery of the jacket alone, Maison Lemarié, the atelier that features prominently in Karl Lagerfeld's creations and also collaborates with other fashion designers, spent 2,200 hours to make the look.
This look consists of some 40,000 elements, which is considered to be Chanel's most time-consuming look. The record, however, goes to Balenciaga with a transparent wedding dress from the 51st Couture Collection made of 250 metres of tulle. The embroidery took 7,500 hours and included 70,000 crystals, 80,000 silver leaves and 200,000 sequins.