READ IN: Español
The Gypsy Sport designer once again celebrates his roots by taking a gender fluid and pan-ethical approach to fashion. Rio Urbe's Latino tribe now dresses in the urban aesthetic of his hometown, Los Angeles, while embracing the codes of his Chicano heritage.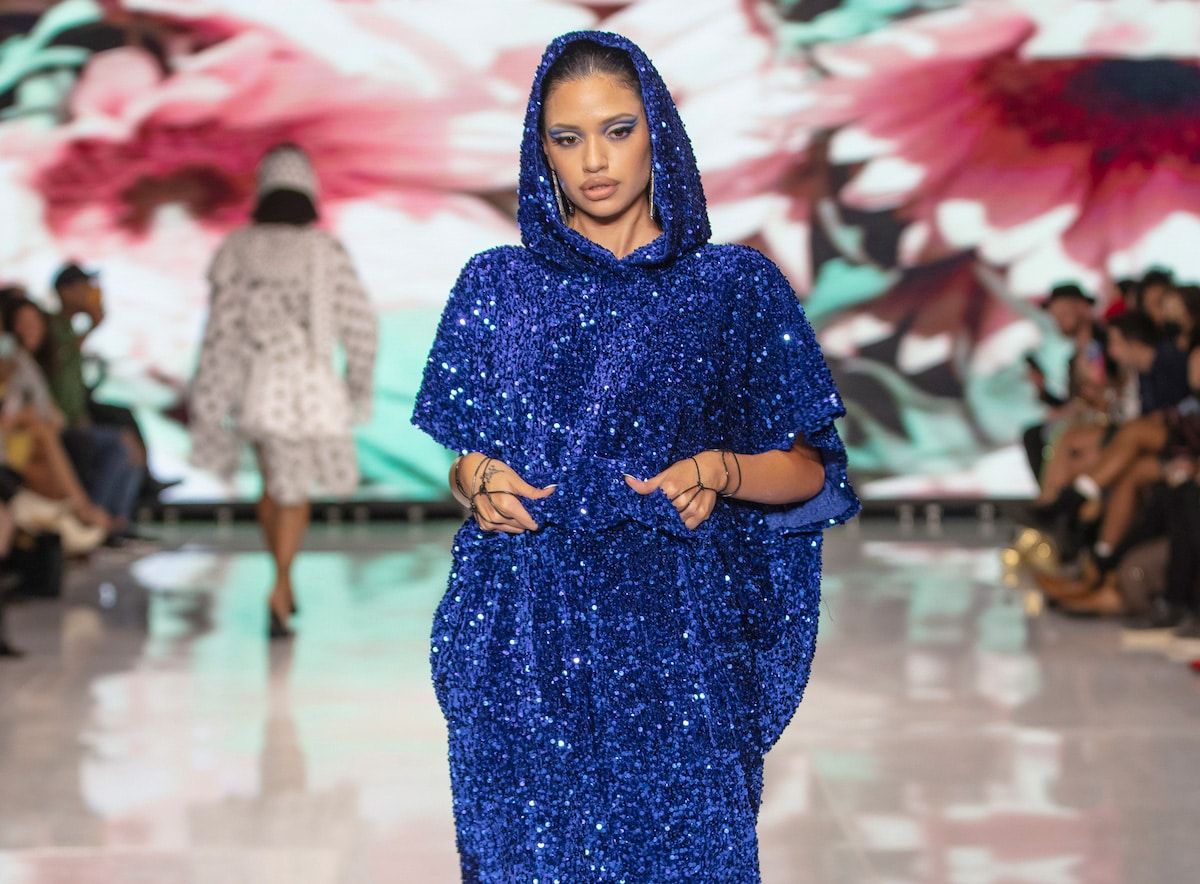 The emotional connection with the pieces unites the entire collection in which the creative director masterfully plays with cultural tropes through the exploration of color, layering, and styling, enhancing the hypnotic effect of the subculture.
The lowrider Gpysy Rose becomes the original inspiration that builds this cultural ode. The airbrushing technique mimics the tuned cars that honor this Chicano heritage, along with accents that highlight the cars' rims and bumpers. Among other interpretations, the use of satin, neoprene, velvet, and sequins represent the shine of the lowrider's interior and bodywork.
The garments in the collection dance here endlessly, from day to night, fusing worn-out sports T-shirts or Nike sneakers with elegant dresses in a single imaginary.
Uribe is once again changing the conversation in streetwear through his art and a community that champions freedom and diversity in fashion.