READ IN: Español
What's going to be the hottest thing next season? Summer is just a week away and Zalando, Europe's leading online fashion and lifestyle platform, has come up with the most popular trends.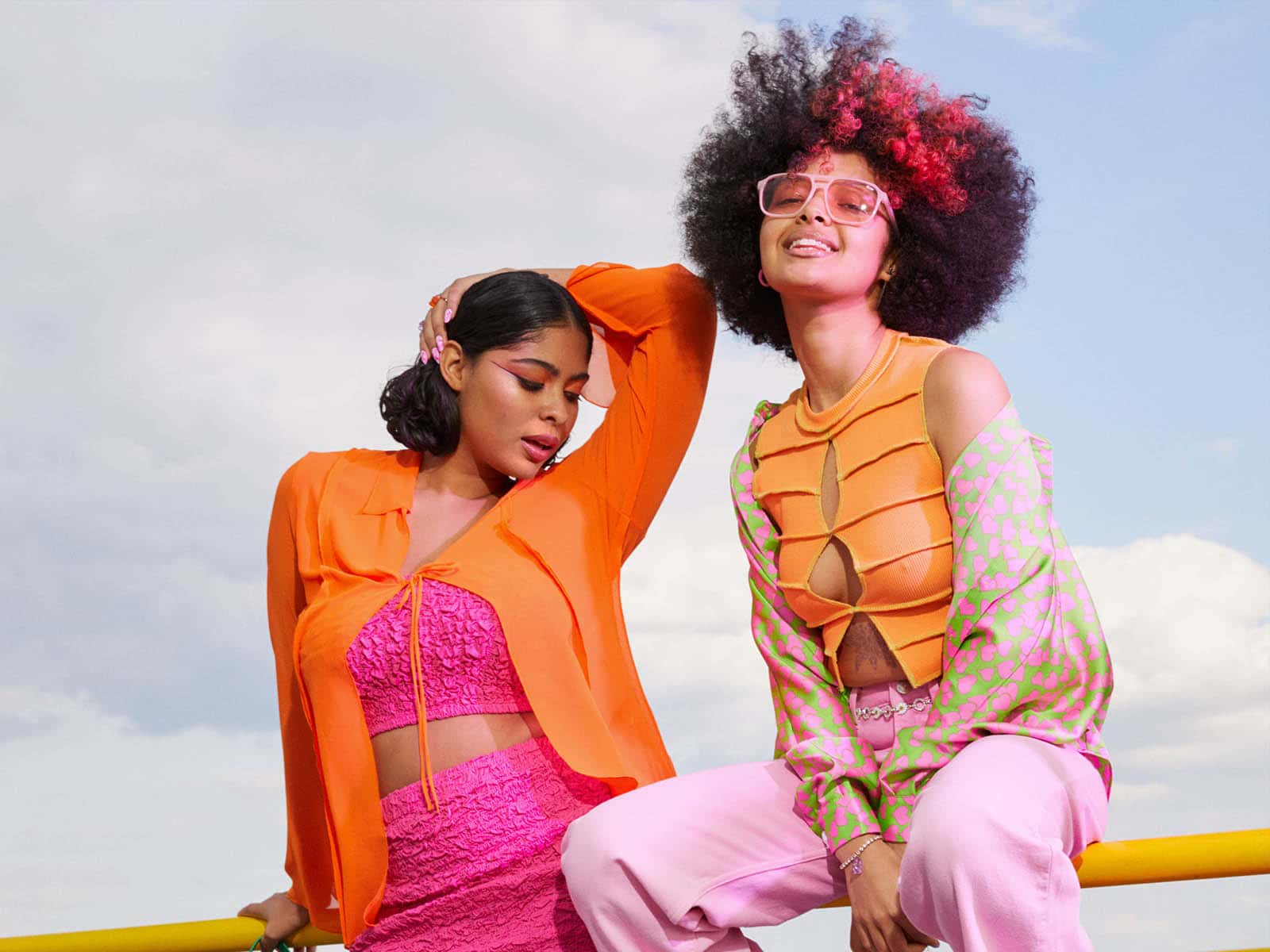 Zalando gives you the keys, in trend form, to be a true trendsetter this season. In addition, many of them combine with each other, such as Y2K aesthetics, colourblocking, denim, accessories and funny graphics, and many more. We were able to spot them on the catwalks during the presentations of the SS22 collections of the fashion brands. And now, the e-commerce shop par excellence compiles the top garments and accessories from its new summer collection that you must have in your wardrobe.
Transparent Sunglasses
Sunglasses with transparent and coloured frames have positioned themselves as one of the key silhouettes for this summer. Zalando has acquired the best translucent lenses, which vary from the most classic colours to the most vibrant ones such as blue or orange. This season they will be the key accessory that combines strong references to the iconic models of the 70s and 2000s.
Calvin Klein Jeans Transparent Azure
Versace Transparent Light Green
Calvin Klein Jeans Transparent Red
Sport Sunglasses
After several seasons of seeing them appearing on the Instagram feeds of it girls, this summer they are back stronger than ever. An accessory that was once a basic part of an athlete's look has made its way into the fashion system. Zalando is as committed to this trend as anyone else and offers us its must-have sporty silhouettes for the summer.
XXL Platforms
Platform shoes take any look to the next level. Whether flatform, clog, boot or sandal, shoes with chunky soles are back for the 2022 season. Although you have to get used to having a few extra centimetres, platforms stylise the silhouette and are also much more comfortable and versatile than heels.
Crocs Classic Platform Marbled Chai Multi
Jeffrey Campbell Year 3000 Lilac
Arty Accesories
To elevate your look this summer, all you need are fun accessories with a multi-coloured halo. That's why Zalando has chosen to include in its summer 2022 collection costume jewellery with colourful precious gems, brightly coloured enamels and chains with dangling charms ranging from teddy bears to hearts and flowers, reminiscent of the Do It Yourself concept.
Pieces PcJanni Earrings 3 Pack Pink
Fire & Glory Tulla Necklace Prism Pink / Multi
Orelia Enamel Heart Drop Huggie Red
Classic Sneakers
When summer arrives, there's no better footwear than sandals or flip-flops to keep your feet cool. However, never forget the sneakers that persist every season and can save you if you're going to a festival or touring the best luxury shops in your favourite city. Zalando has chosen to include the iconic sneakers that never fail.
Nike Air Max 96 II White/Black
Colorful Vibes
Like every summer, colour invades our wardrobes. It is no longer just a question of strong colour ranges, but also of the way in which they are combined. Once again, colour comes in the form of the tie dye effect or the psychedelic print that appears in all its forms as well as through the colour block trend as an infallible formula for combining the most impossible colours.
Jaded London Heatmap Skeleton Multicoloured
Polo Ralph Lauren Multi-Coloured
Juicy Couture Ashley Dress Fluro
Jaded London Sleeve with Yoke and Side Cut Outs Ward Eye Print Multi
Denim Plus
It was in the 2000s when Justin Timberlake and Britney Spears popularised denim looks. 22 years later, Kanye West and his ex-girlfriend Julia Fow triggered the denim search after appearing together in Paris. This trend, which has shaped a whole trend known as the Y2K or Flow 2000 aesthetic, is back for good this summer with Zalando.
Jaded London Frayed Panelled Blue
Jaded London Low Rise Boyfriend
Comfy Backpacks
Goodbye to carrying a handbag this season and hello to backpacks, fanny packs, wallets and anything that's multi-positioned and functional. On summer days you know when you're leaving the house, but not when you're coming in. That's why Zalando suggests you carry the most comfortable accessory possible, whether it's mini or XXL. Now you can take your essentials with you and enjoy the best time of the year to the fullest.
Hunter Original Packable Phone Puch Black
Nike Essentials Crosssbody Black
Nike Futura Luxe Mini Set Limestone
Crop Tops
Crop tops are a trend that is repeated every summer and it is an essential garment to create the best looks. In addition to the sleeveless, strapless or short-sleeved version, this season also comes in long sleeves and with transparencies. A trend perfectly taken from the Y2K aesthetic and which Miu Miu and Blumarine brought forward in their SS22 fashion shows.
The Ragged Priest Leeloo Top Orange
Jaded London Backless Long Sleeve Nude/Black
Cotton On Scrunchie Tube Fuschia