READ IN: Español
We don't say so ourselves, but the brands and designers who have decided to create this type of garments that we still don't know what to call them, but what we do know for sure is that they will become the protagonists of the next autumn/winter season. And it is well known that when varixs agree on something it ends up becoming a trend.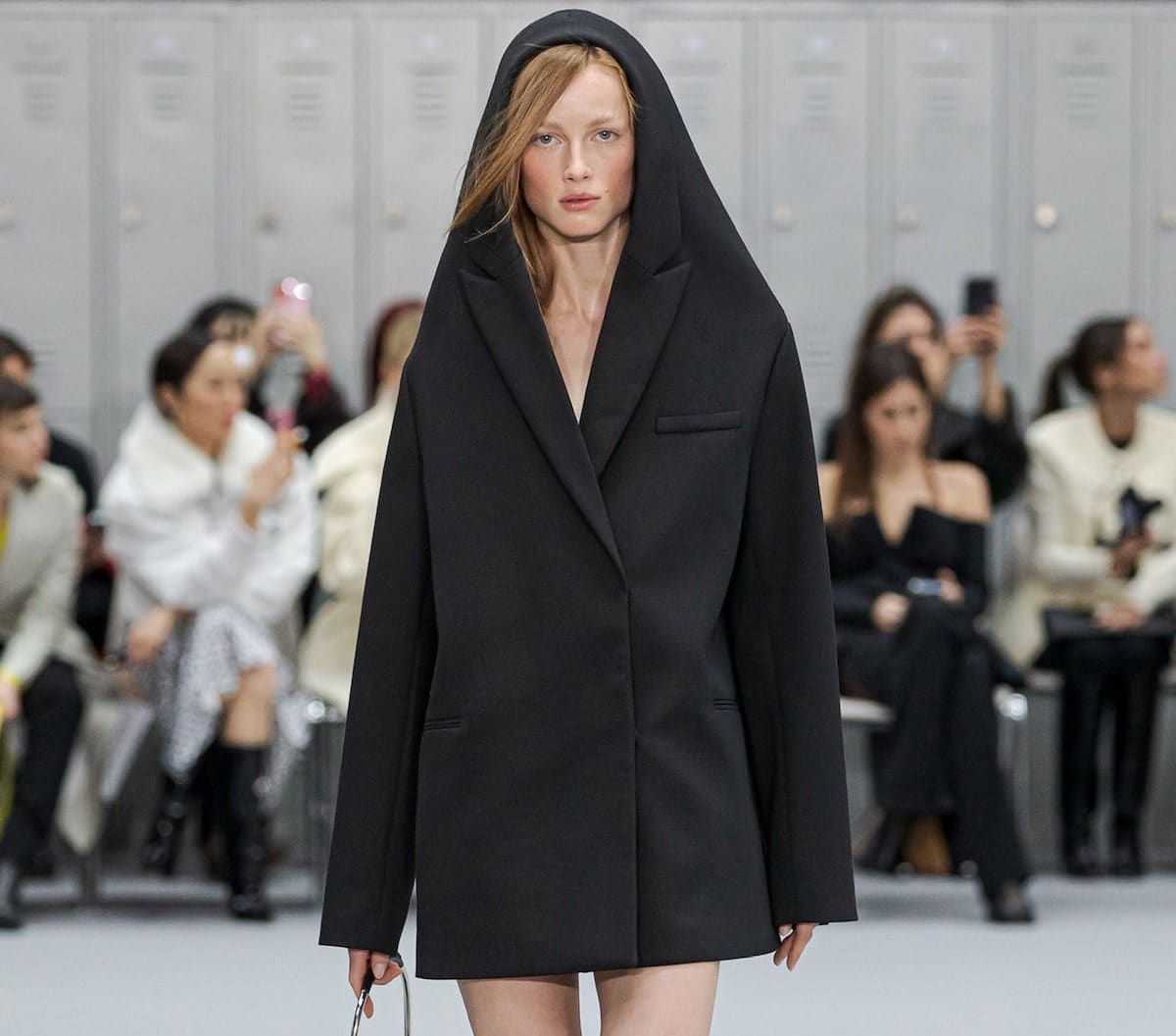 A trend that, by the way, we are helping you to discover today after seeing it repeatedly during fashion month in the proposals of different designers. Viktor & Rolf were the first to do something like this, whose architectural aspect caught our attention, as the jackets of their suits were characterised by their XXL shoulder pads, which had to be attached to something. Was the designer duo in charge of giving way to this trend? We think so, and if not, at least they were the ones who helped patent it.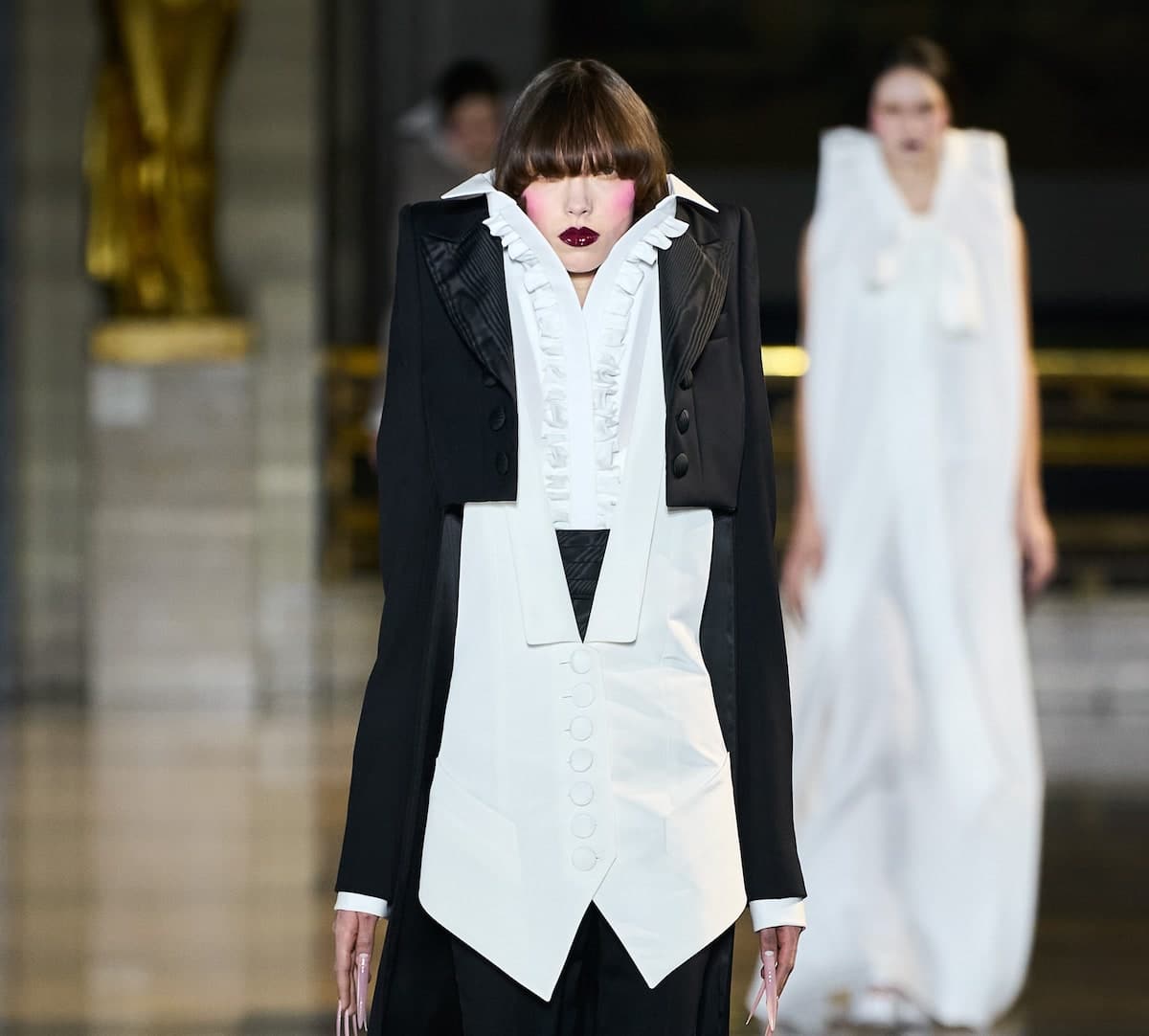 A few months after the V&R show, the British designer Richard Quinn decided to go a step further and patented the aforementioned architectural garments, adding a continuation in the form of a hood or balaclava. We saw it on bodysuits, tops, dresses and even trench coats. It's true that from the moment they appeared on the catwalk our radar was activated in a second.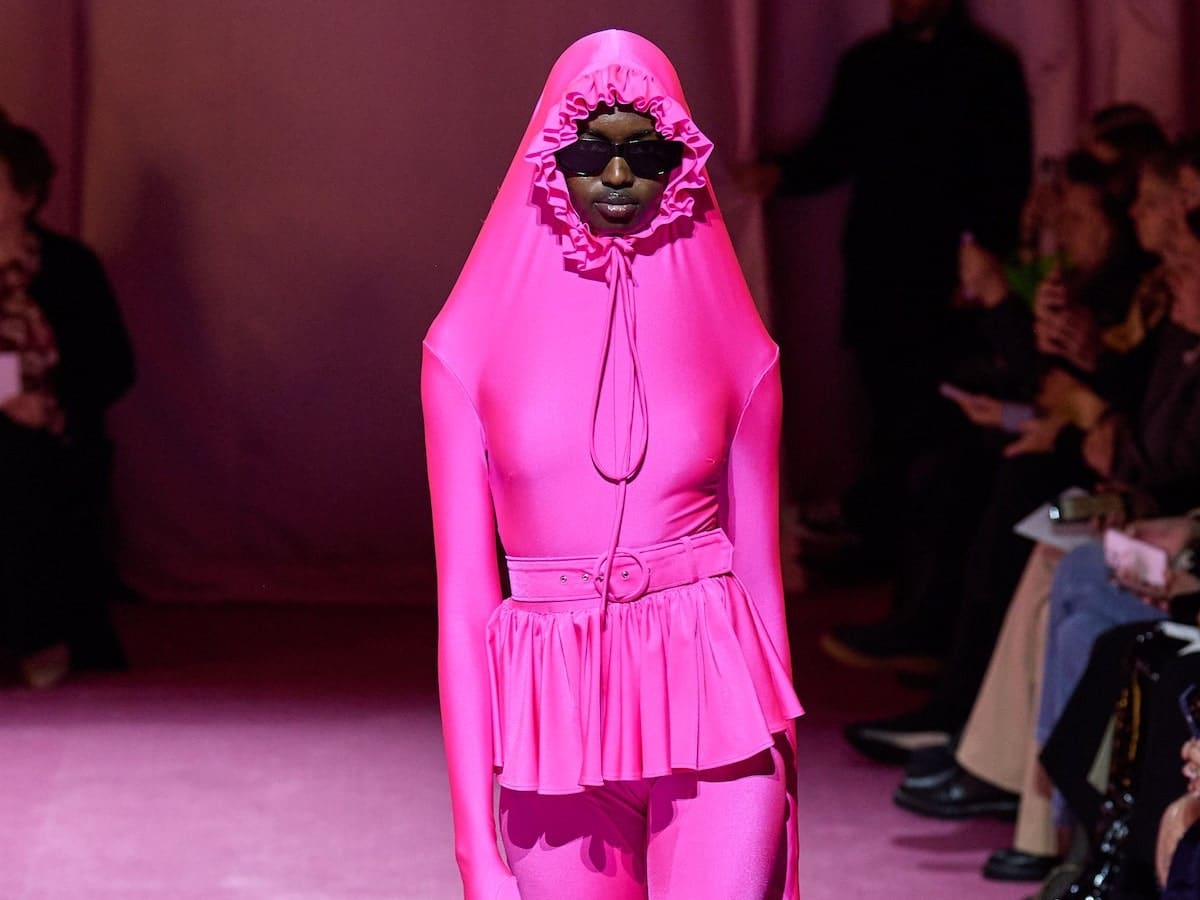 Following Quinn, Raf Simons, an avant-garde designer if ever there was one, presented a pair of cape-like coats, which were attached to a cap. That's when we realised something was up.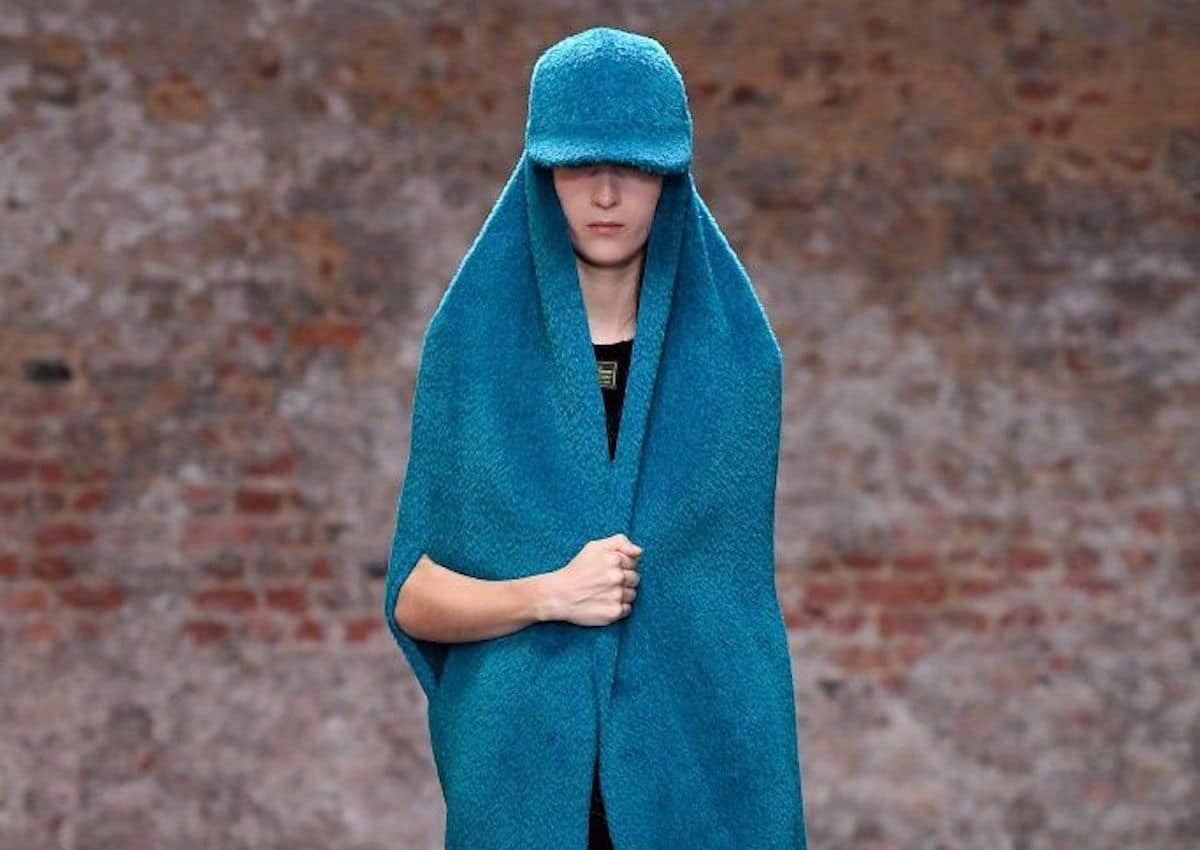 This was during London Fashion Week and, as I'm sure you know, it was followed by Milan and Paris. In the latter, specifically in the Coperni fashion show and in the proposal presented by Arnaud Vaillant and Sébastien Meyer, was where we saw these garments again, in the same way, in the form of knitted bodysuits, fleece or coat. But here the importance given to these pieces was even greater, given that the look that opened the show was a coat-dress of this type. In addition, the designer duo also decided to have the Coperni men follow this trend, presenting a coat and a blue fleece that we instantly fell in love with.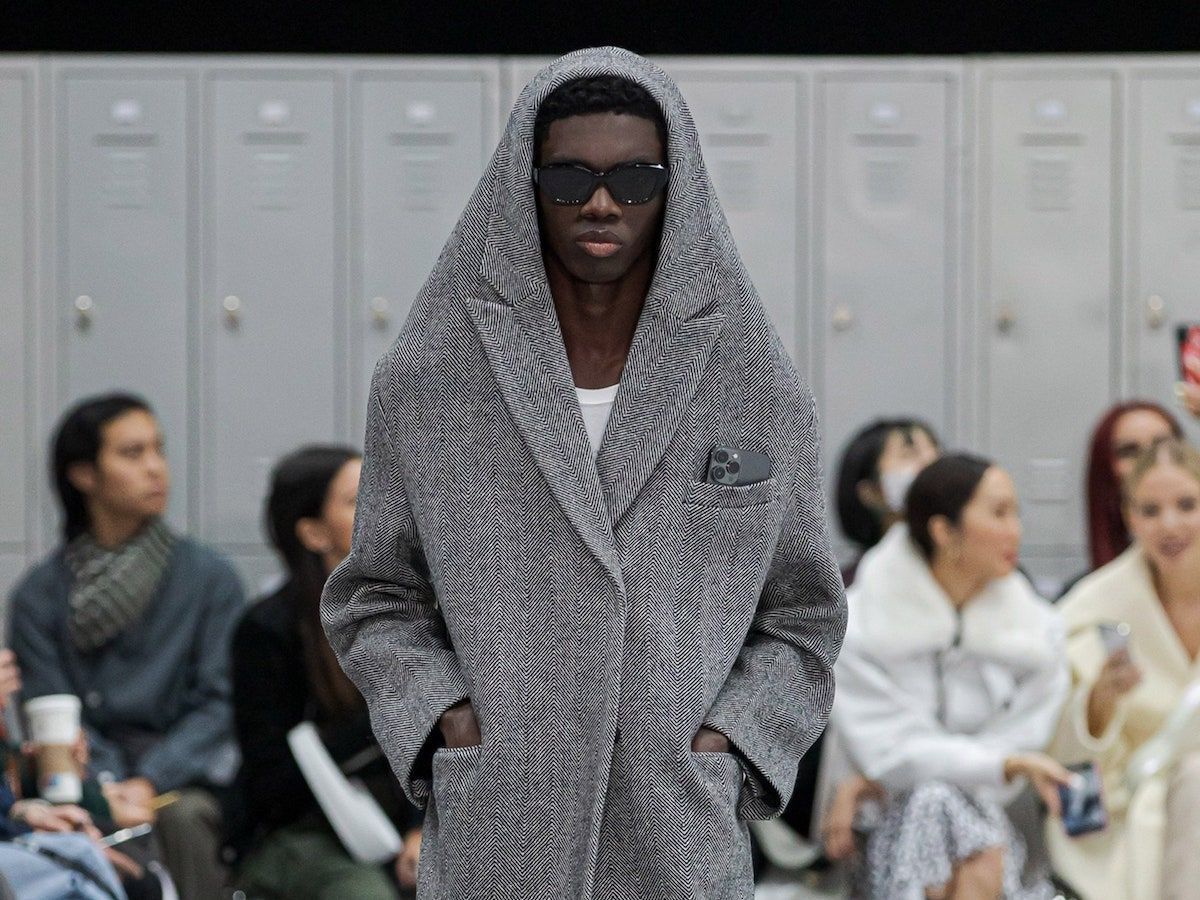 Finally, that same day in the afternoon, Rick Owens, confirmed our theory with a hooded tie dye print dress in shades of green and blue.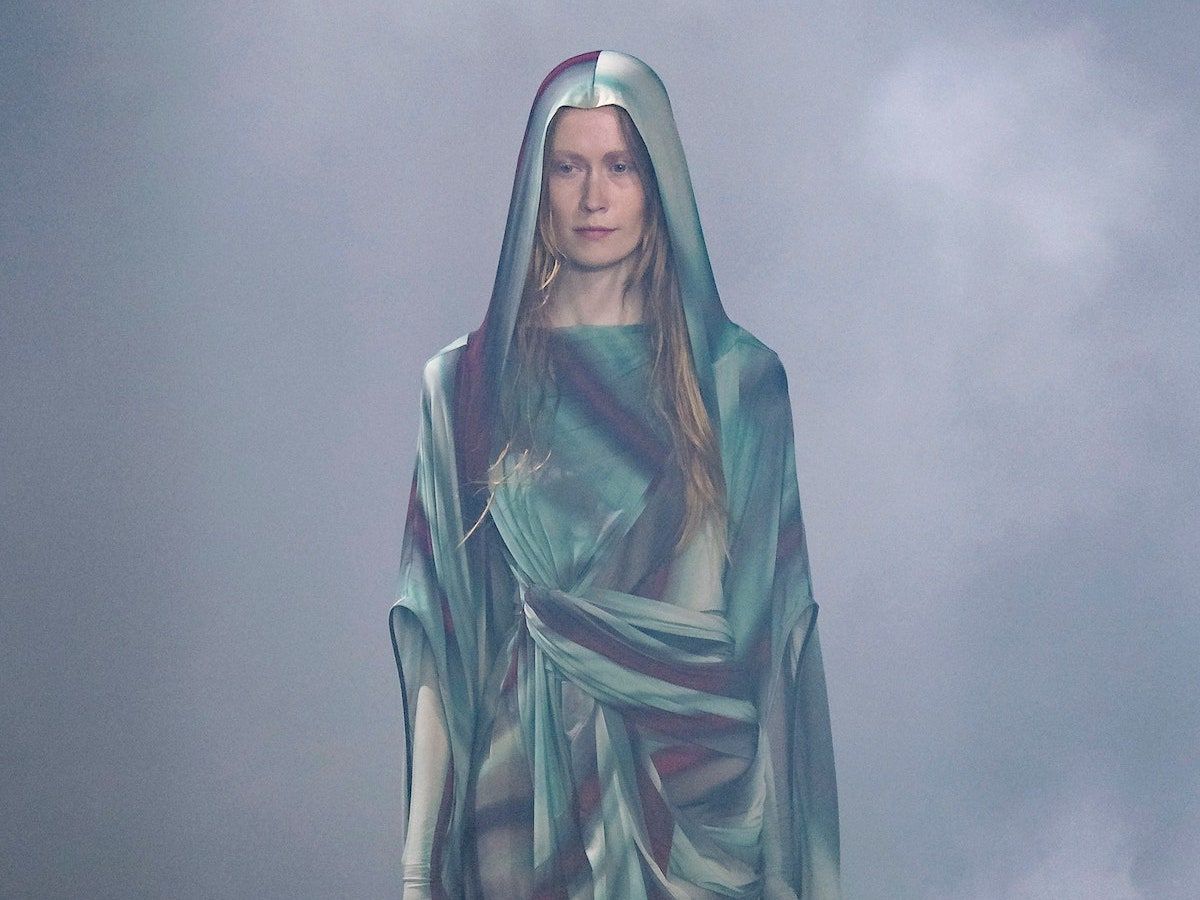 It's a fact and it's official. This type of hooded garments will be the protagonists of the next autumn/winter season. We are aware that at first it's hard to get the hang of them and that they might be a little bit clunky, but you'll end up loving them as much as we do; and they'll also help keep your ears warm.