READ IN: Español
The Spanish DJ and performer is pure femininity and disruption under a divine halo that provides an artistic approach pretty unique in the scene. If you've been a sinner, she'll erase your guilt with her music.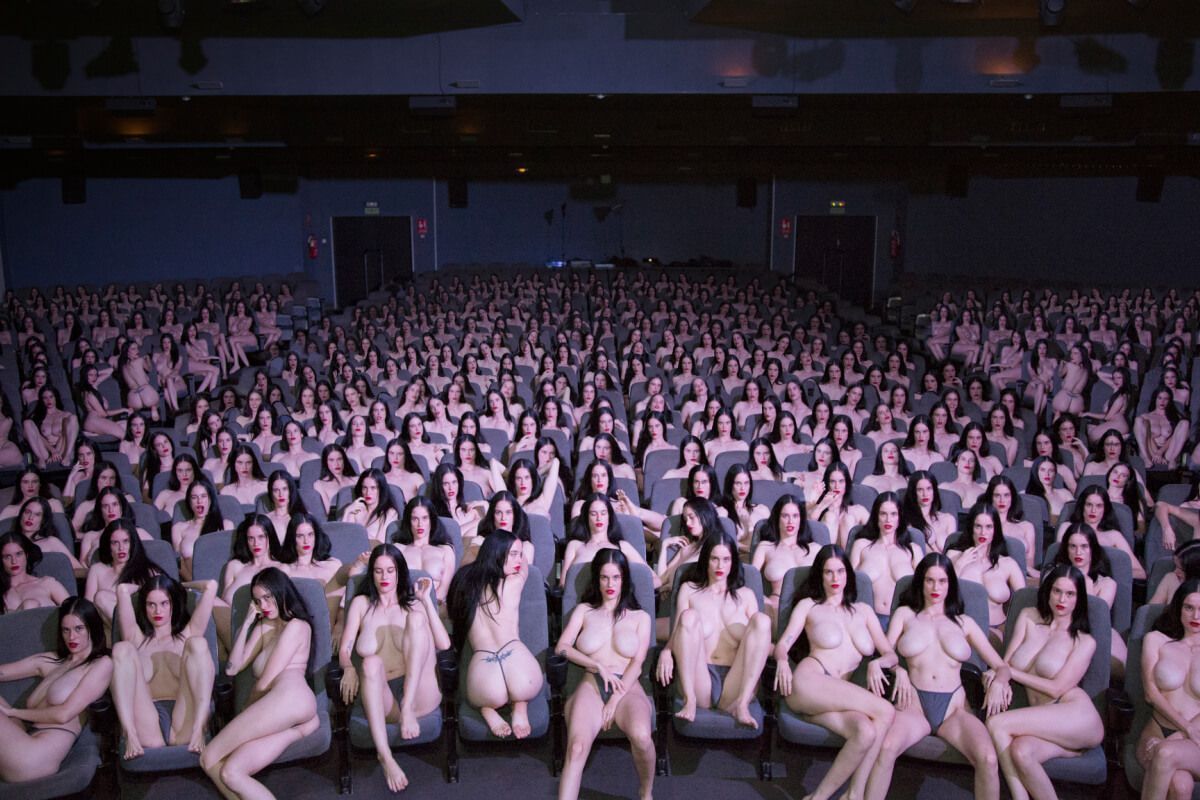 Under her celestial but mindblowing alter ego, María Forqué embodies a new form of divinity in a world where the old ones are dying fast. Her concepts about what music brings to people made her adopt this Virgen María (@imvirgenmaria) persona and spread the beats in clubs like they were churches.
Her last work is called "Virgen Marihuana" and is pure electronic gold. Her subversive universe where she claims absolute freedom for the female body, humanity and a sense of contemporary art trough nudity is the perfect scenario for her music. Her likes for trance, 90s gabber reminiscences, ASMR and the power of reggeaton's sexuality are the perfect combination for a speech that is filled with liberation and self-acceptance.
"Virgen Marihuana" comes with an eclectic video where Forqué appears buried in noodles. Literally. Born in 1990, Virgen María uses this decade's aesthetic references everywhere, like the flames and glitches present in her last audiovisual piece.
Besides her talent, we have something else pretty clear about Virgen María after her last work: She ain't coeliac.