READ IN: Español
WARBURTON returns to the scene to present its first collection known as "Pain and Passion" through a fashion film. The national streetwear brand now submerges its aesthetic background in an ocean of creative and emotional catharsis; the concept that (con)moves between pain and passion its episode of consolidation in fashion.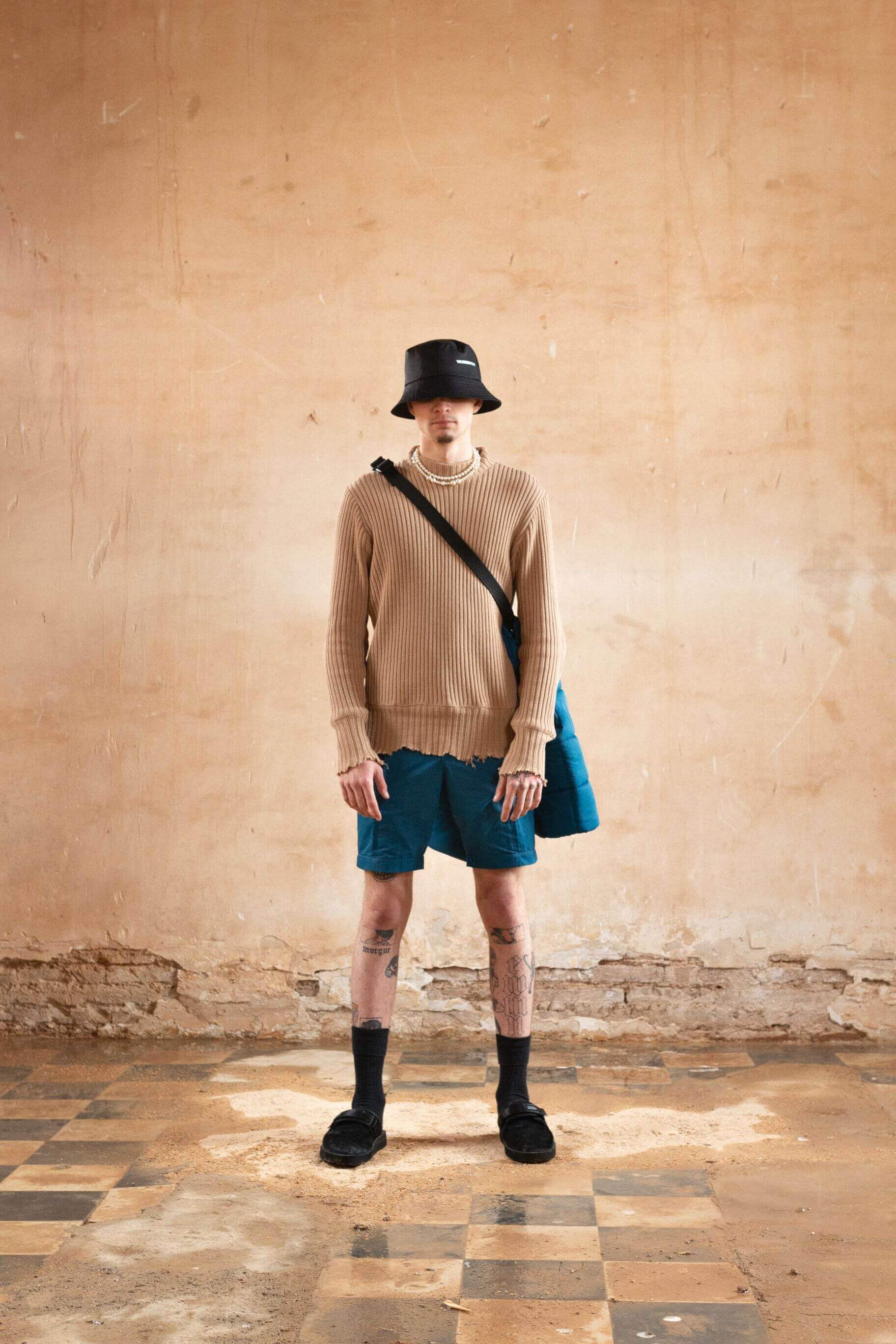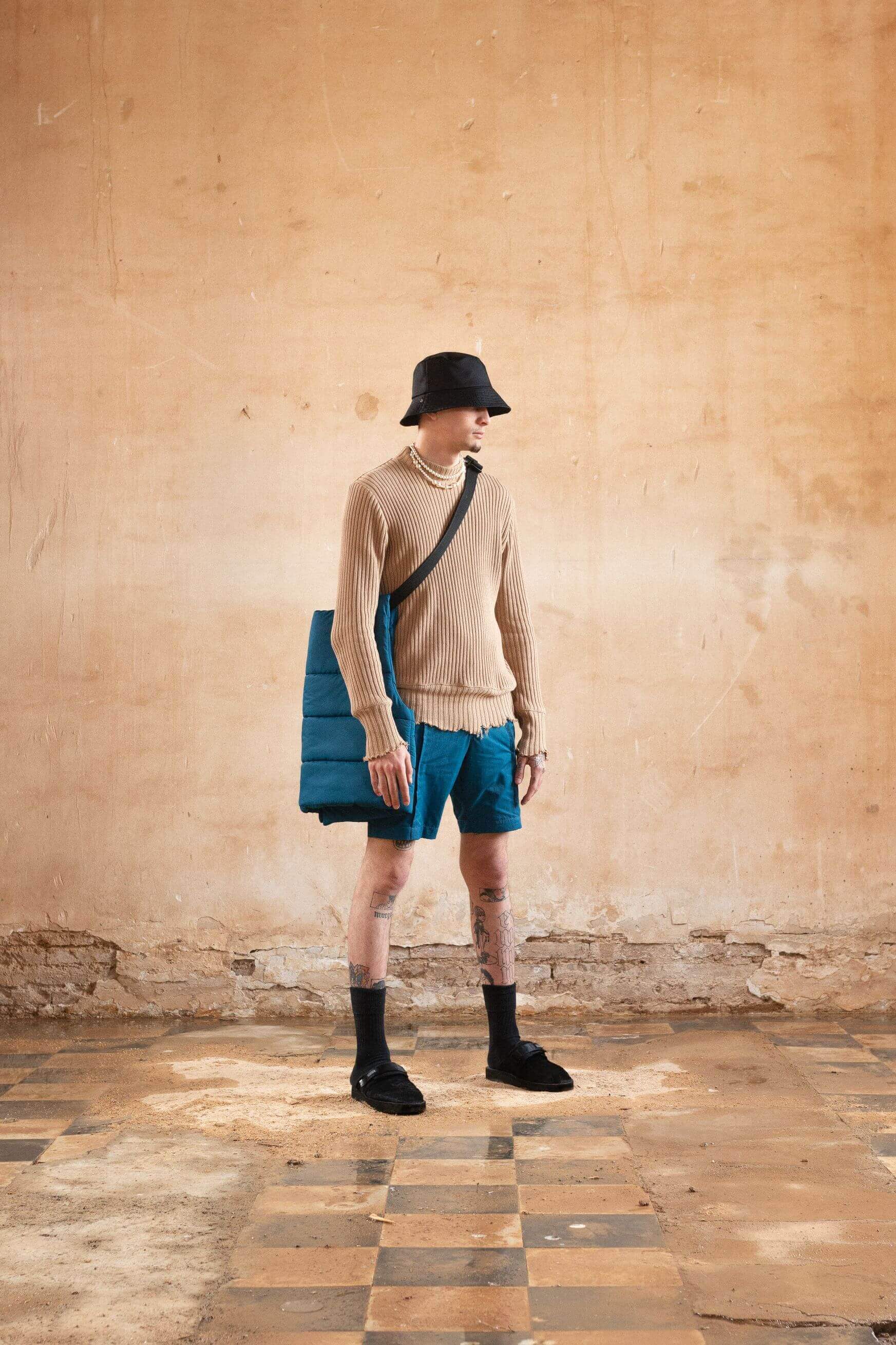 After launching its latest capsule BREATHE, the british-spanish brand that emerged in 2019 has followed an ever-expanding path, attracting artists and outsiders such as Young Thug into its orbit. Now, it wanted to celebrate its fashion identity in a big way with an introspective collection, the result of the intersection between the material and the latent feelings during its journey through the industry.
BETWEEN ART AND FASHION
"This collection is a representation of ourselves. It's our first collection and we wanted to somehow show who we are. We've taken inspiration from interior designers, shapes, and structures… We have tried to keep the mystery that has been representing us and transfer it to some of the garments", say co-creative directors David and Daniel Megias Warburton about the proposal that marks their starting point in the fashion industry.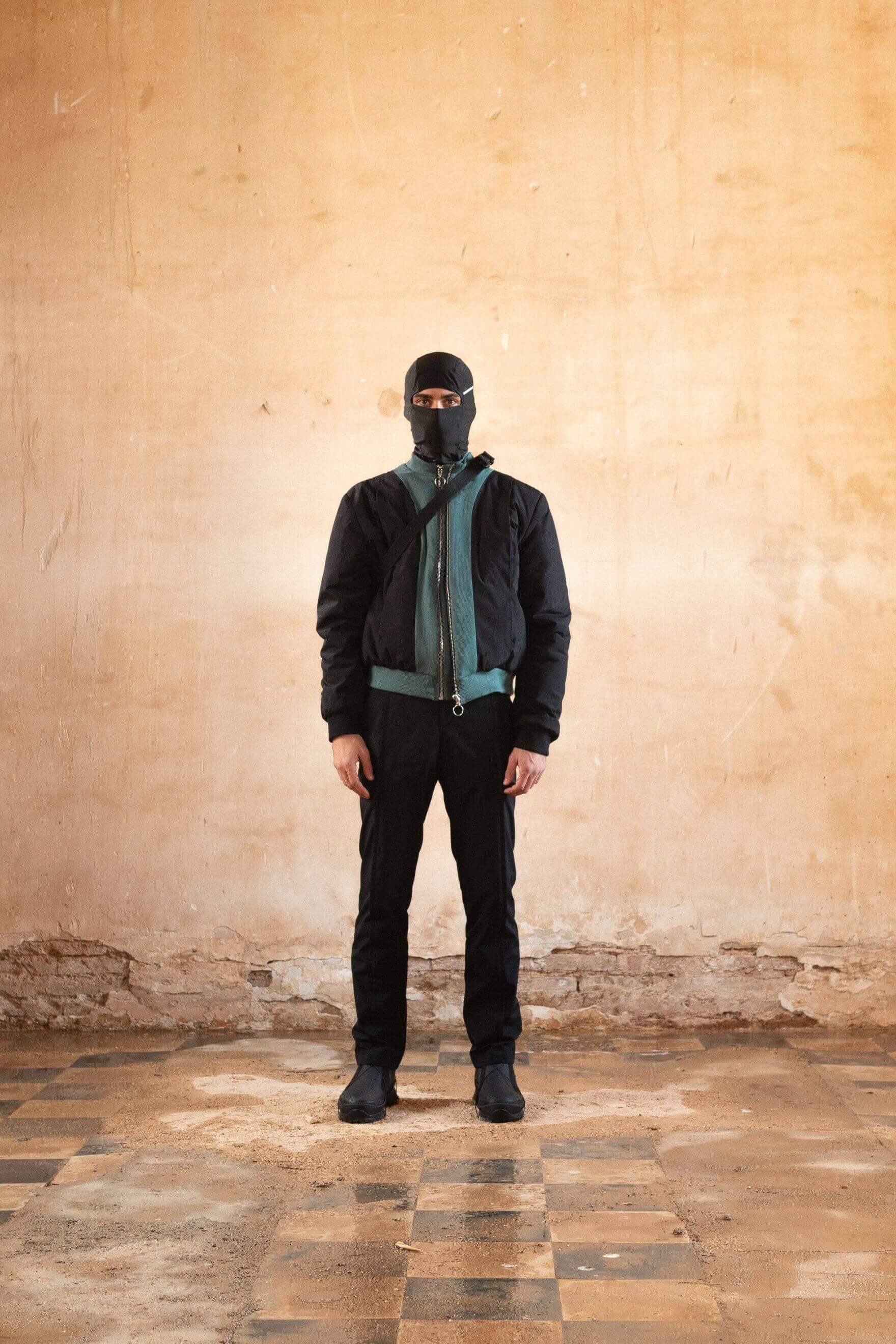 Here, the point of escape focuses on the creation of functional garments for everyday use, which integrates references to British and Spanish culture in the same aesthetic. Technical materials help to weave this utilitarian universe in which nylon predominates. See in pieces like the bomber or the smart trousers that, after being submerged in a chemical finish, repel water.
The Warburton brothers' ready-to-wear collection explores the lines between form and subversion through sartorial and technical pieces. Thus, a series of graphic T-shirts coexist with shorts or bombers made of different quality fabrics.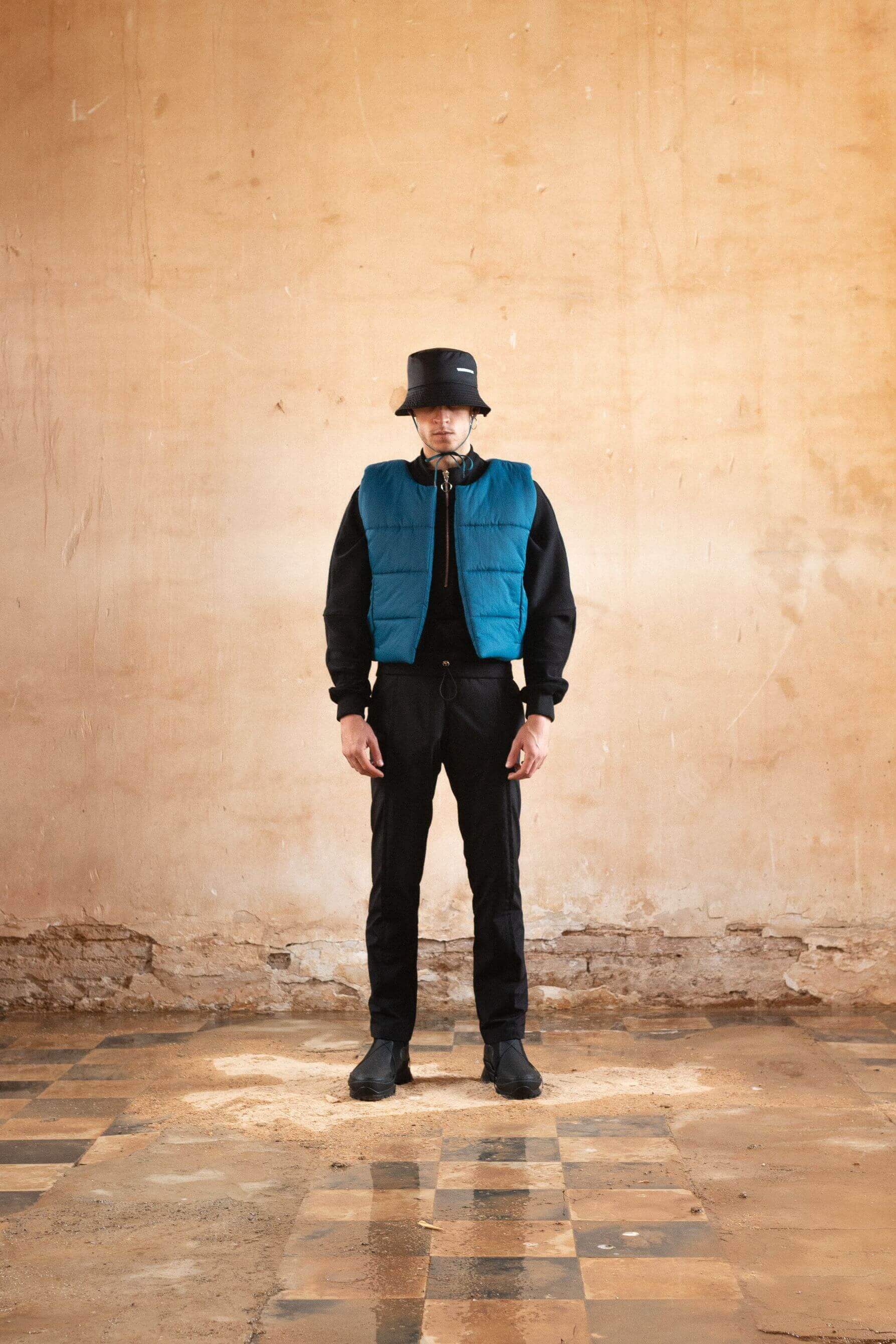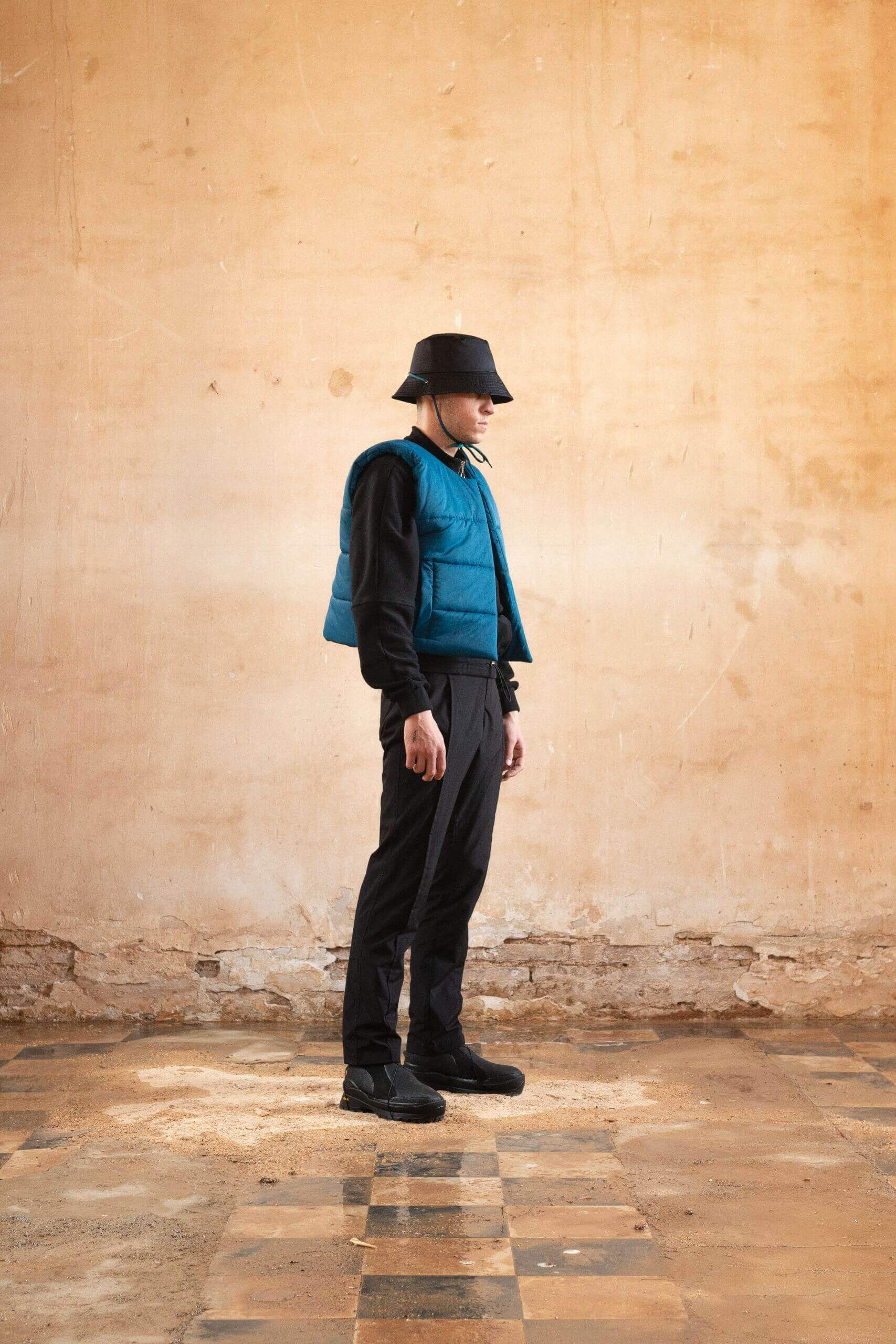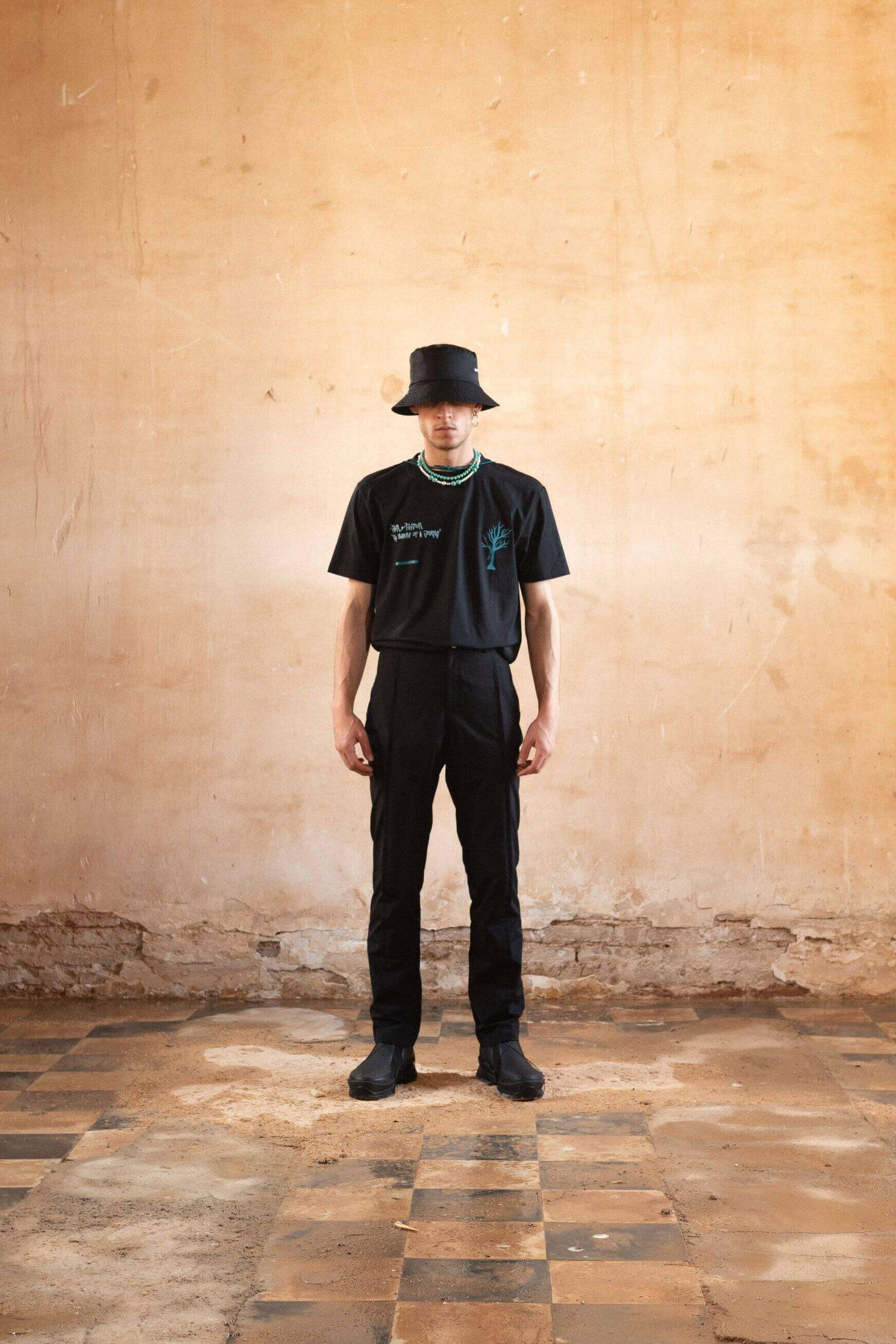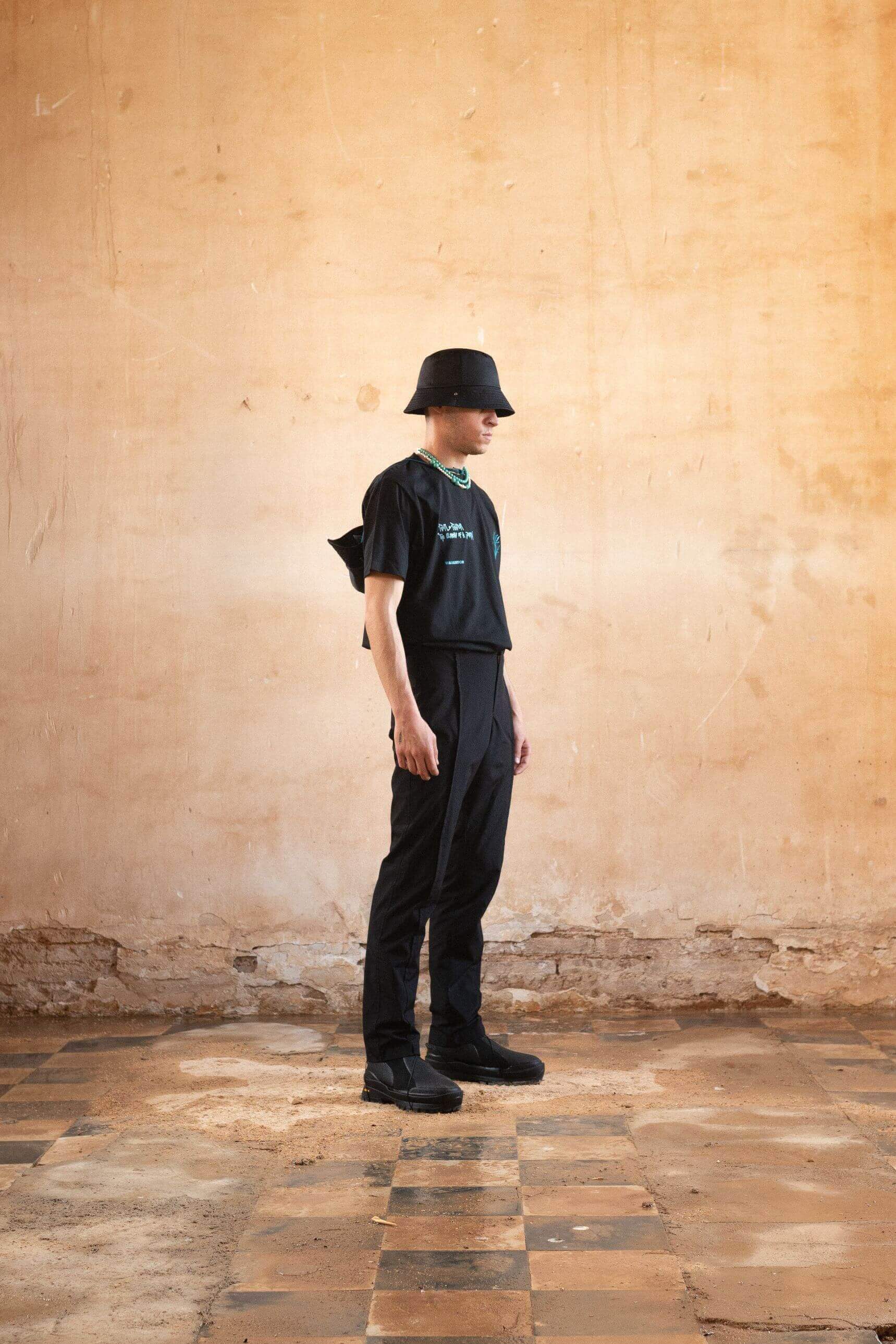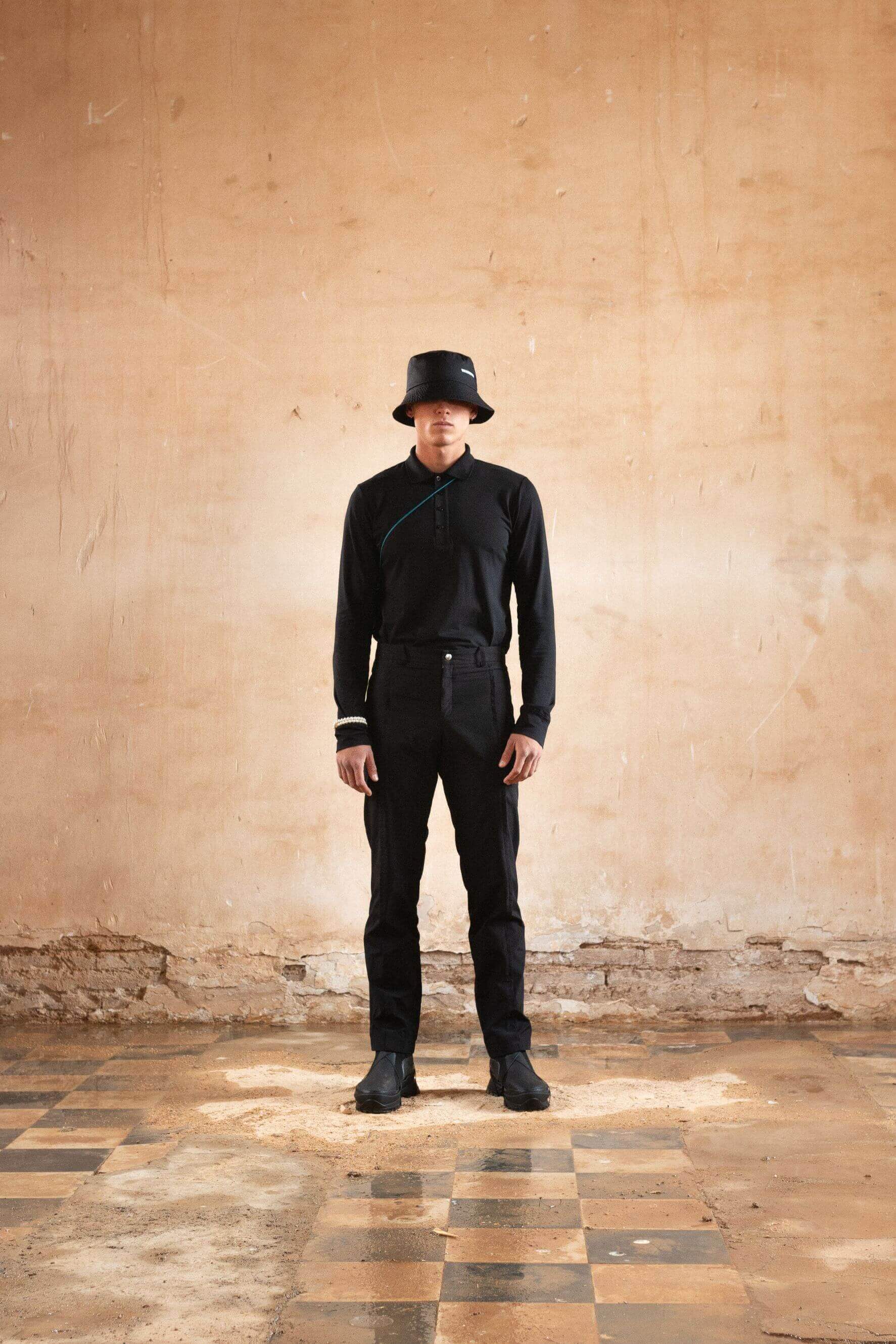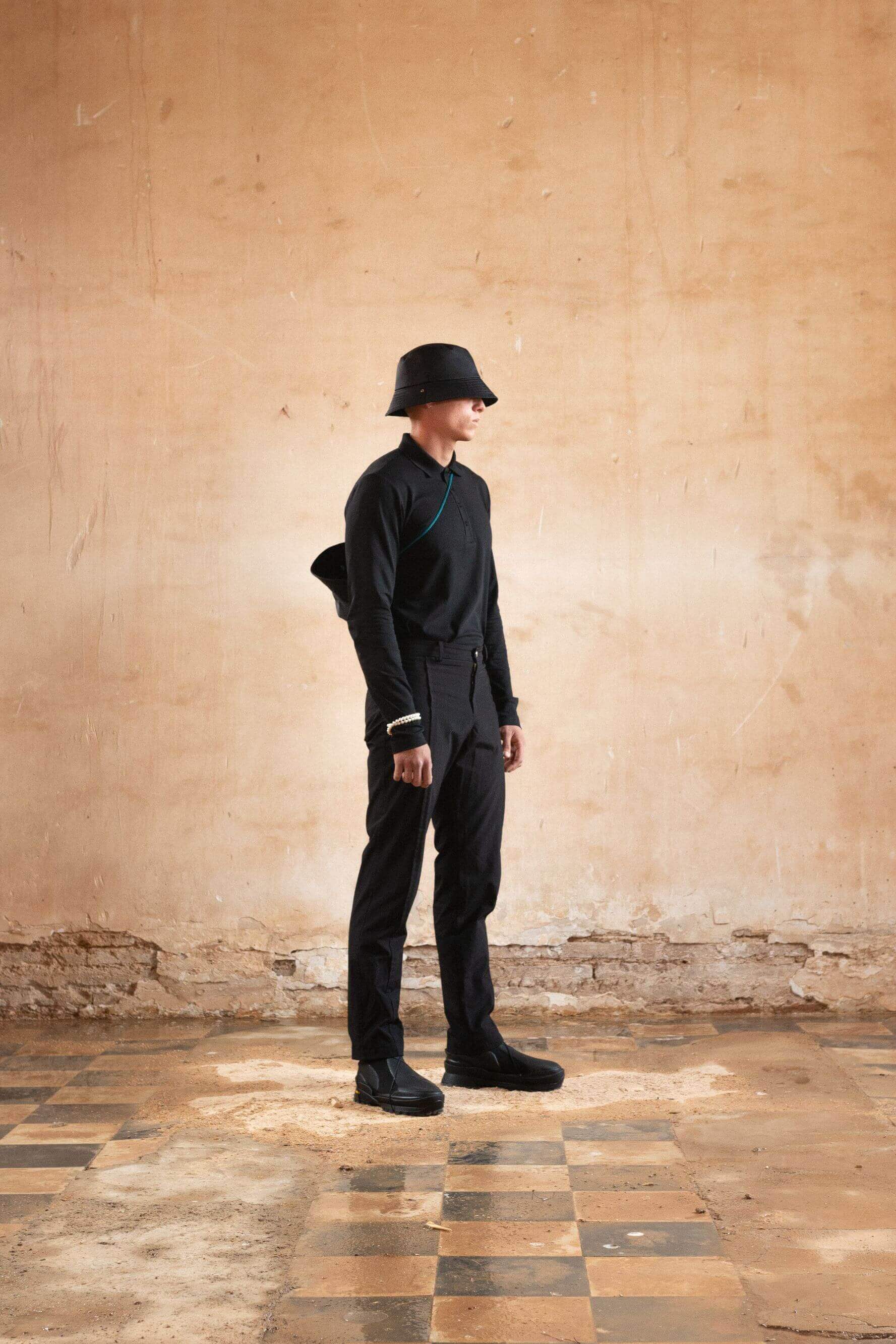 There are also other highlights such as the quilted waistcoat dressed in monochrome like the rest of the collection. The power here moves between essentials and neutral colors through a minimalist series that gives value to the garments and reinvents the concept of normcore.
If we zoom in on the accessories, we can see how Warburton has reimagined its classic pearl necklaces and has introduced bracelets that follow the same design. The bucket hat with an adjustable strap, respecting that functional line, or the baklava with which to wear the urban ninja look, complete the WB proposal.
INSIDE THE FASHION FILM
In this film directed by Joaquin Luna, this dramatic and mysterious halo filters —in synchrony— as a sign of identity, and illustrates, through visual signs between light and darkness, Warburton's journey to the present day.
The pieces or works of the new collection are exhibited as in a kind of museum of abandoned classical art, in a context of suffocation, uncertainty, or disillusionment. But also amidst the eternal passion that has stimulated the creatives all this time. Their fashion story has only just begun.
PAIN AND PASSION is now available for pre-order on their website, with an official release on 30 April.