READ IN: Español
We talk to La Mala on the occasion of her performance at the Boiler Room x Ballantine's True Music this Saturday 13 February at 6pm from Barcelona. After releasing her latest album MALA a year ago, the Spanish rap legend returns to the stage in streaming where she will perform live an unreleased track.
The Latin Grammy-winning rapper tells us about her plans for 2021, the reception of her latest album MALA and the songs she can't stop listening to. She has also revealed that she has a hit ready to be released with Duki and Kabasaki. Will this be the single she will present on Saturday? Don't hesitate to follow the performance here. 
Higxtar (H) – An artist always has to evolve their sound and you are an expert at it. What other genre would you like to experiment with in the future?
Mala (M) – I'm working with Kabasaki (@kabasakiprod), a sherry producer, and everything that makes me vibrate I use to improvise, it's a game. I'm inspired by discovering myself in contrasts. I love contrasts.
(H) – How would you define your current musical project in two words?
(M) – Love and hate.
(H) – You've been in the music world for 20 years, what would you say to La Mala who started out alone in this industry?
(M) – I wouldn't tell her anything, I would hug her and whisper good luck! Or give me a kiss on the nose too, who knows.
(H) – You released your most recent album MALA in 2020, how has it been received after a year?
(M) – There are some great songs, I hope people discover it. For me it has been the starting signal for a new stage as an artist and a human being.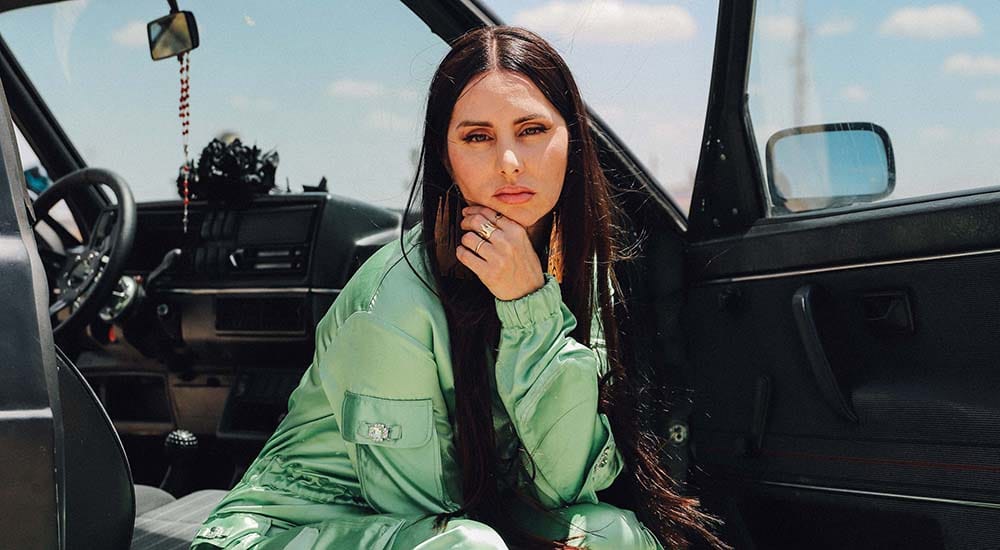 (H) – We have seen that you have some concerts scheduled this year like the one at the Boiler Room this Saturday. Where can we see you in 2021?
(M) – In some places where we will mix tracks from all the albums. Both with Lujo Ibérico and with my show with dj and also with the malas. 
(H) – How are you handling this new streaming format of the shows?
(M) – I really enjoy dancing with the girls and we give it our all, it's a crazy experience I think we're going to die that night!
(H) – Not being able to have direct contact with your fans because of the new normal, social media plays a key role, is it relevant for you to be active on social media?
(M) – I love being in contact with my fans, I learn a lot and I get a lot of love…. I laugh and enjoy networking a lot.
(H) – Through them, we have seen how important meditation is for you, what does it bring to your daily life?
(M) – It has helped me with anxiety a lot. I totally recommend it. 
(H) – Apart from music, what other artistic disciplines are you passionate about?
(M) – I like to do abstract art. Photography, video, editing, mixing things…
(H) – What are the songs that you can't stop listening to recently?
(M) – I really like Afrobeat, Morad (@el_moraddd), traditional Algerian music…
(H) – A collabo of yours with Duki and Kabasaki has been leaked. What can you tell us about it?
(M) – Well it's a fucking hit and we're going to have a great time dancing to it and feeling it Duki (@dukissj) is very nice and we're very happy.
(H) – Your plans for 2021.
(M) – Series, Book, Album, Twitch Channel, Shows, Clothes…. Lots of moves!!!!
(H) – Everyone has a path in life, what do you think is your purpose?
(M) – We are all here to inspire each other, to give love and to be better people.