READ IN: Español
Weekday continues to sow sustainability in its designs for times of climate crisis. The brand is moving towards the future with a new concept that drinks from mother earth, but at the same time uses technology to walk in the same direction: to achieve a zero impact on the planet. Weekday presents "Plant Based Limited Edition", a denim collection made with hemp that has already distorted the textile sector.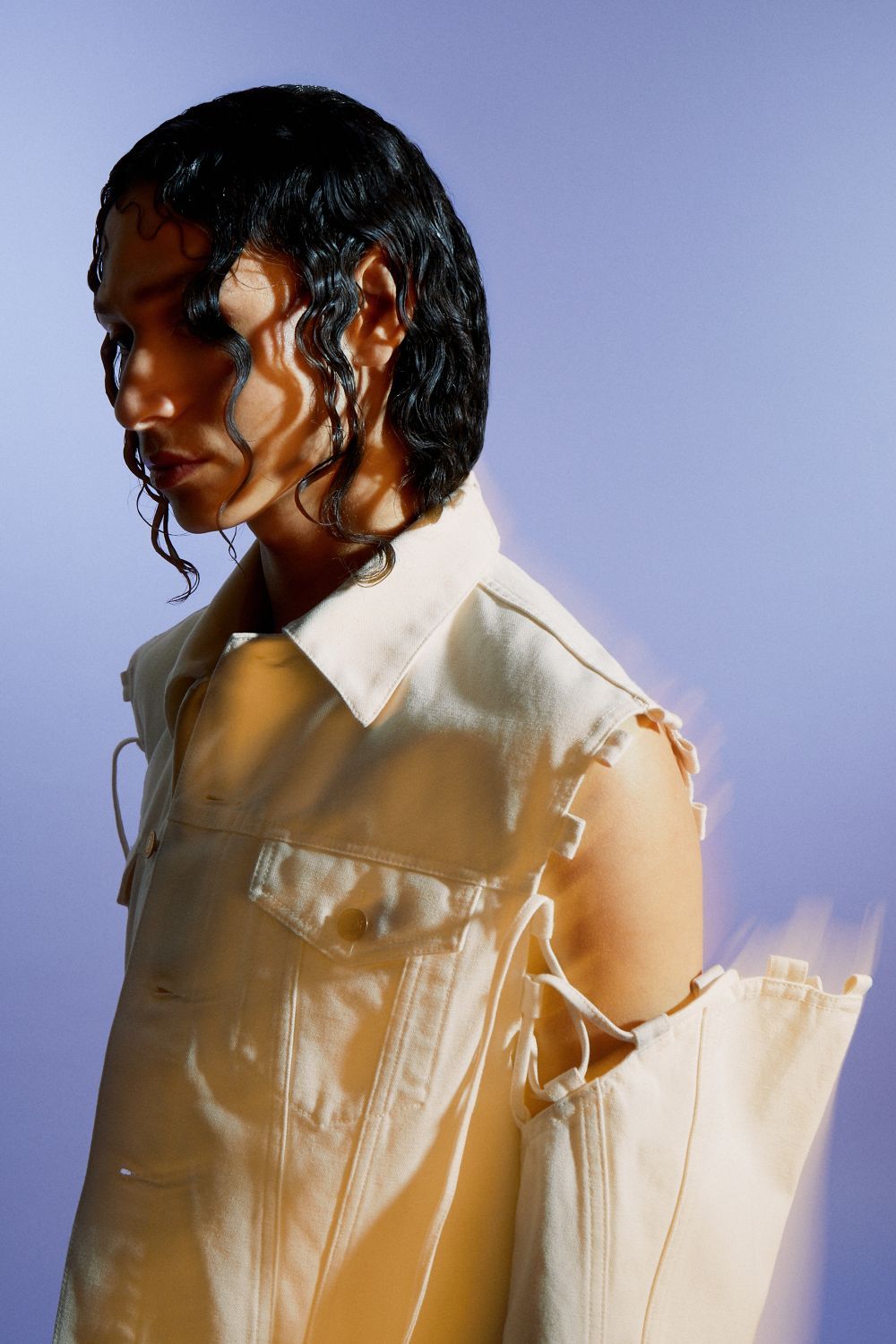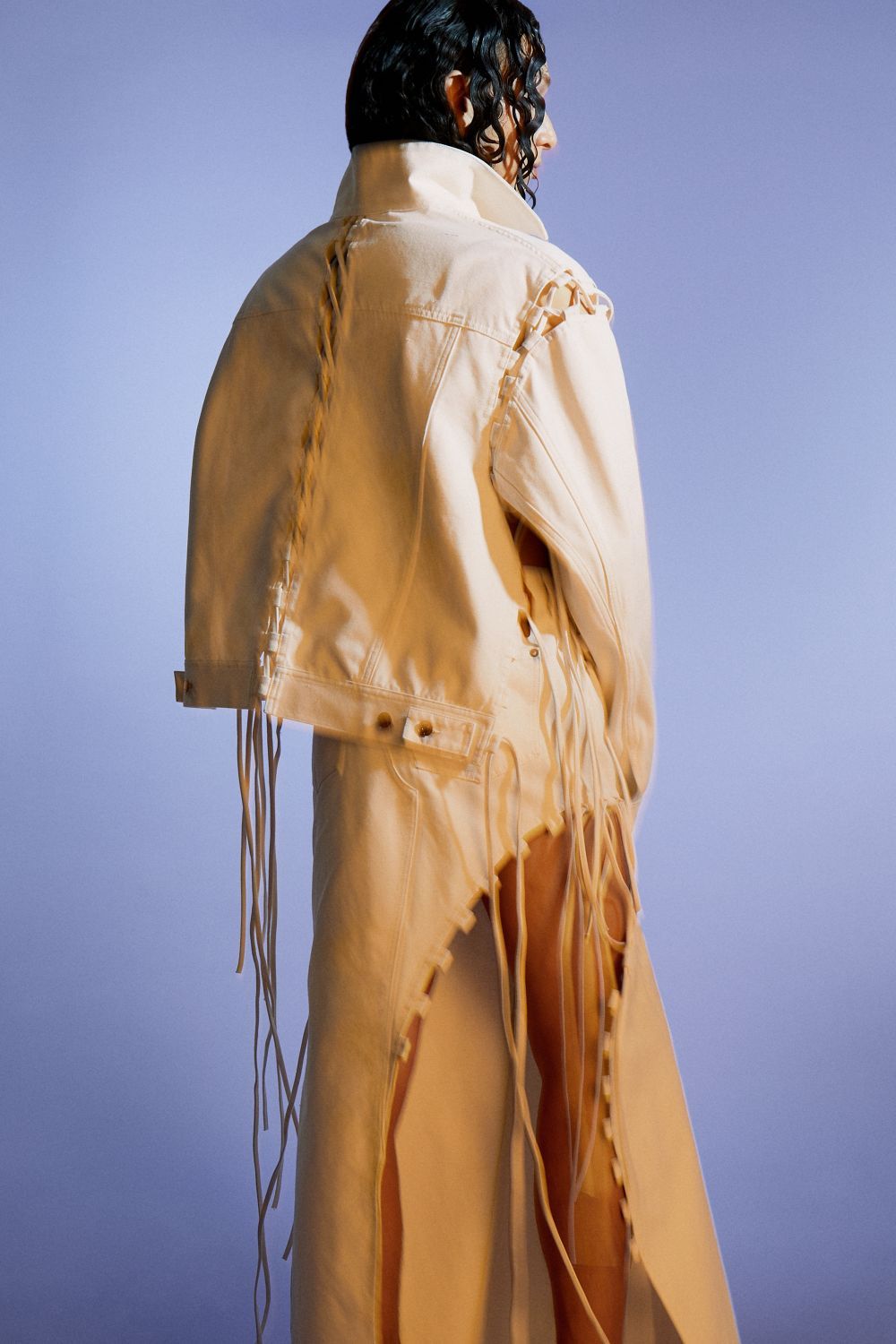 Those poignant figures that dictate consumption of 10,000 liters of water for each pair of jeans are now diluted thanks to the futuristic reinvention of the most up-to-date brand of the H&M group. Weekday has partnered with a tech startup that transforms food crop waste into entirely new fibers.
In this sense, Agraloop produces these fibers from oilseed hemp production waste, while providing social and environmental benefits. The result of such experimentation with natural resources becomes a blend of hemp fiber and organic cotton. This eco-fusion is already weaving the collections of the fashion house that represents youth culture.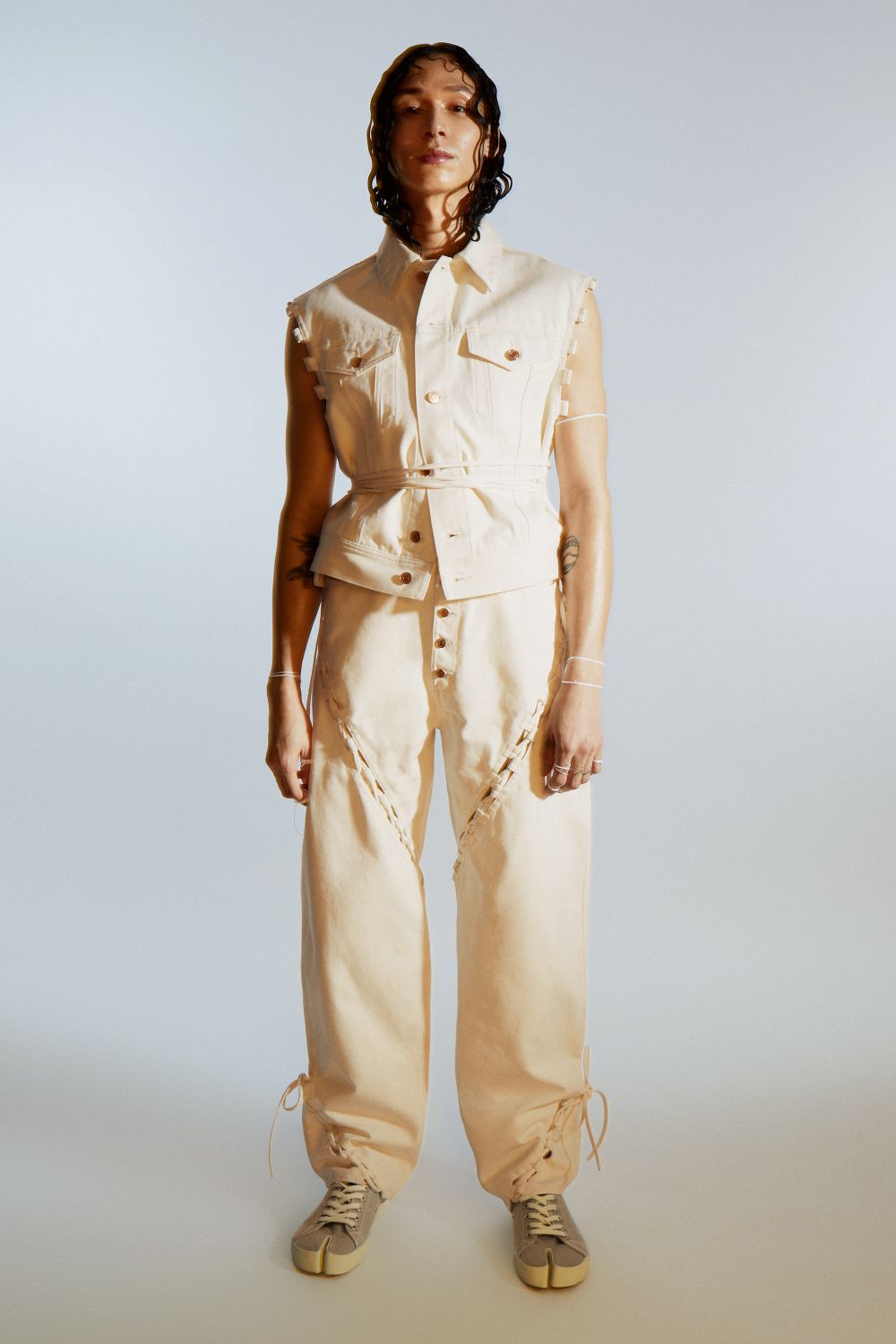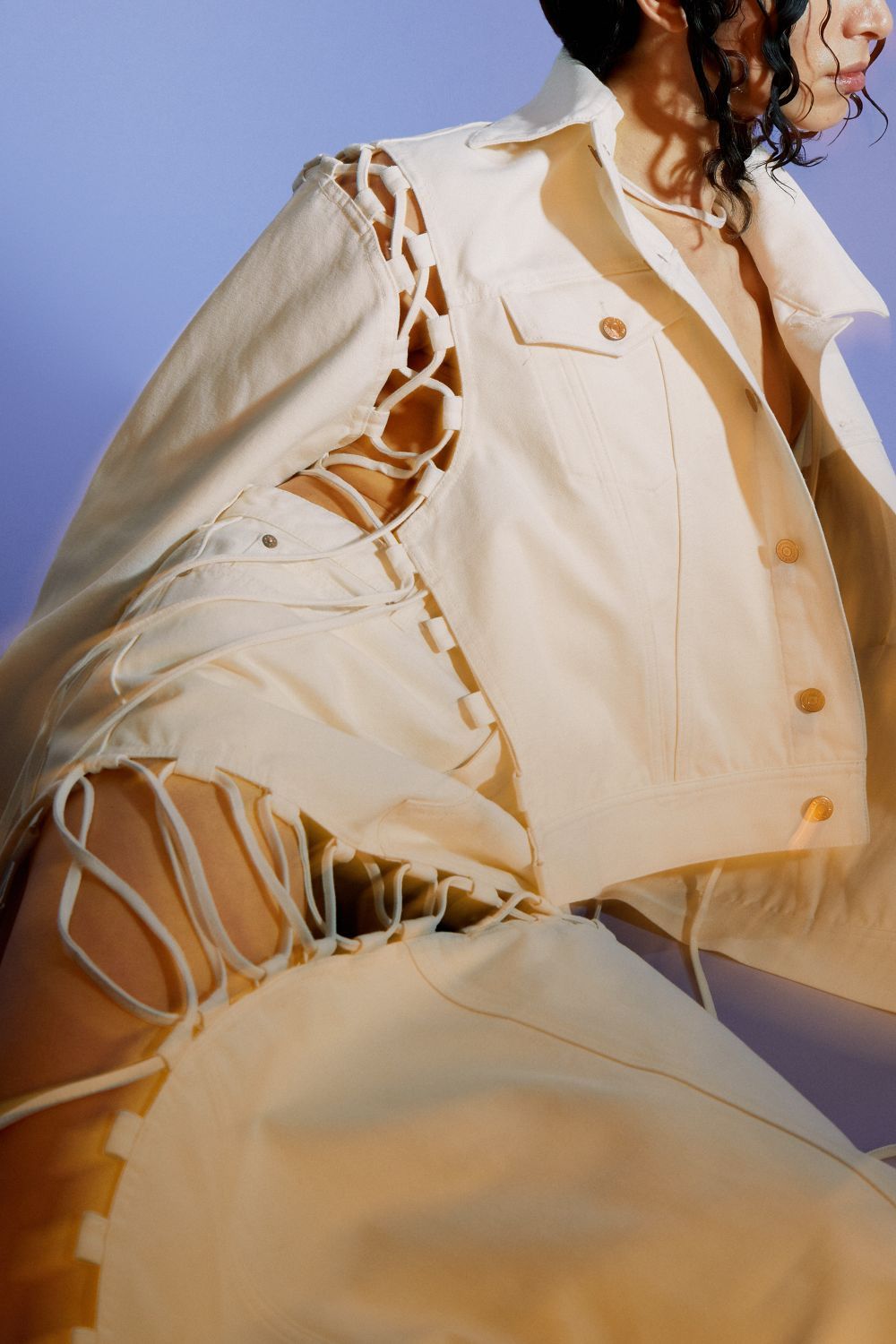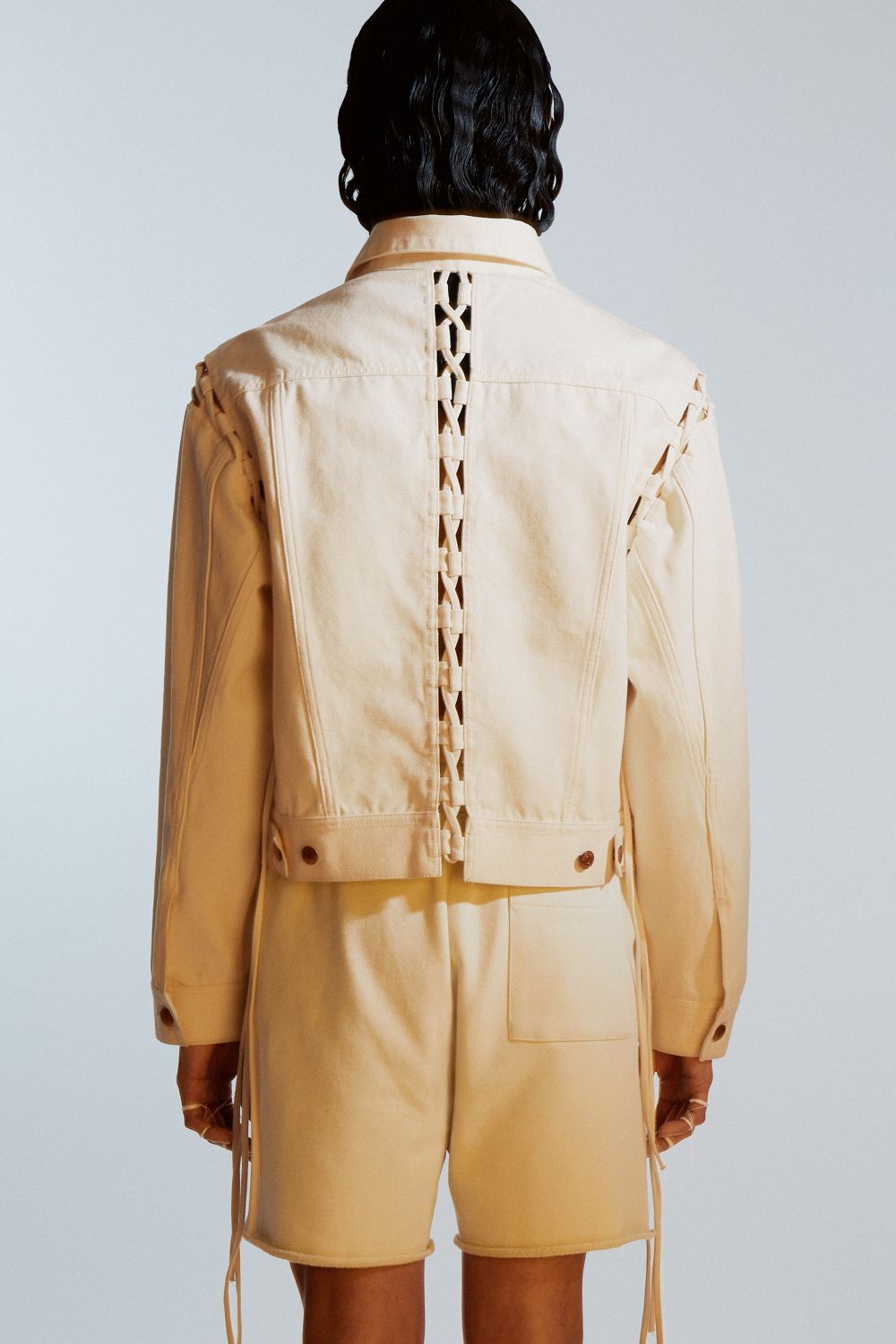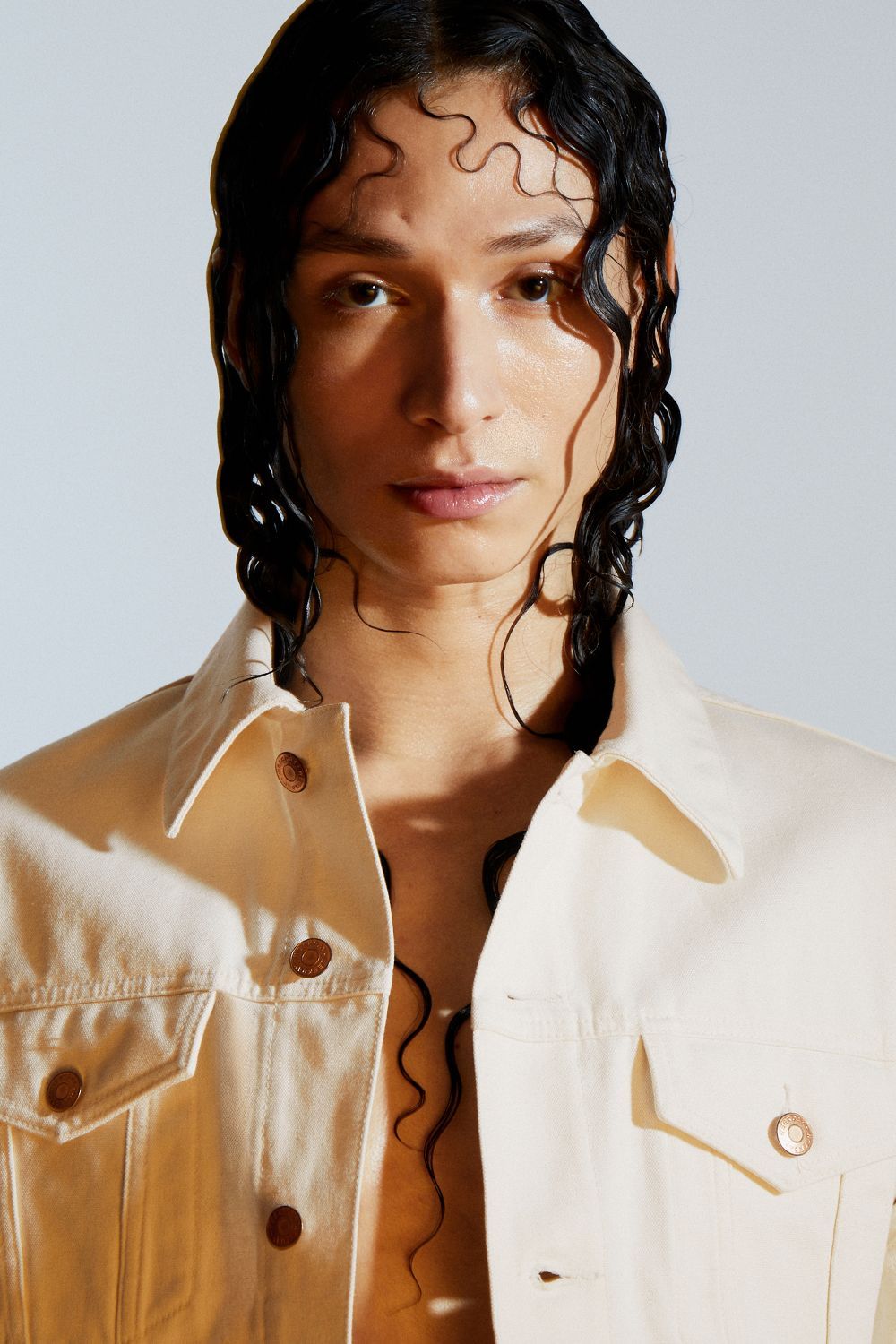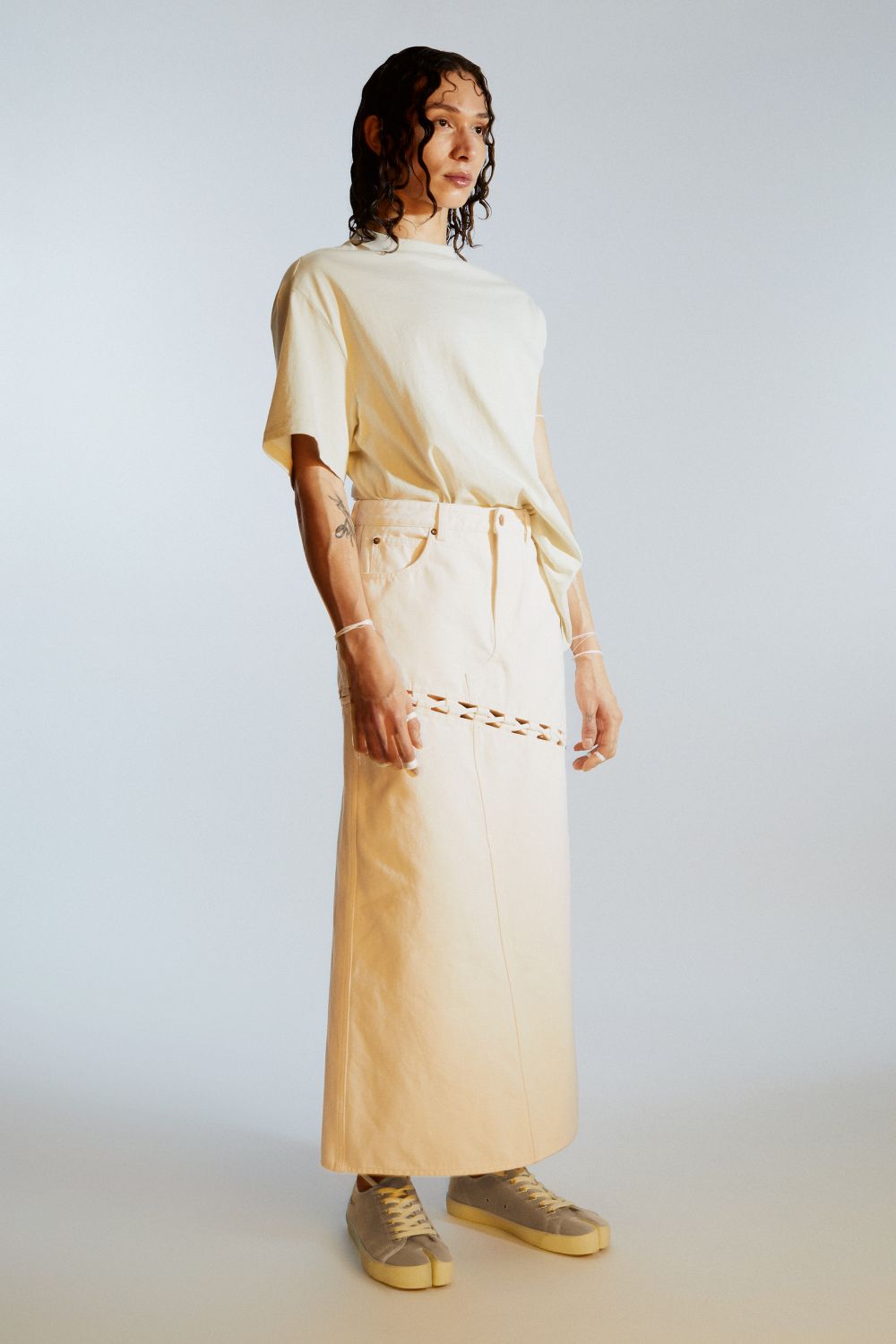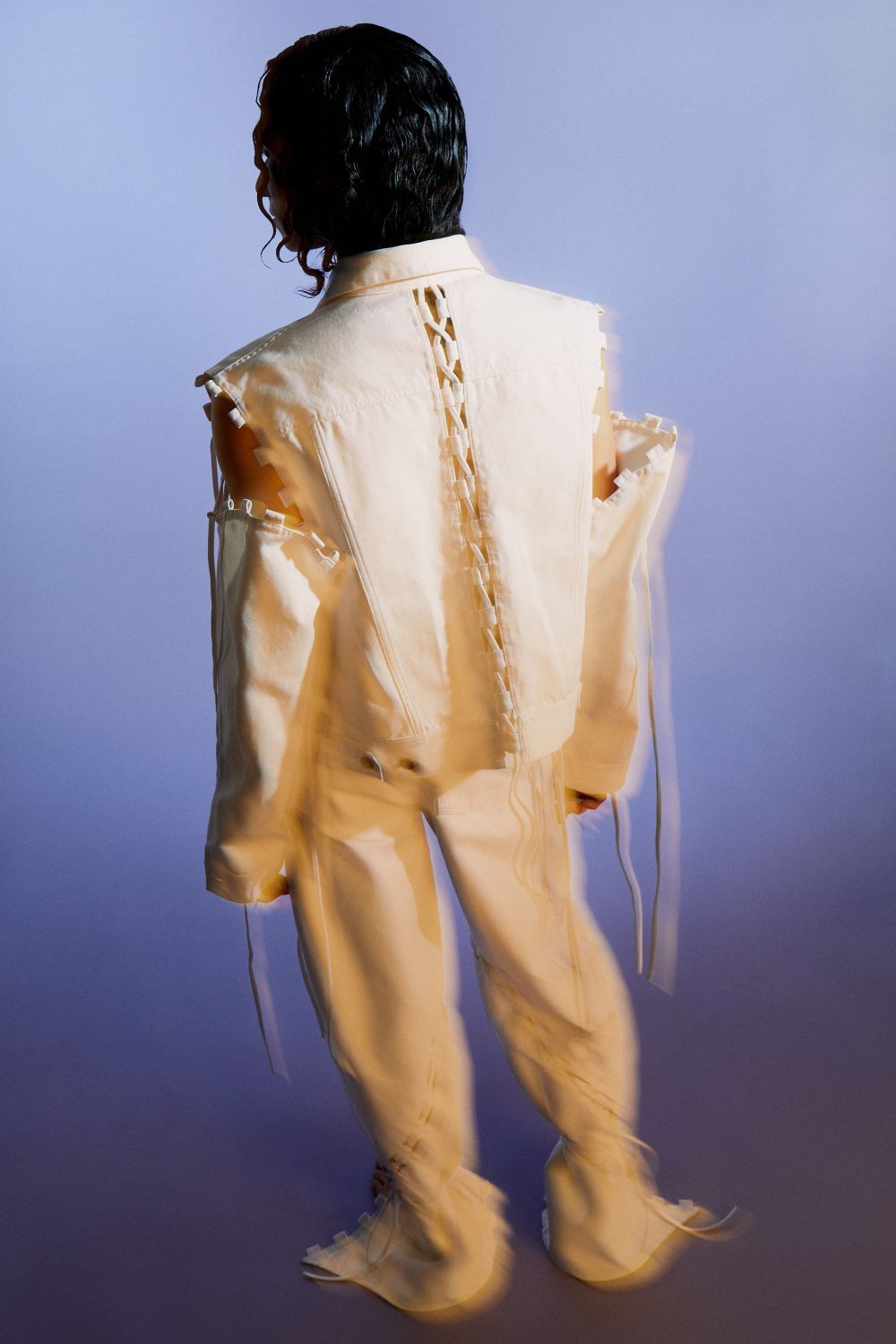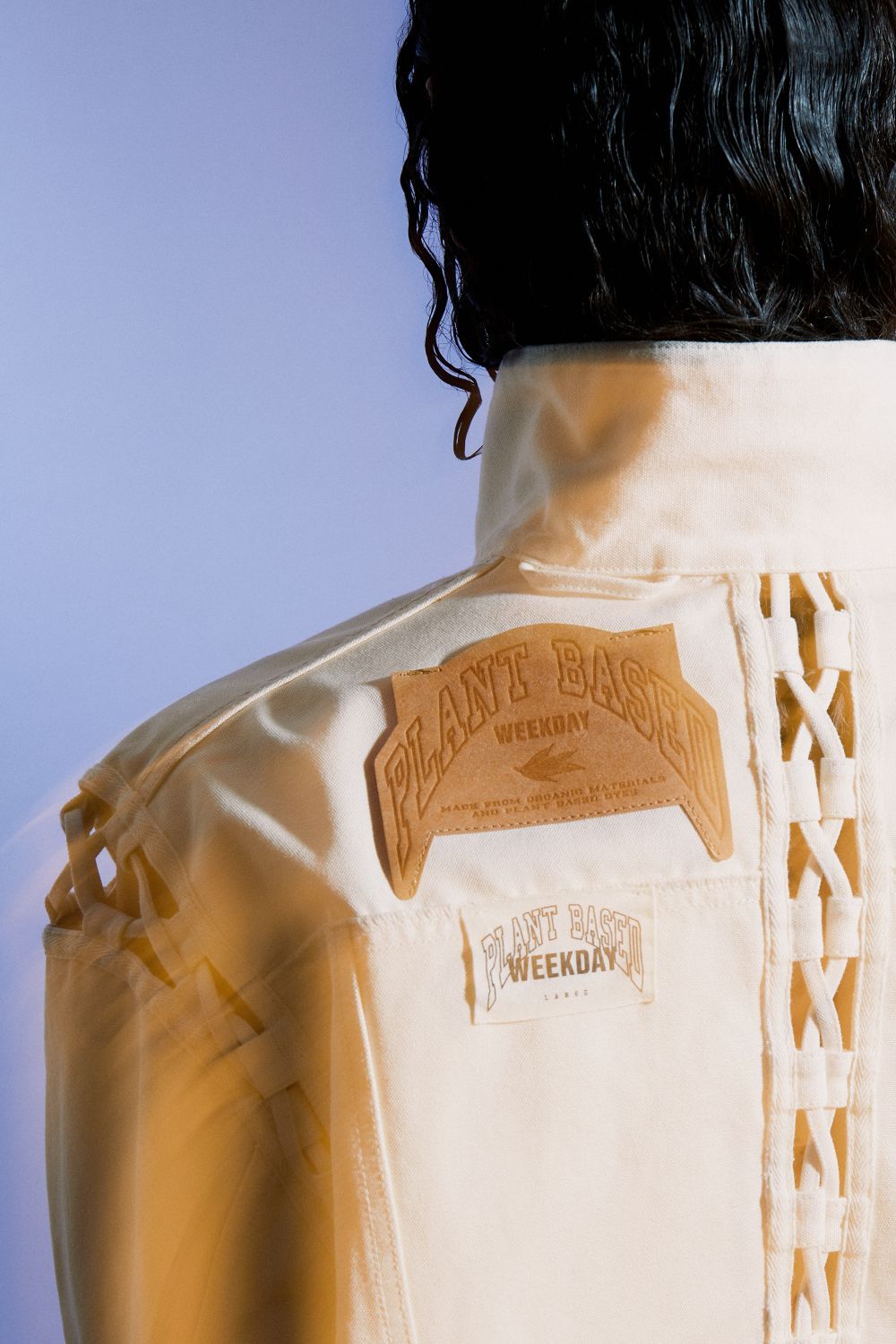 "Hemp as a textile can make you think of green and garments that are available in health food stores. We like that association and decided to maximize it in some stand-alone pieces. The cotton and hemp blend has a rough structure and we let it speak for itself, with sculptural silhouettes combined with laces that allow for versatility," expresses Alice Shulman, the designer responsible for womenswear.
PLANT BASED LIMITED EDITION
Inspired by "the modern tree-hugger", the design team imagines a conscious, holistically-minded individual with a thoughtful aesthetic to develop this exclusive unisex capsule. Among its standout pieces, we find sculptural, exaggerated silhouettes with lace details and interlocking lace-up openings. Specifically: the Mabel jacket with detachable sleeves, as well as the Plant Based jeans and Woody skirt, both equally multifunctional. The plant-based dye, in order not to deviate in concept, dresses the entire collection in an off-white tone.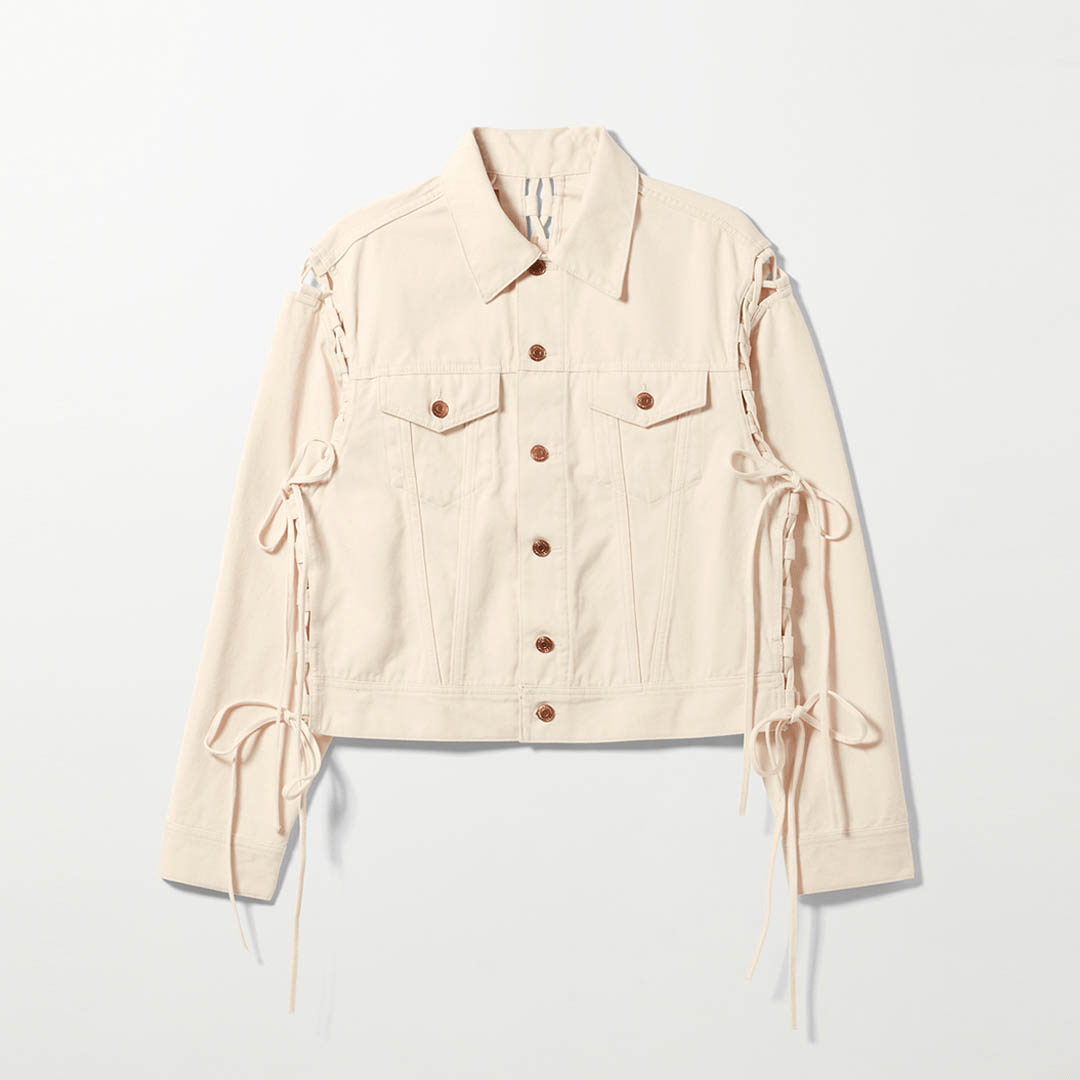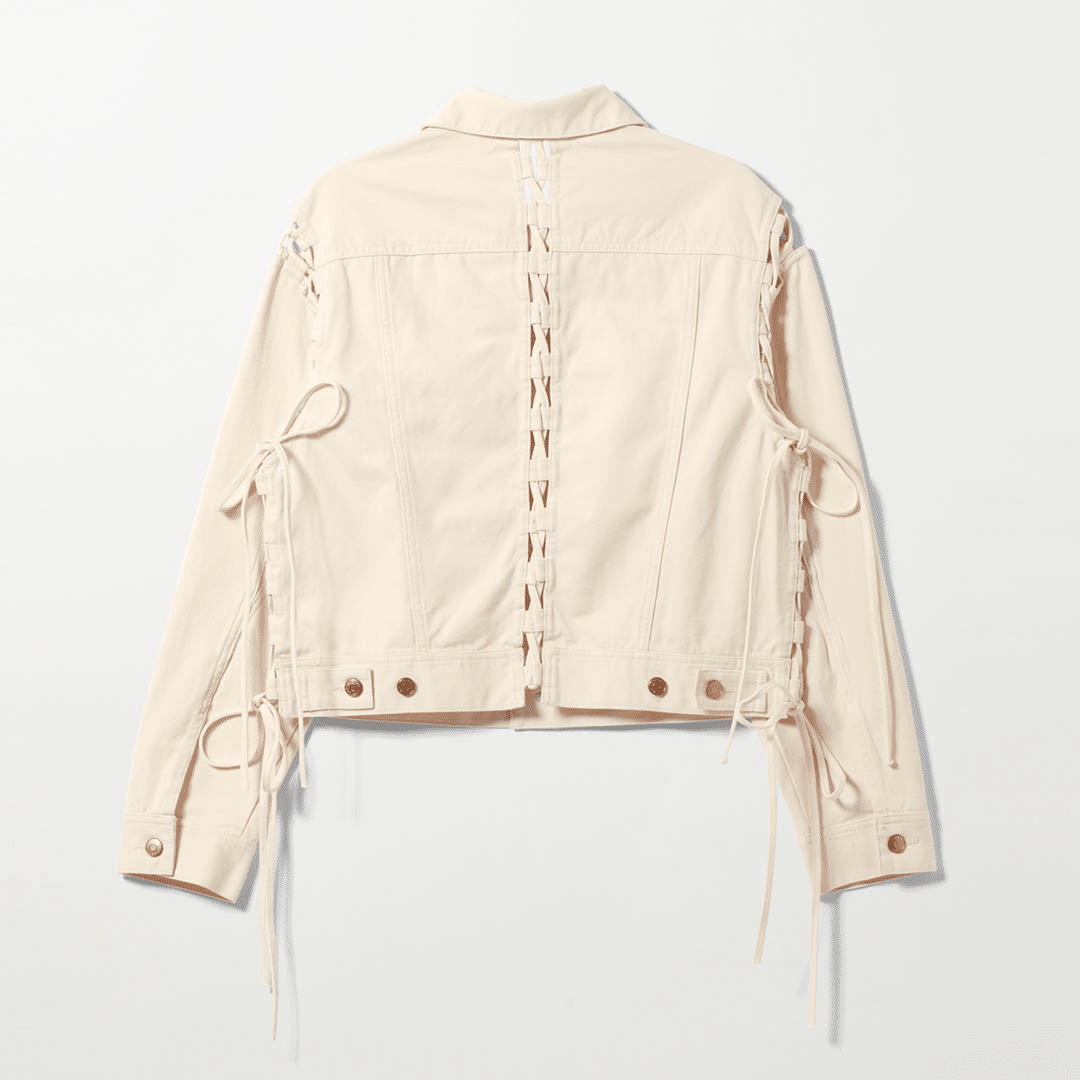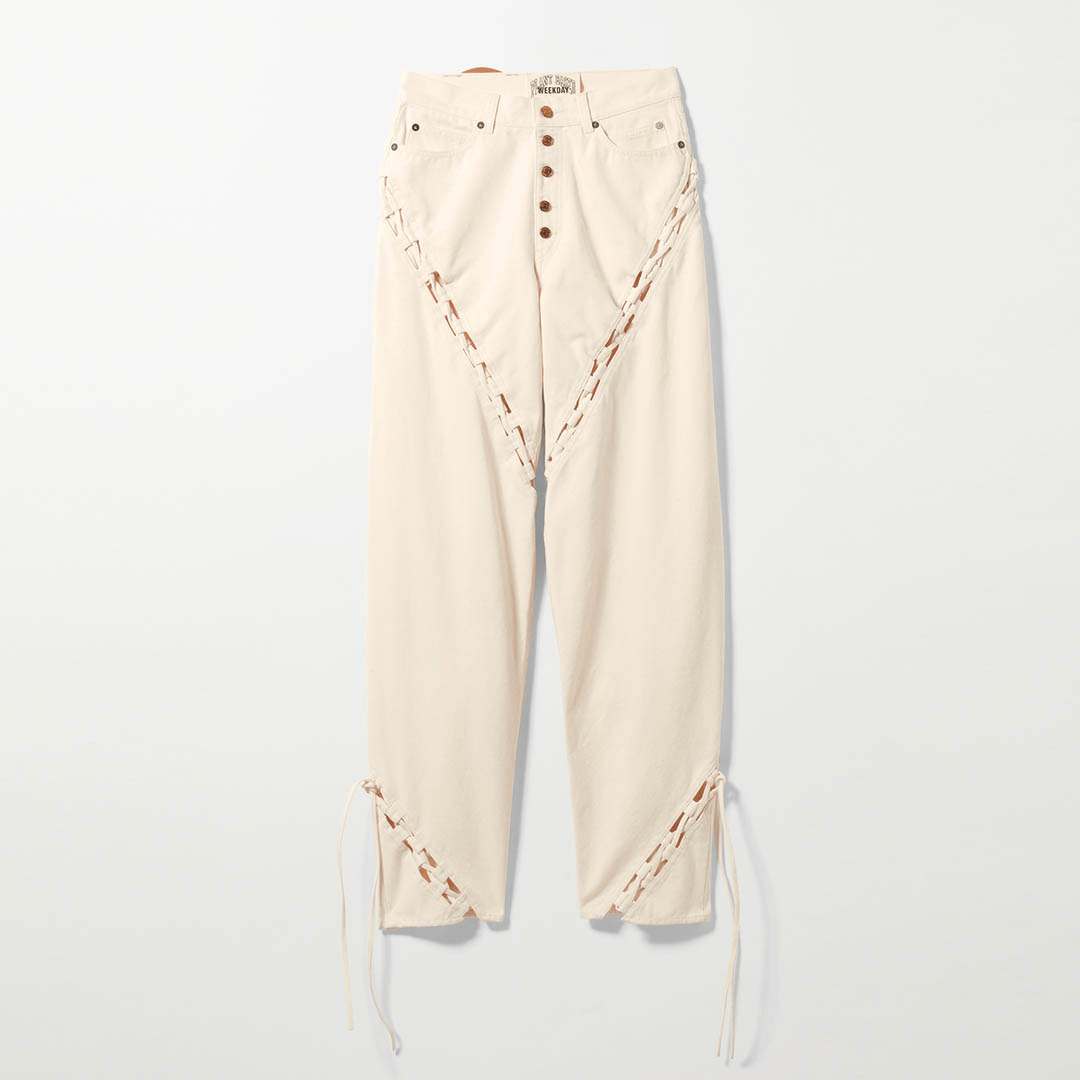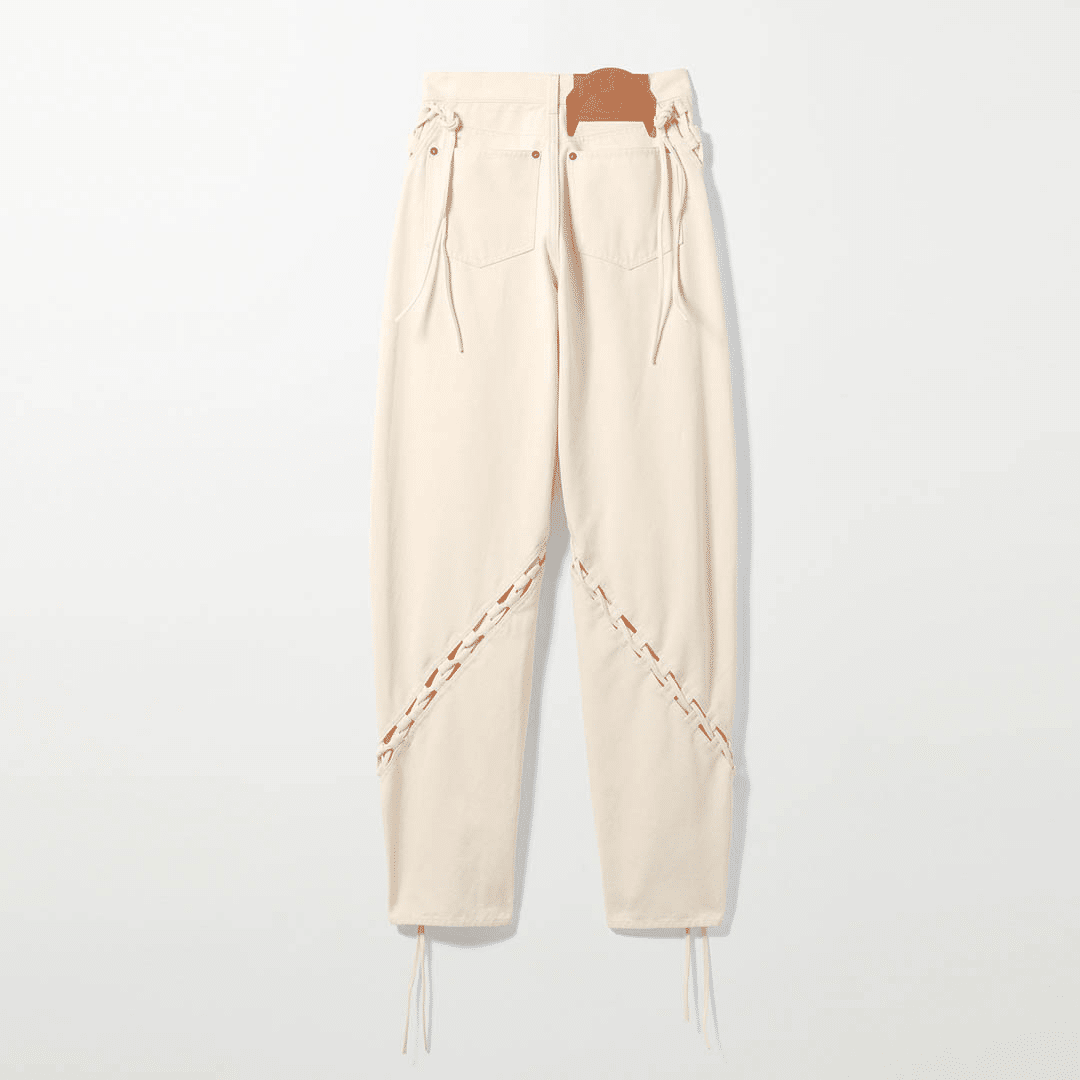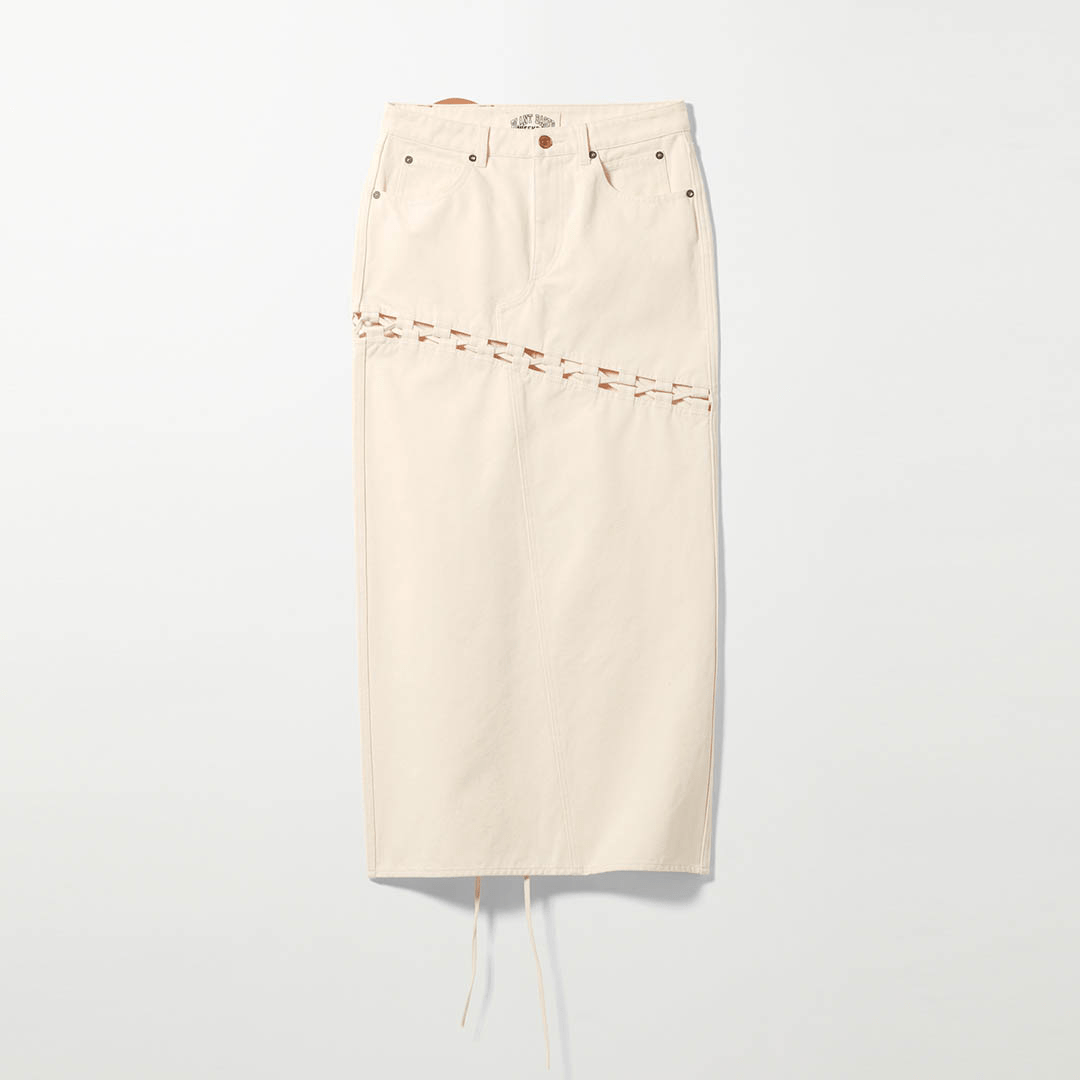 The Plant Based Limited Edition collection is now available at www.weekday.com