READ IN: Español
"Good artists copy; great artists steal", goes the famous quote attributed to Pablo Picasso. Although rumour has it that he stole it from Igor Stravinsky. Or was it William Faulkner or TS Eliot? Either way, it is clear that artists have been "stealing" each other's ideas ever since anyone thought of imposing copyright (and not even that).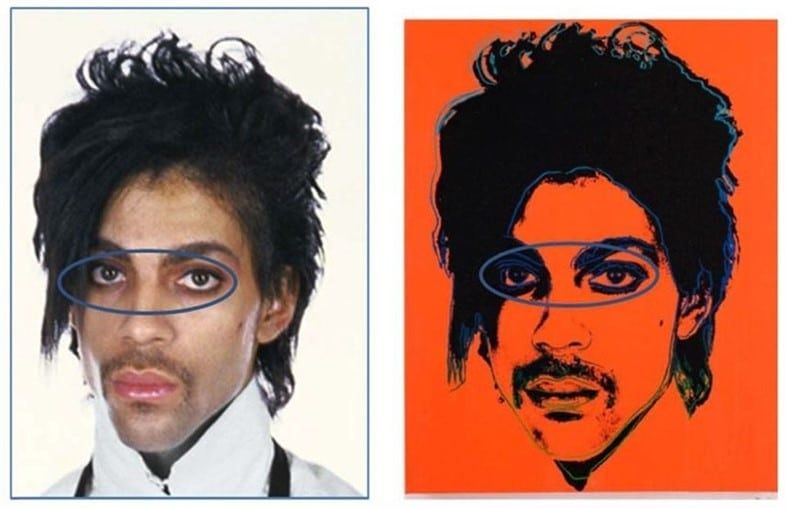 The evidence for this theory is latent throughout history, from Rubens' copy of Titian to Andy Warhol's reproductions. You only have to look at the Instagram of @whos___who -a sort of Diet Prada, but in the art world- to find innumerable more contemporary examples. In recent years, appropriation has become a highly controversial topic, widespread in all fields: music, fashion, photography and art.
Undoubtedly one of the biggest names in art who is making the most money from lawyers is Jeff Koons. The publicist Franck Davidovici sued him because his sculpture Fait d'hiver was a copy of the campaign he created for the firm Naf-Naf. Shortly after this controversy, the widow of the photographer Jean-François Bauret also accused him of copying one of her husband's images. These are some of the lawsuits filed against the artist in recent years.
Ver esta publicación en Instagram
Richard Prince has also been a good representative of the "copy and paste" generation. In fact, he has received a lot of criticism for his series New Portraits in which he has appropriated different images published by some users on Instagram. Mostly young women with a sexual approach, both anonymous and famous. Among them, Pamela Anderson, Taylor Swift, Kate Moss, Sky Ferreira have been some of the protagonists of these instagrammed canvases.
When did plagiarism become an issue, when did originality become more important than execution? It's true that the recent wave of legal disputes may have something to do with the fact that imitating another artist's work no longer requires as much skill or innovation as it once did; thanks to the internet, it's often a case of copy and paste. But the web has also made artists more protective of the works they create.
Ver esta publicación en Instagram
In a world of almost unlimited liquidity, every week a plagiarism lawsuit is made public or an artist is caught up in problems of originality. No one seems unaware of the attraction of copying the work of others these days. But it also happened among the impressionist painters of the 19th century and no one would think of suing them for that. Just because the styles look very similar doesn't mean that the works are a copy. Or does it? Where is the limit?