READ IN: Español
Peter Do has emerged as one of the most exciting designers in the New York scene since his debut in 2018. His perfect vision of womenswear unites the aesthetics of menswear tailoring and modern functionality in a new ethical and transcendental language. We talk about the homonymous brand, which is subverting the way contemporary women dress.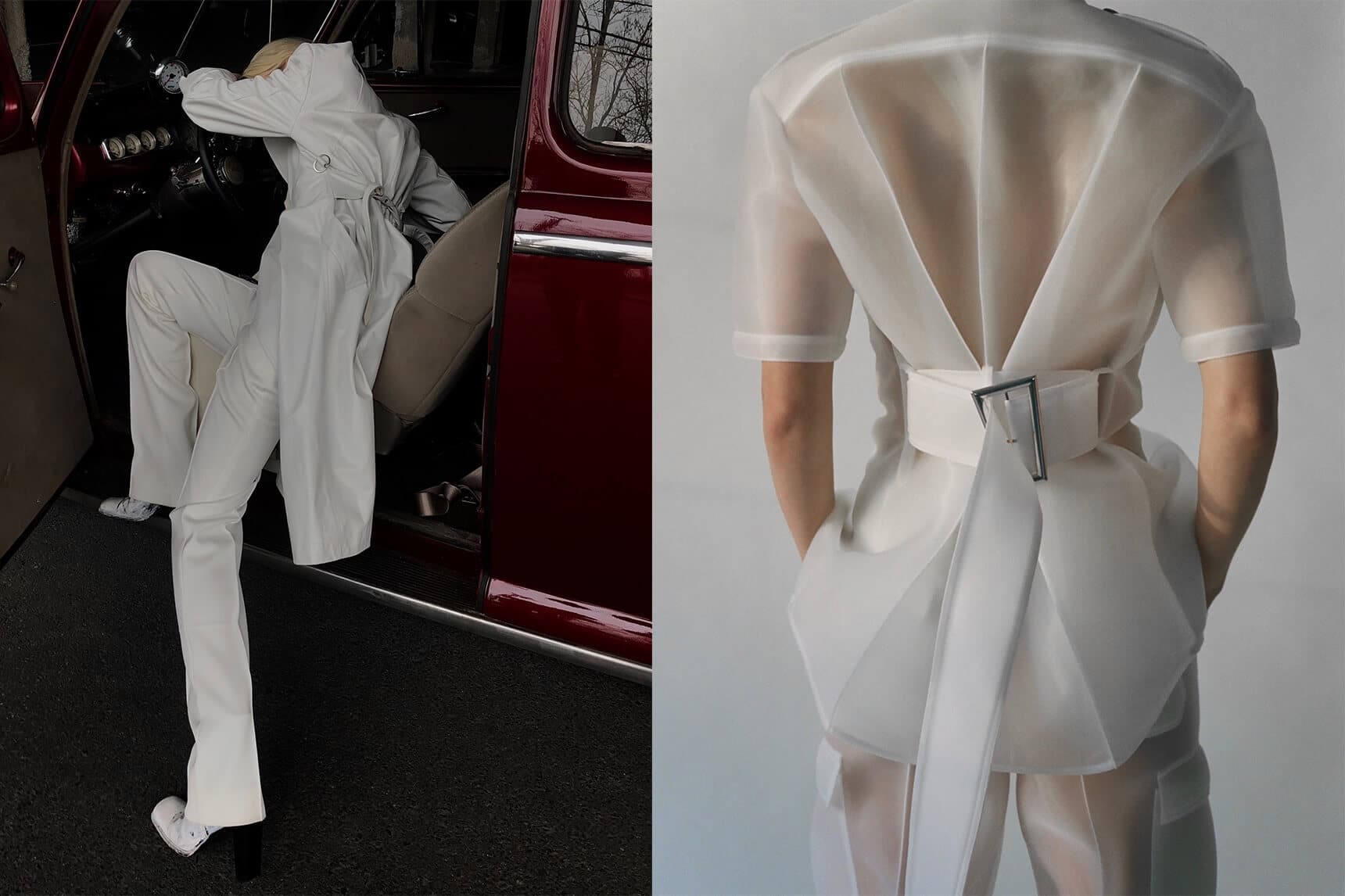 In the words of the Vietnamese designer himself: 'Peter Do is the uniform of the modern woman, founded on tailoring, construction, and fine fabrics'. The ethos of the house revolves around women, under a menswear perspective that materializes in feminine silhouettes. The garments of his imaginary <tailored but fun> are made to last as long as possible, following a sustainable line of thought with which he is creating community.
In that sense, through environmental ethics and constant digital interaction with its consumers, Do anticipate the needs of customers and rationalizes the parts that go into production to reduce waste as much as possible. "Seeing the ways in which the pandemic has impacted fashion has pushed us to explore new forms of visual communication and to think about how clothes translate through the screen", he says in an interview with Vogue.
PETER DO AS AN EXPRESSION OF FREEDOM
If we analyze Peter Do's resume, we know he did a lot of stuff. With an academic background at the Fashion Institute of Technology, the highlight of his career is his period under the creative direction of Céline's Phoebe Philo. Philo became one of the great stimuli that would influence his work forever.
His immersion in Céline's imagery came in the wake of winning the LVMH award in 2014, which led him to work for Phoebe for two years where he perfected his modernist tailoring skills. After that, he decided to leave the position and return to New York to start building her own high-end house, while simultaneously doing projects for Derek Lam.
Peter Do was born in 2018 as an expression of freedom. His imagery inspired by menswear silhouettes and the innovation of his ethos has demonstrated his impeccable skills in handling materials as well as the art of draping. Since then, he has dressed iconic women of the scene like Zendaya or Beyoncé, although his main idea is to establish an old school atelier in New York to resurrect the city's sartorial district.
In the house of the neo-luxury of Do, we find palettes of color measured with seasonal raids, geometric hardware, and innovation in materials. The tailoring pieces incorporate gestural lines and are transformed through removable sleeves or blazers converted into vests. Two in one.
ETHICS AND FUNCTIONALITY
@the.peterdo reflects in its heritage a perfect balance between the commercial and creative part, putting a certain emphasis on utilitarianism. Now in dresses or luxury skirts, utilitarian pockets coexist perfectly, as well as linings in jackets that have a characteristic fold that expands when the wearer moves. Thus, the functionality of garments inspired by custom-made construction is increased.
Peter Do elevates women through garments that delineate (that do not constrain) their bodies, and that -in turn- stand out for their comfort and functionality. He thus presents the new luxury as a solution for the contemporary woman who wants to dress cool and chic without having to follow the trends.
Innovation and experimentation with materials also help to shape that imaginary that solves problems through design. He did so through his translucent material 'spacer', which was a key material in his SS20 proposal: sustainable and made to last.
All those avant-garde thoughts are changing the way women dress, as Philo did a few decades ago. Not to mention his calendar of two collections per year, with which he defends a political poster for non-overproduction. He has achieved results such as closing seasons with half a million dollars in sales through top retailers such as Dover Street Market or Net-a-Porter.
E-FASHION
It can be said that Peter follows in Margiela's footsteps when it comes to anonymity. He never shows his identity to the public. His intention is to focus on the clothes, and not on the designer, as is the case with many other brands.
It also destabilizes the pillars of luxury fashion, leaving fashion shows in the background. What prevails is the client. All that money is spent on aspects such as the production of clothes or research into materials in order to create the ideal contemporary uniform based on authenticity, elegant tailoring and craftsmanship. It was through this mantra that he recently won the LVMH 2020 award.
The New York-based designer offers an e-showroom that is constantly renewing itself on social networks: the brand's great showcase. The foundations of the fashion house are thus found in the infinite ocean of the Internet. Is there definitely anything more 2020 than Peter Do?