READ IN: Español
The feeling that we live locked in a painting by Edward Hopper or a permanent sequence by Luis Buñuel is affecting everything, from our mental health to the global economy. The fashion industry has undergone a drastic change from the day the Covid-19 would transform our lives, and leave drastic lines in the history books. We review the effects of the pandemic on the fashion scene.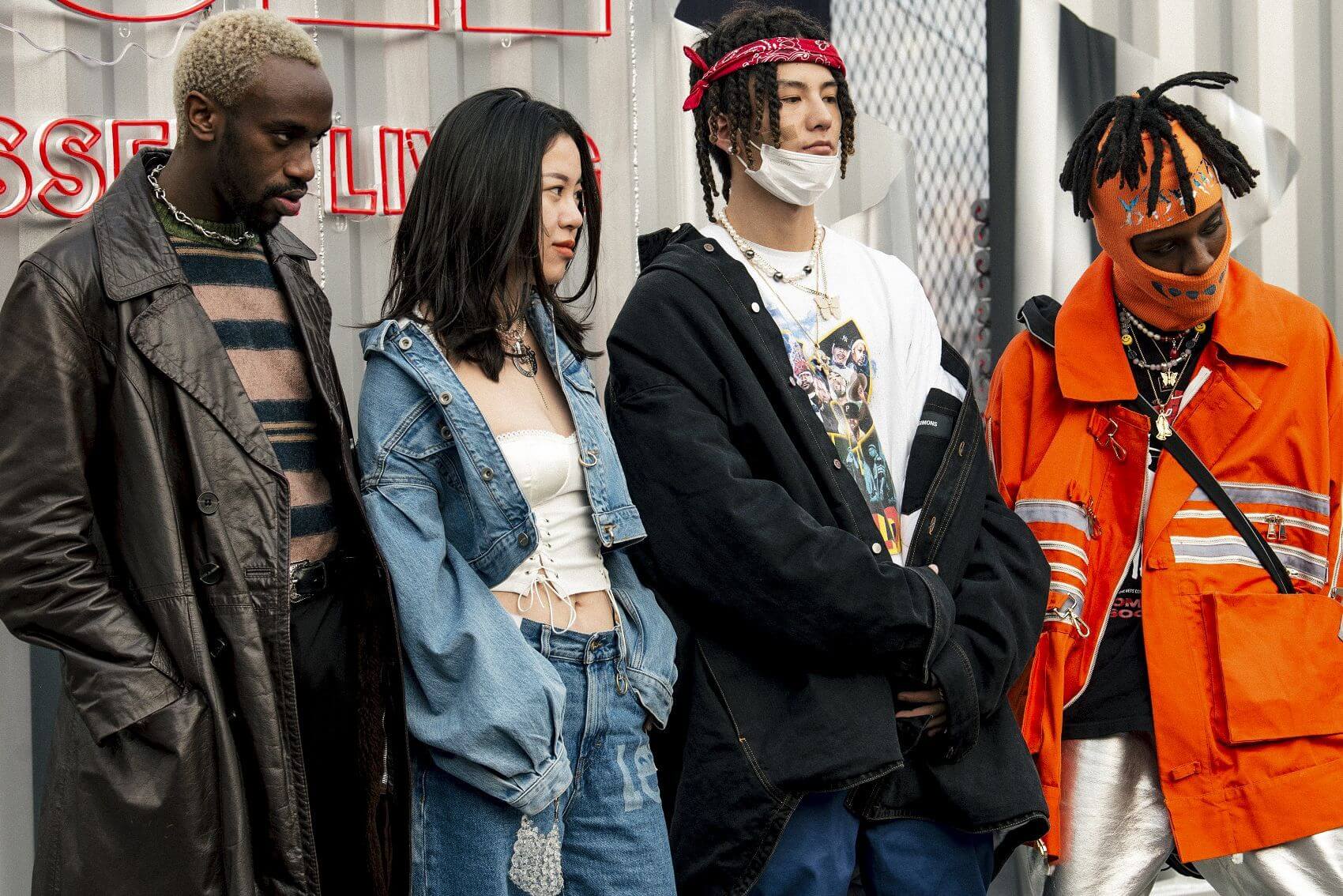 The true cost. How long will it take industries to generate their total production again? Especially when most of the fashion productivity is generated in China and Italy. Thus, all the companies around the world that used to produce in China, the biggest exporter on a global level, are going to have to look for other production points.
The fact is that, even if there are countries that create their own textiles, they depend on threads and supplies from China; 3.47% of the intermediate materials and components come from this country. In fact, if we focus on the national scene, we see how large sector associations like Asecom, Fedecon and ModaEspaña have reported that they do not rule out moving their production to other countries like Turkey, Morocco, Portugal, or even to Spain.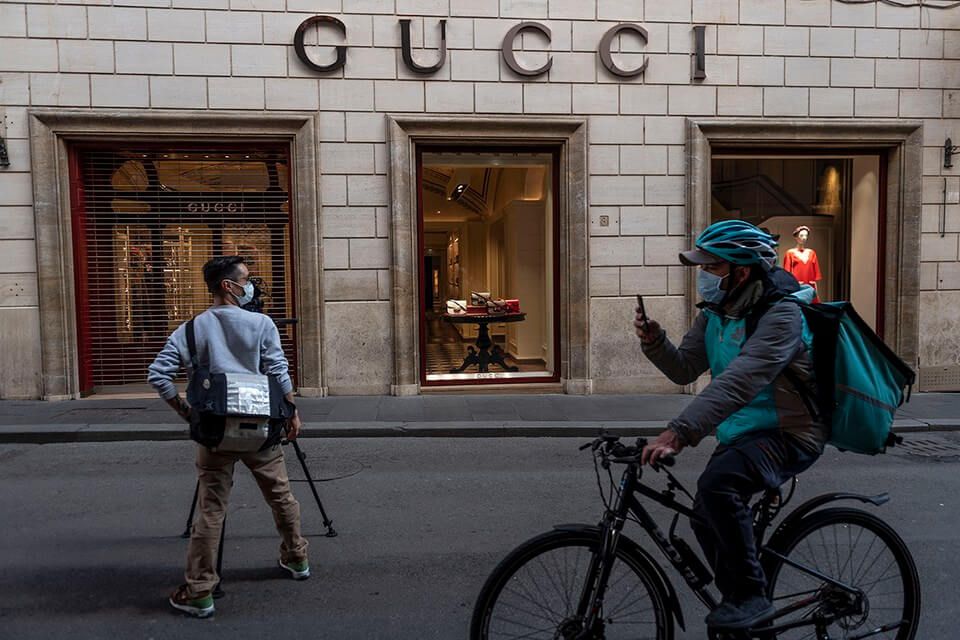 Italy, another of the most effective areas when it comes to fashion, beyond its production, as Milan is one of the world's fashion capitals, is going to have – at the same time – a great difficulty in reactivating the cycle of fashion and the economy, leaving many havocs along the way. The shocking thing will be to see which companies will survive in the post-covid era.
But one of the worst parts of the story will be experienced by the buyers: the buyers or big companies like ASOS or Selfridges that have to work with 6 months in advance. Going to showrooms to see the pieces they need to later generate a mass production will have to be postponed maybe a year because of the situation.
FASHION SHOWS CANCELLED
The coronavirus has severely infected the fashion industry. Beyond having cancelled the Shanghai Fashion Week until further notice, brands from around the globe have had to set the longest closing of their lives. The suspension of fairs, fashion shows and fashion-related activities will leave the supply of new collections empty.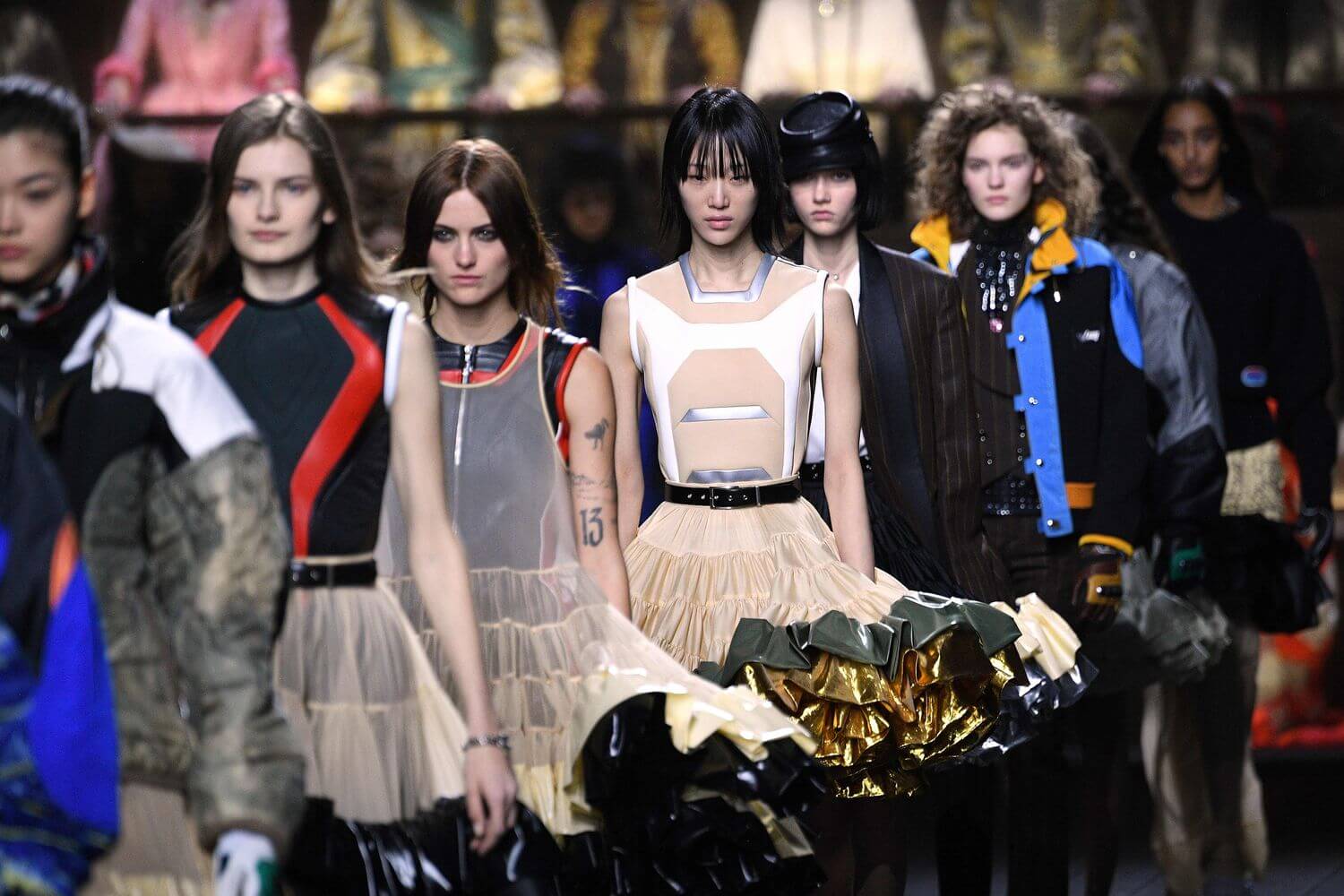 En pleno 'fashion month', adiós a la Semana de la Moda de Londres y al desfile de Chanel que iba a desplegar en Pekín con la presentación de su colección 31 rue Cambon. Por no hablar de la últimas news que nos dejaban impactados con el siguiente titular: 'Los shows de Paris Fashion Week Men's y Couture han sido cancelados'.
In the middle of the fashion month, bye to London Fashion Week and the Chanel show that he was going to hold in Beijing with the presentation of his collection 31 rue Cambon. Not to mention the latest news that left us shocked with the following headline: 'Paris Fashion Week Men's and Couture shows have been cancelled'.
HIGH AND FAST FASHION IN DANGER
Replacing the production of masks, disinfectant gel and health protection suits in luxury houses like Moncler or Burberry and going back to their usual archive is going to be very complicated. In fact, the big losers in retail will be luxury conglomerates like LVMH, because of their greater exposure in the Asian region. Chanel, Versace and Capri Holdings, which account for 30-50% of total sales in China, will also be seen on the same slope.
The Kering Group, aka the owner of brands such as Gucci, Saint Laurent, Balenciaga and Bottega Veneta already estimates a drop of -14% in sales in the first quarter of 2020.
Así, las estadísticas hablan de una pérdida de entre unos 32.000 y 42.000 millones de dólares para el sector del lujo, penalizada por el cierre de tiendas y grandes centros comerciales. Pero el caso más drástico se lo lleva Burberry, cuyo 44% de las ventas se realizan gracias a ciudadanos de nacionalidad china. En las últimas semanas, las ventas de Burberry han caído entre un 40 y 50%, y según las previsiones de los expertos volverán a caer un 70, 80% a finales de mes.
Thus, statistics speak of a loss of between 32 and 42 billion dollars for the luxury sector, penalized by the closure of stores and large shopping centers. But the most drastic case is Burberry, whose 44% of sales are made by Chinese citizens. In recent weeks, Burberry's sales have fallen between 40 and 50%, and according to experts forecasts, they will fall again by 70, 80% by the end of the month.
In the case of Spanish companies like Inditex, sales are expected to decline, but being a diversified company, the impact could be less than in other less globalized companies. For this empire has also factories in Morocco and Portugal, which ensures a large part of the manufacturing and production, and less dependence on Asian supply.
The effects of covid are clearly affected by the H&M group in the same way. The Swedish fast-fashion chain has announced the closure of 3,441 of its 5,062 stores, registering a fall in sales of -24% in the first quarter of the year alone.
OVERALL ECONOMIC IMPACT
Según estadísticas de la ONU, la industria textil en Europa será la más afectada por el coronavirus, con unas pérdidas de 15.600 millones. En el caso de Estados Unidos y Japón, la epidemia supondrá un impacto de 5.800 millones y 5.200 millones.
According to UN statistics, the textile industry in Europe will be the most affected by the coronavirus, with losses of 15.6 billion. In the case of the United States and Japan, the epidemic will have an impact of 5.8 billion and 5.2 billion.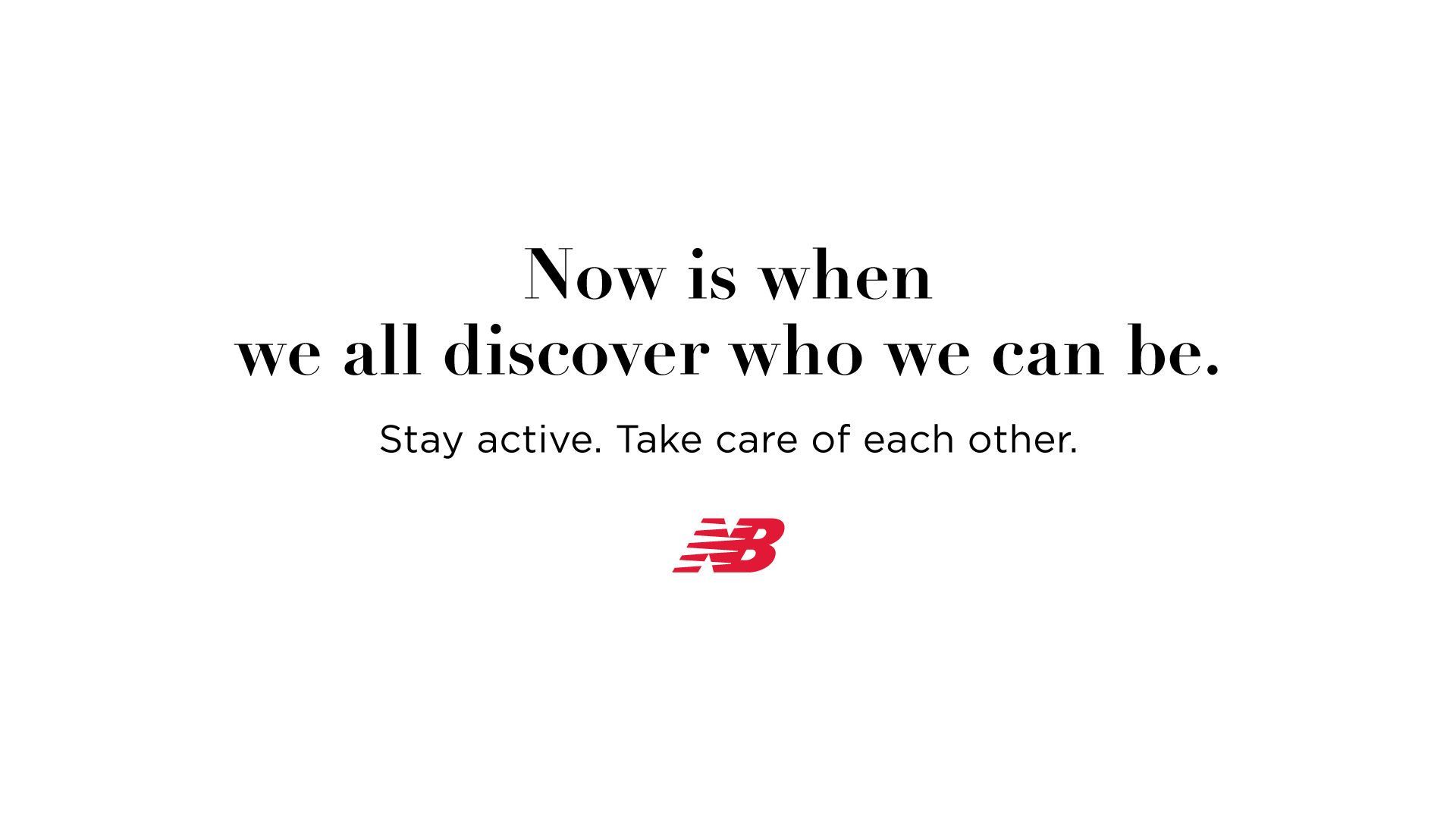 On the other side of the coin, e-commerce is expected to grow strongly due to the drop in physical sales. Despite this, the evidence we have so far is that many portals have been forced to deactivate their connection until further notice as Net-a-Porter.
In the previous episode of fashion and coronavirus, we discussed at whether the fashion industry should stop producing the AW2020 season. The risks and benefits involved. Read it here.