READ IN: Español
This is the third time Will Smith's daughter has shaved her head to coincide with her mother Jada Pinket's new look.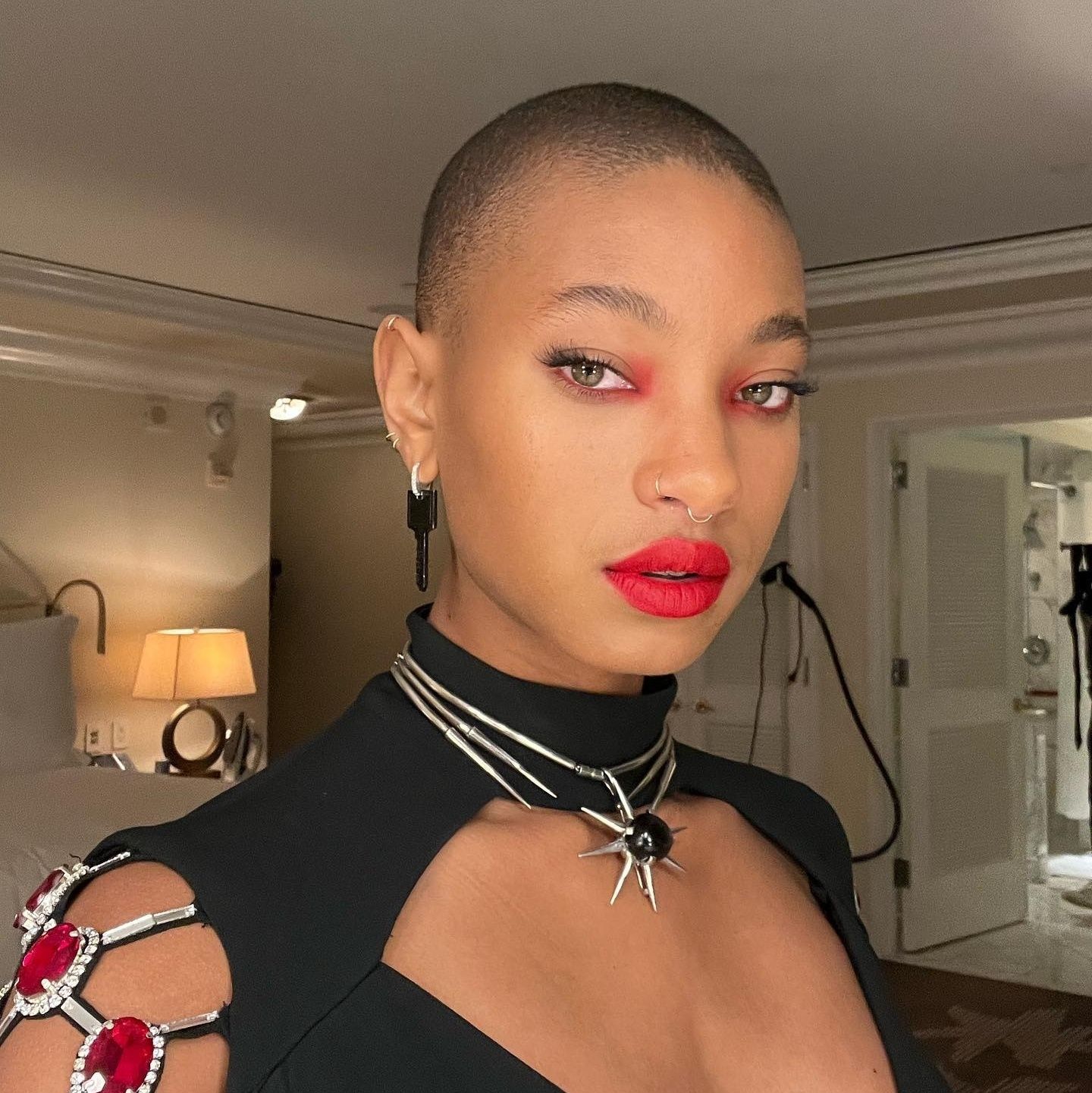 At 20 years old, Willow Smith is a reference for the Z generation. Last weekend, coinciding with the release of her latest album, 'Lately I feel everything', the youngest daughter of Will and Jada Pinkett Smith gave a virtual concert via Facebook Live that ended with a rock version of 'Whip my hair', the first hit that made her known when she was only 9 years old.
Near the end of the song, she picked up a guitar, sat down and let a teammate run a razor through her afro hair. "This is the third time in my life I've shaved my hair," she later explained on social media. "I always do it in the best moments of my life, when things really change. And this is definitely one of those moments."
"When I did 'Whip My Hair', I didn't really know it was a big deal because I was just expressing my joy, and I was just expressing myself." After so many years, the co-host of 'Red Table Talk, along with her mother and grandmother, seems to have finally reconciled with her debut song. "The central idea of 'Whip My Hair' is the central idea of all my music, the genre may change, but the central idea is always the same".
However, this was not the most talked-about part of her latest performance, but her live shaving: In March 2020 Willow had her head shaved by her boyfriend, musician Tyler Cole, inside a glass box during a 24-hour performance at the Museum of Contemporary Art in Los Angeles.
Willow Smith rapándose el pelo después de cantar 'Whip My Hair' = legendary behavior. https://t.co/fs4inWFnv8

— ⛓ next level Alfi ⛓ (@nextlevelalfi) July 17, 2021
A decade earlier, she had already shared a bill with her father in 'I Am Legend', become the youngest artist signed to Roc Nation, Beyoncé's husband's label, and made 'Whip My Hair' number 11 on the Billboard Hot 100 and a YouTube hit. After finishing her first tour she shaved her head, "It was the perfect way to rebel".