READ IN: Español
Banksy confirmed that the graffiti that appeared overnight on the side of a house in Barton Hill, Bristol is his.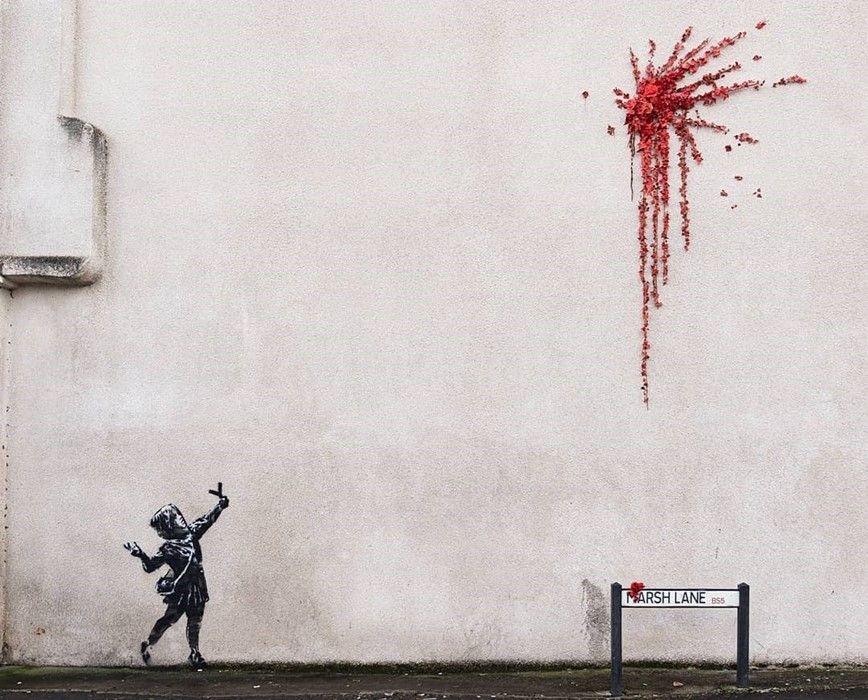 The piece depicts a young woman shooting something with a slingshot that explodes into a playful arrangement of red flowers, to celebrate Valentine's Day. Banksy took credit for the work the way he normally does: by publishing a picture on his official Instagram account.
The work has already been covered with a protective plastic sheet by Kelly Woodruff, whose father owns the house in which the piece was painted, as she wanted to protect it from the storm Dennis that is approaching England these days.
"There's so many people coming and enjoying it, taking pictures, it's fantastic," she said. "There's been a lot of debate if it is a Banksy or not. Most people I've spoken to think it 100 per cent is, and they're naming it the Valentine's Banksy. It's incredible and beautiful"… It is indeed a Banksy.
The work first became viral on Twitter when the Barton Hill-based Somali Community Association of Bristol tweeted: "We woke up with this remarkable mural art painted on one of the houses of the area. We hope it's Banksy's work. Come and have a look yourself. Whoever painted, it's worth admiring their creativity."