READ IN: Español
An oil painting by the artist Banksy showing the British House of Commons full of chimpanzees was sold in London for 9.8 million pounds (11 million euros).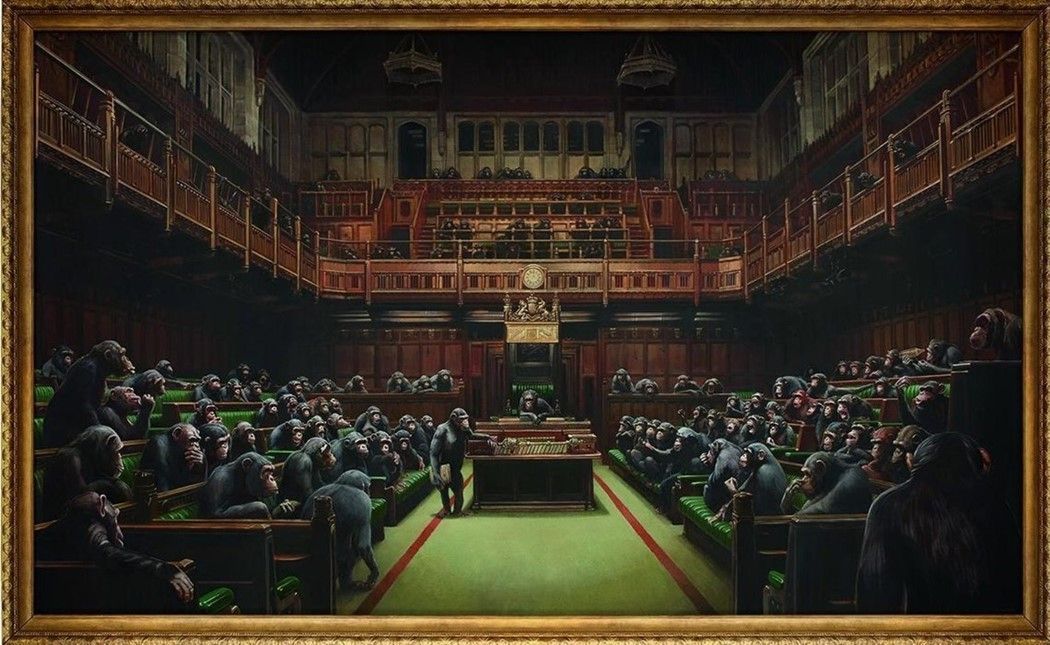 According to Sotheby's catalogue, Banksy's work with chimpanzees in Parliament "offers a premonitory glimpse of the increasingly tumultuous politics in the contemporary UK."
The 4 metre wide work entitled Devolved Parliament was painted by the artist from Bristol in 2009. The painting was expected to sell for between $1.85 million and $2.47 million, but the painting nearly quintupled the estimated value at Sotheby's auction house in London.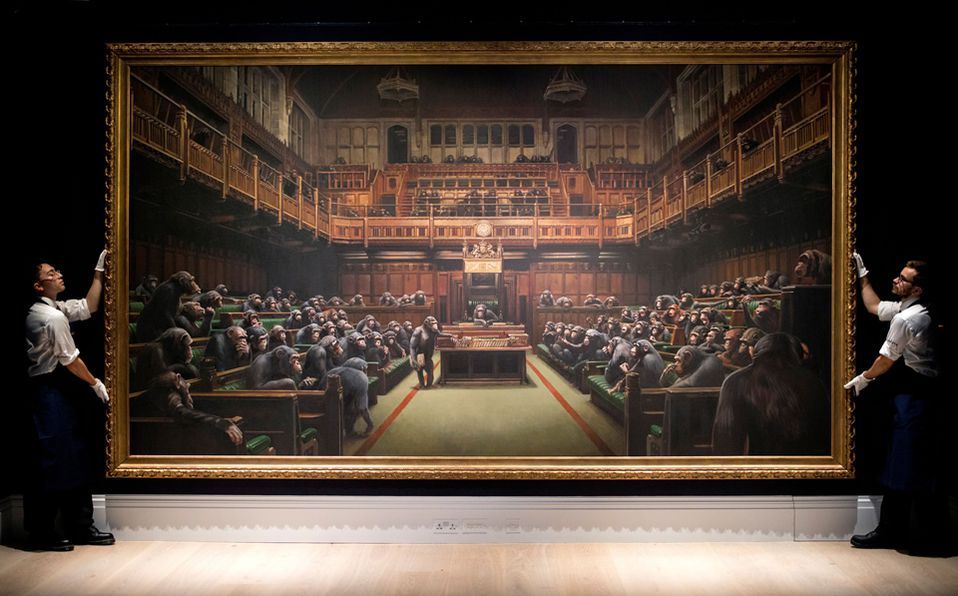 The auction lasted 13 minutes, and was a pulse among 10 different bidders, Sotheby's noted.
In his social networks the artist published a photo of the work with the following caption:
I did this ten years ago.
The Bristol Museum has put it back on display to mark Brexit's day.
"Laugh now, but one day no one will be in charge."