READ IN: Español
Street artist Bansky has donated his triptych "View of the Mediterranean Sea 2017" to Sotheby's auction house. The funds raised will be donated to the Bethlehem Children's Hospital in Palestine. It is expected to raise $1.5 million.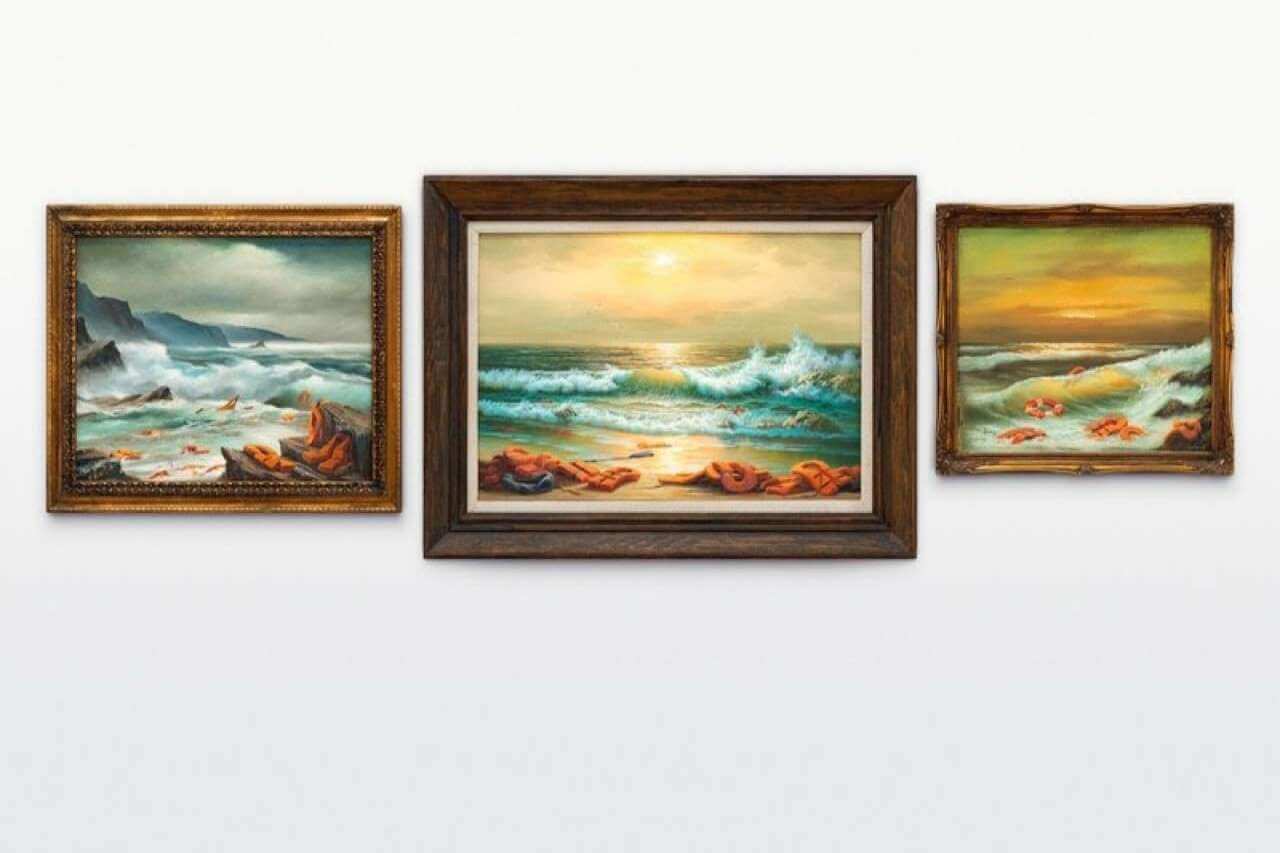 The triptych consists of three landscapes based on the refugee crisis. The technique used is typical of the 19th century, something that the artist is not used to. In the three seascapes, there are life jackets and abandoned buoys. The artist wants to make the viewer aware of the thousands of deaths of people who cross the Mediterranean in boats to Greece, Italy or Spain in search of refuge.
With this work, Bansky wants the viewer to explore the strong contrast between: the beautiful landscape seen with the naked eye and the harsh reality observed when the painting is analysed in depth.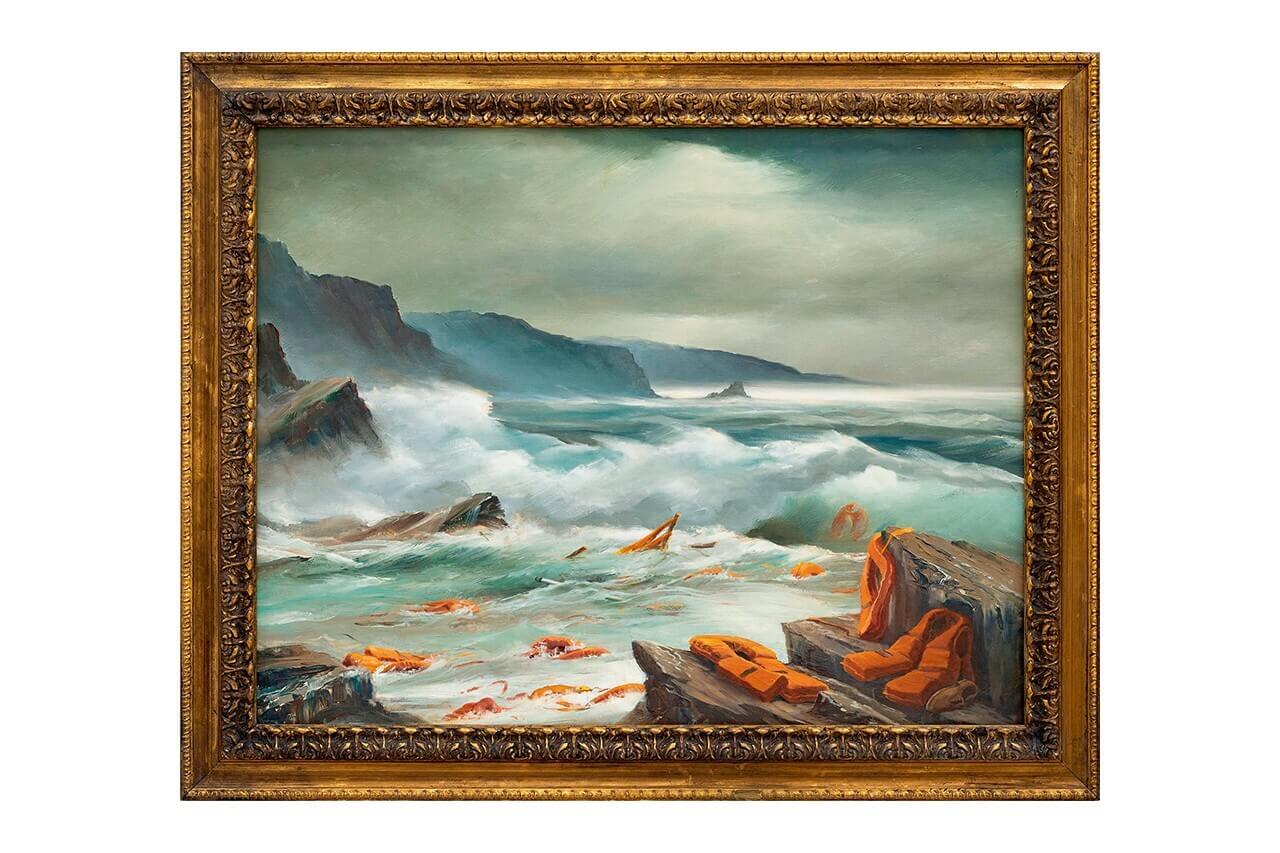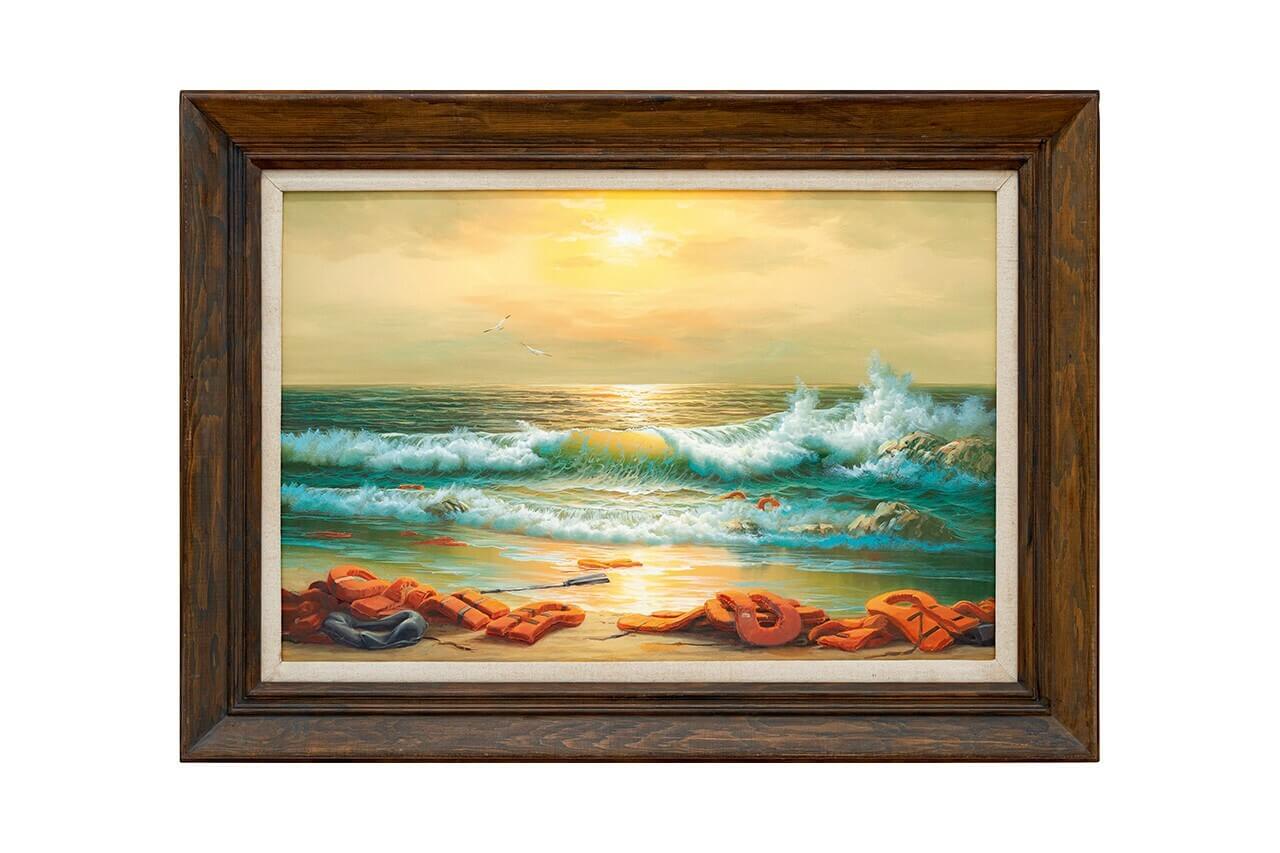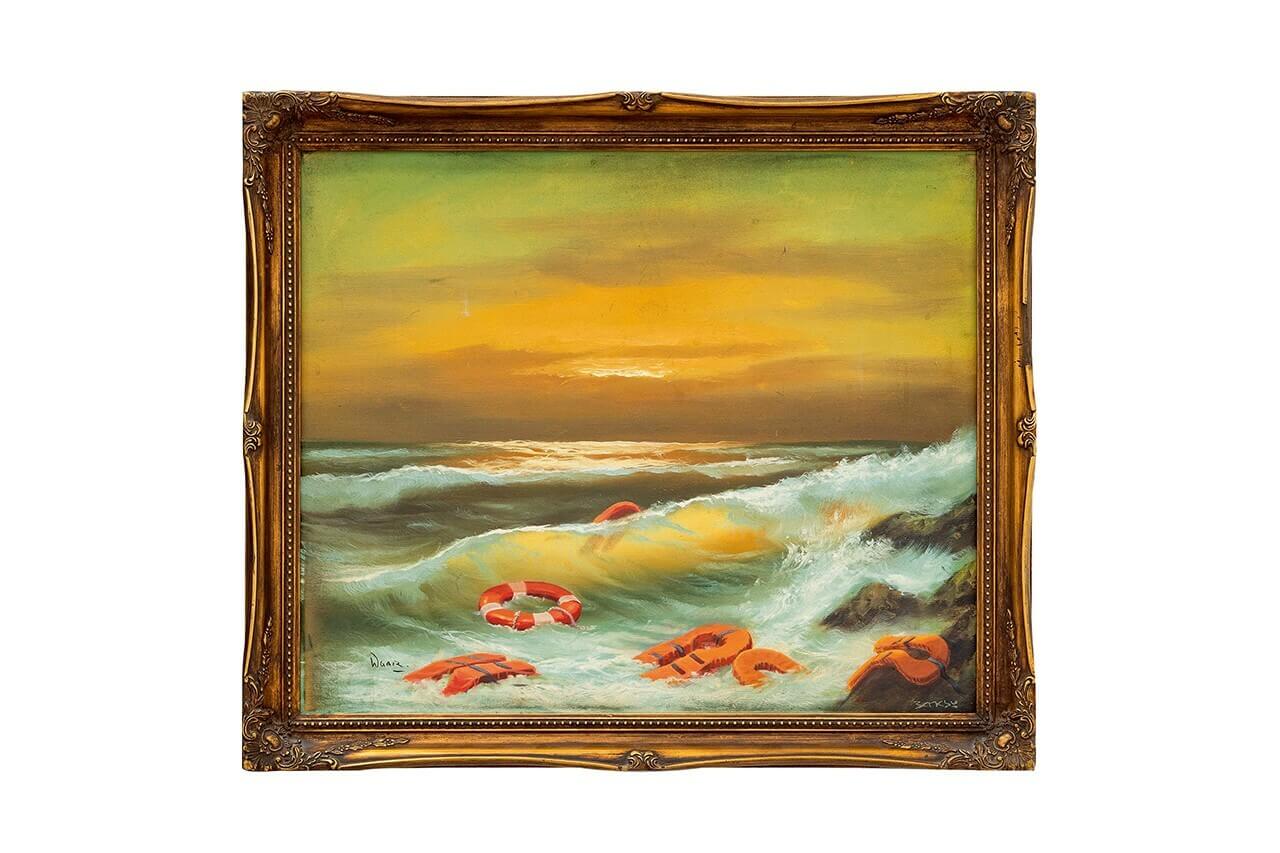 The triptych will be offered in Sotheby's "Rembrandt to Richter". All proceeds from the "Vista al mar mediterraneo 2017" project will be used to build a new stroke unit and the purchase of children's rehabilitation equipment for BASR hospital in Bethlehem.