READ IN: Español
Chanel has launched its proposal for spring-summer 2021 through the film of a spectacular wedding at the Grand Palais in Paris. With hardly any audience due to the current pandemic situation.
"I love big family gatherings," says Virginie Viard, creative director of Chanel.
That's why the setting for this fashion show was a big wedding with all the important and recognized faces of the Chanel family.
The video begins in black and white with all the models descending the stairs of the Grand Palais in a disorderly and natural way. After a walk along the catwalk circuit – covered with rose petals and large floral arches – the video takes on color and they begin to parade in traditional style, one by one and in an orderly fashion.
There are many chairs around the catwalk, but not all of them are empty. Vanessa Paradis, Marian Cotillard, Caroline de Maigret orPenelope Cruz are some of the important guests enjoying the exclusive debut. When each model finished her runway show, they took their seats in these chairs and watched the show, forming the audience.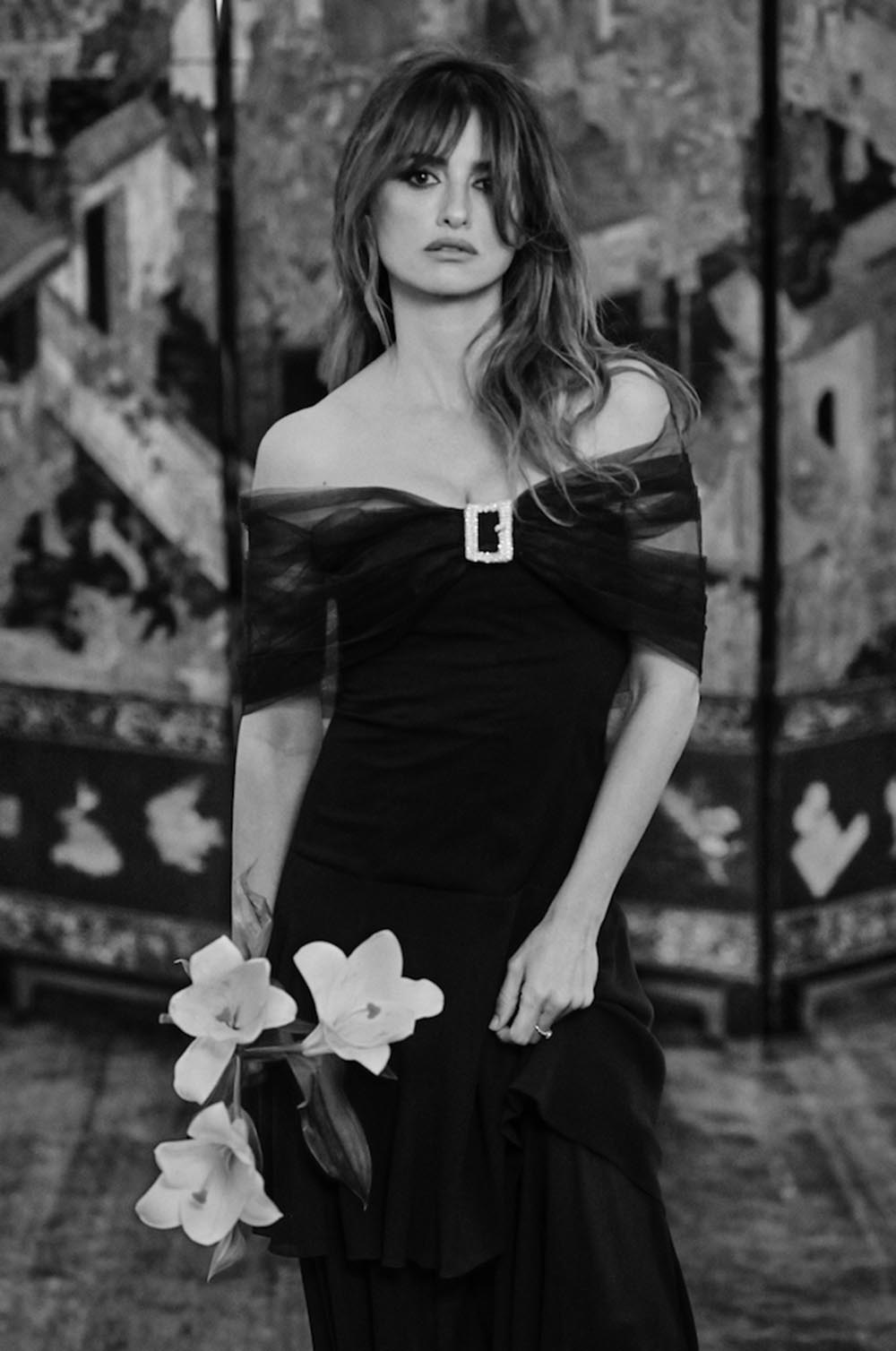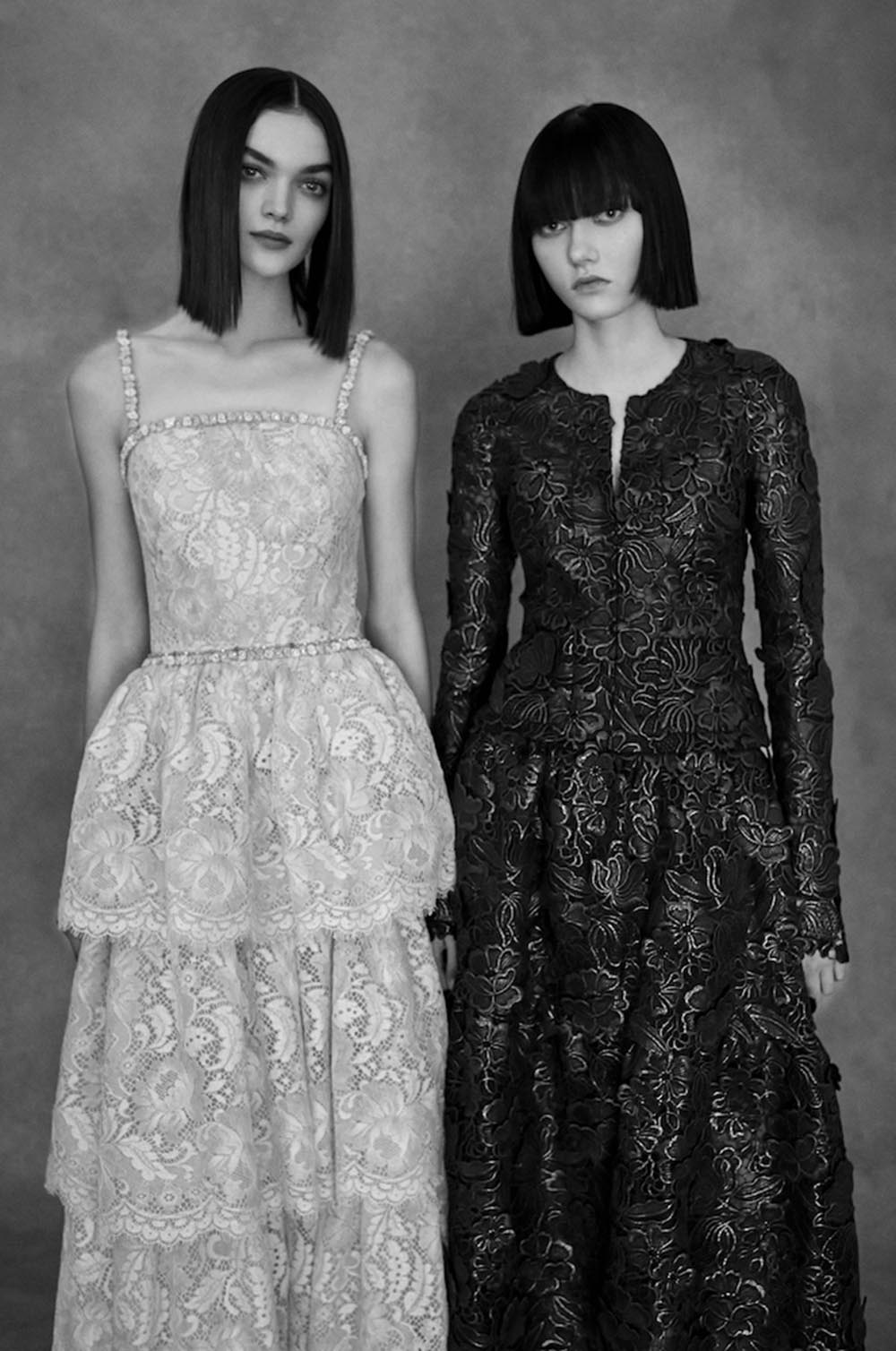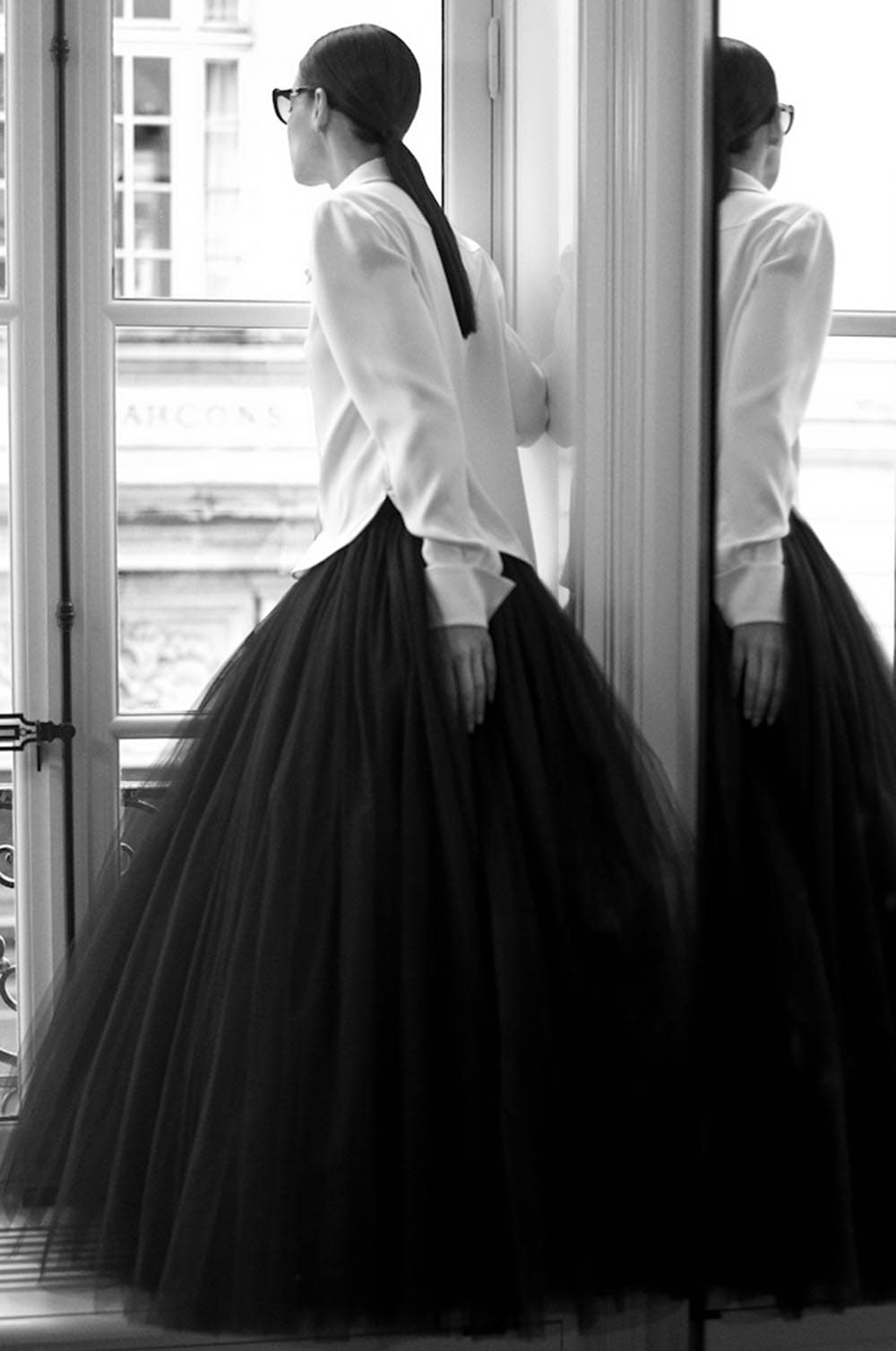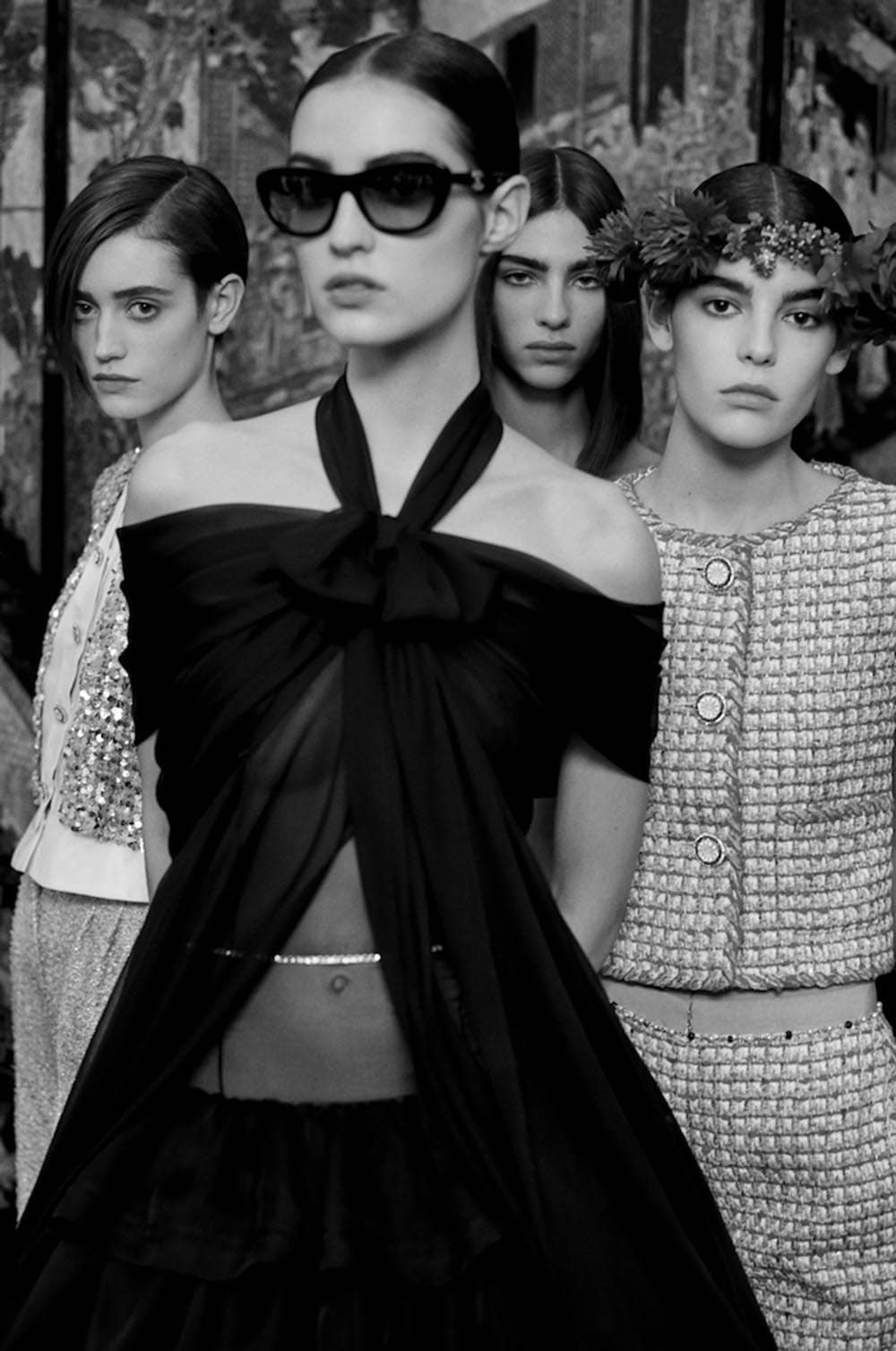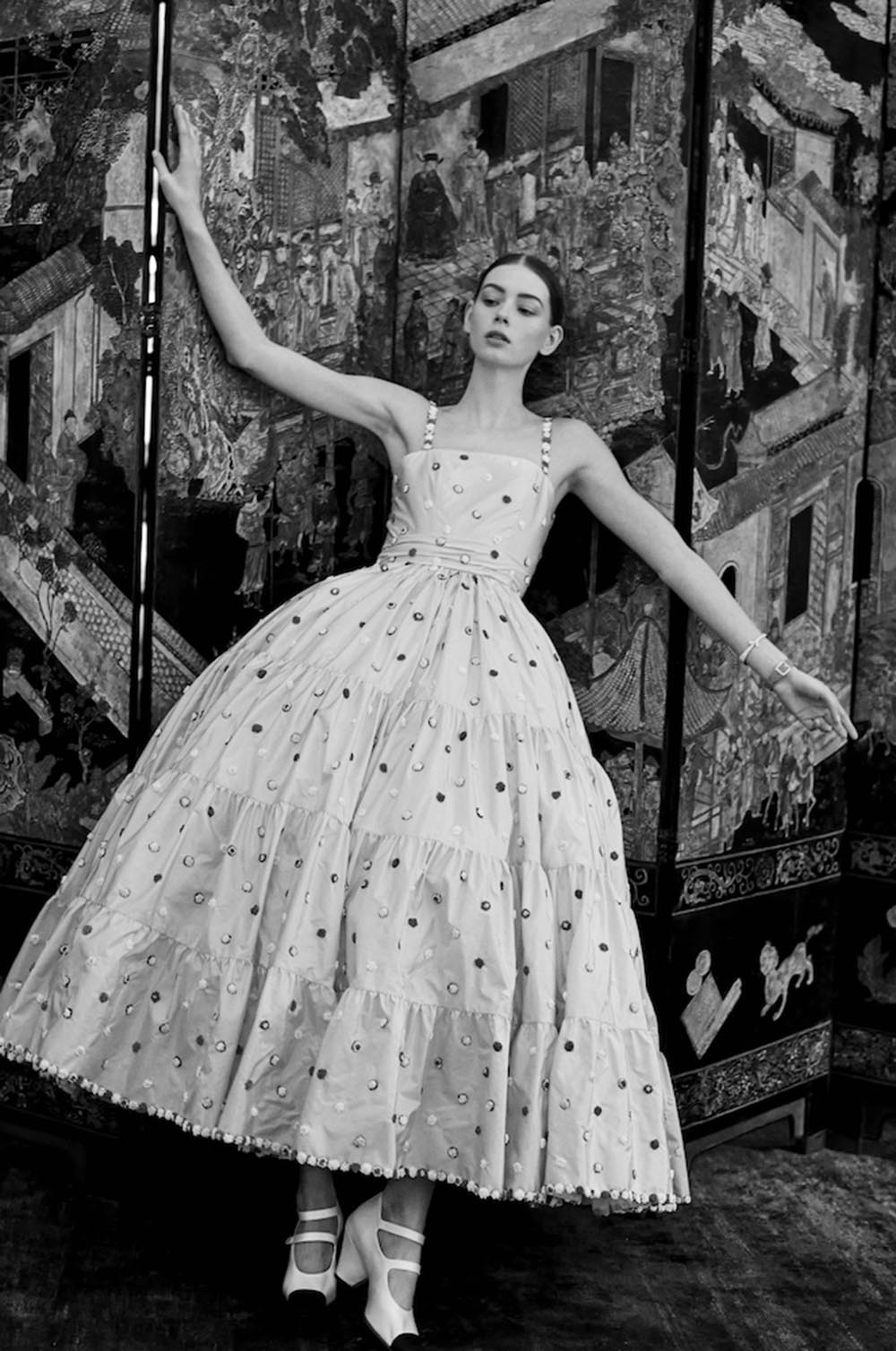 As for the looks: there were many silhouettes from the beginnings of the brand, when Coco Chanel was at the helm. As always in Chanel couture shows, these classics are reinterpreted and Virginie Viard knows how to do it perfectly. Most of the ensembles were tweed pieces, either with skirt and jacket or with suit pants. As a novelty, she presented trouser and vest sets in the same fabric.
The dresses and skirts with ruffles were the protagonists, bringing that festive, magical and celebratory touch to the "big wedding". Both dresses and skirts had -most of them- with front openings, which gave more looseness and lightness to the models.
As in most of Viard's fashion shows, accessories were conspicuous by their absence. The era of ostentatious pearl necklaces, earrings, bracelets and all kinds of ornaments was left in the memory with Karl Lagerfeld. The only notable accessory to be seen were the thick-rimmed black sunglasses worn by some of the girls.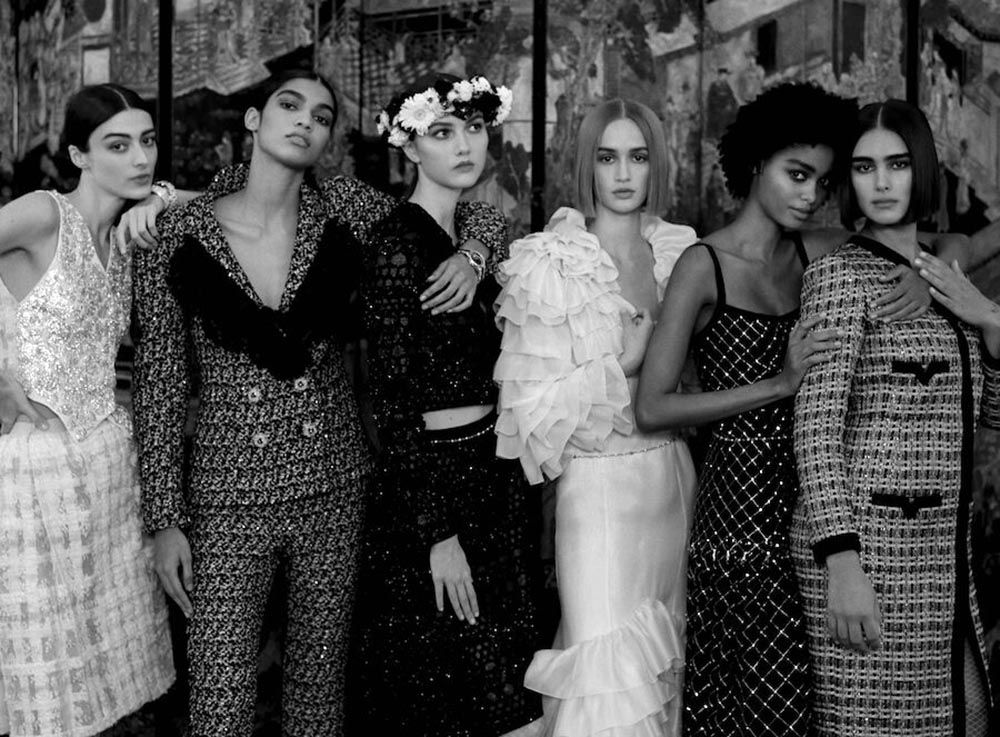 The show closed with a model entering the catwalk on a white horse, she dressed as a bride with a beautiful dress and a very long veil, made the tour of the catwalk and ended the great wedding of the Chanel house.