READ IN: Español
Every Wednesday, Complex Style publishes a post highlighting a series of street brands to put on the radar. But these days everything has changed, and the focus has shifted to supporting the anti-racist protests of Black Lives Matter. This is what the streetwear newspaper has done with a list of signatures that have used its platform to help the cause. From Freshjive to Chinatown Market, choose the one that most represents your values.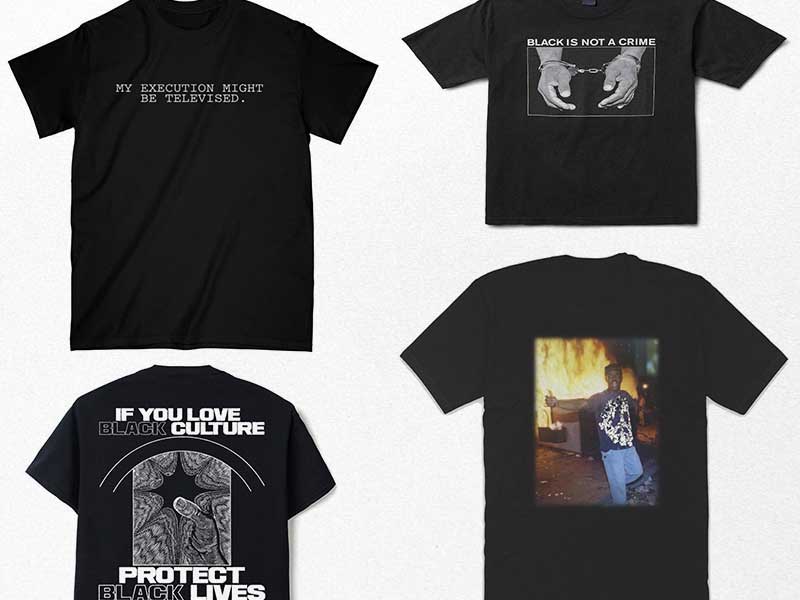 STREETWEAR MANIFESTS ITSELF
Freshjive reissues its graphic t-shirt 'Black is not a Crime' for the cause. All proceeds will be donated to the Equal Justice Initiative, a (non-profit) organization committed to ending mass incarceration and police brutality in the United States.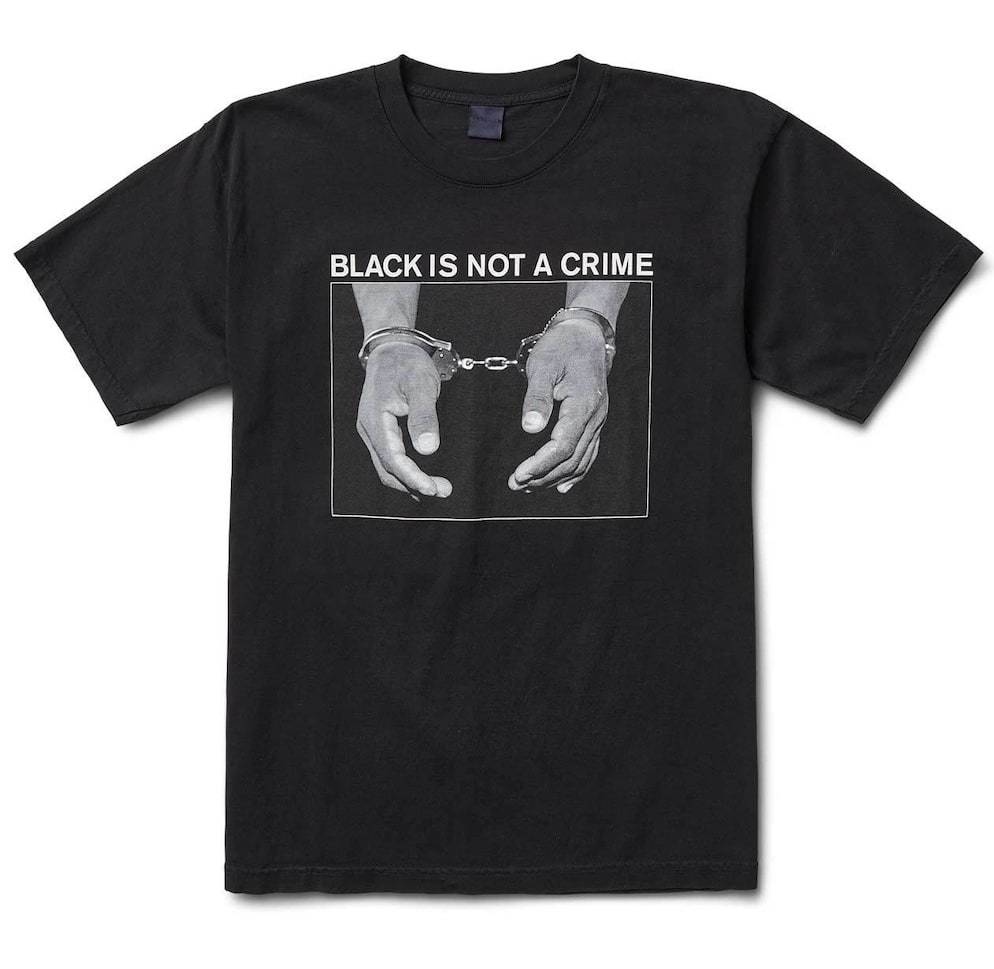 The skatewear brand Andrew printed a graphic on their t-shirt with a clear message: FUCK RACISM. All proceeds will be donated to the (F)empower Community Bond Fund. At the same time, Brain Dead joins the movement with a t-shirt that calls for the vital protection of people of color. "If you love black culture, protect black lives."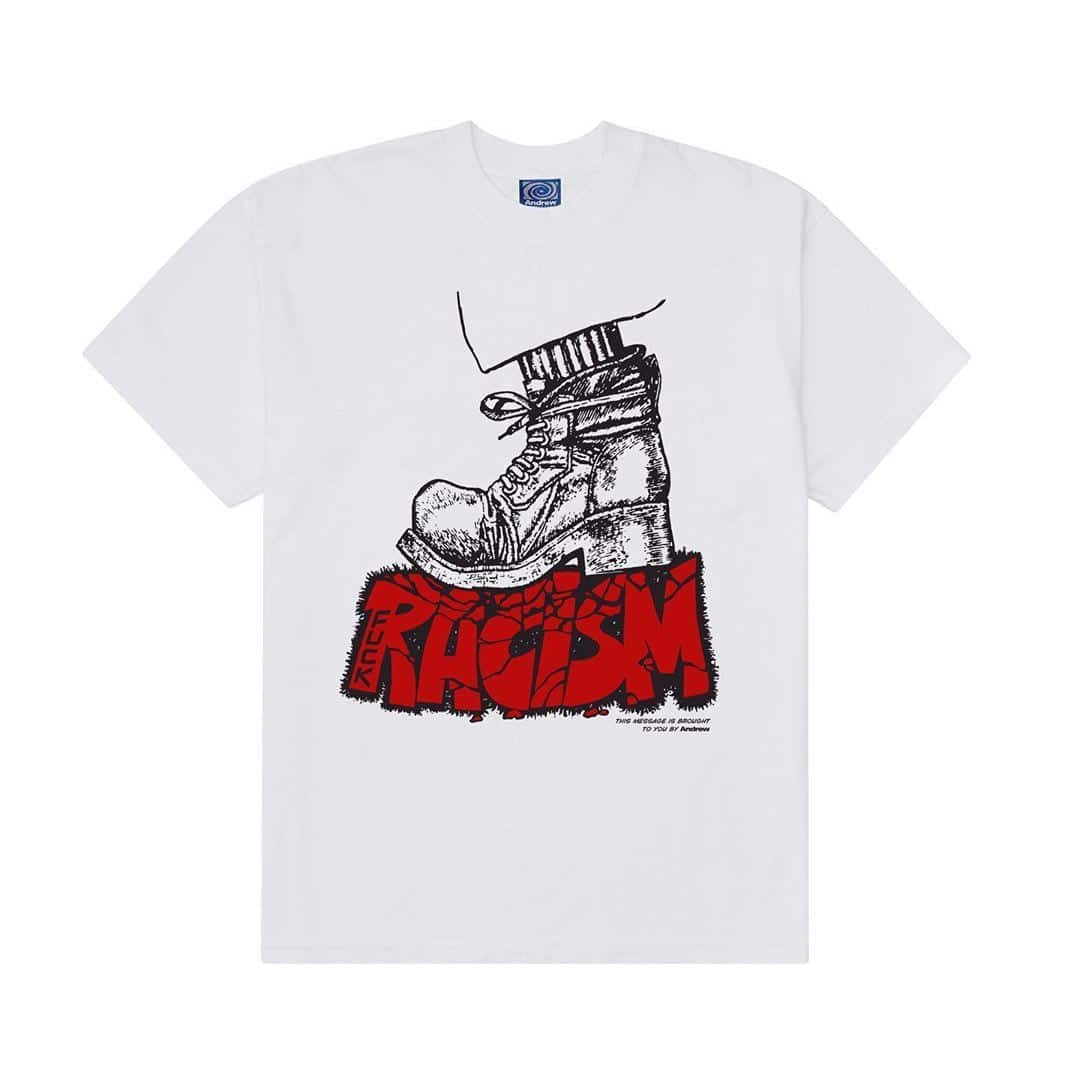 Now Denim Tears's tears fall bloody from the injustices of the Black Lives Matter and he throws a graphic t-shirt of the 1992 Los Angeles riots, of a man with a peace sign in front of a burning fire. On the back, there's a quote from James Baldwin. All proceeds will be donated to Camp Know Your Rights by Colin Kaepernick, which provides multiple resources to empower black communities.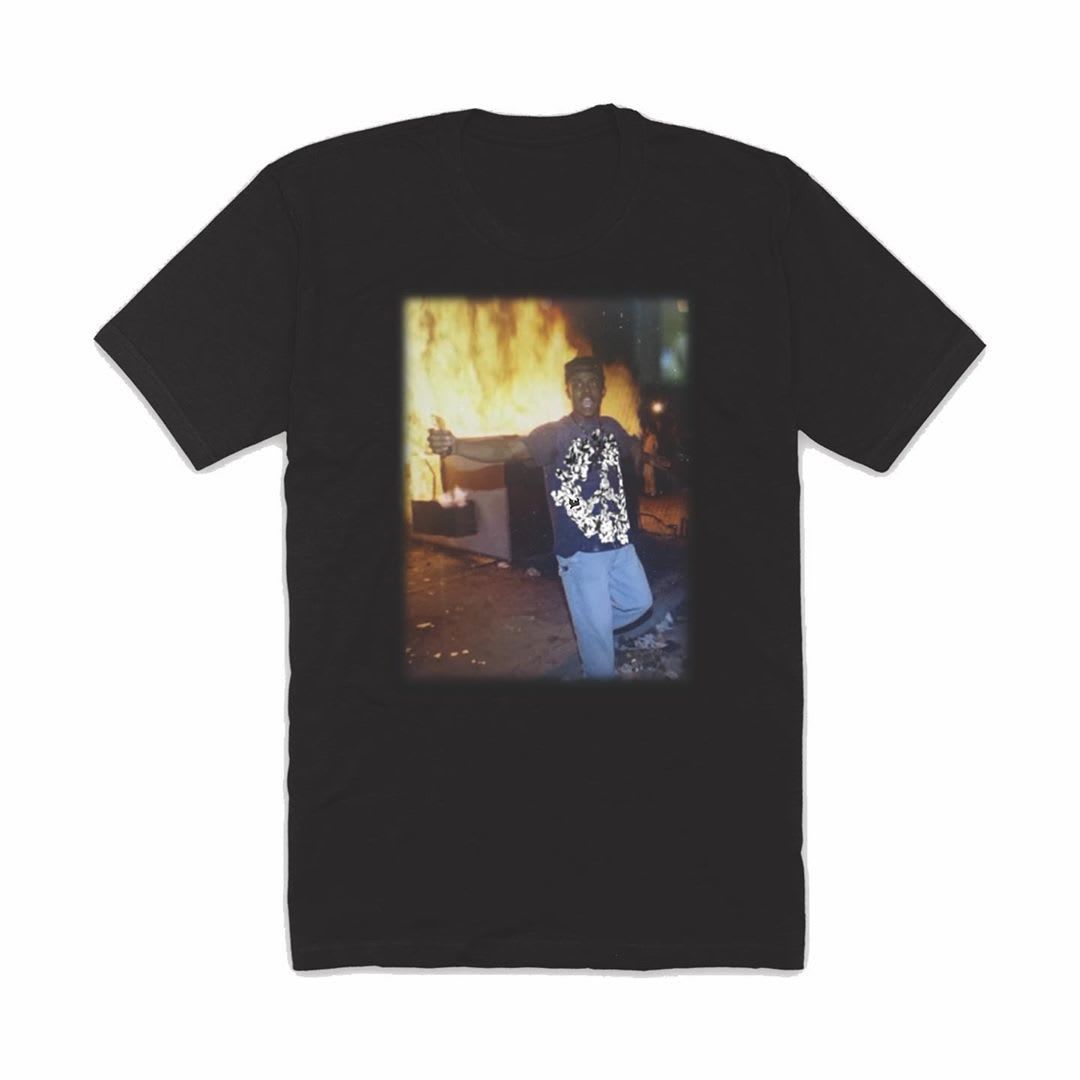 Beyond these brands, others like Chinatown Market, One of These Days, Kito, Do Not Disturb, Canal, Much More, Freddie Gibbs, Simplistic.US have manifested through graphic t-shirts with messages that call for equality and real justice in a world of political and social instability.