READ IN: Español
A few days ago Courtney Love posted an outraged message on Facebook regarding "Pam & Tommy," the series about Pamela Anderson and Tommy Lee's sex-tape that Hulu is producing.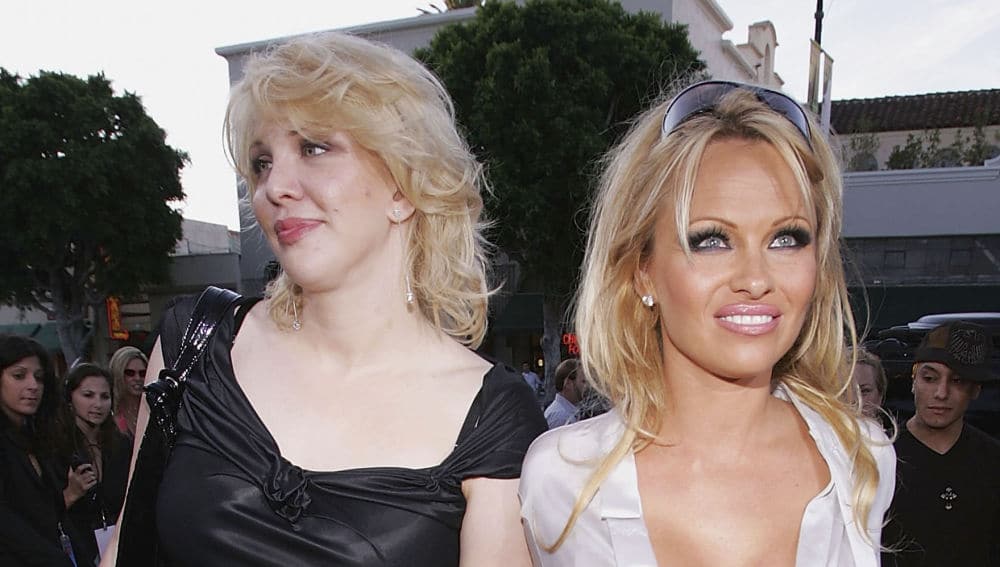 In 1995 Pamela Anderson and Tommy Lee recorded a sex tape during their honeymoon, which was later leaked and reached all of Hollywood. It was the first viral video in history and now, the production company Hulu is preparing an eight-episode series that will address the scandal. On the occasion of the announcement, Courtney Love showed her discontent about it and published on Facebook a post showing her support for Pamela Anderson. She experienced how the leak of that video ruined her friend's life and logically, she was not going to bite her tongue.
"When the Pam and Tommy sex tape came out, I (along with Patty Schemel and Melissa Auf der Maur) was recording an album (Hole's Celebrity Skin). There were a lot of single women in a lot of recording studios in Los Angeles. Where everyone (EVERYONE!) (engineers, producers , owners , ….) watched the sex tape having fun without thinking about what the protagonists were going through. It was disgusting. I banned everyone from talking about it. It destroyed my friend Pamela's life. Totally," she explained on social media.
Shortly after making her outrage public, Courtney Love  deleted the post. But it was too late, because her words had already spread through social networks and we, of course, were not going to let it go.