The street artist known worldwide as Banksy takes to Instagram to denounce the unauthorised use of his artwork by GUESS.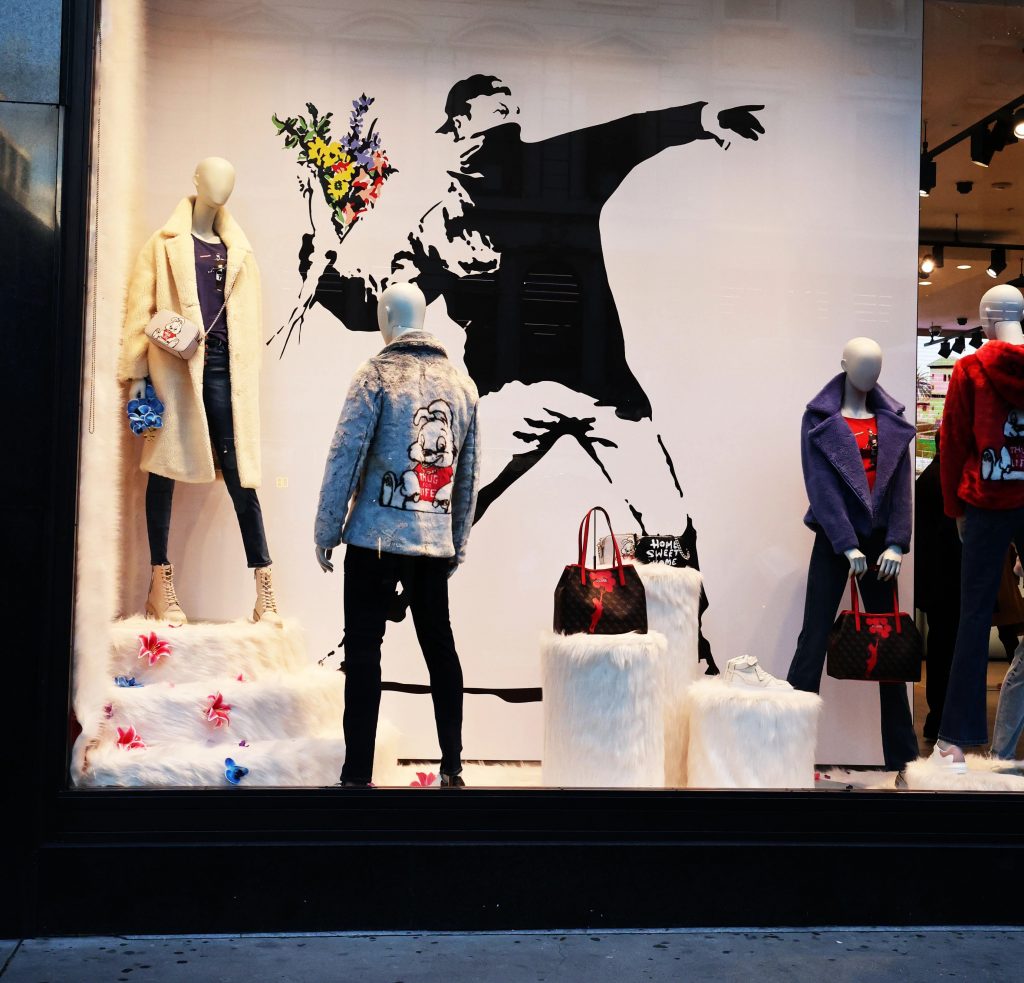 As Banksy claims on social media, GUESS allegedly used his iconic work 'Love Is In The Air (Flower Power)' in a mural in its shop on Regent Street (London) without permission.
As a consequence, the artist not only denounces this illegal practice but encourages thieves to tell the exact location of the store.
"Attention all shoplifters. Please go to GUESS on Regent Street. They've helped themselves to my artwork without asking, how can it be wrong for you to do the same with their clothes?" Banksy denounces.
GUESS had announced the capsule collection in collaboration with BRANDALISED, a self-described graffiti licensee whose mission is to provide Banksy fans with affordable collectibles. As a result, the California-based brand has decided to close the shop and cover the display with security.
Ver esta publicación en Instagram
Sigue toda la información de HIGHXTAR desde Facebook, Twitter o Instagram