READ IN: Español
Anna Wintour takes full responsibility for Vogue's 'hurtful or intolerant' behavior in an email apologizing to the magazine's employees for all their 'racial mistakes'. Employee feedback has ignited the fashion bible with statements that go far beyond alleged racial errors, making it clear that there is no space for black people at Vogue.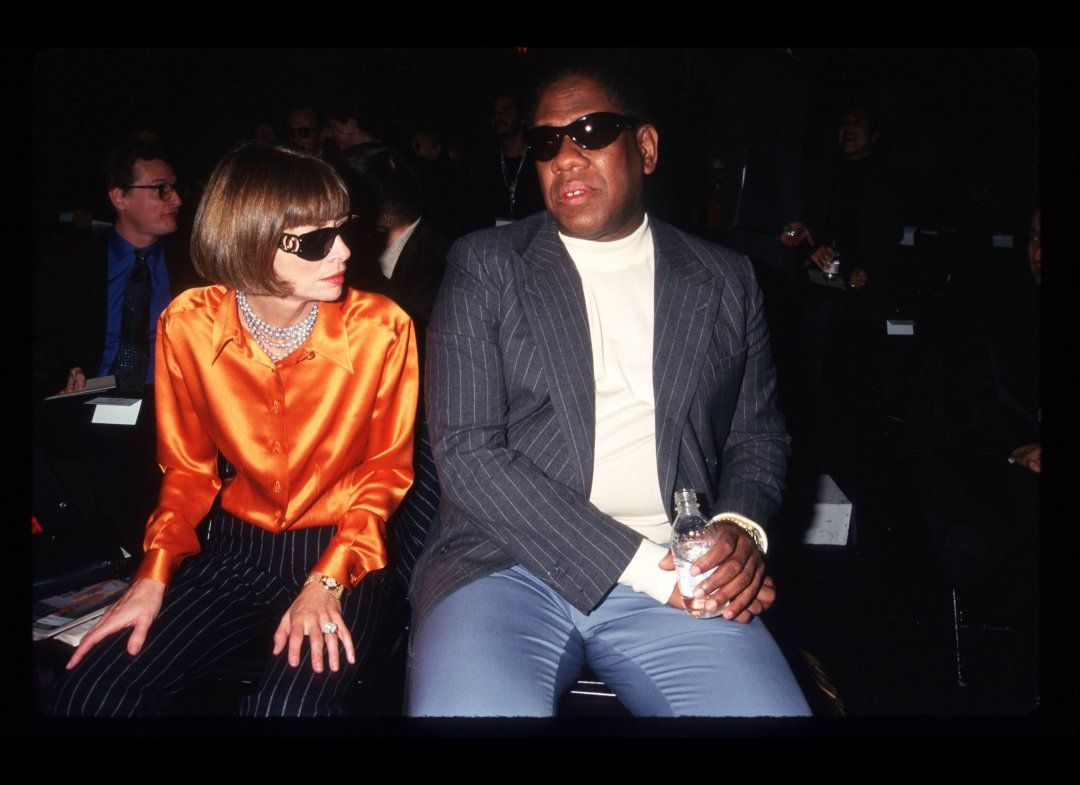 The legend A.W. admitted that the magazine had historically failed to elevate and make room for black creators. The digital letter, obtained by "Page Six," was e-mailed to all employees on June 4, promising immediate action to highlight the work of black editors, photographers, writers and designers.
"I want to start by acknowledging your feelings and expressing my empathy for what so many of you are going through: sadness, pain and also anger," Wintour explained. "I want to say this especially to the black members of our team – I can only imagine what these days have been like. But I also know that the pain, violence and injustice we are seeing and talking about have been there for a long time. Recognizing it and doing something about it is something that should have been done."
"We have also made mistakes, publishing images or stories that have been hurtful or intolerant. I take full responsibility for those mistakes […] It can't be easy being a black employee at Vogue, and there are very few of you. I know it's not enough to say we'll do better, but we will – and please know that I value your voices and responses as we move forward. I'm listening, and I'd like to hear your comments and advice if you'd like to share any.
She added that this historic moment for America should be "a time of listening, reflection and humility for those of us in positions of privilege and authority".
VOGUE'S RACISM COMES TO LIGHT
One of the people who demonstrated against Anna Wintour and Vogue was Shelby Ivey Christie, recruited as a media planner at Vogue in 2016. She tweeted that her time at the magazine had been "the most challenging and miserable" of her career, adding that the harassment from white colleagues was exhausting.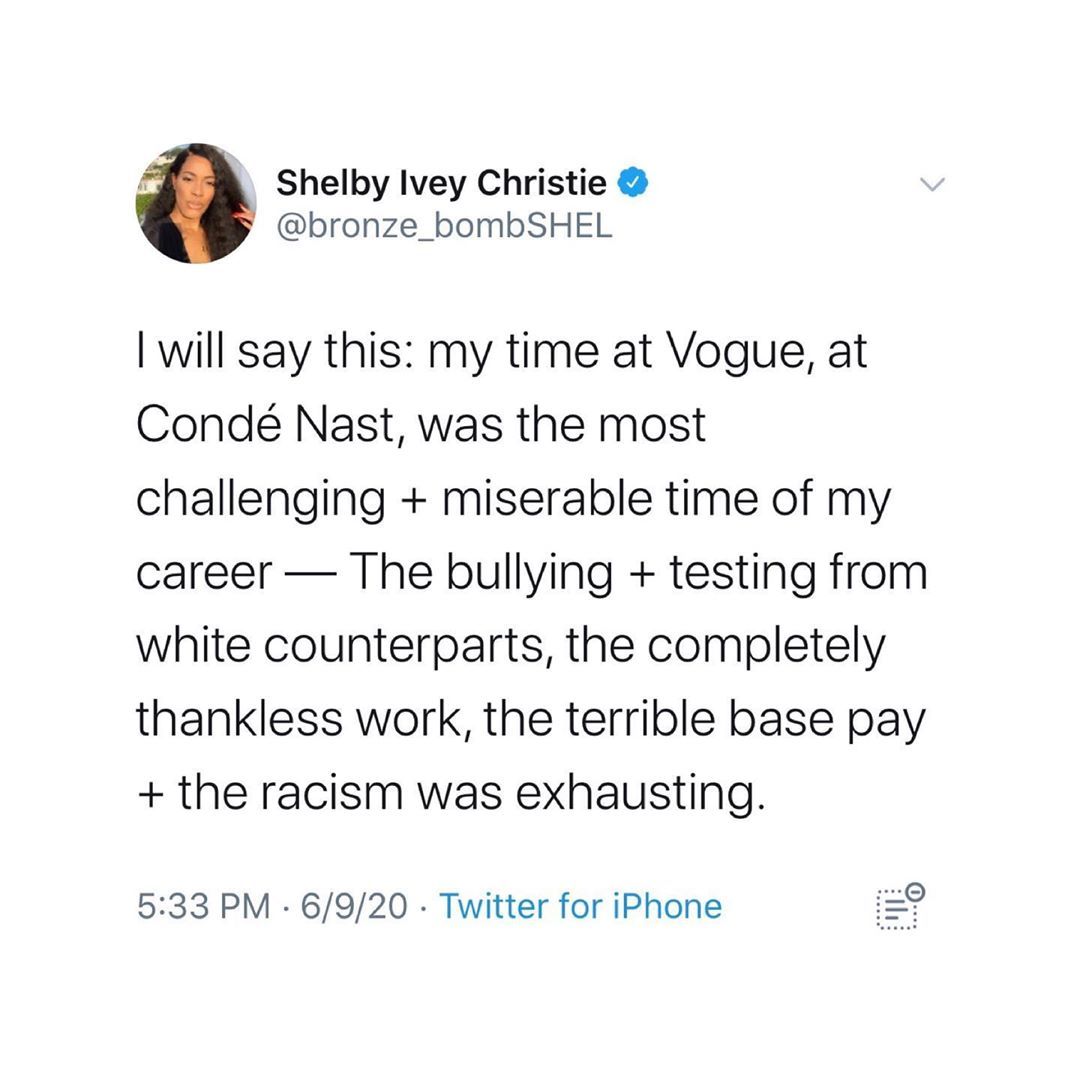 Christie demands the overqualification of black, underpaid and overworked employees. She was assigned additional territories stretching from the west coast to Italy, could extend working days to 20 hours. Nepotism was also a problem. In @vogue's social media team, two black members were Ivy League graduates while their white counterparts "had no relevant prior experience".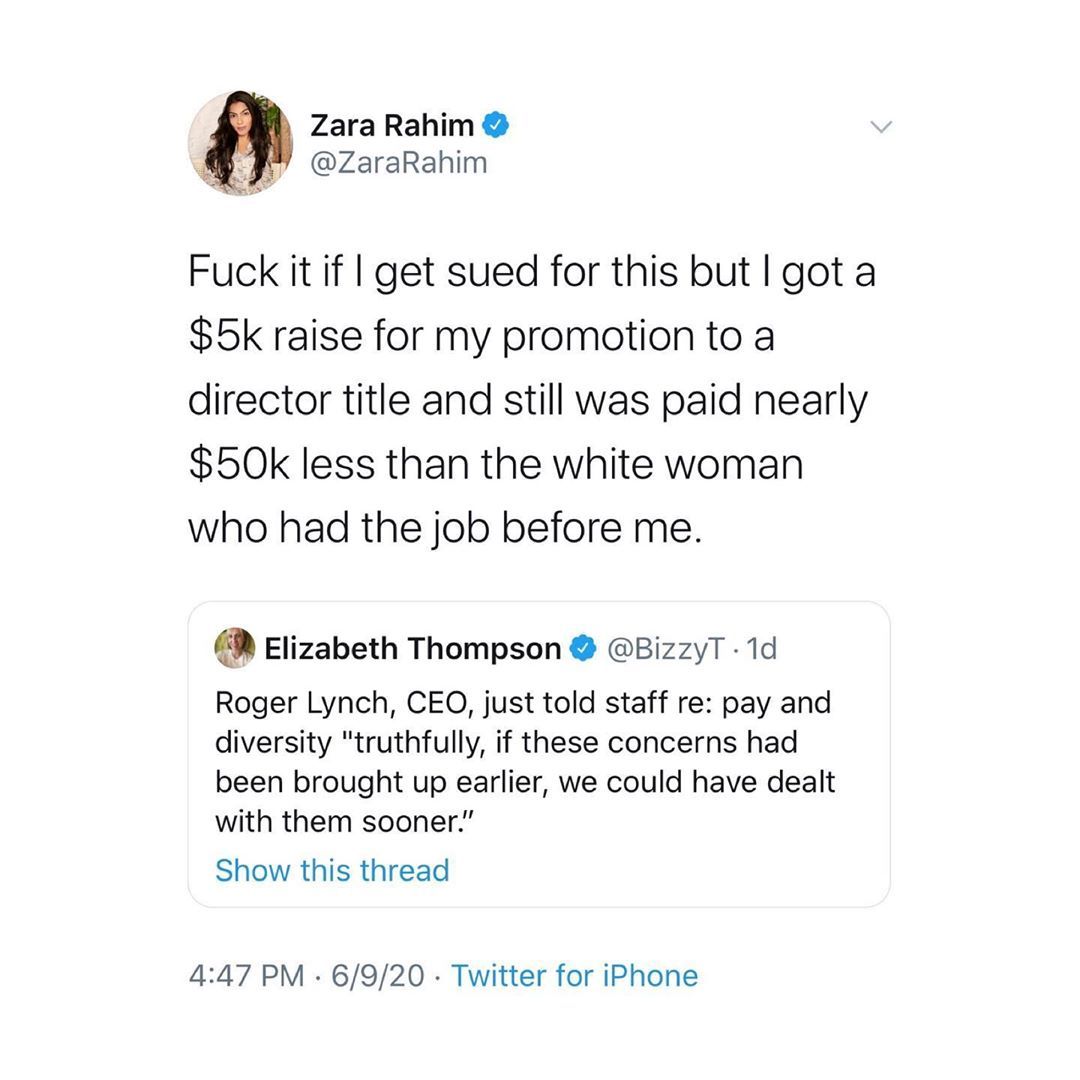 Zara Rahim was hired as Vogue's communications director in 2017. A former spokesperson for Hillary Clinton, she also worked for President Obama before entering the Vogue universe. As the only WOC in a leadership role, she was given additional diversity responsibilities that amounted to extra work. "In the end I was told I was 'complaining too much,'" she said, envisioning a sad reality that is unveiling itself, now more than ever, to all the racist players in the industry.