READ IN: Español
Jedet is eternally creating herself. Her creativity has no end: from music or acting to the literary climax, we can see her clear chameleonic and experimental evolution on the stage.
The artist has played a role in real life that embodies gender and sexual freedom, taking as a reference point a series of women to whom she has paid tribute throughout her life. Today, she has closed a stage to open a new one full of light and electricity.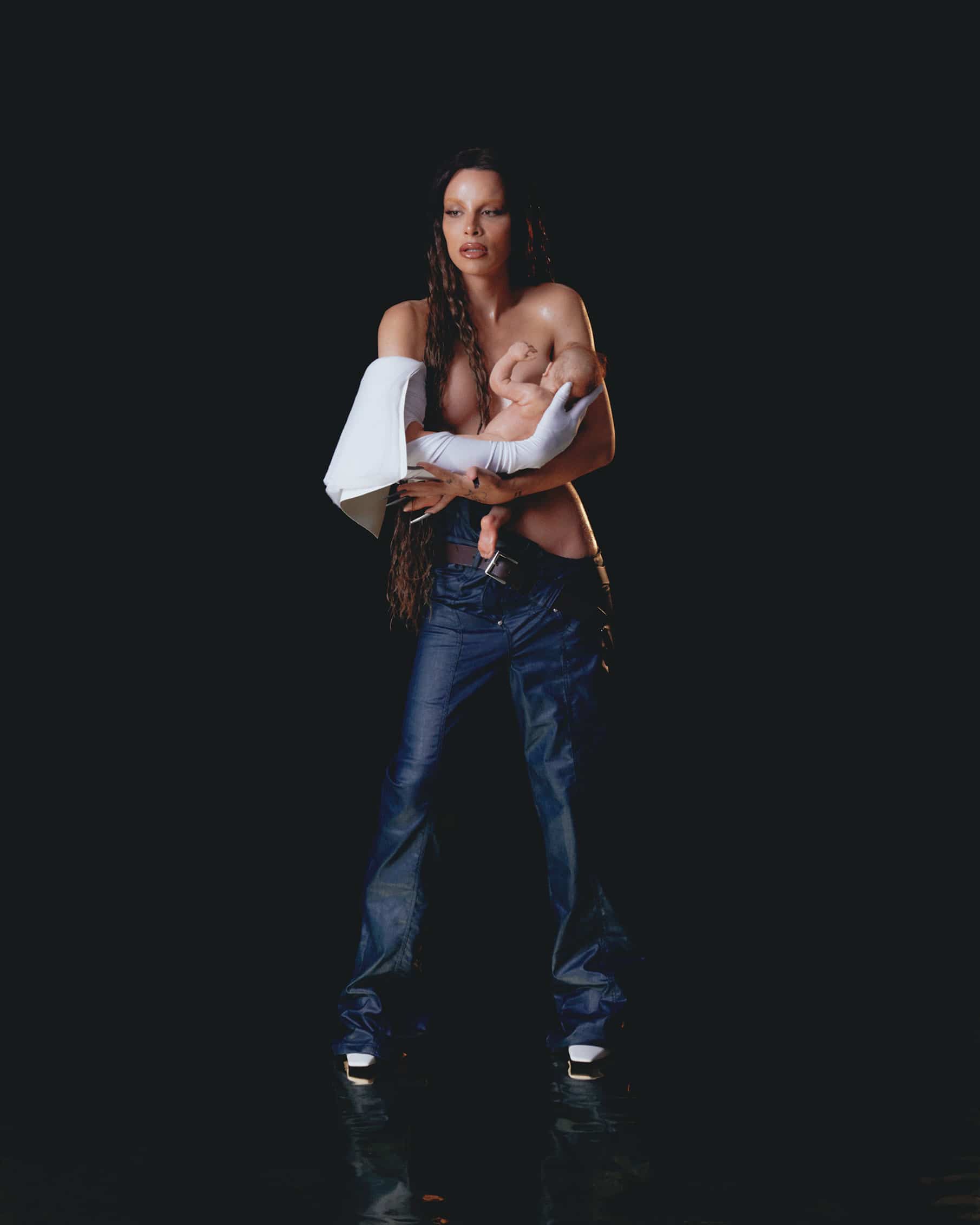 In this shooting in collaboration with Dose studio, we wanted to visually represent Jedet's rebirth through a divine image of powerful aesthetics. Jedet is now a superior being; an emotion in itself that evokes the birth of Venus. Personal growth lies in the background, while an allegory of human birth is found in holding a new life in her arms. Love is the basis of everything.
We talked to @lajedet about her work, career and inspiration, or how -without wanting to- she has become the Marsha P. Johnson of the internet age.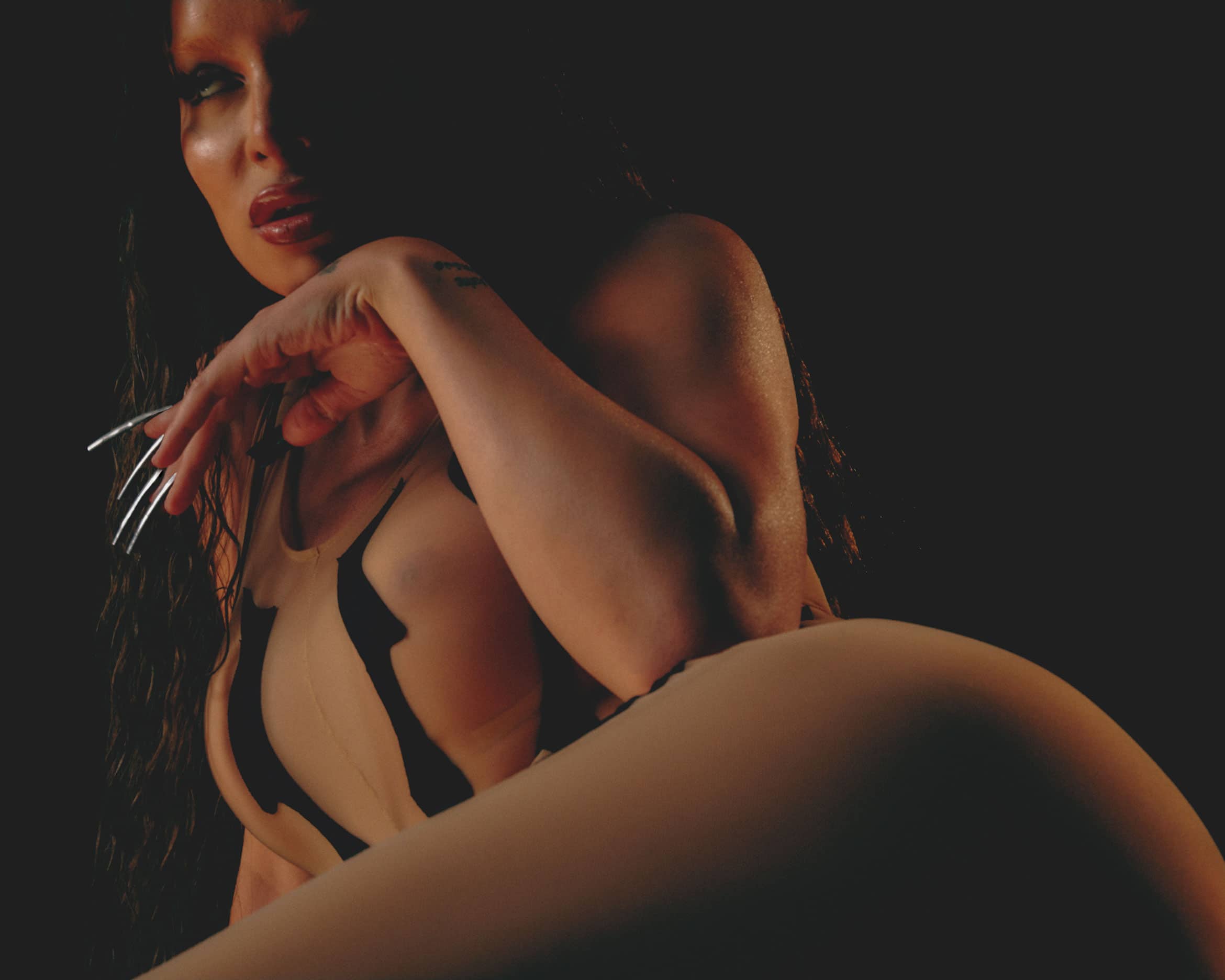 Higxtar (H) – In the last few years you have become one of the most exciting artists on the national scene. How have you experienced internally this evolution from 'playing a secondary role' to having them focus on you?
Jedet (J) – The truth is that everything has been so progressive that I haven't noticed much. I am happy to have better and better career opportunities and to be able to work with people I admire.
H – Without a doubt, your creative depth seems to have no limits. How do you feel you express yourself better? writing, singing, acting…
J – Each artistic discipline is different and each one brings me something that fills me and without which I could not live. That's why I feel the need to experiment with all three. The cool thing about music is that it fuses all three things: I write a lyric, I sing it and then I play it in the video clip.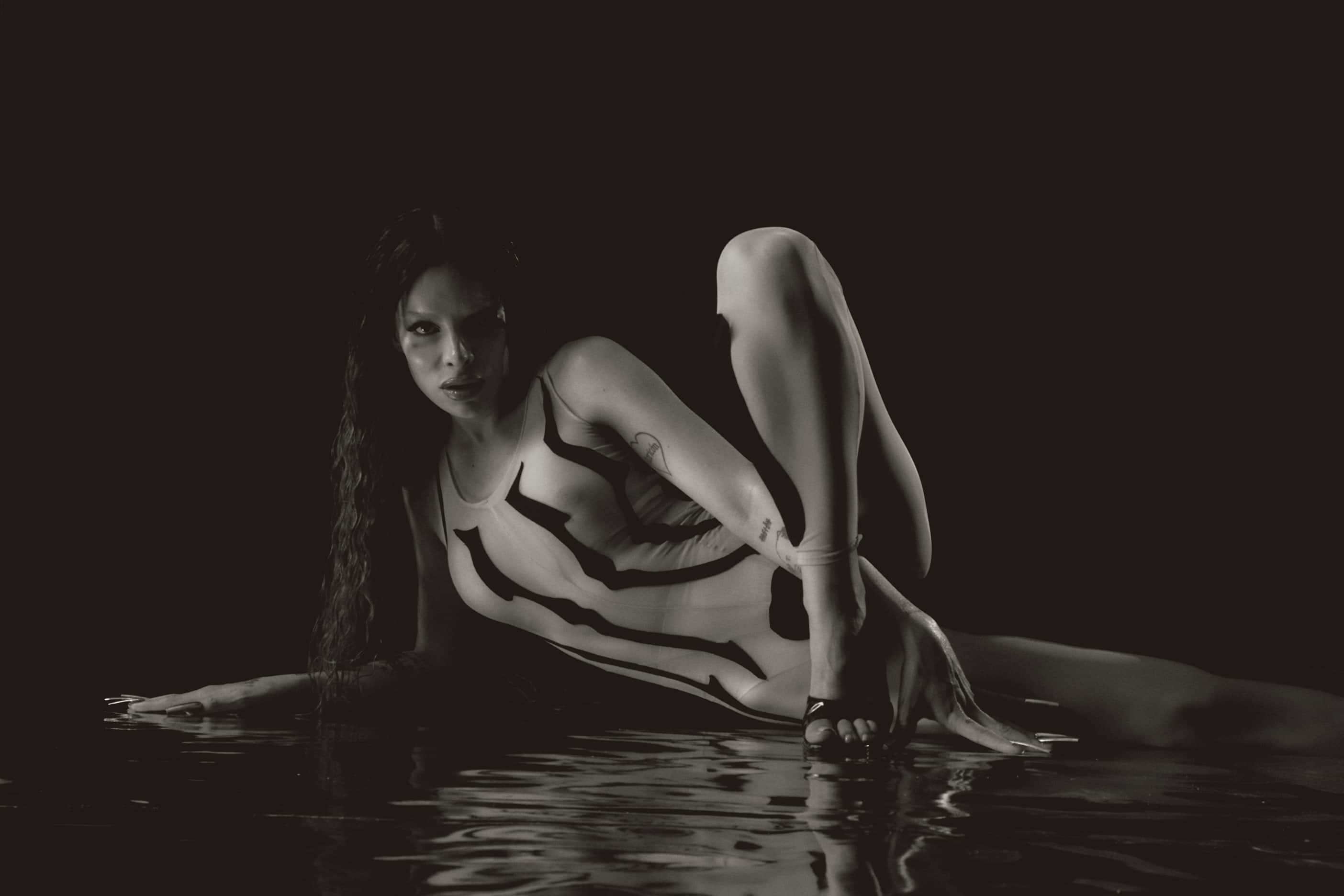 H – What aesthetic and ideological references have helped build the Jedet of today?
J – Marilyn Monroe, Sara Montiel, Lola Flores, Lana del Rey, Amy Winehouse, Pedro Almodóvar, Lil Kim, La Veneno, Spice Girls, Marisol, Britney Spears, Madonna, Jeanette, Nancy Sinatra… the list is much longer but you can already tell where the shots are going. I always wanted to be a folklorist, I have spent my life doing aesthetic and artistic tributes to the artists I admire.
H –In the pictures, we wanted to visually tell the 'rebirth' of Jedet; the closing of a stage, and the beginning of a new life. What are you leaving behind? Could we celebrate the birth of a free woman?
J – I leave behind the complexes, the insecurities, the toxicity, the disbelief in myself. Every day I feel stronger and more comfortable in my skin. Each day I love myself a little more than the one before.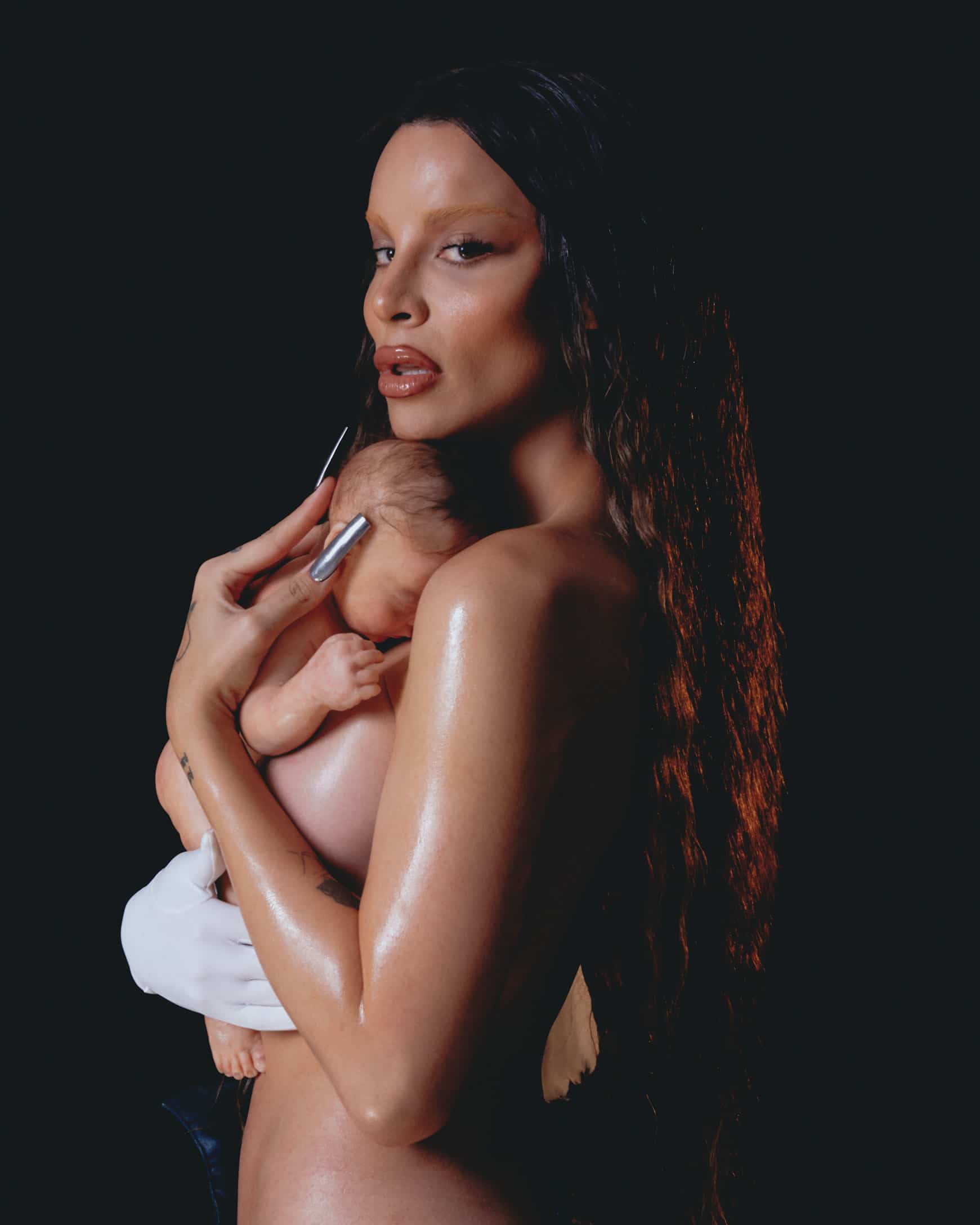 H –Throughout your career, do you think you have been valued more in a superficial way, than really for your talent?
J – I think that I have not yet been able to show myself 100% on social networks and that the image I project can sometimes be too frivolous and this has meant that many people do not know how to see further and do not take me seriously. But that's not something I'm worried about either. Time and my work have always given me the opportunity to show what I am worth.
H –In your book 'Butterfly Effect' you open yourself up completely. What part of Jedet do you communicate in the book, which you had somehow silenced until now? How was the creative process behind your work with Filip Custic?
J – It's as if when I bought the book my diary was stolen because the book is the collection of texts from my personal diary as it was written in my blog.
Filip has been my friend for a few years now and we always wanted to work together but we wanted to find the right project and we both thought that the book was the moment to unite artistically. He was the one who created the whole concept of the cover based on conversations we had and I named the book the "Butterfly Effect" because that's what Filip called the work he created for the cover.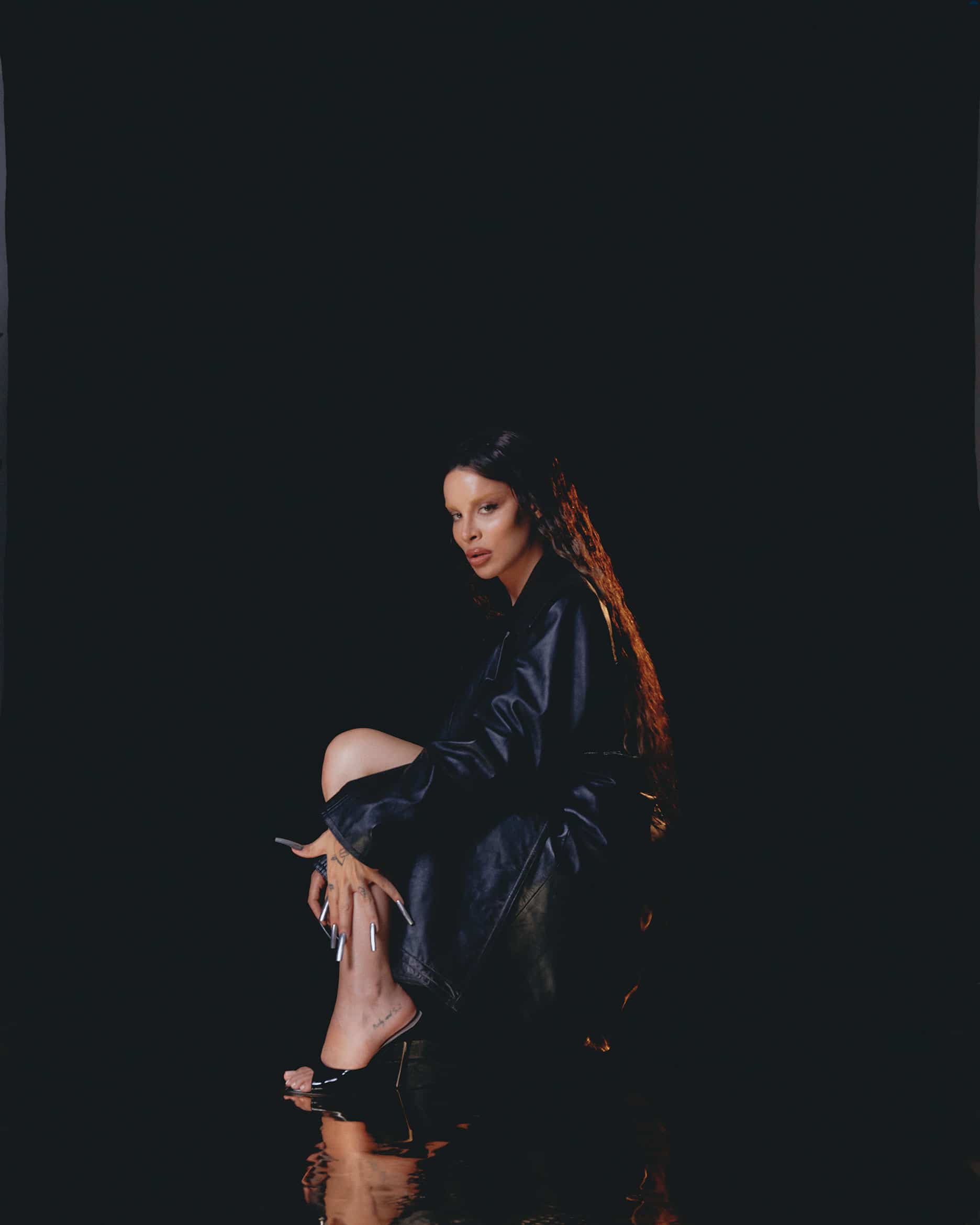 H – This 2020 has been very special for everyone. What have you learned in this short period of time? What has it taught you?
J – It has taught me many things. The value of what is really important, that everything that is worthwhile requires a lot of effort and work, that taking care of your little head and who you surround yourself with is very important. I am very grateful to 2020. I have been able to fulfill many personal and work dreams, I feel that I am finally where I dreamed to be and I can't wait to see what 2021 has in store for me.
H – Finally, a classic that we all like to read… What are you currently working on? Any projects in the pipeline?
J – Right now I'm working on new music. I have two new singles coming out soon, the first one from MYGAL and the second one from Laskaar that will be part of my new EP. I have also recorded some collaborations with Bea Pelea, JoshOrtiz, Ms Nina, and West Dubai. So I come loaded.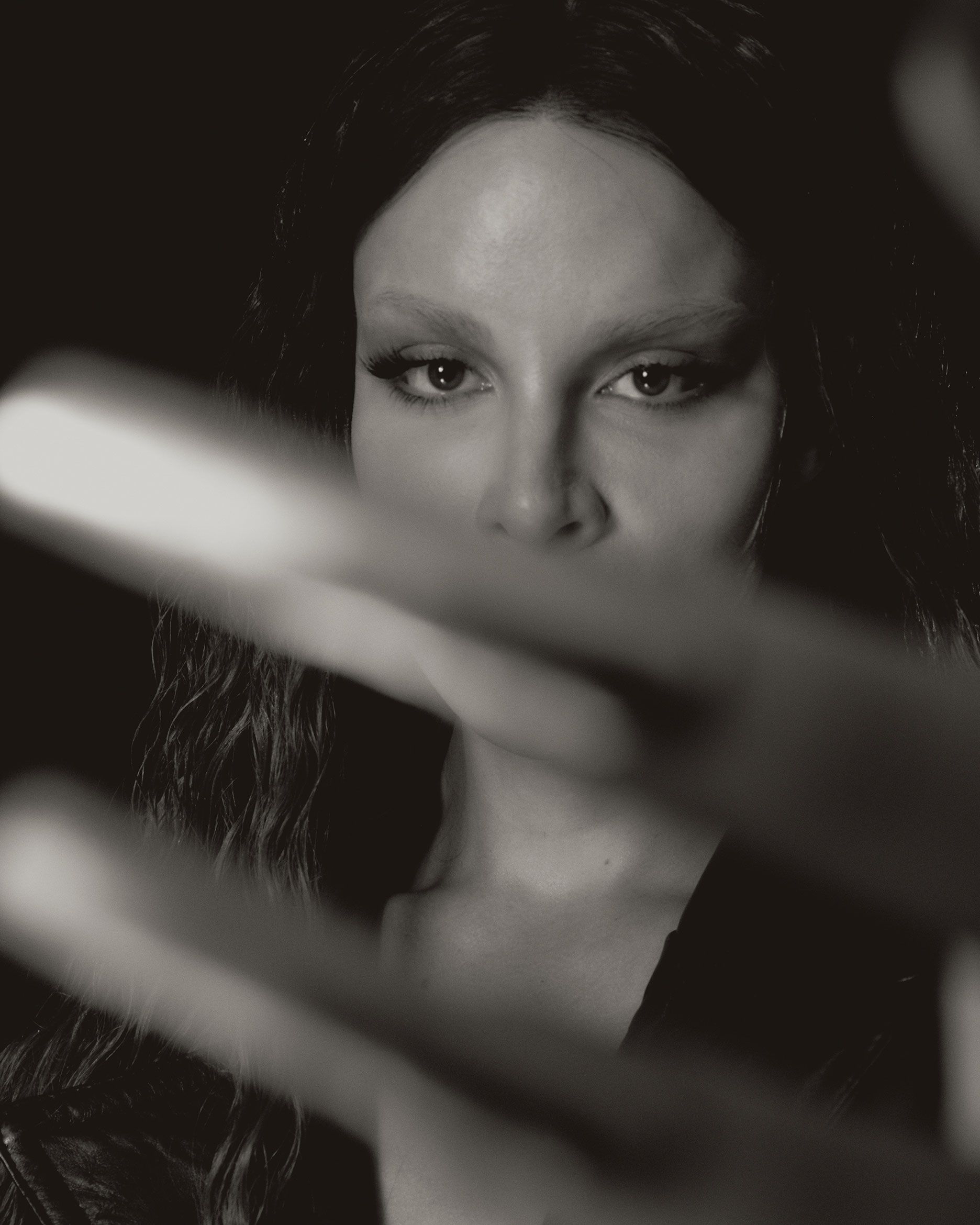 CREDITS
Creative and artistic direction: Dose @hellodose
Production: Highxtar x Dose
Photography: Borja Llobregat @borjallobregat
Styling: Alexis Ocón @alexxisocon
Model: Jedet @lajedet
Make Up: Fer Martínez @fer.martinez.mk
Hair: Sergio Serpiente @serpiente.es
Nails: Irene Garcia @bakalearte
Art Assistant: Guada Varadé @guadiv
CLOTHING
1. Pants and gloves:
@ONRUSHW23FH
Heel: Archive
2. Overall: ONRUSHW23FH
Heel: Archive
3. Trench:
@NINAMOUNAH
Heel: Archive
ACKNOWLEDGEMENTS
Artefacto @artefactoescenografia
Ruge Studio @ruge.studio