READ IN: Español
Iceberg's back, and they came back hard. Their London Fashion Week show proved the new direction for the Italian firm towards a pretty vibrant and updated universe of design proposals.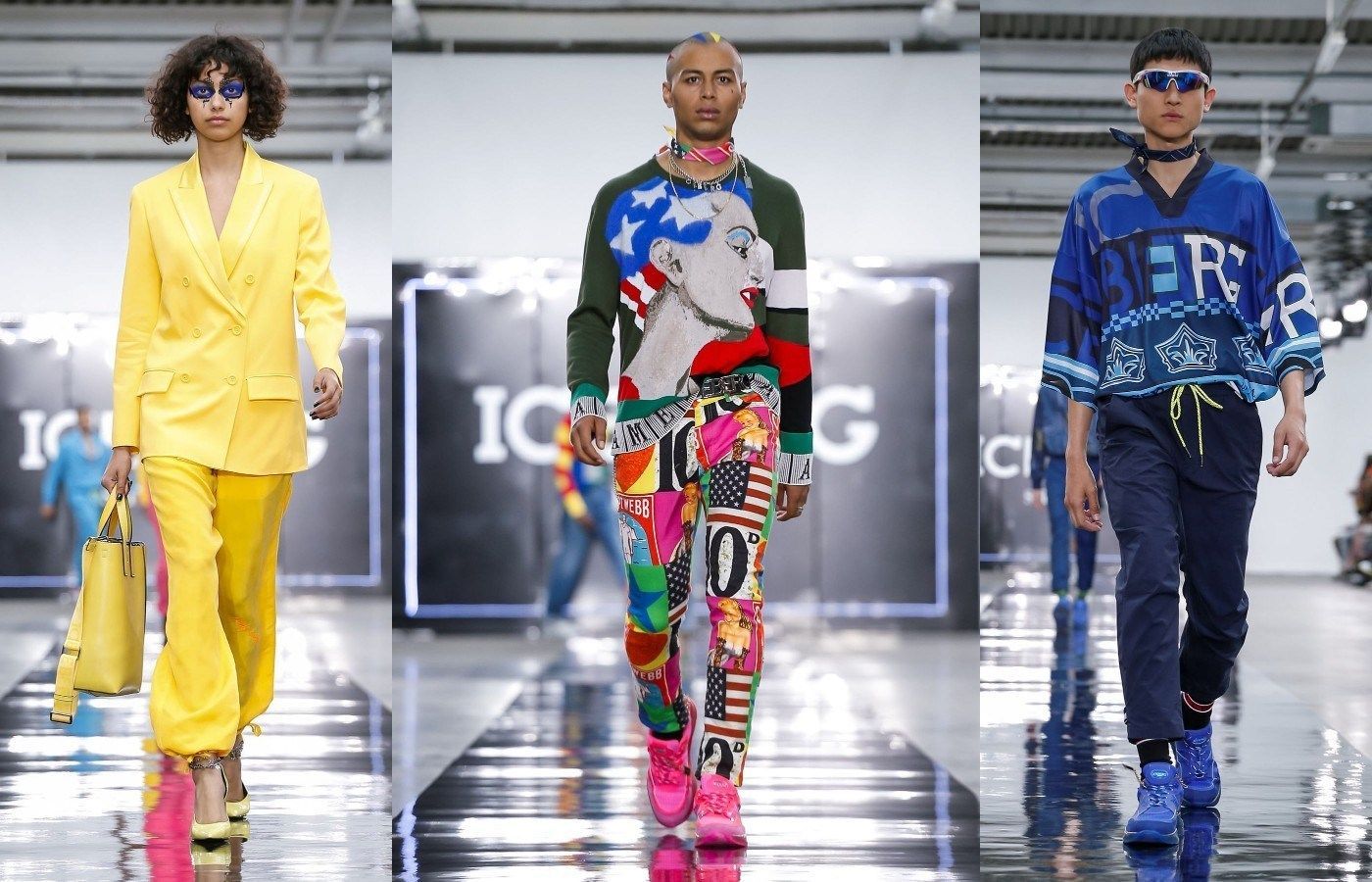 The runway showed gradually each one of the looks for the resort collection. It took us from crazy Looney Tunes and Disney prints to colorblock, neon and pastel tones and, above all, highlighted the collaboration with the renowned Pop artist Peter Blake, whom pieces wore Leo Mandela (@gullyguyleo) on the black vynil catwalk displayed for the occasion.
Footwear's relevance was a big deal, including a whole range of sneakers from chunky to runners, slides, sandals with translucent heels…
Iceberg Crucero 2020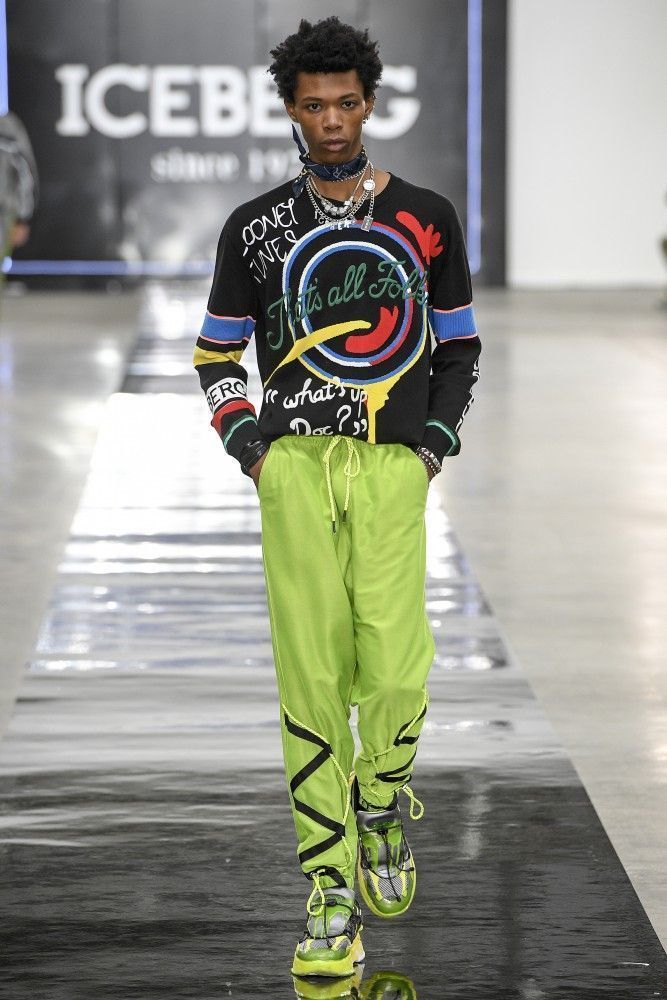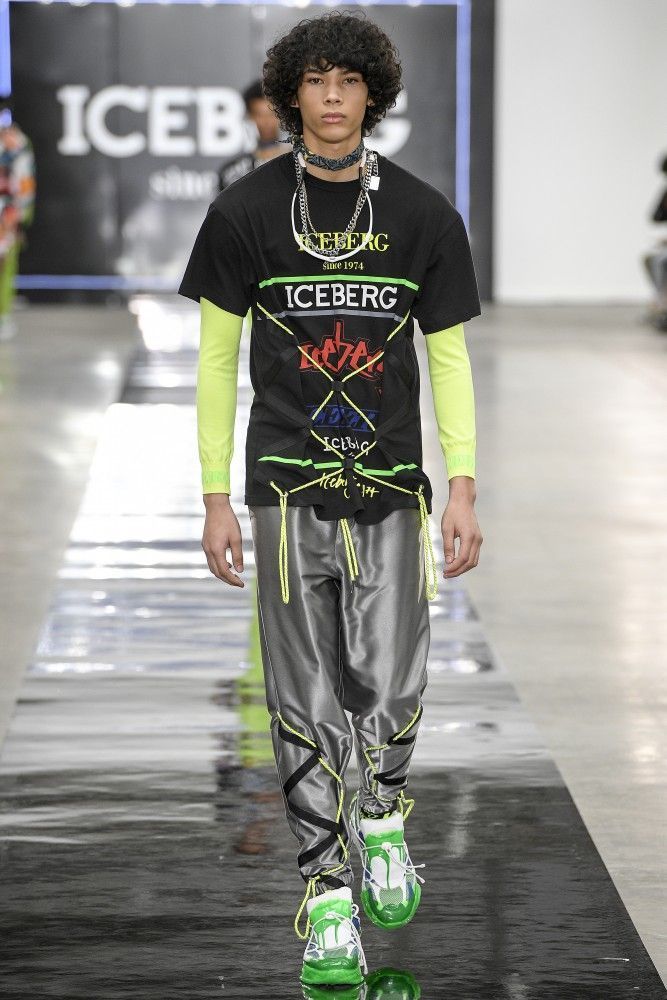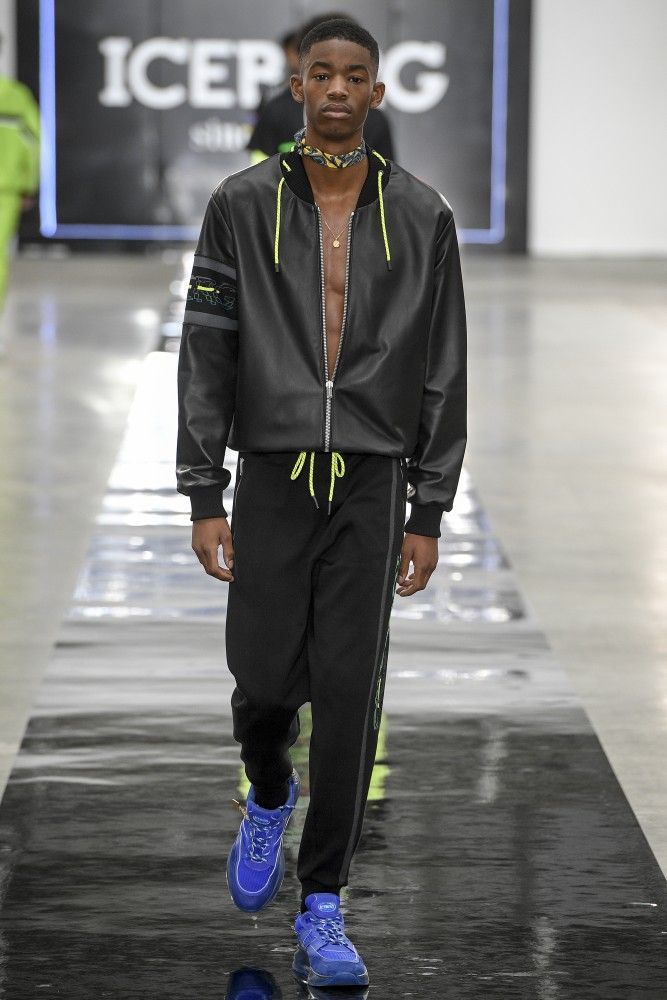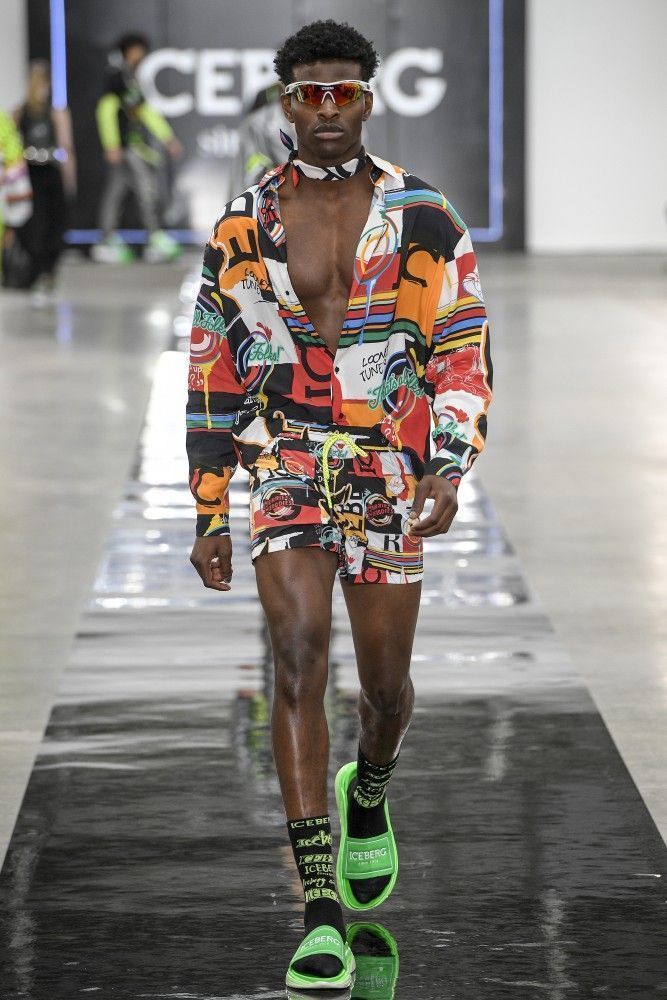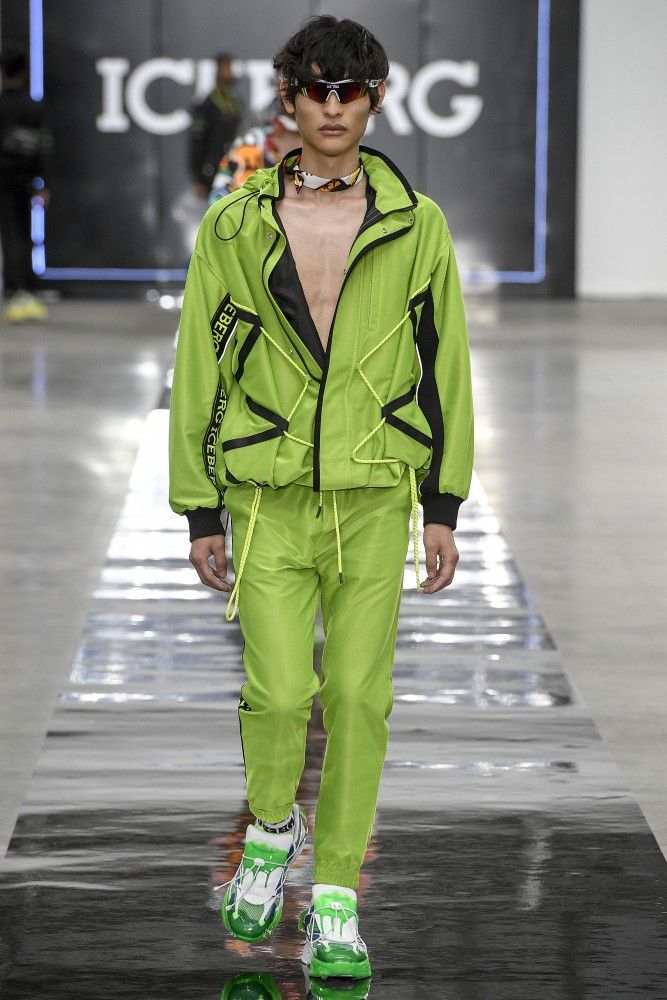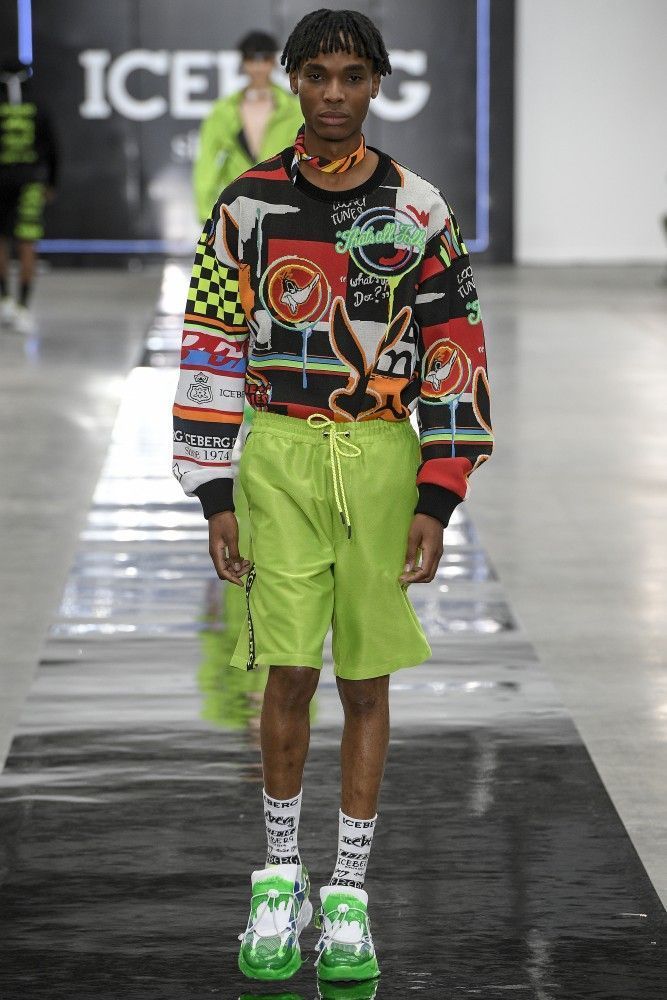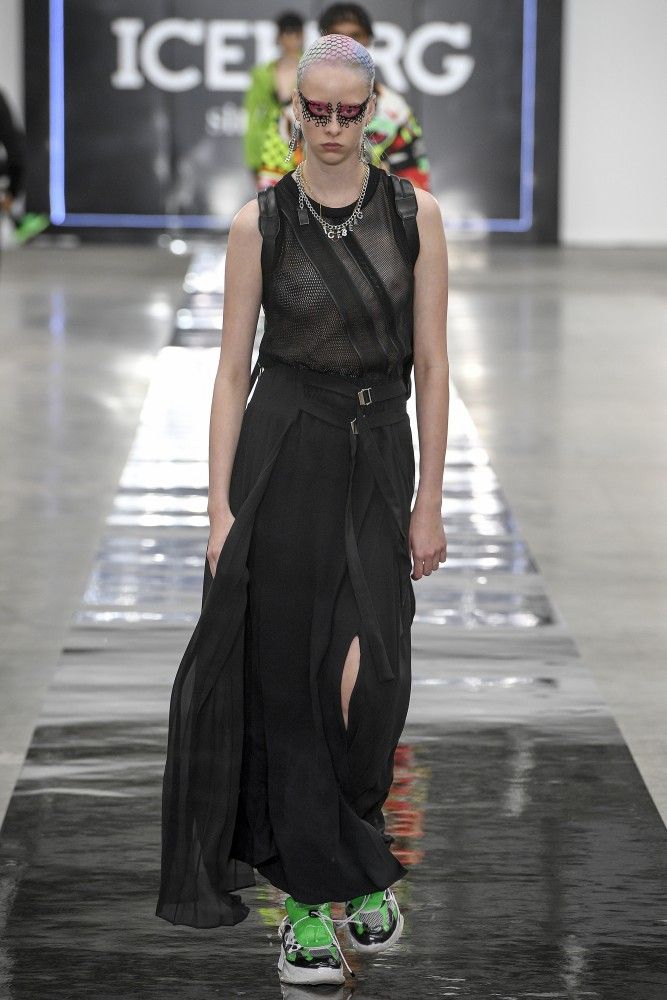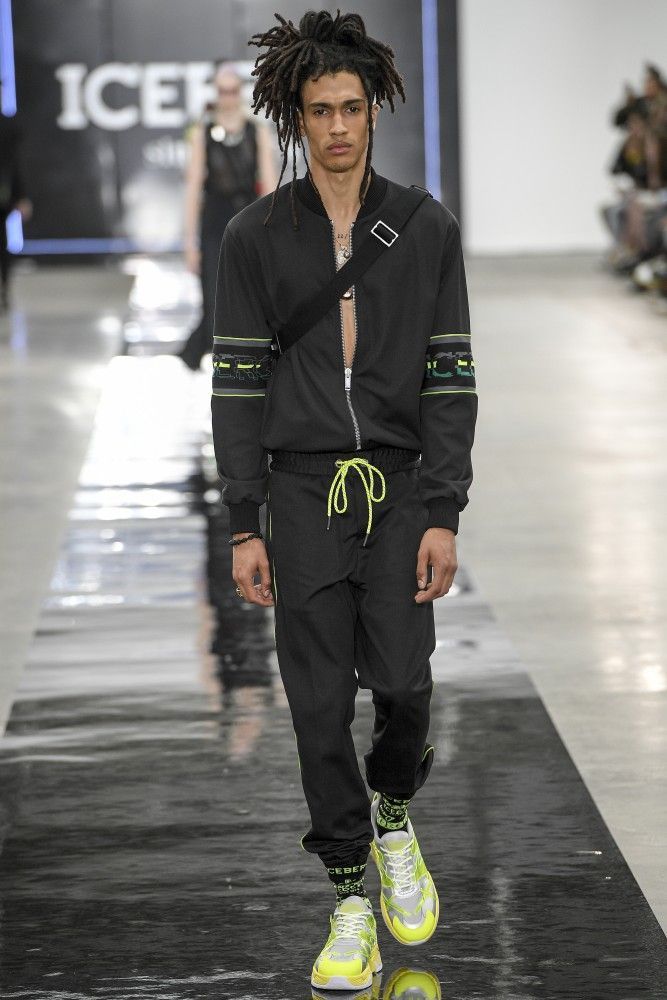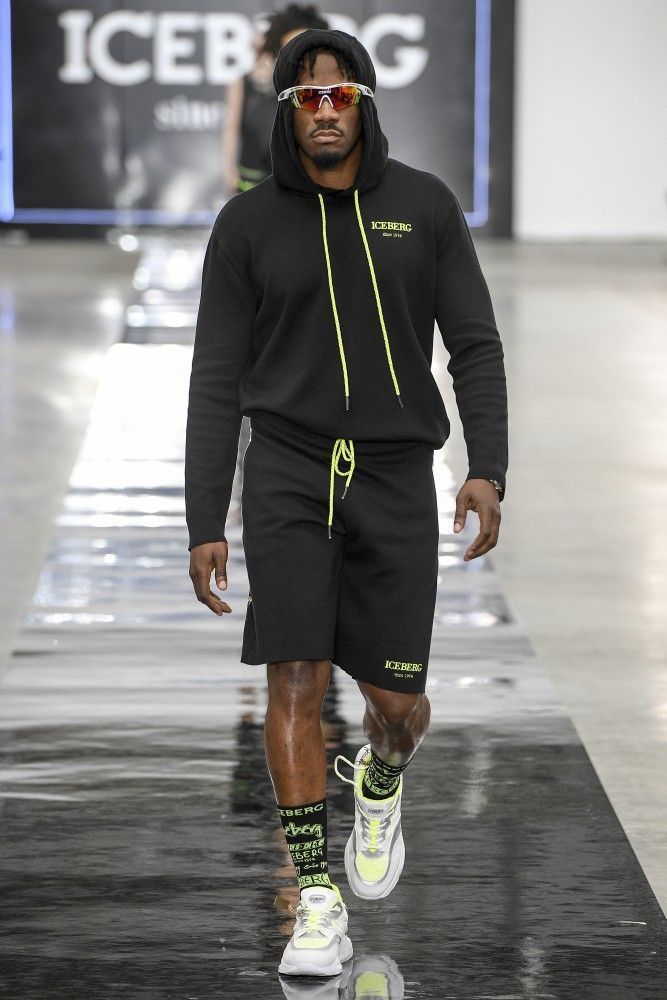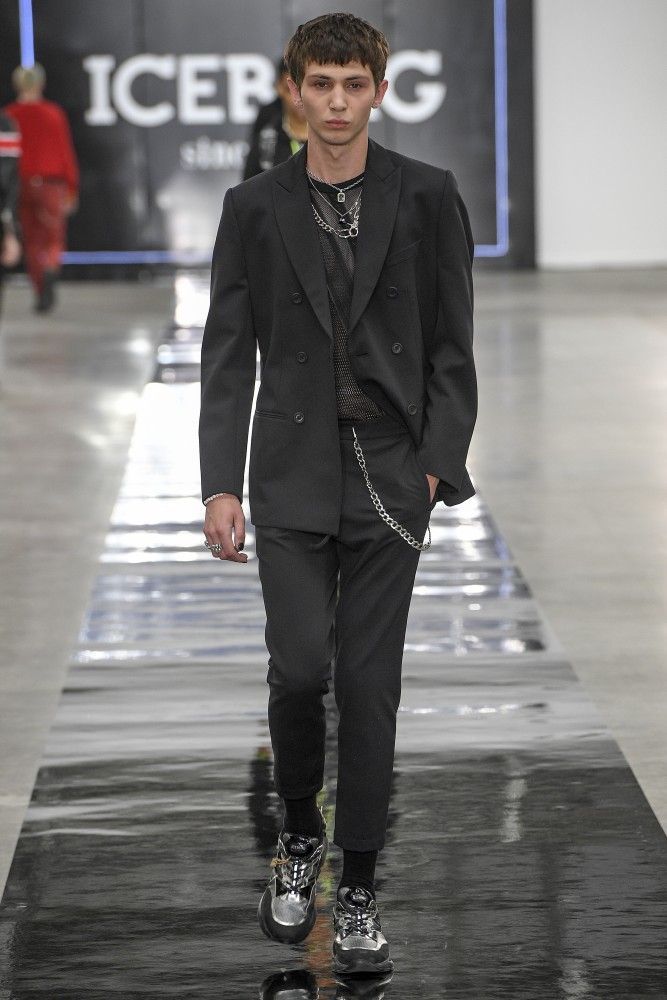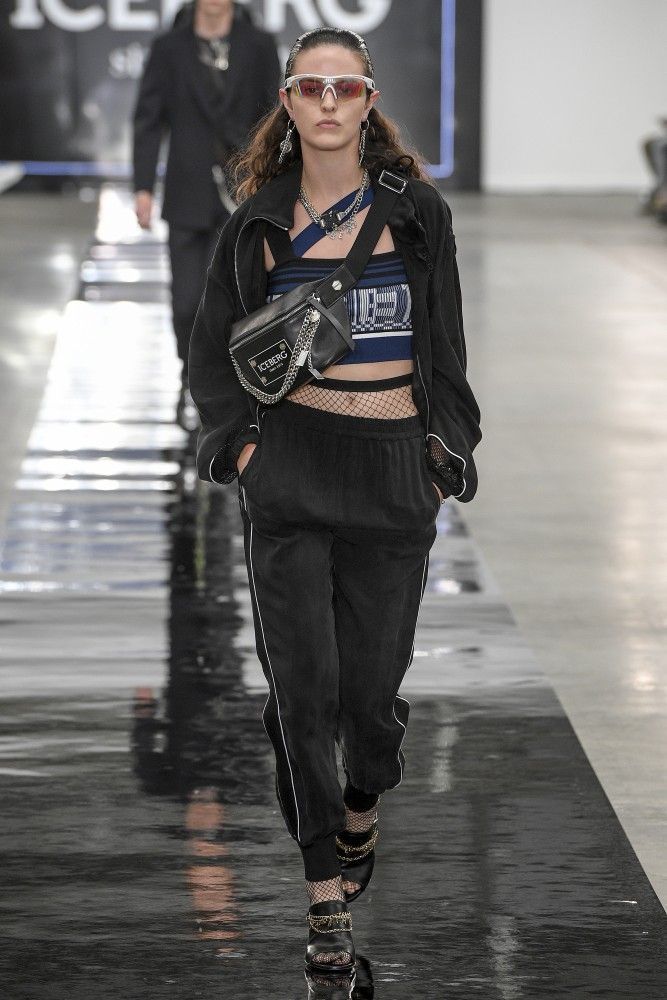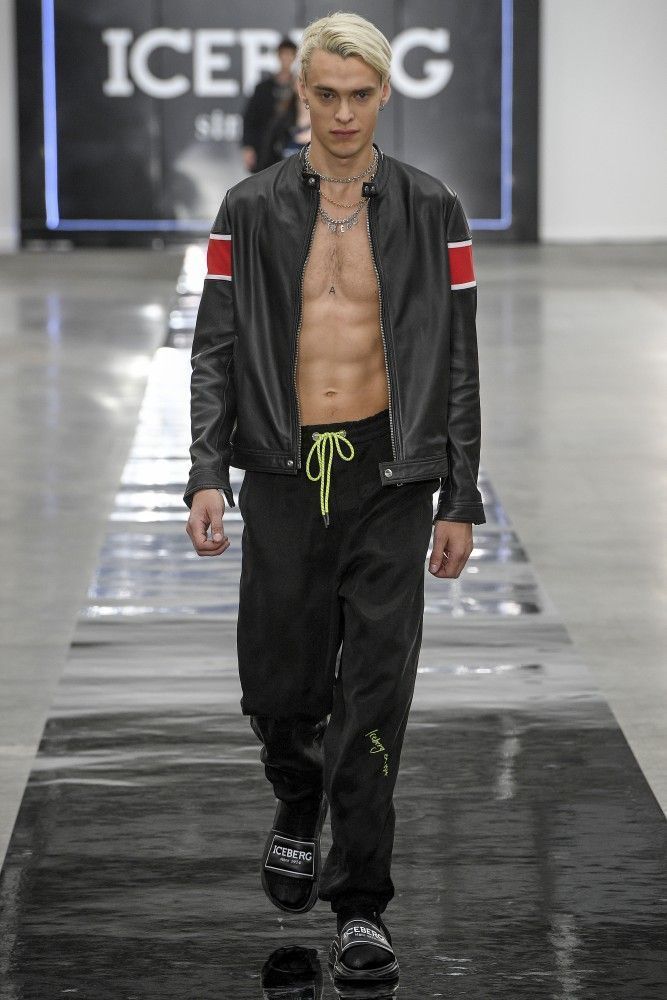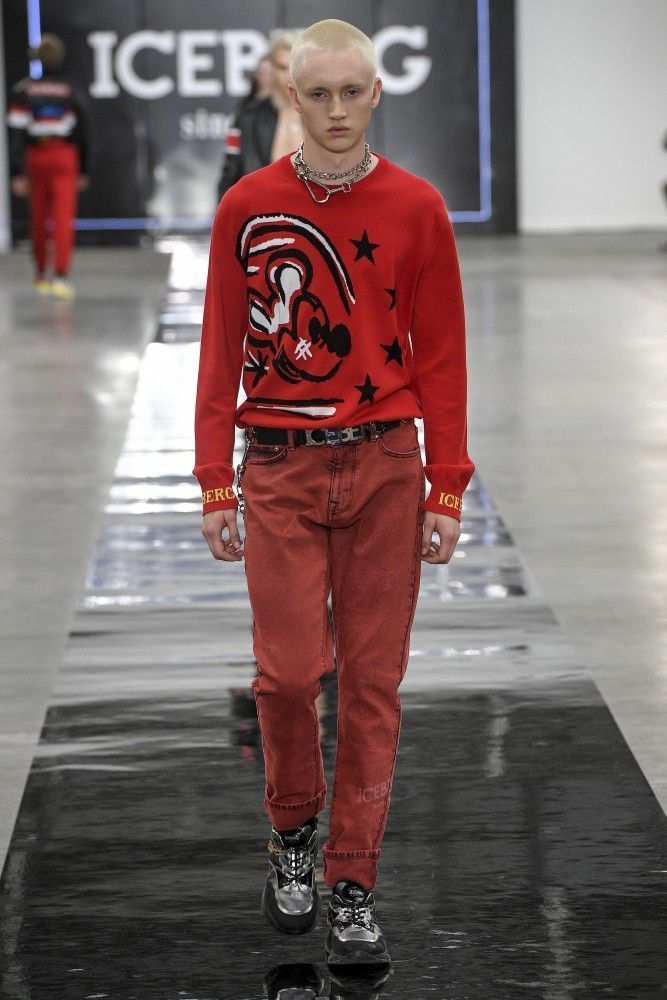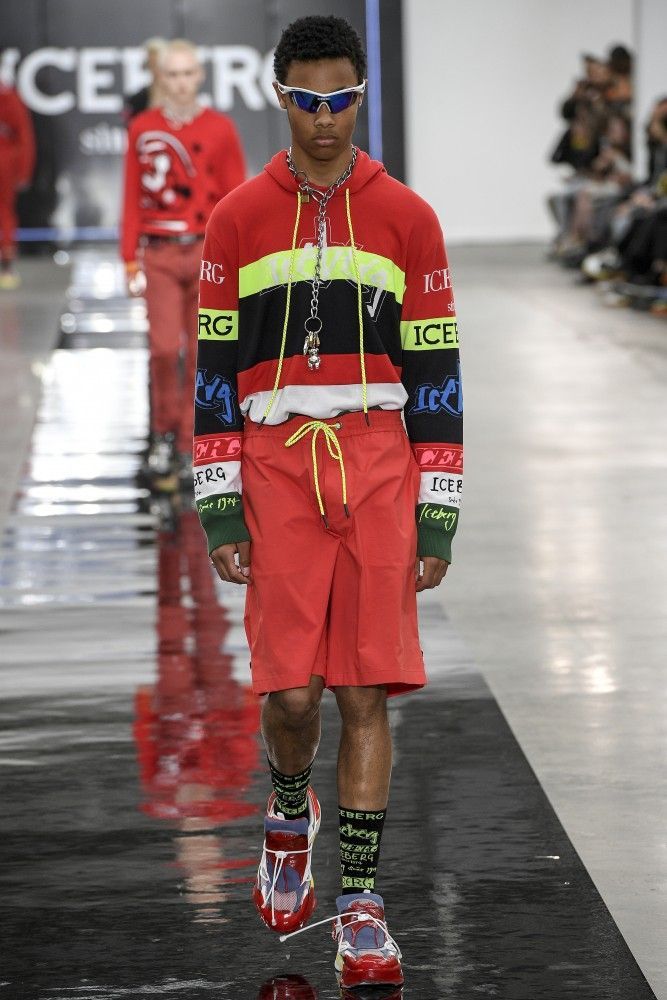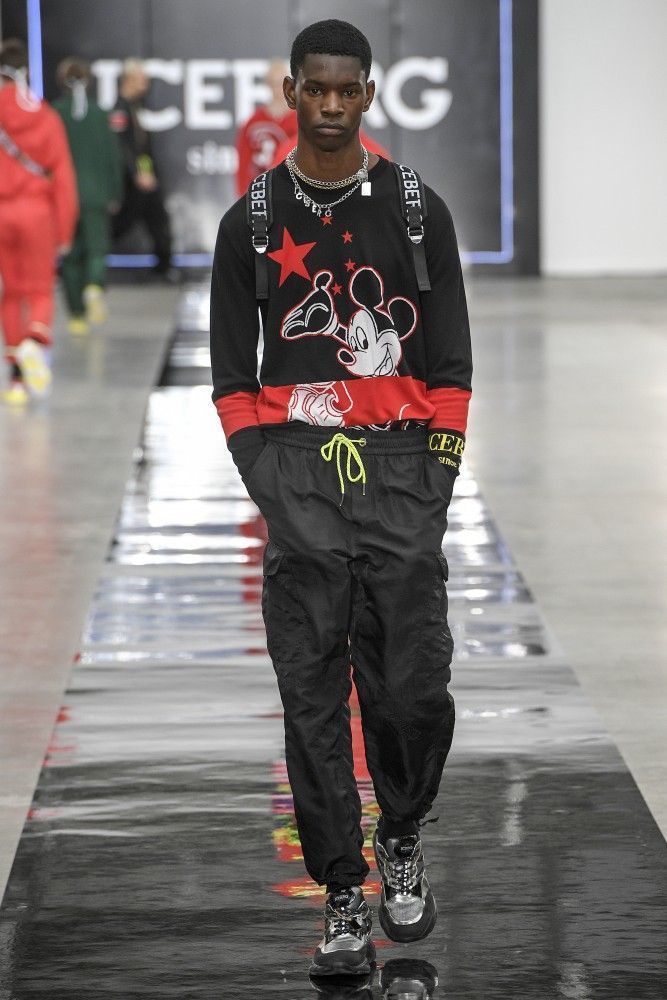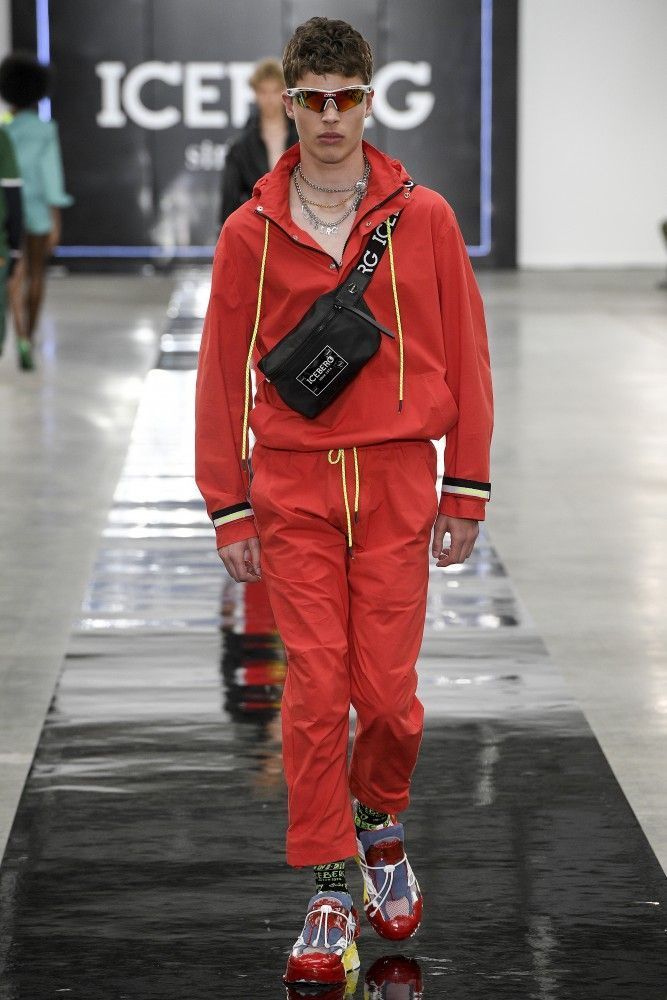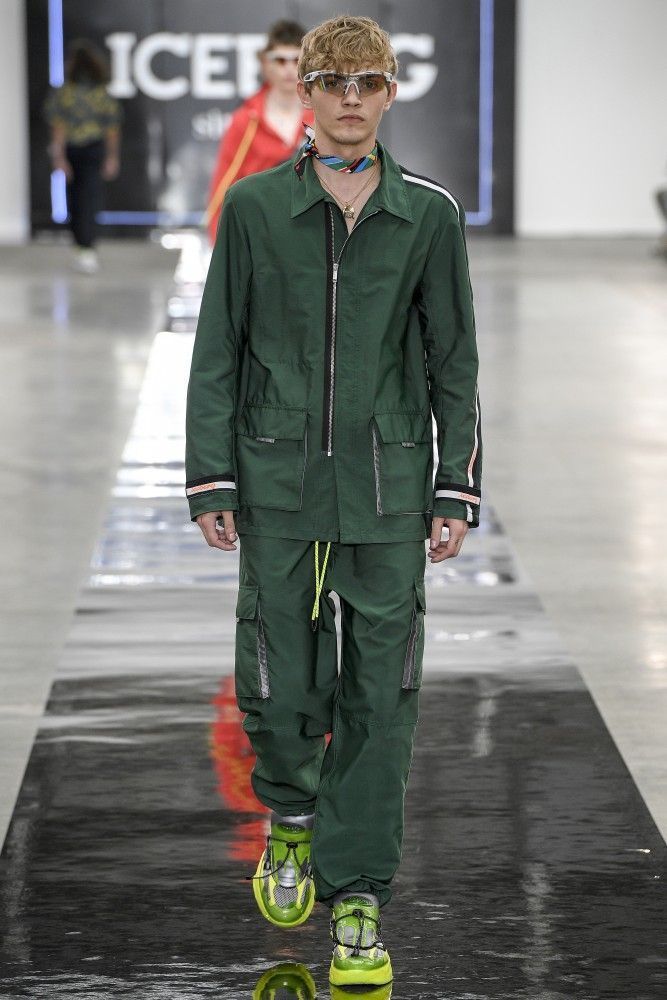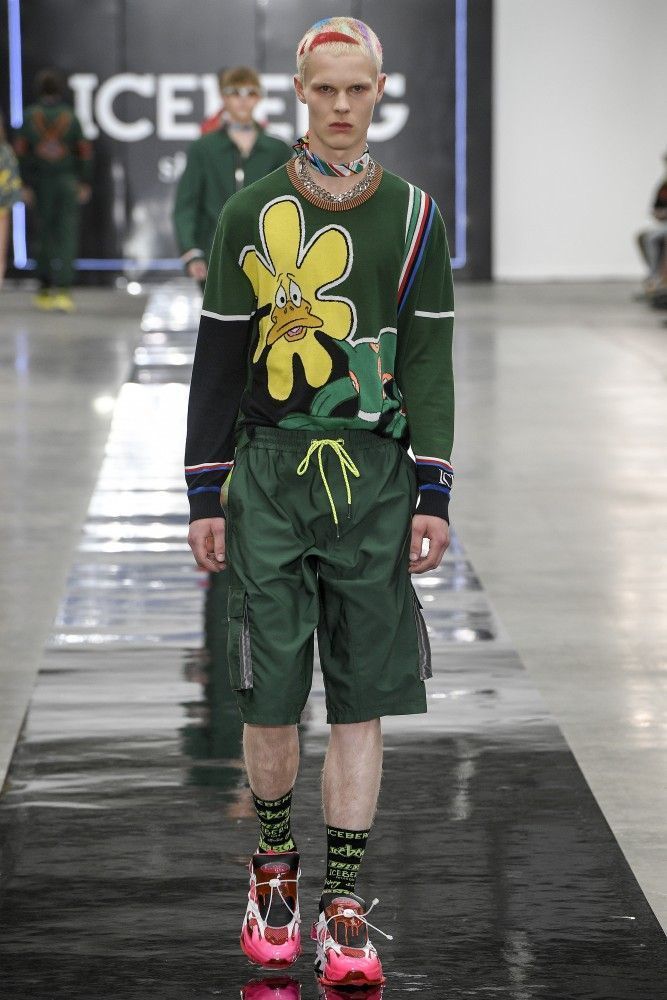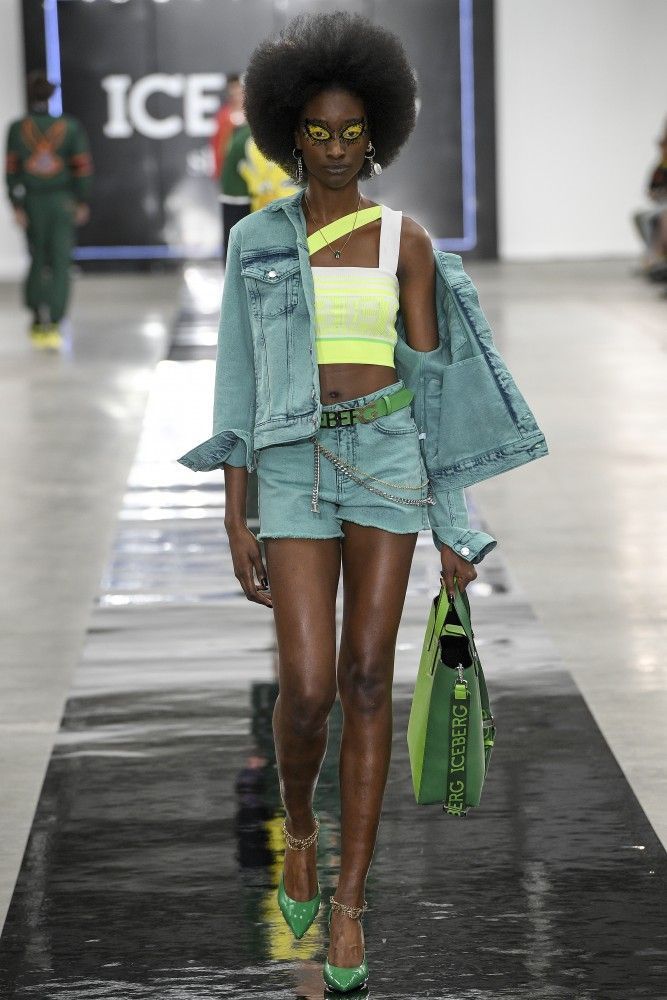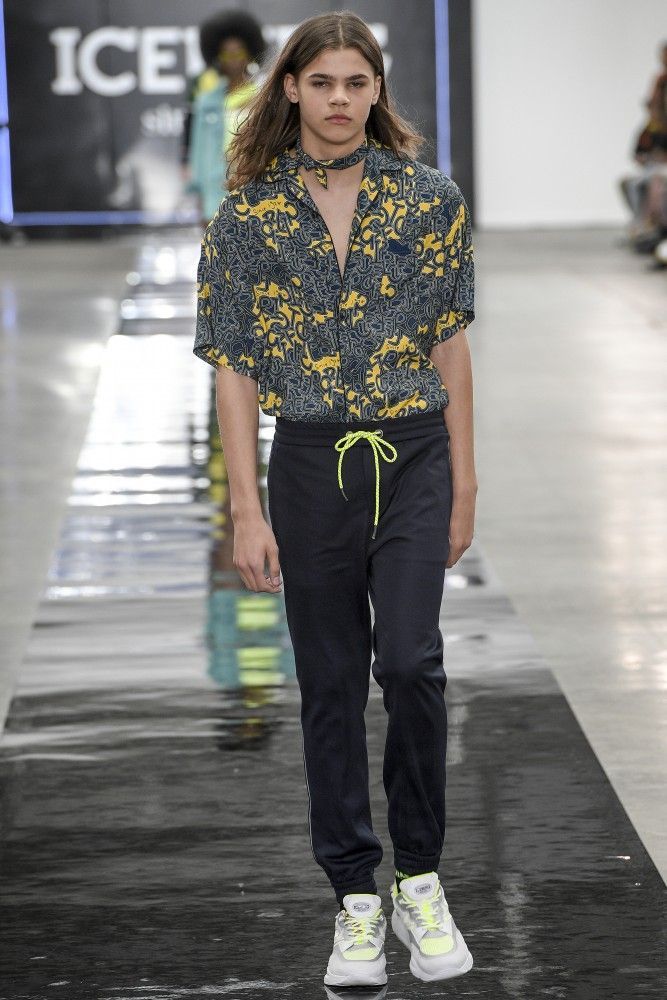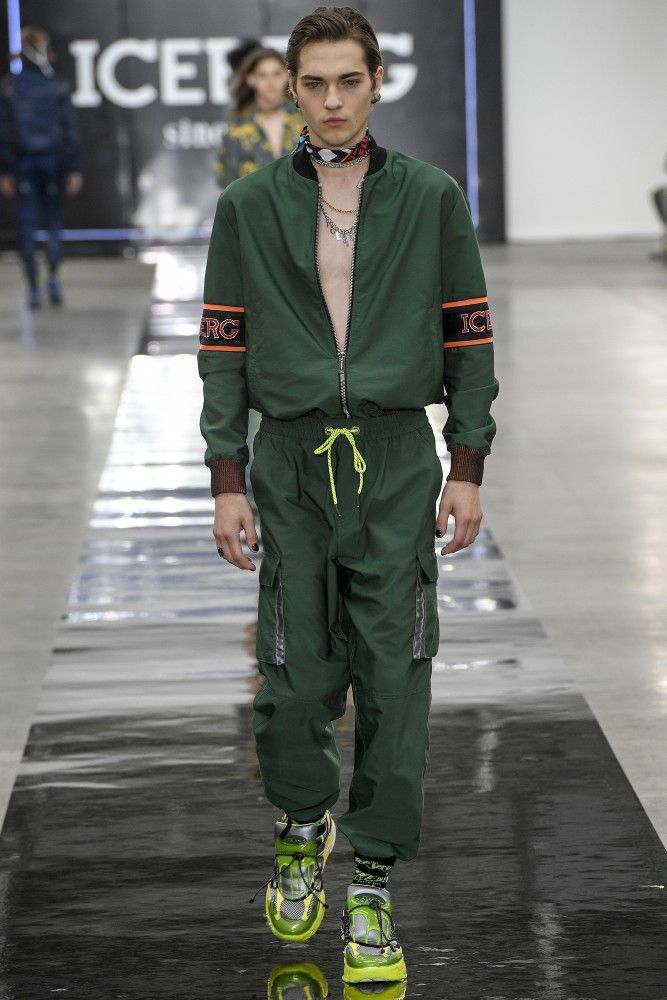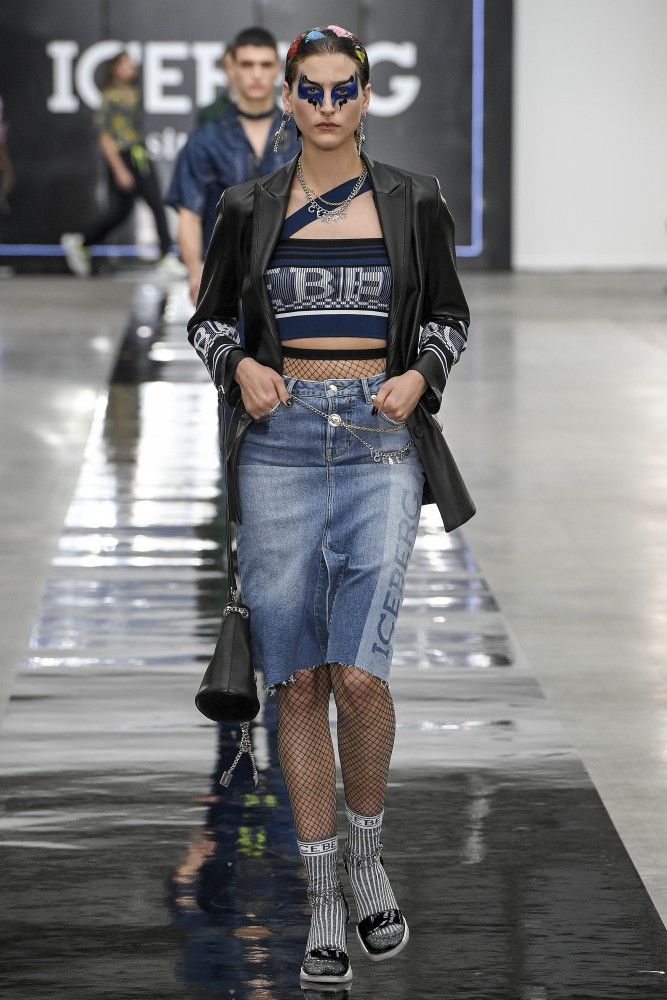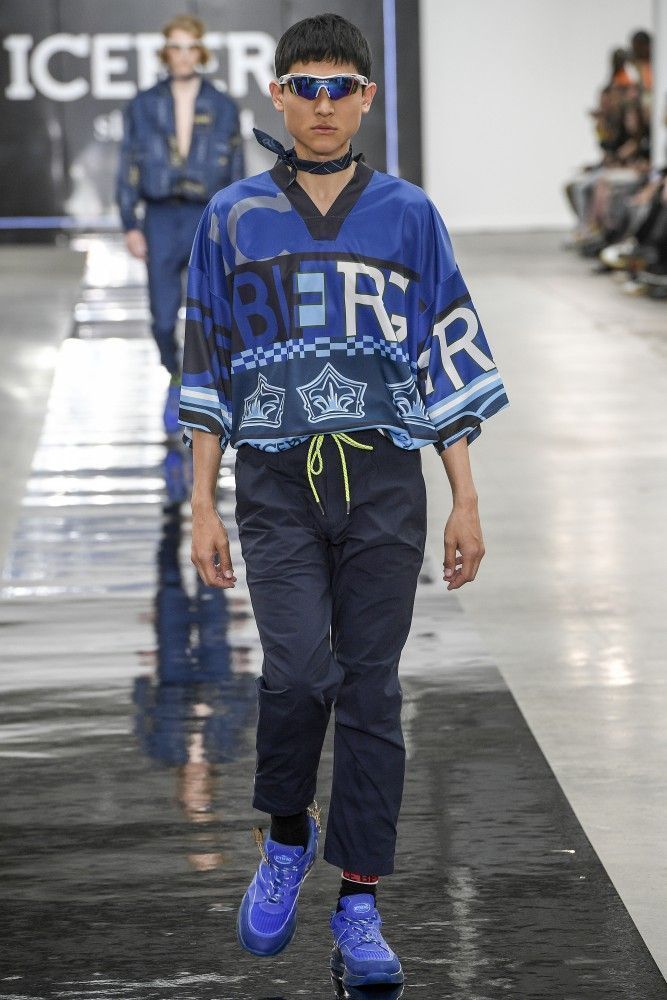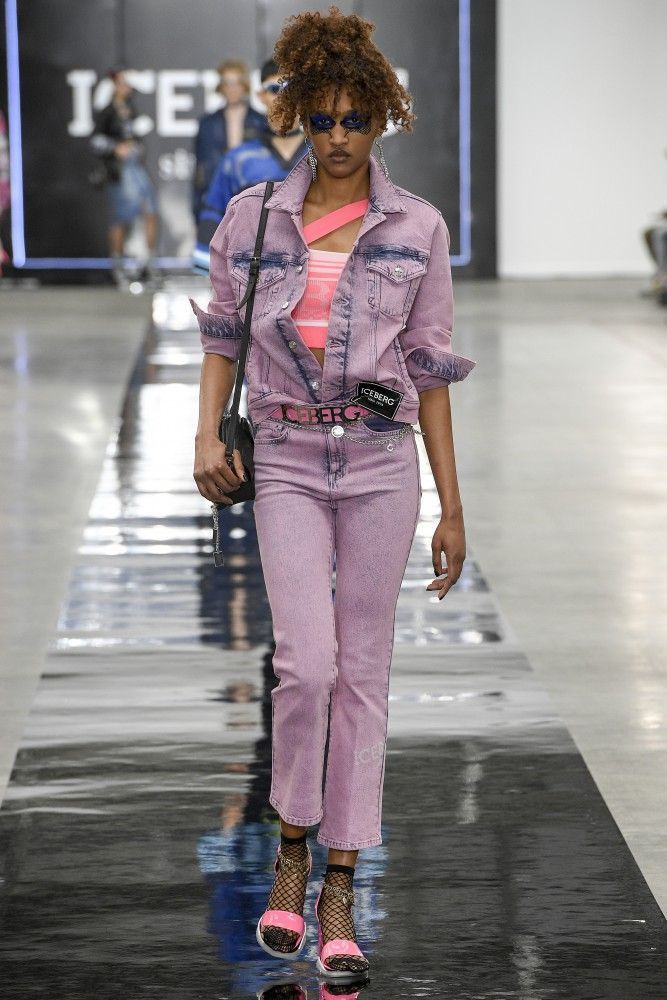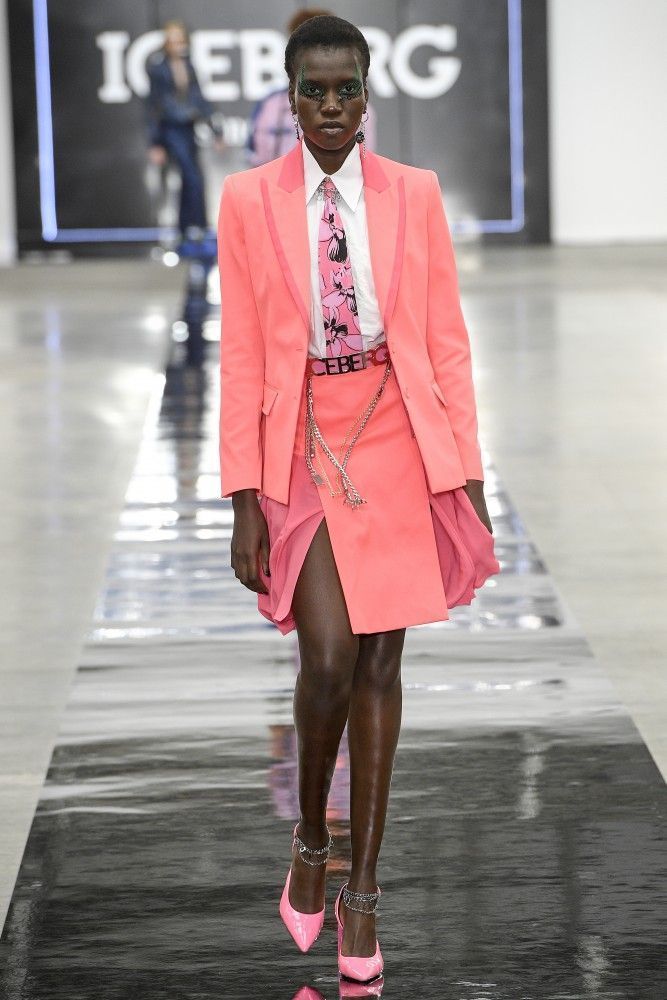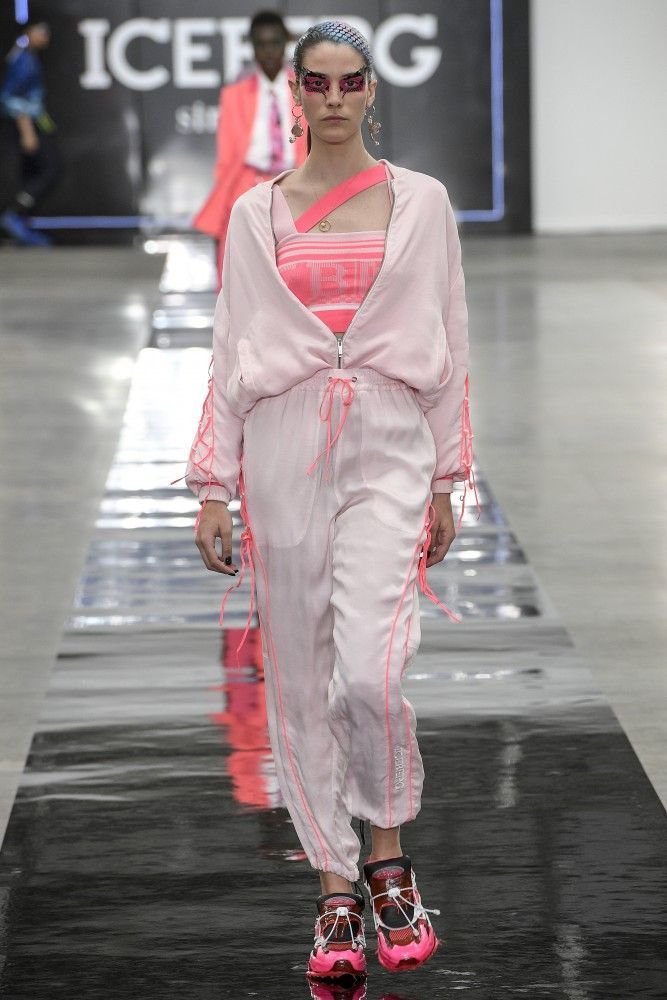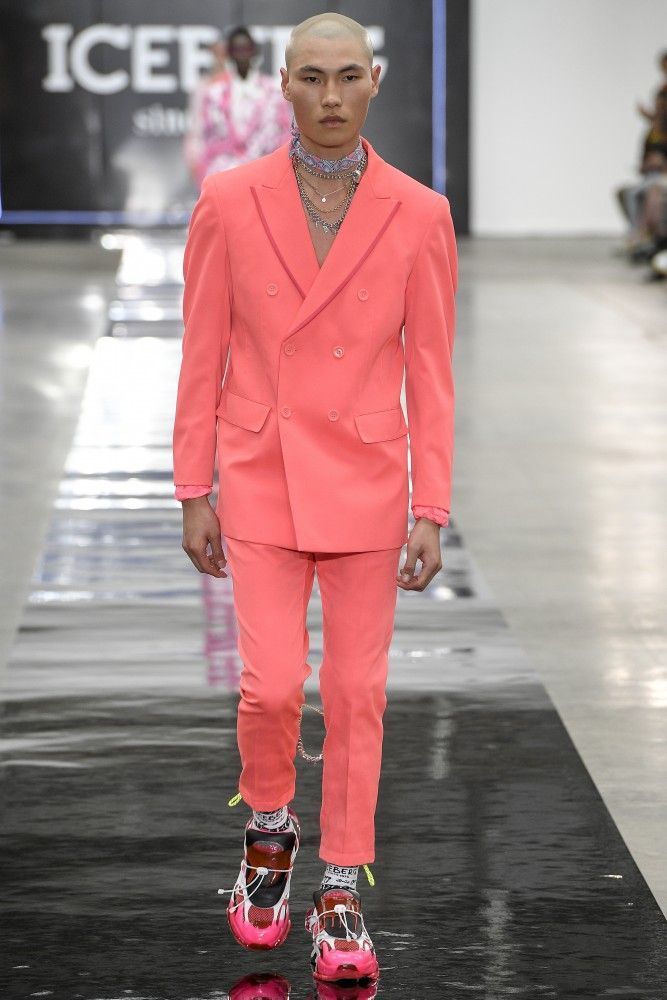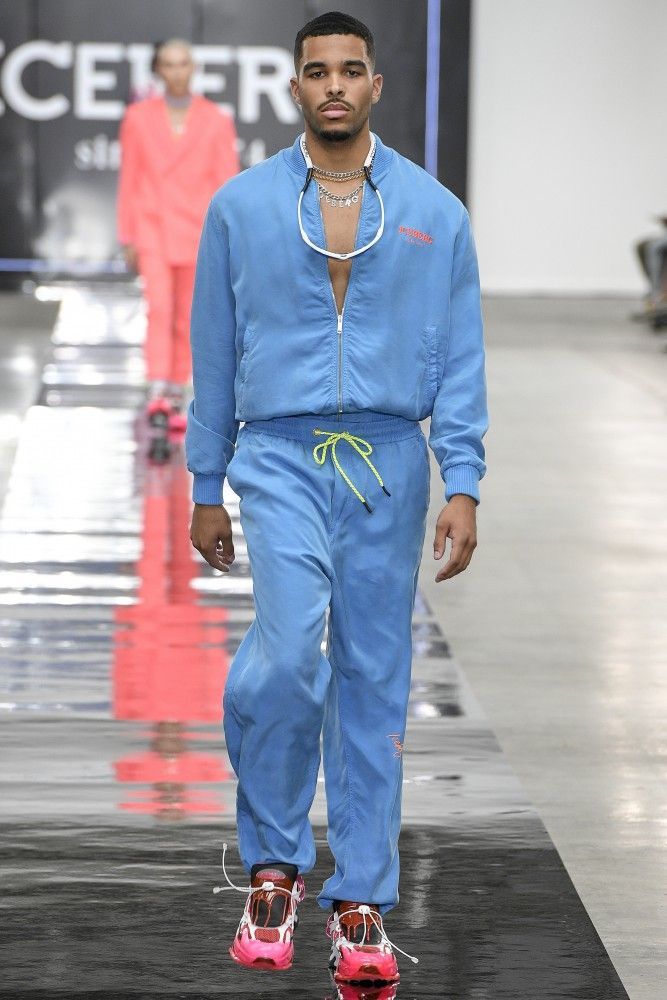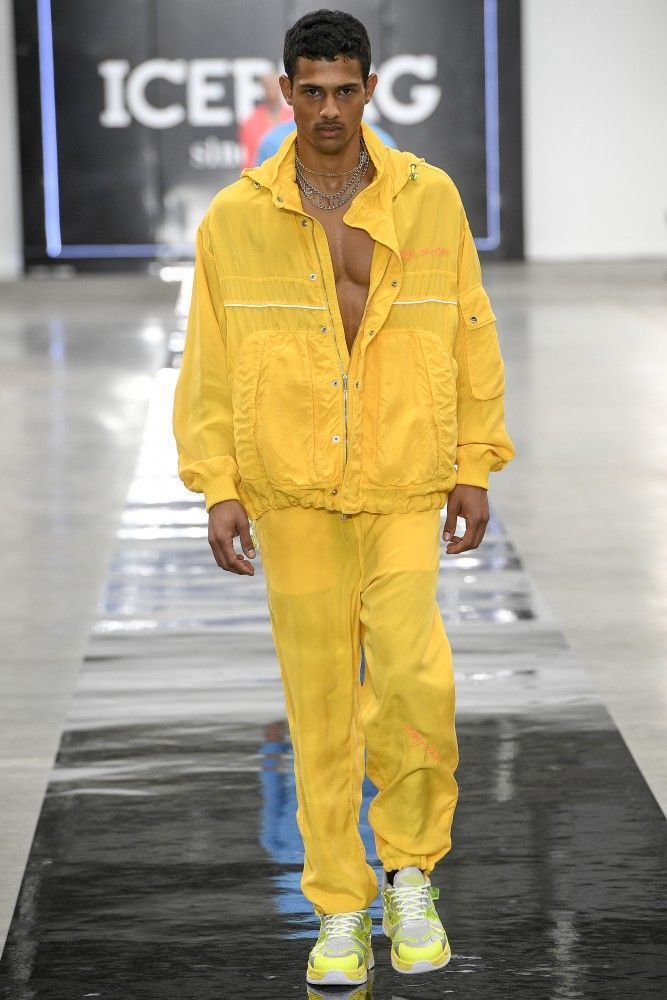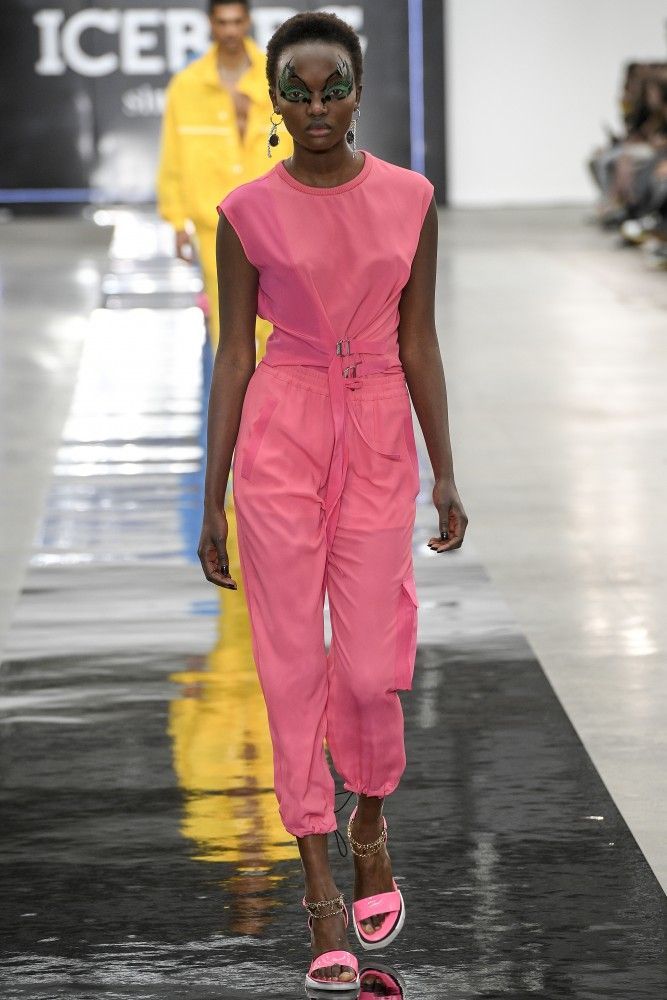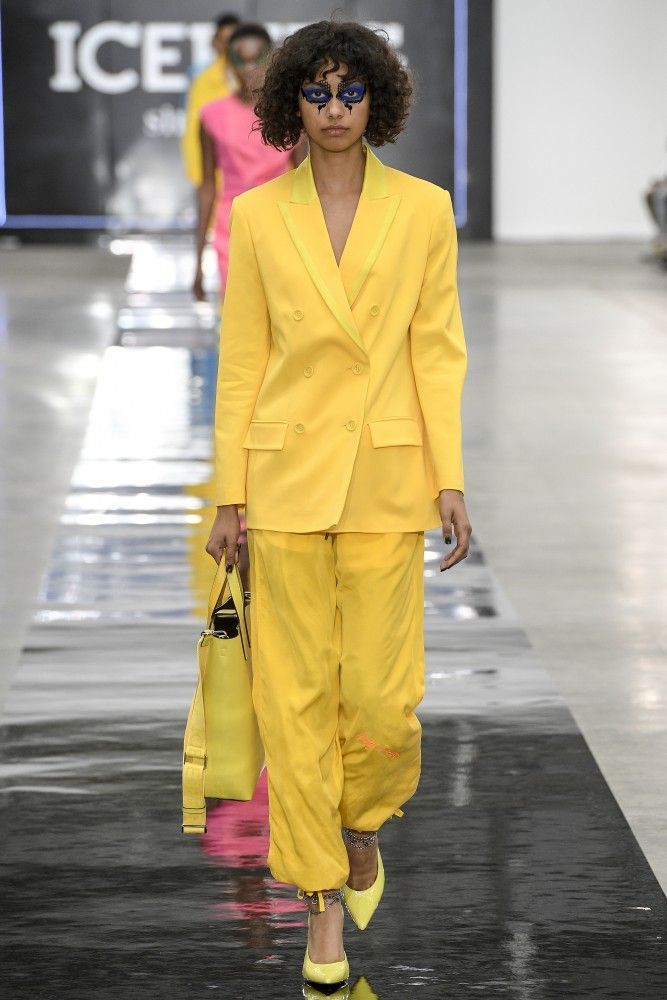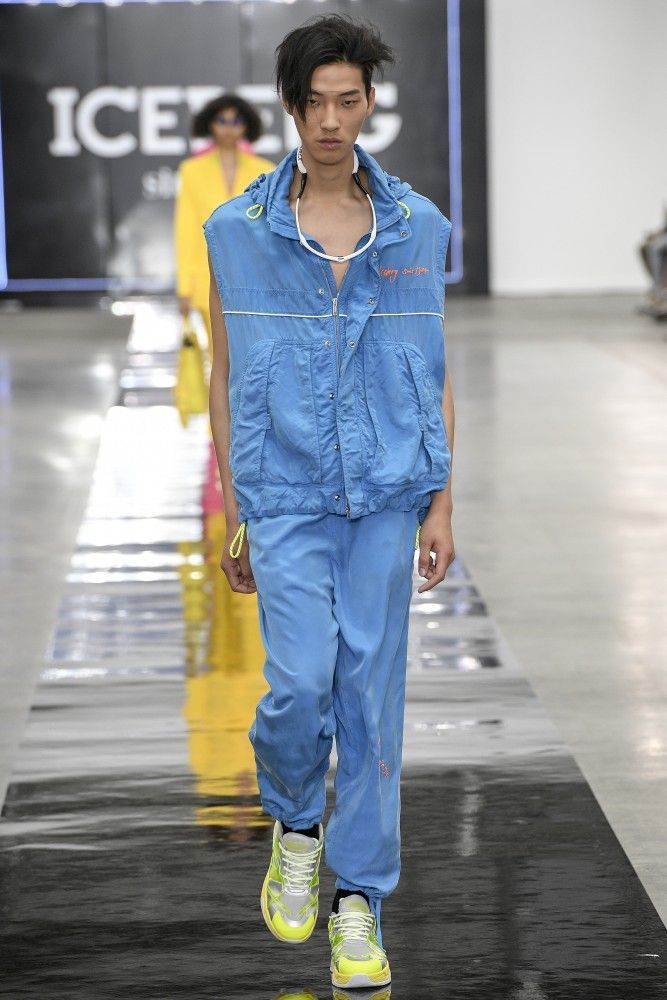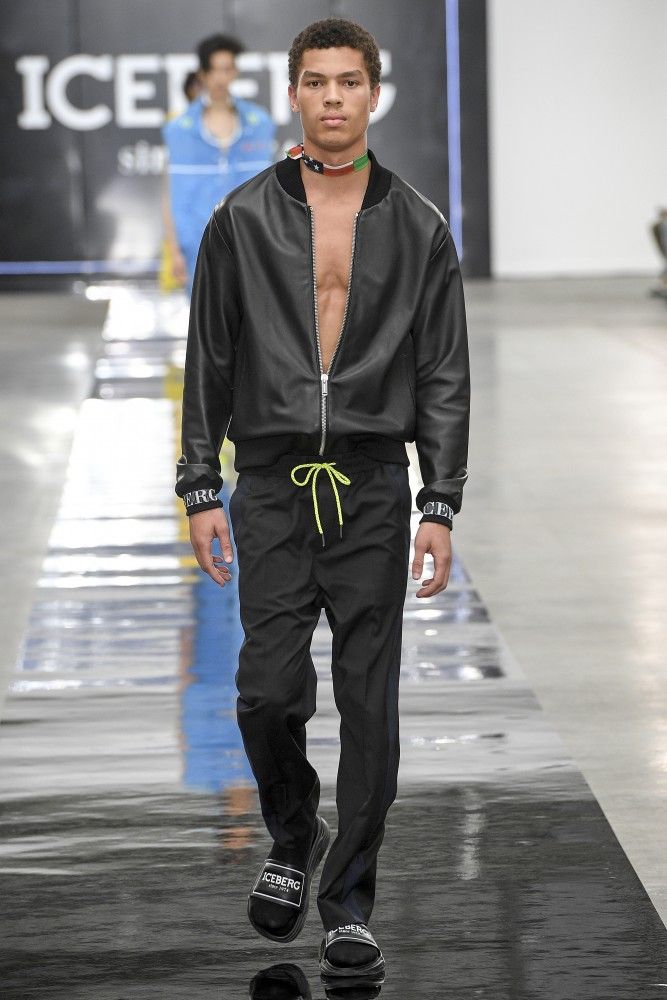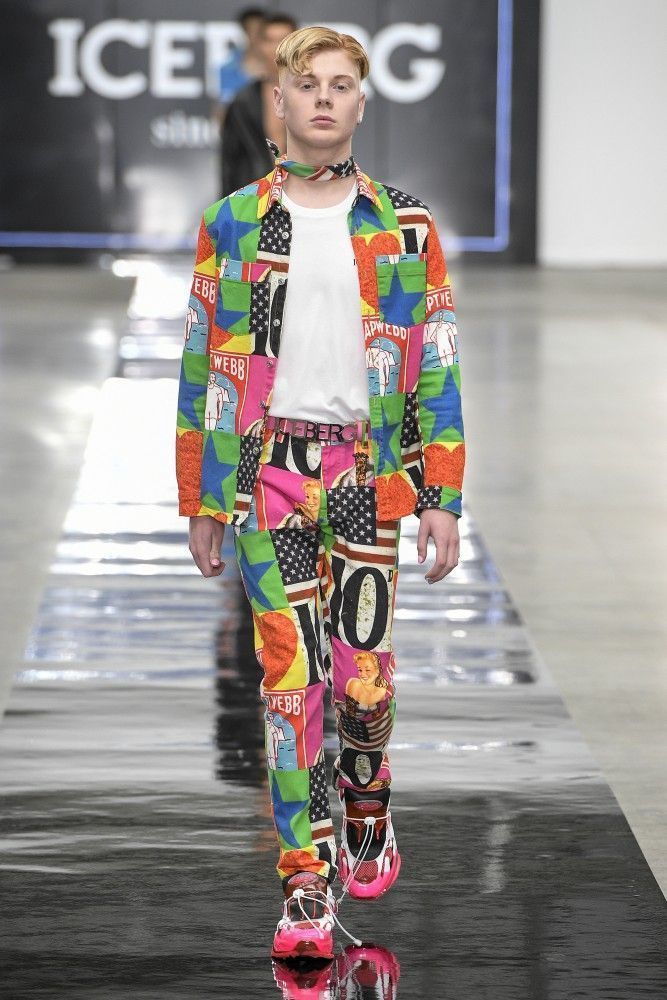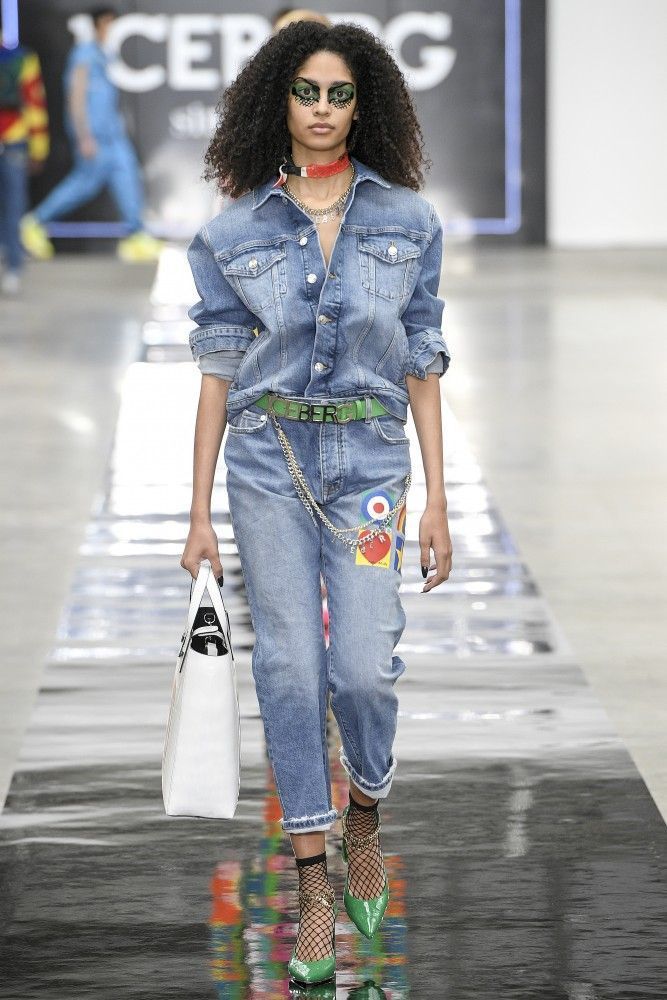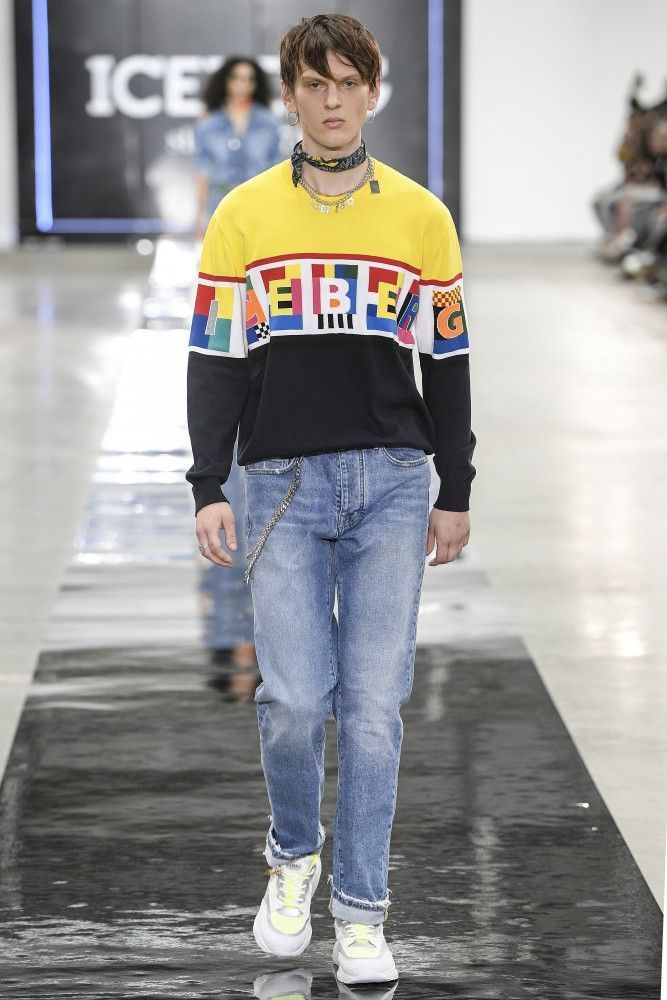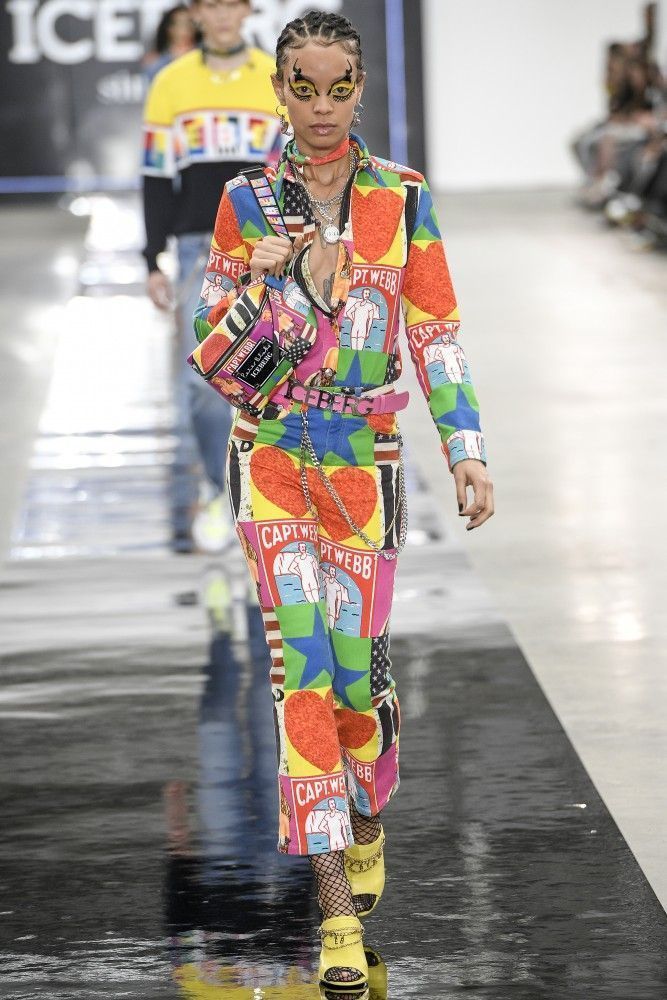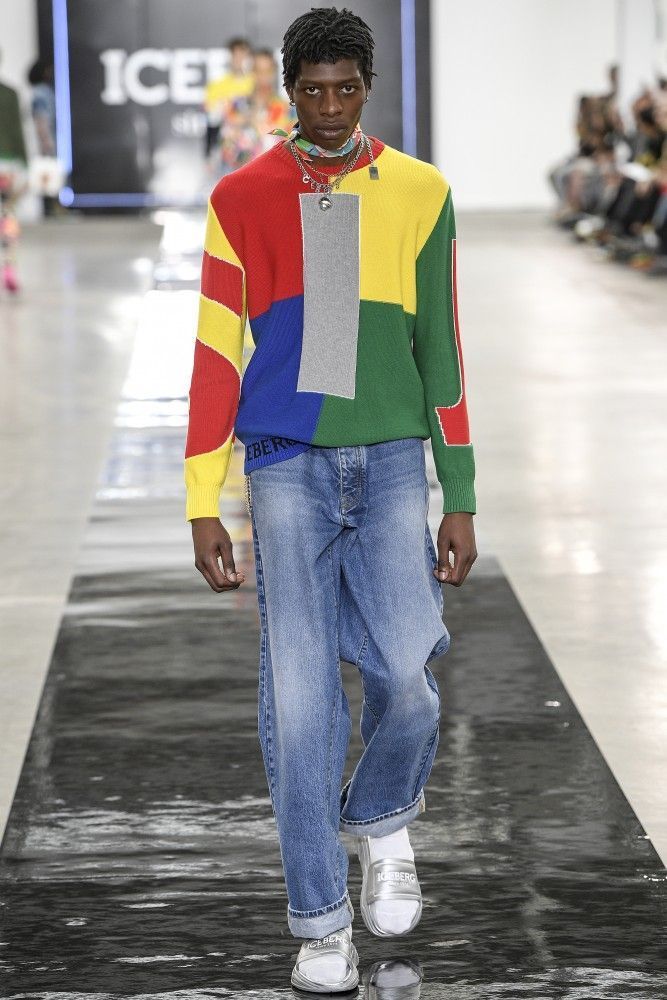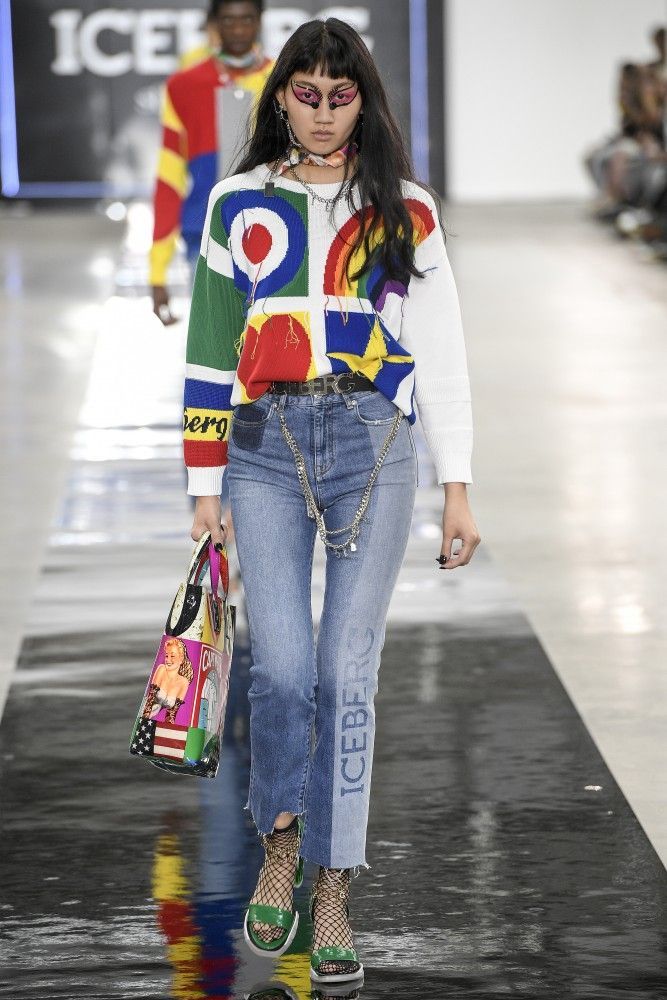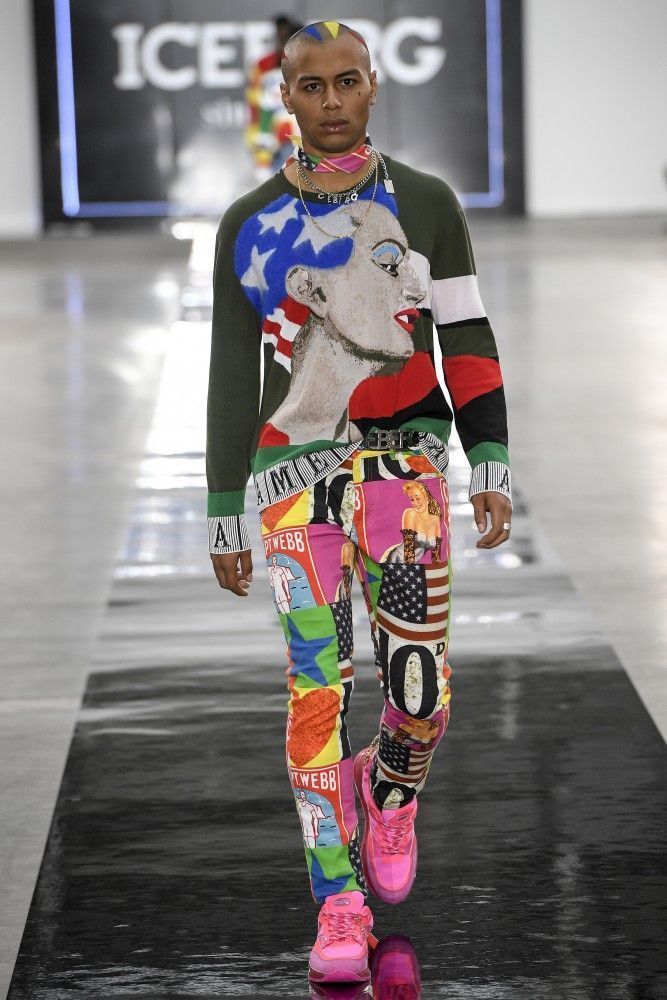 There's no doubt that James Long arrival to the creative director position has shaken up the firm, which seemed doomed some time ago. His punk, braver bold ideas, along with the house's savoir faire, and embracing his British irreverence brought them back to the brightest spot in the fashion industry, raising sales and Silvano Gerani's brand value.
LFW calms us down. This Iceberg ain't melting.