READ IN: Español
The New York based brand held an "off calendar" show in this shortened Fashion Week, where an outstanding range of collabs inside KITH Air's Collection were presented. Converse, New Balance, RHUDE, Disney, ASICS and more participated of the crazy explosion of creations Ronnie Fieg gifted everyone attending to the venue.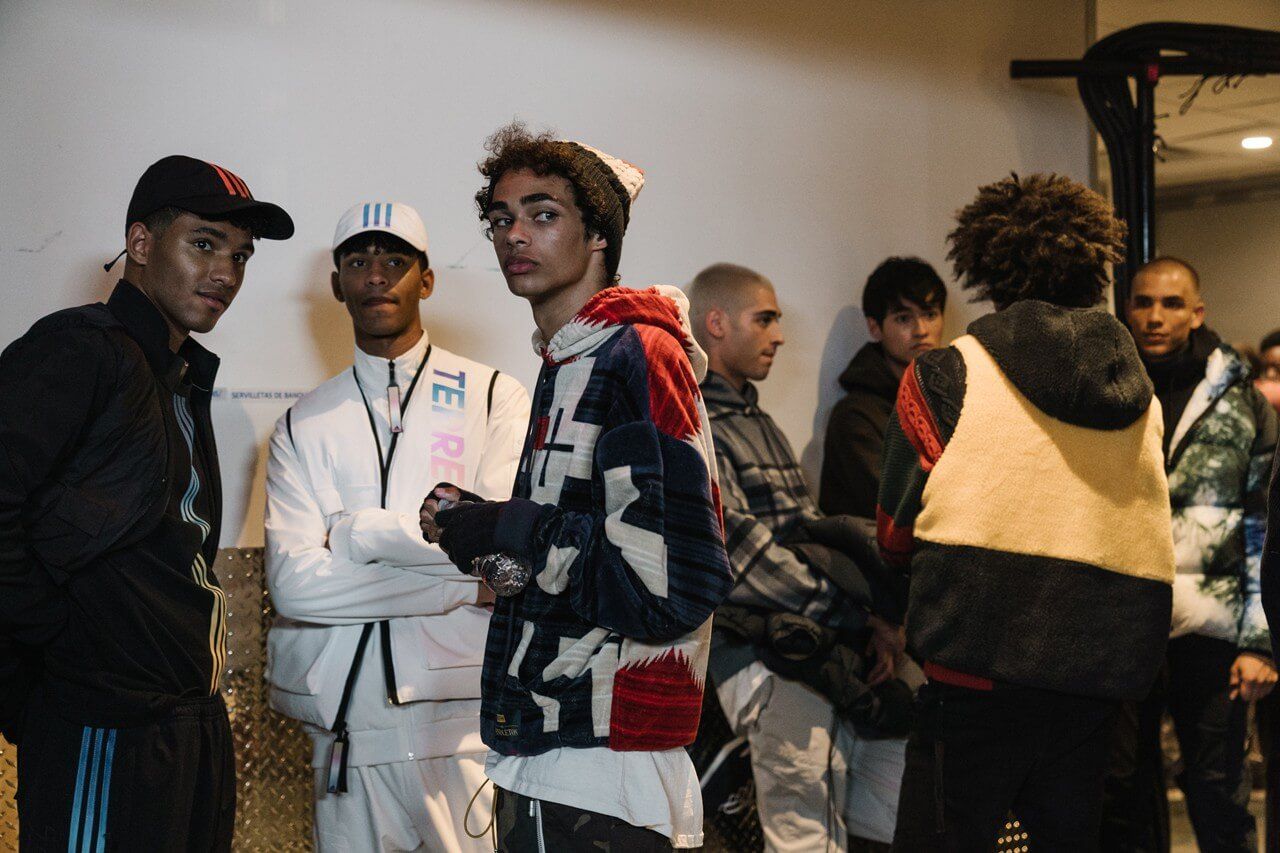 It's well-known that Ronnie Fieg is the king of  collaborations. His last staging included a variety of creations that will satisfy the likes of anyone looking for comfort, coolness and versatility.
His bet on camper vibes, vintage pieces, activewear, futuristic sportswear and footwear, obviously, shows the ambition of the man behind KITH (@kith). A heavy presence of Disney outerwear, Vogue varsity jackets and crewnecks, adidas weather resistant Terrex layering pieces or his popular Bergdorf Goodman strong logo alliance walked the runway where the assistants could see fashion icons like Winnie Harlow (@winnieharlow)  or Alton Mason and Spanish Victoria's Angel Blanca Padilla (@blancapadilla) wearing Ronnie's creations.
The sporty inspo came alongside MISBHV with a selection of cyclist second-skin designs and New Balance tracksuits, matching the new array of sneakers both has brought to life for the occasion. The KITH branded pieces included all kinds of windbreakers, hoodies, tops, puffers, long-sleeves, fleeces or holsters to name a few, all of them with the traditional low-key and wearable signature Ronnie Fieg (@ronniefieg) implements in everything he does. Ski-suits and moon-boots by Tecnica had a big importance in the show displaying a range of color-blocked overalls that will make you slide in style next 2020.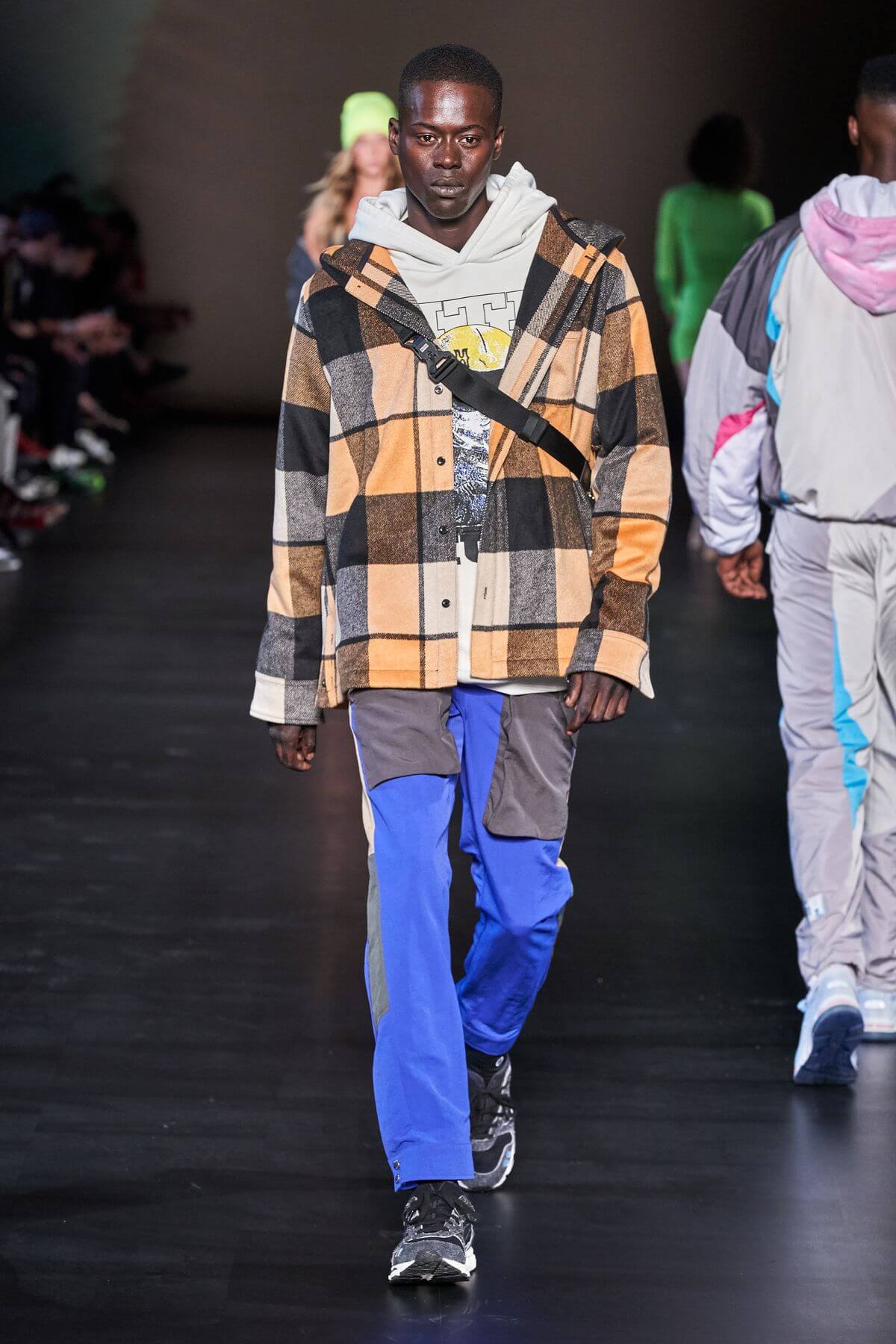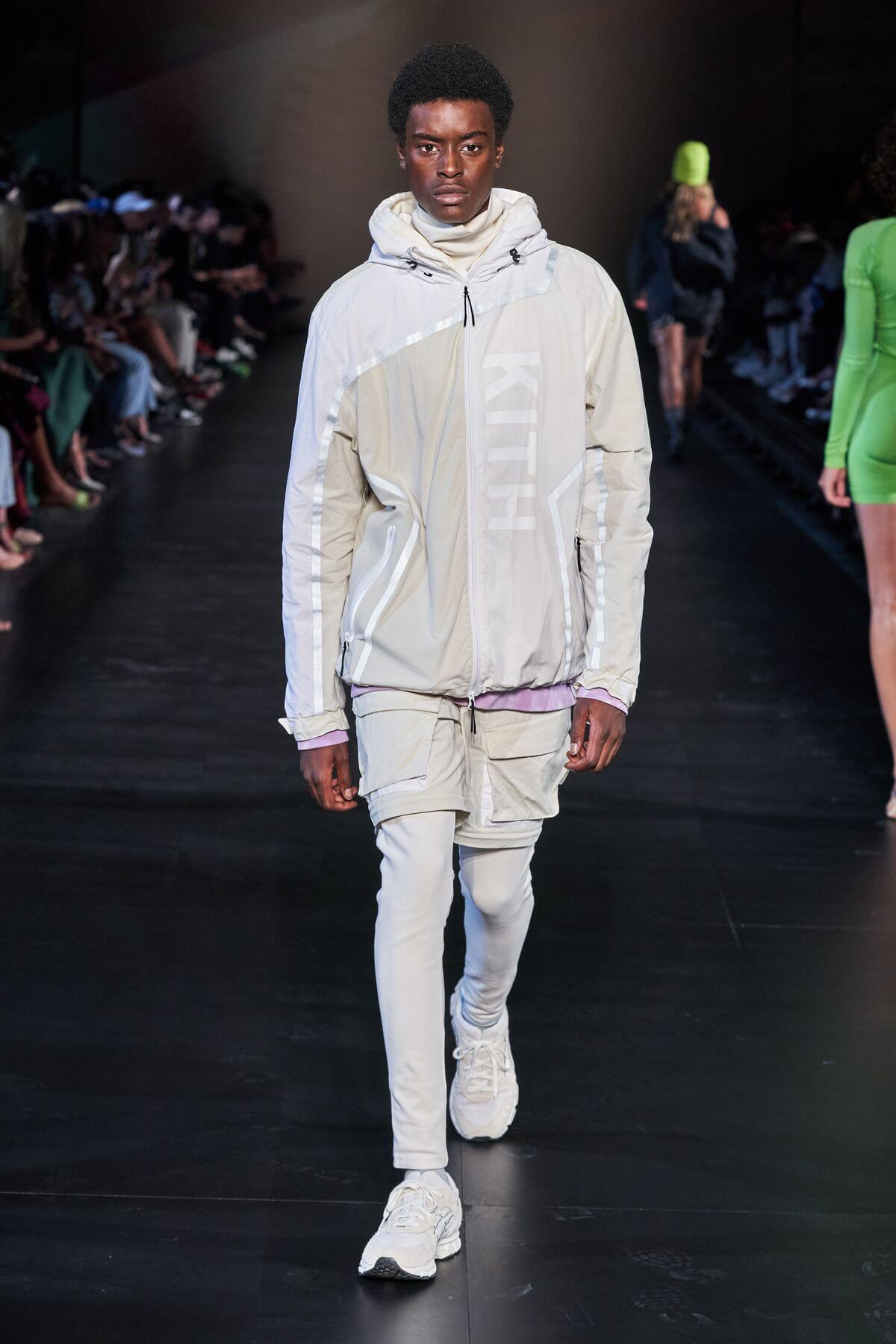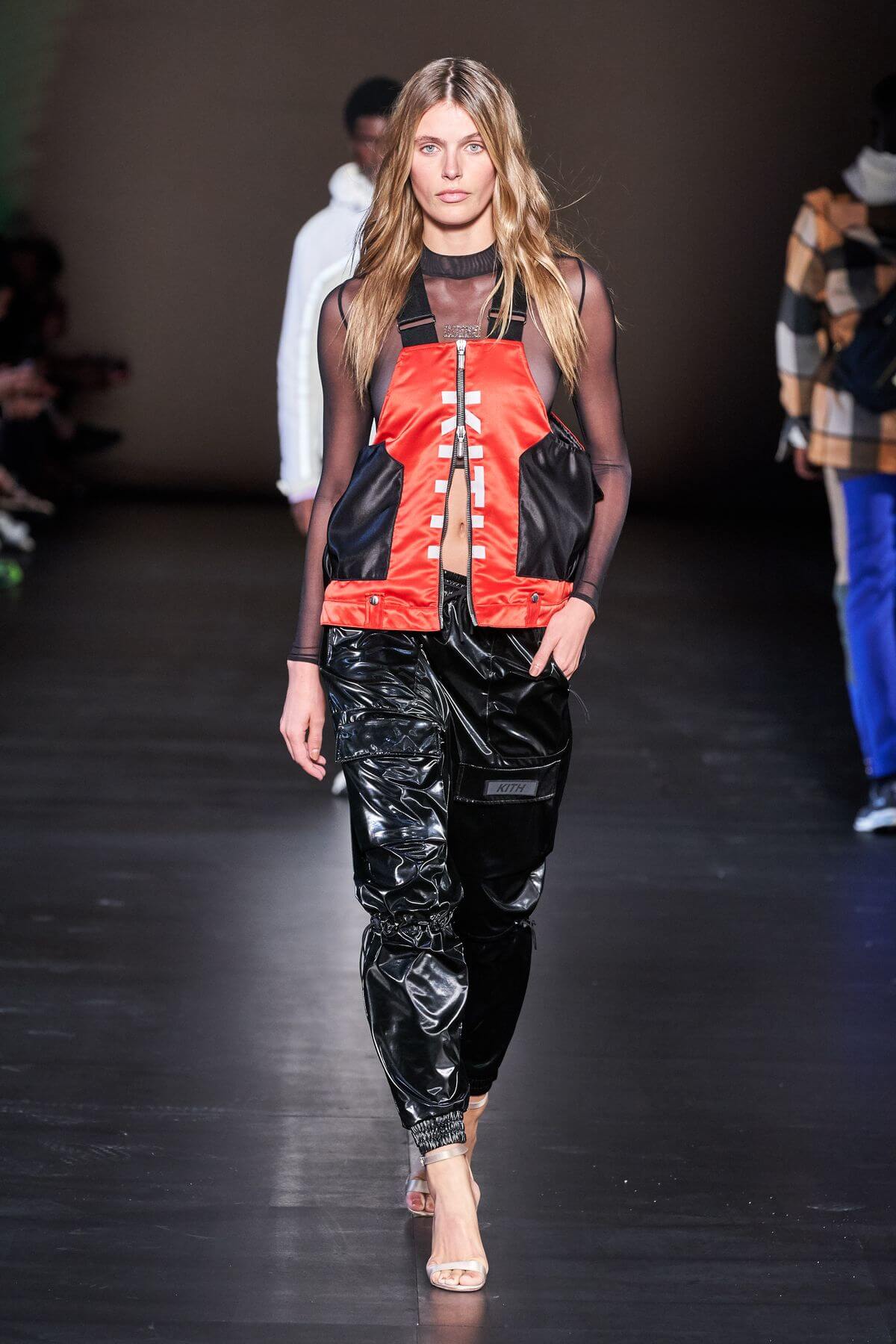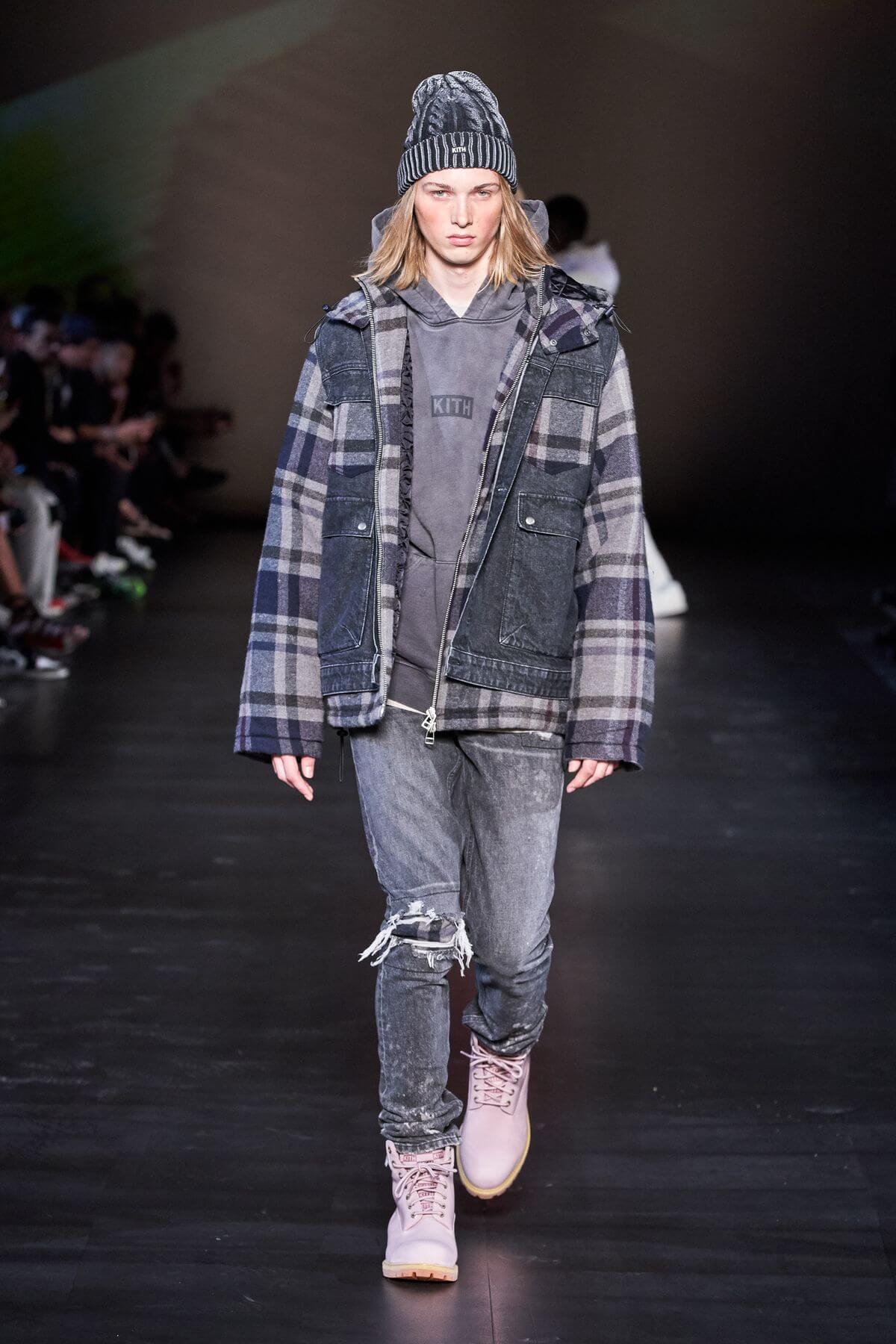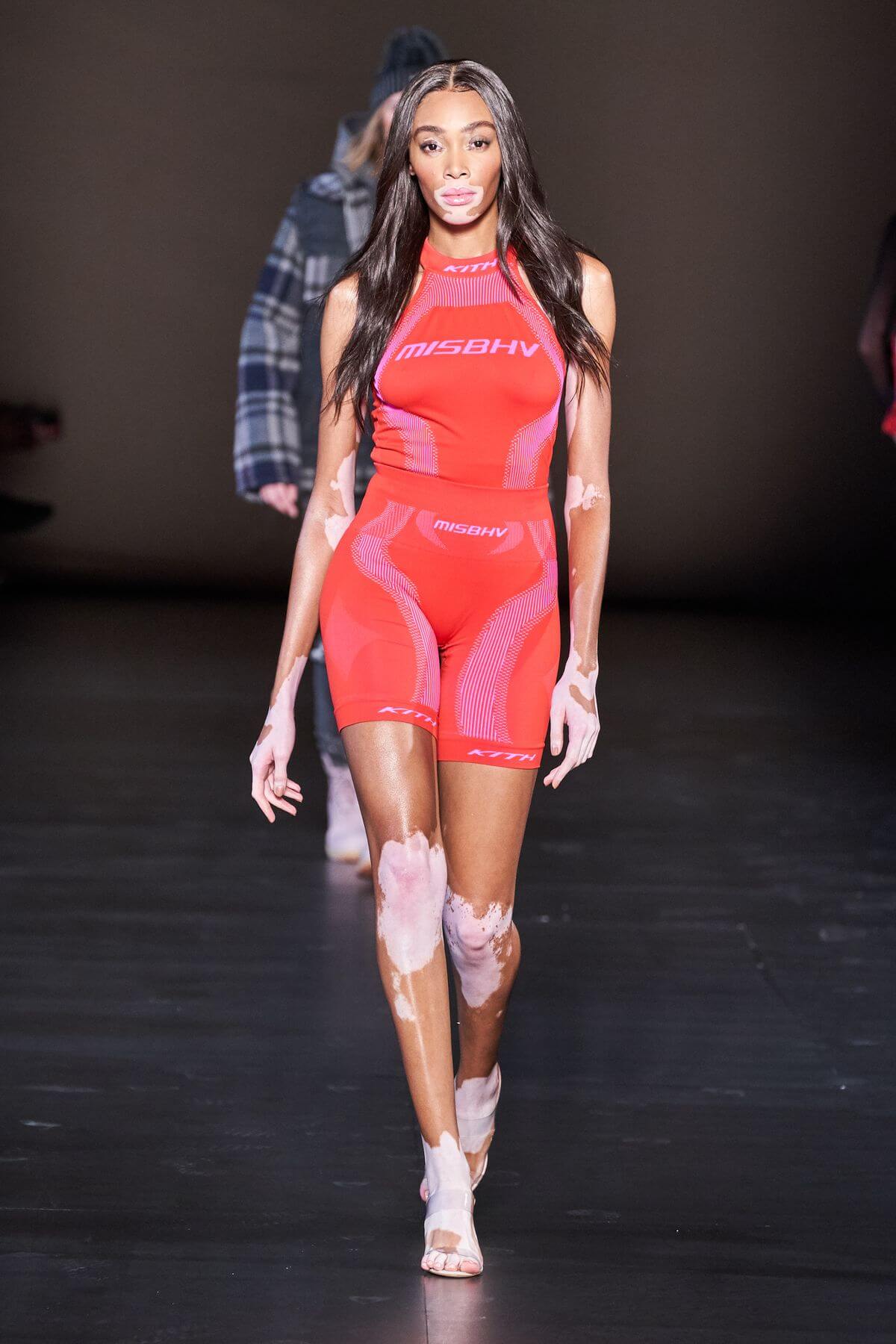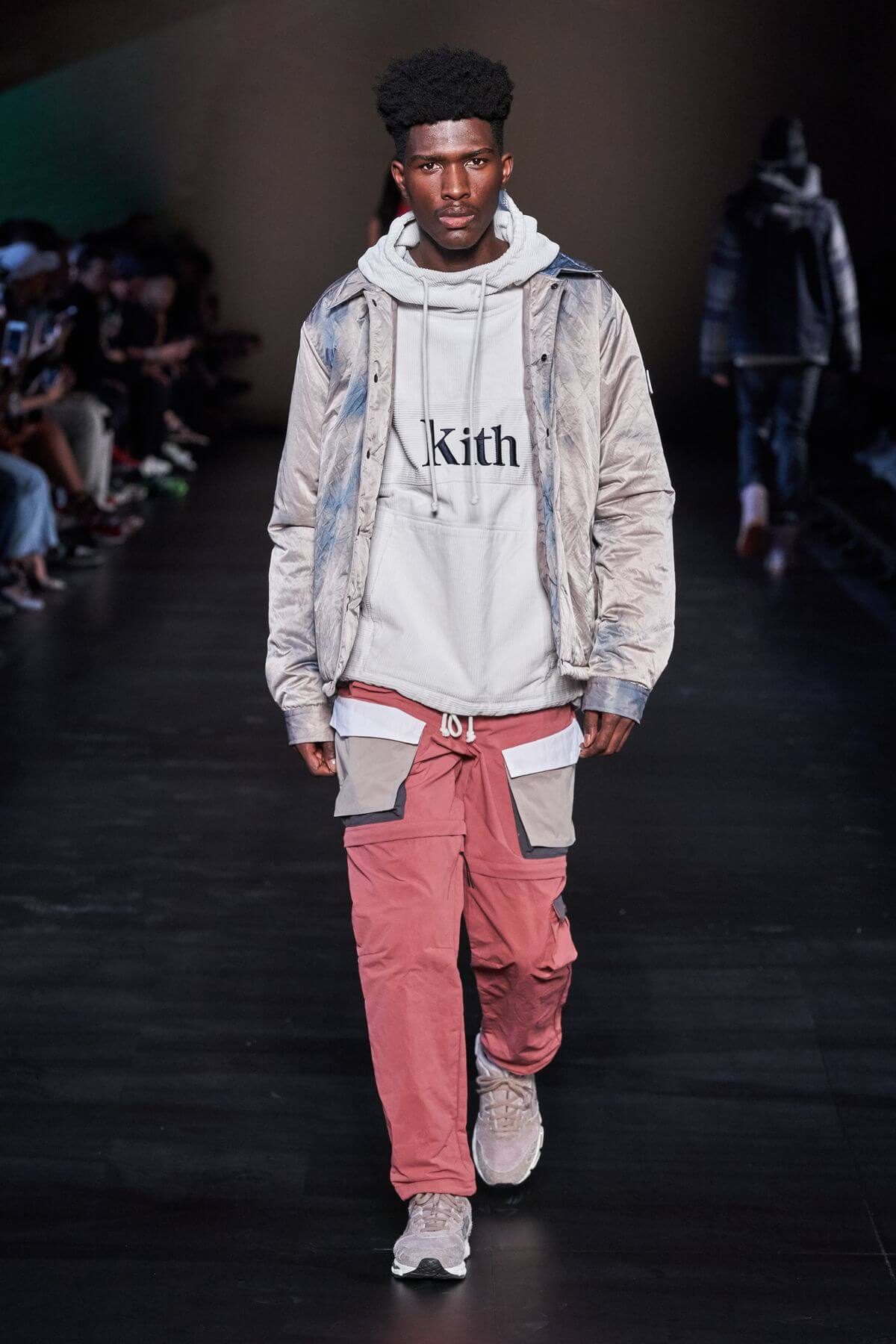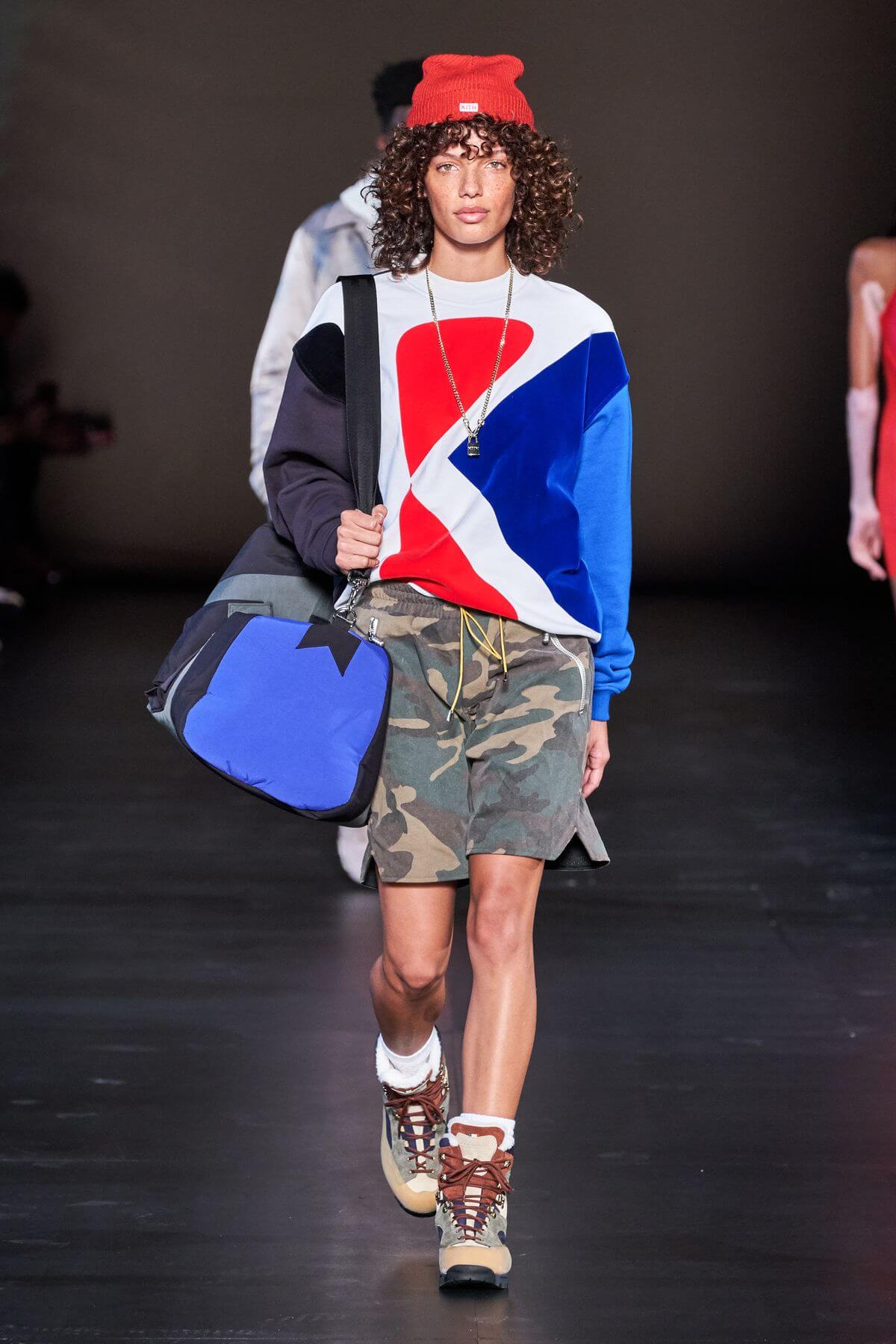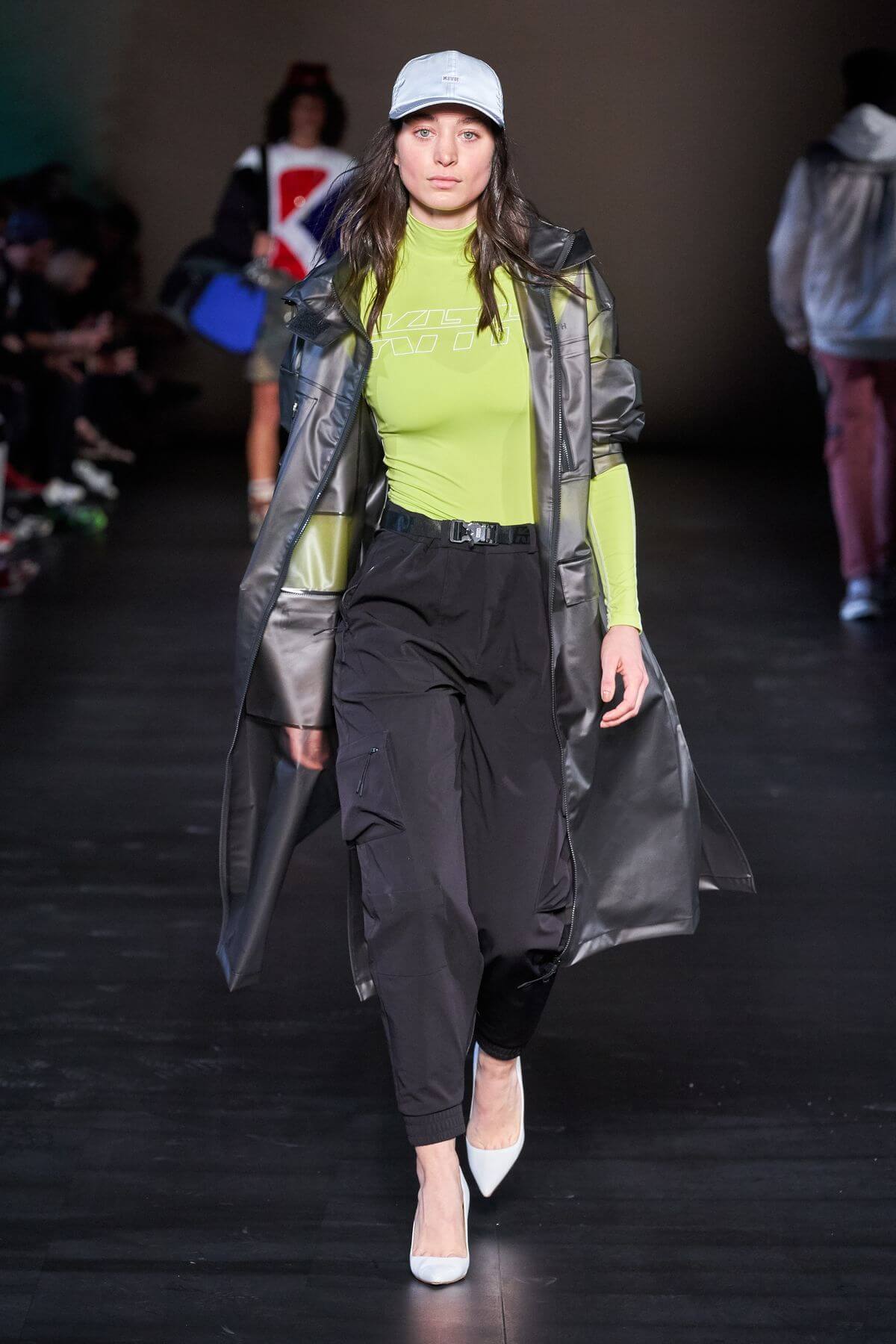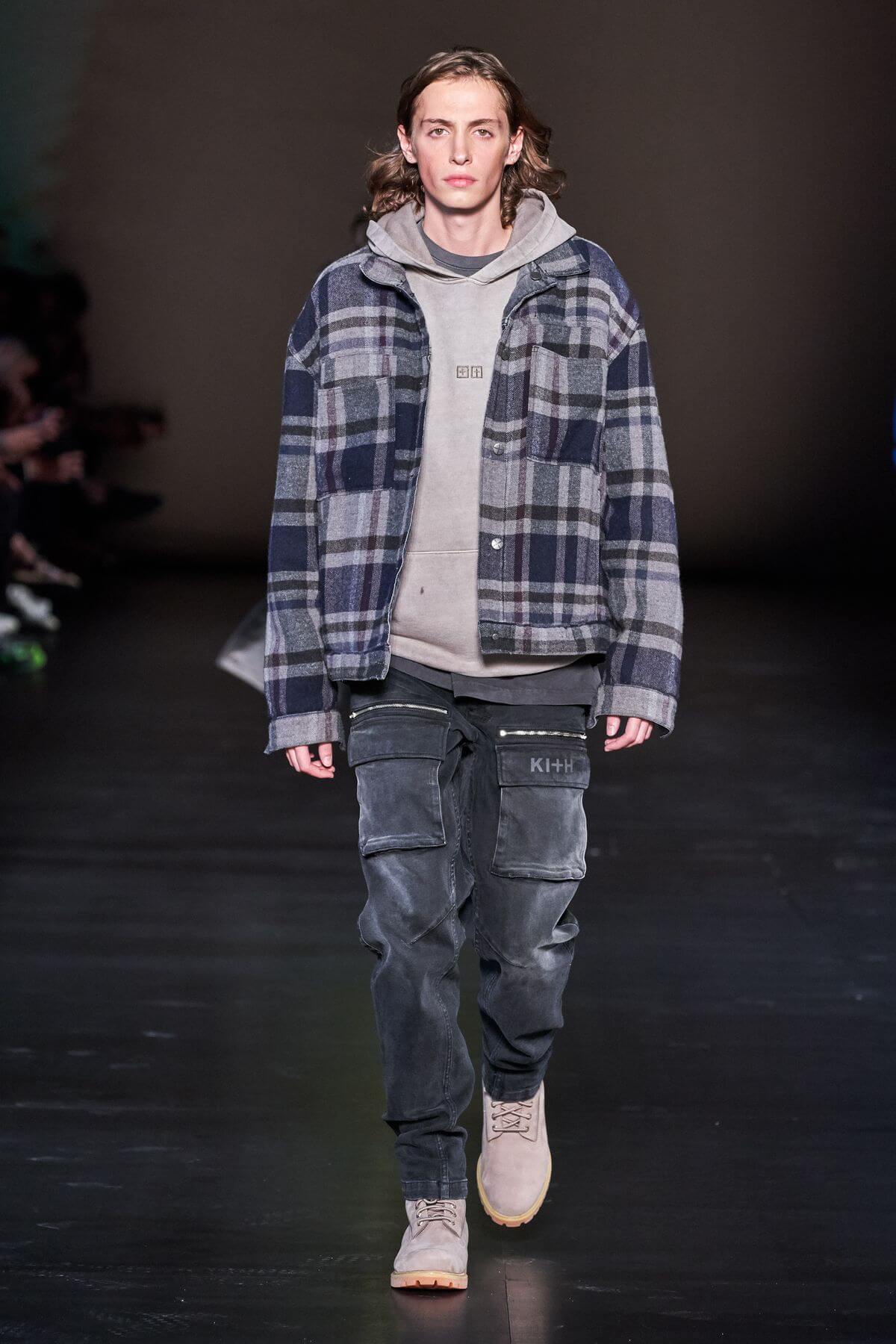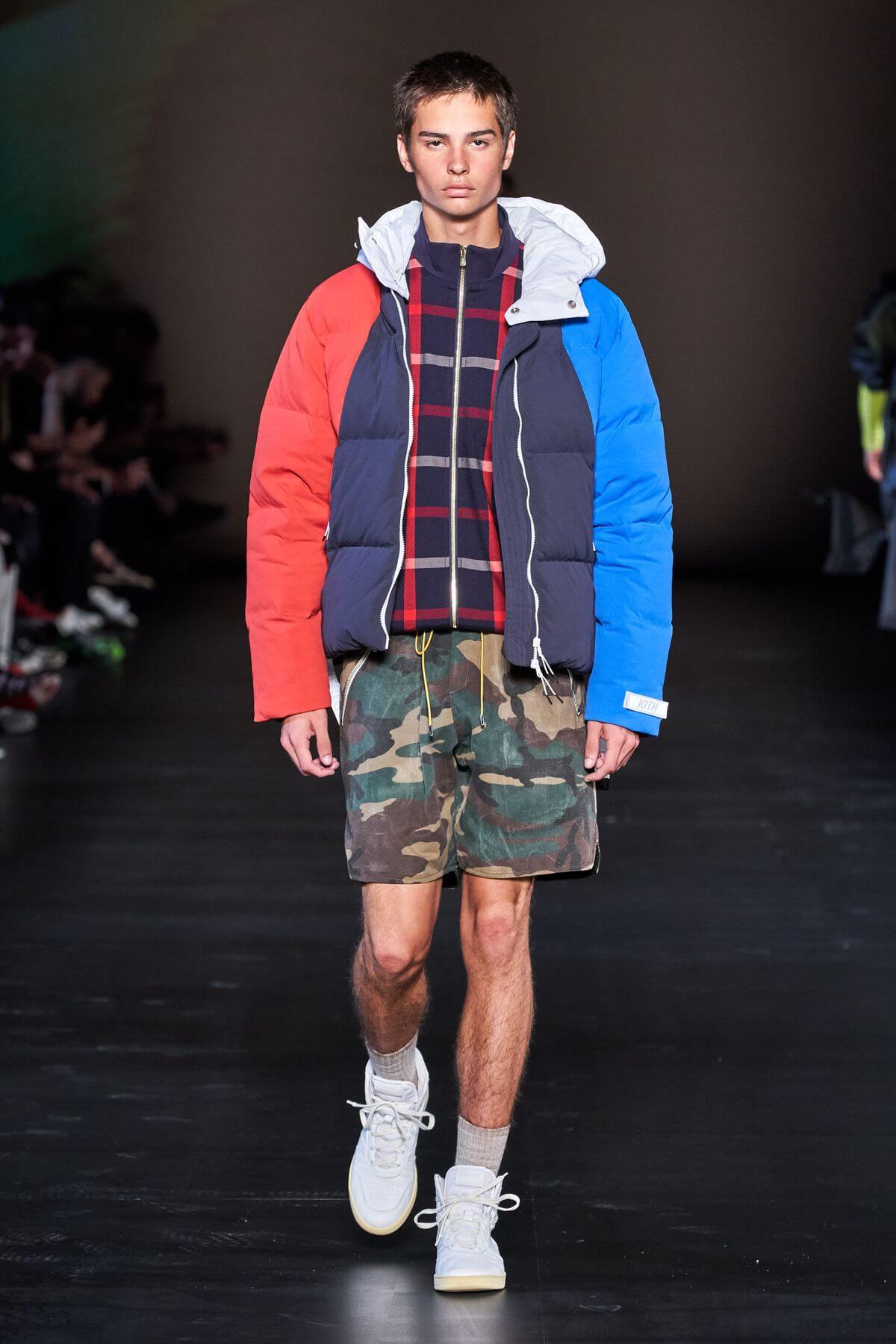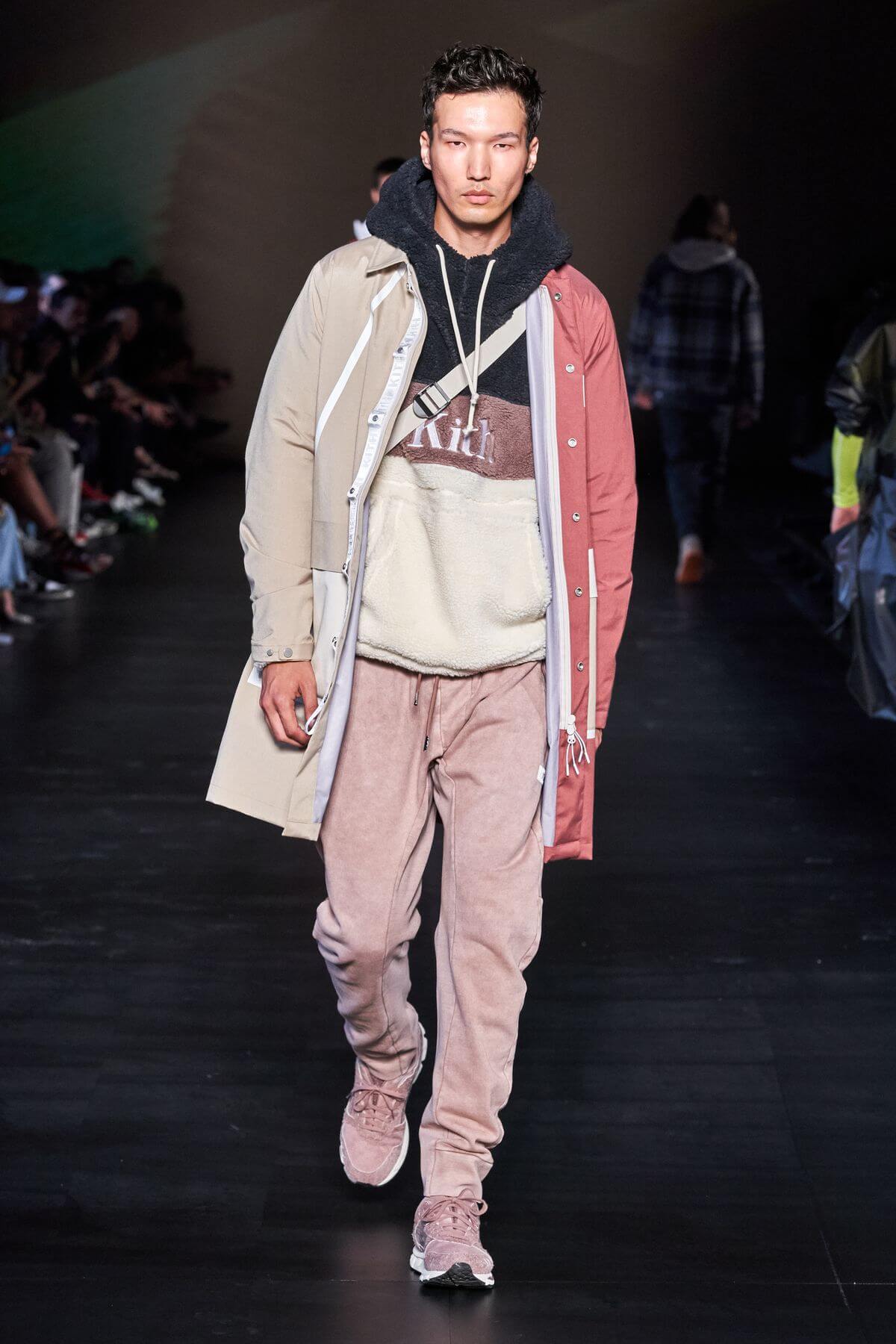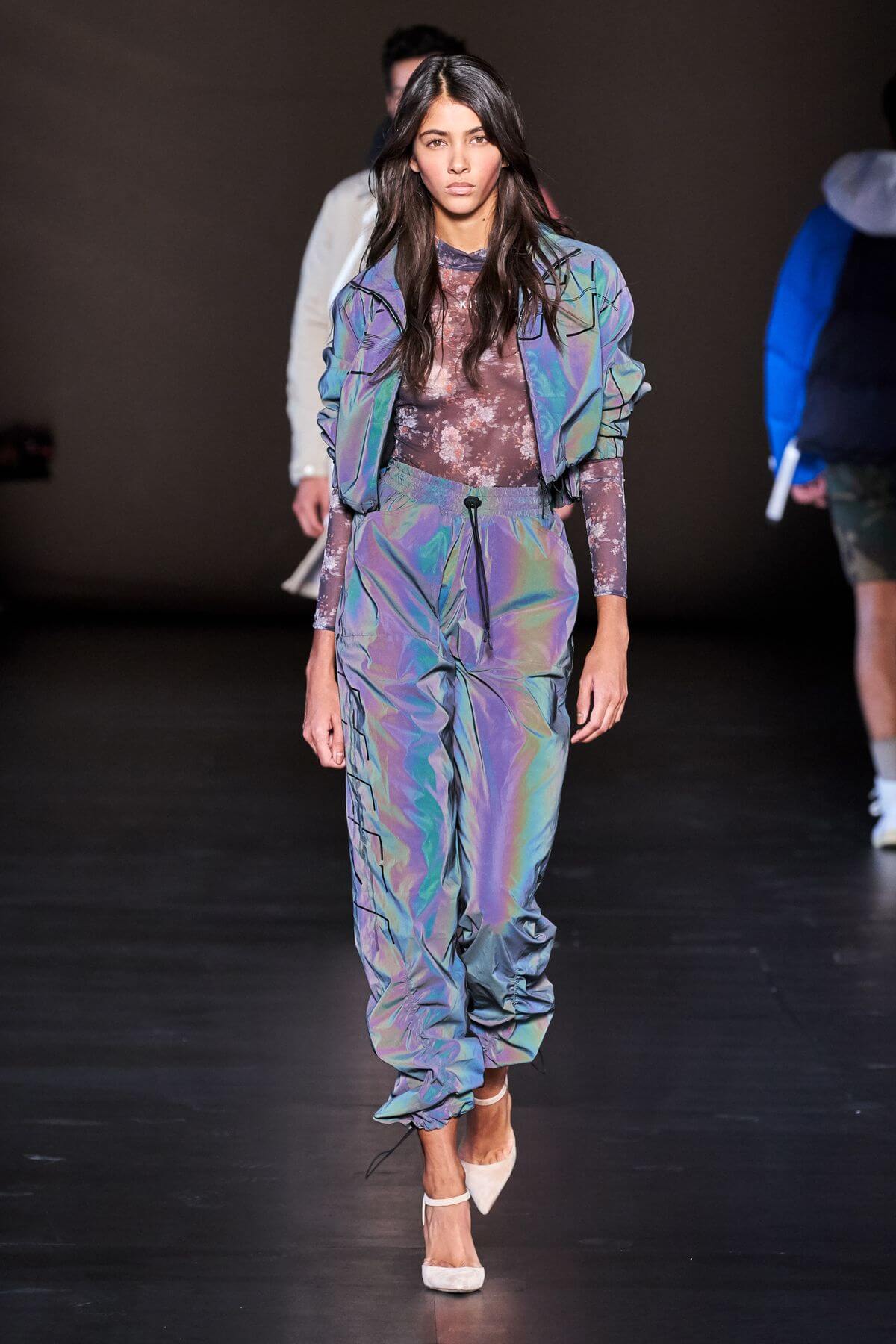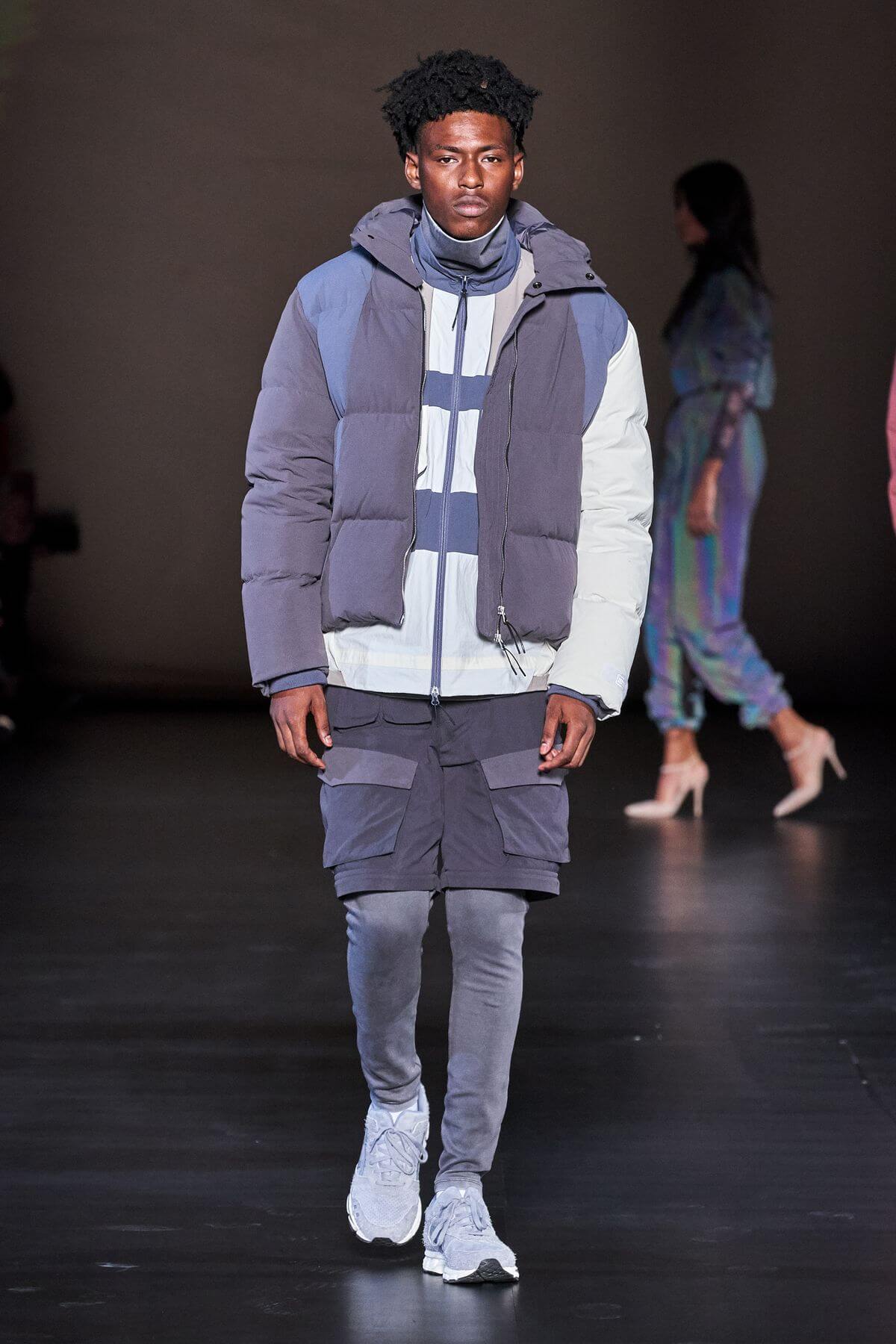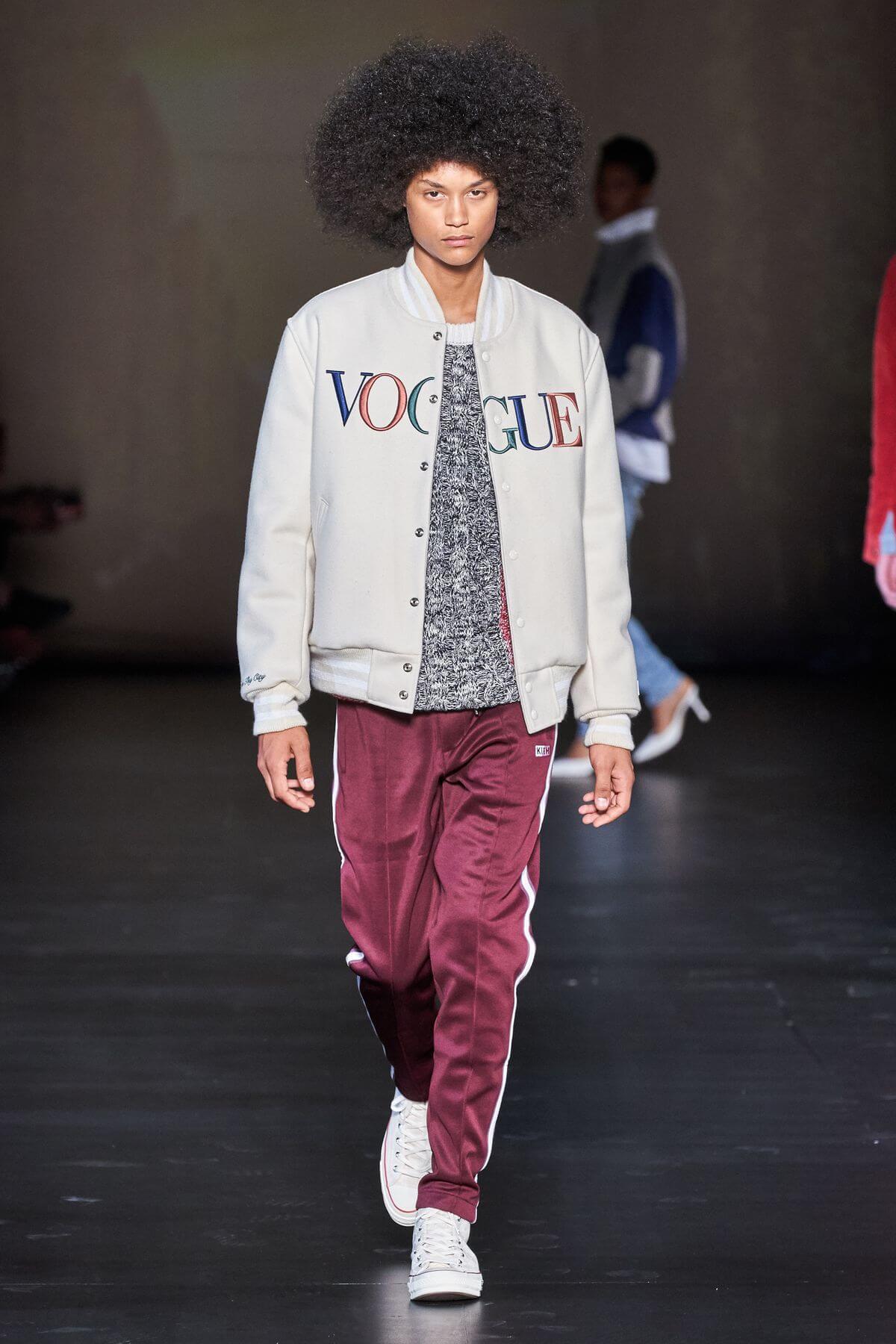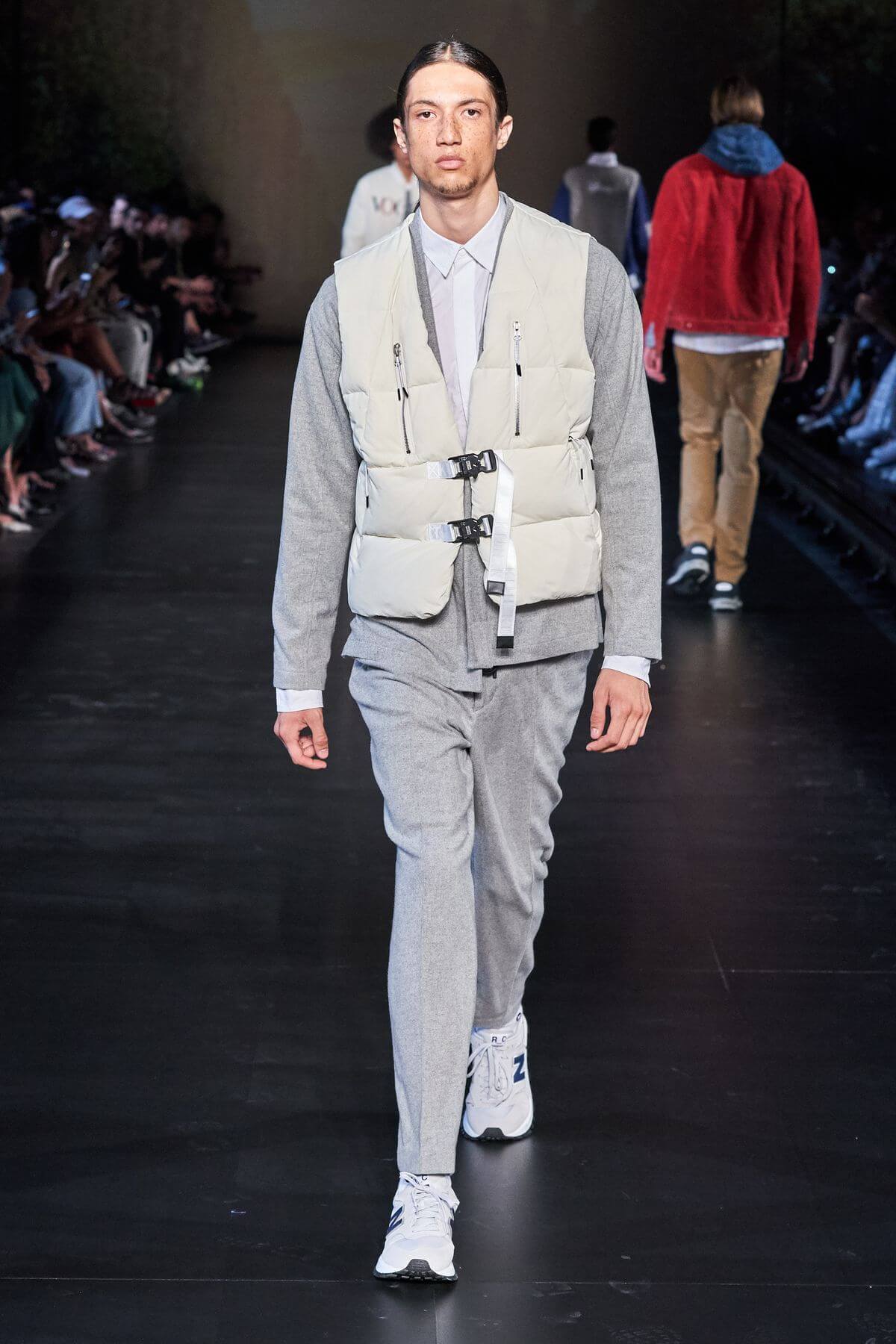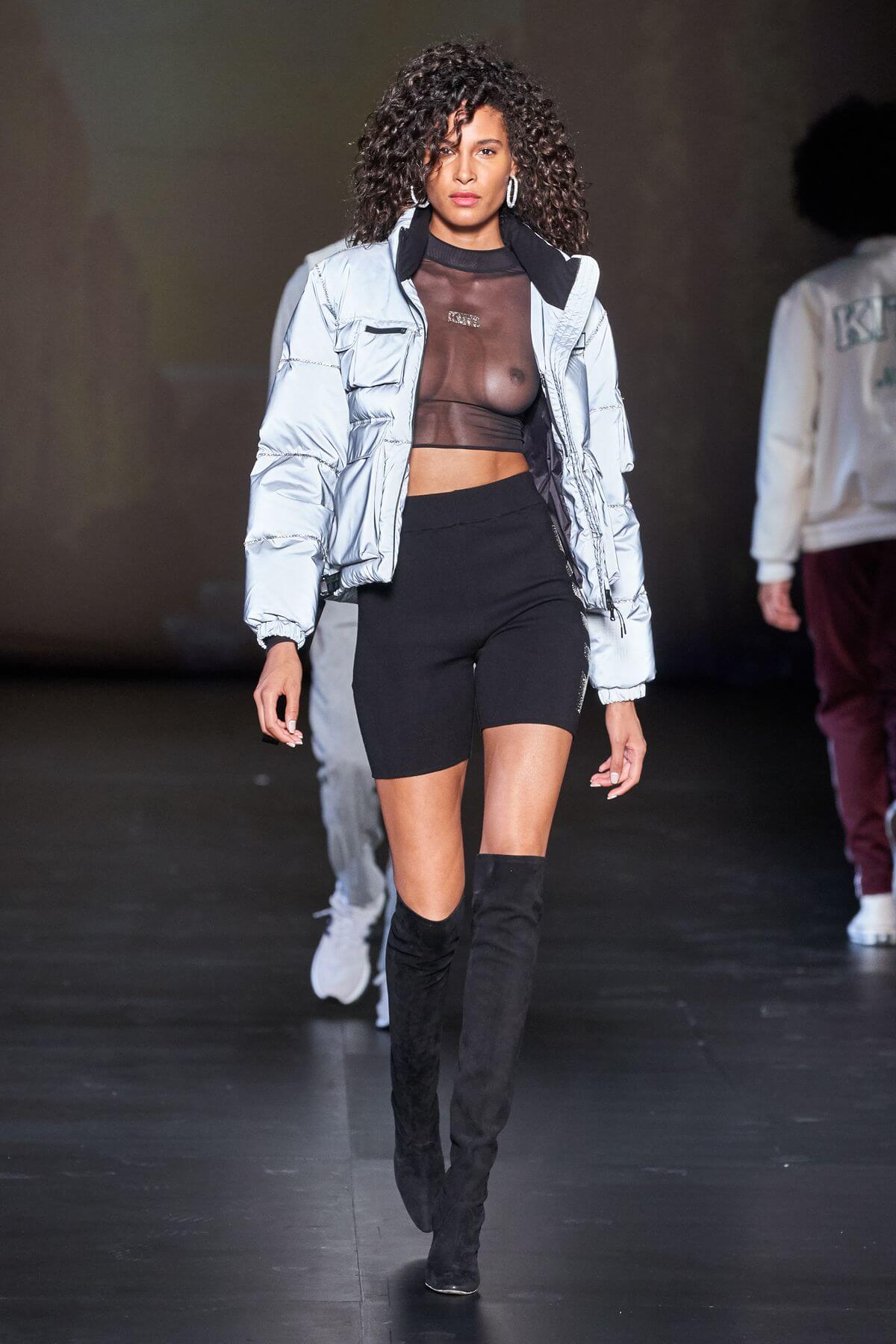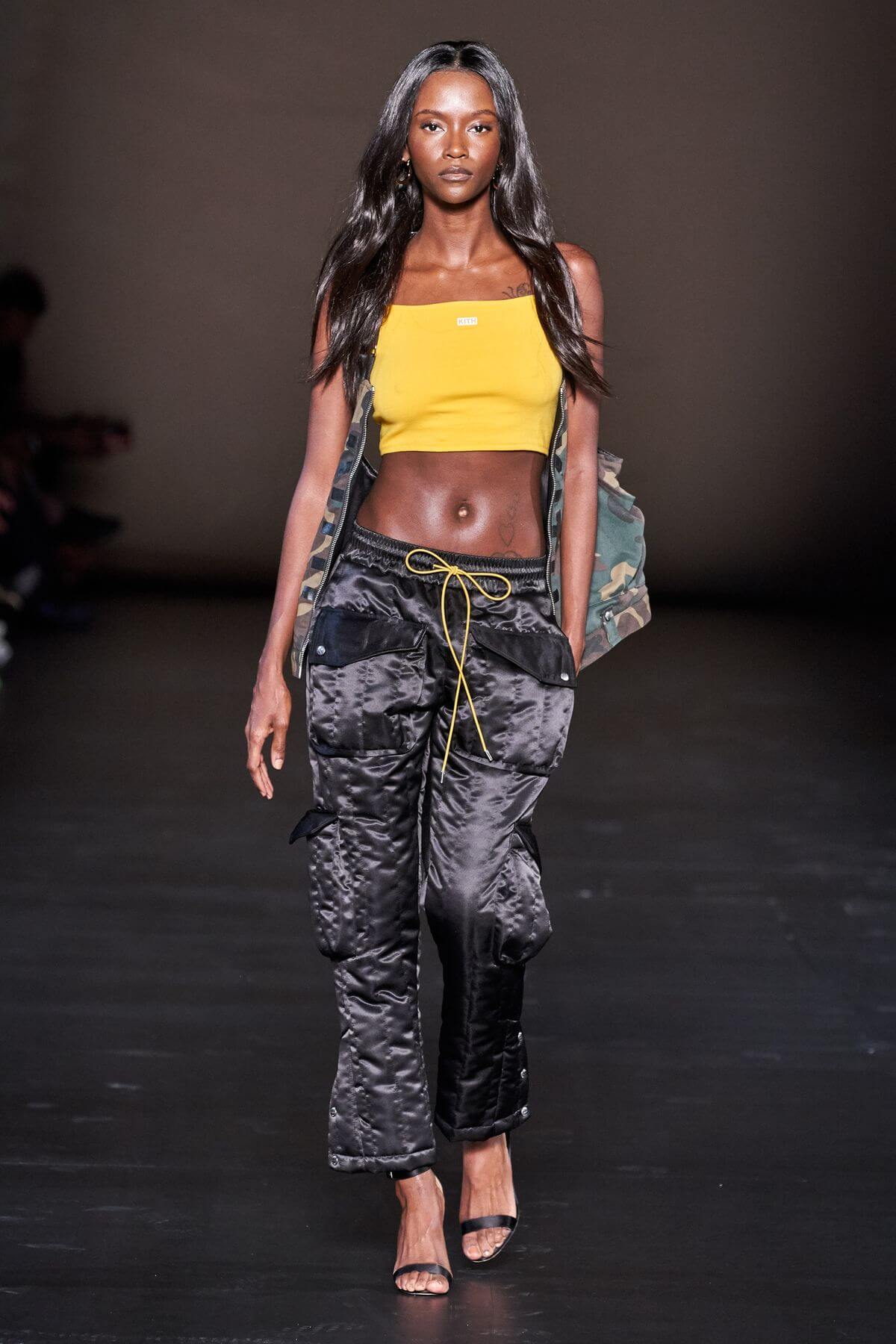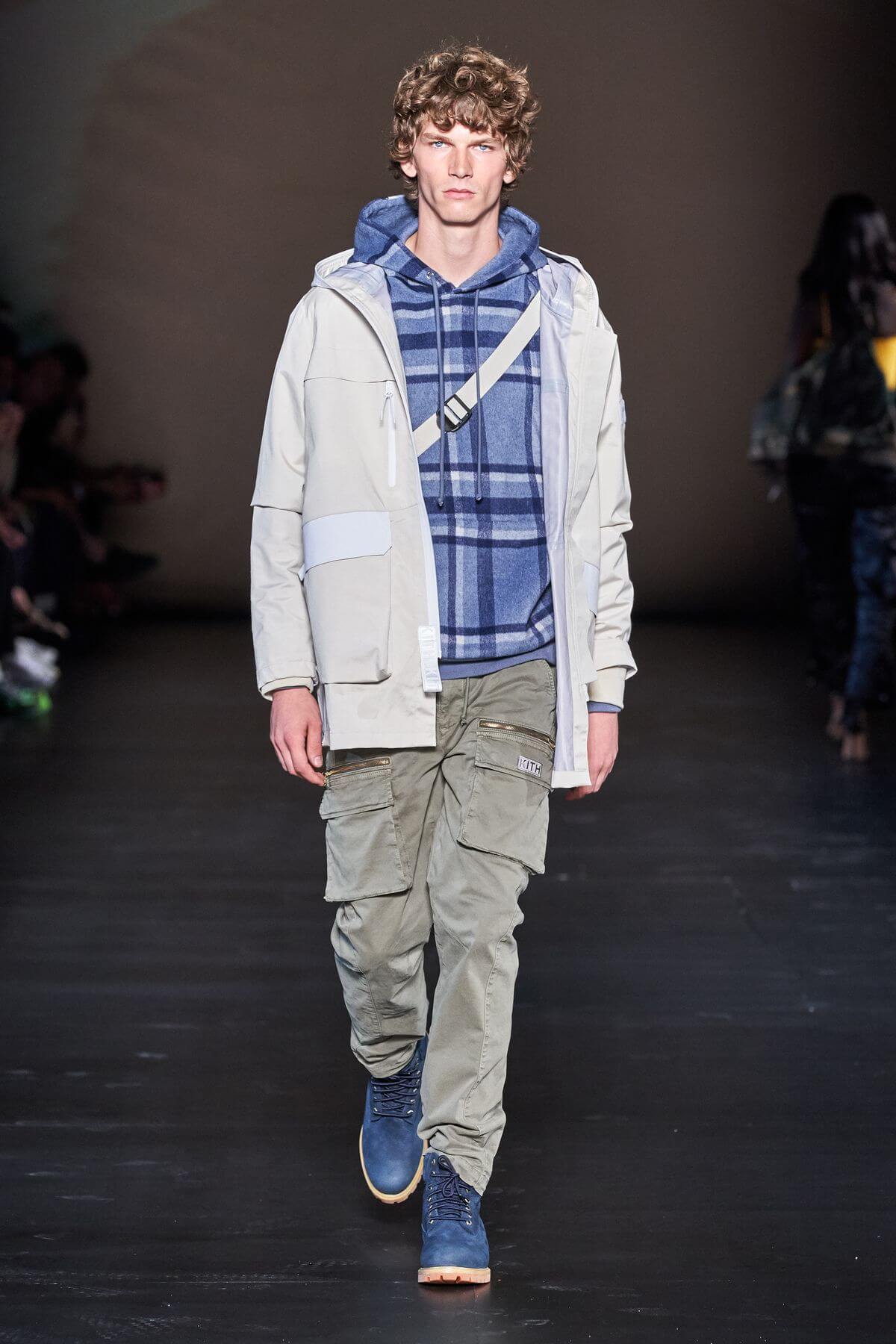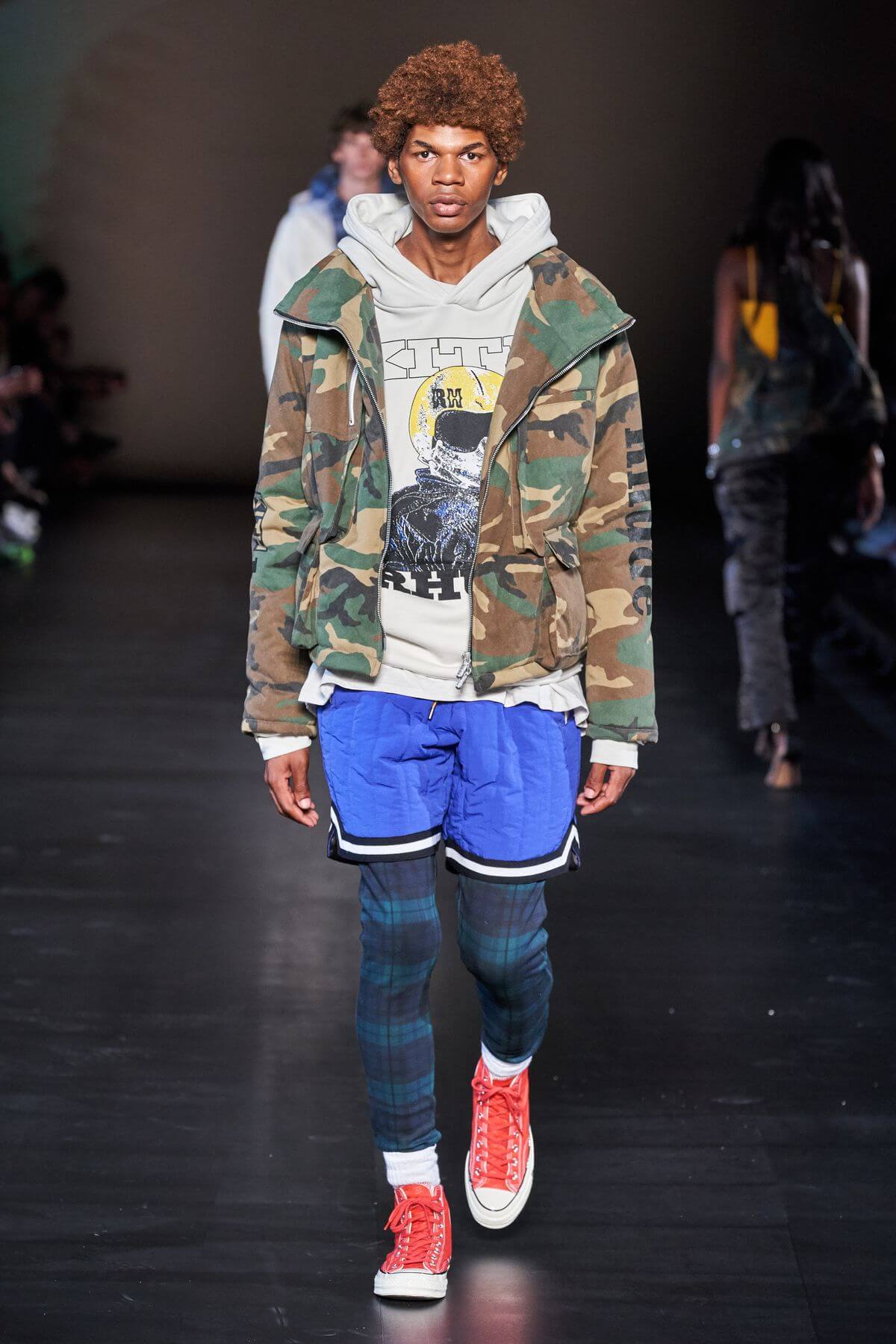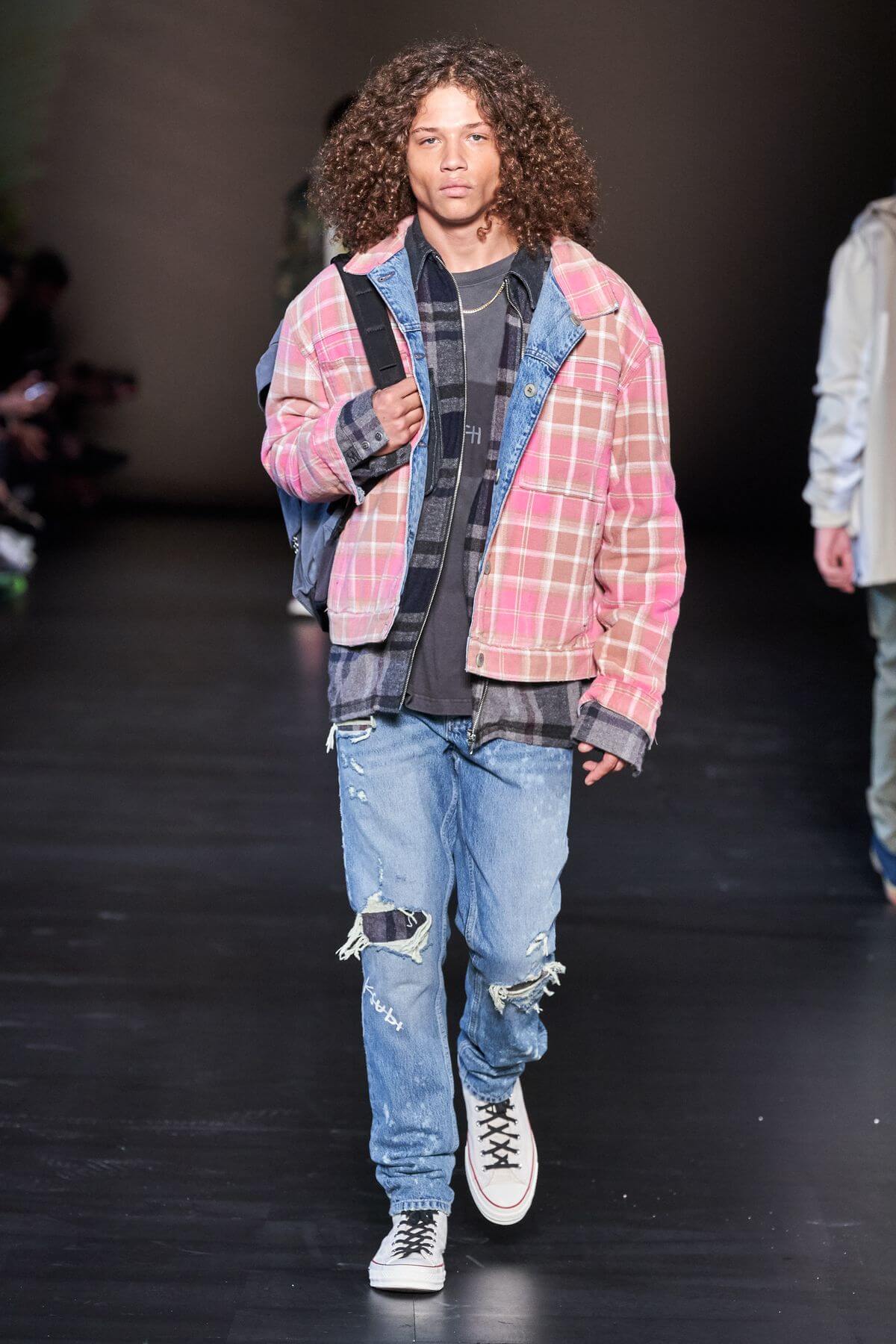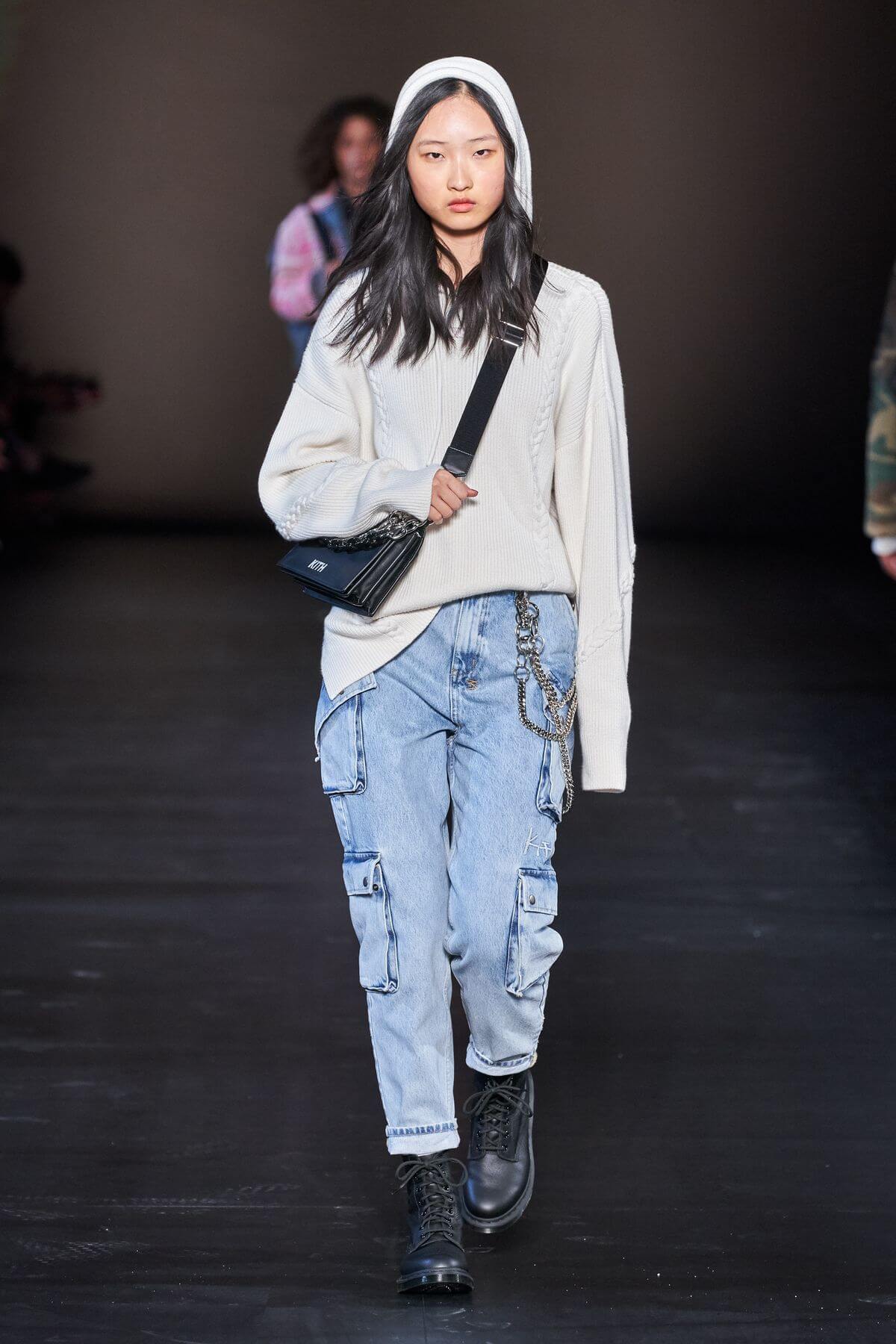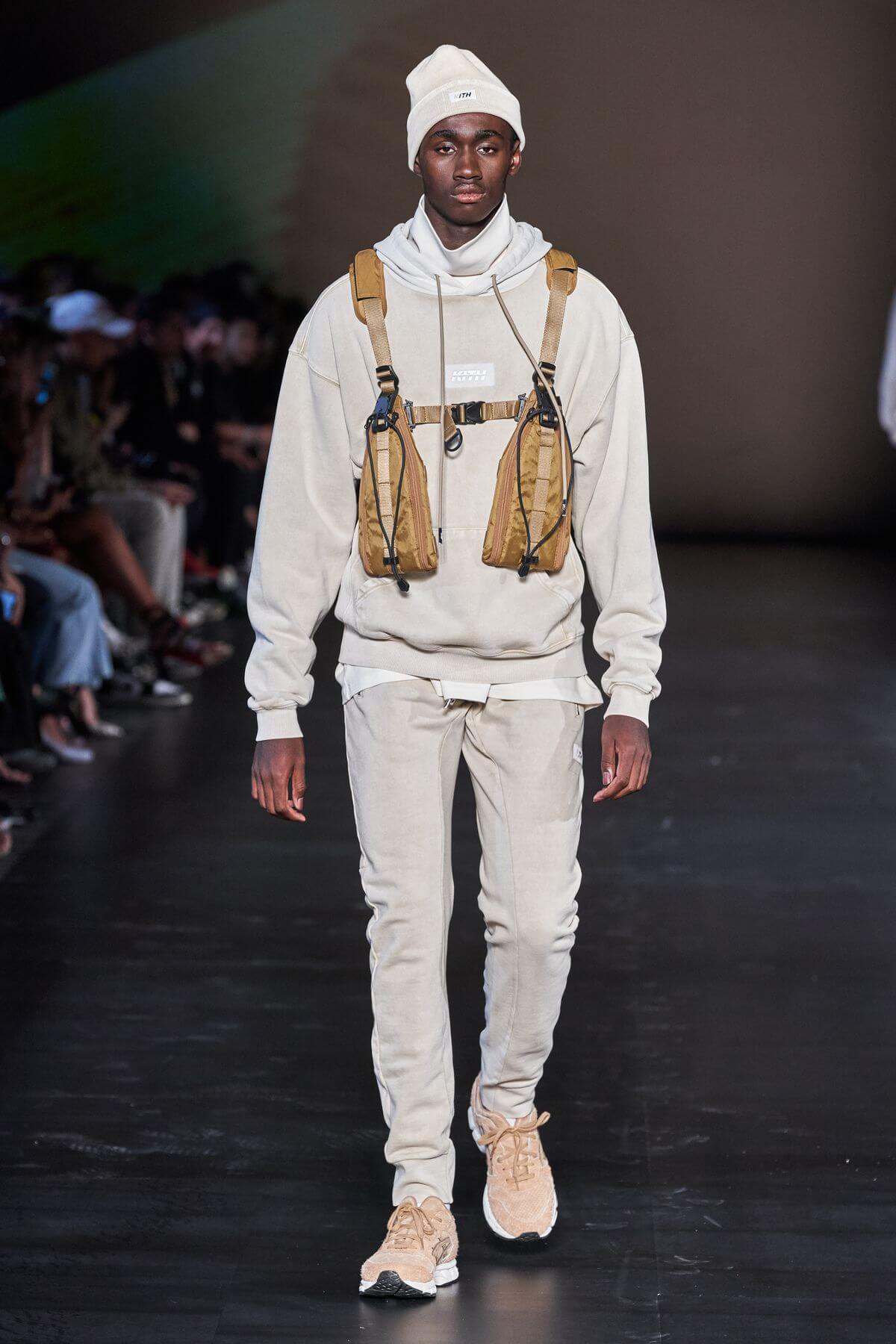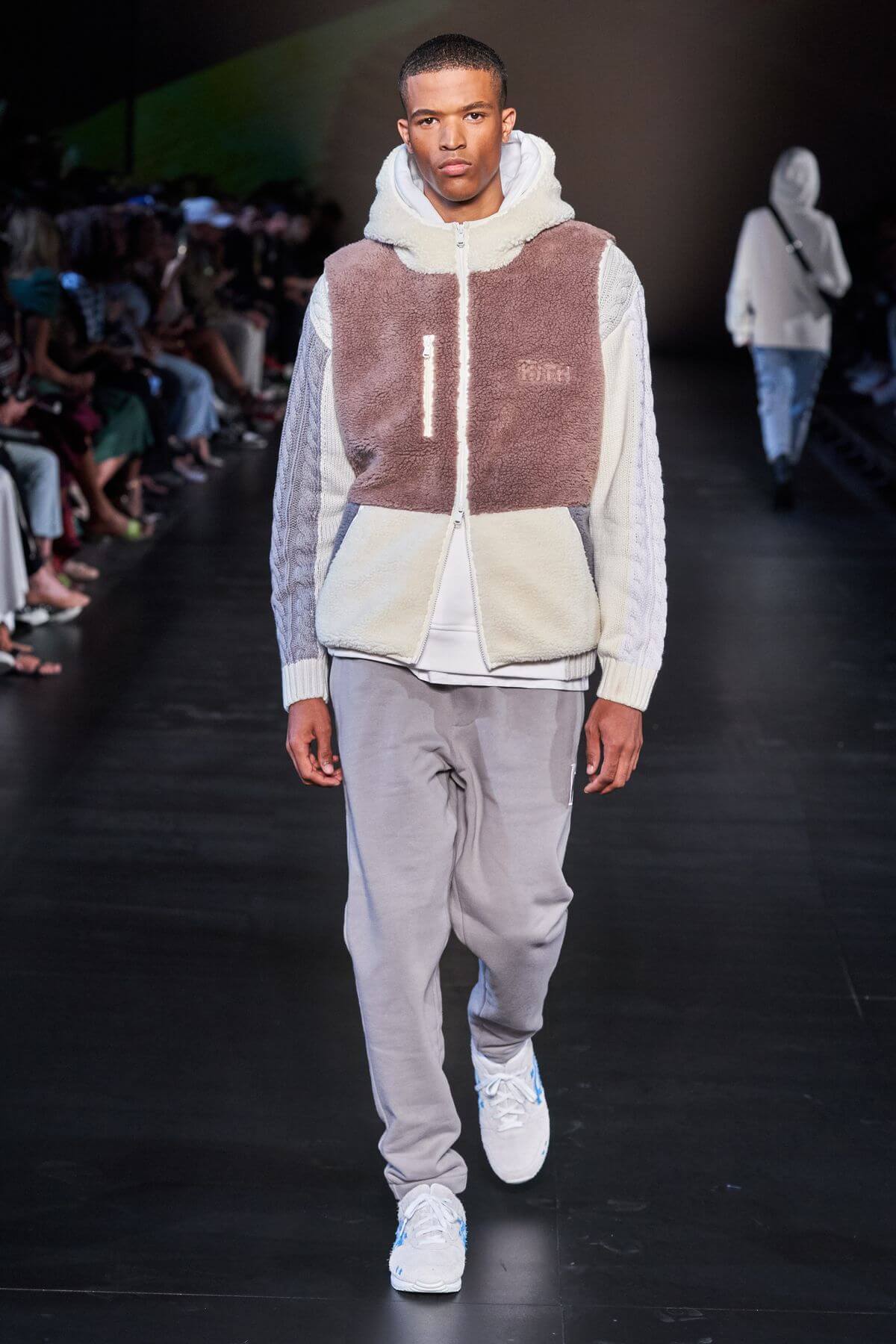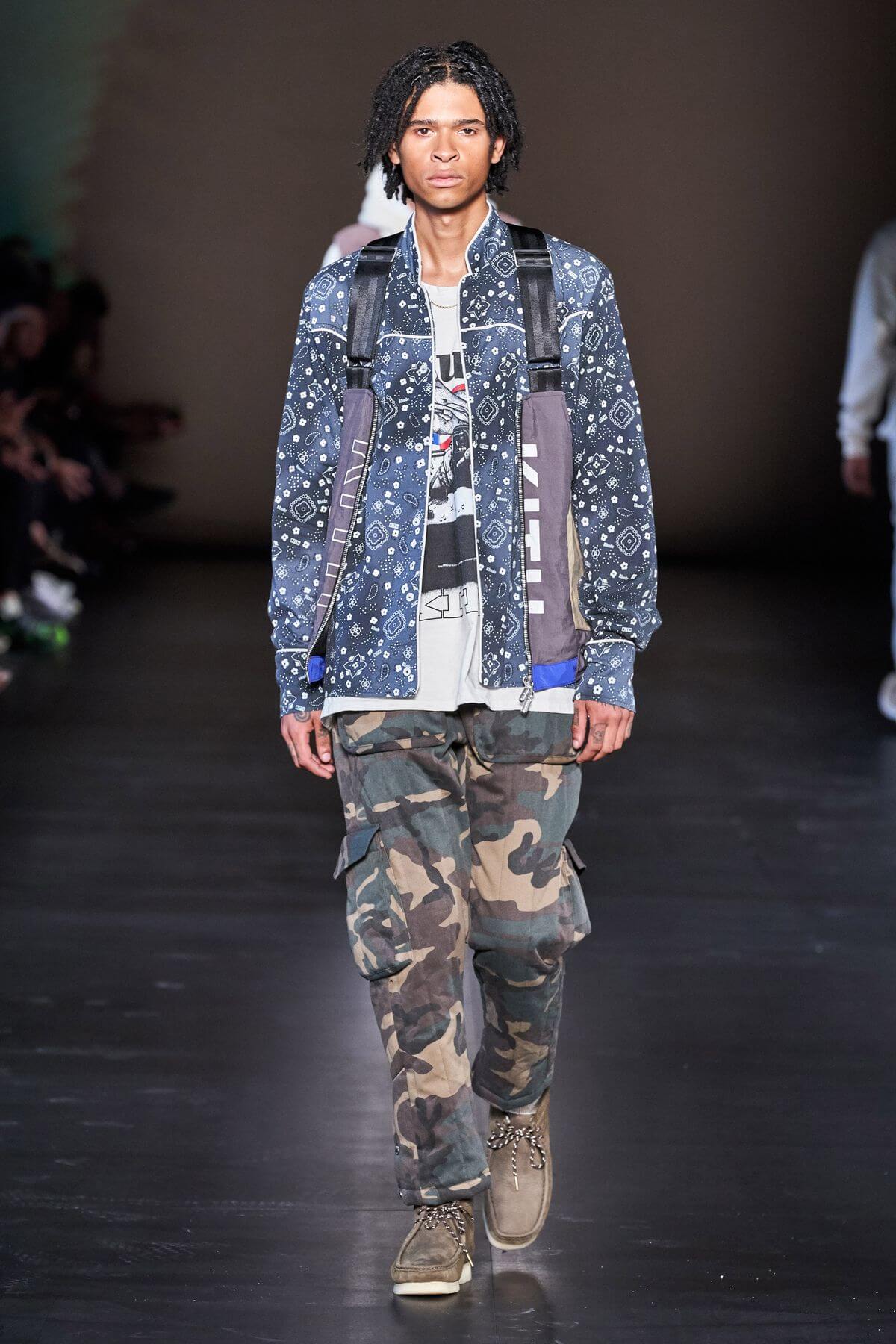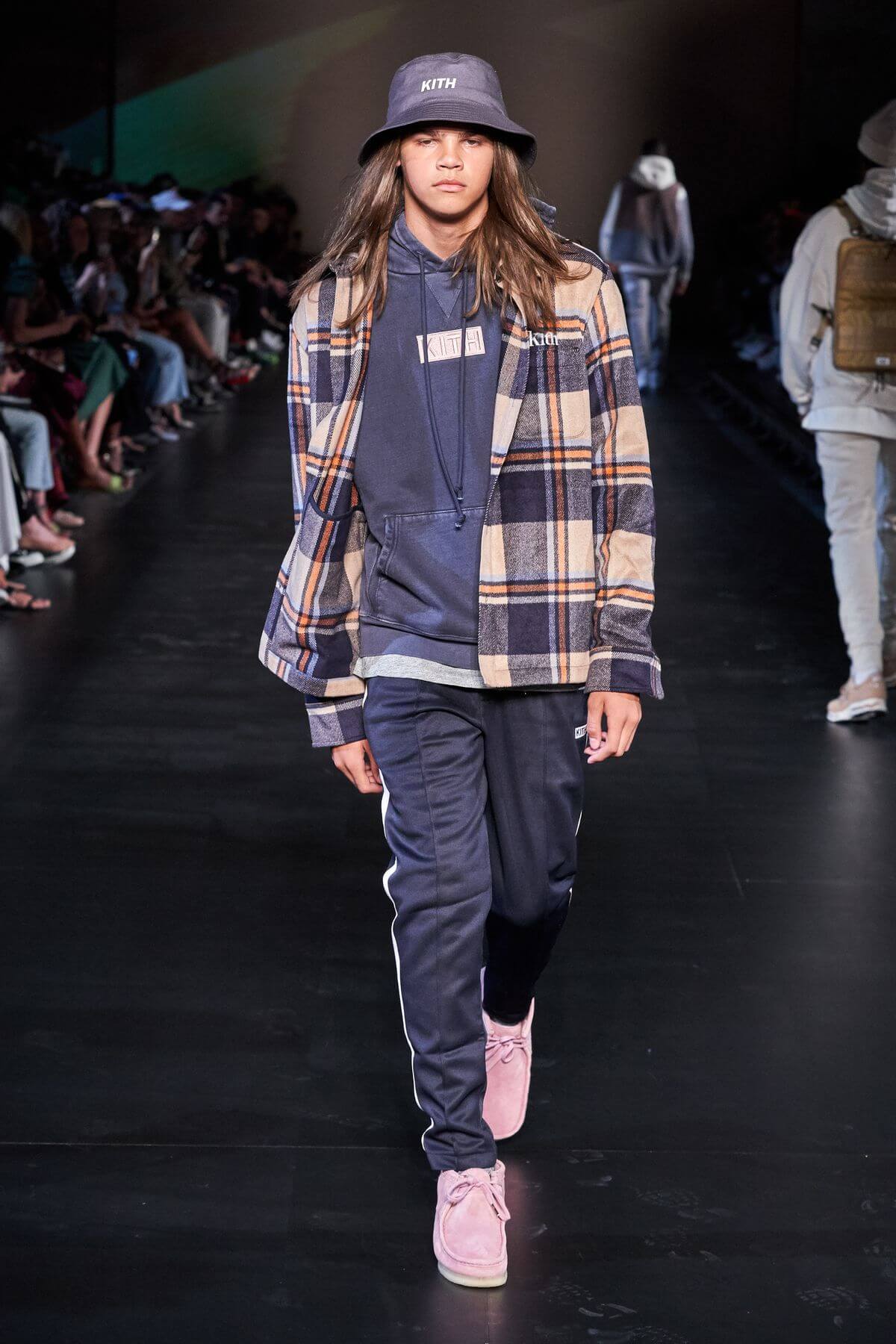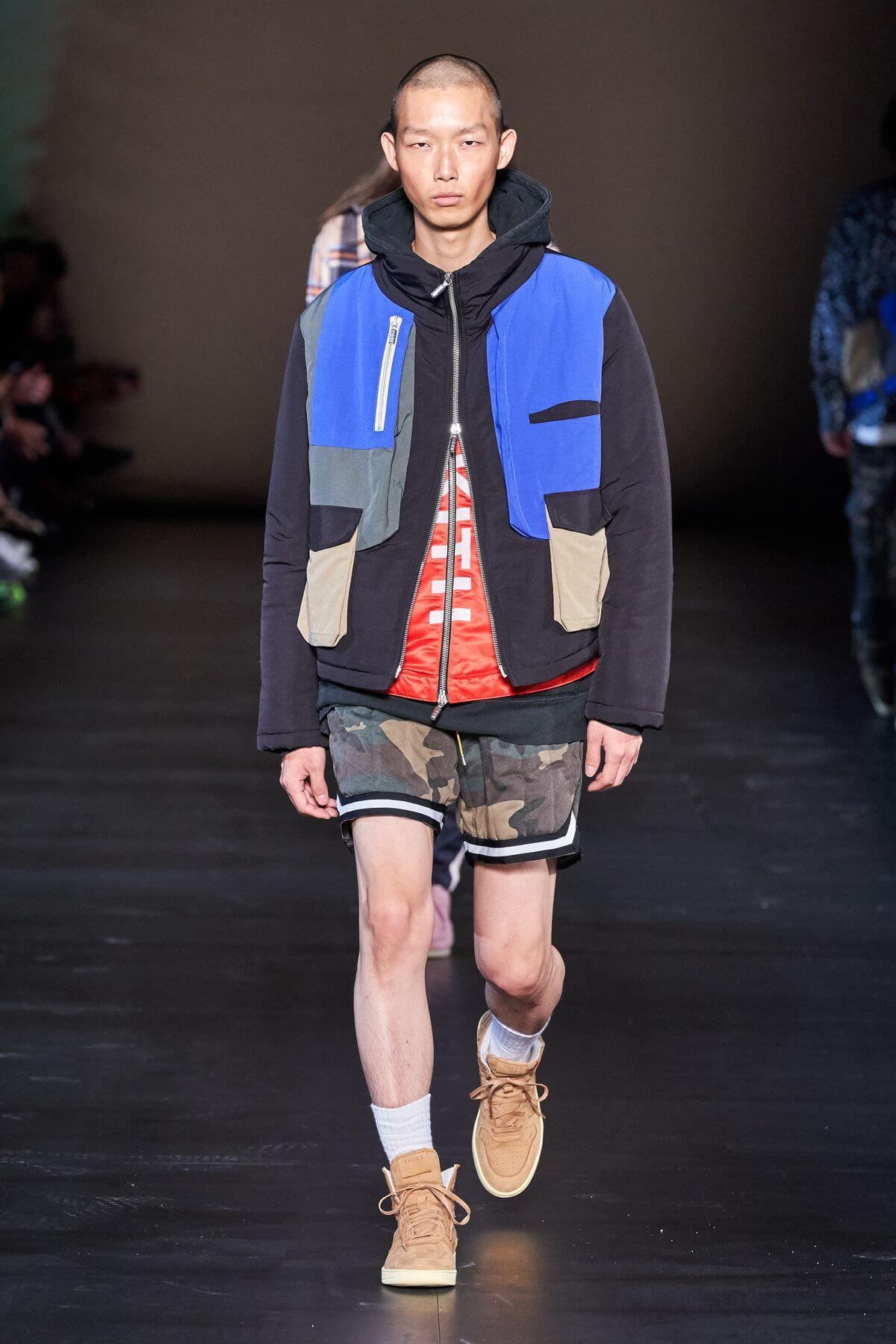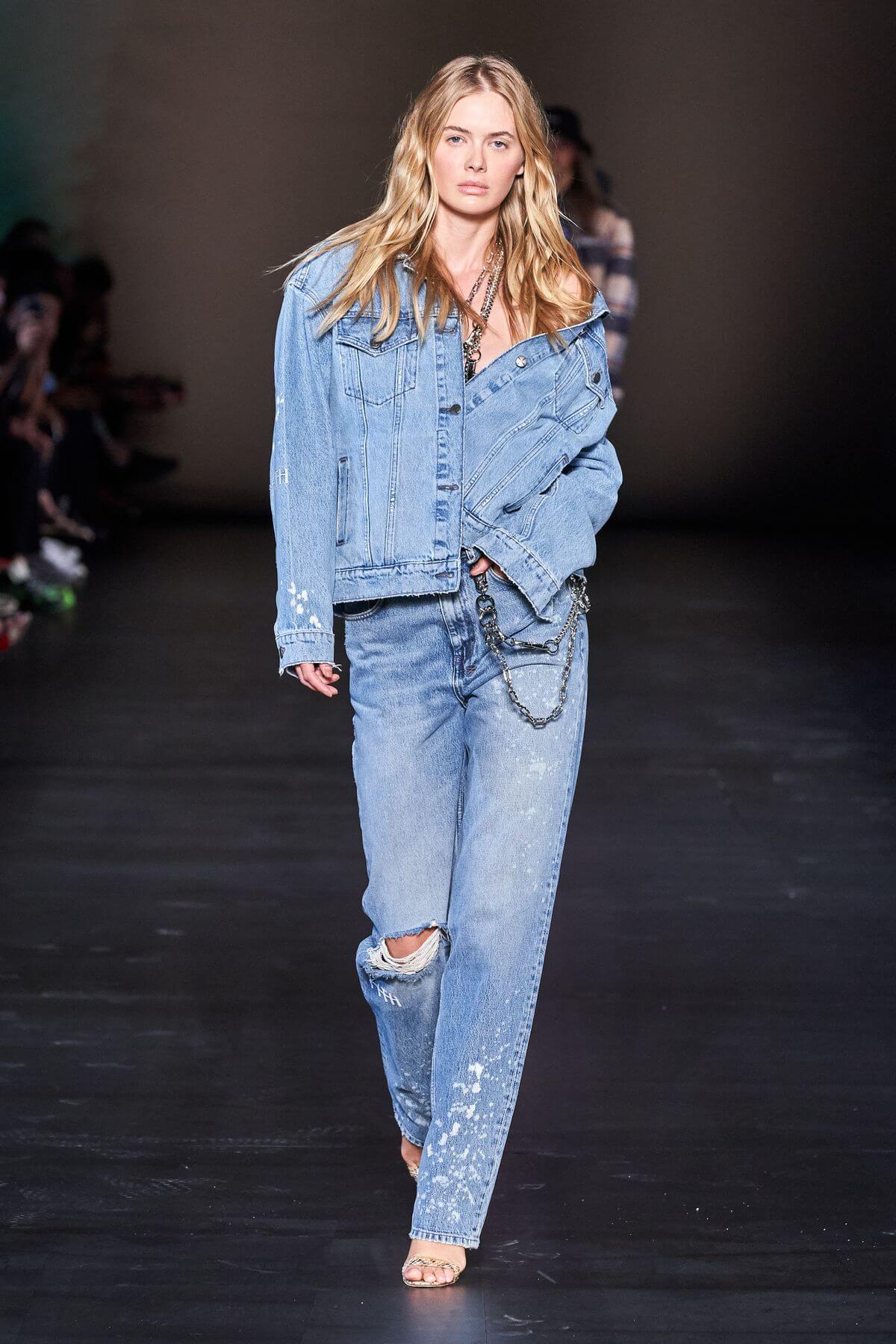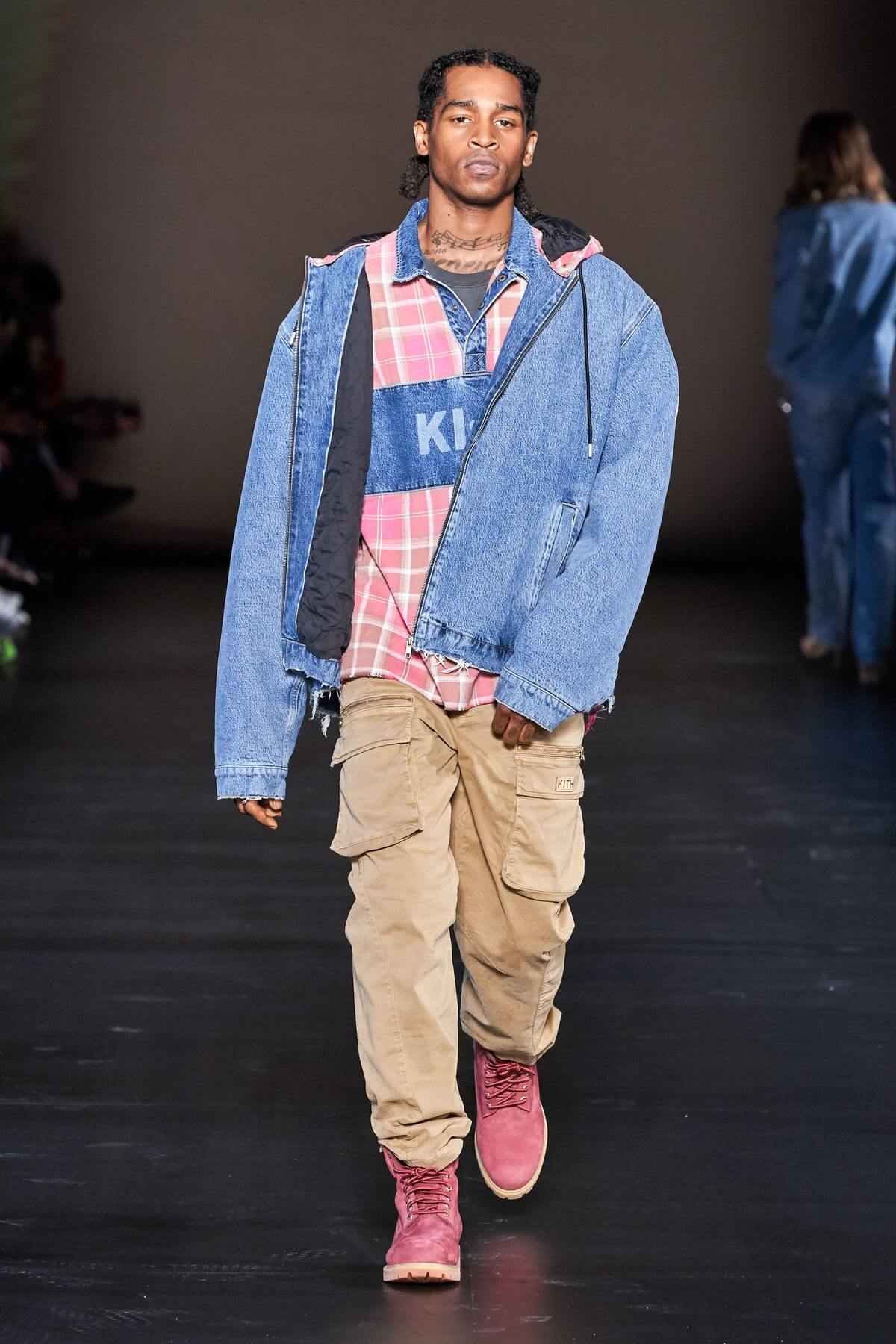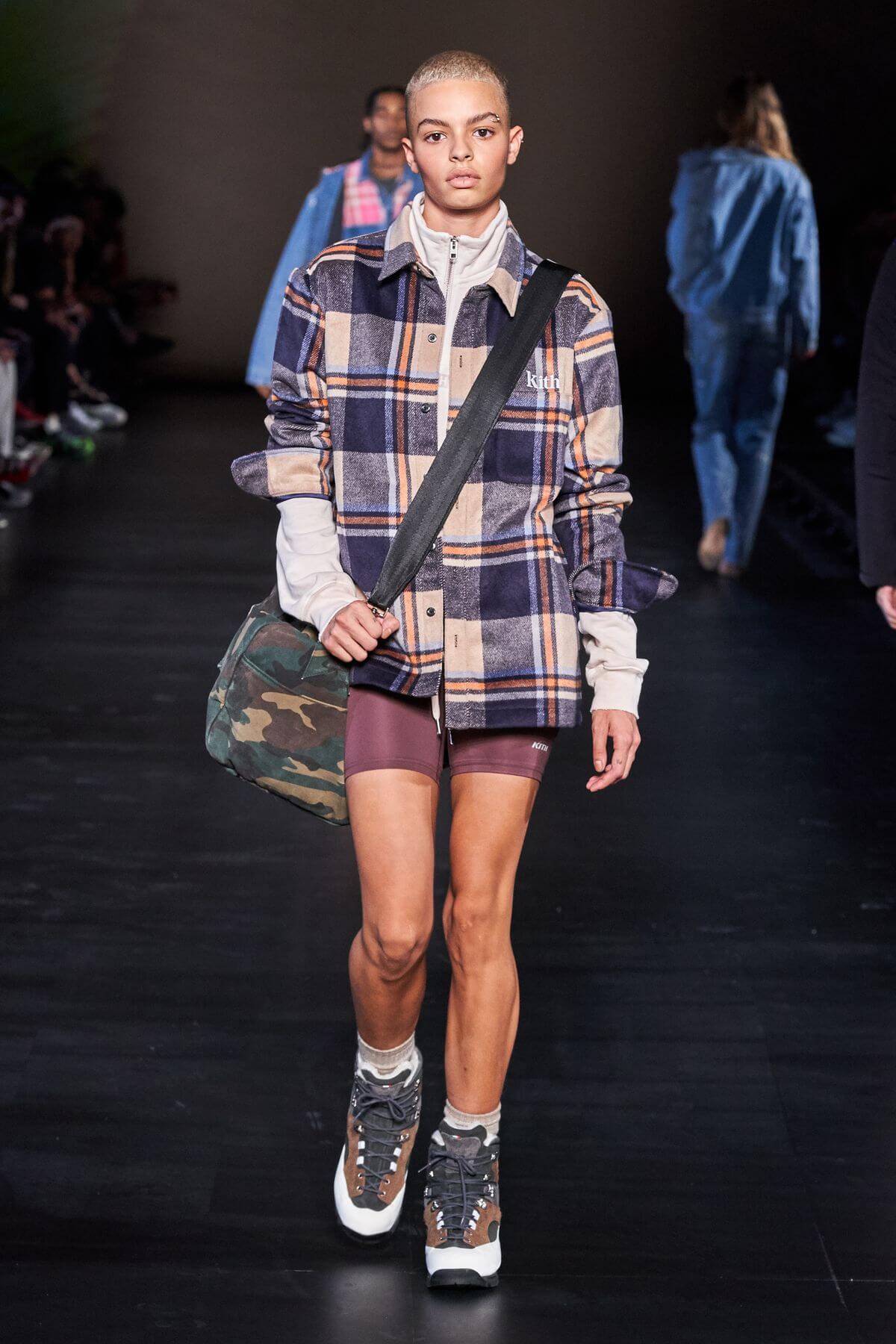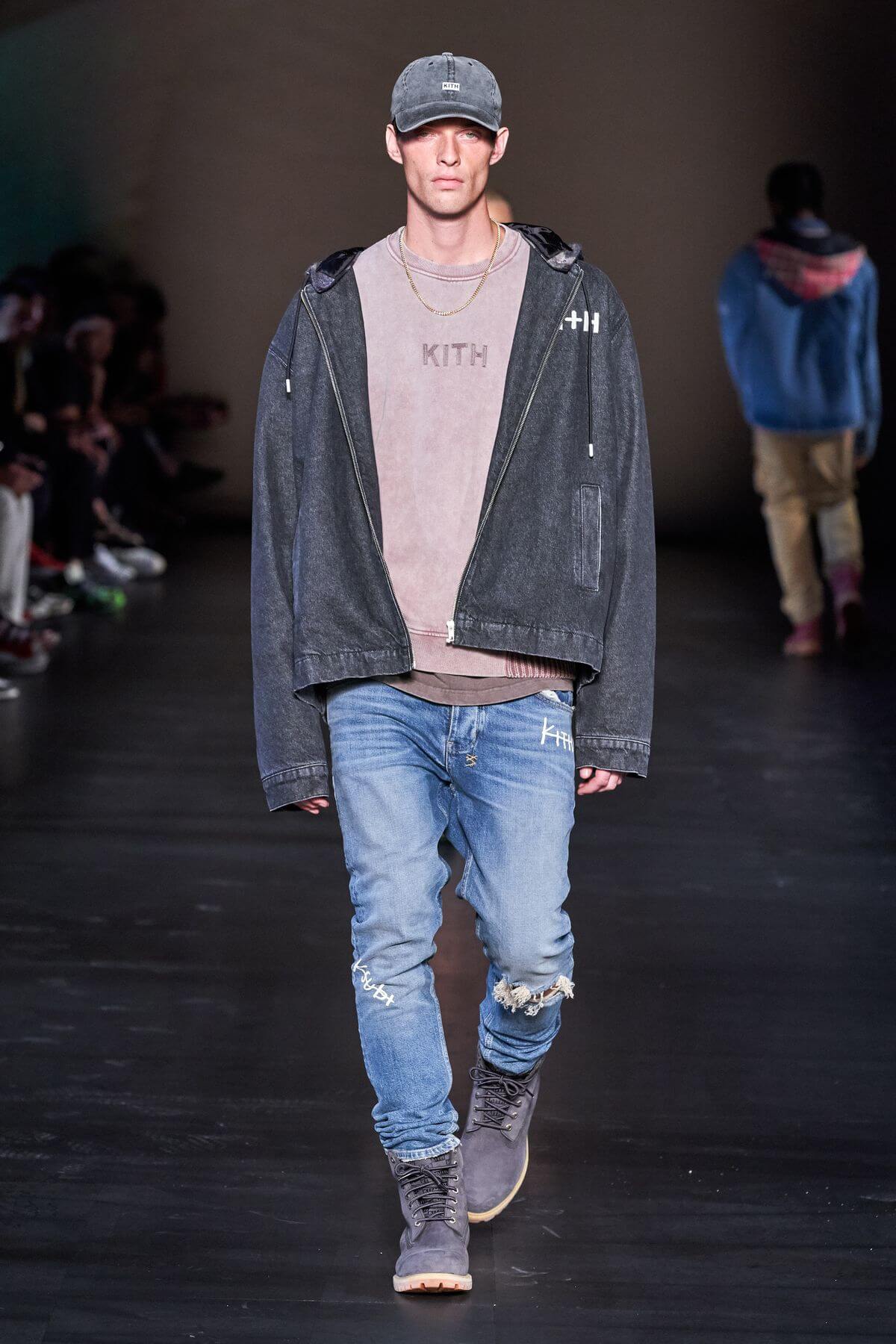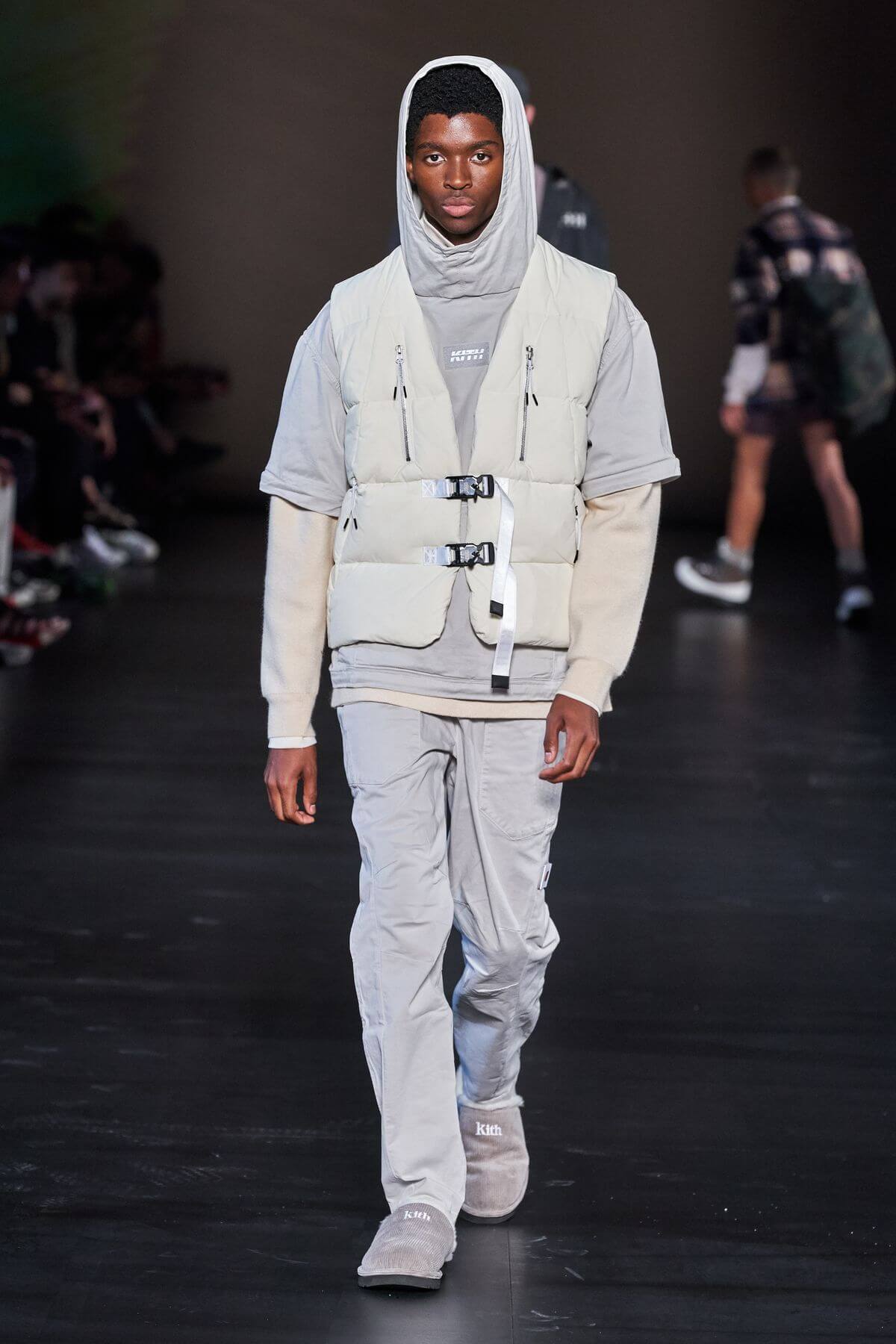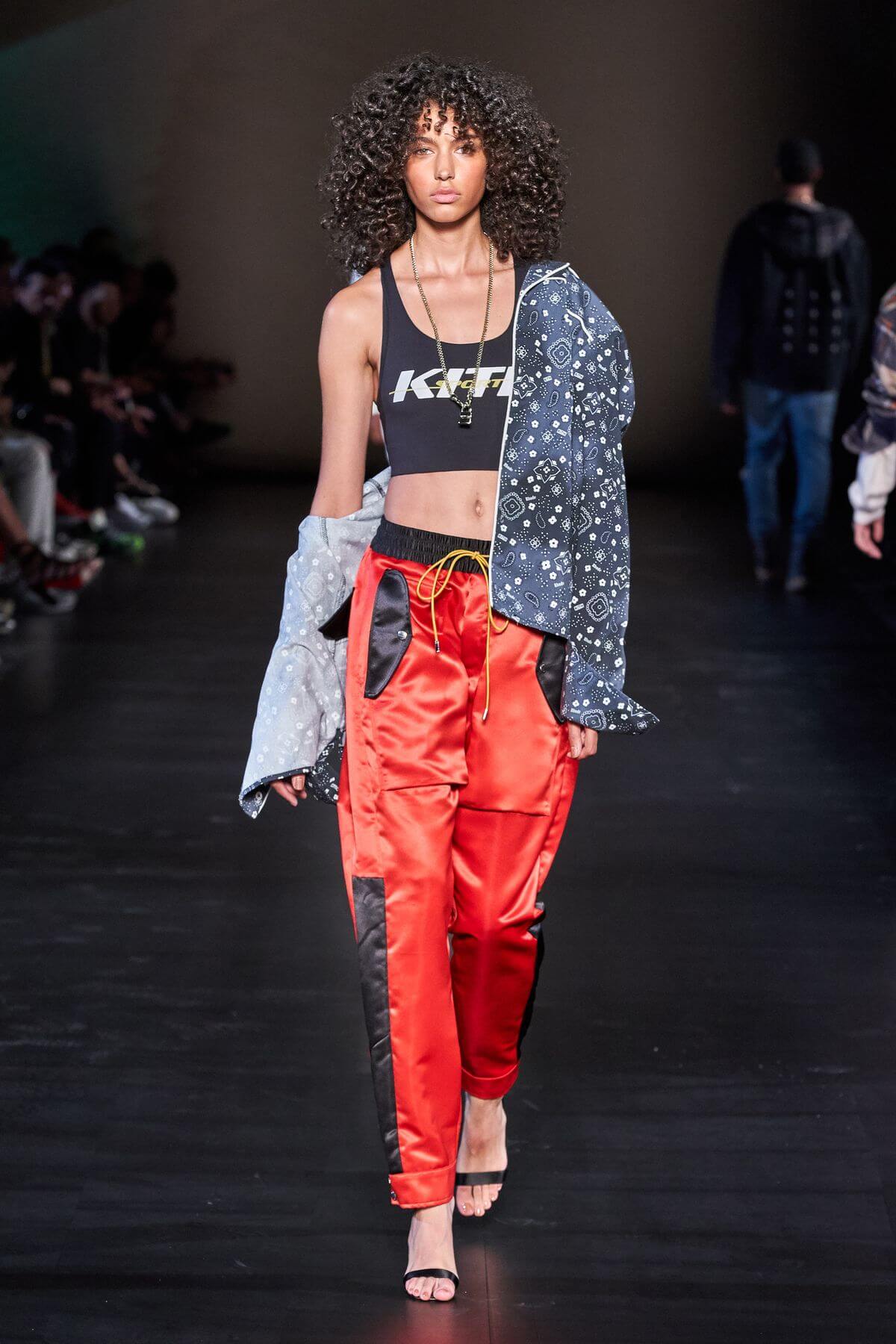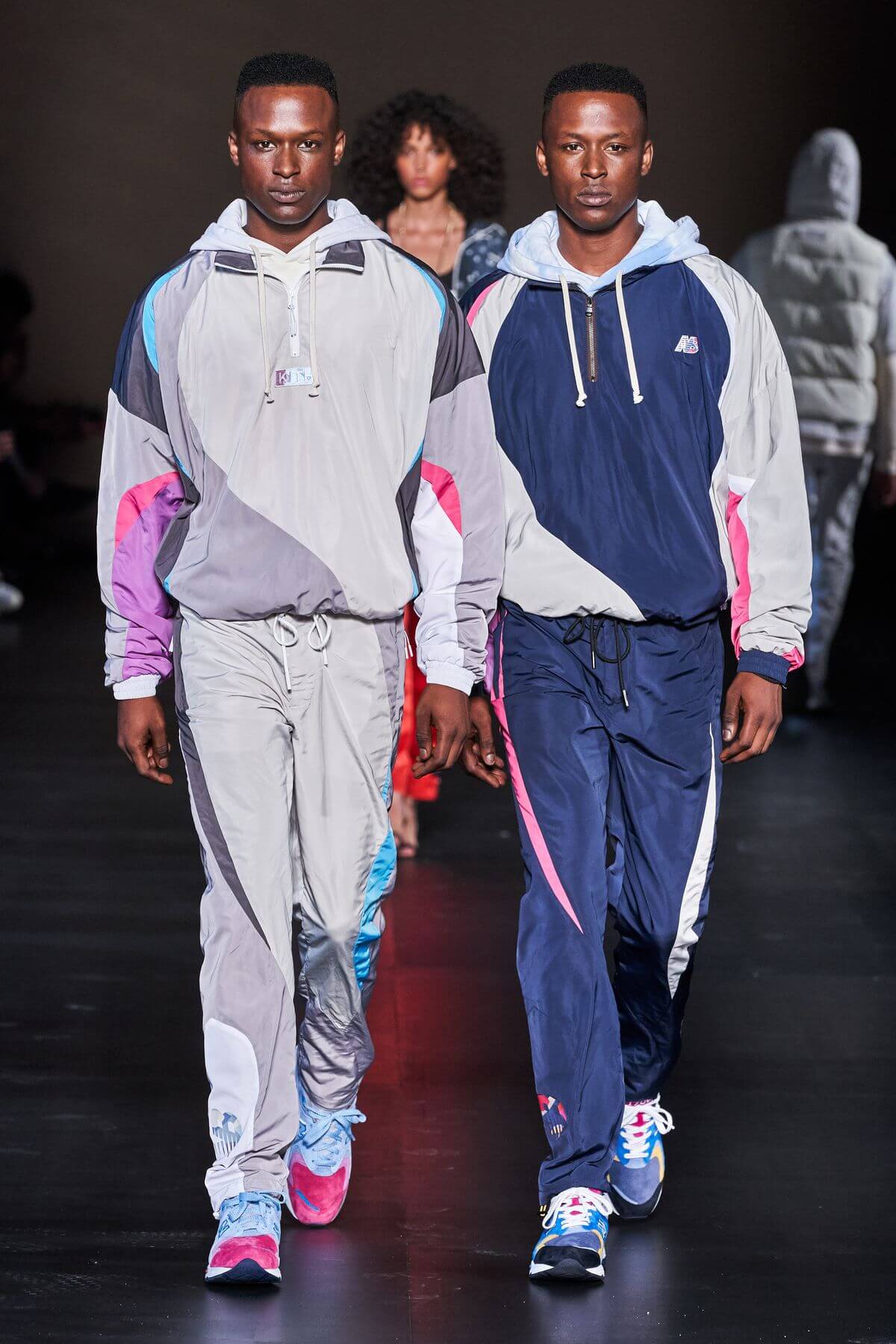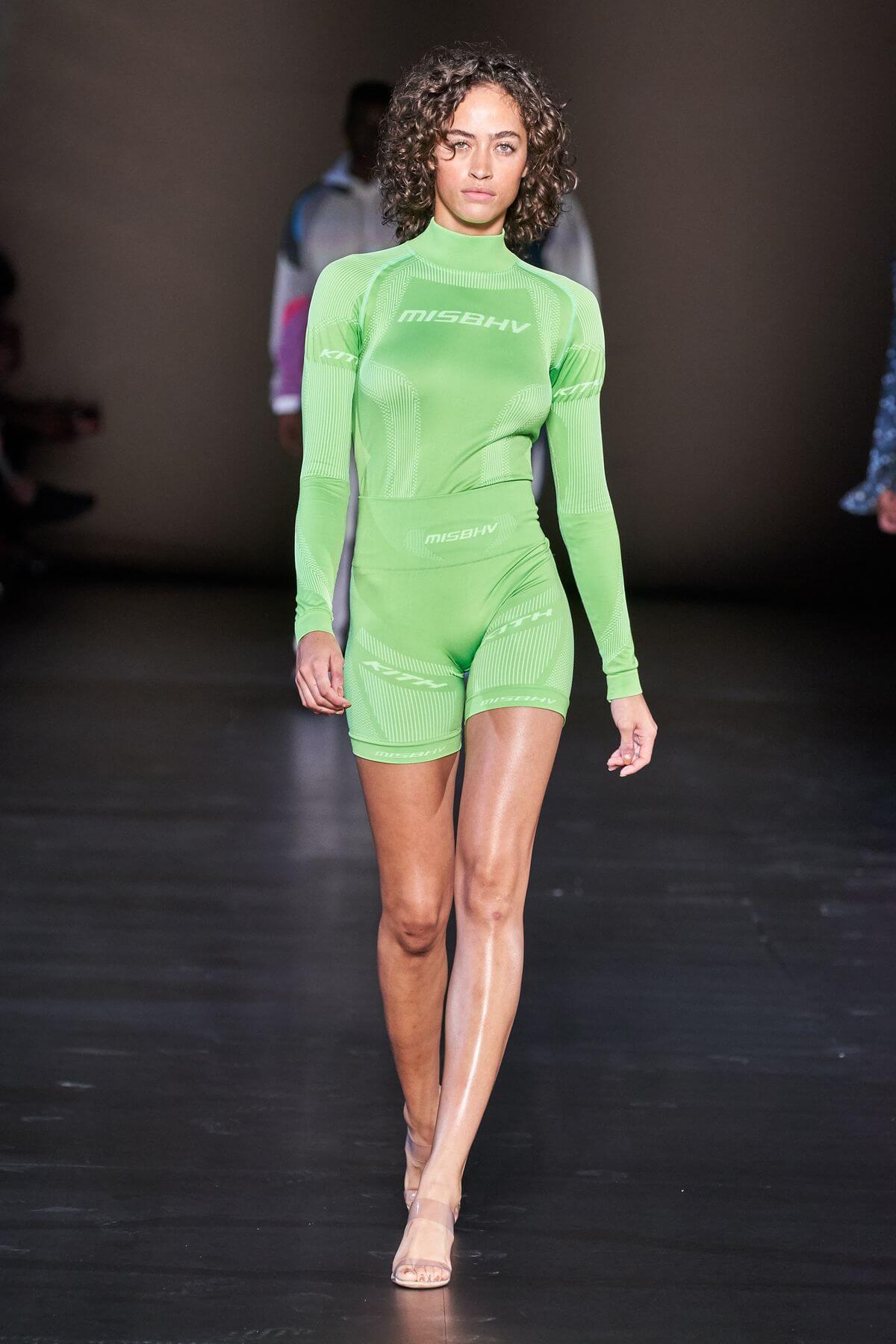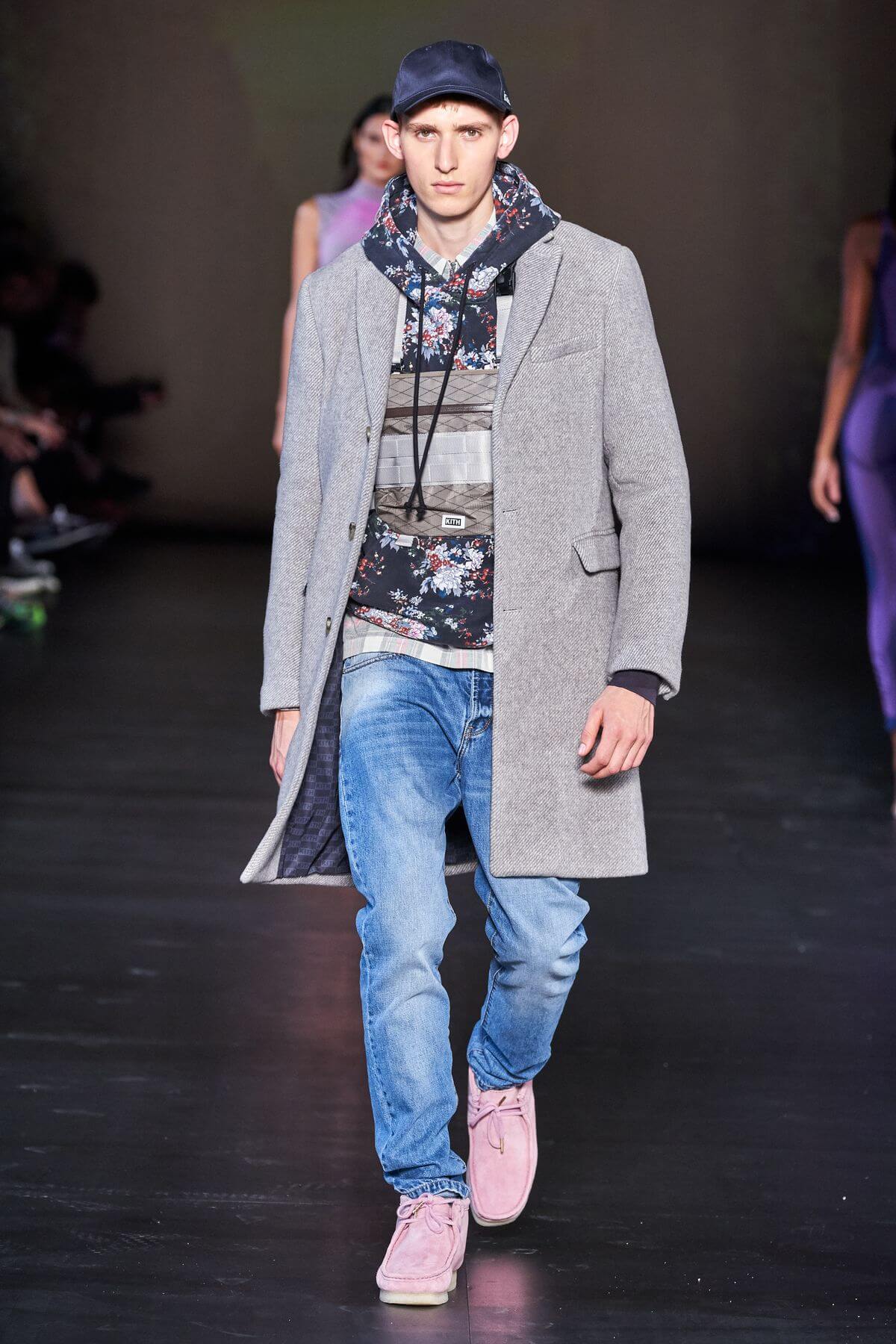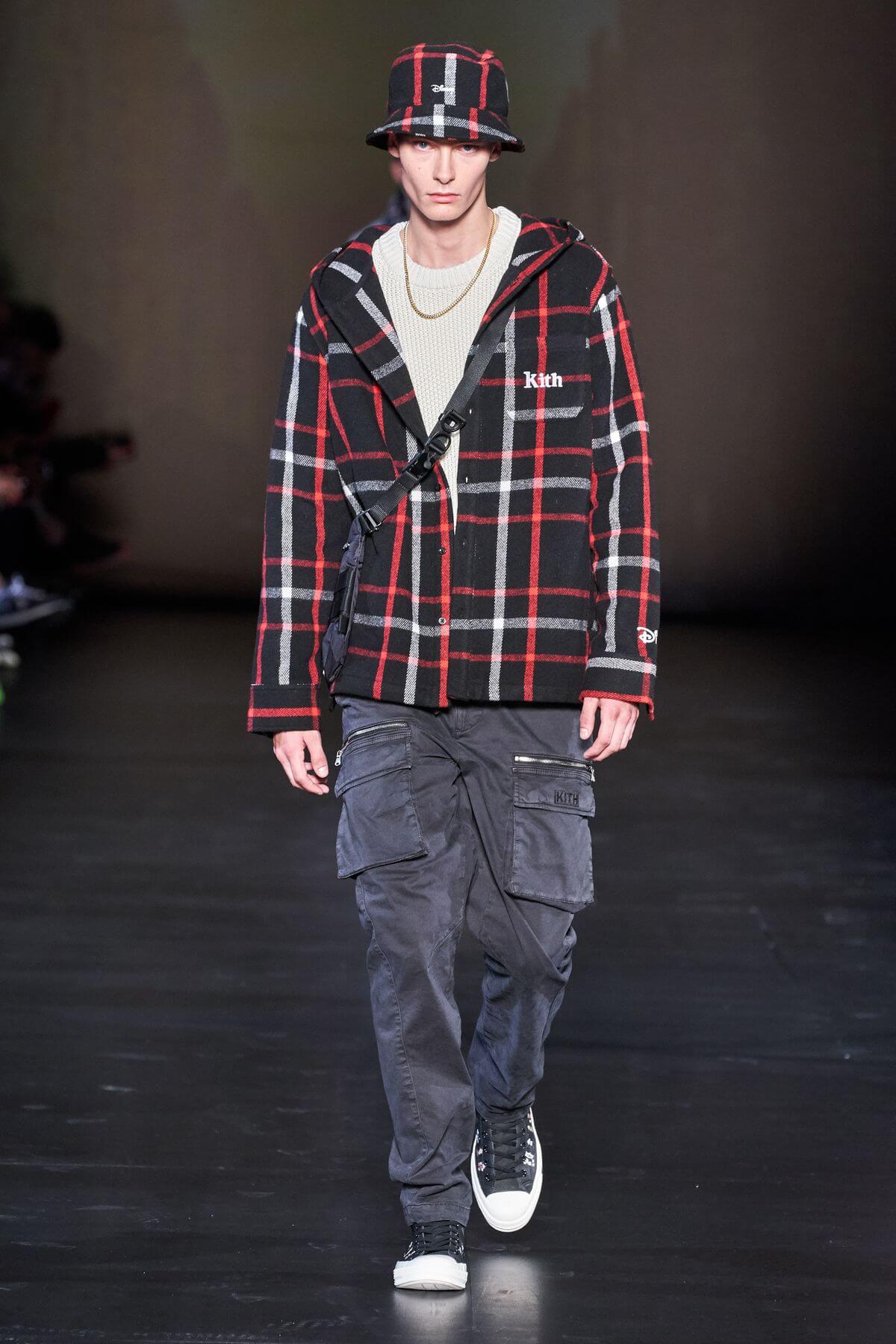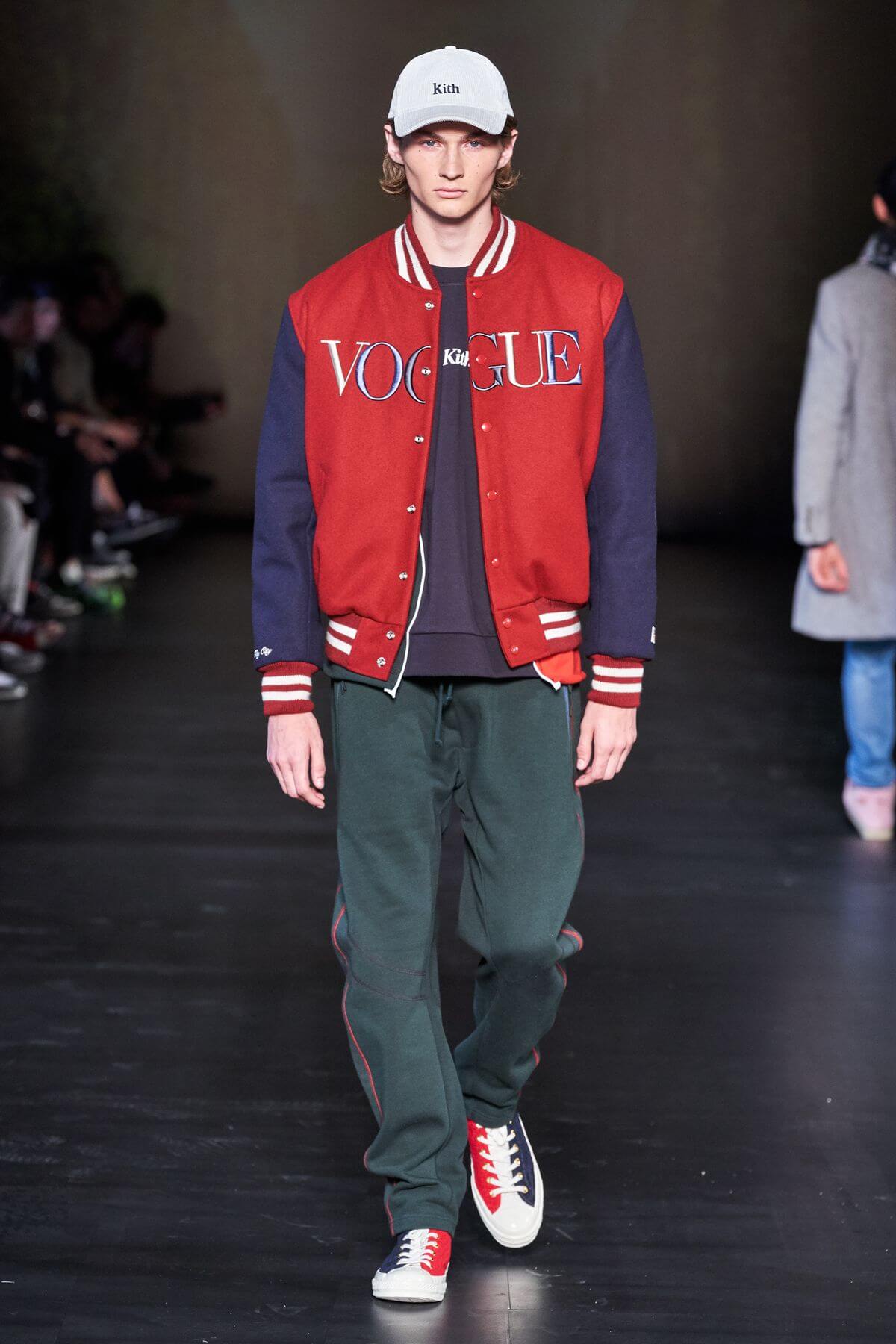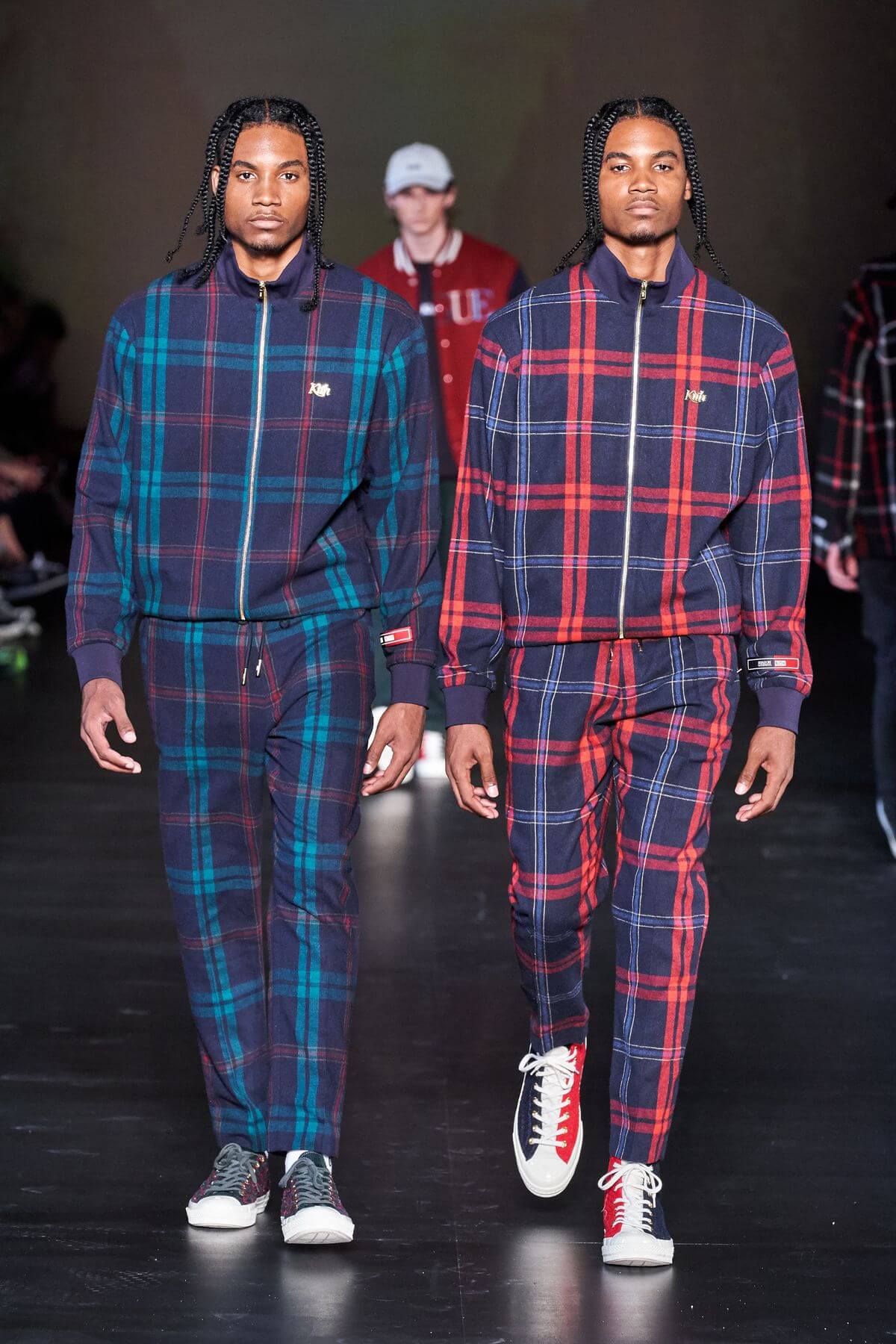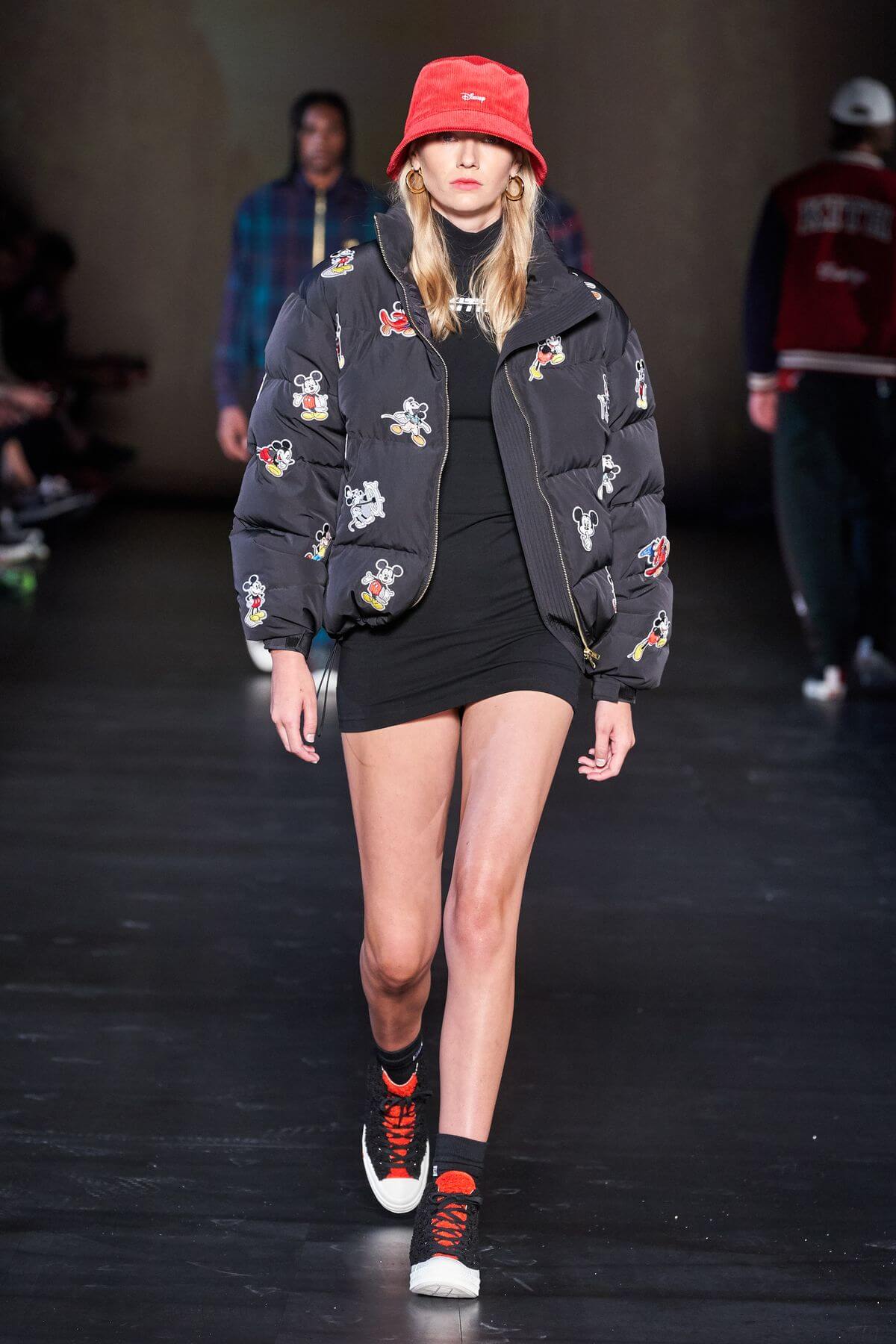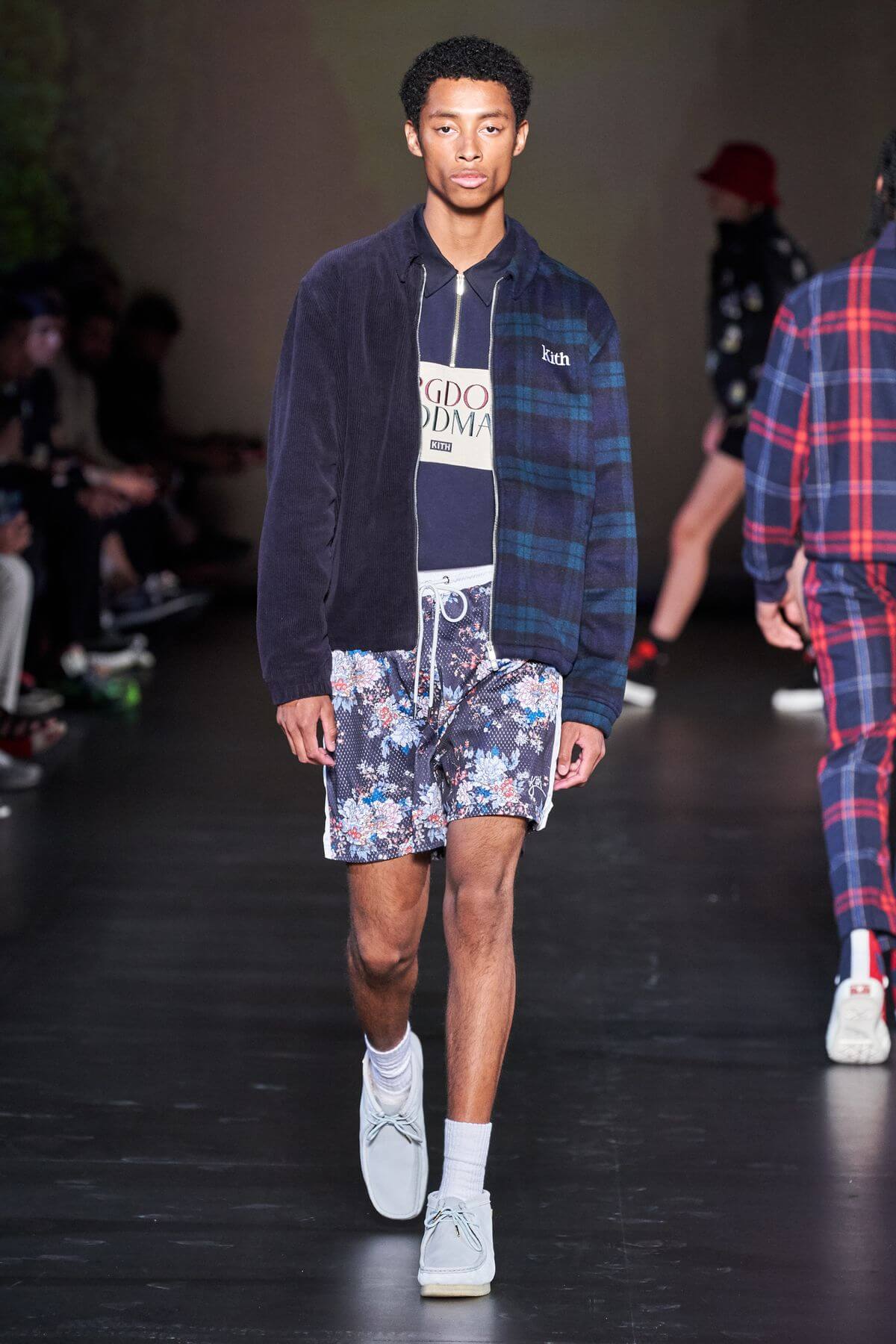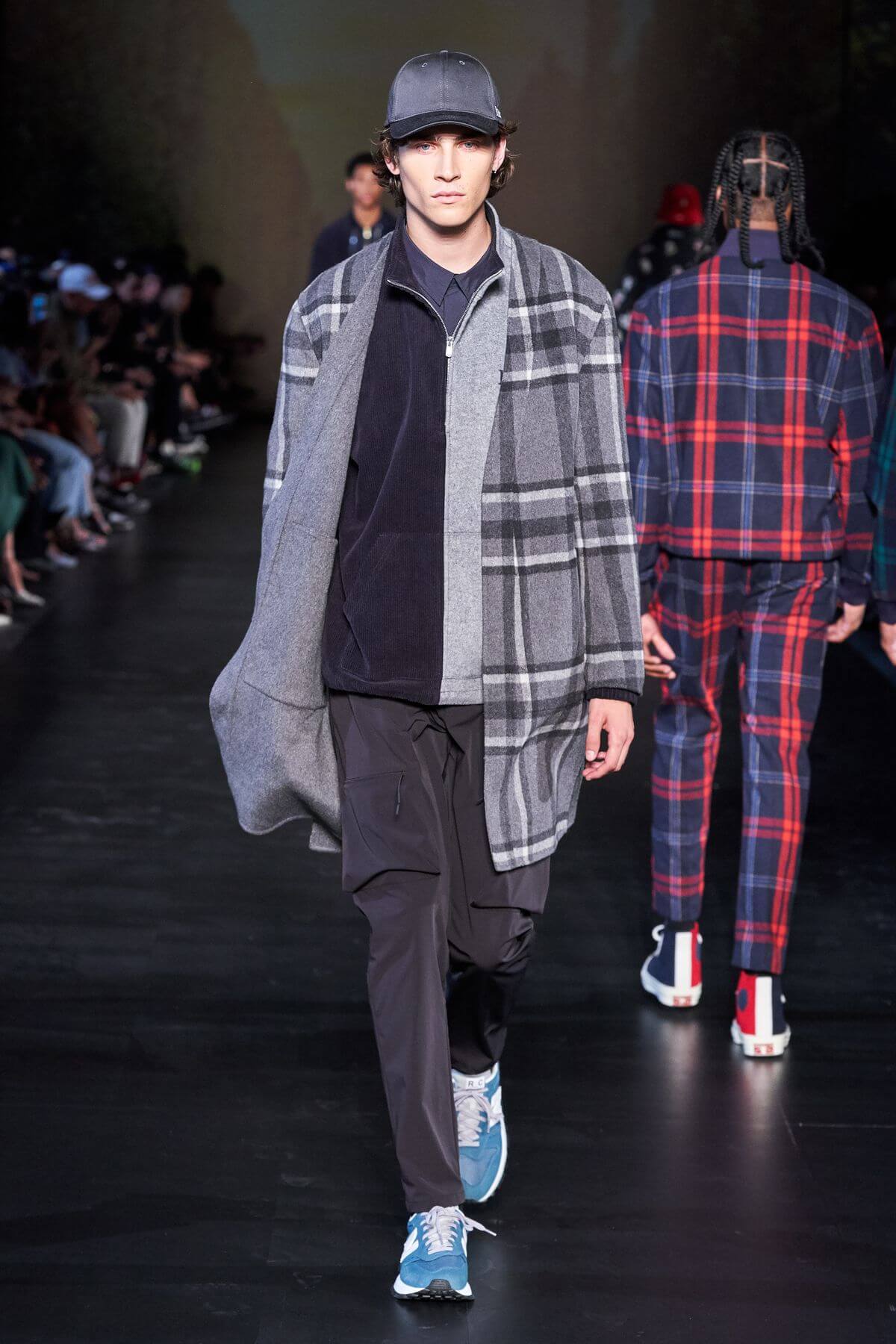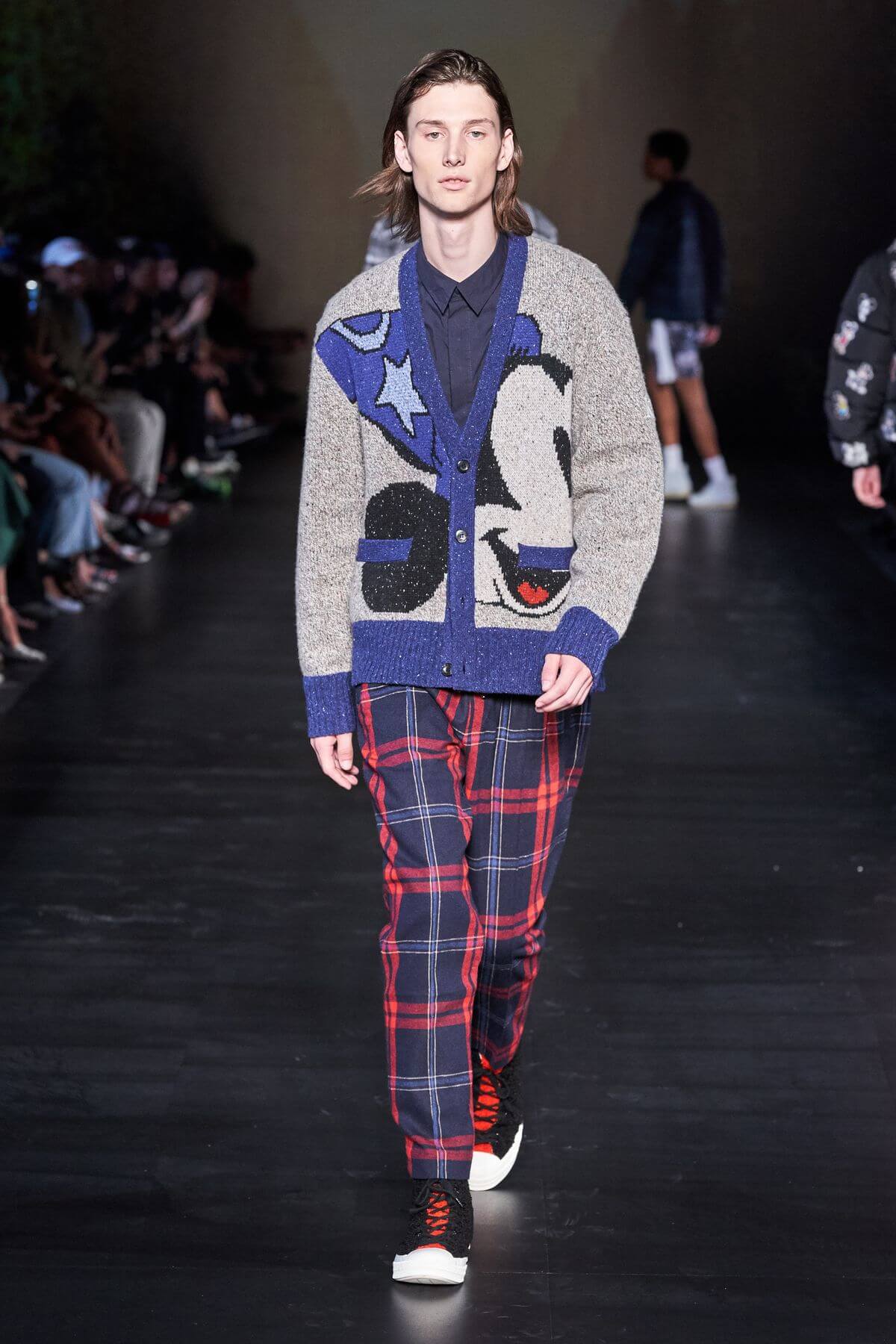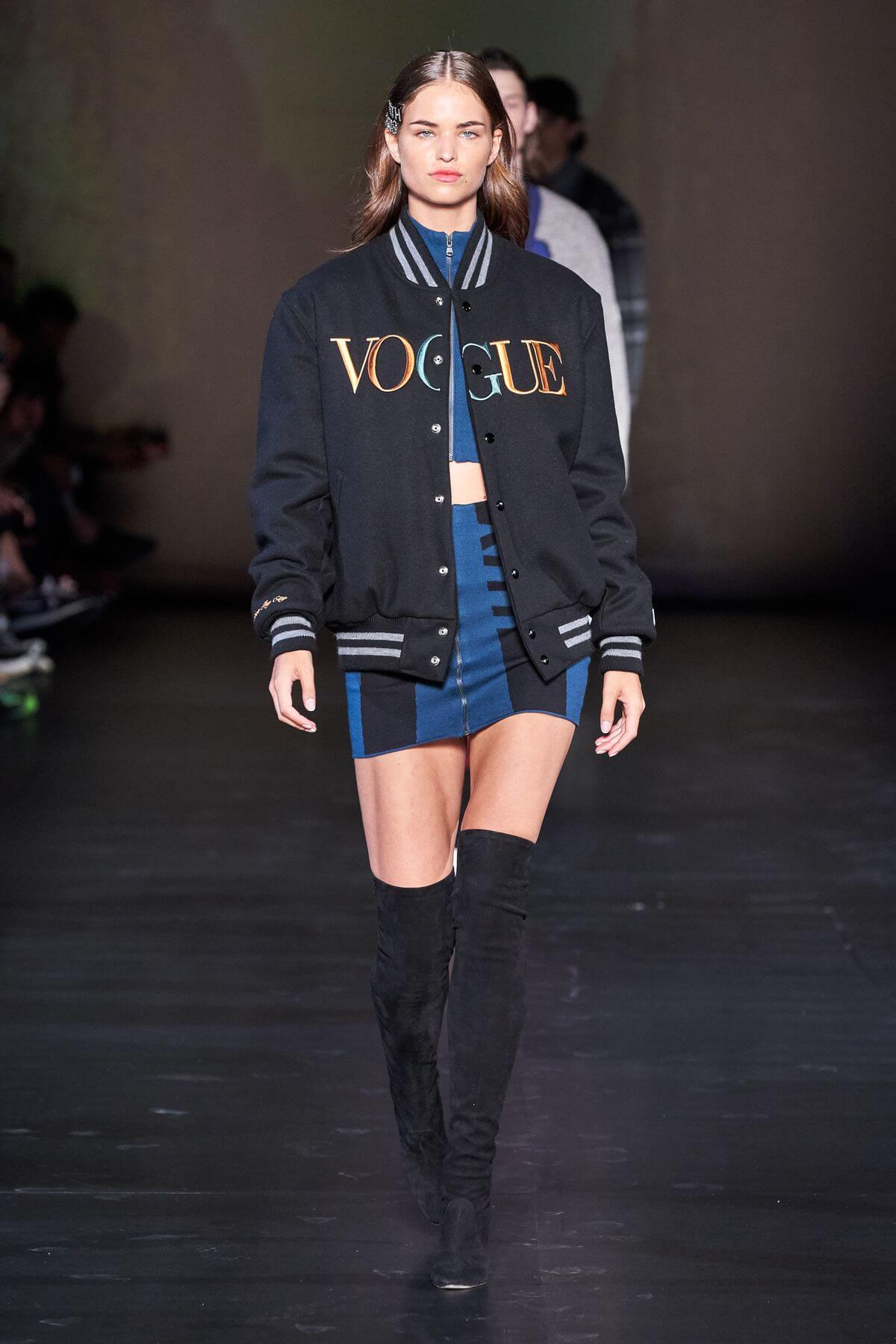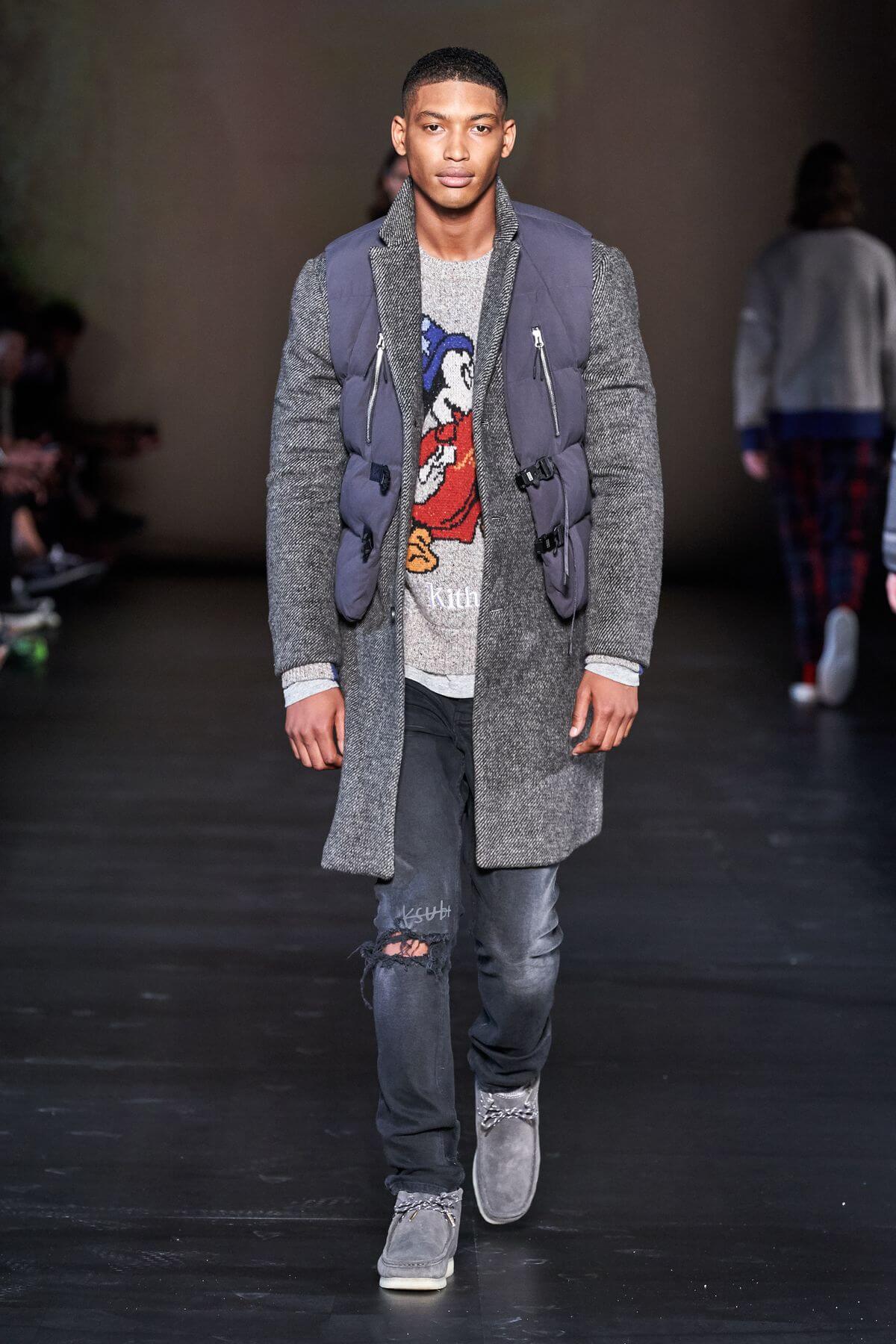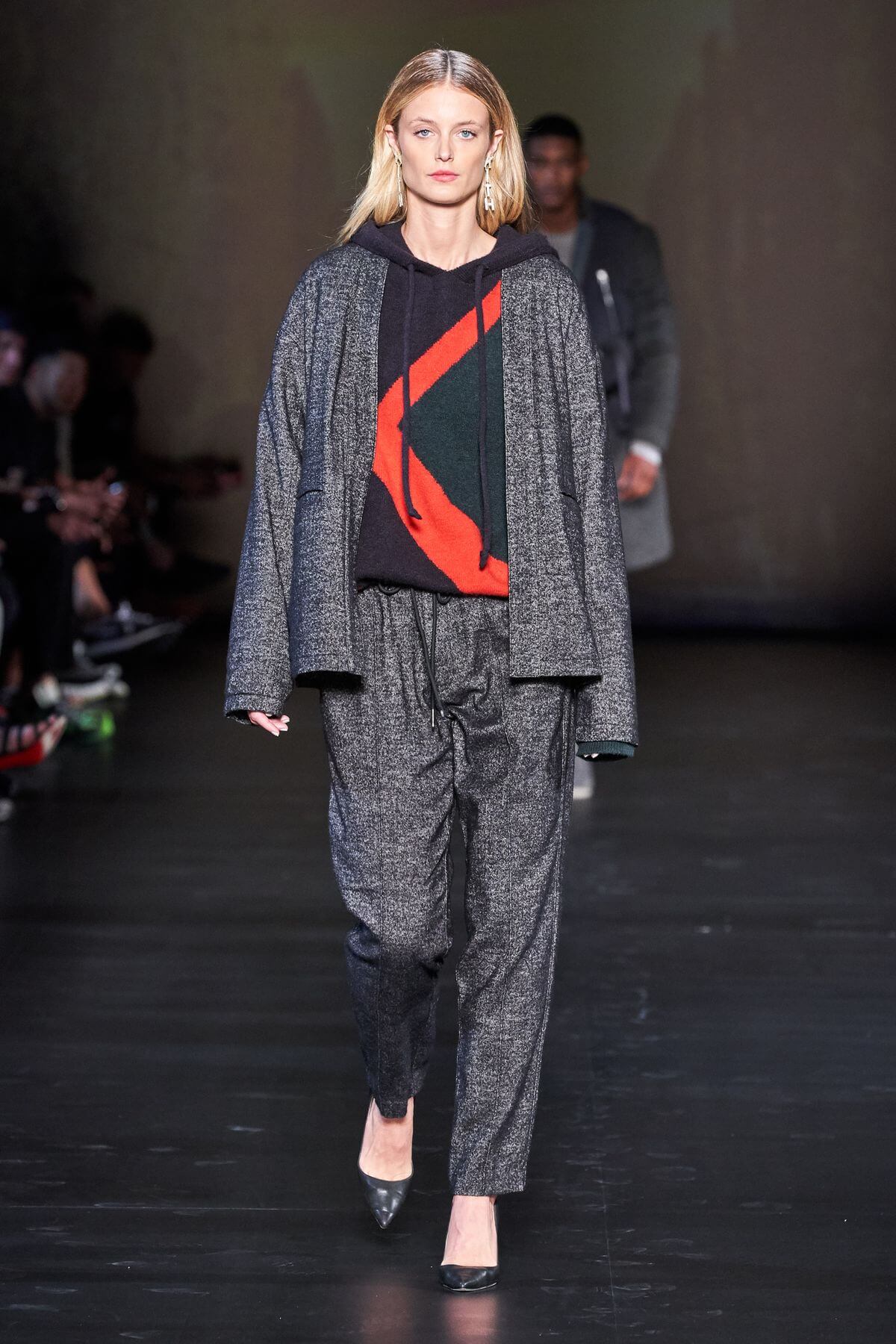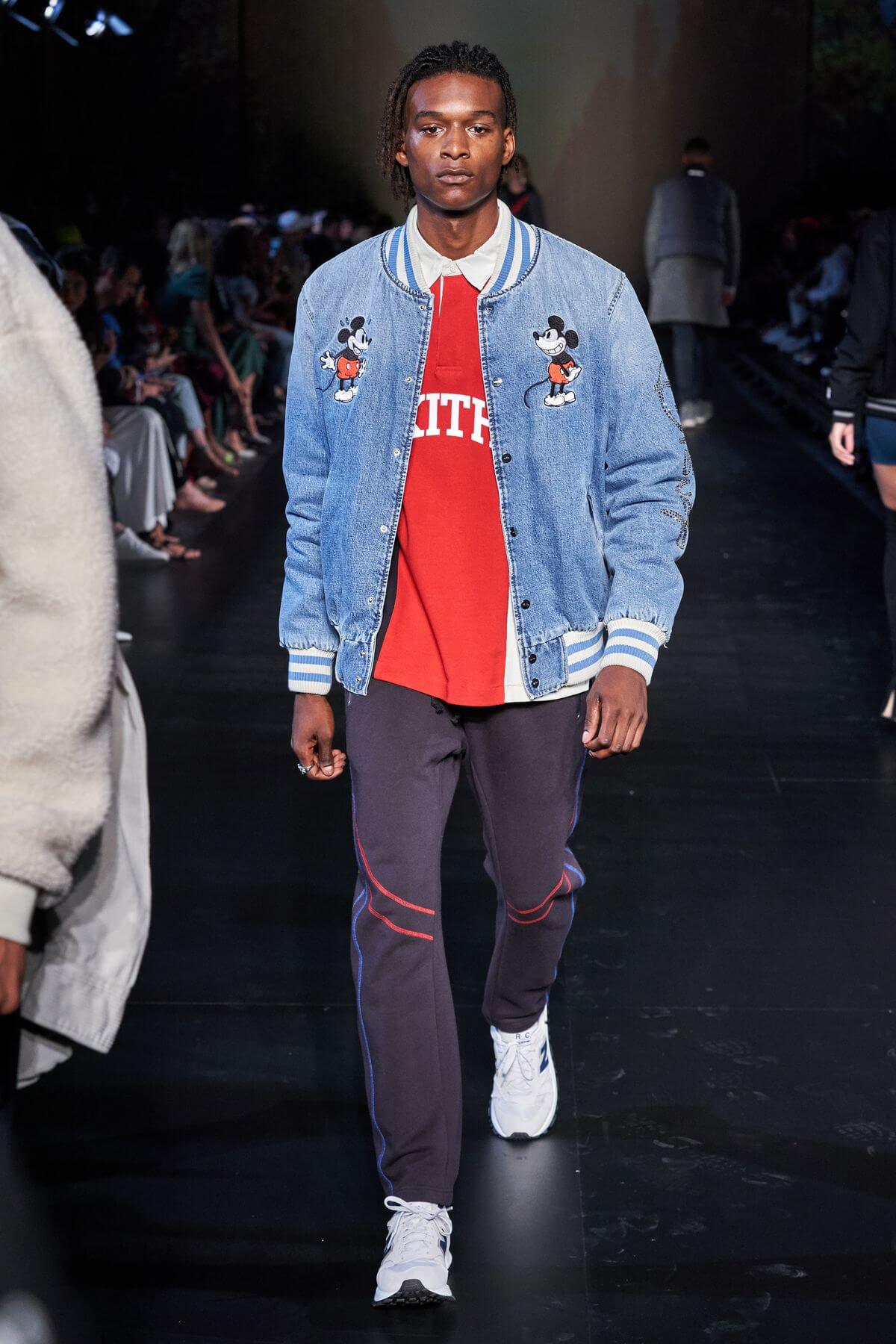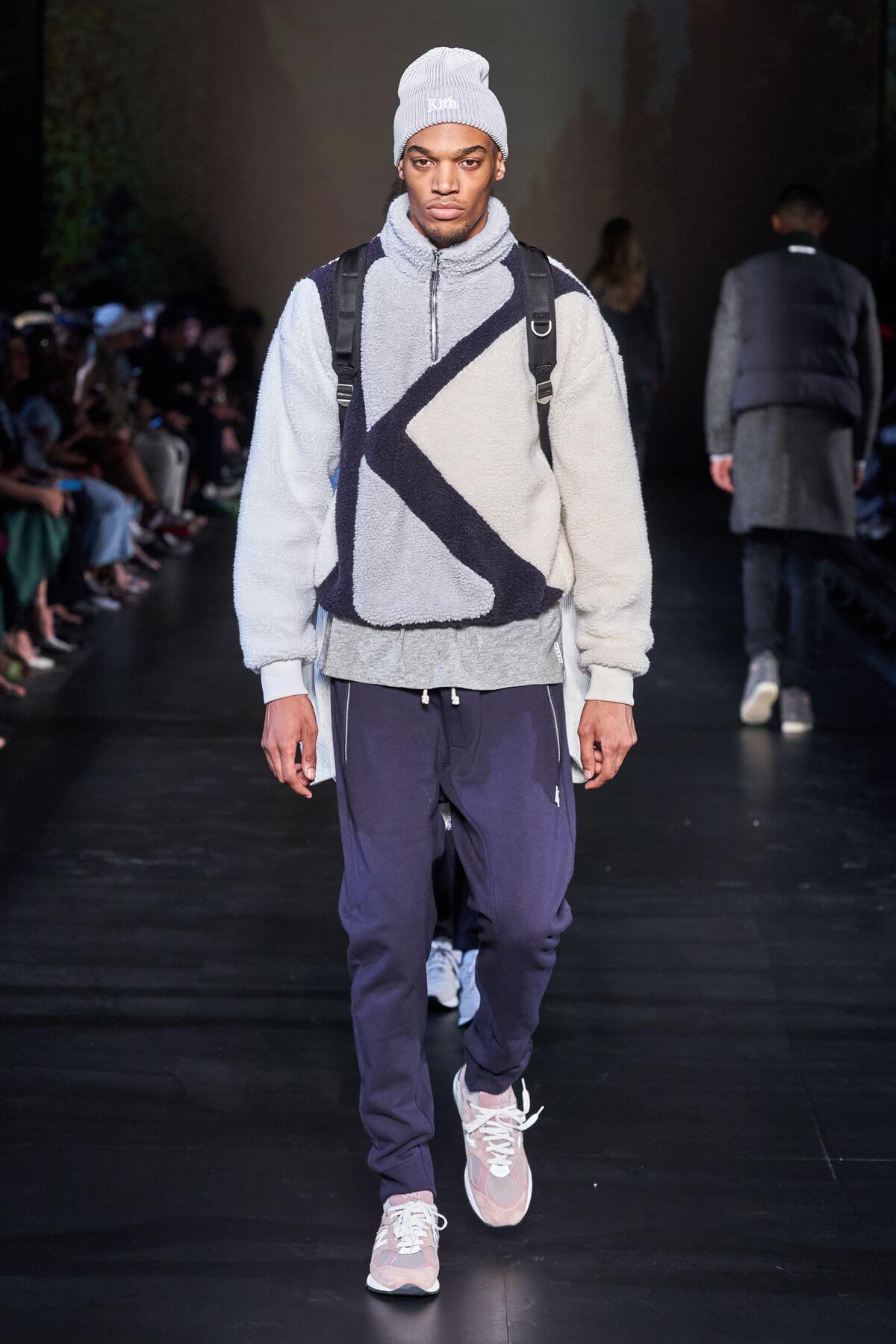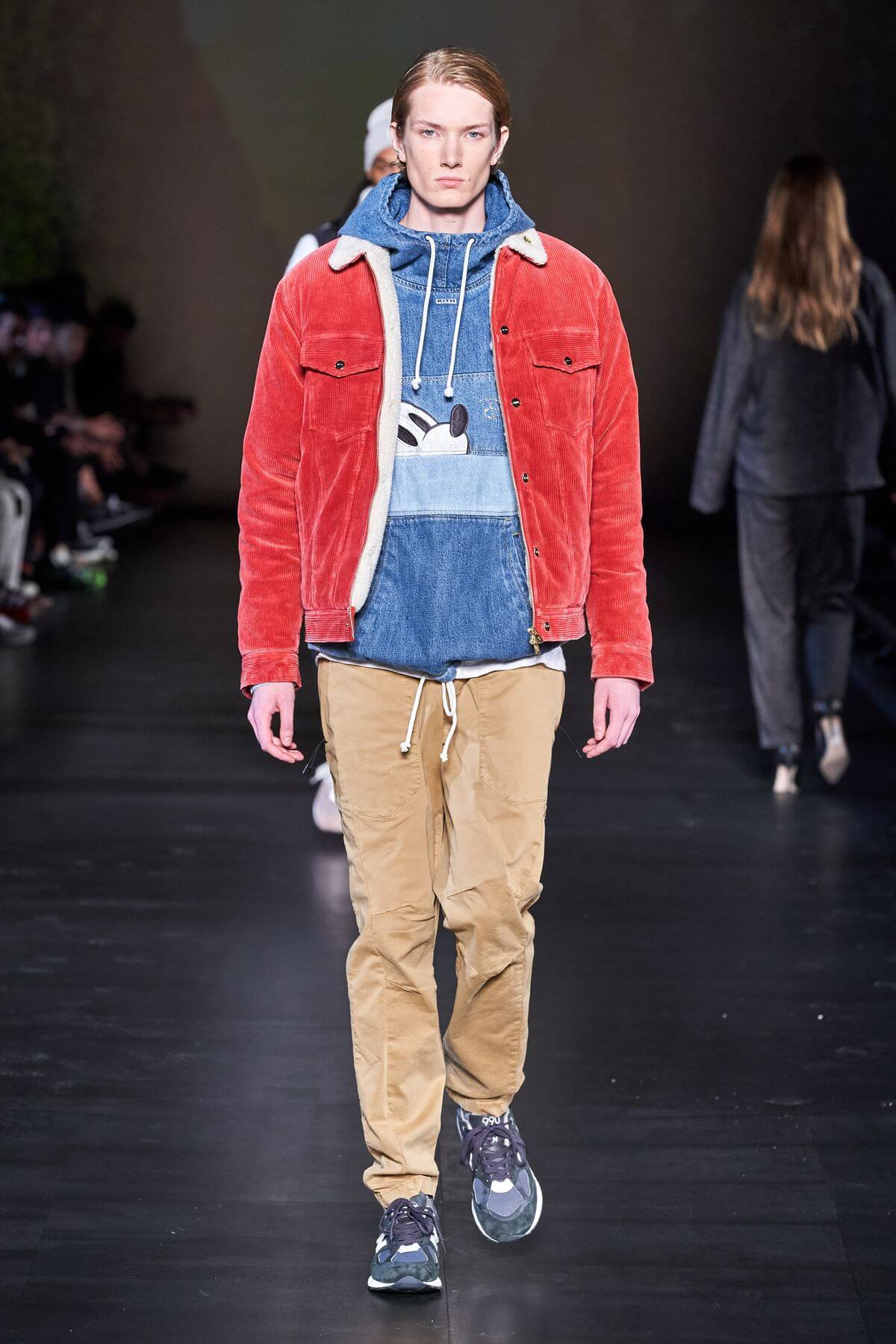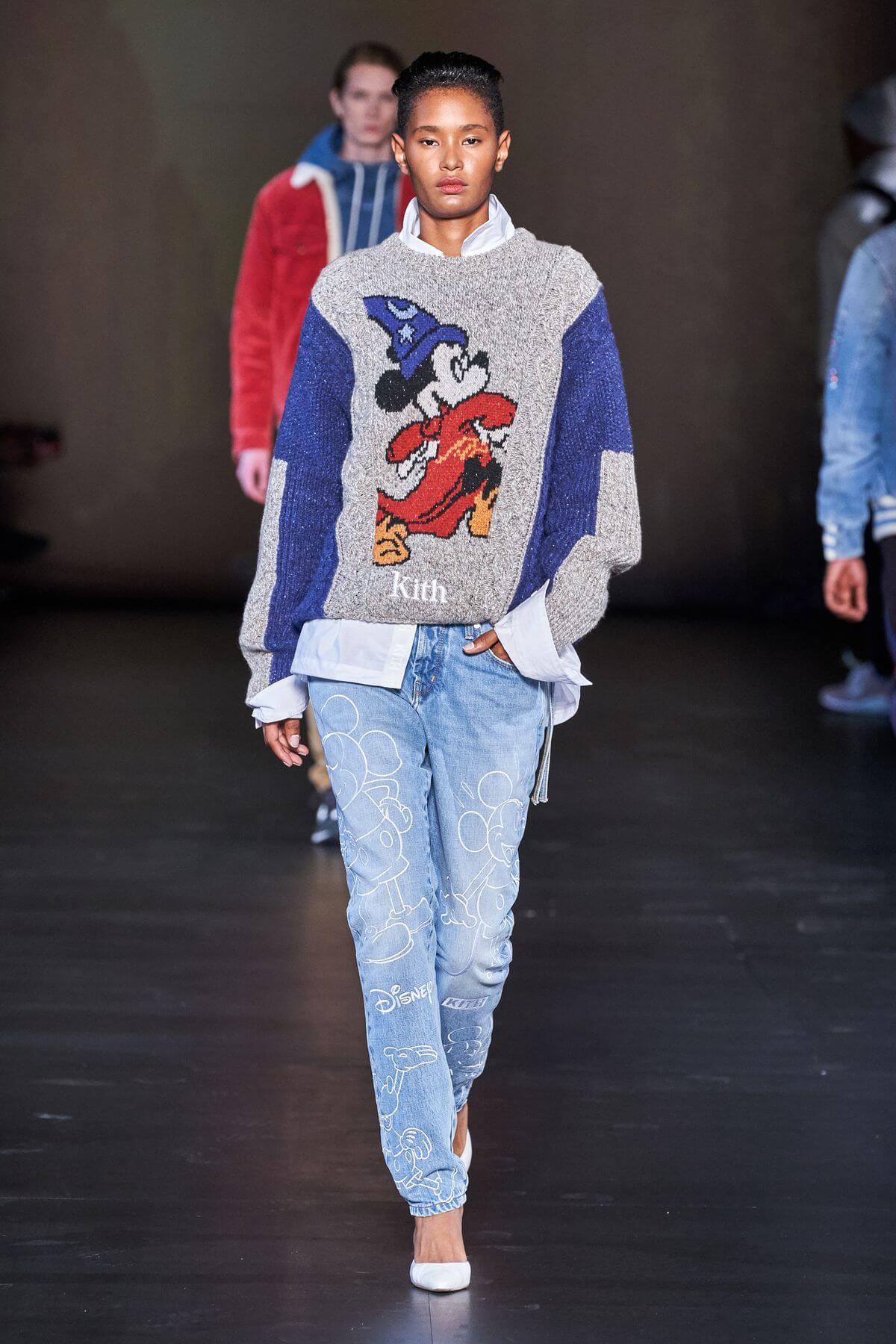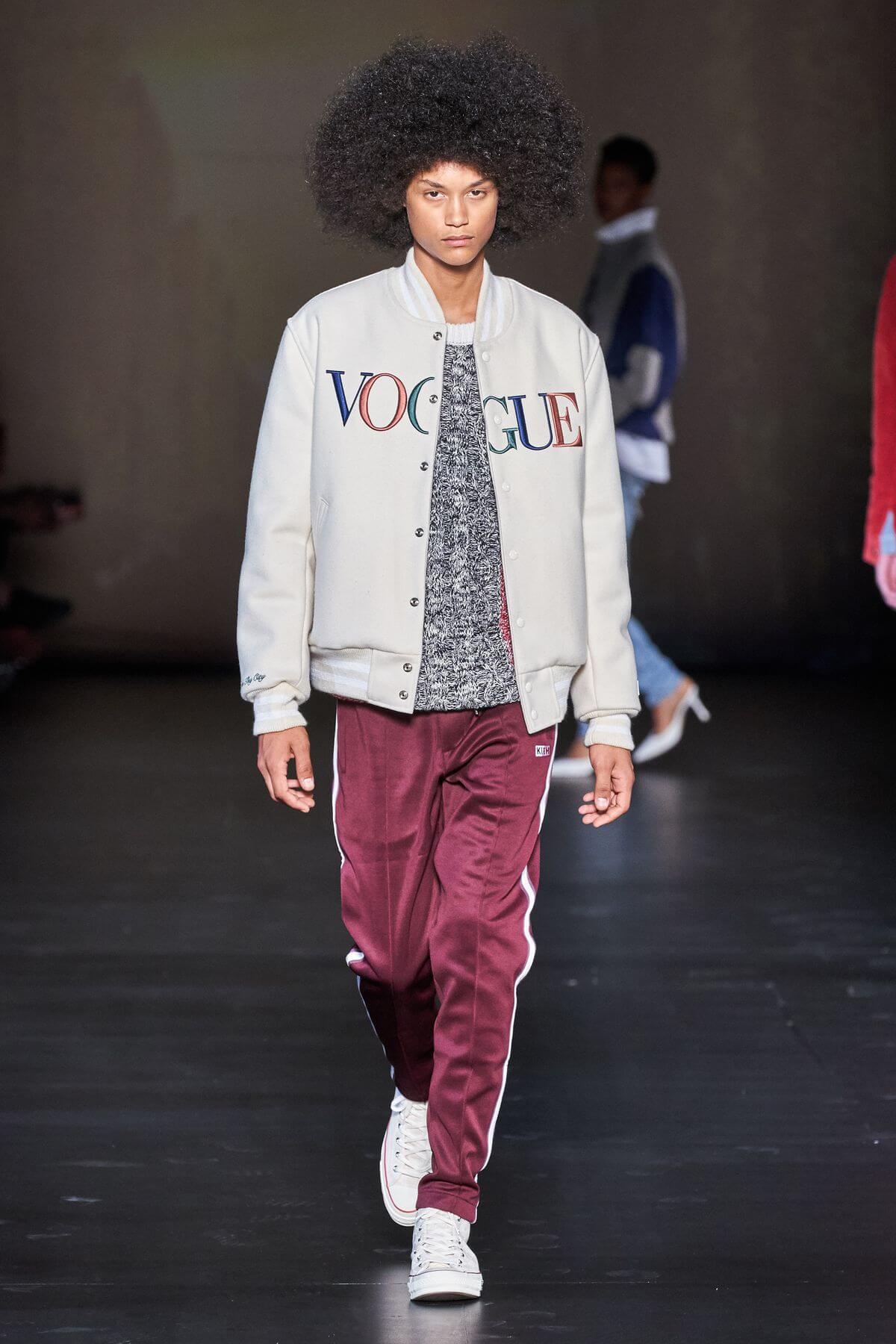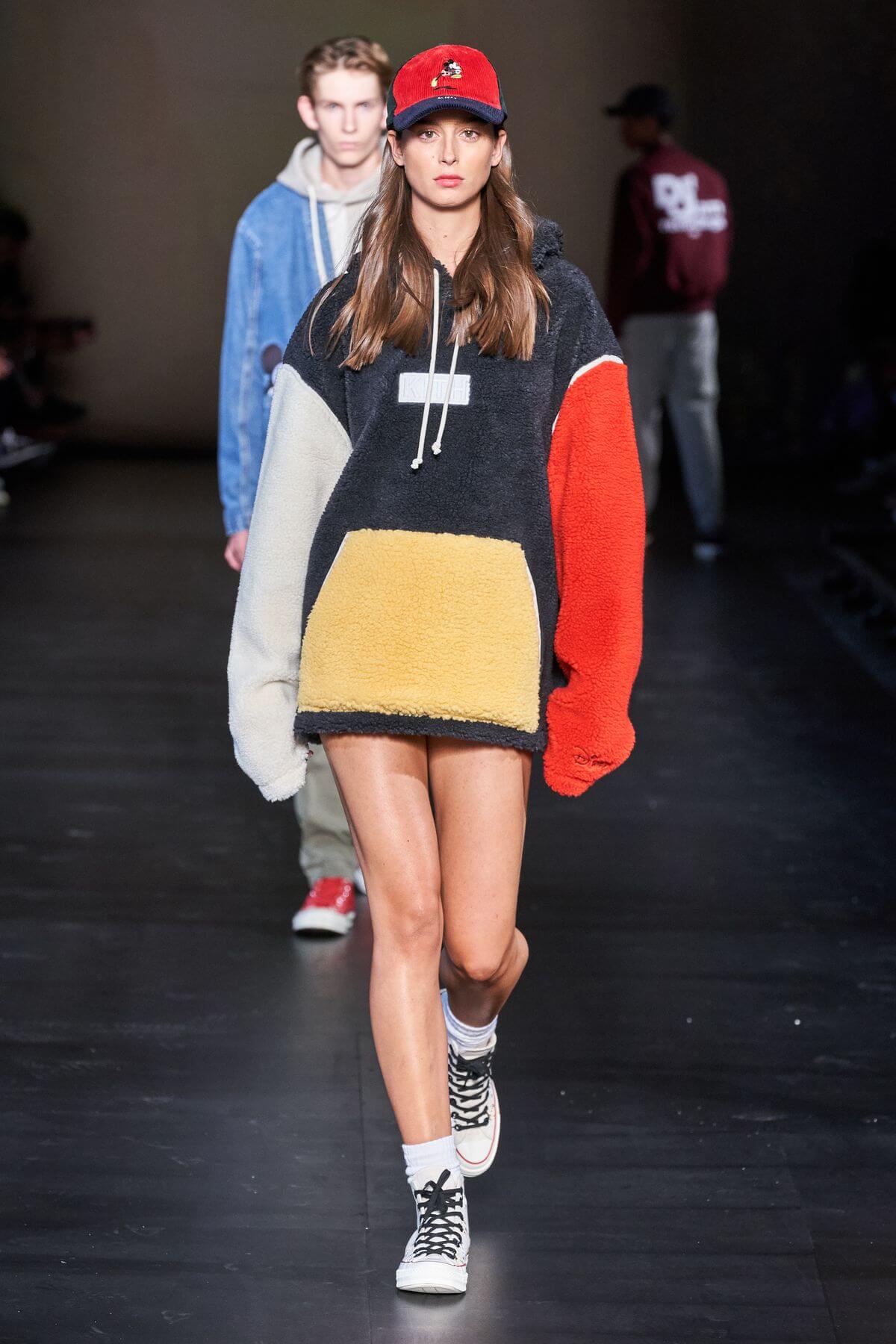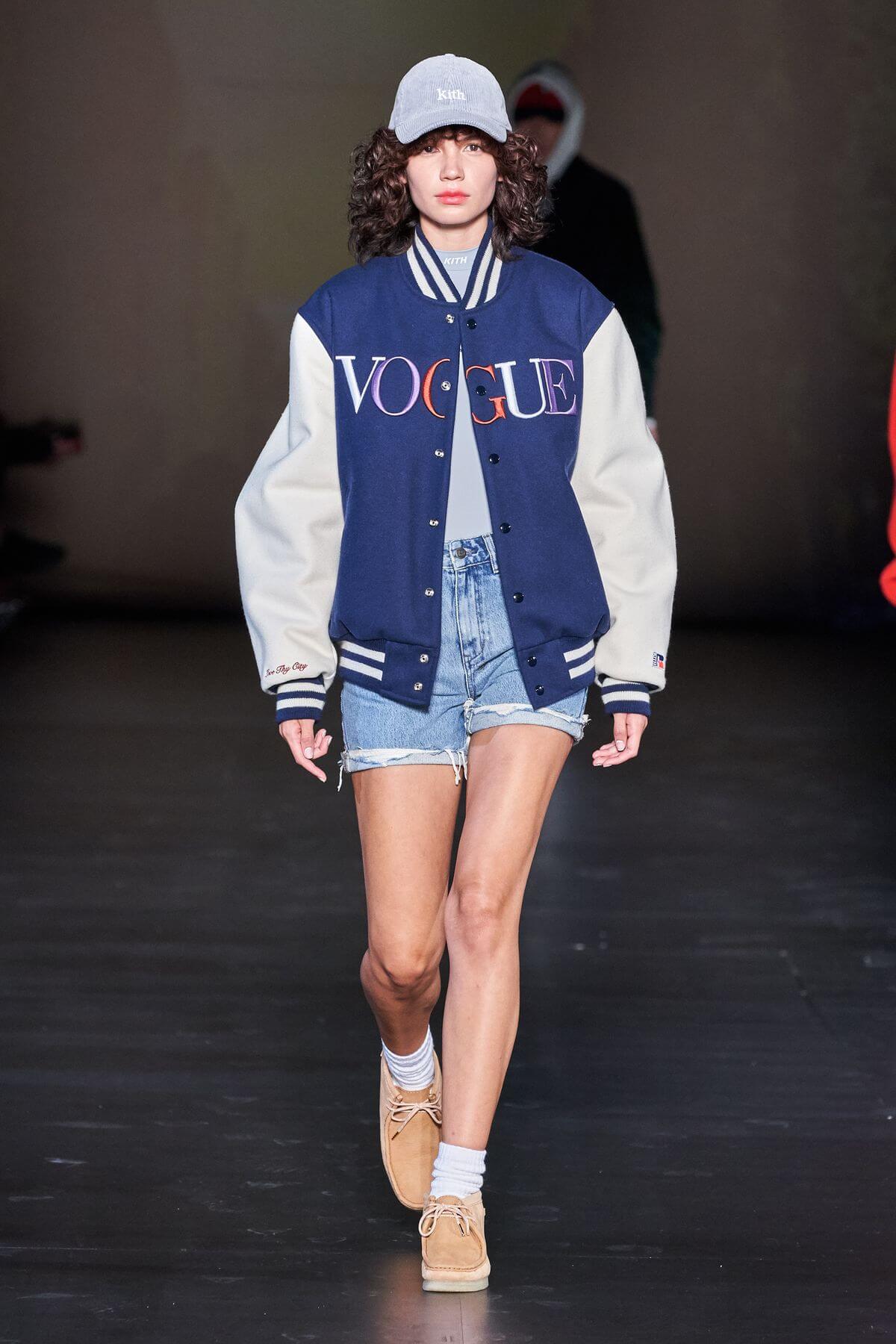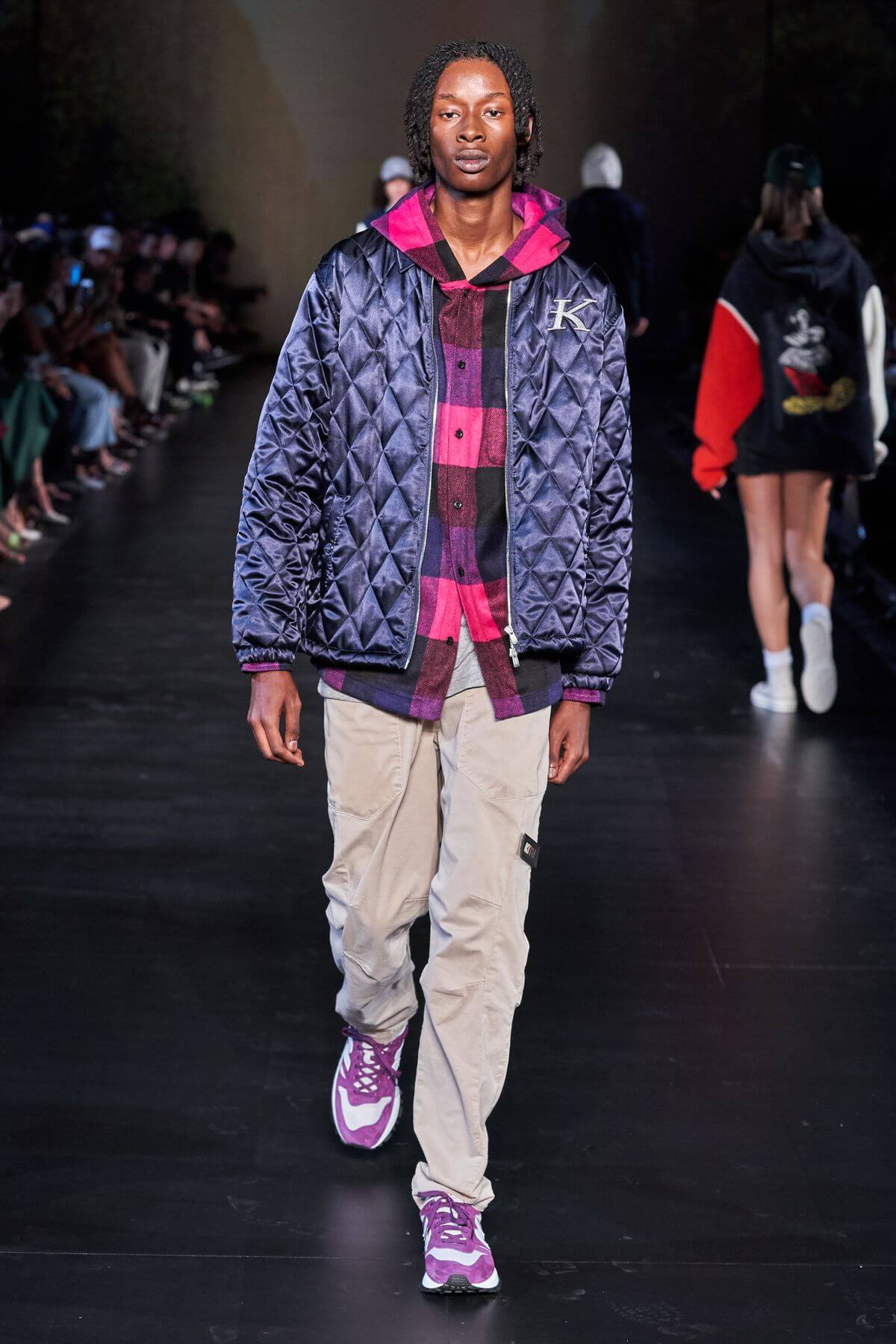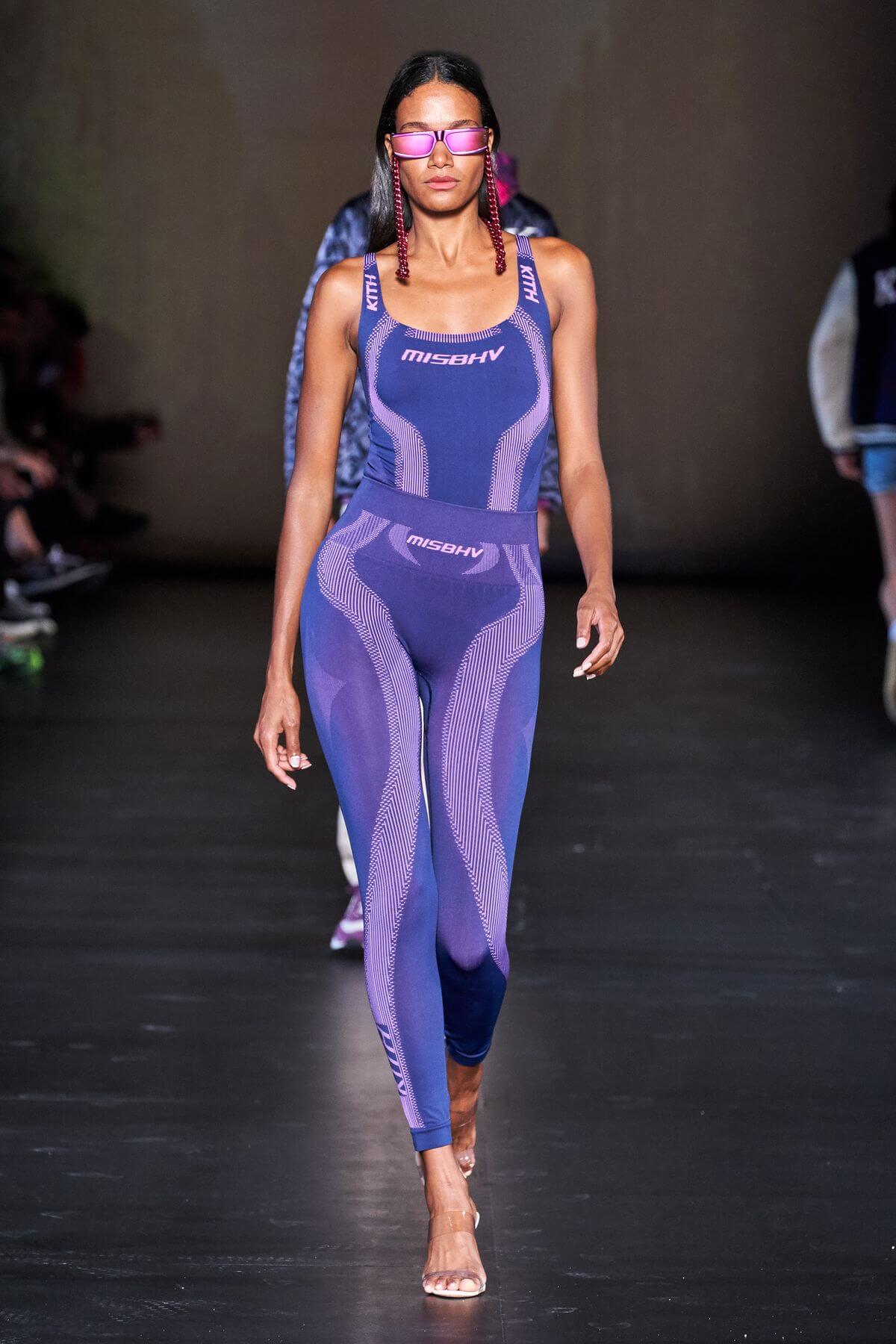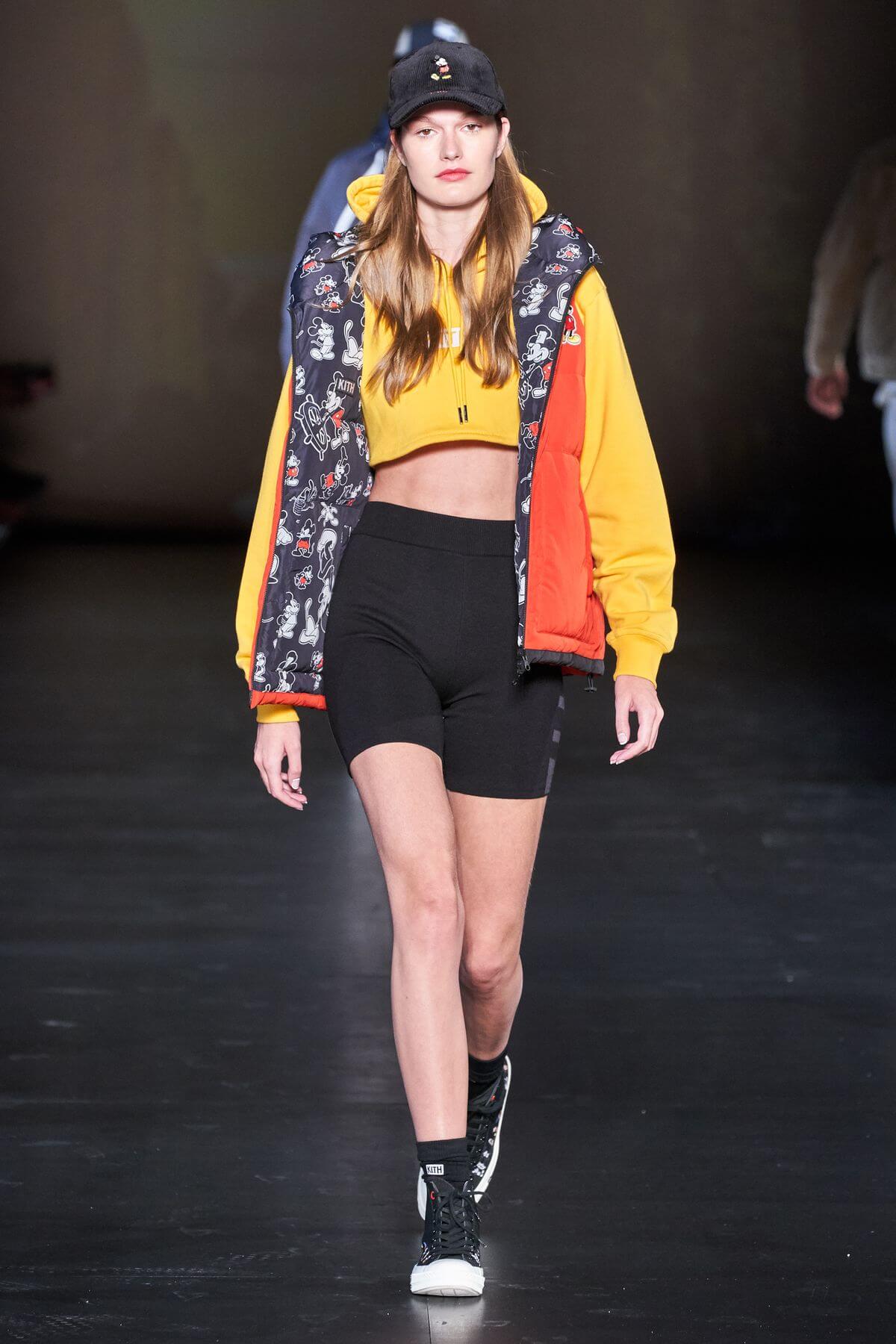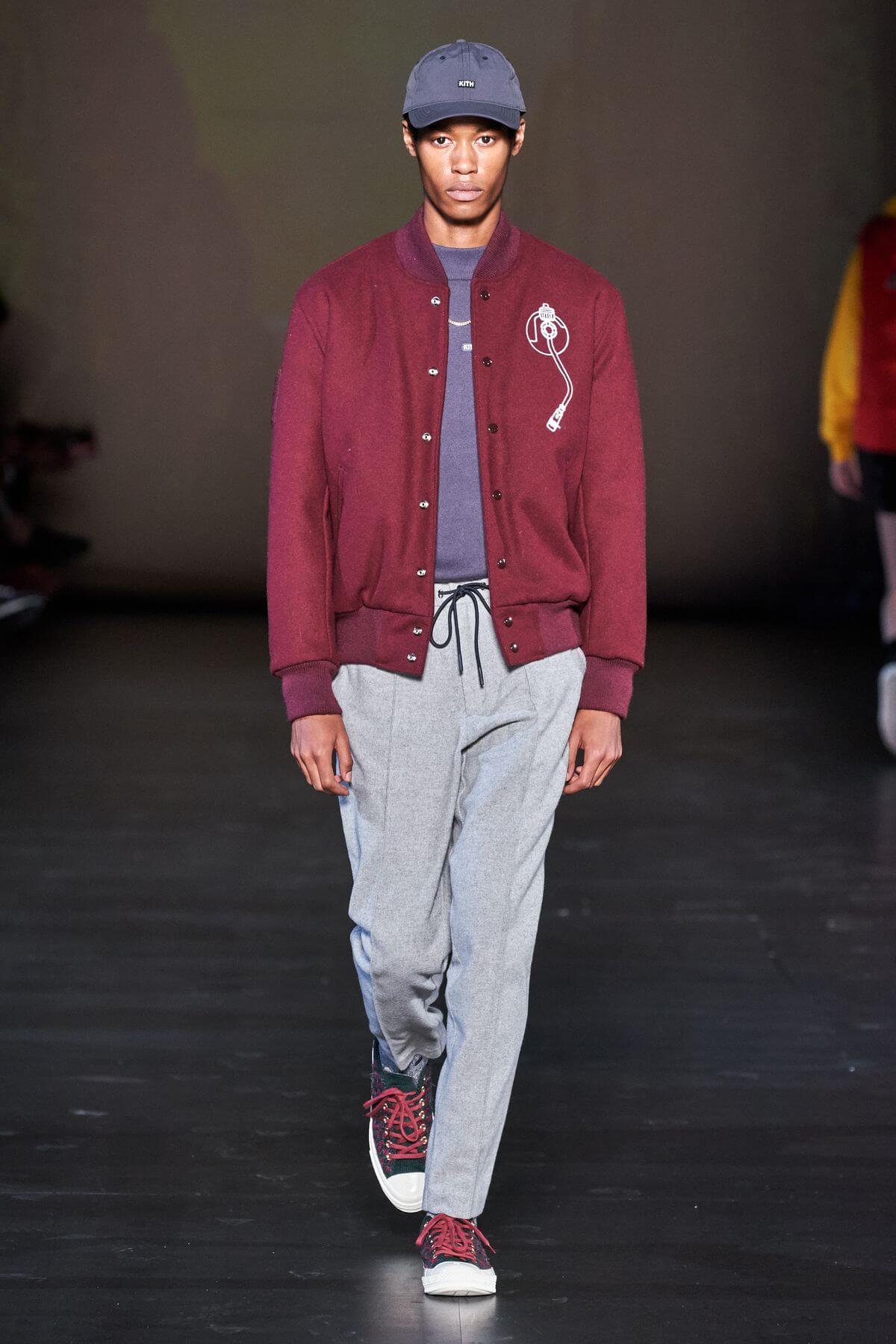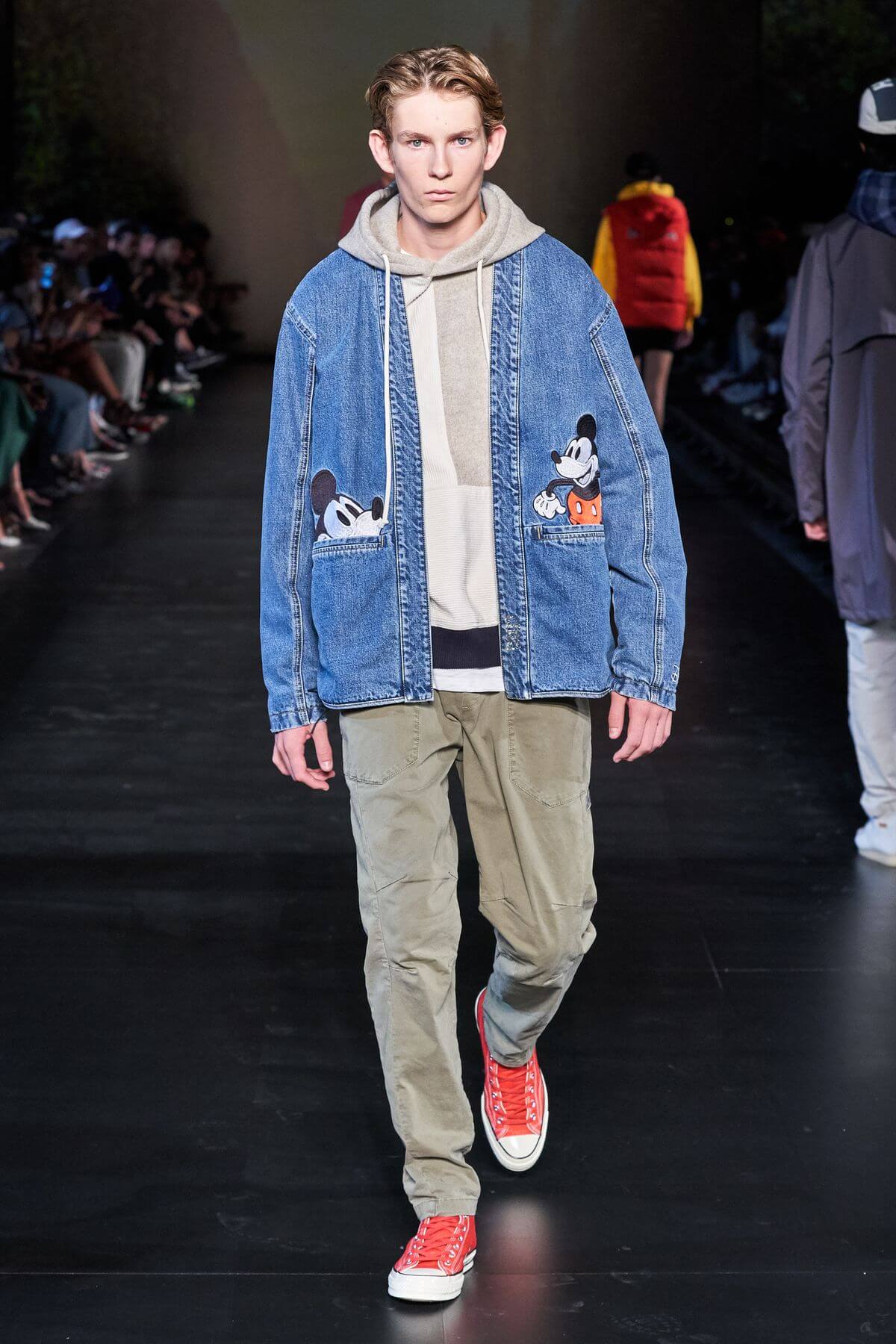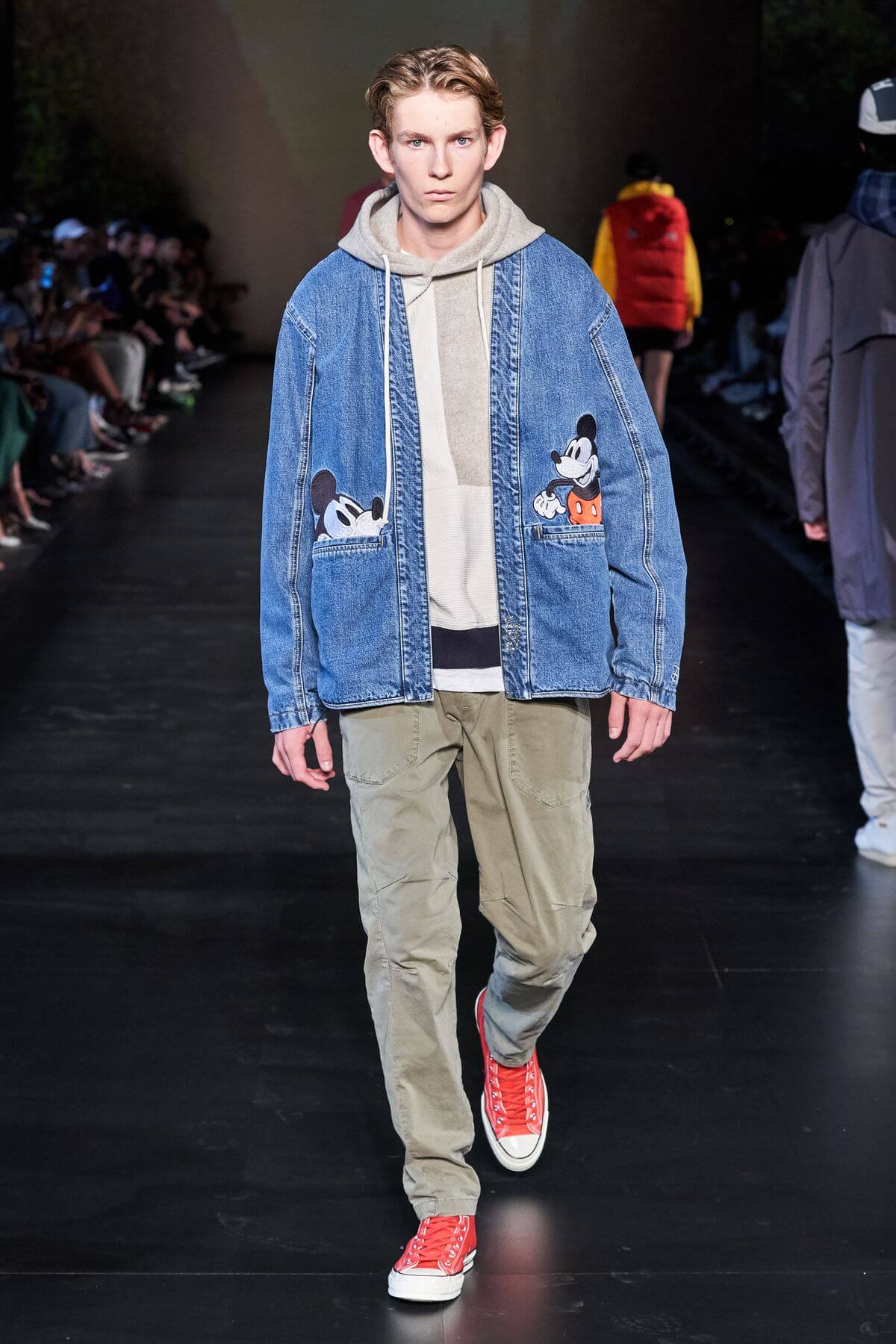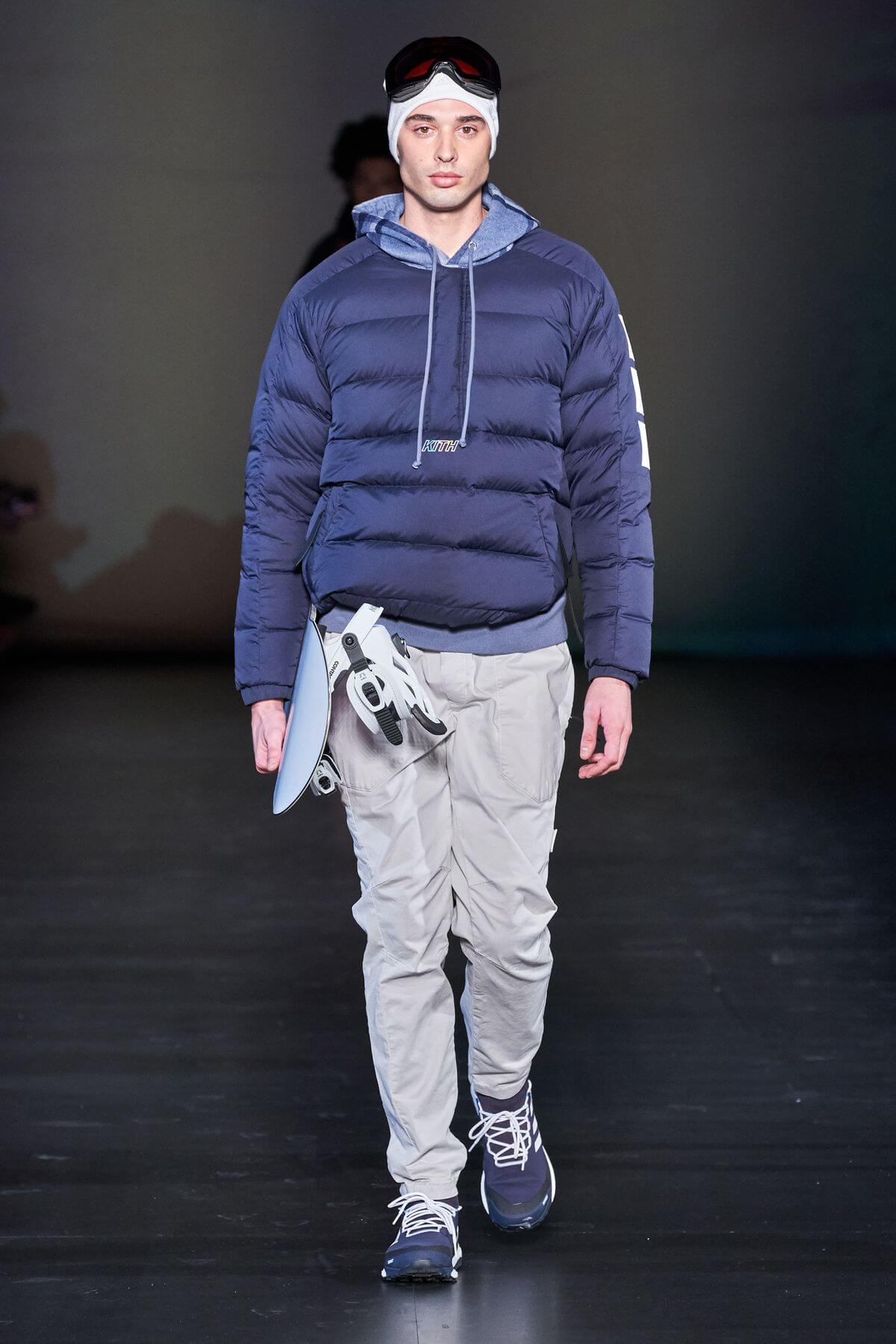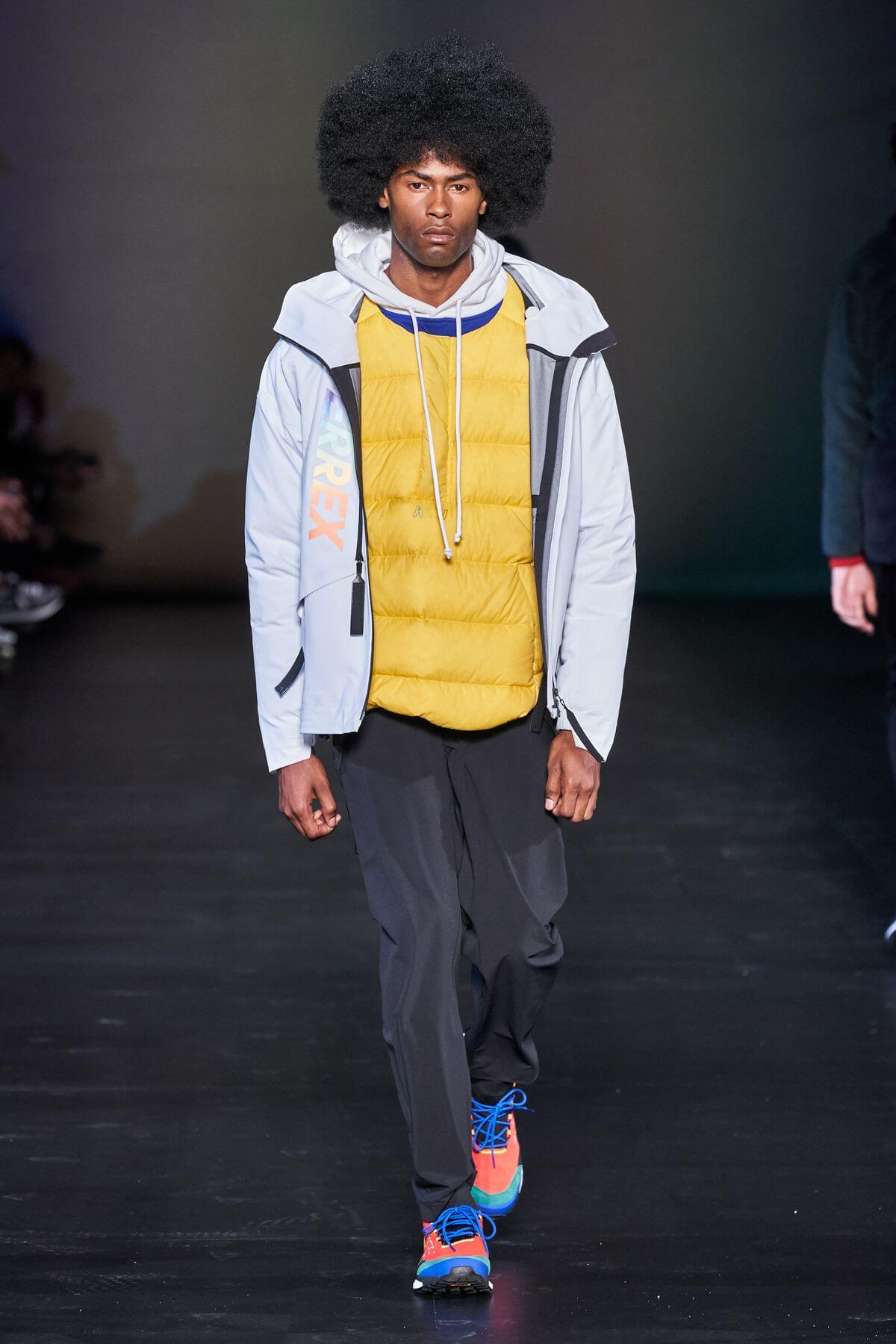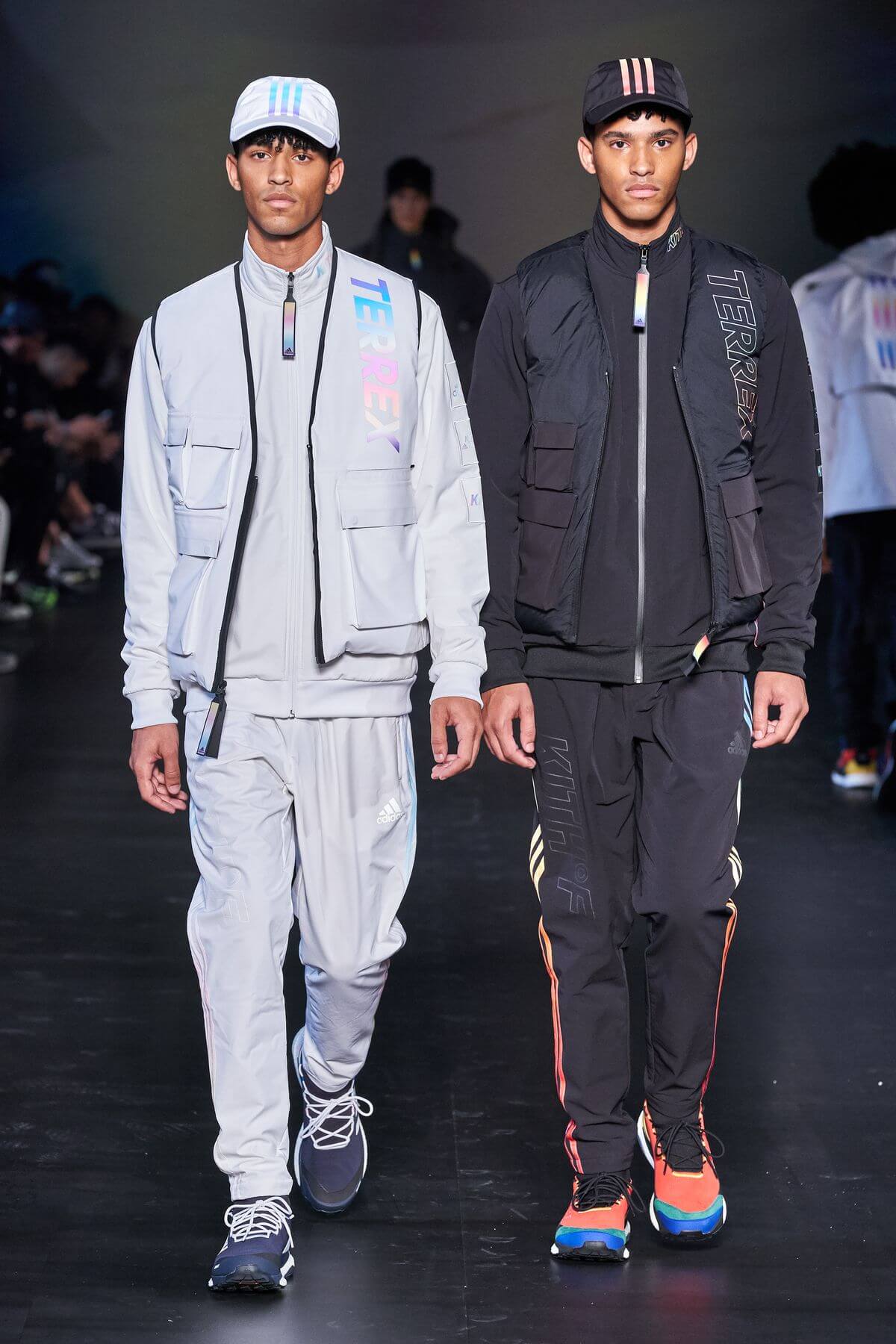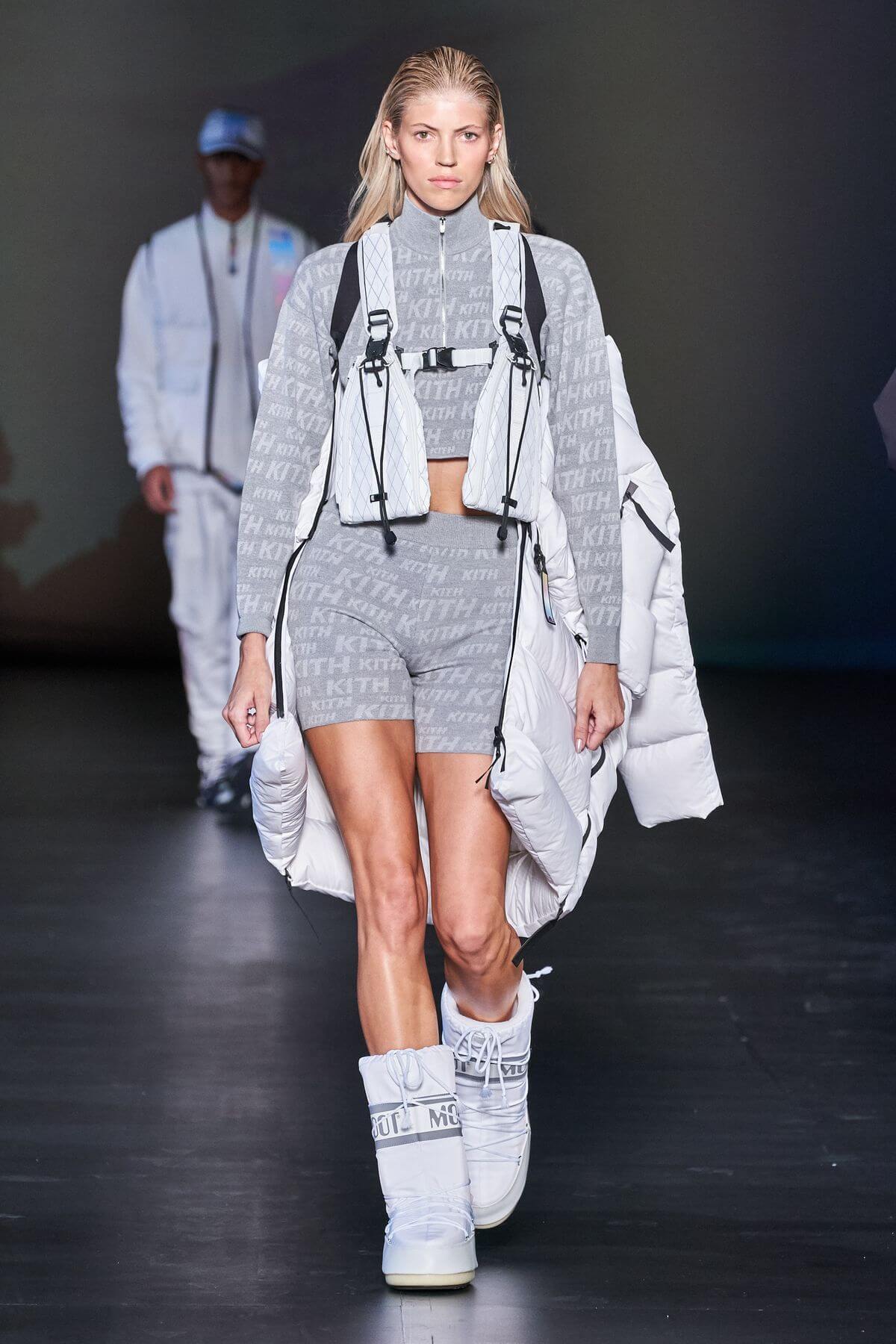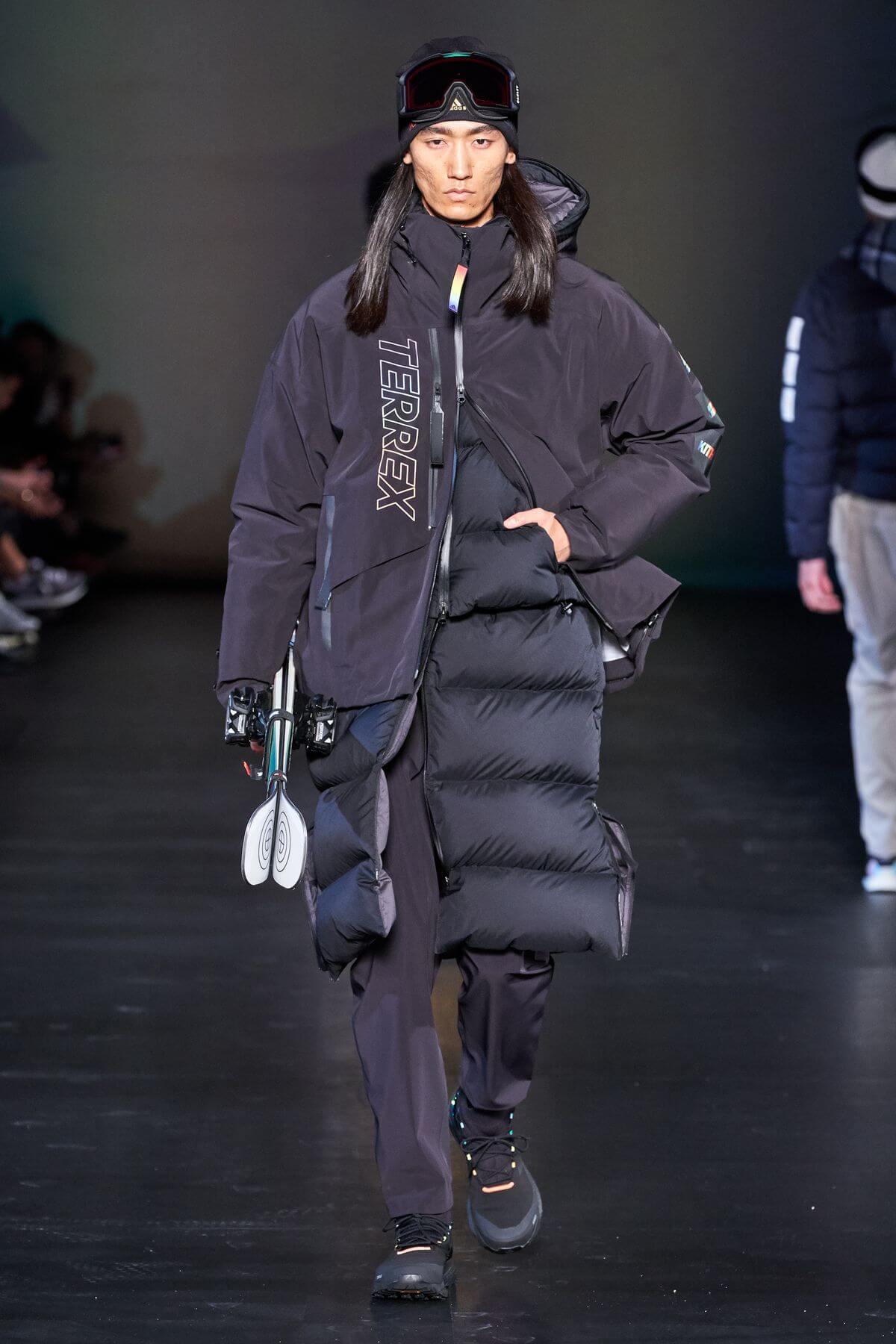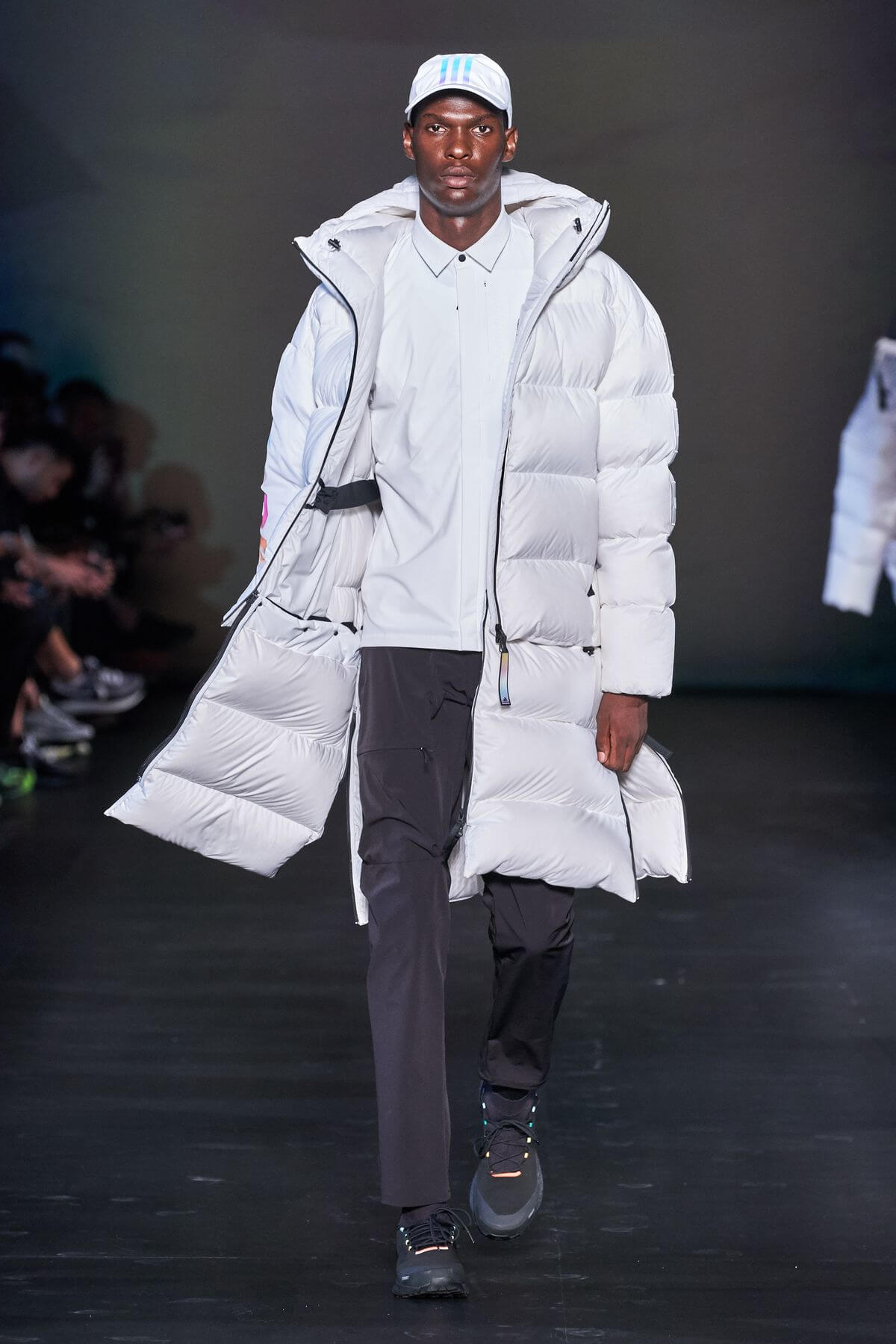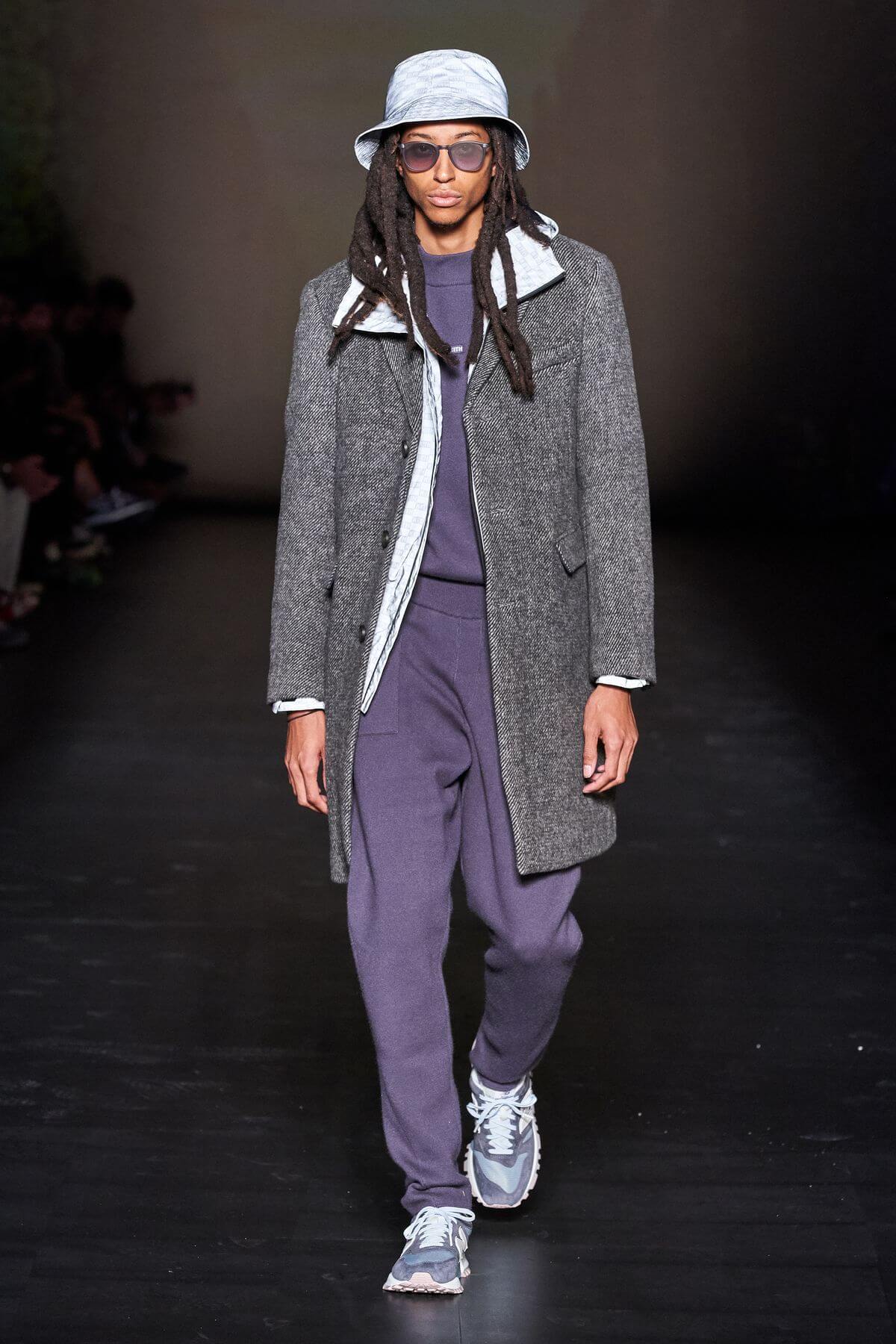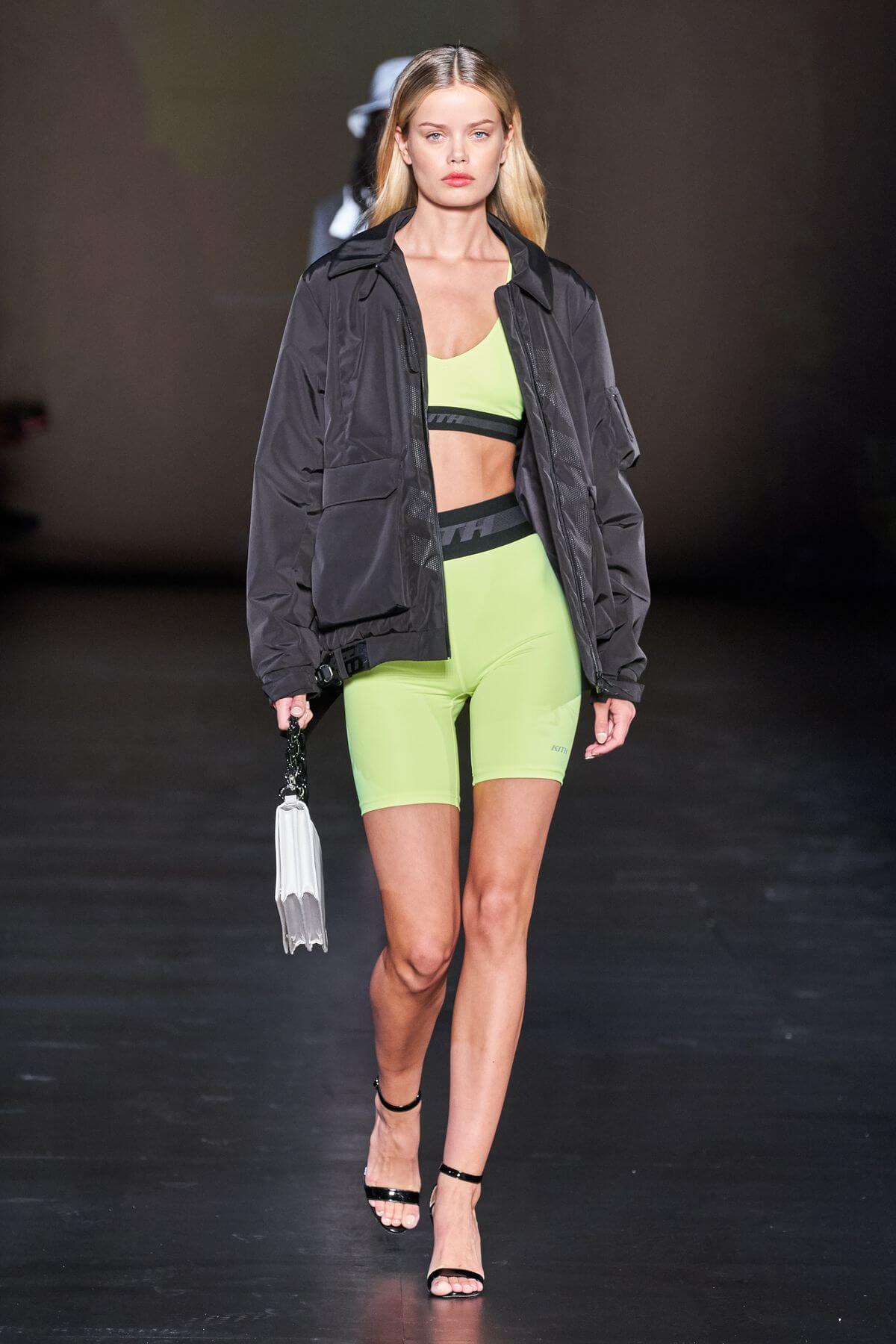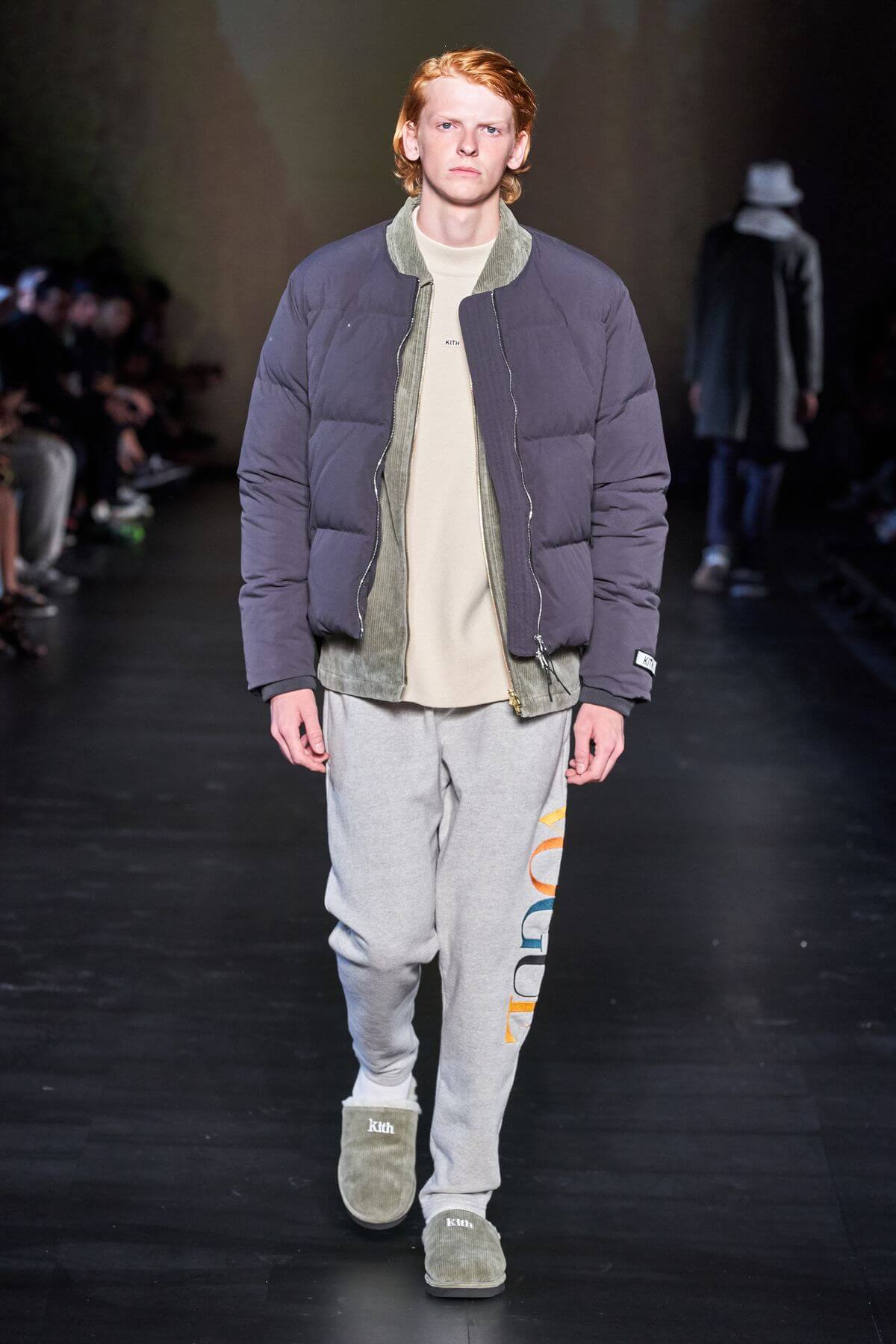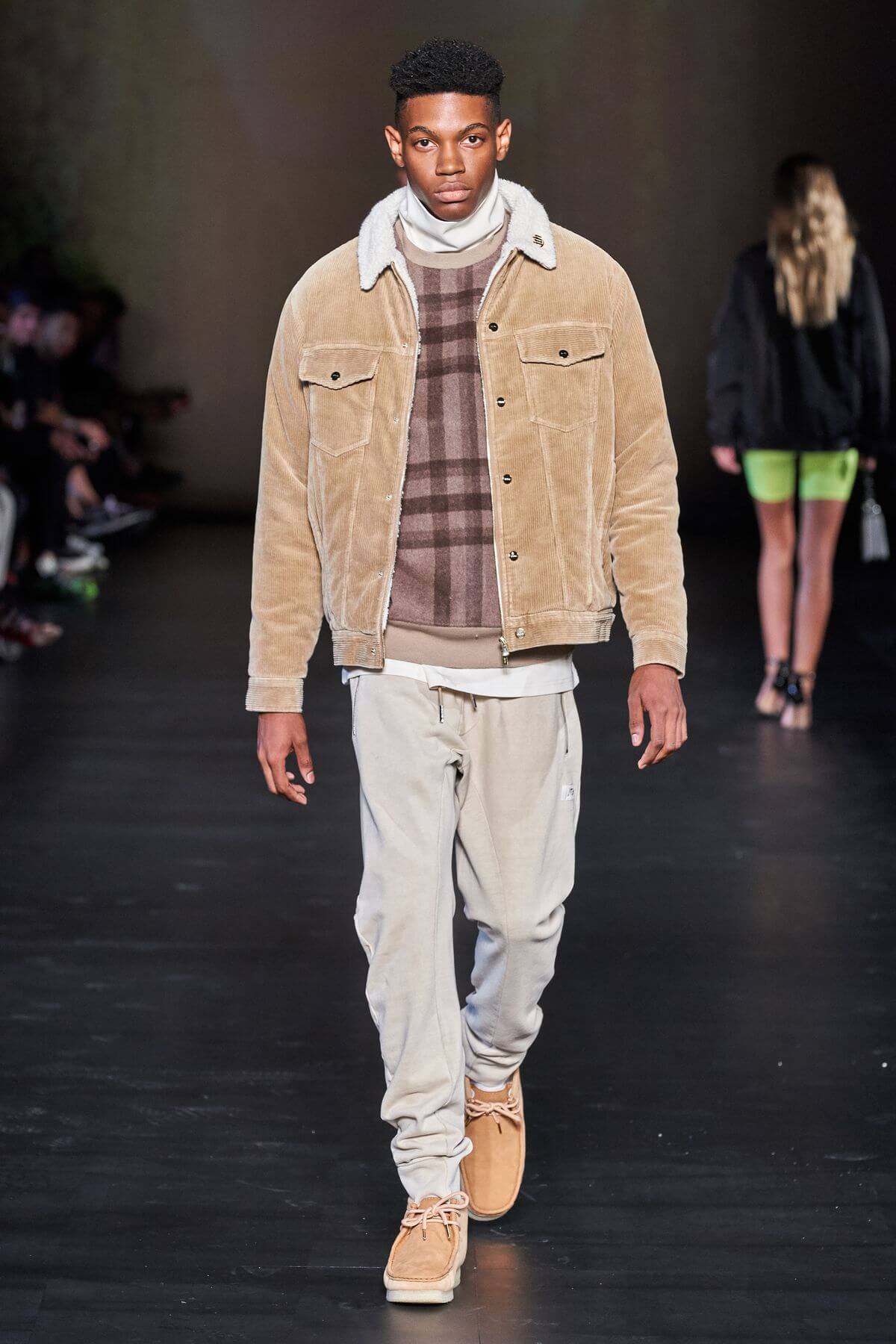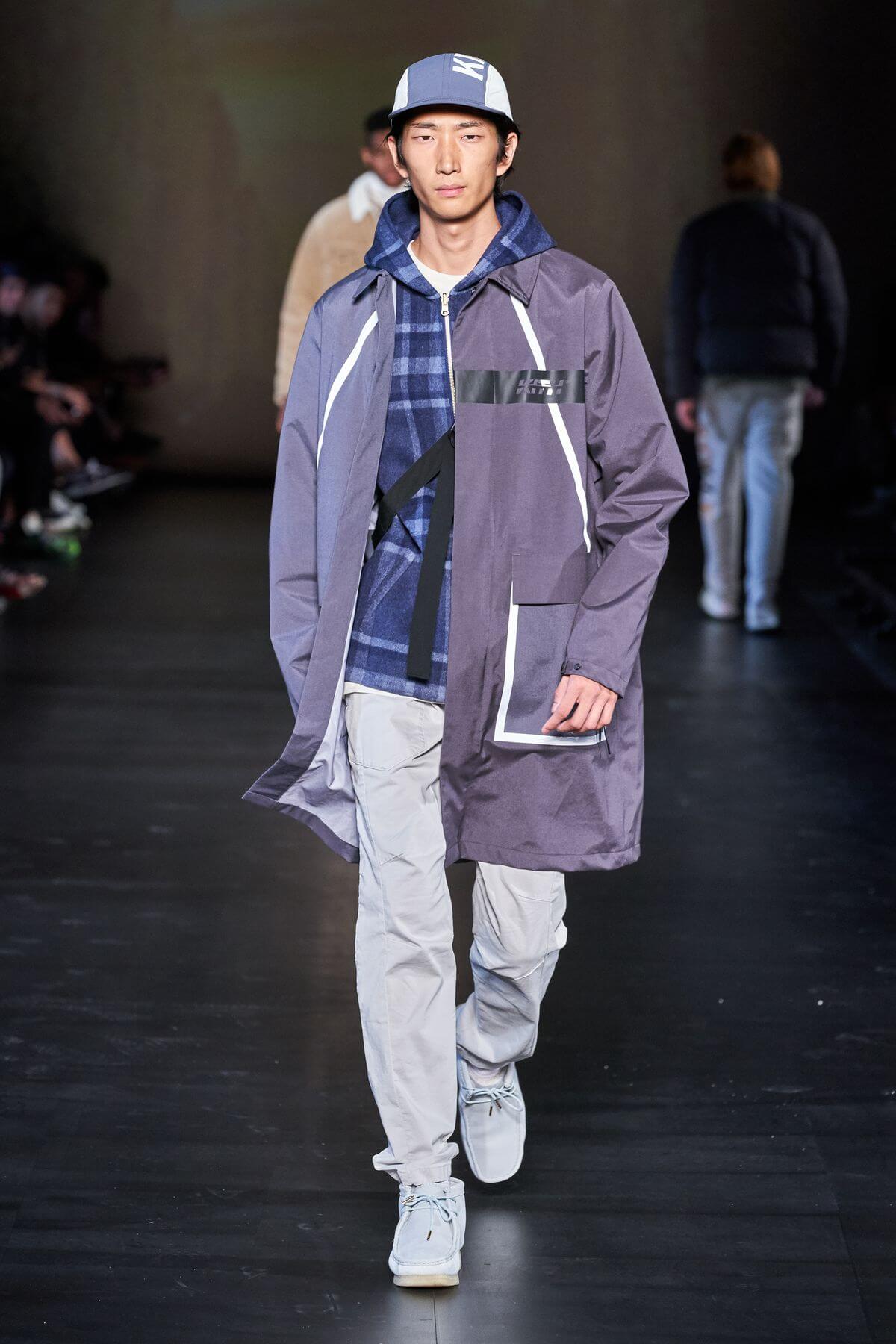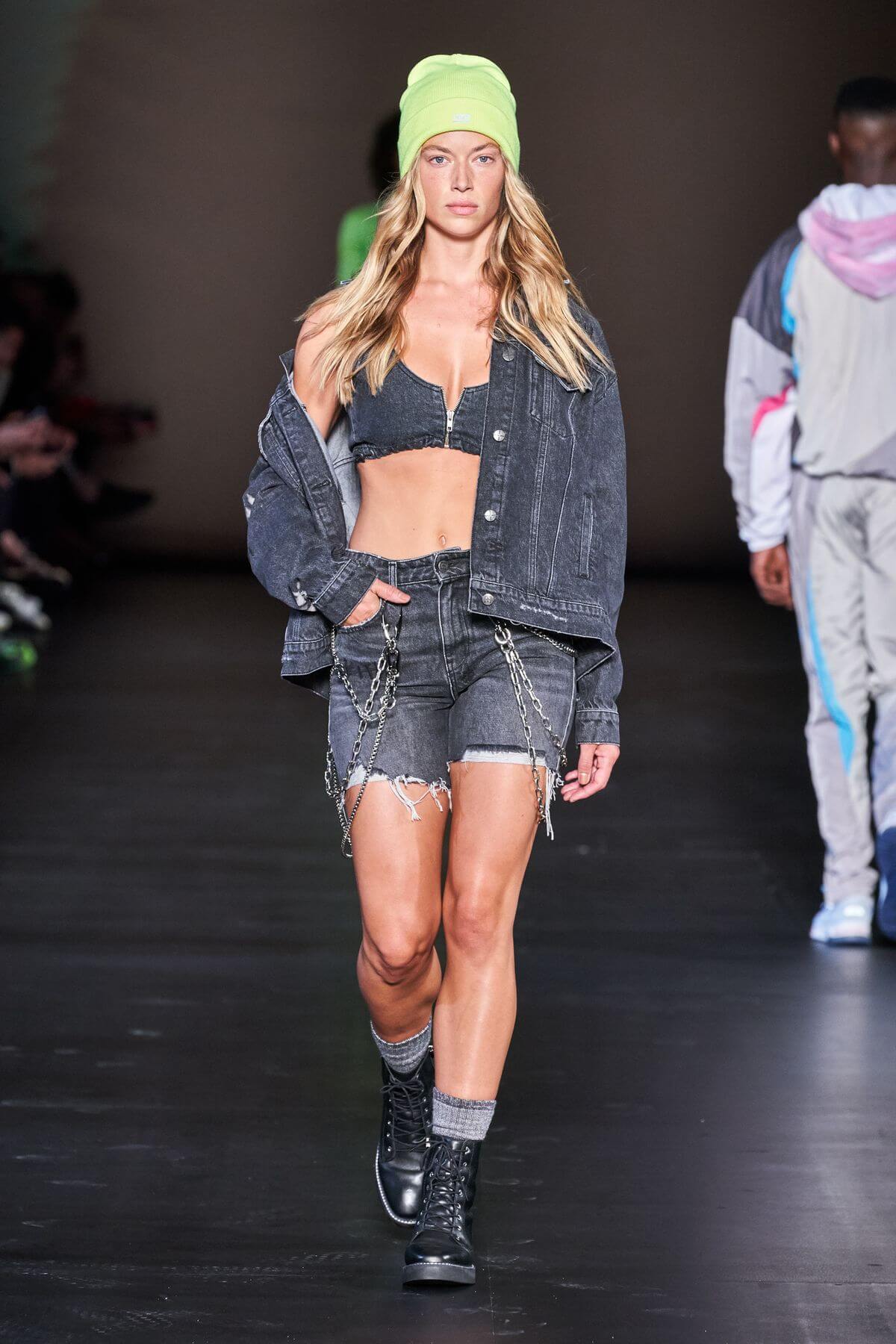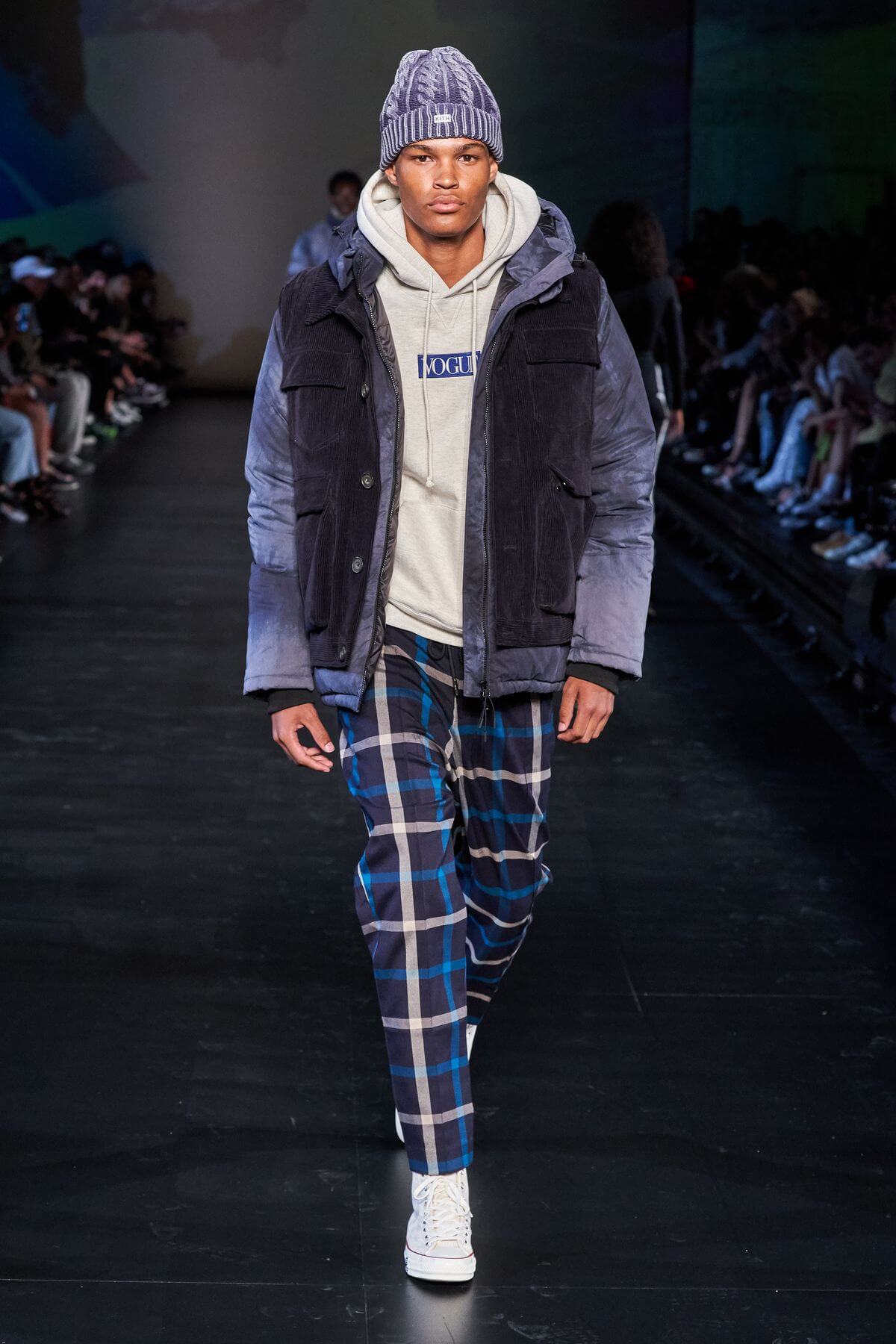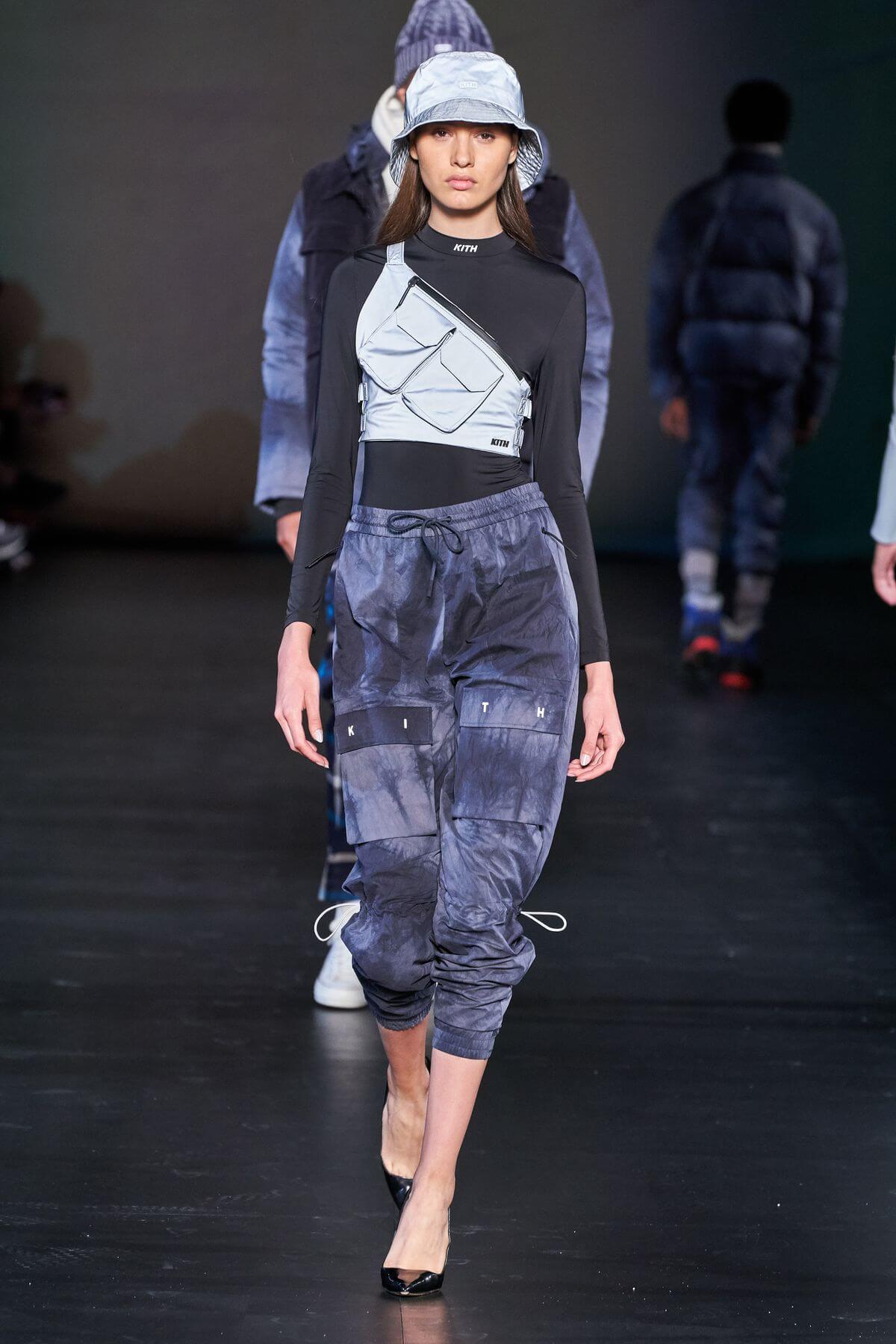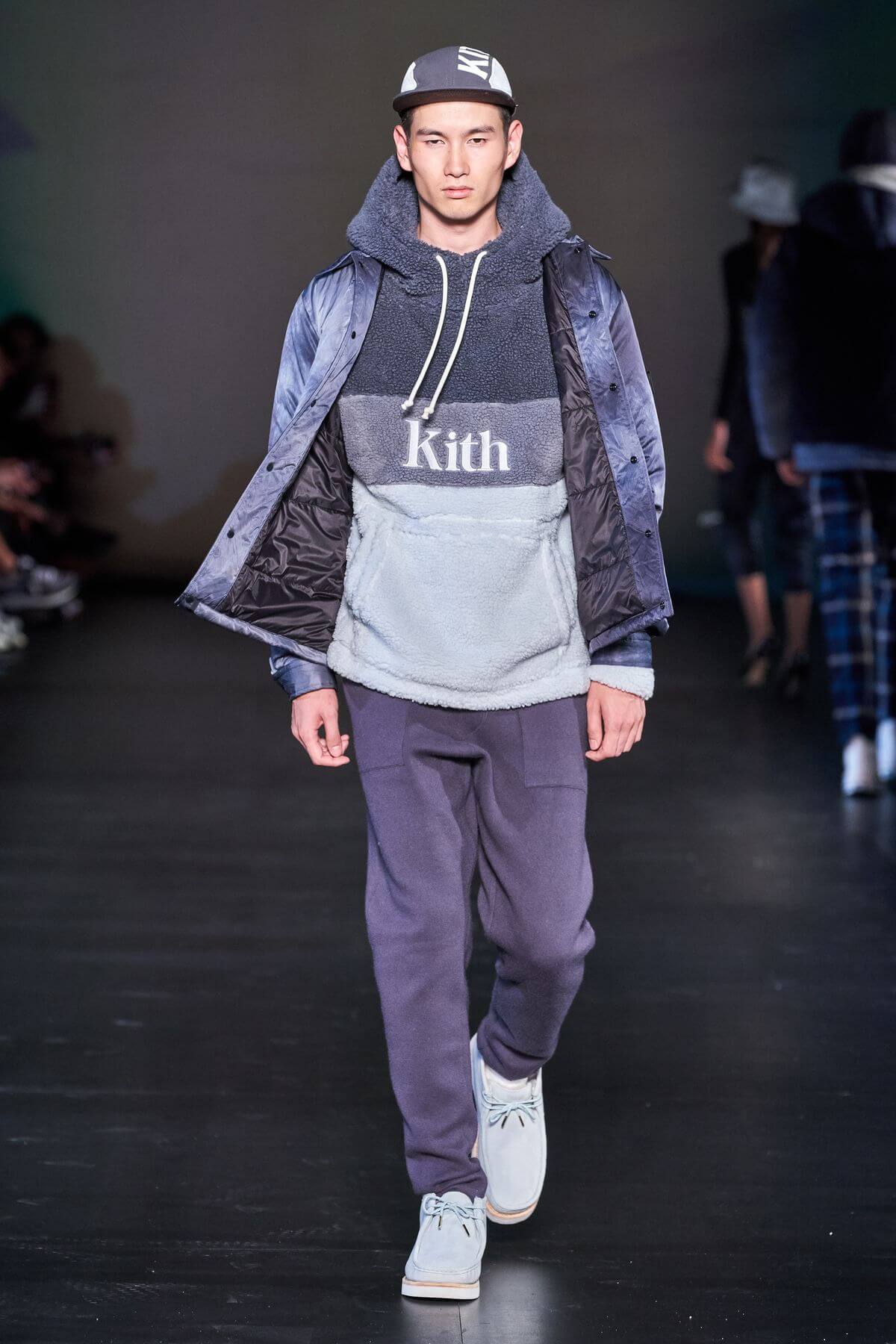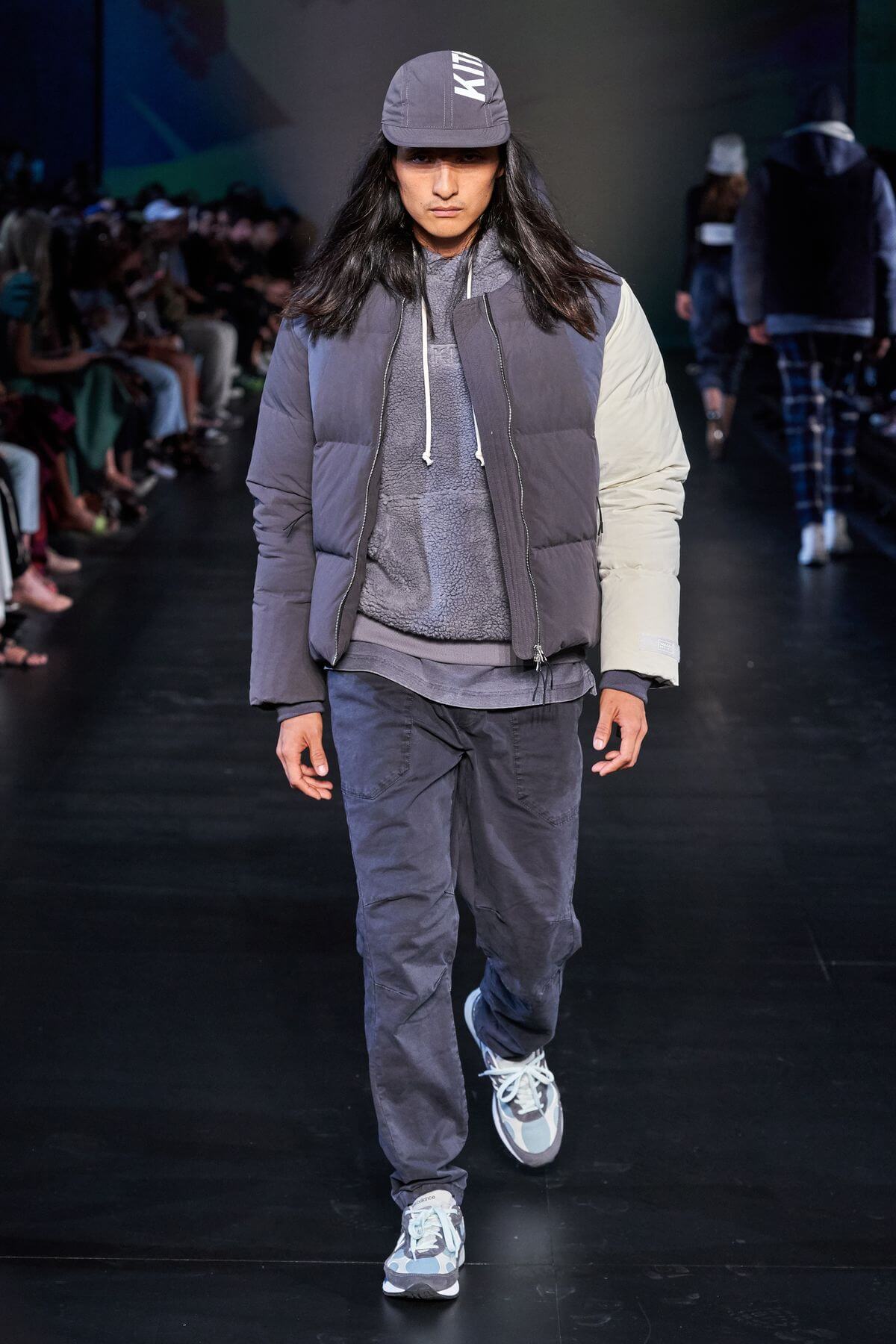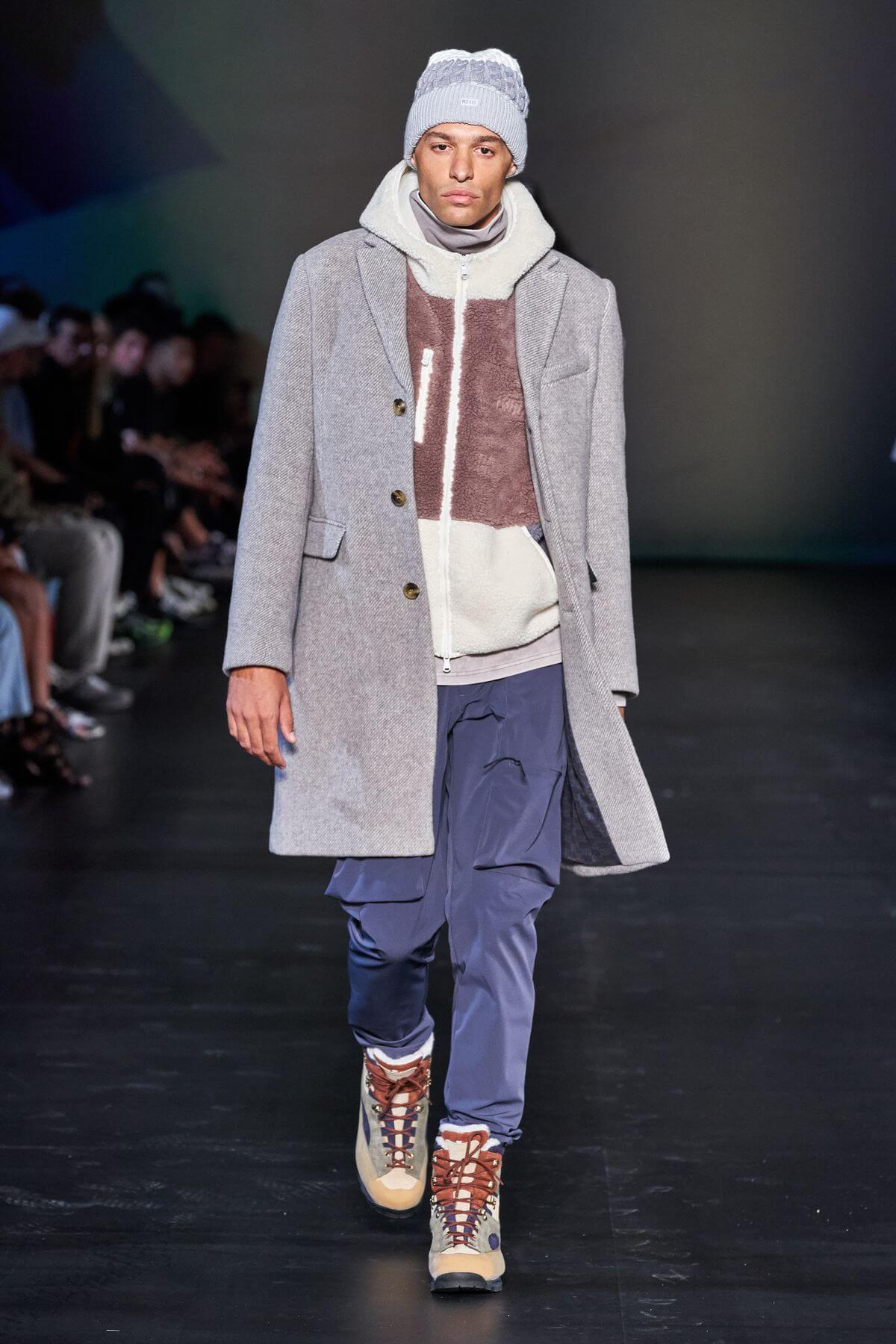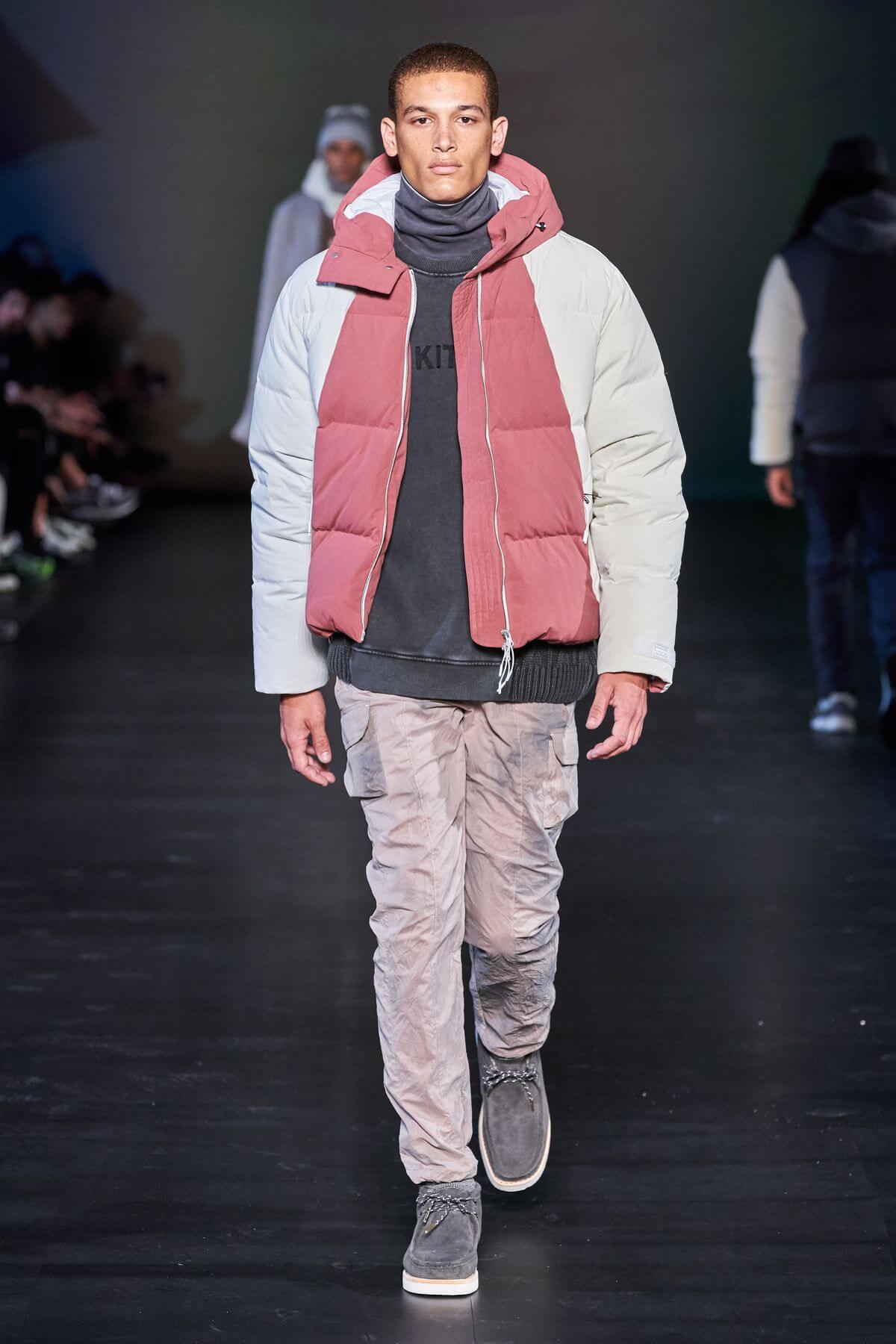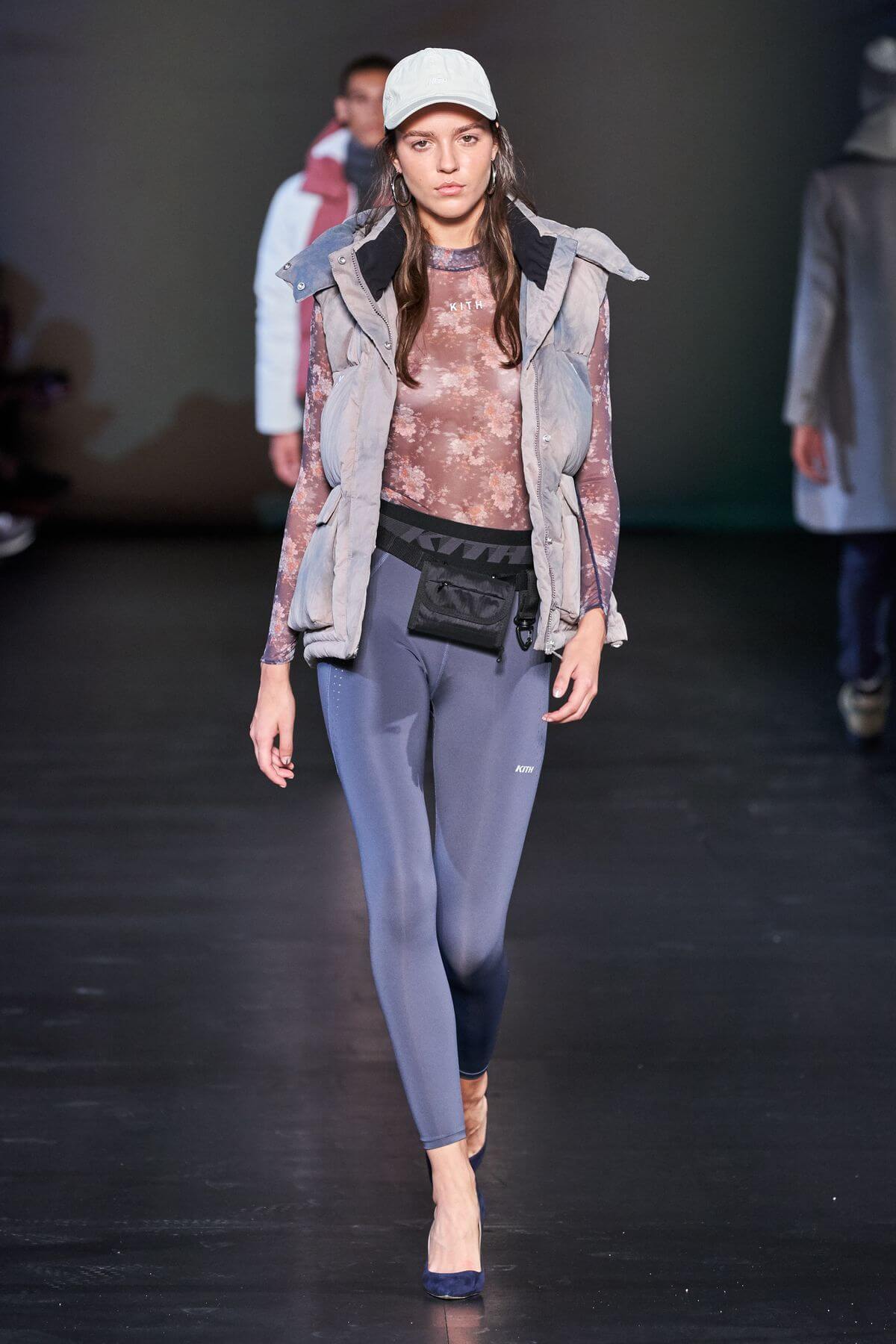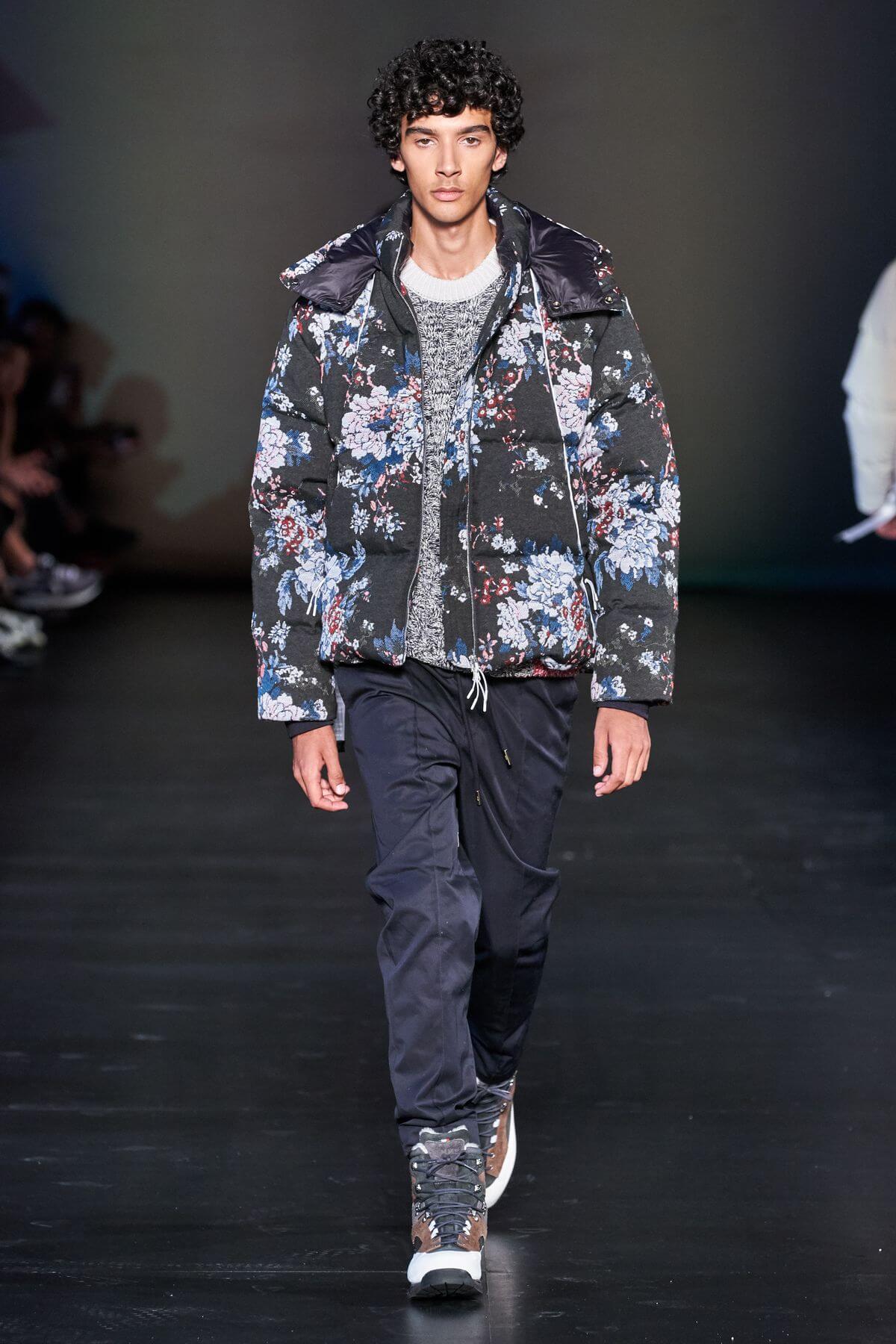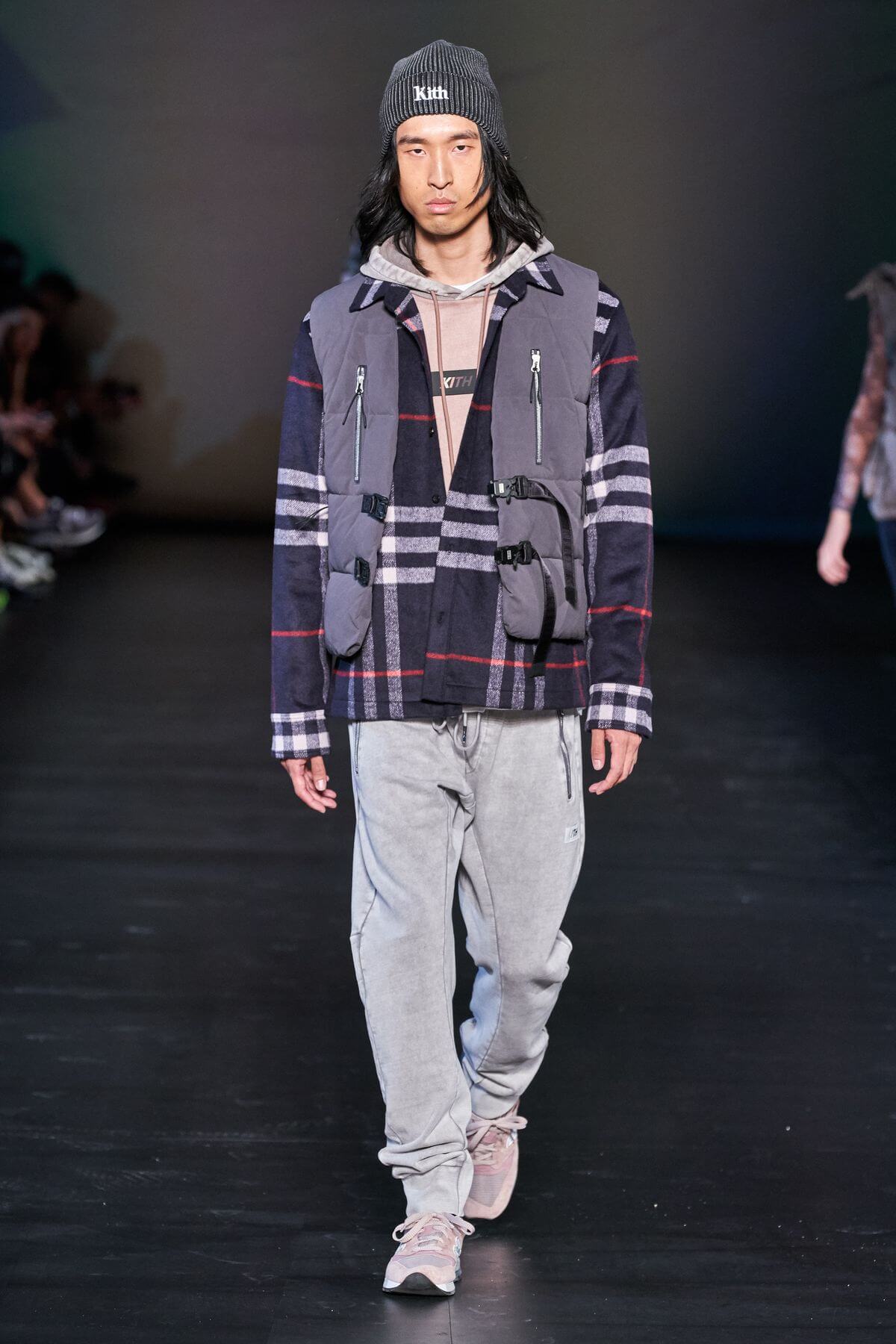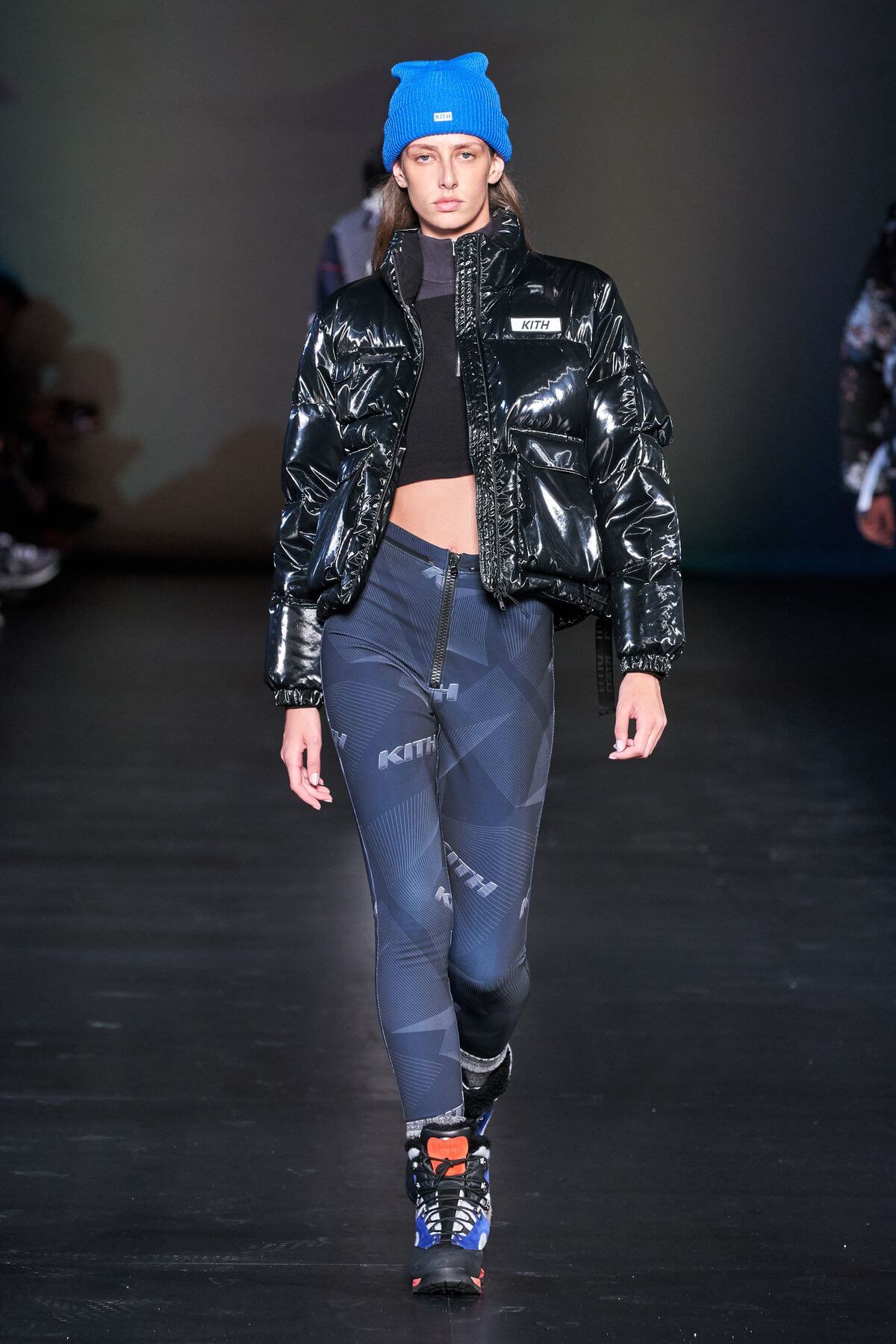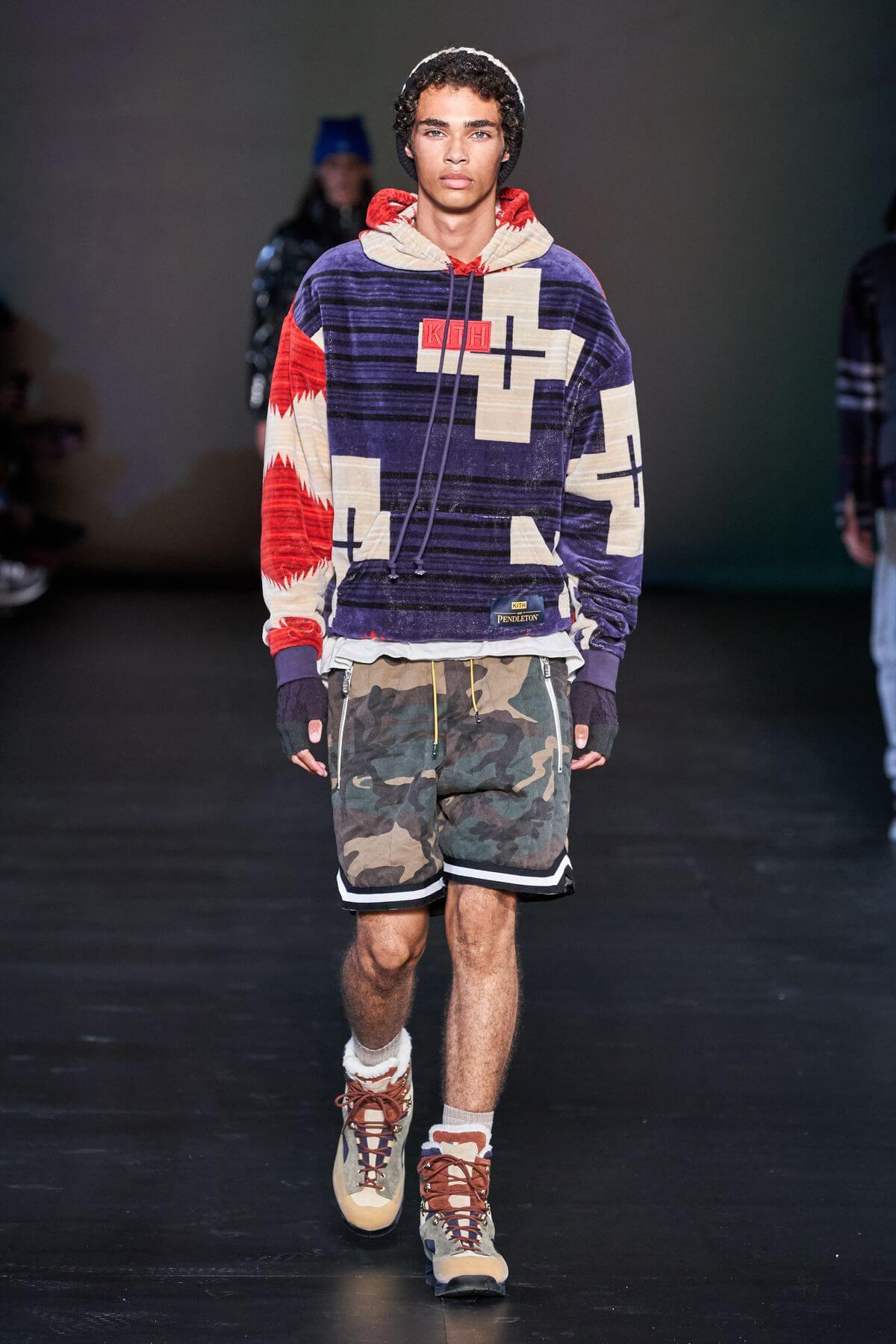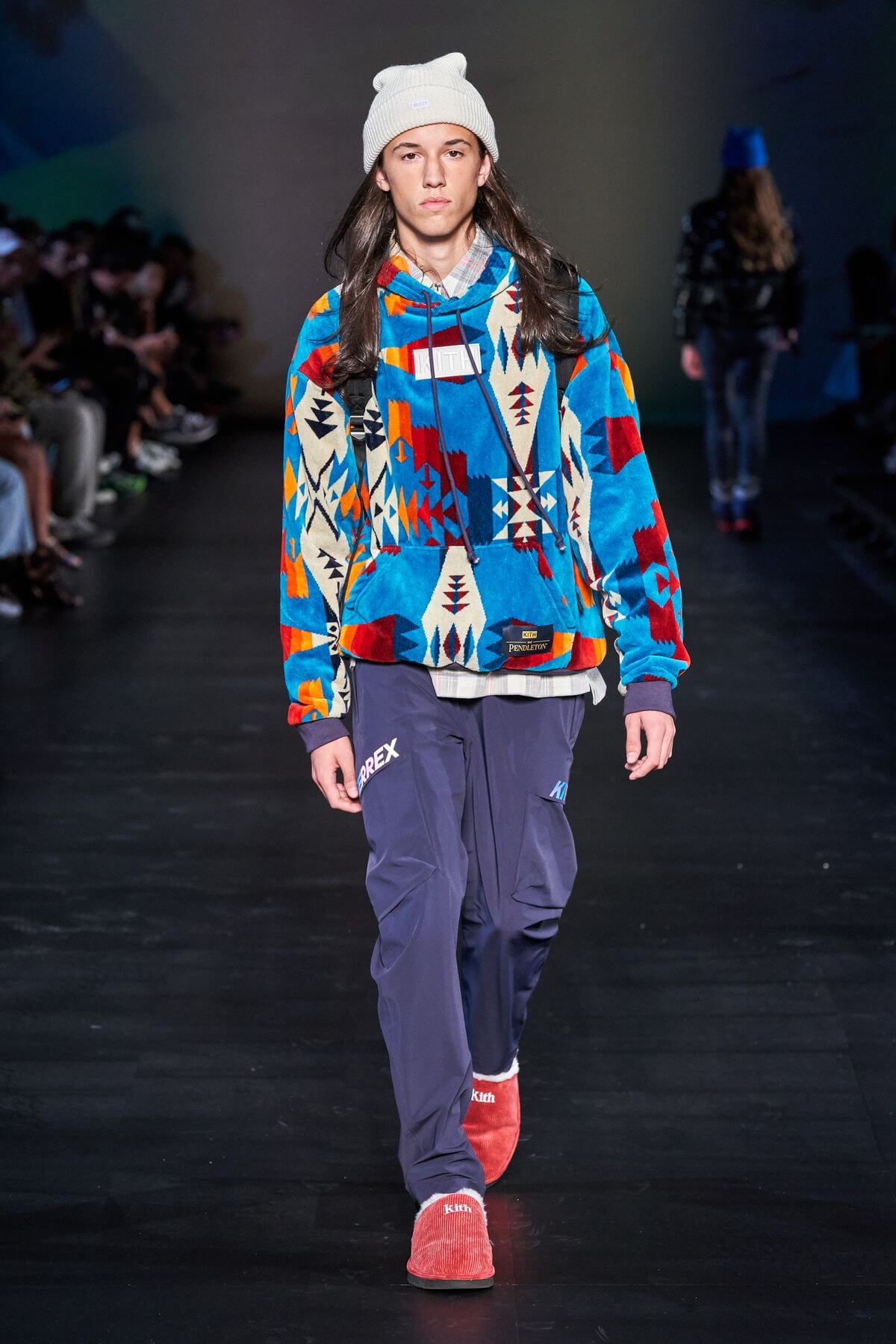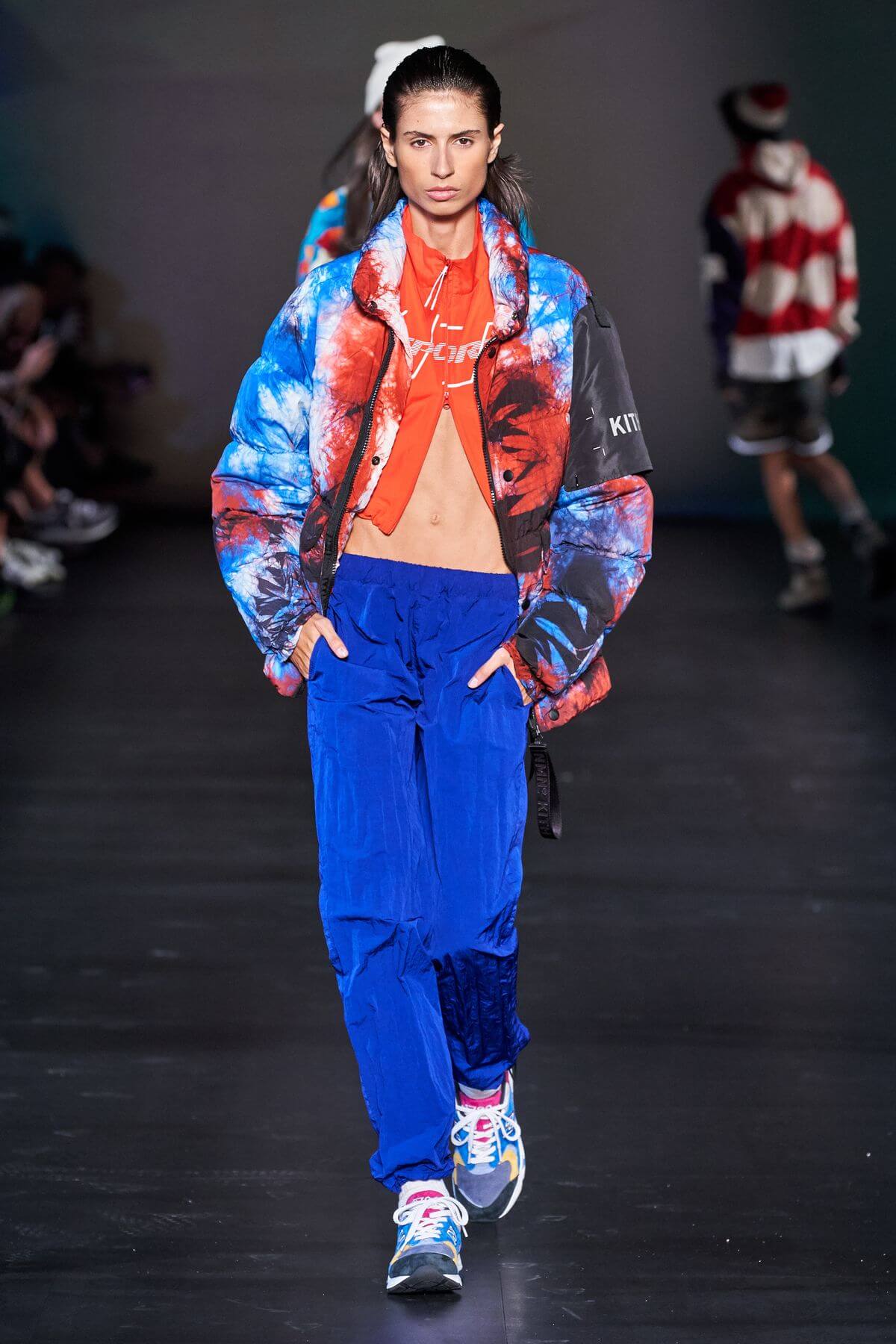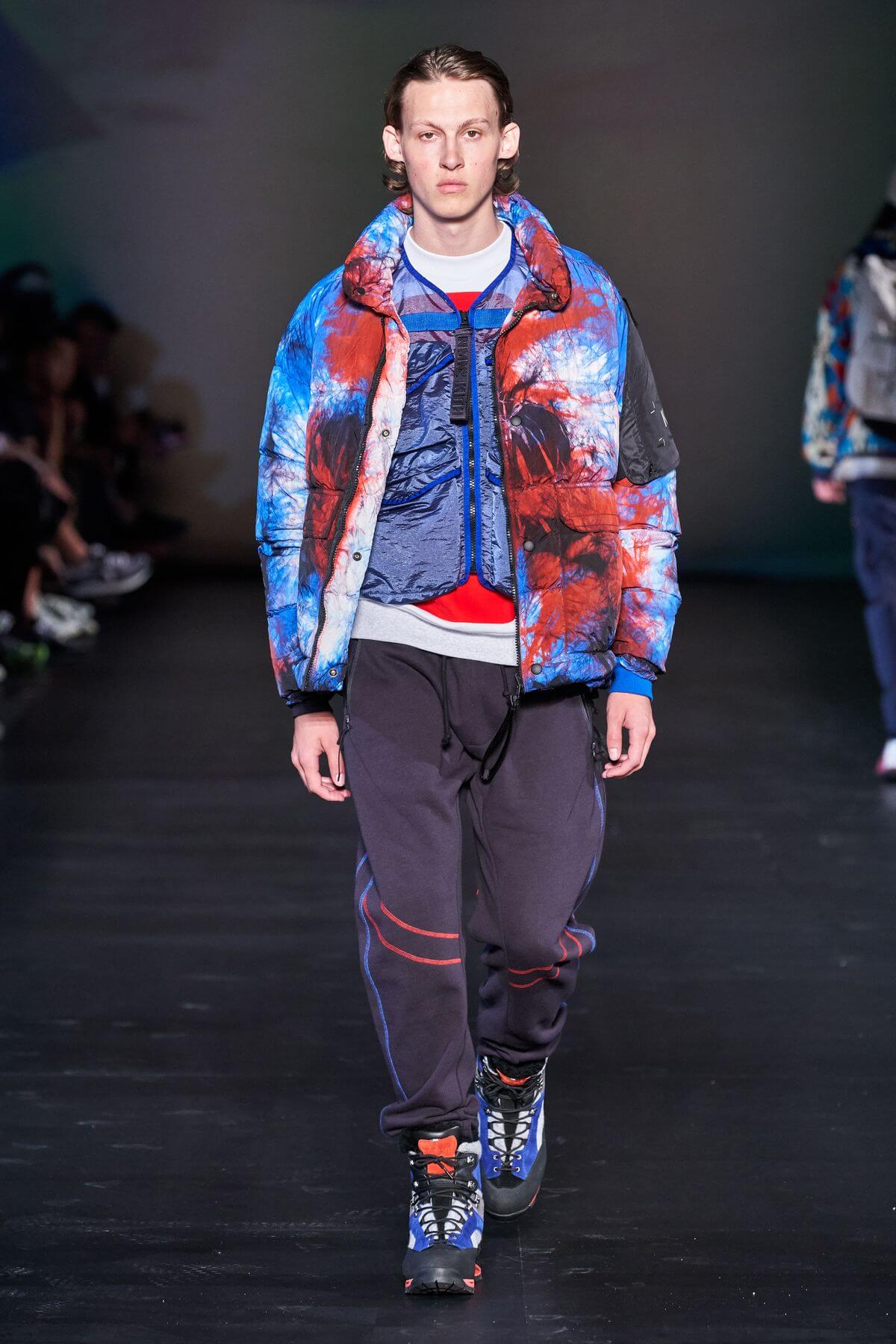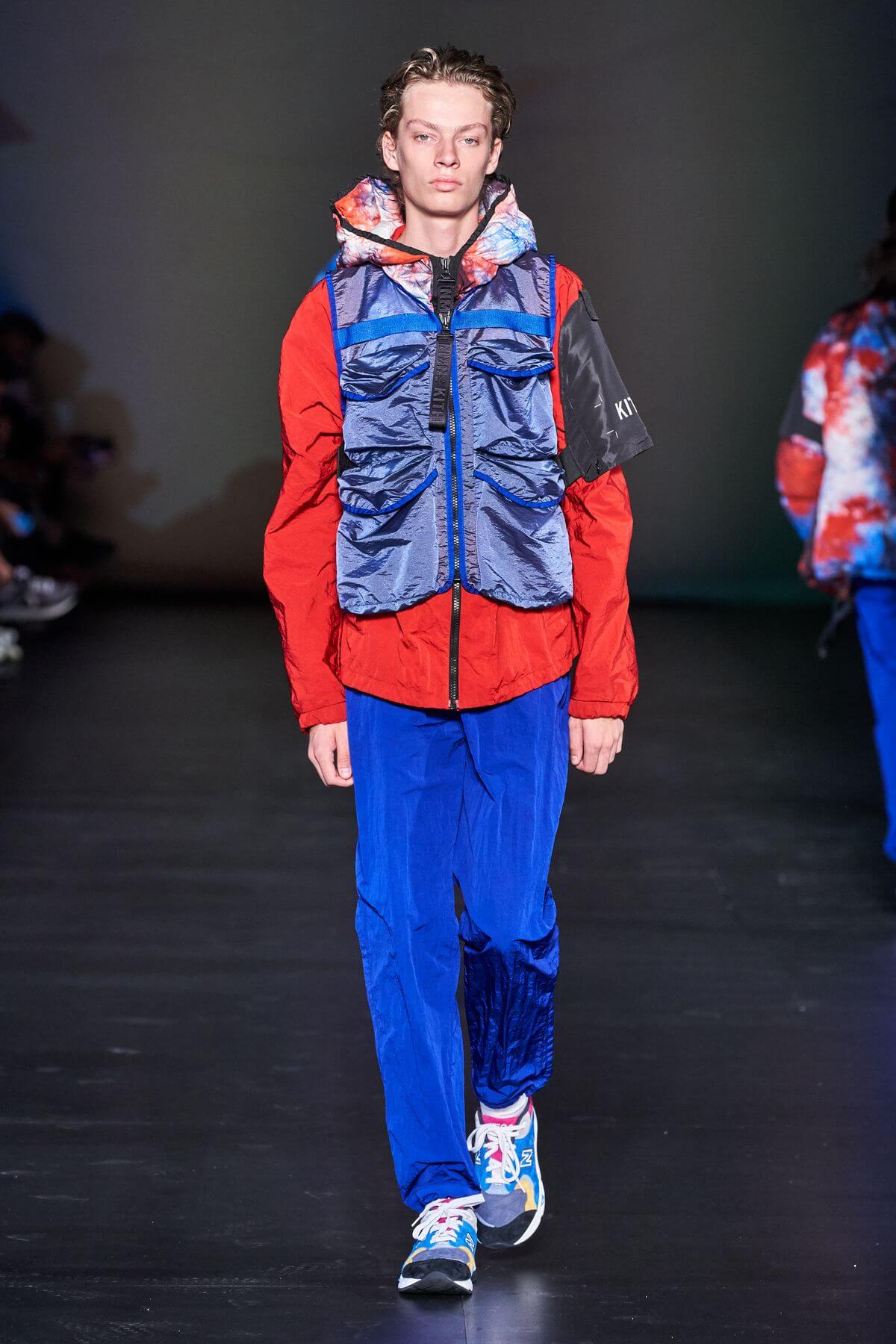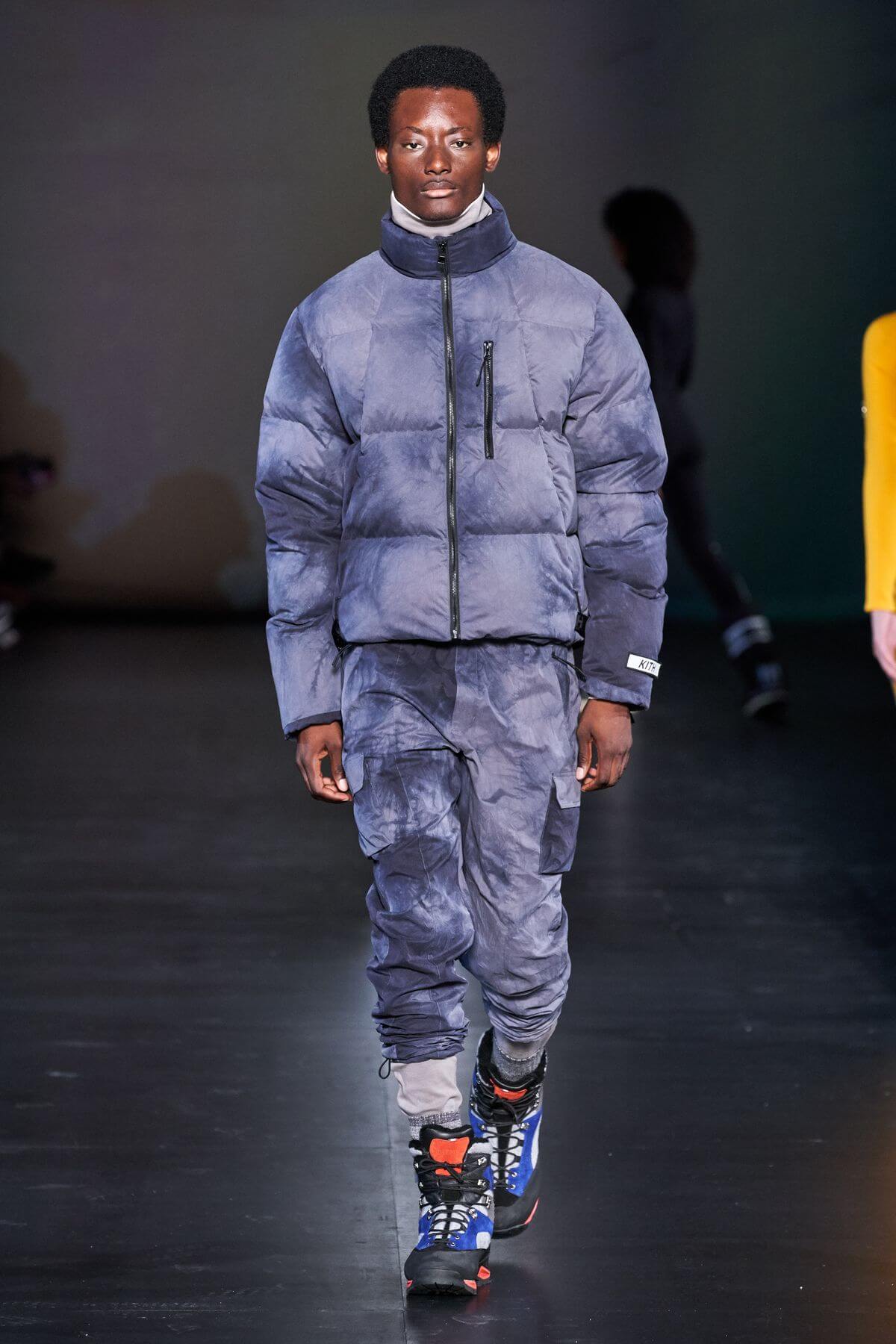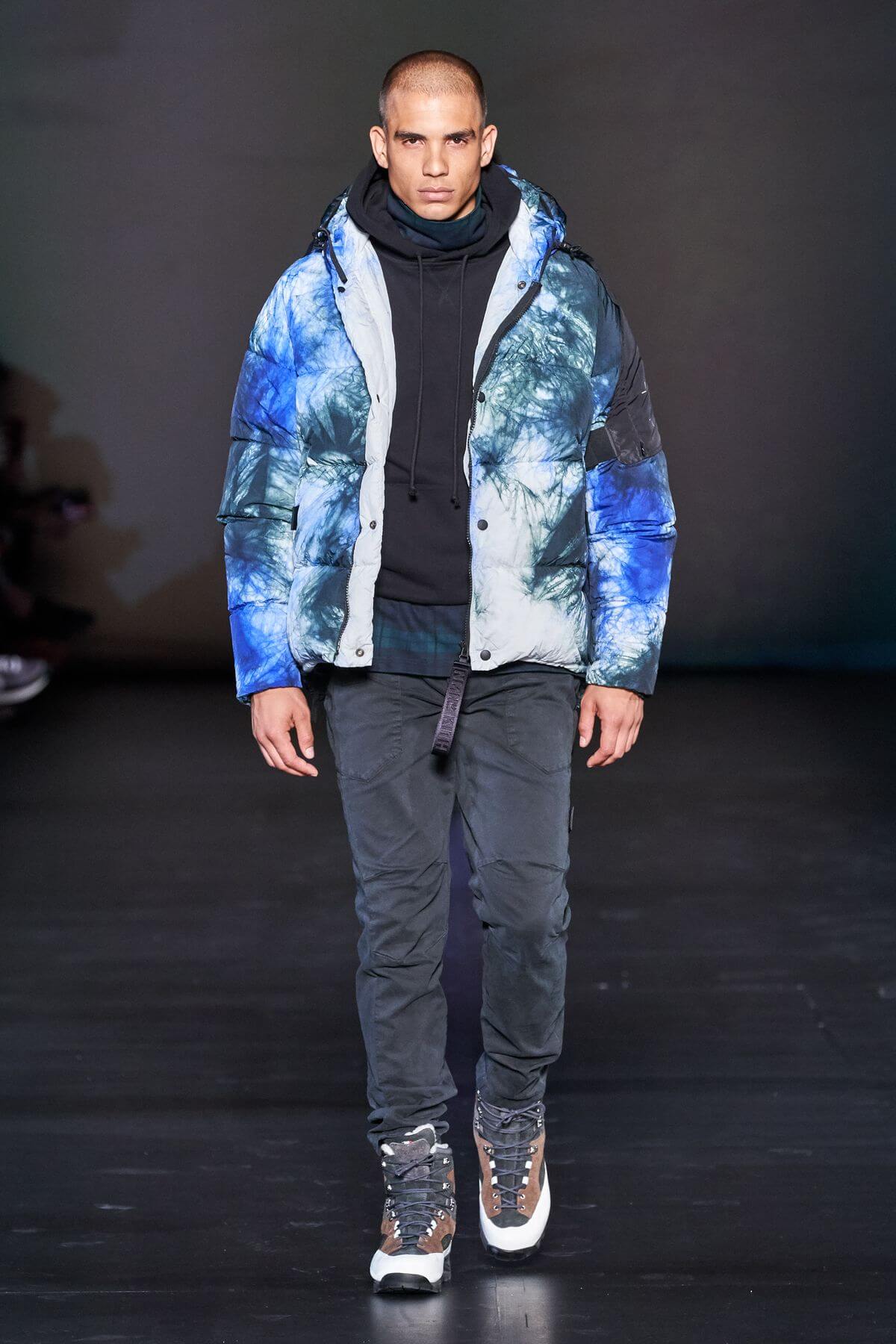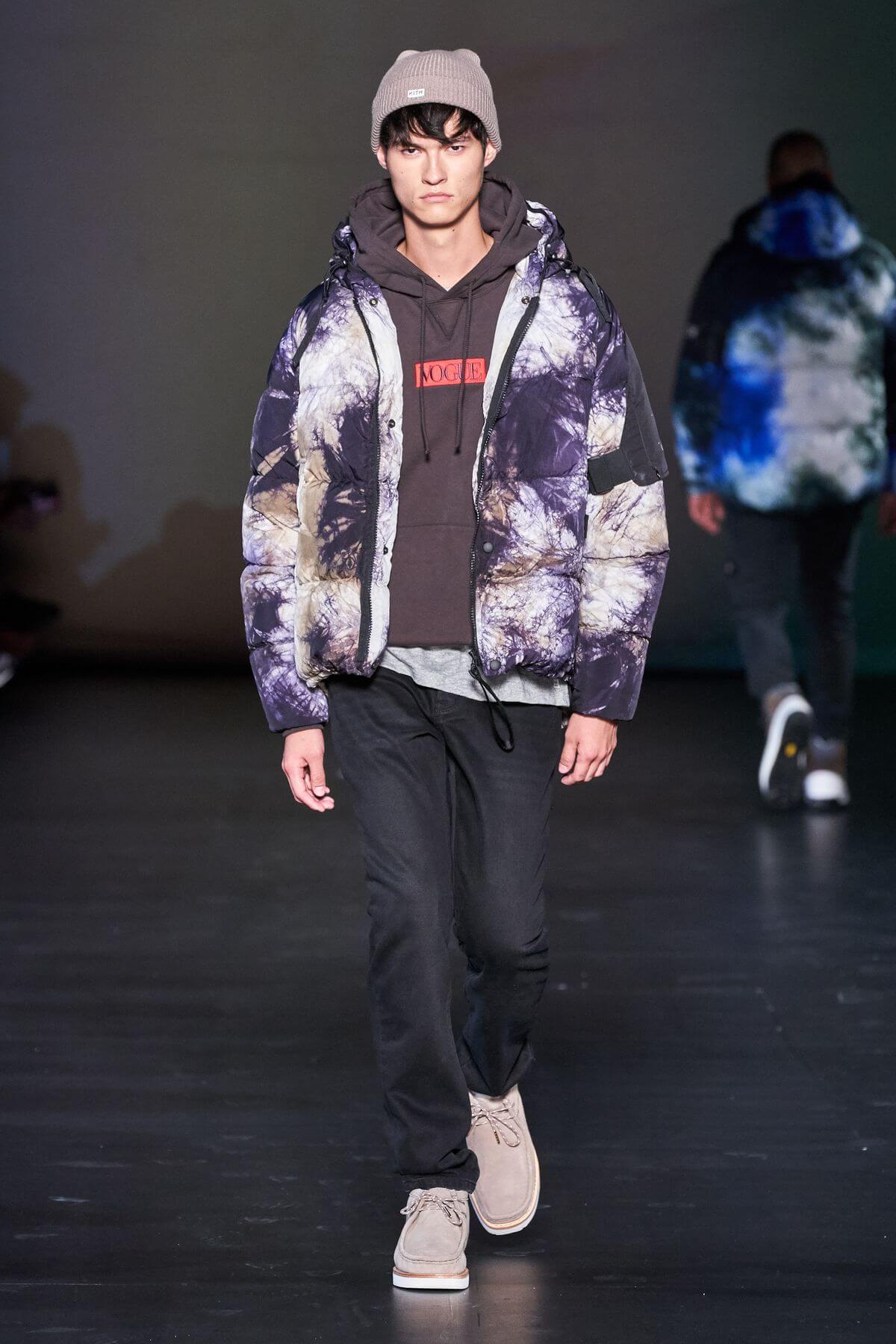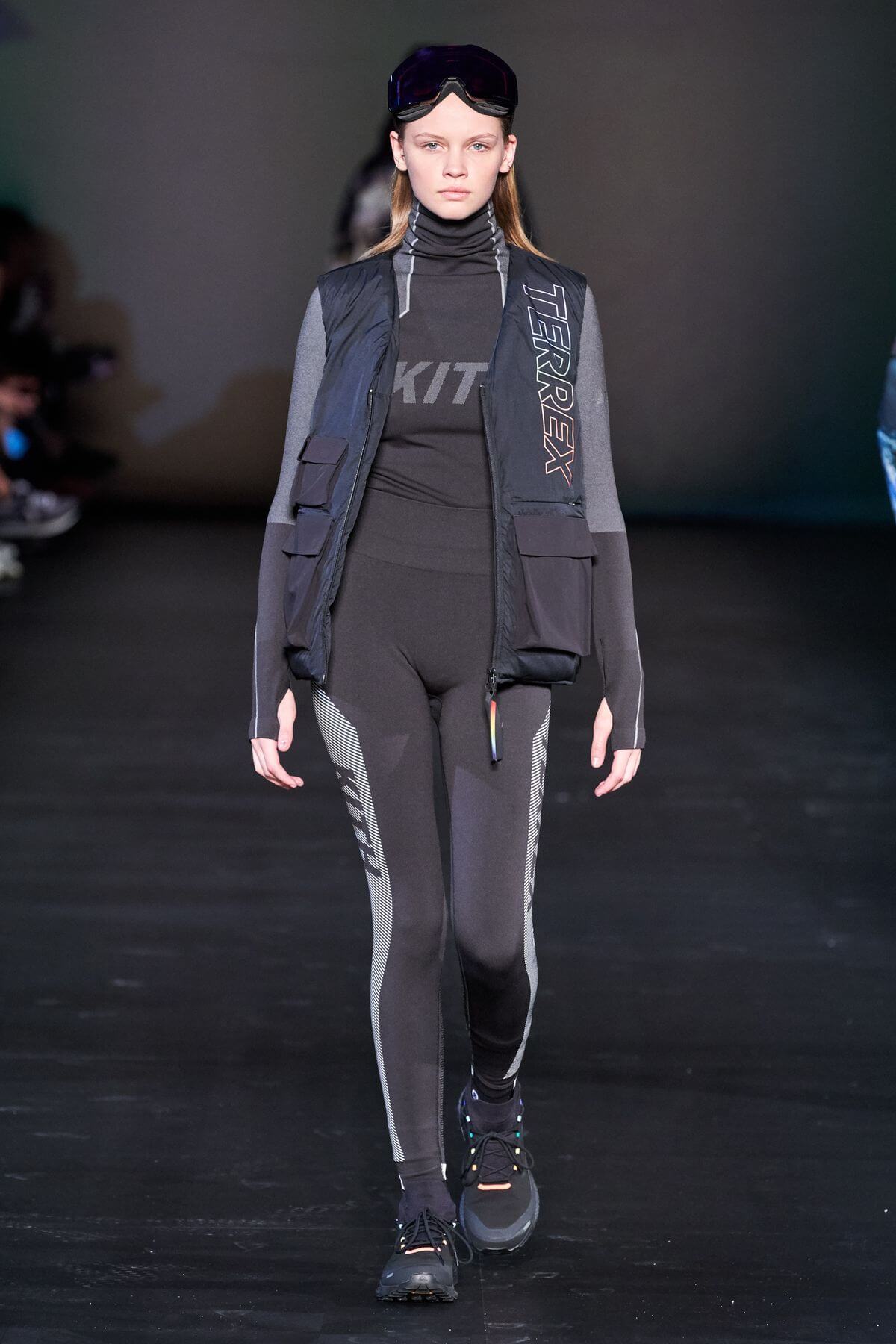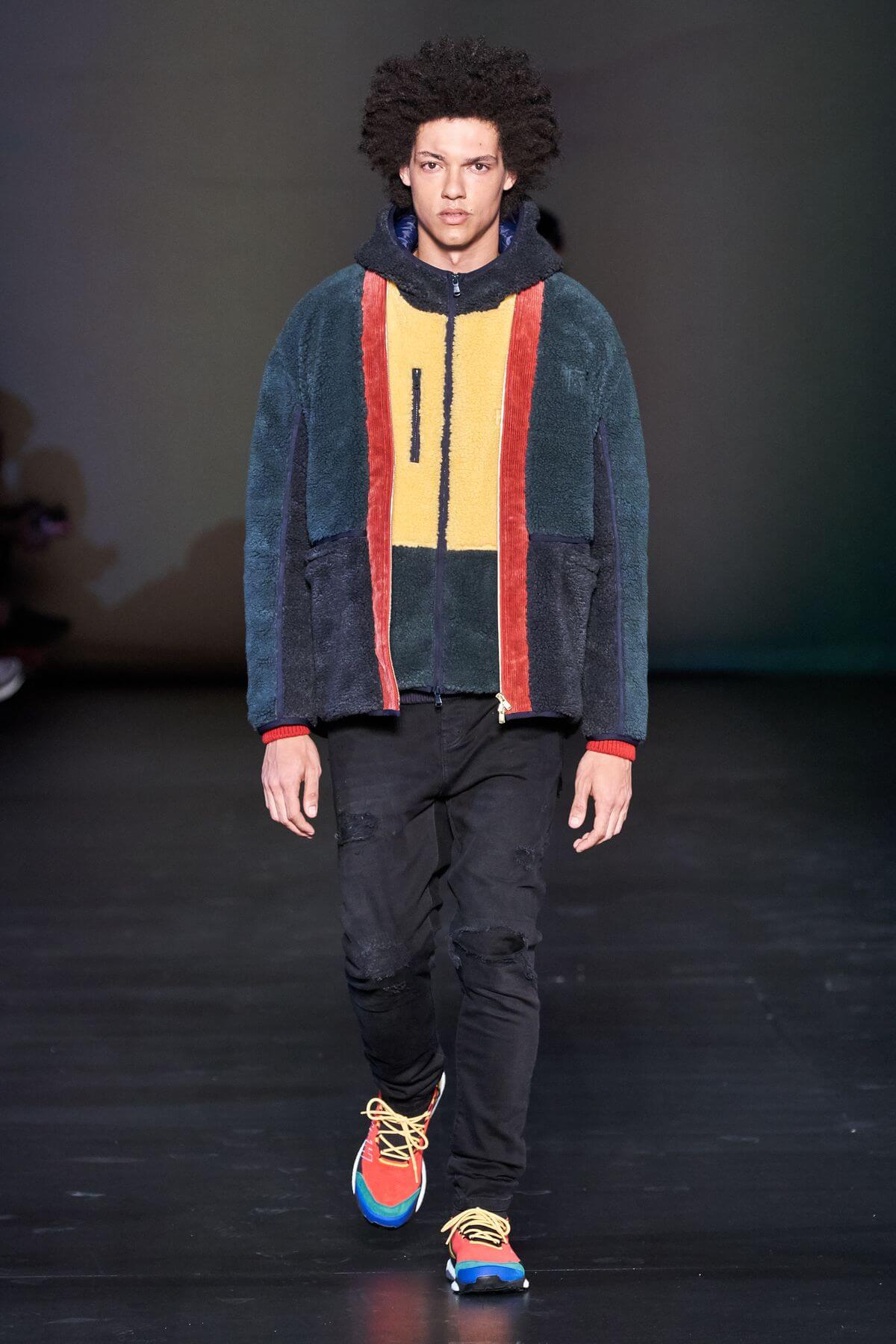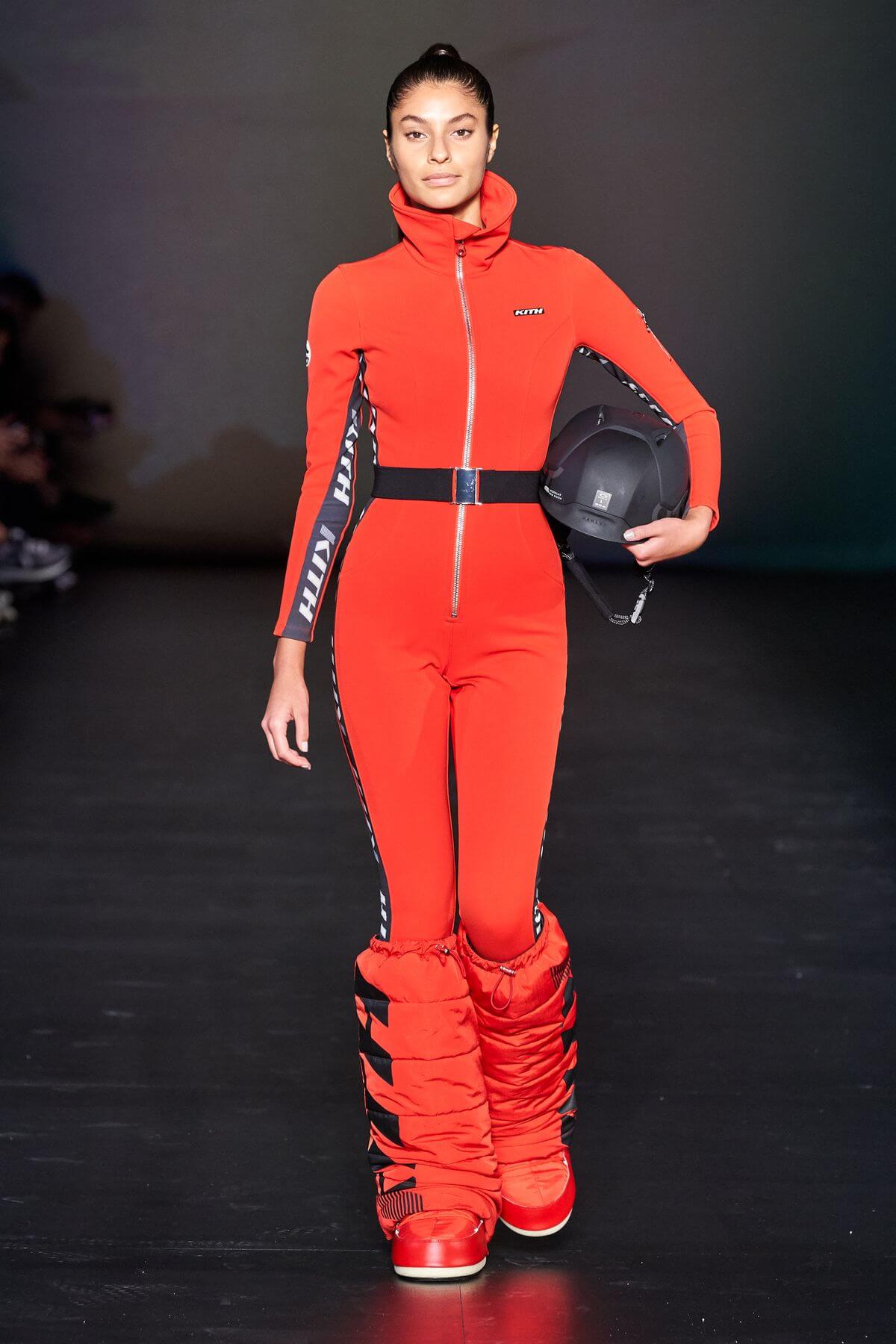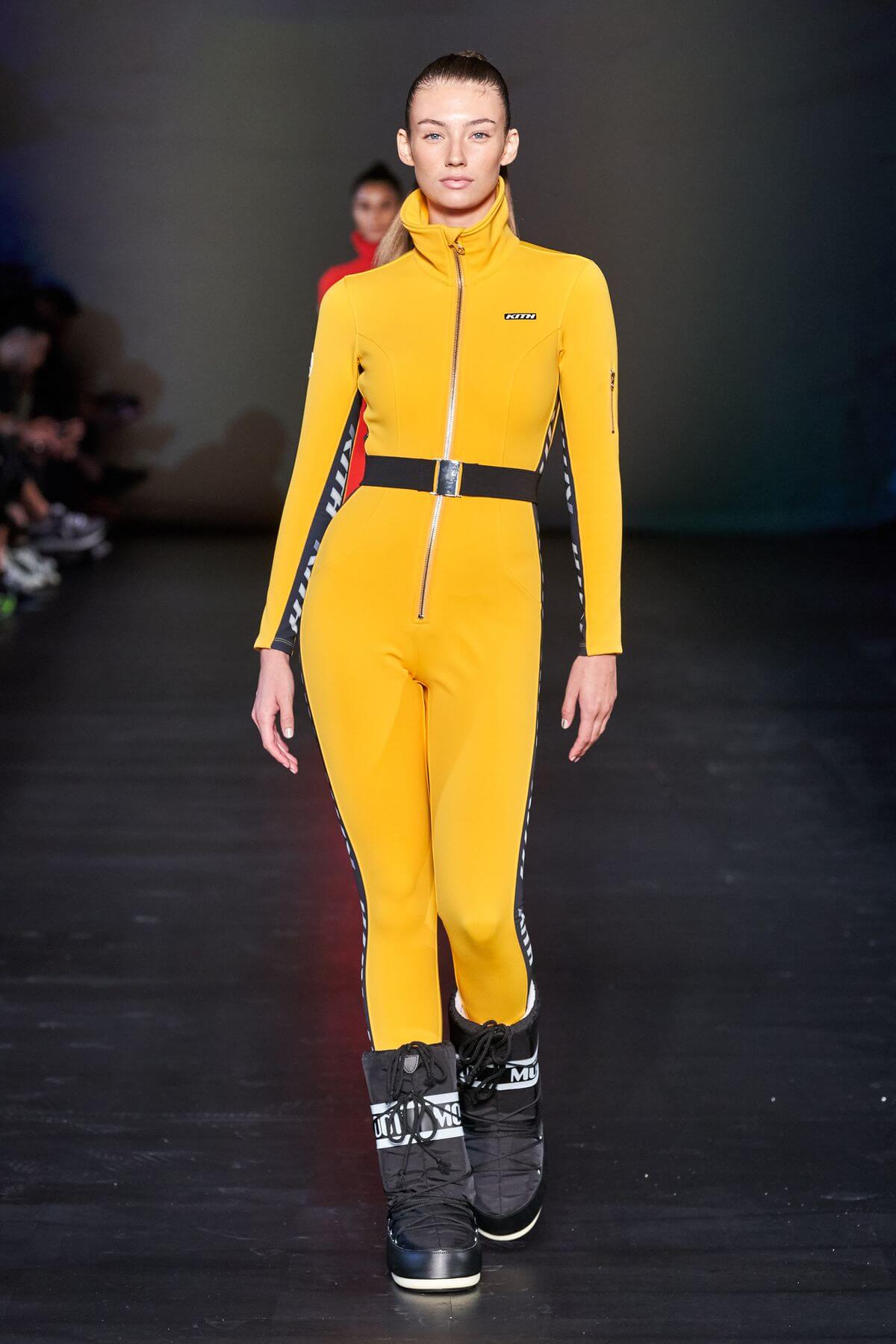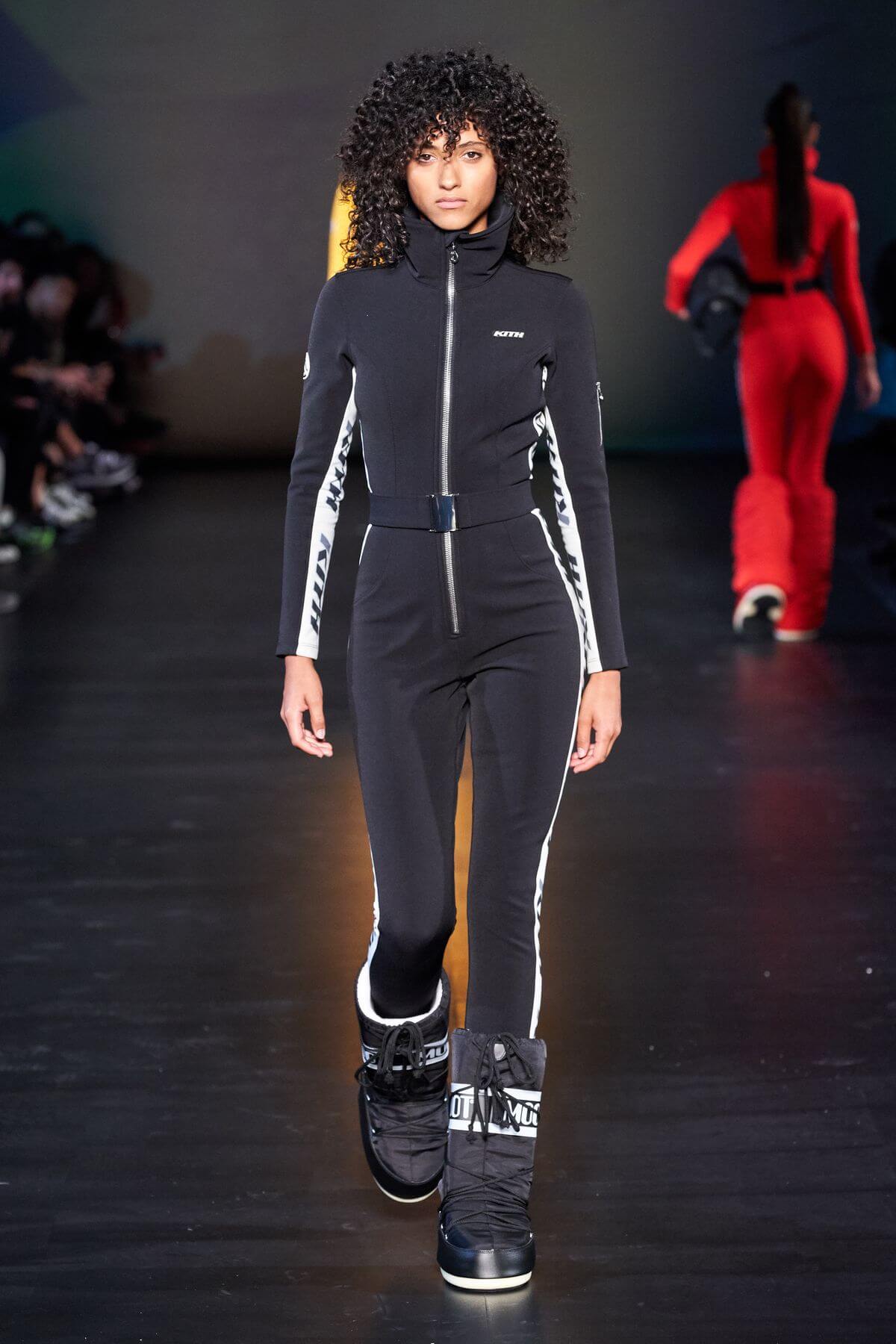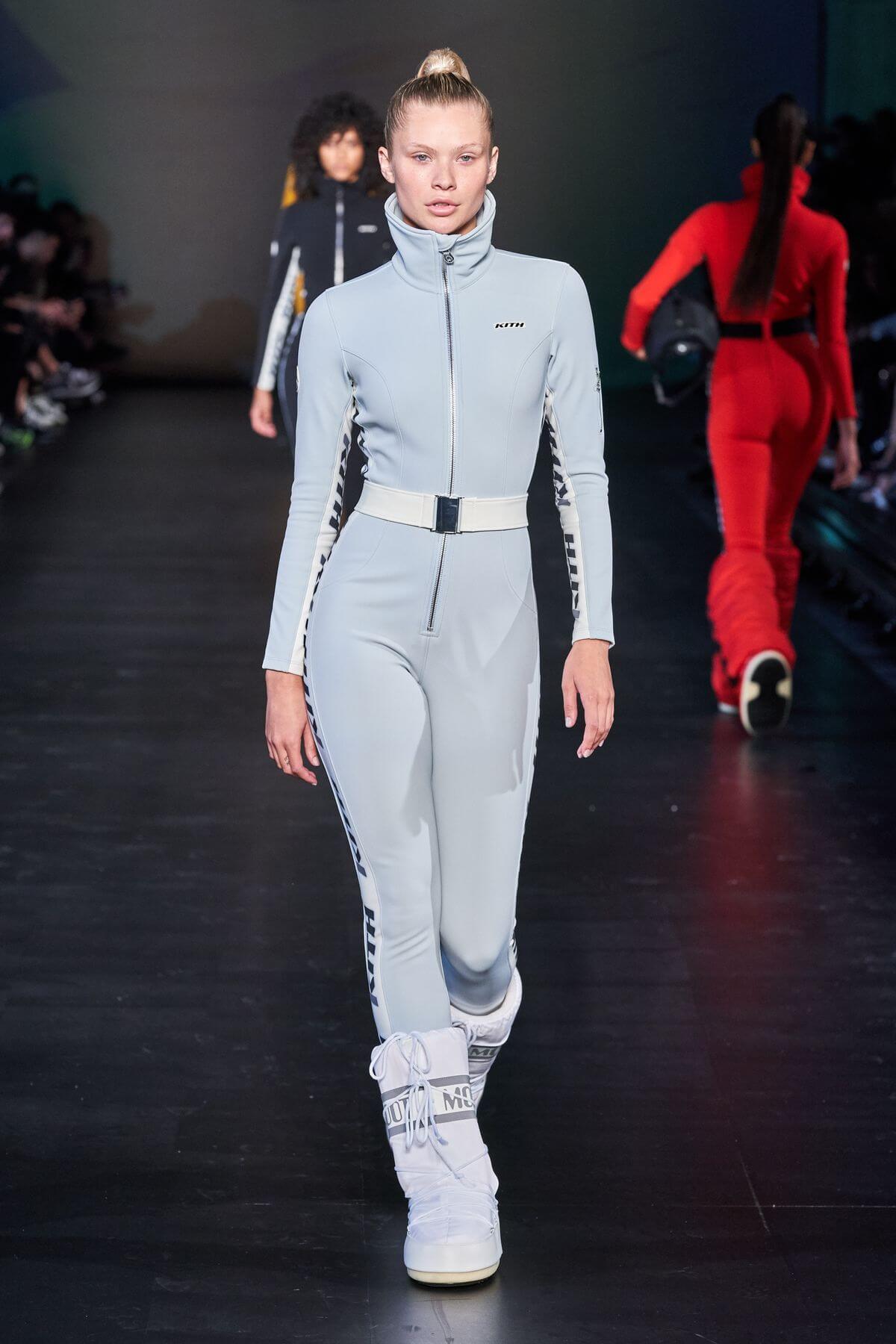 When talking about the Queens-born biggest passion, sneakers take a step to the front. He  presented, among others, new bespoke ASICS silhouettes, Mickey Mouse Converse canvas, Clarks' Wallabees for formal situations, RHUDE leather hi-tops and KITH-branded home slippers to flex like a boss when watching Netflix next winter.
Clean and edgy colorways mixed withe ease as they stomped KITH's NYFW show. Sold-out guaranteed pieces that maintains the American streetwear mogul ahead of the industry, adding every year an interesting lesson about how to go big stretching hands with the all-time owners of the scene and leaving  a mark with every design he creates alongside anyone.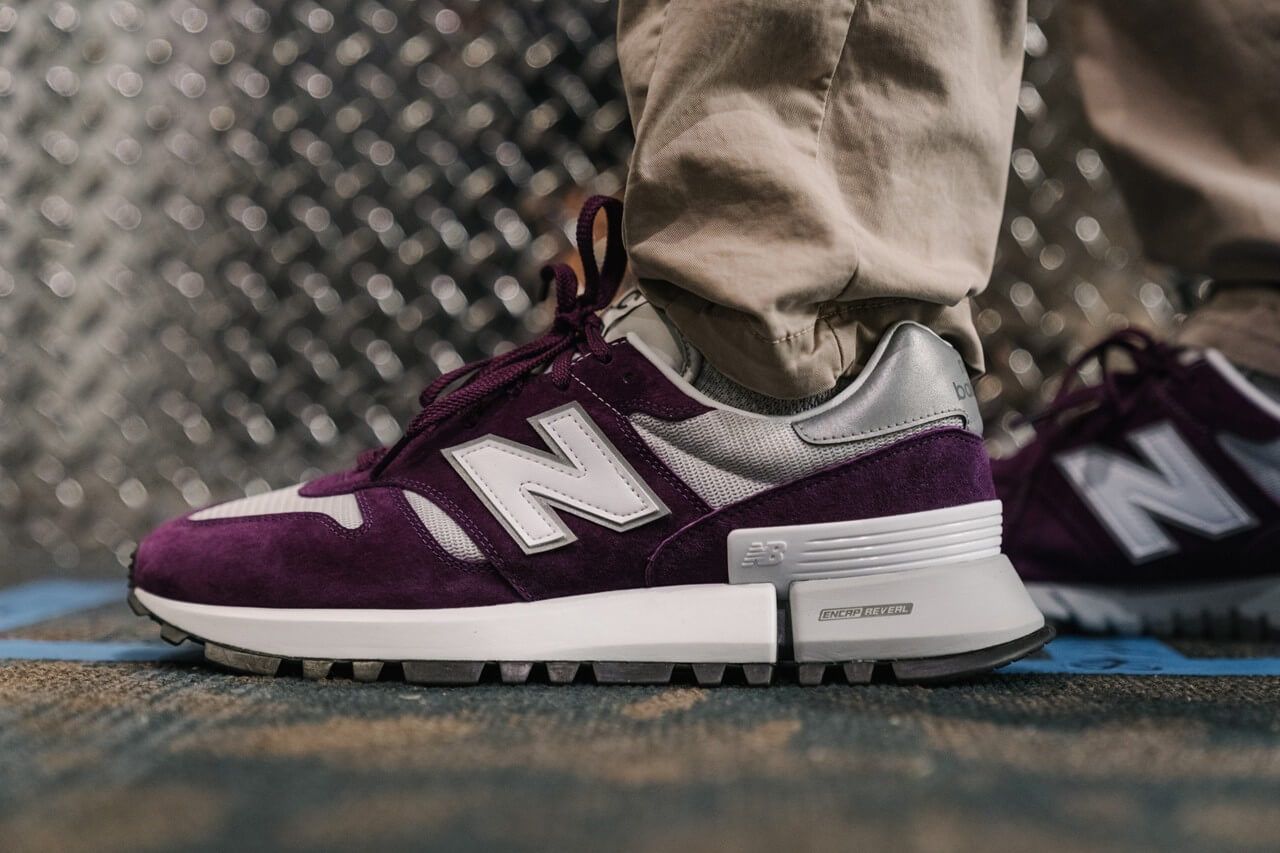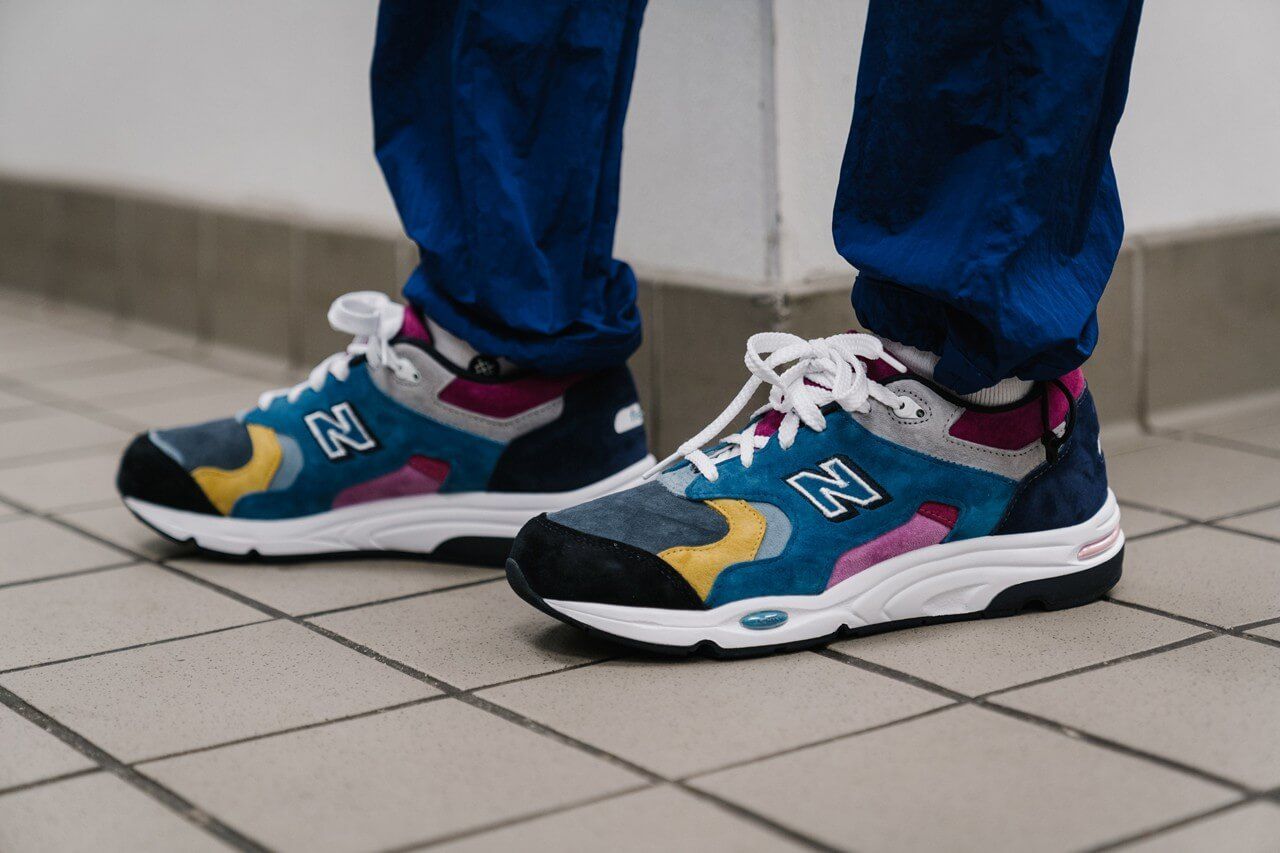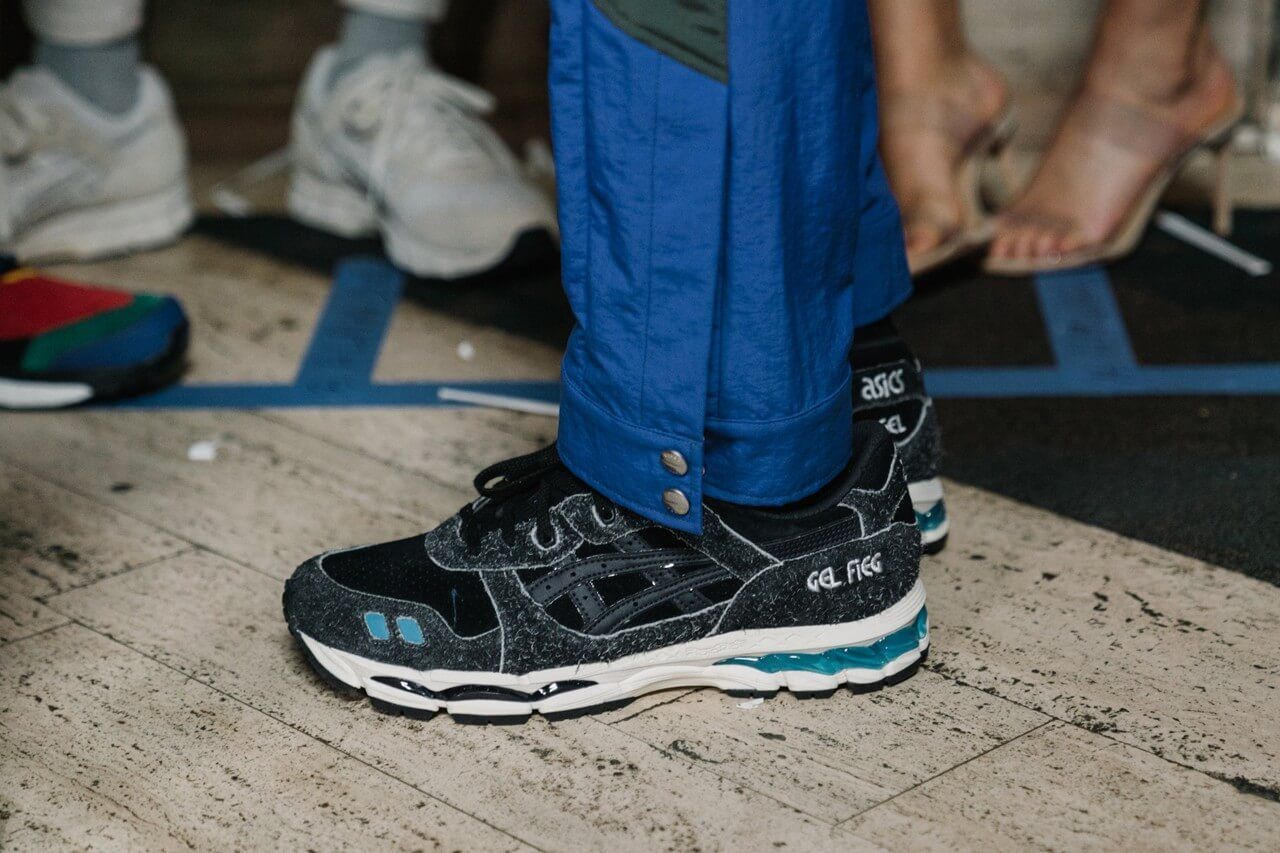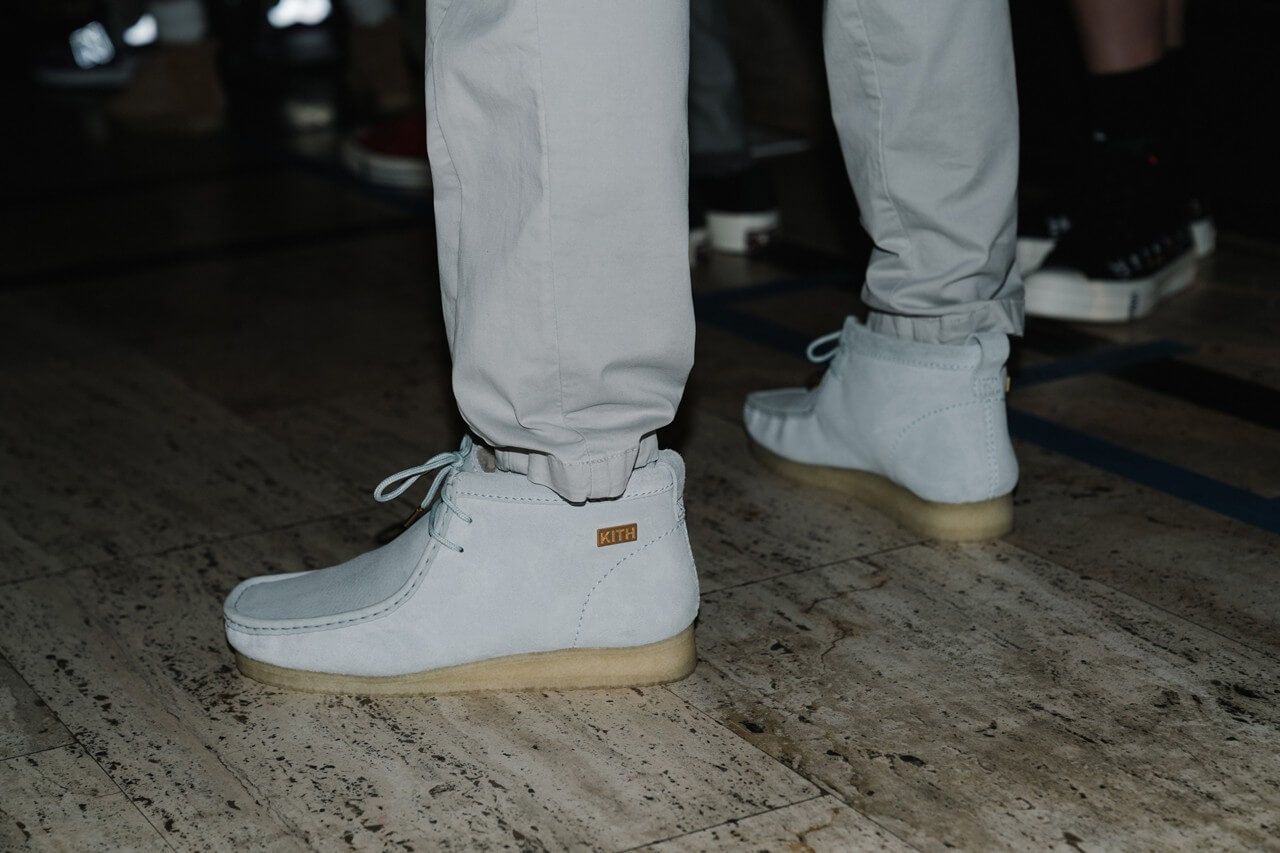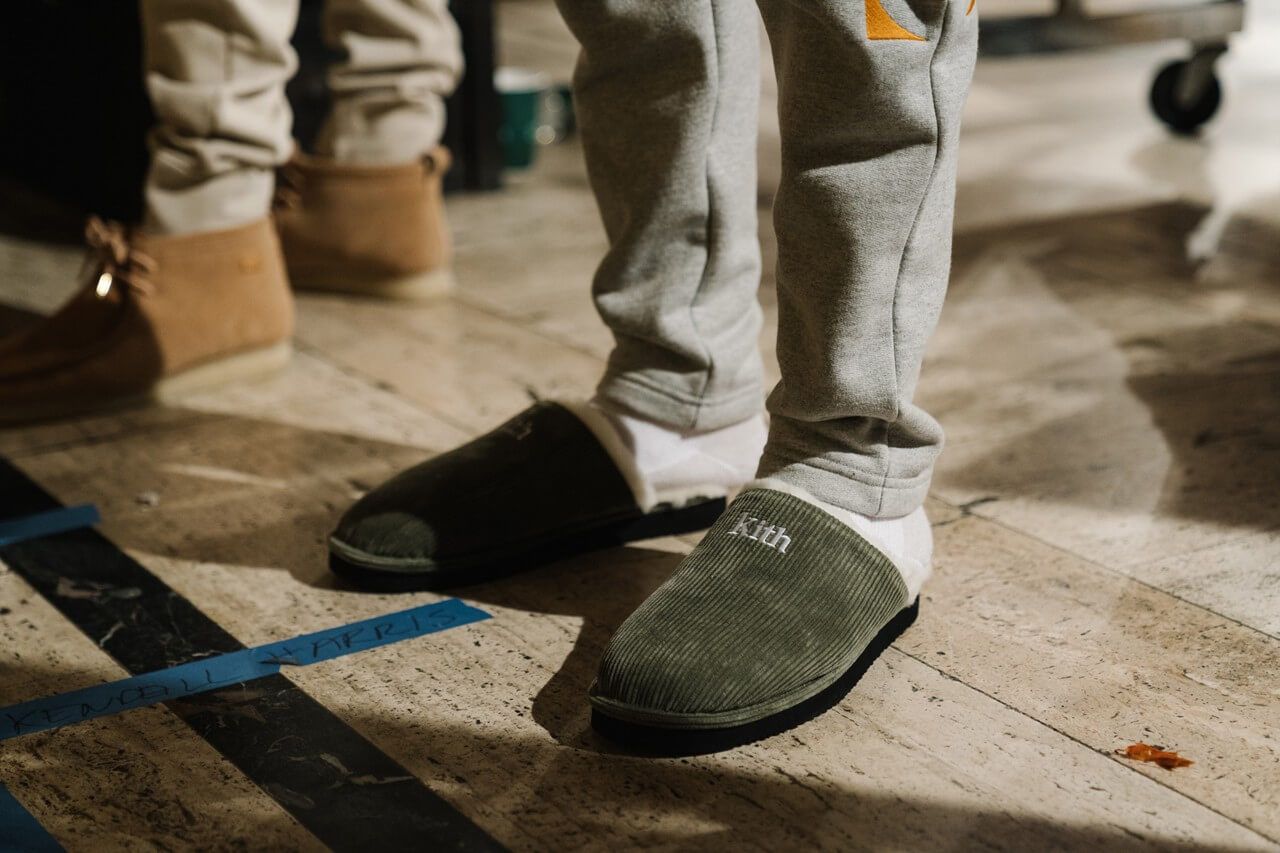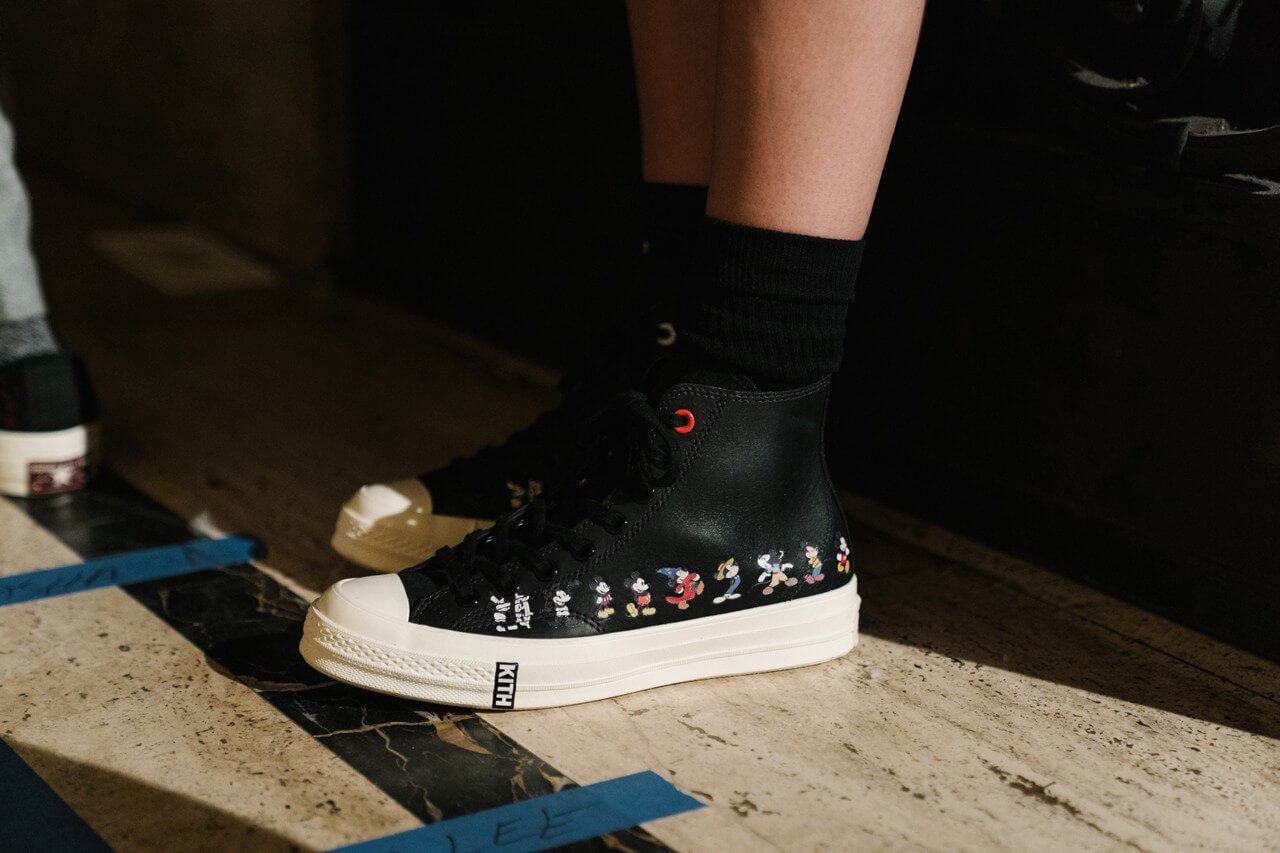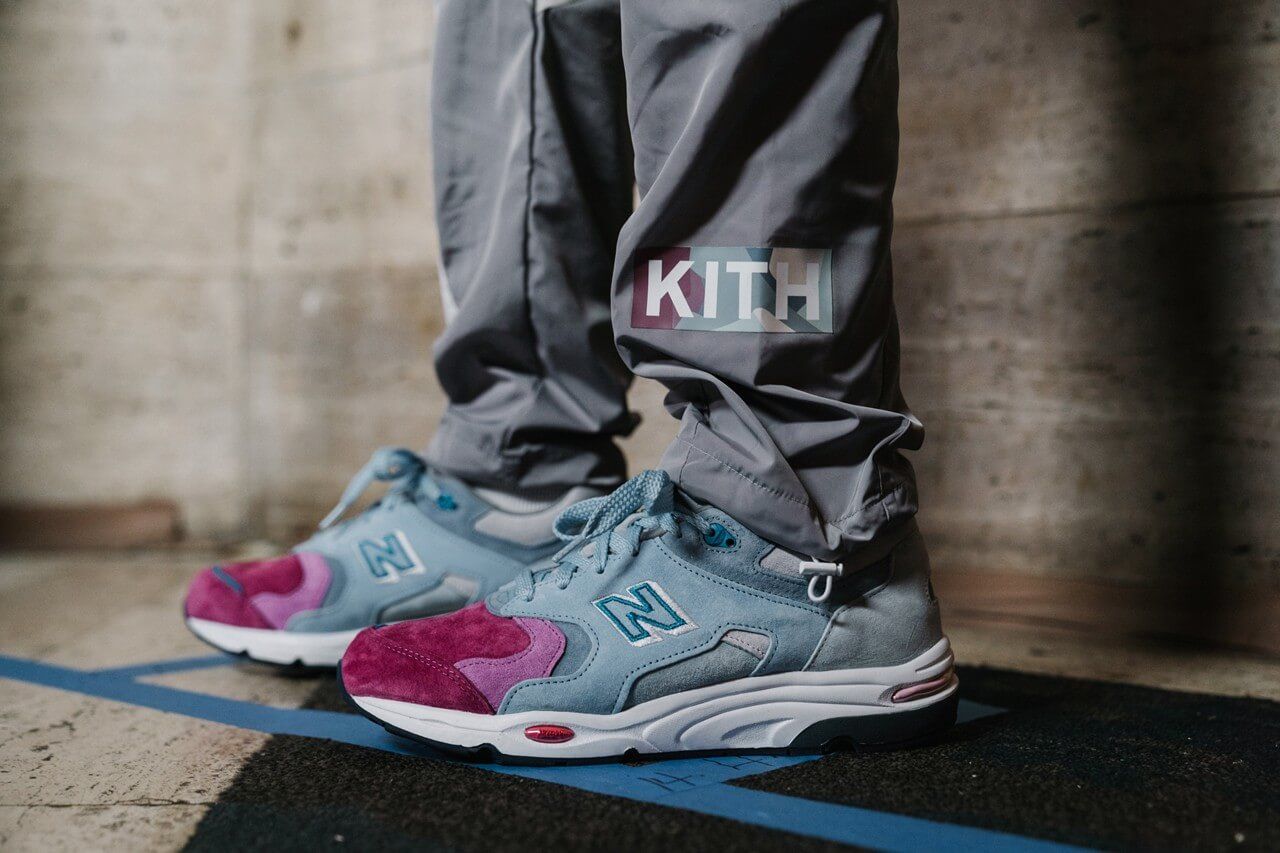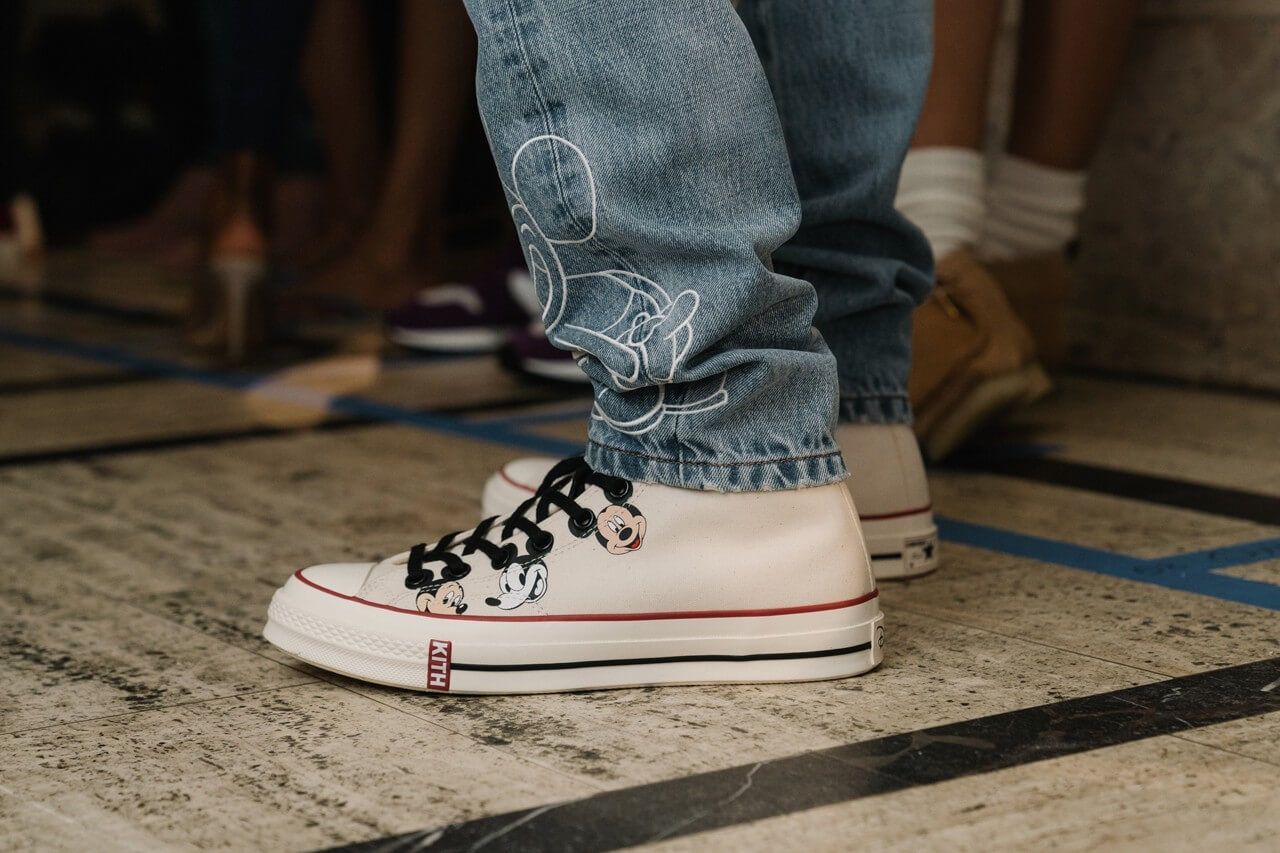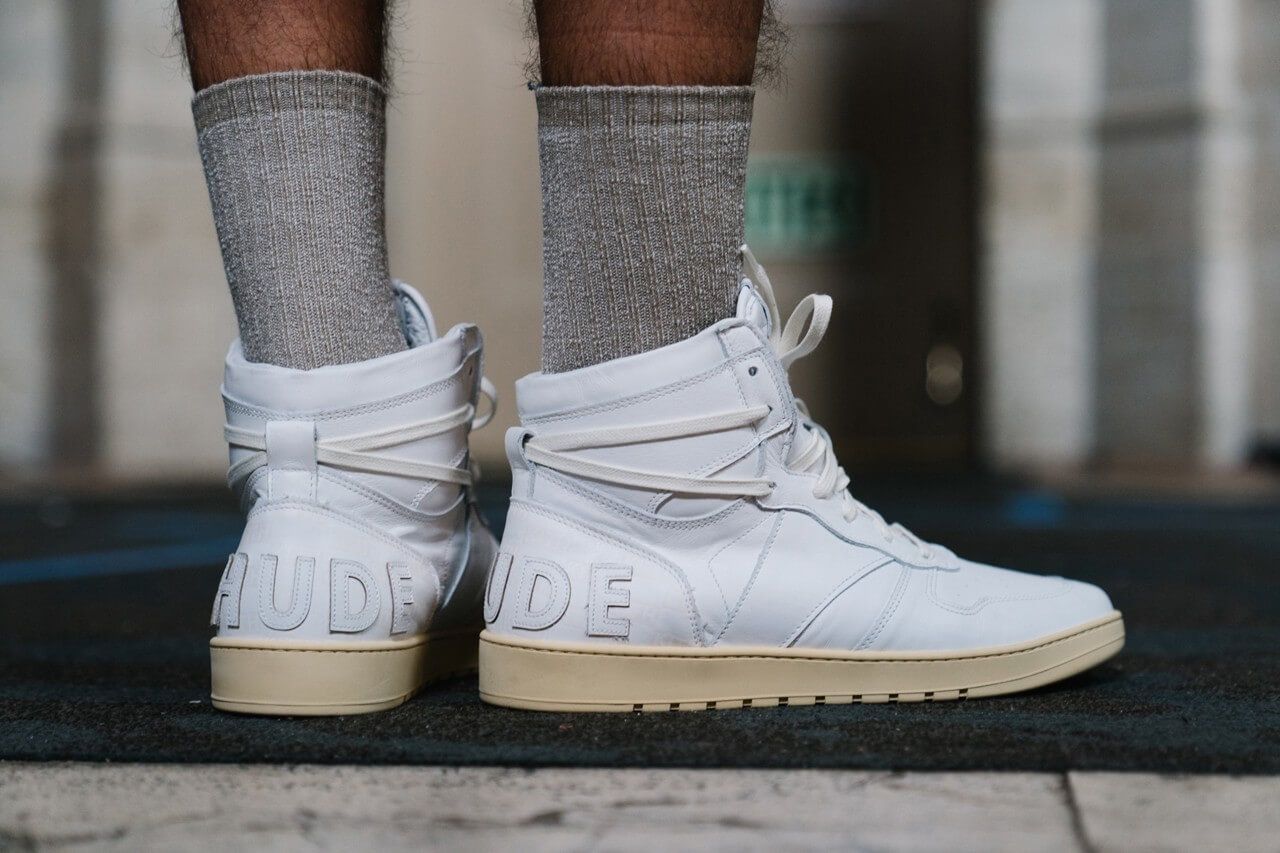 And everything washed down with his KITH x Don Julio 1942 tequila presented last week to celebrate KITH Air and delivered to friends and family.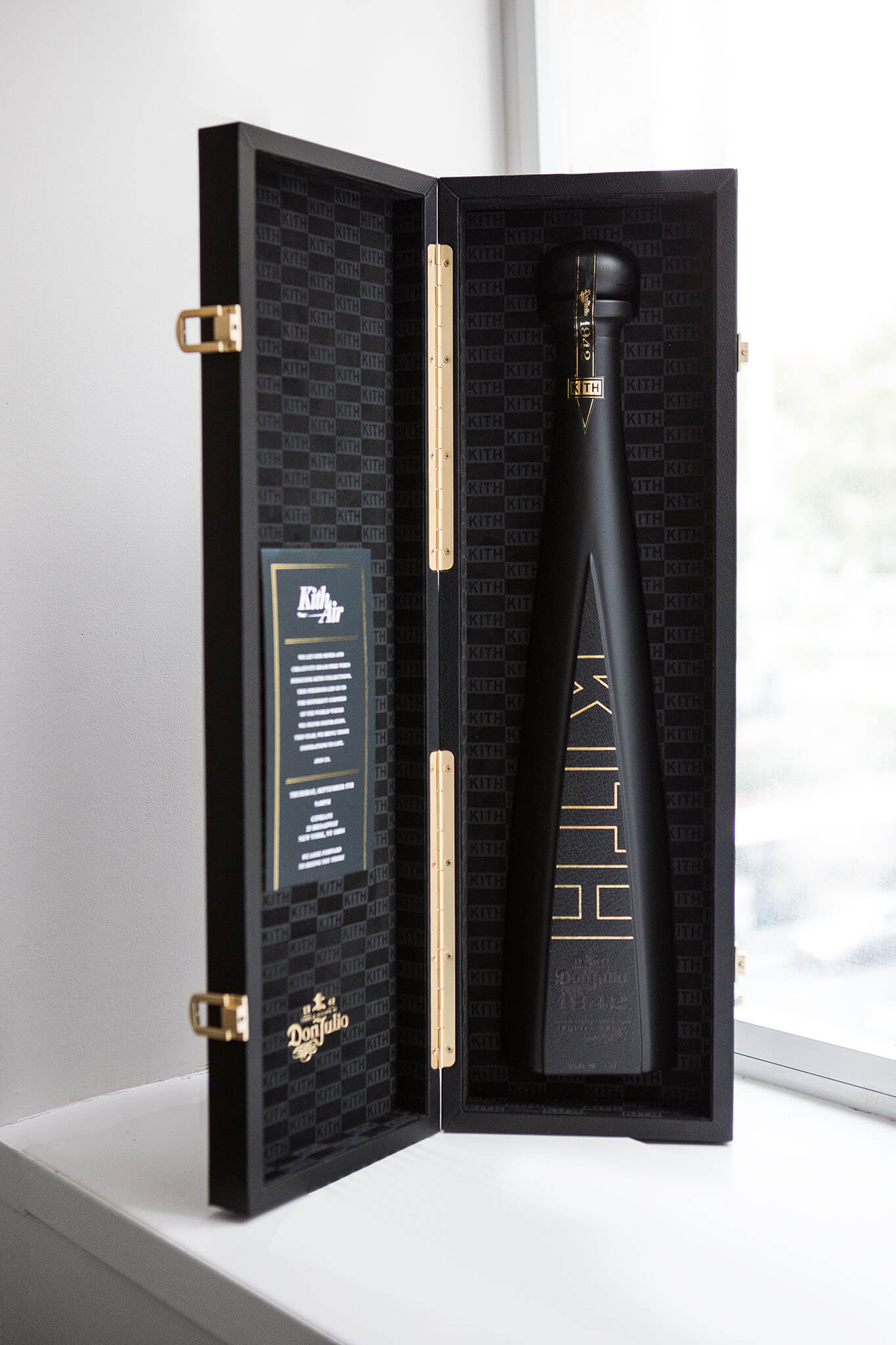 Cheers!