READ IN: Español
Lexus has just unveiled Gamers IS, a car that becomes the ultimate gaming space for Twitch users.  Gamers on the platform participated in a survey to decide the features of this new model.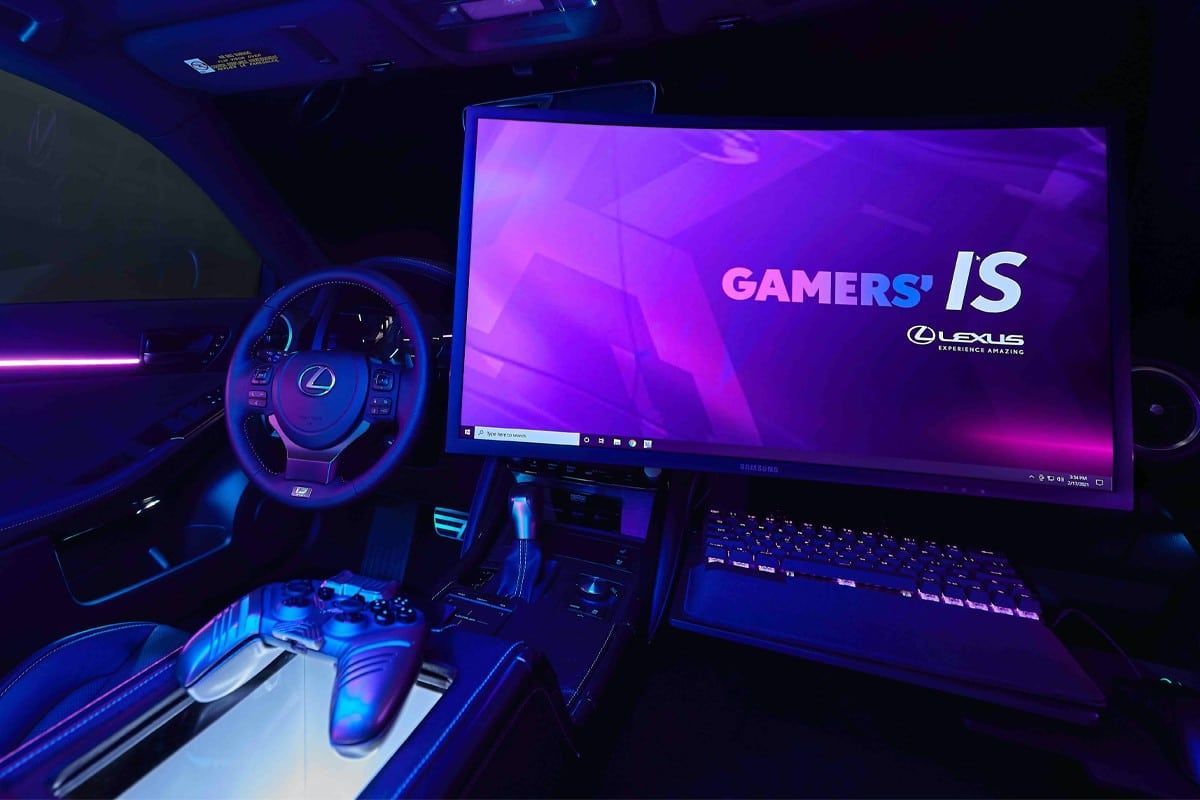 Just when we thought we had seen it all, Lexus decides to surprise us. The vehicle manufacturer has presented Gamers IS, a model that has been created by and for the Twitch community. The famous streamer Fusile was in charge of presenting the new design in preview during a live show that had more than 500,000 viewers who discussed the features of this customized car.
The exterior of the vehicle is like that of a Lexus IS 350 F Sport. The difference is in its Infiltrate design vinyl wrap, as chosen by 48% of the voters in the poll conducted. On the other hand, the interior is a reference to Japanese pop-art aesthetics, as 55% of users opted for the Neon Tokyo style. Some details: the roof has a layer of RGB LED lights and the windows have tinted glass to ensure an optimal gaming experience.
A custom-made gaming screen with an MSI Gaming GeForce GPU and an AMD CPU was also included in the car. Plus, to put the icing on the cake the Lexus team has installed a fog machine and RGB lasers inside.
You can catch up on our latest tech news here.