READ IN: Español
Following a viral video, McDonald's confirms that it has installed exercise bikes in several of its shops in China in order to inspire "more green behaviour".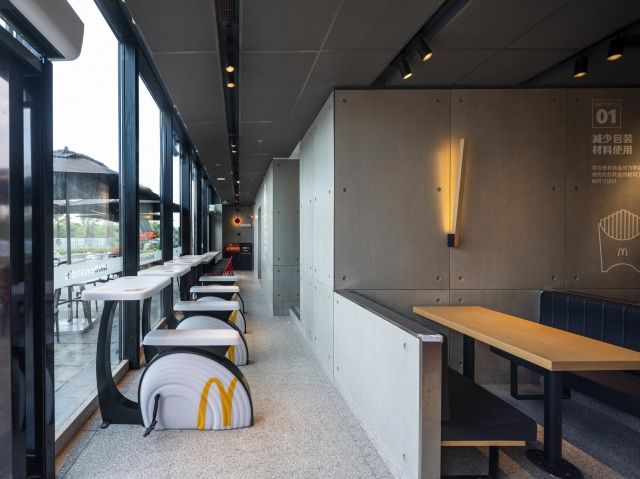 It is now possible to exercise while eating. This, which may seem rather complex, is what McDonald's has managed to do in China. Specifically, the chain has started a pilot test at the Jieyang Wanda restaurant in Guangdong province and the New Hualian restaurant in Shanghai, in which customers pedal on exercise bikes while they eat their menu.
The fast food chain explained that the initiative is part of its aspiration for "low-carbon" venues to champion "the concept of green living". "We want to use the brand's influence to open a dialogue with consumers, so that they can understand and participate in the field of sustainable development," Liang Haijing, McDonald's China's development director, explained at the time.
The idea, which is part of the Chinese 'Upcycle for Good' project, is that customers can enjoy their menu and at the same time, by pedalling, generate electricity to charge their mobile devices wirelessly. In addition, the bicycles, as well as the furniture and decoration, are made from 100% recyclable materials.
The proposal has gone viral after the tiktoker @cris13yu, who has more than one million followers, recently posted a video showing two people pedalling these bicycles while eating their menu.
Now… Why don't you check out the new Matrix Resurrections sunglasses?