READ IN: Español
Louis Vuitton is possibly the most renowned brand in the collaborative universe, so productive lately. Their commitment to the visibility of unique artists through their products in the contemporary spectrum like Jeff Koons or Takashi Murakami, raised the French maison to a different dimension in the fashion industry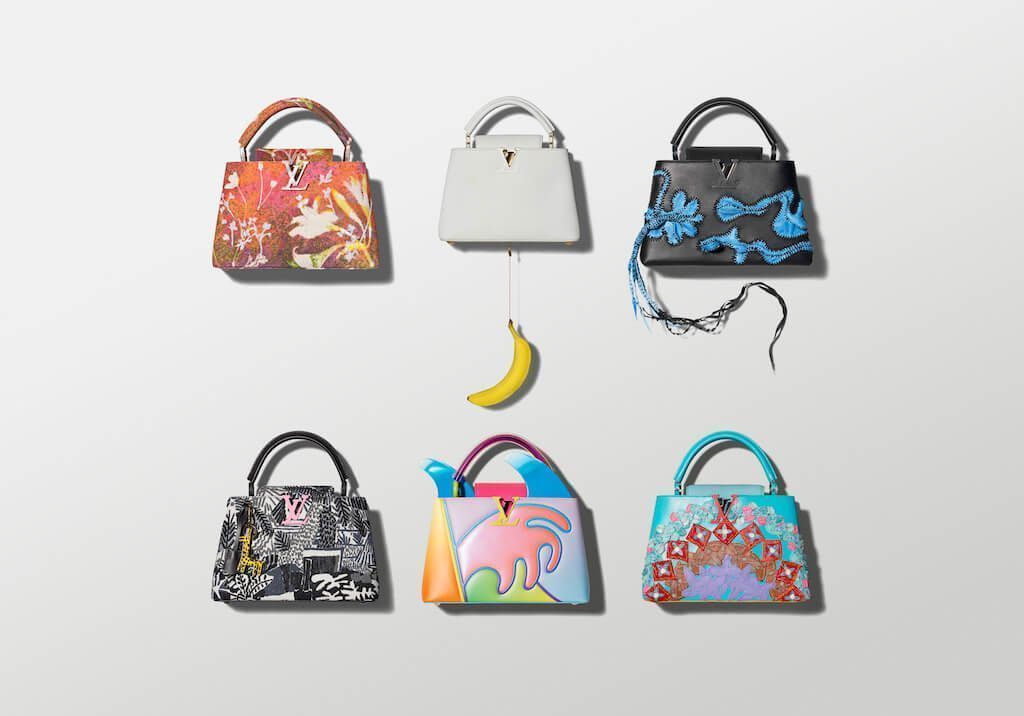 Contemporary art and luxury, brought together by the most prestigious firm in the world. 
In a new alliance between Louis Vuitton's tradition, and the talents killing it in the arts' world, the ones at Place de la Vendome collide with big names like Sam Falls, Urs Fischer, Nicholas Hlobo, Alex Israel, Tschabalala Self and Jonas Wood, for a reinterpretation of the  so-called "New Classics", born during Marc Jacobs' era in the leading firm in LVMH.
What makes this bag so special is the inspiration behind its name. Louis Vuitton first store was originally located in 9 Rue des Capucines, in Paris.
Artycapucines is a capsule collection that will have 300 units available for each model, handcrafted in the luxurious Tourillon leather LV uses in the regular Capucine bags, showing the unparalleled savoir-faire the maison embraces, and displaying the genuine creativity of the artists involved in it.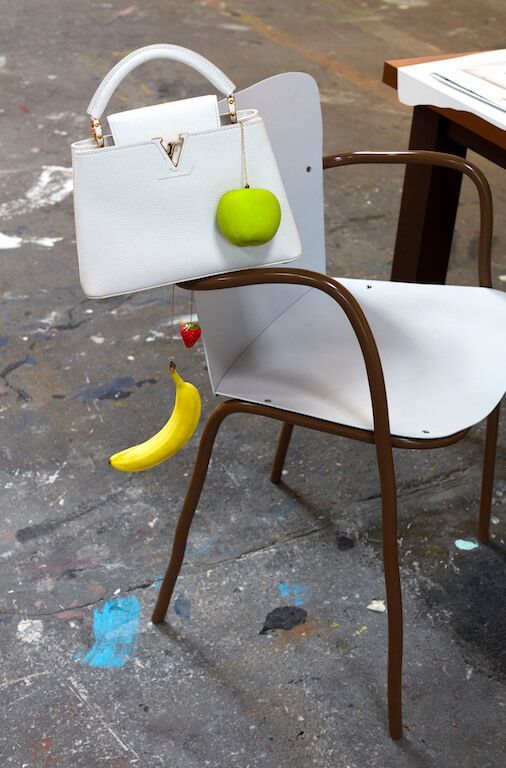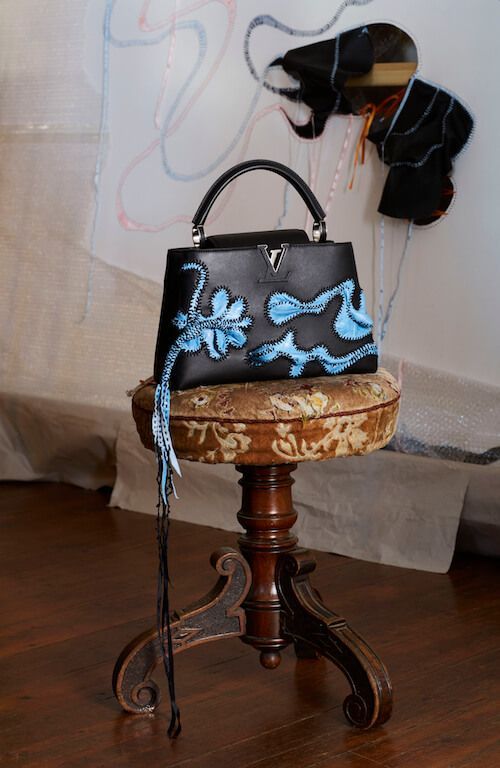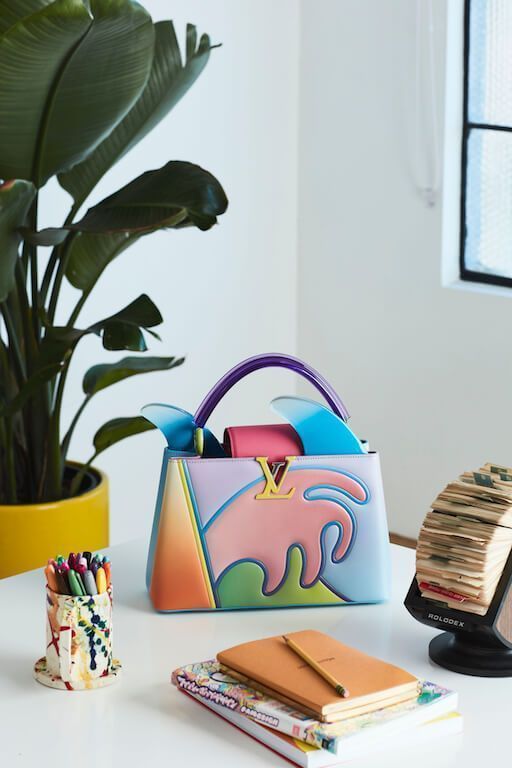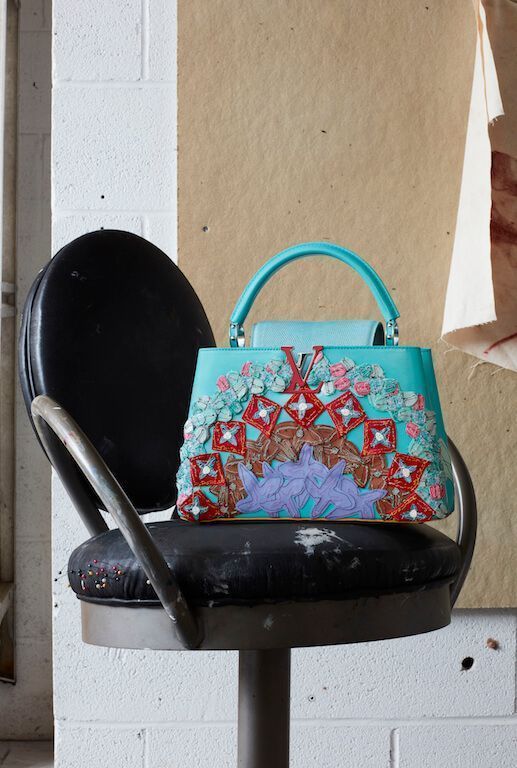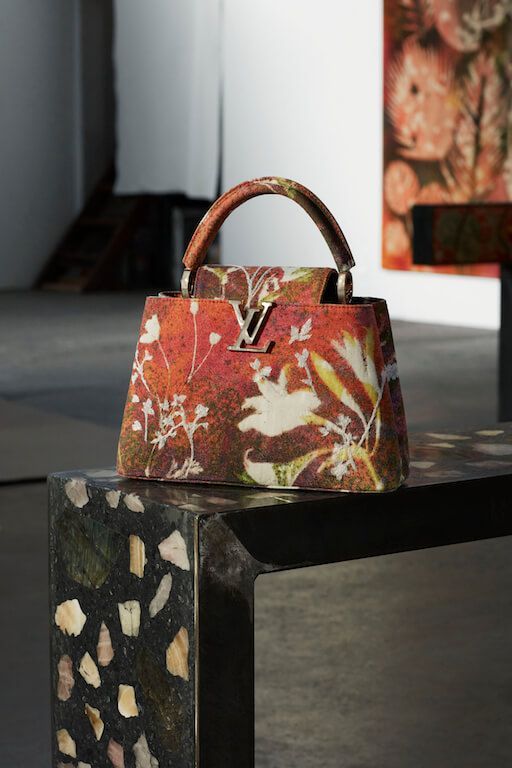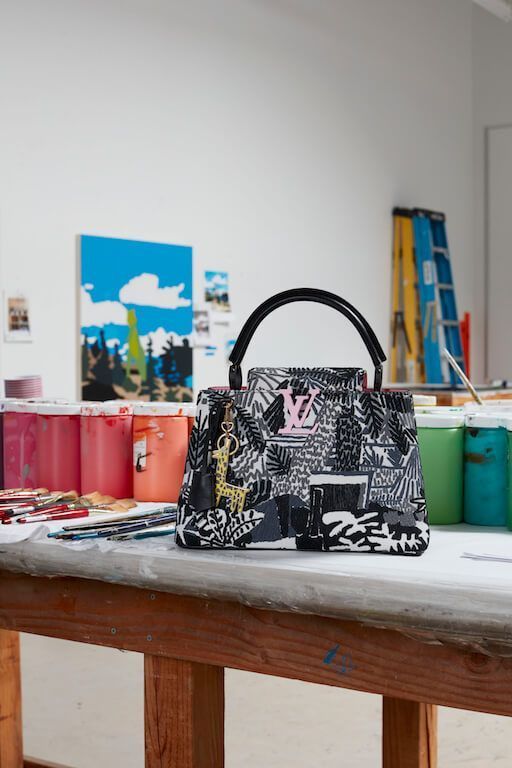 Back in 1854 they probably wouldn't have imagined the historic importance of their legacy.
In 2019 we still don't know where's Louis Vuitton's ceiling.