READ IN: Español
Within the uncertainty that floods us these days, Off-White has decided to present its collection for FW20: "TORNADO WARNING". The line features disruptive tailoring and a ninety-something look that heralds a drastic change in Virgil's style. Destroy to build.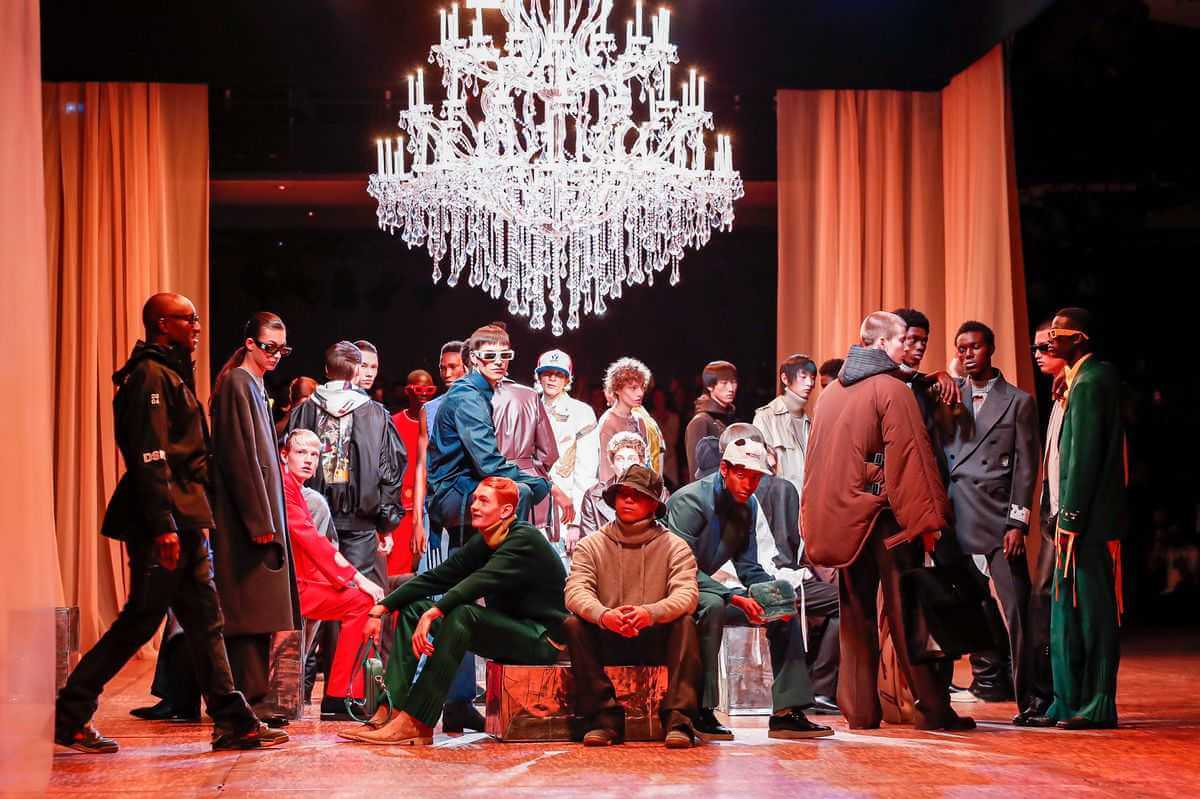 Virgil Abloh seems determined to prove that he has a vision beyond the textbook streetwear he has shown to date. The lack of character and the copying and pasting he's been doing between Off-White and Louis Vuitton worried insiders and aficionados. The revolution that the designer and DJ initiated had lost its momentum due to the very saturation of work he was suffering from. You have to learn to say NO in order not to become a creative without creativity.
After some months of mandatory disconnection, Virgil (@virgilabloh) returned and presented his FW20 collection, which he called "TORNADO WARNING". Although a certain change of course was in sight, weaknesses from the past were still visible. The intrusion of references between the two firms he captained persisted, but it is true that somehow it served to dismantle the concept we had of Off-White and elevate its imaginary.
The arrival of tailoring pieces, classic cuts, genderless designs and a much more refined visual left behind the Off-White (@off___white) trapped in tees and hoodies. Abloh's brand maturity seem to arise over the horizon.
"TORNADO WARNING" announced more agitation than it really was, but we cannot deny that it did stir up more than one prejudice against the Milan-based firm. In addition to their already stunning graphics, the company's jackets and trousers are made of very rough but exquisite leather. The fusion between tailoring, denim patchwork designs and knitwear results in an infinite palette of successful combinations.
The accessories and footwear section is a success once again. Hiking boots go hand in hand with derby-style shoes. Leather tote bags coexist in harmony with clutches, briefcases and cross-bags. The fantasy is real.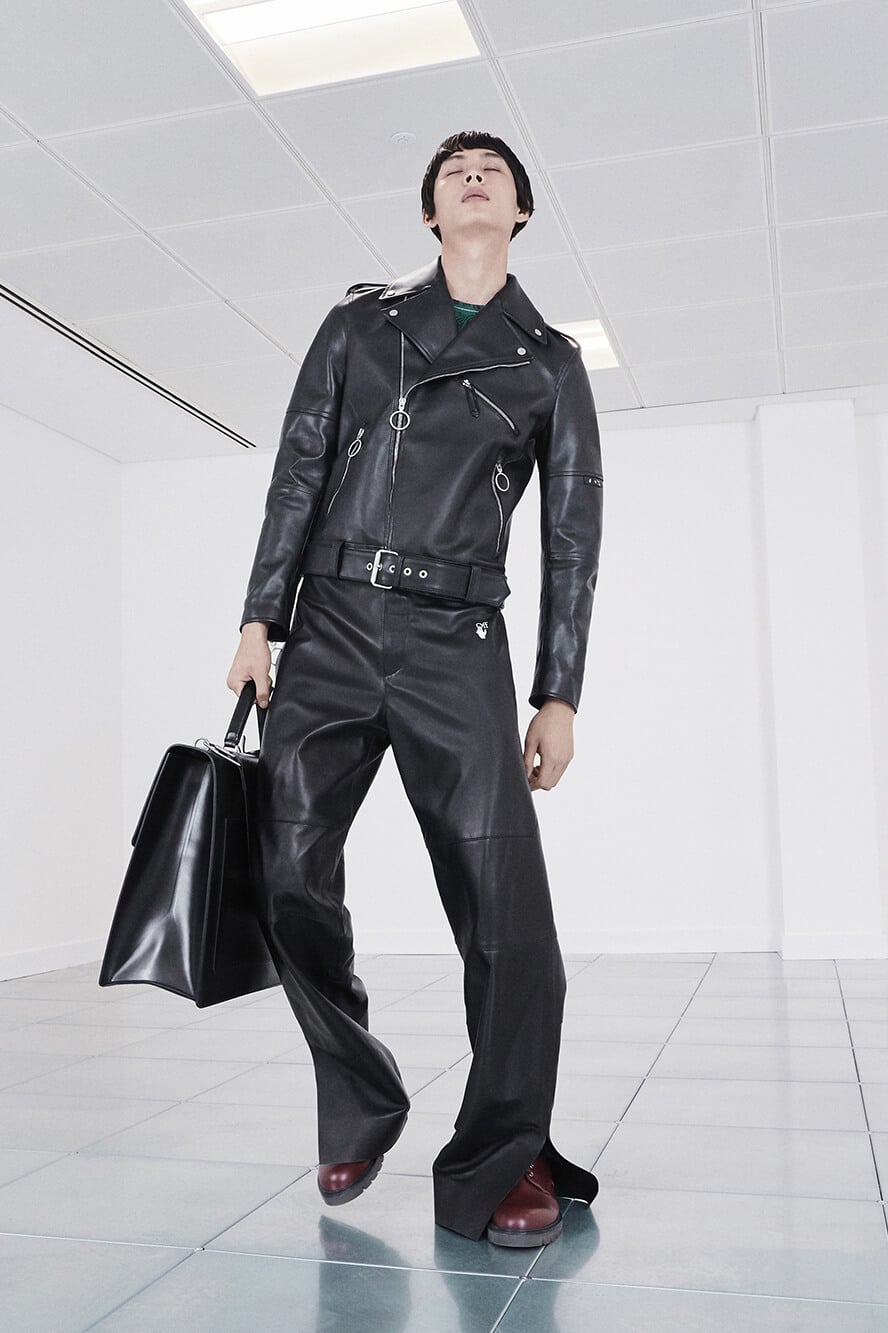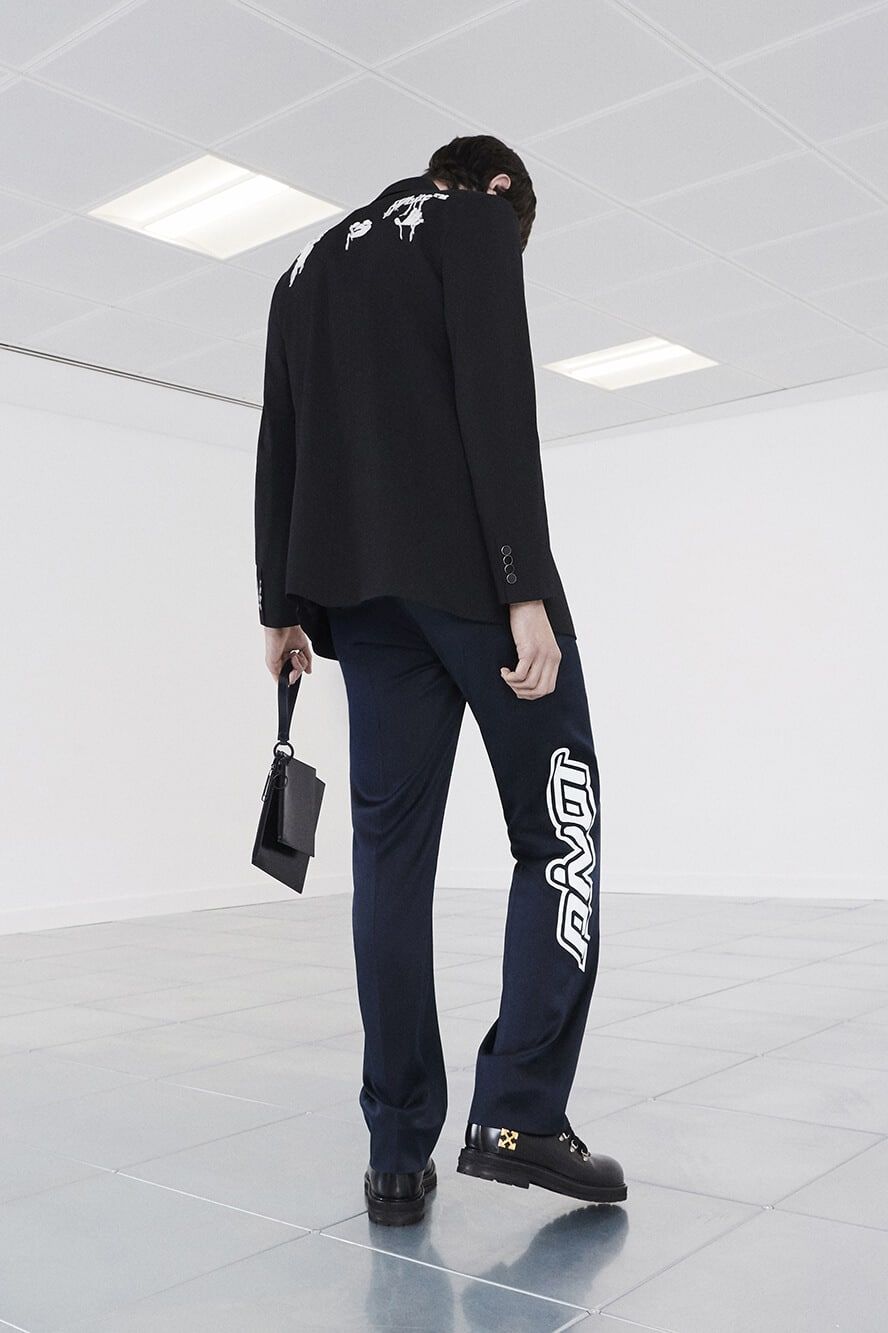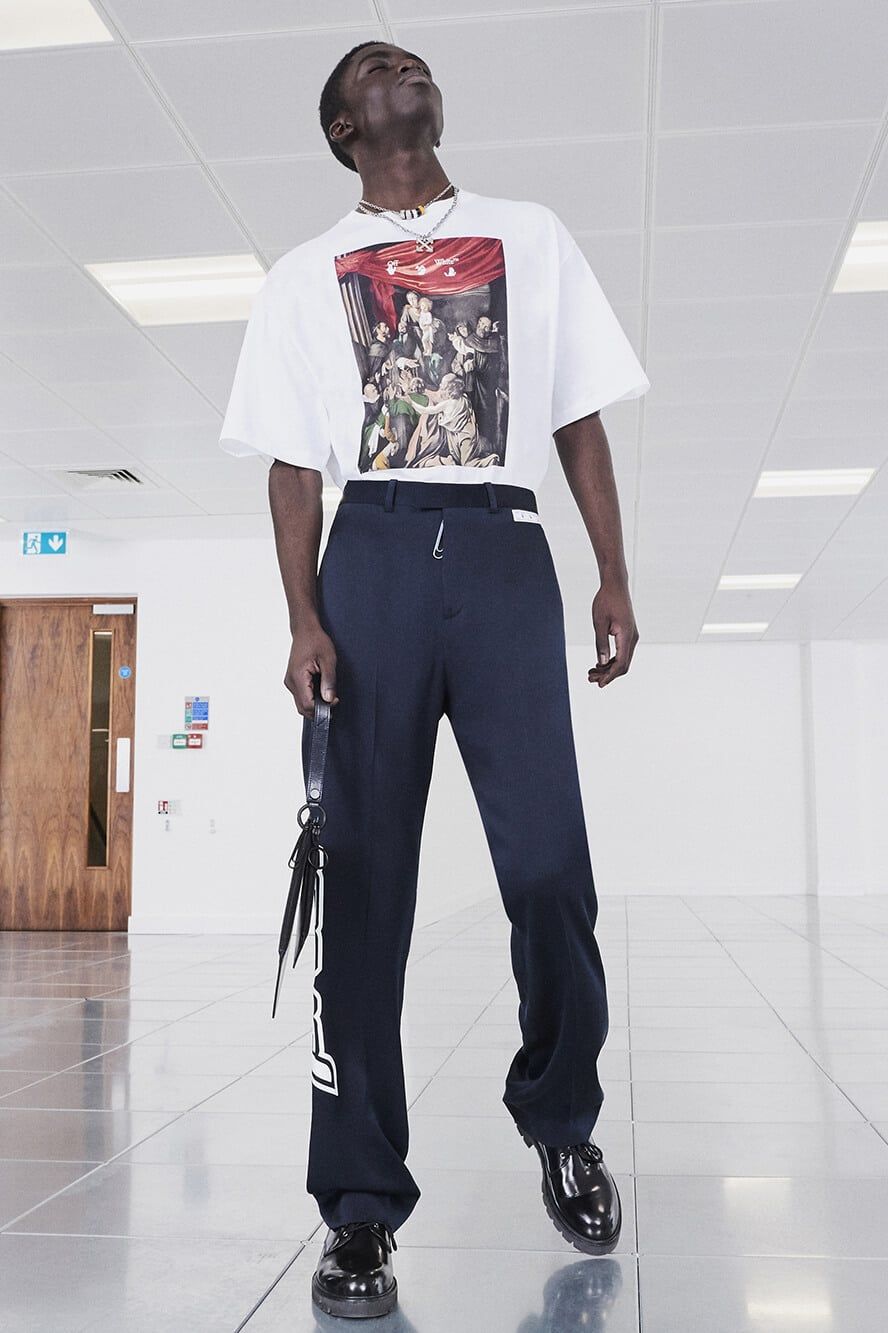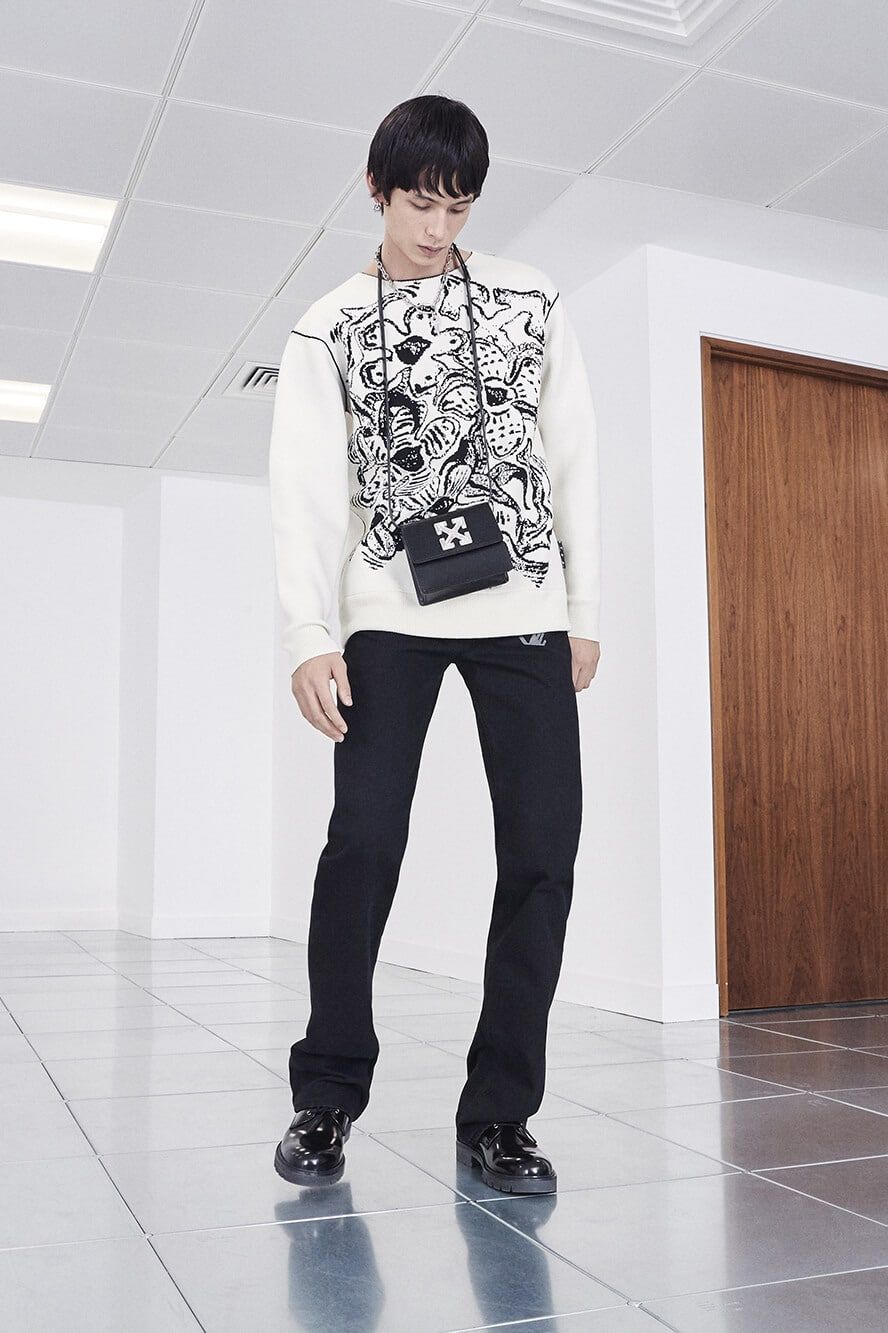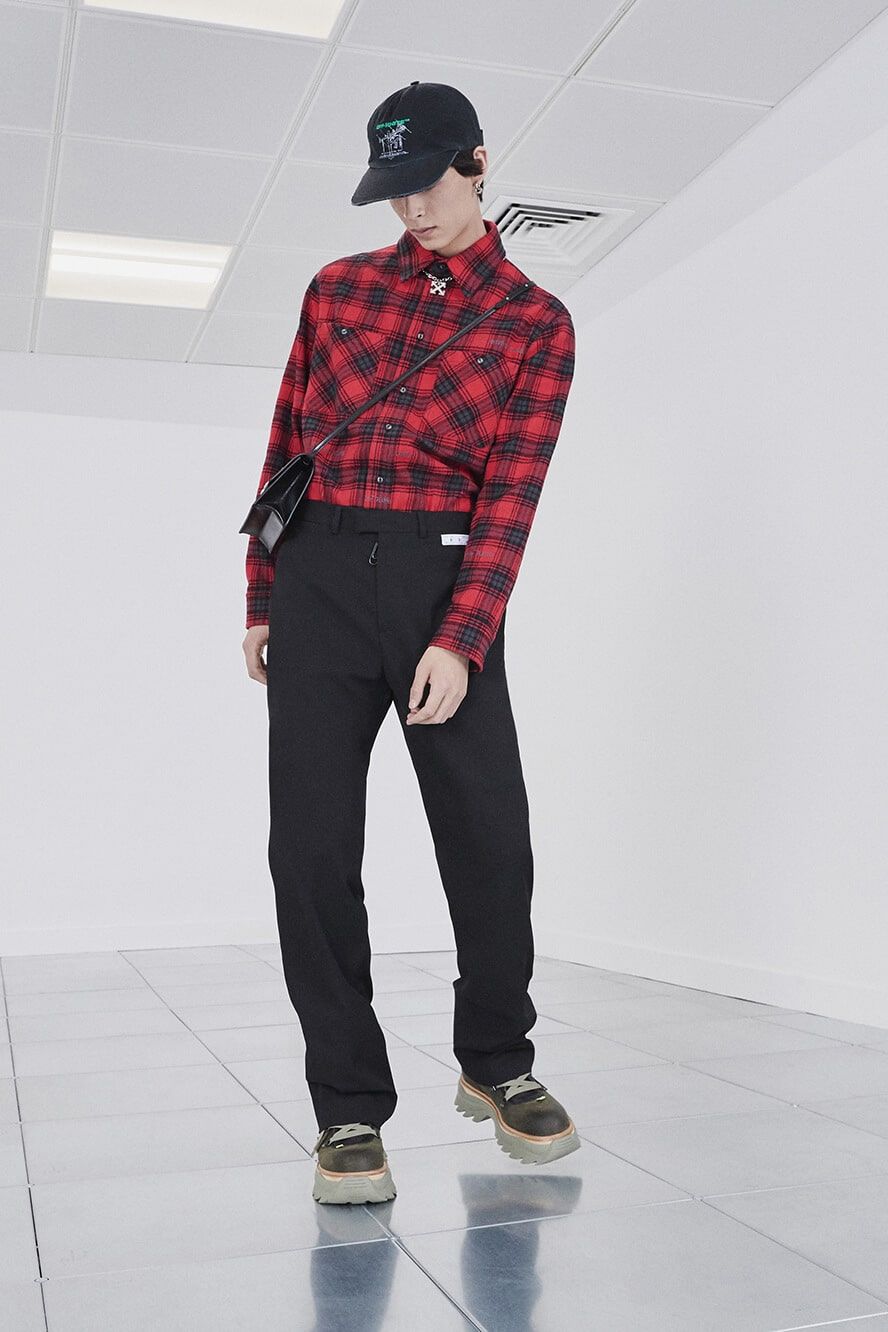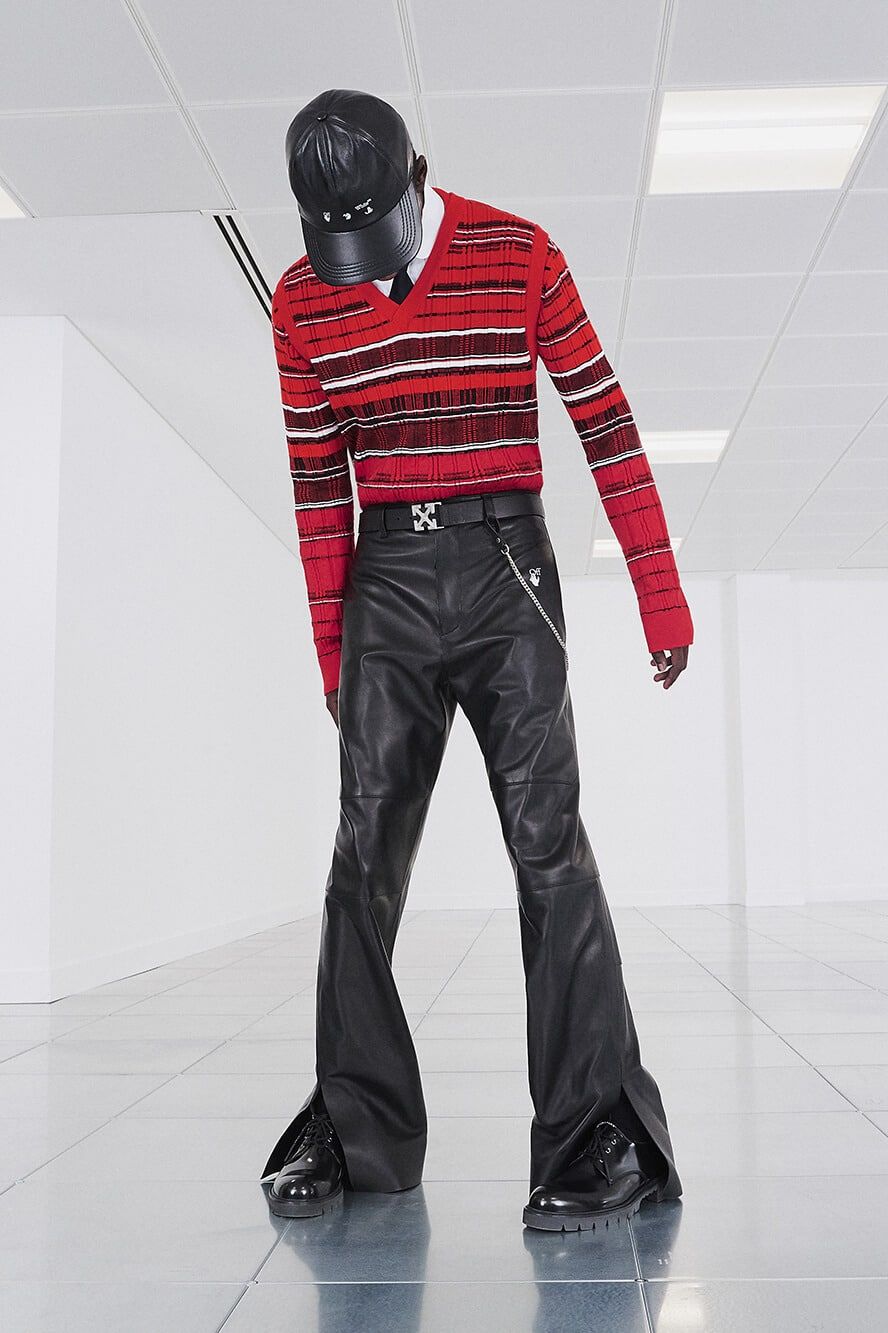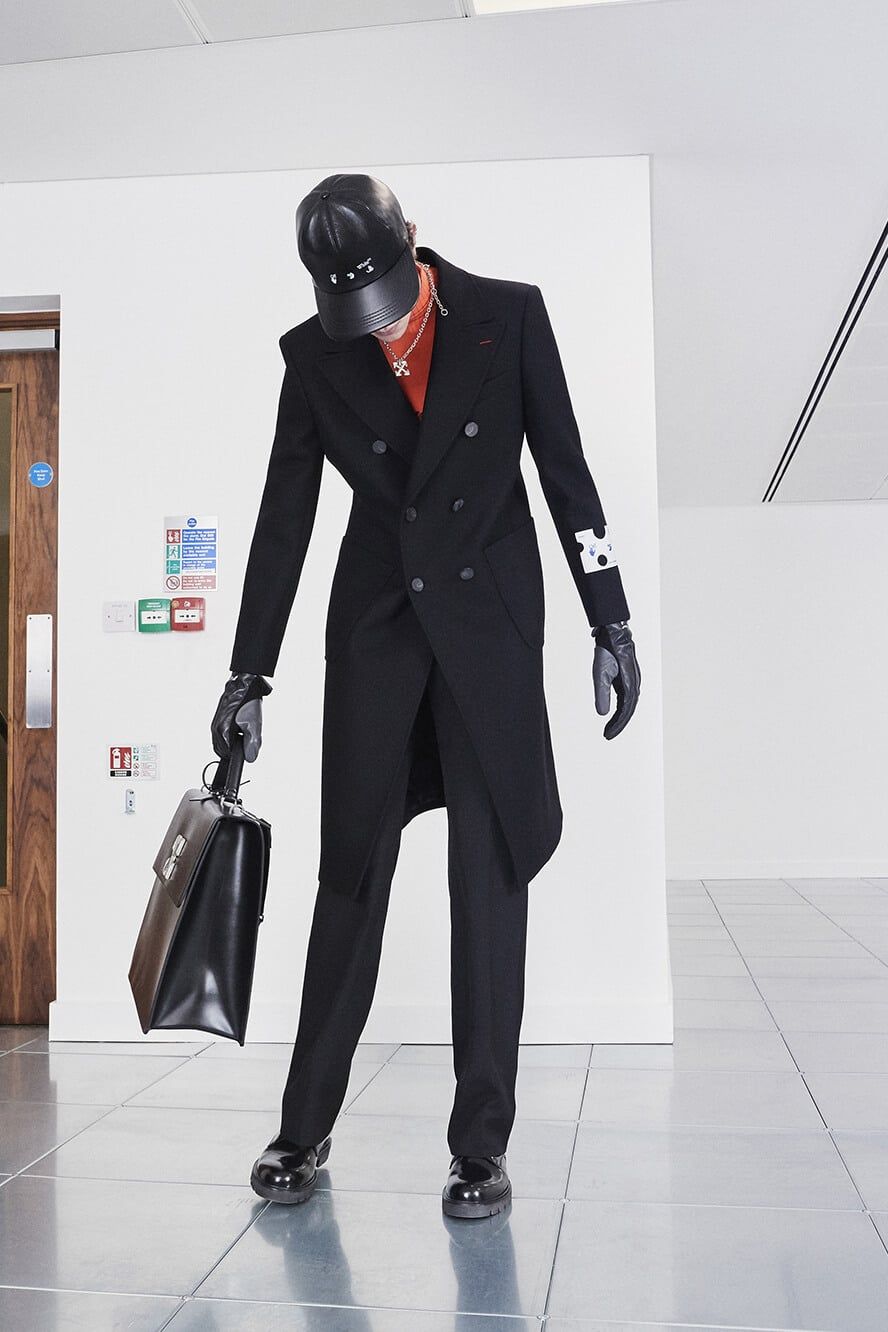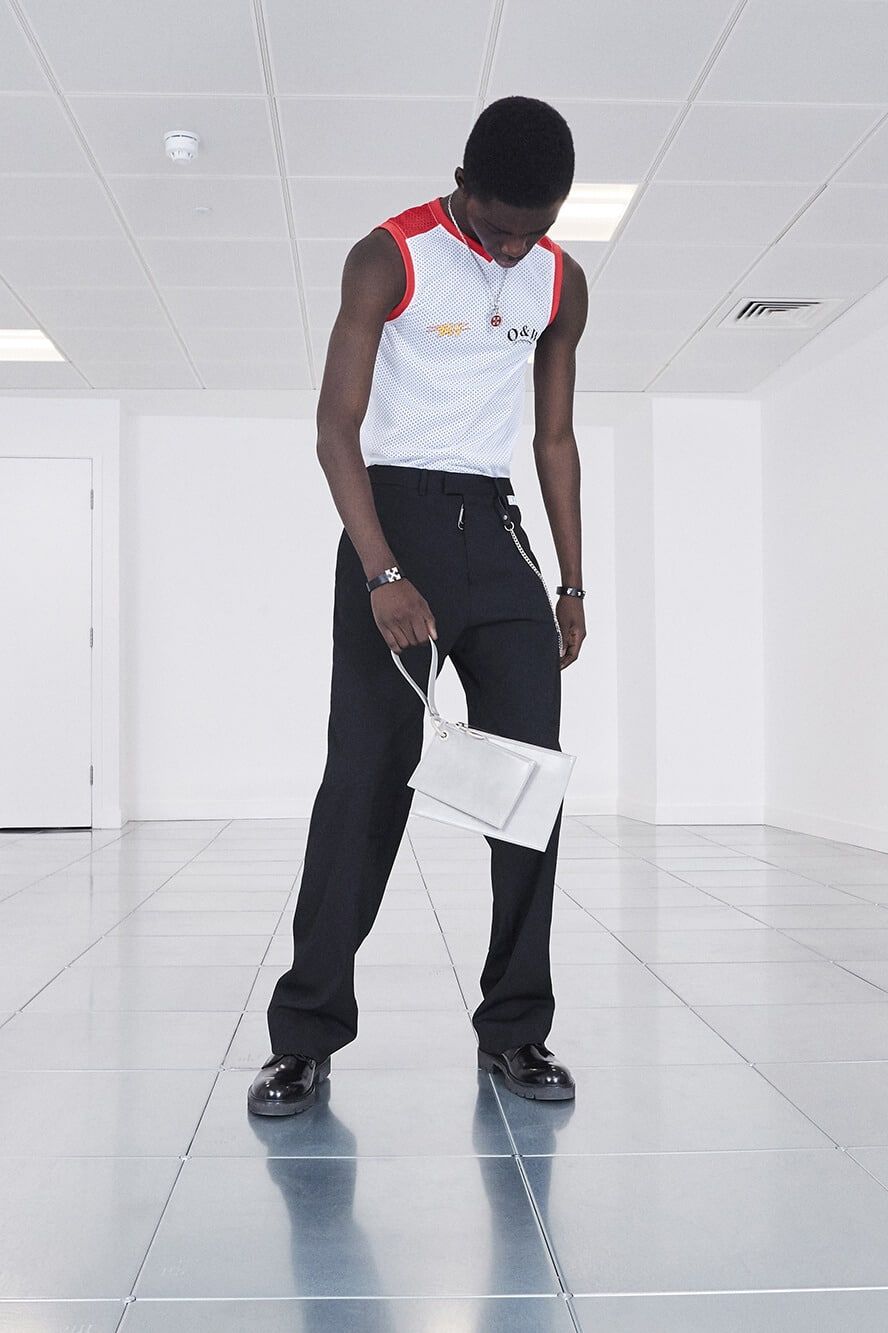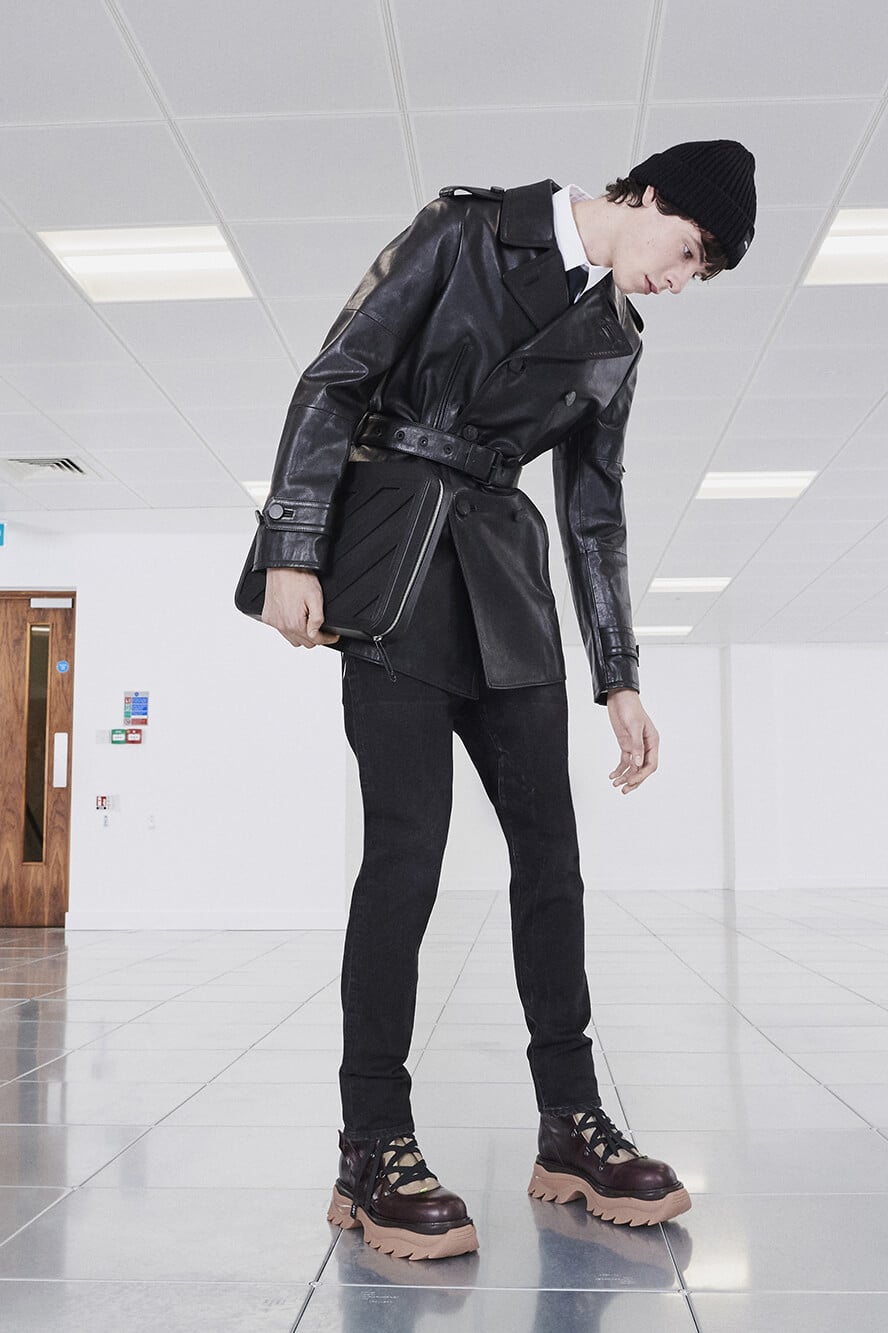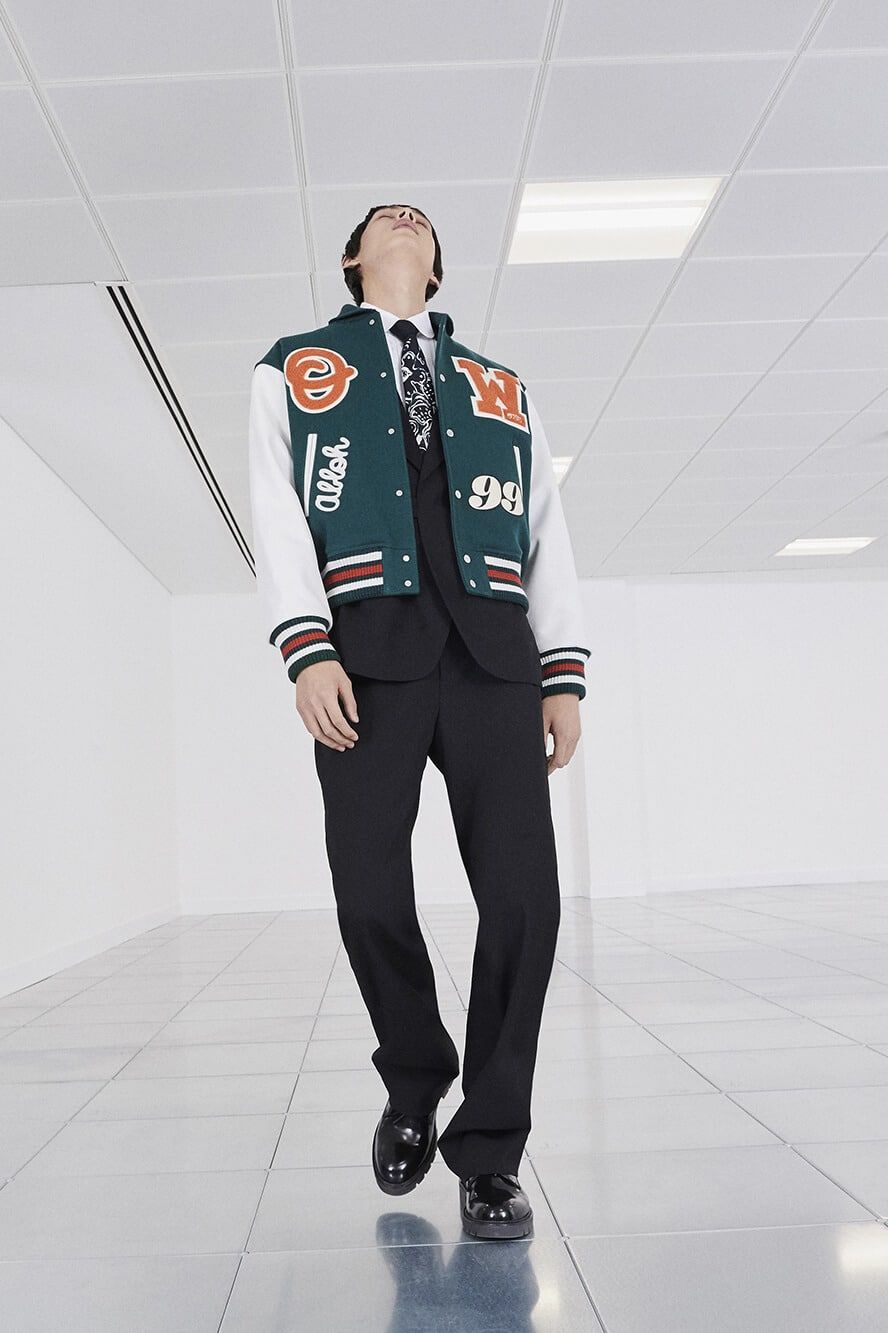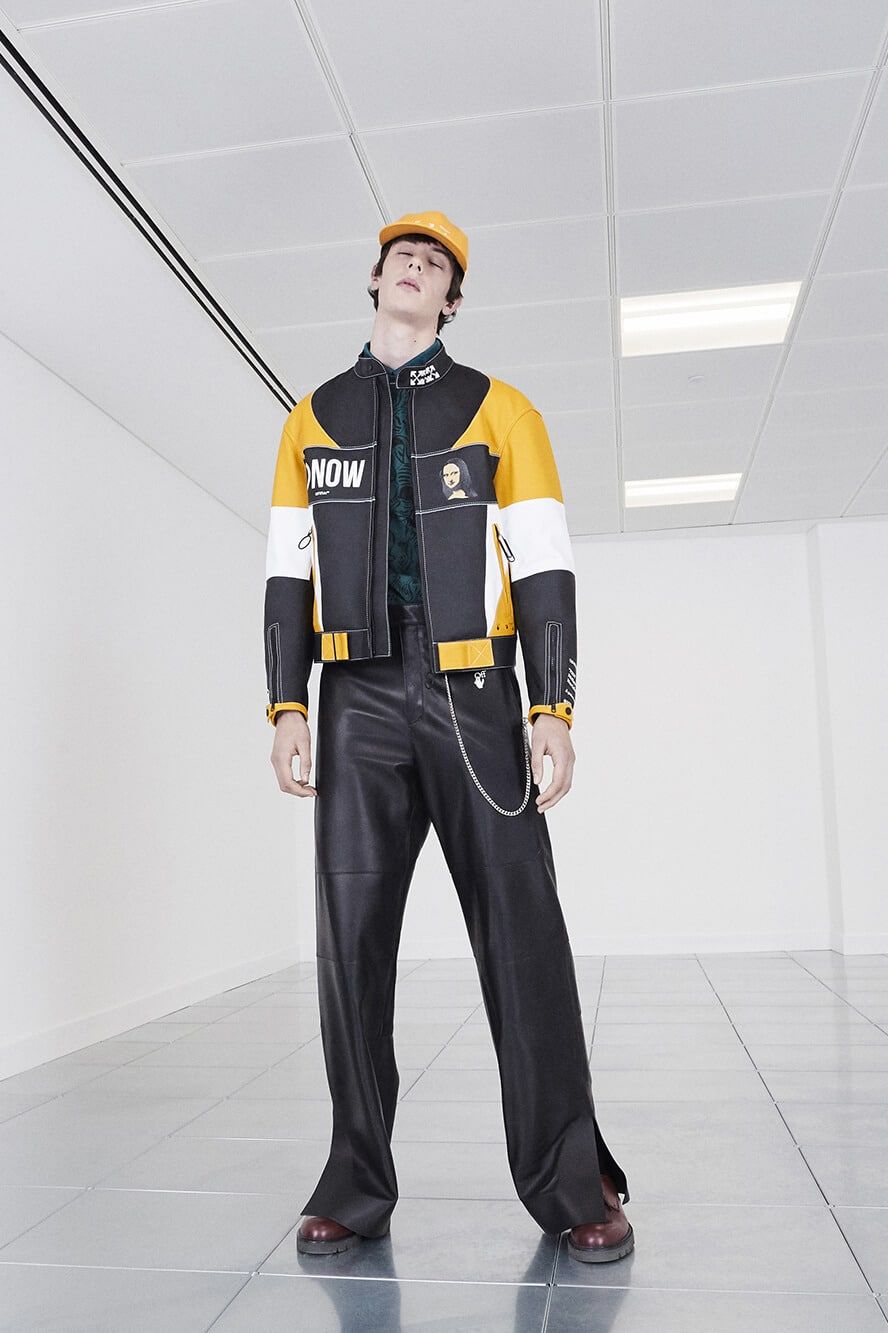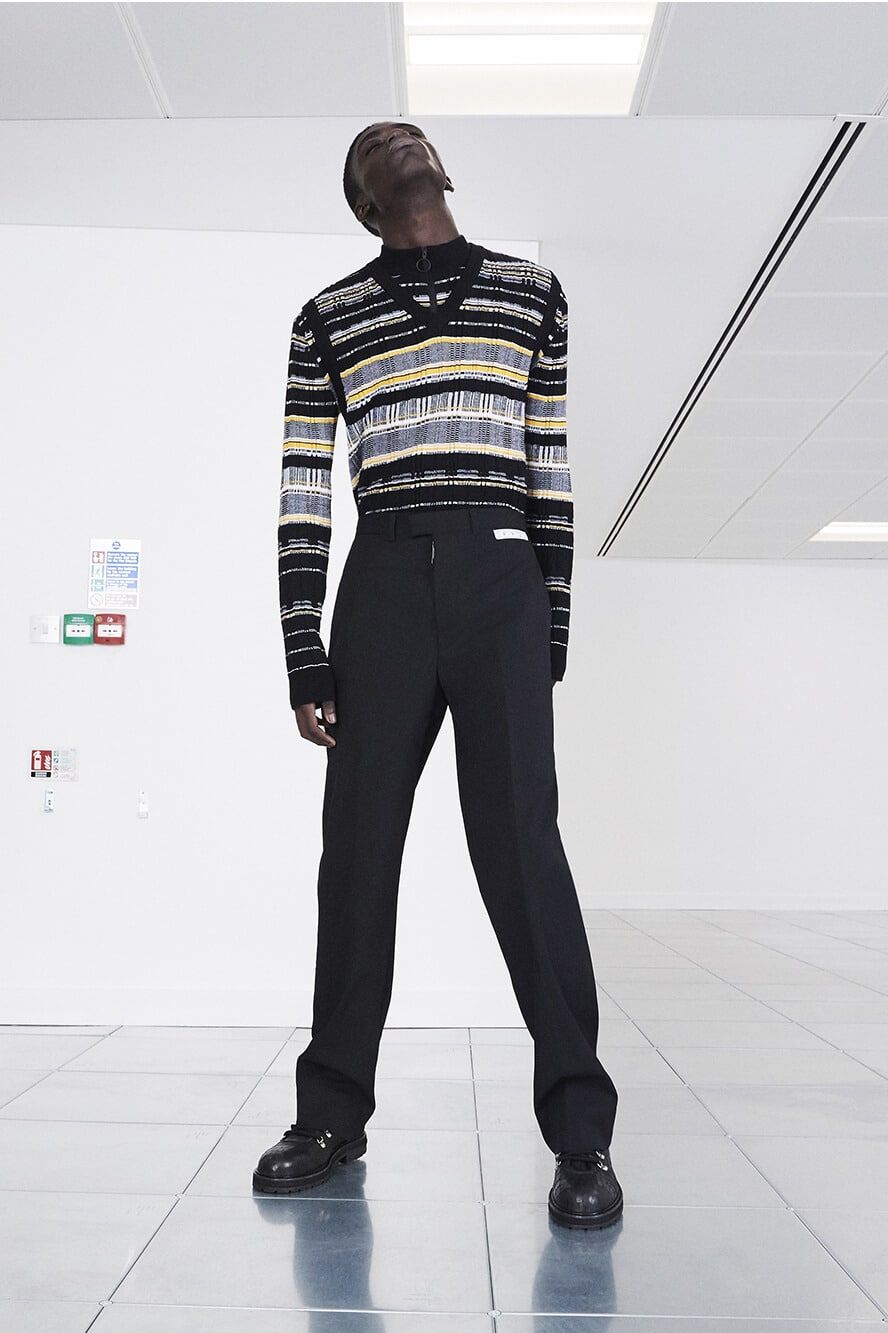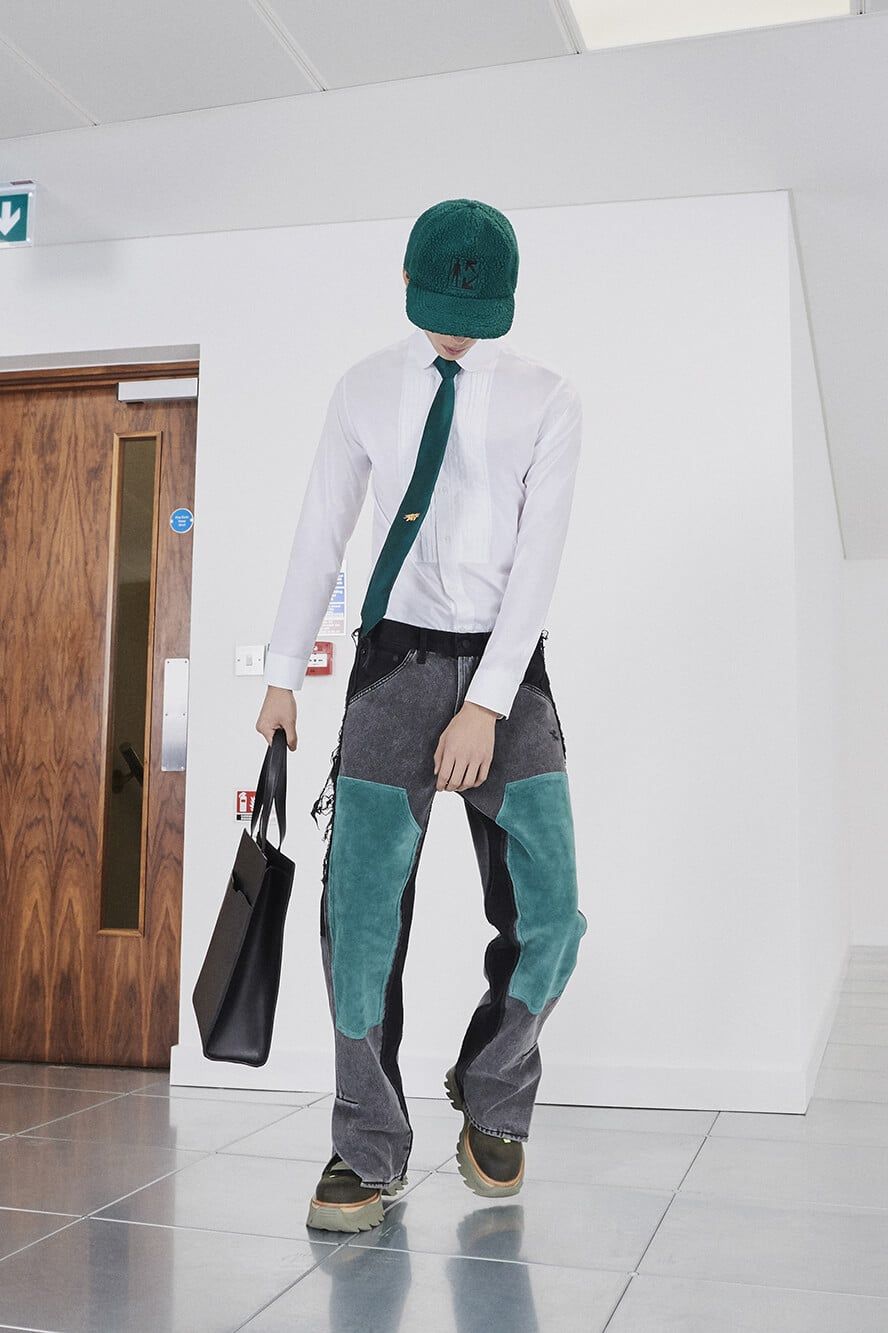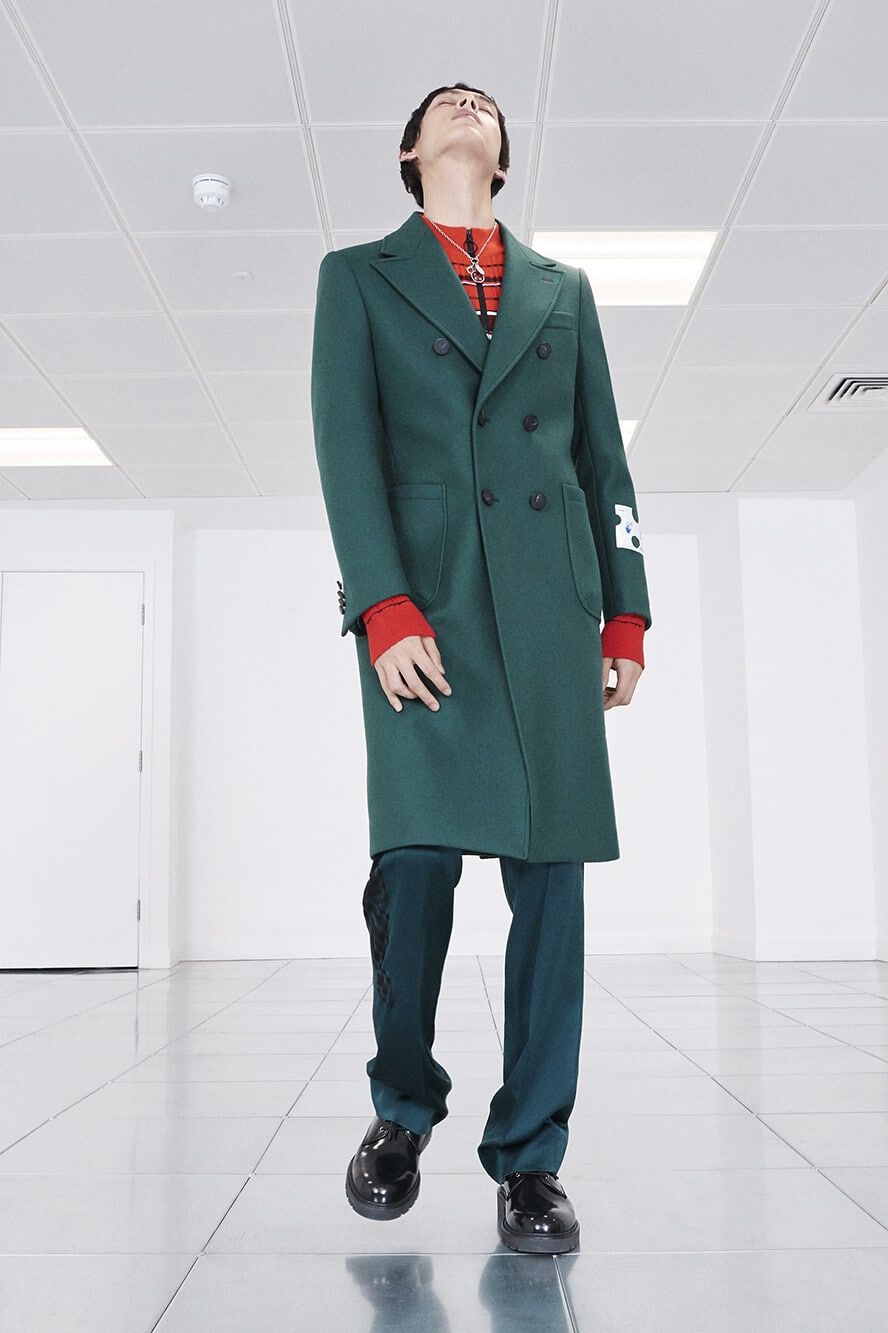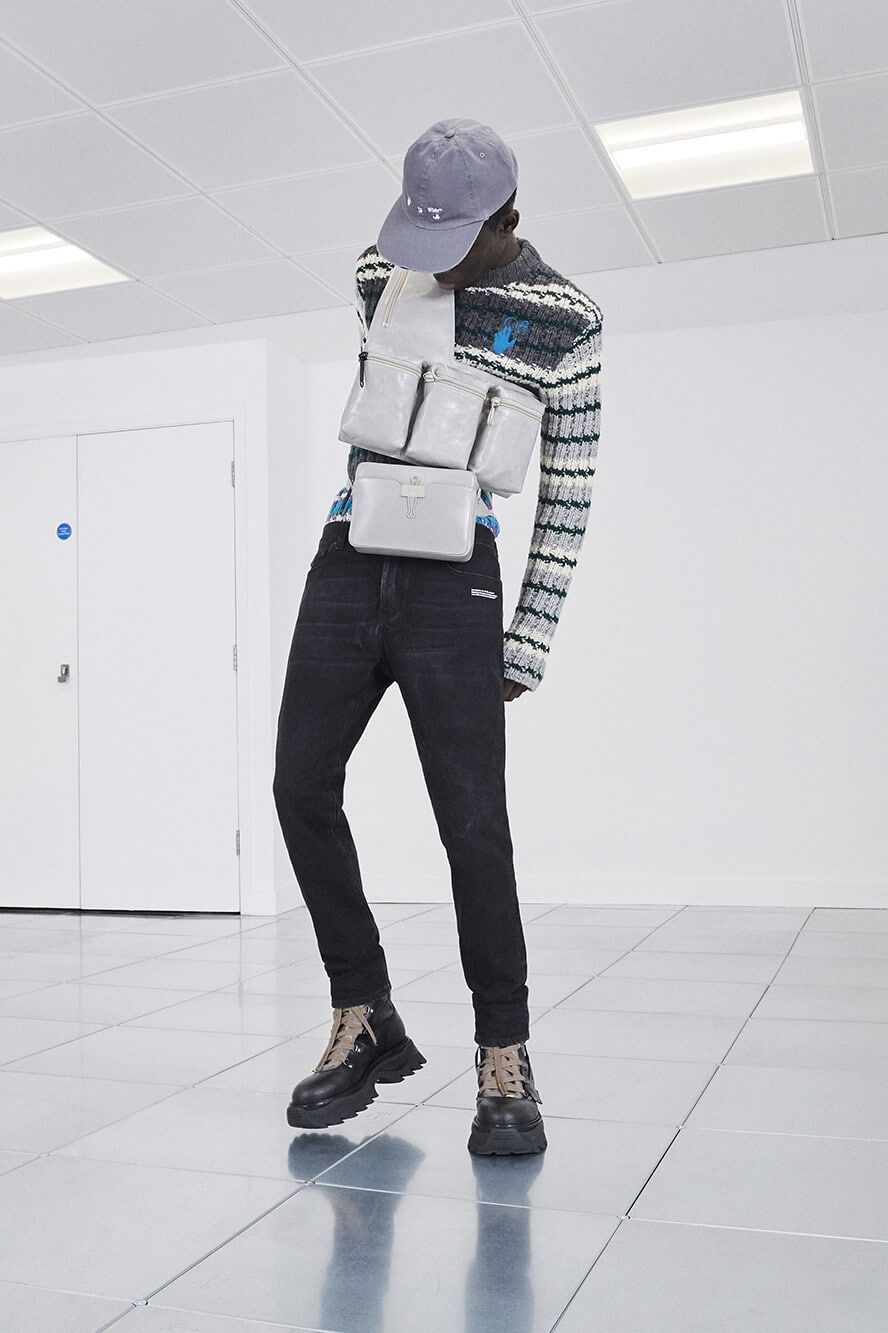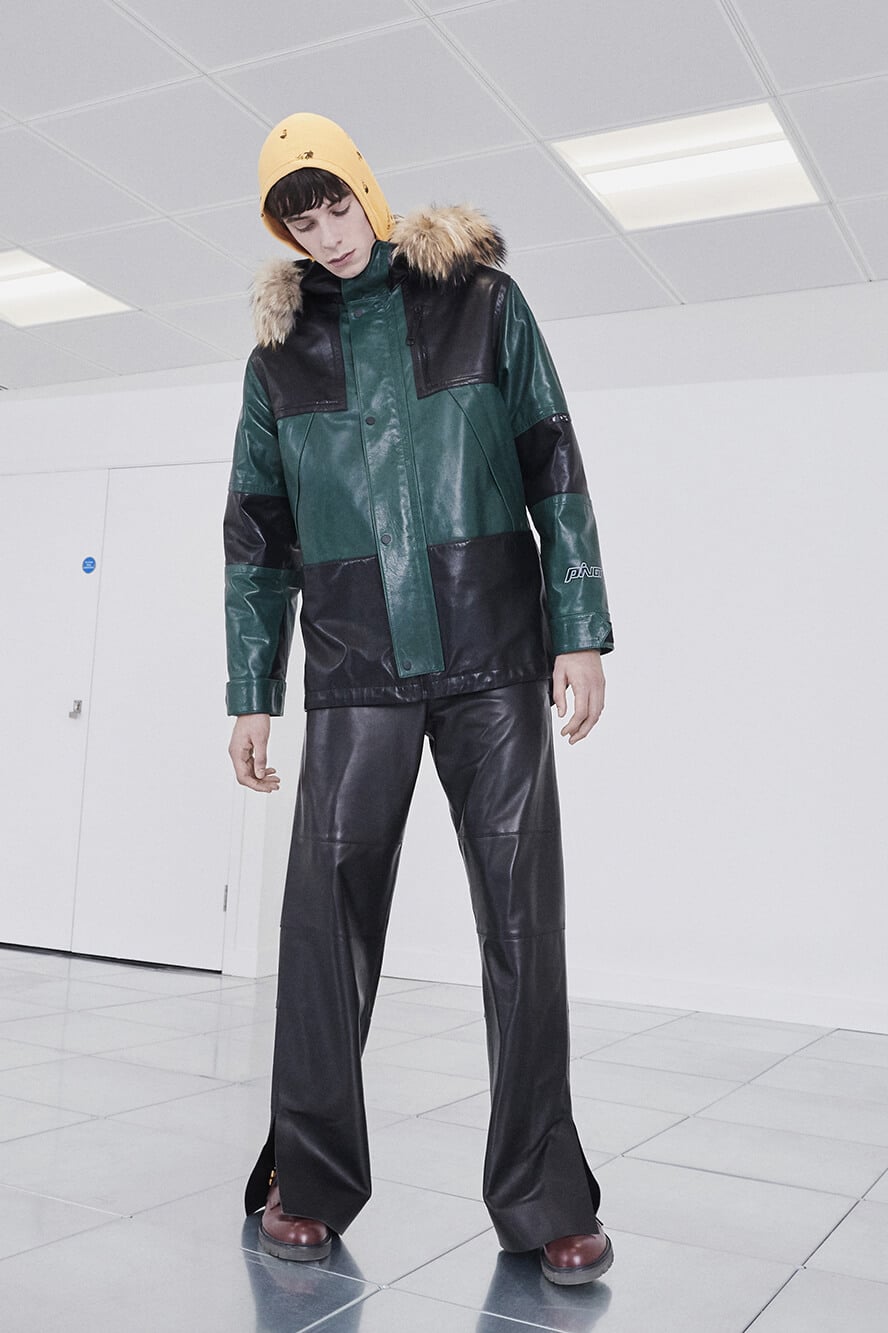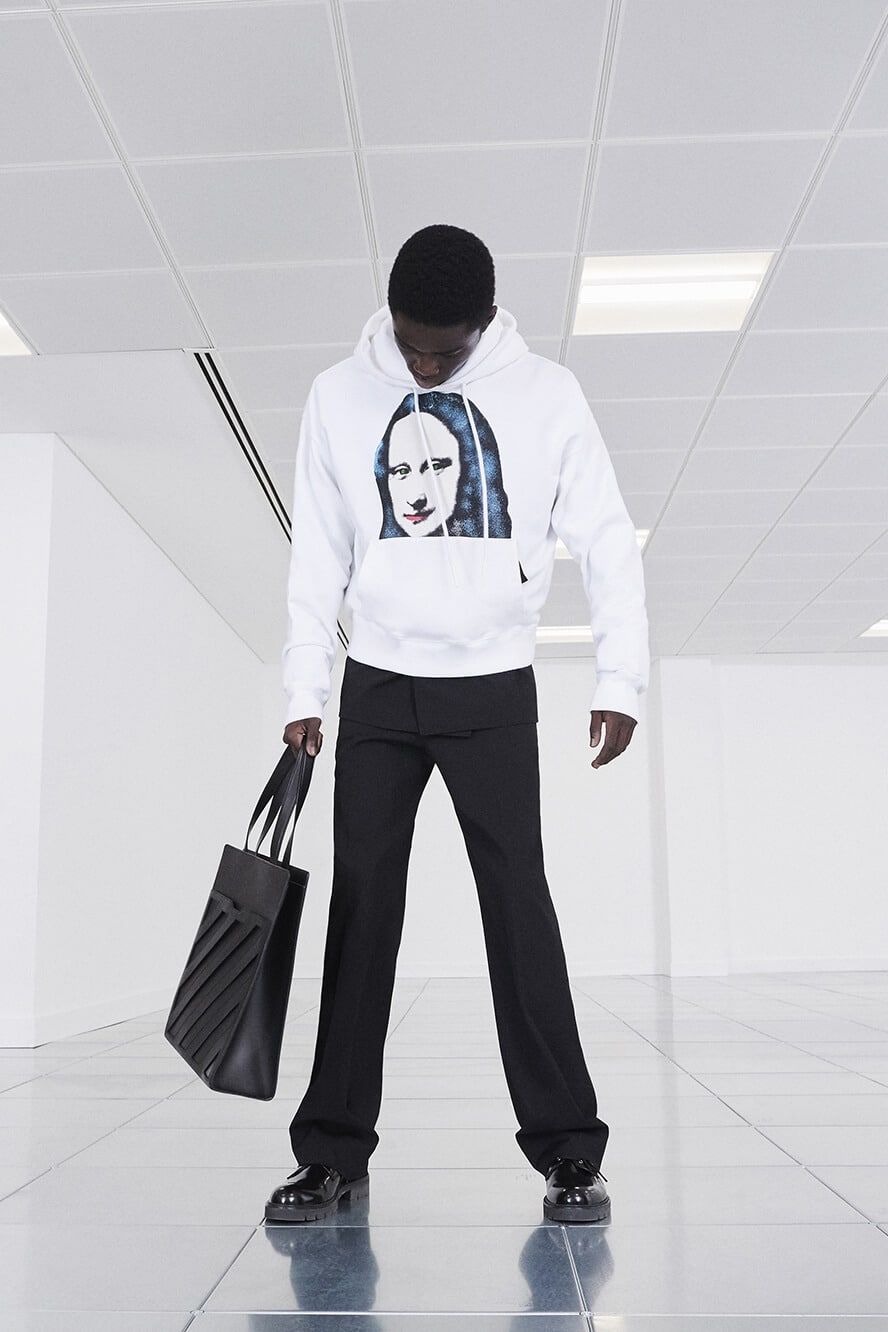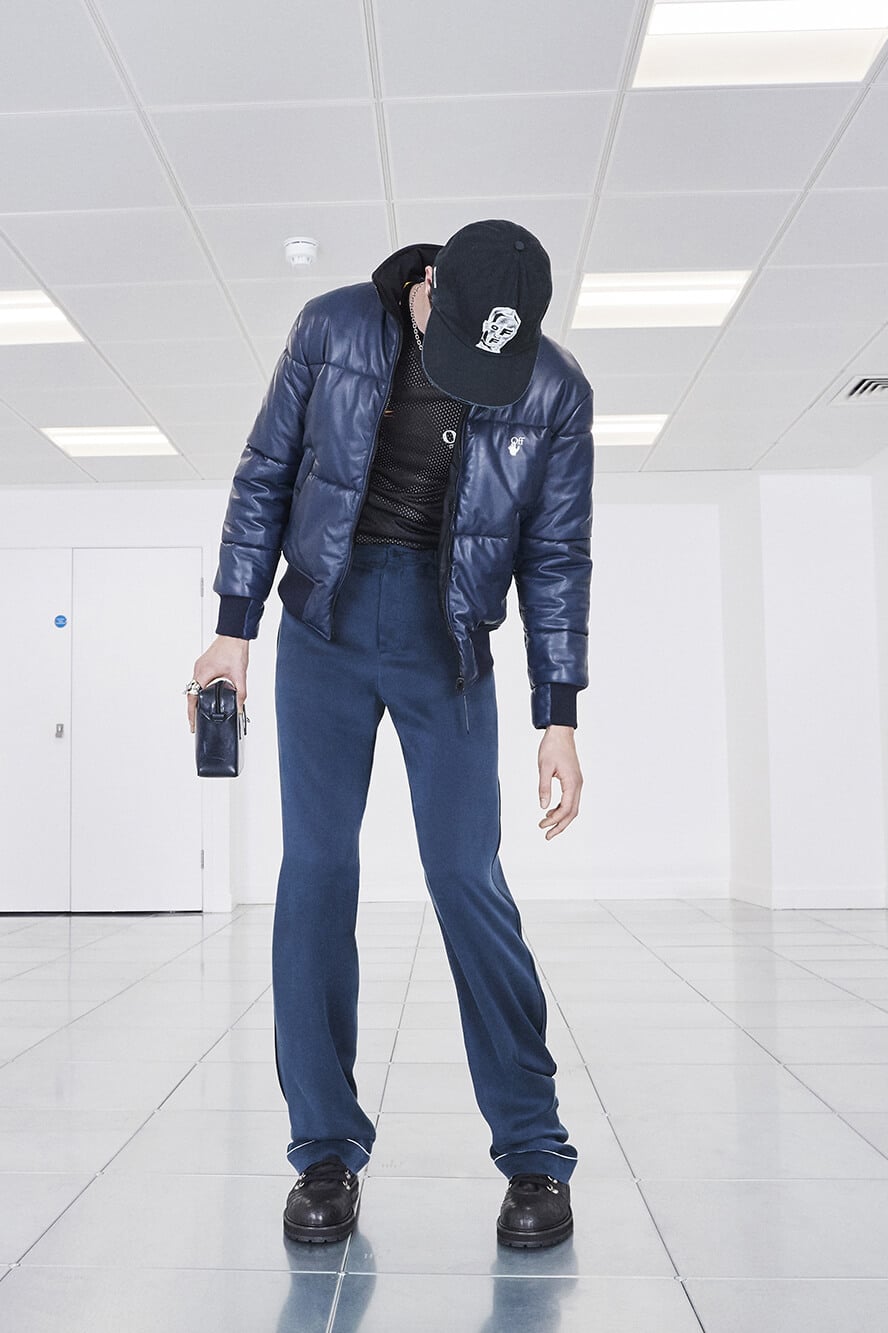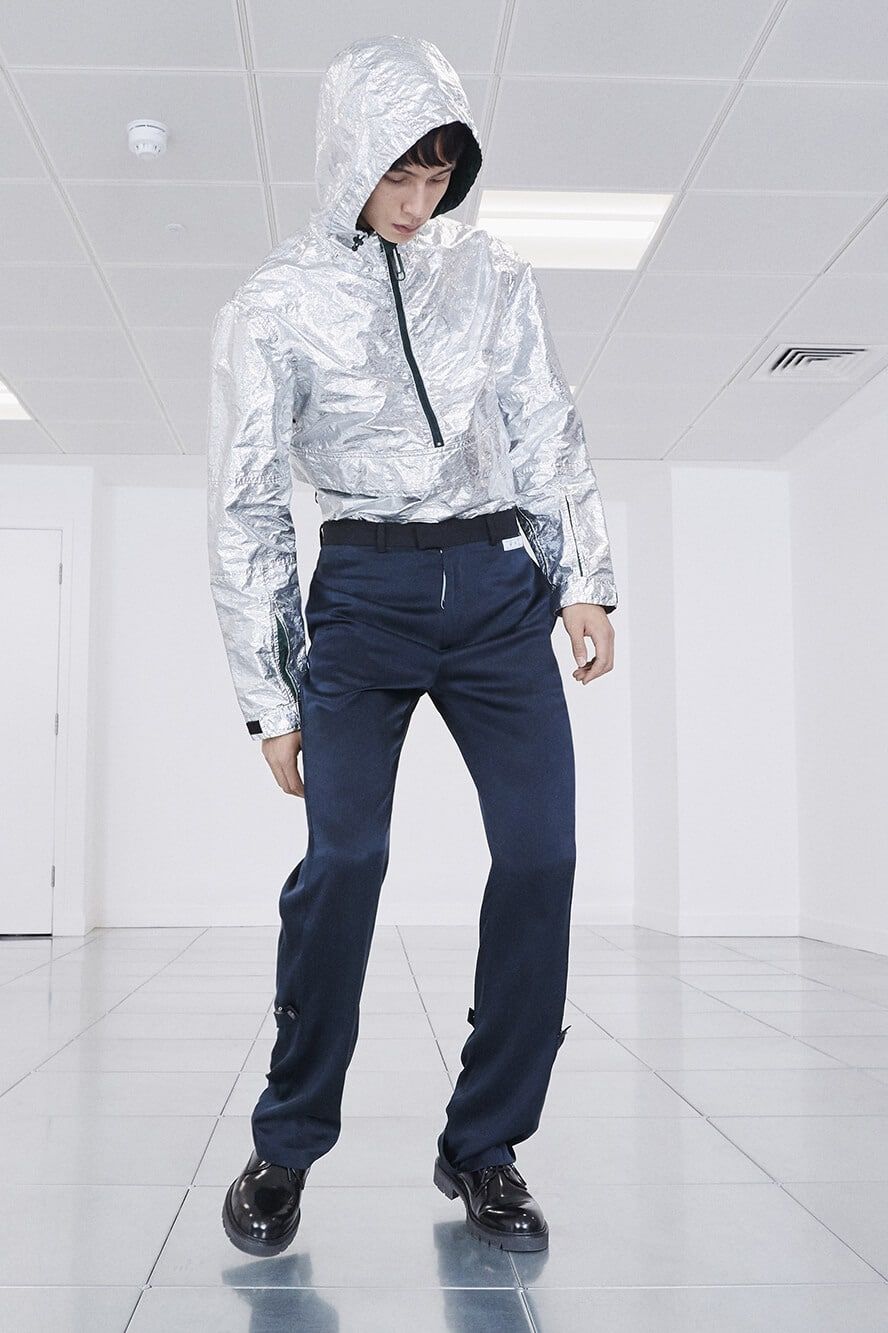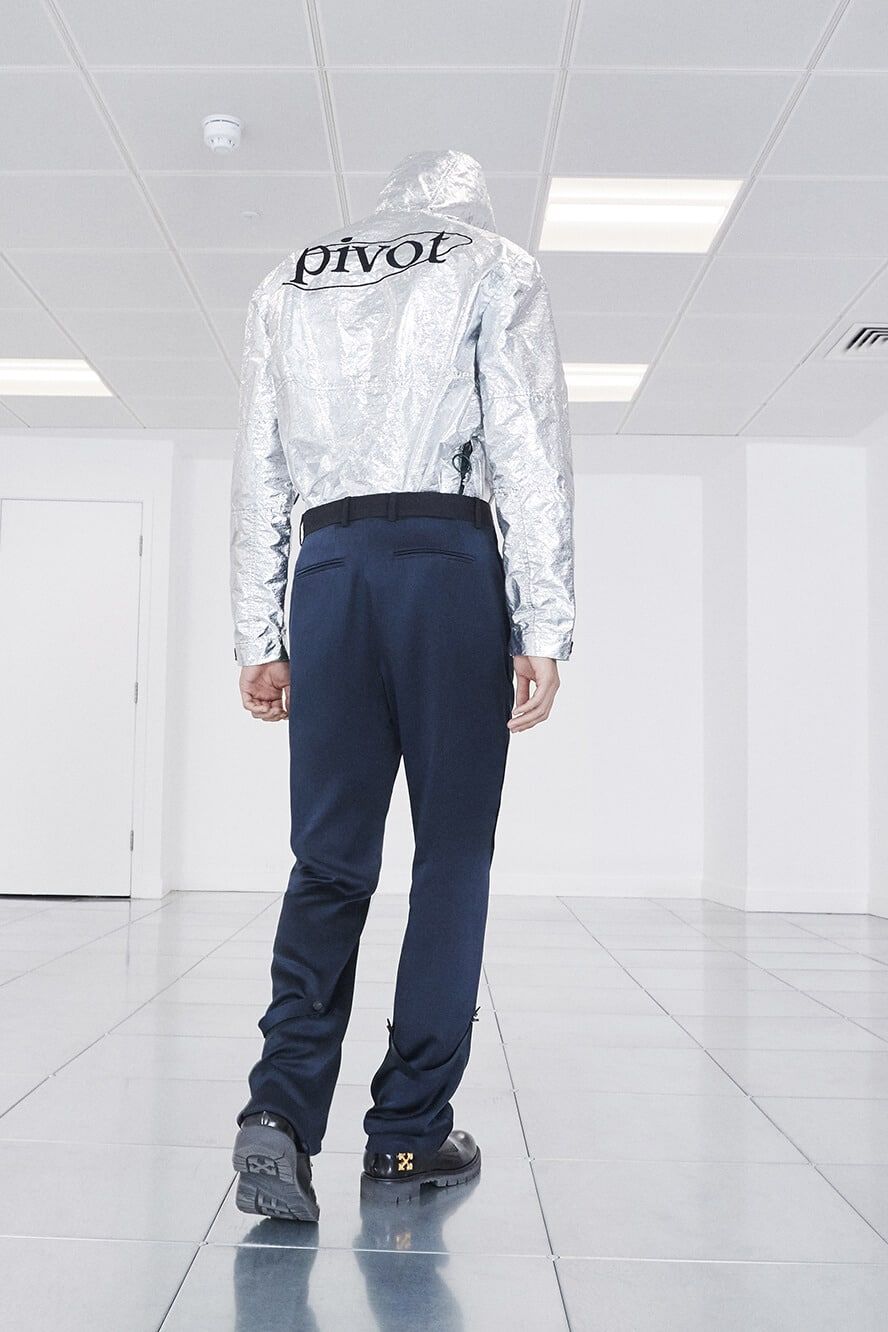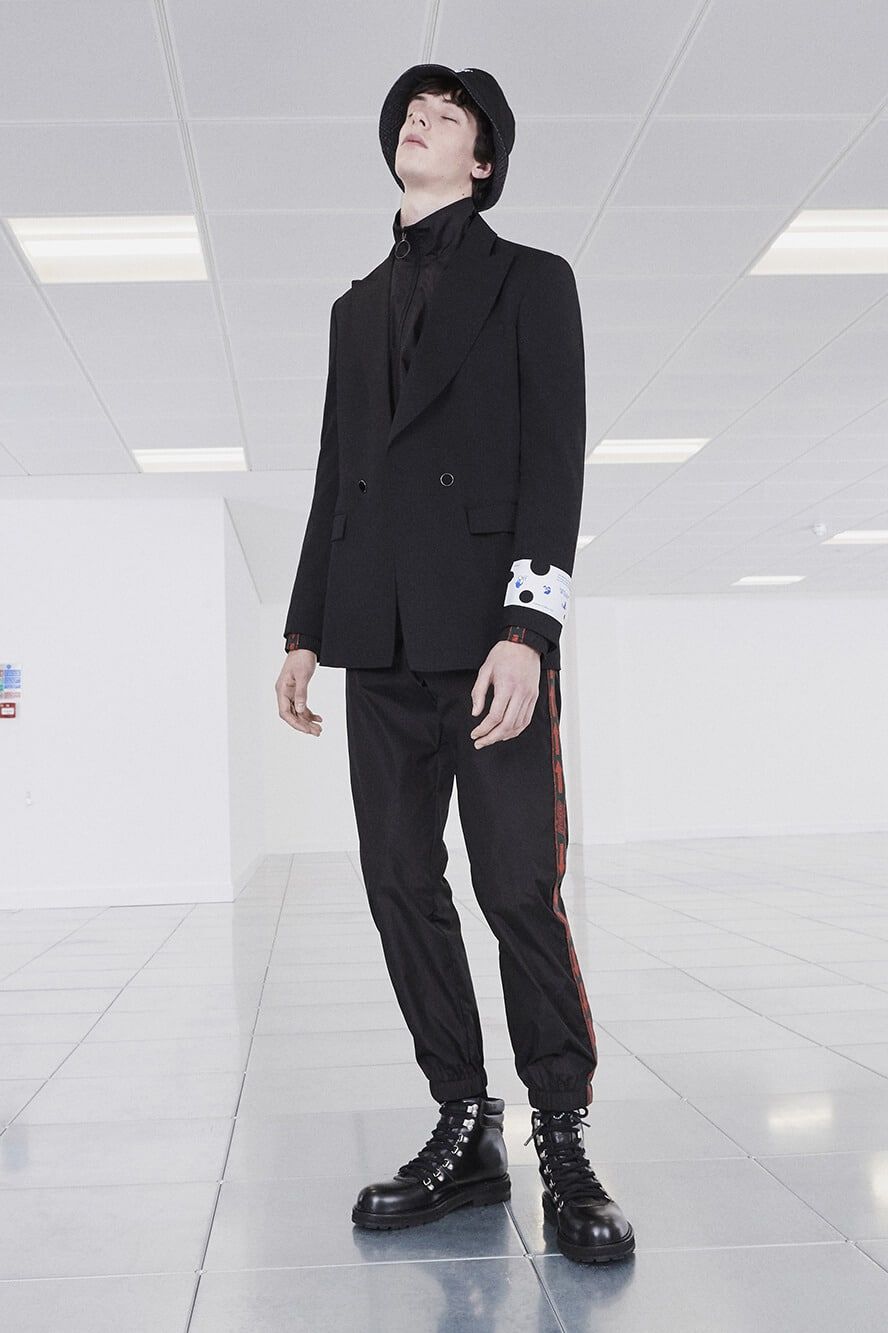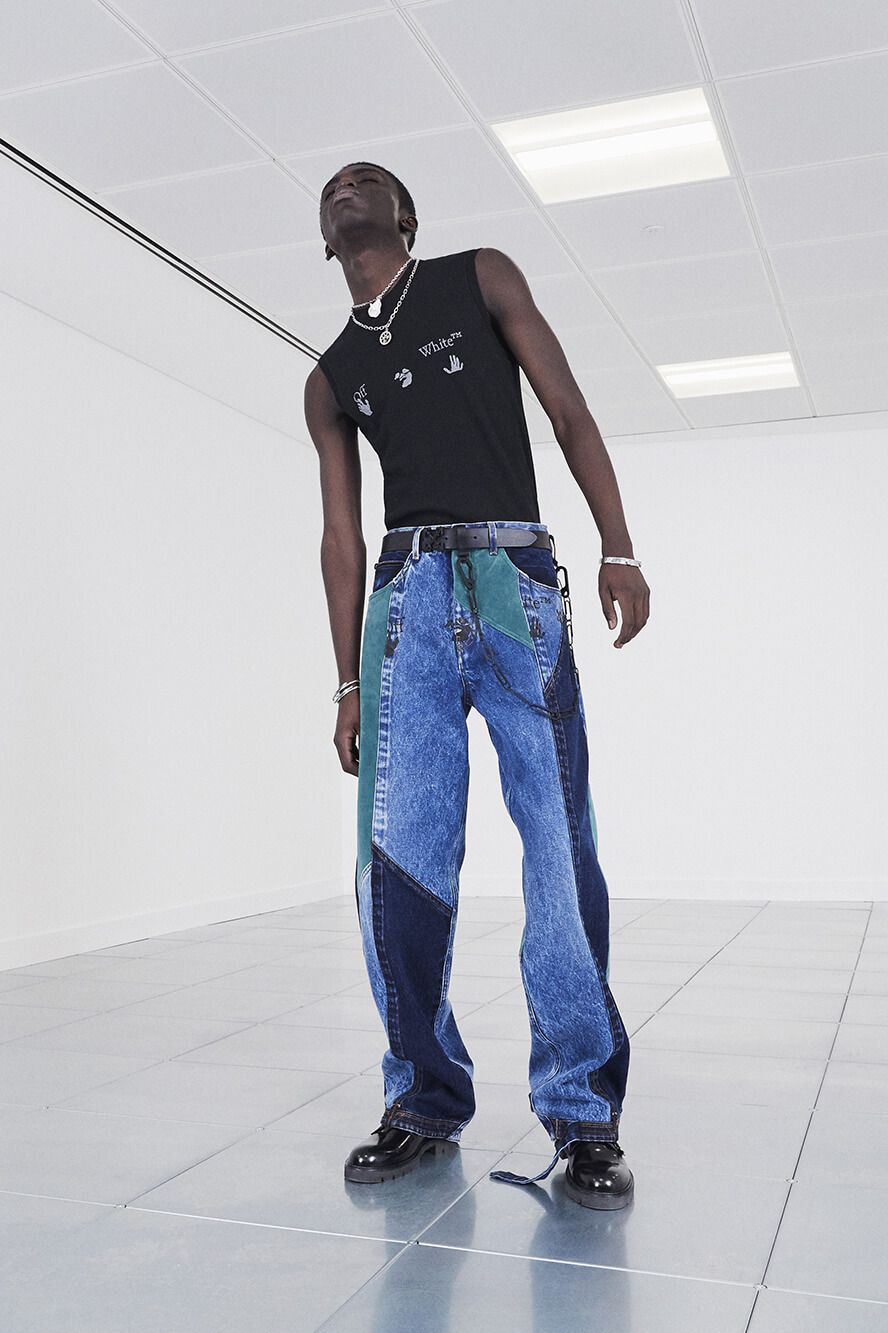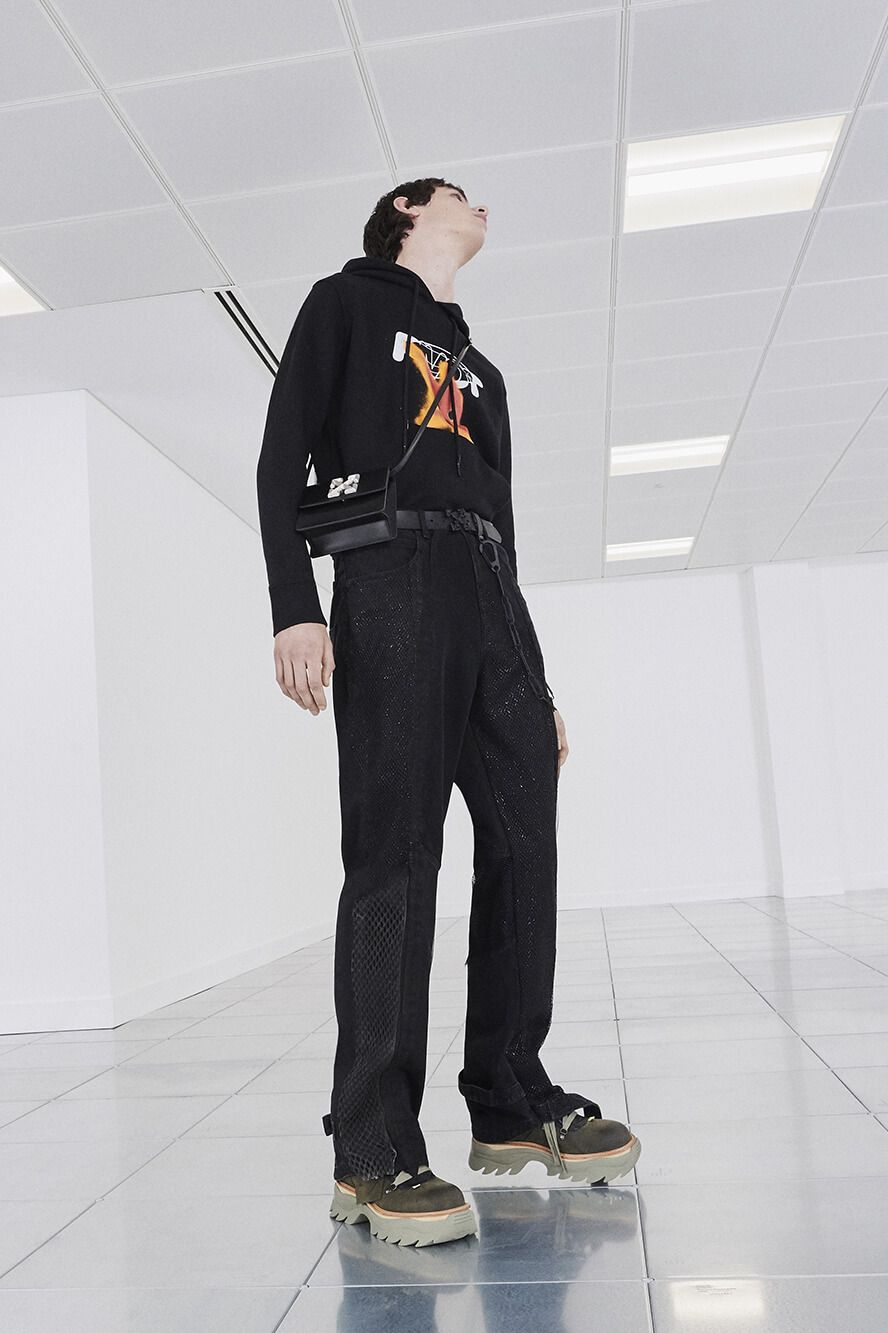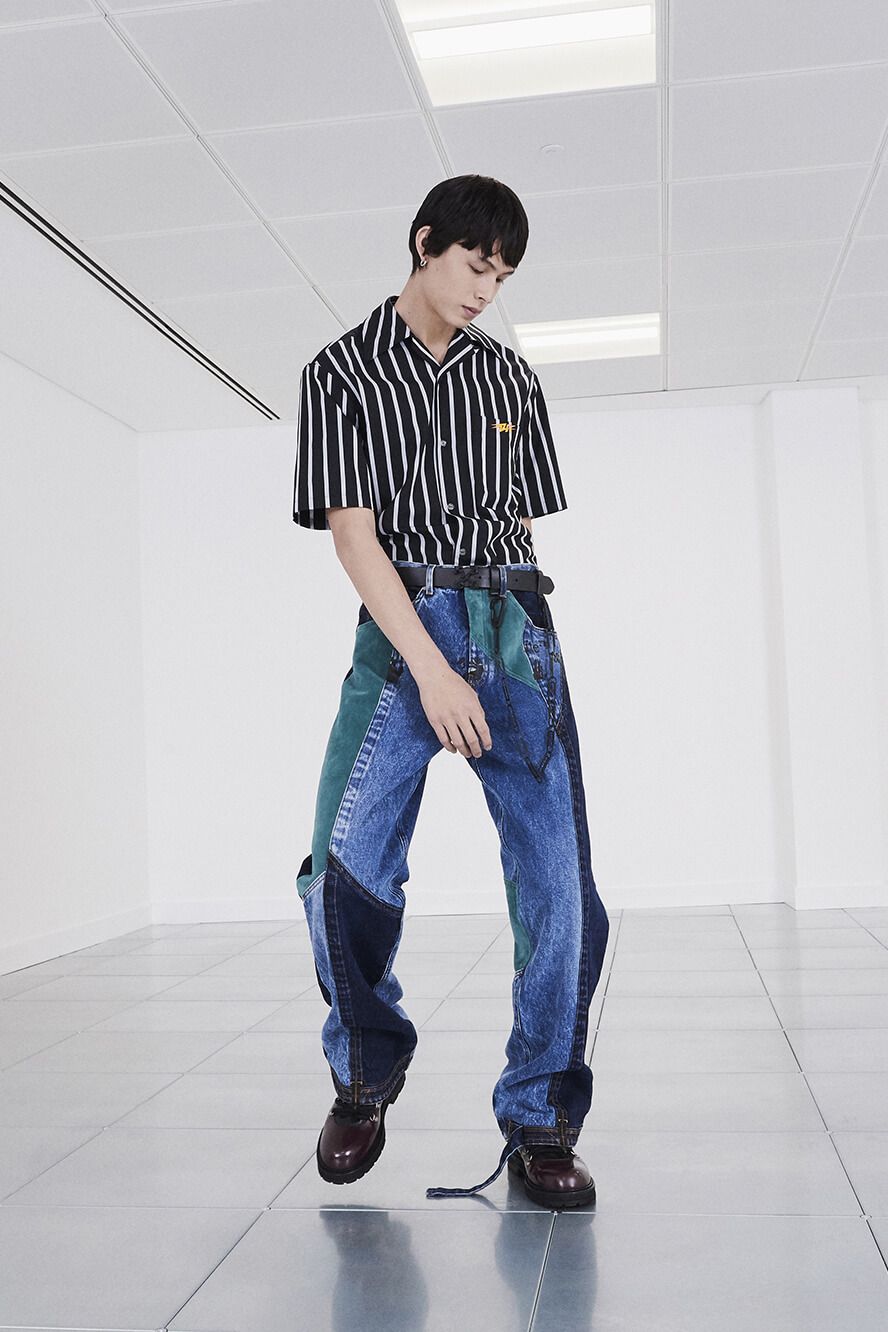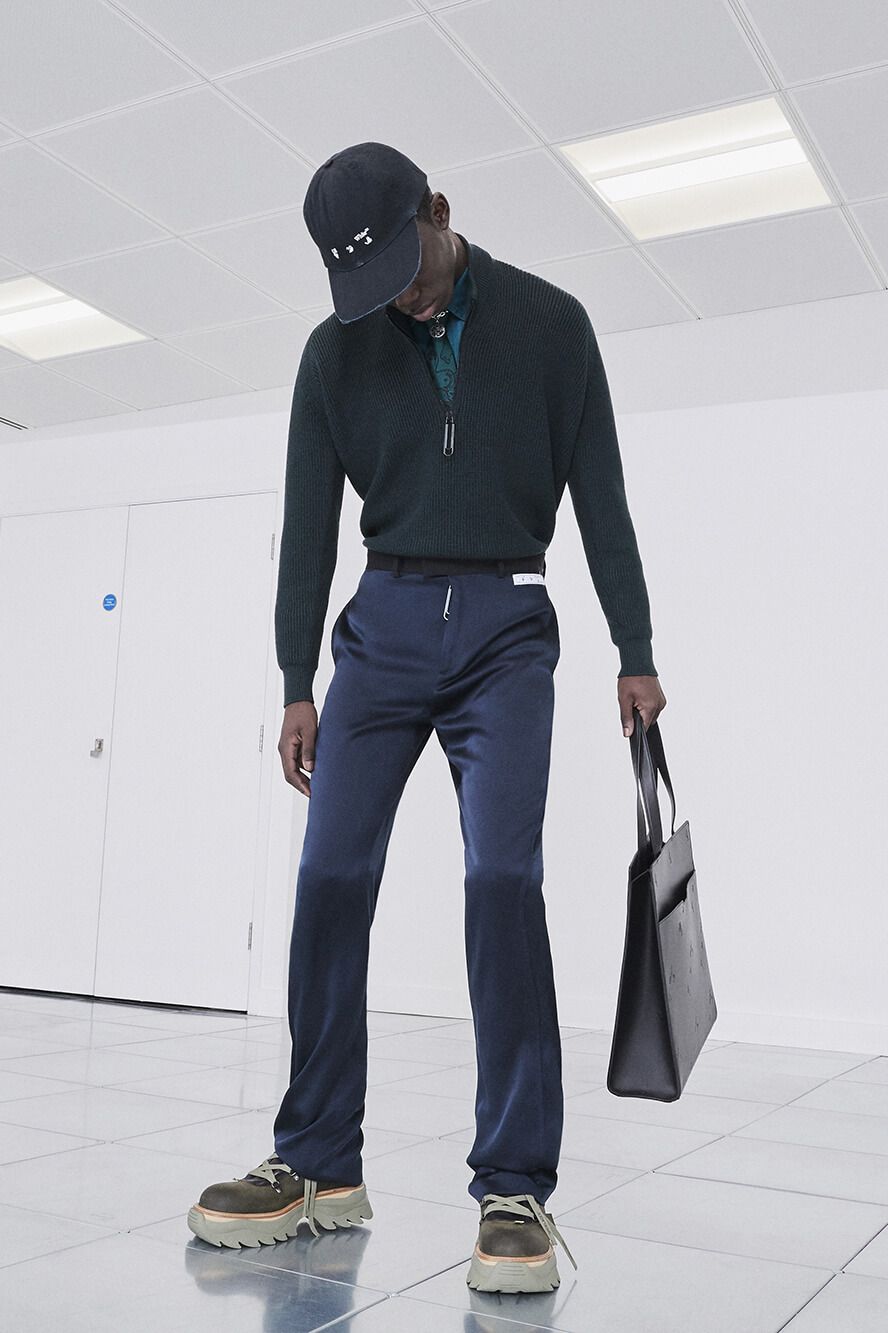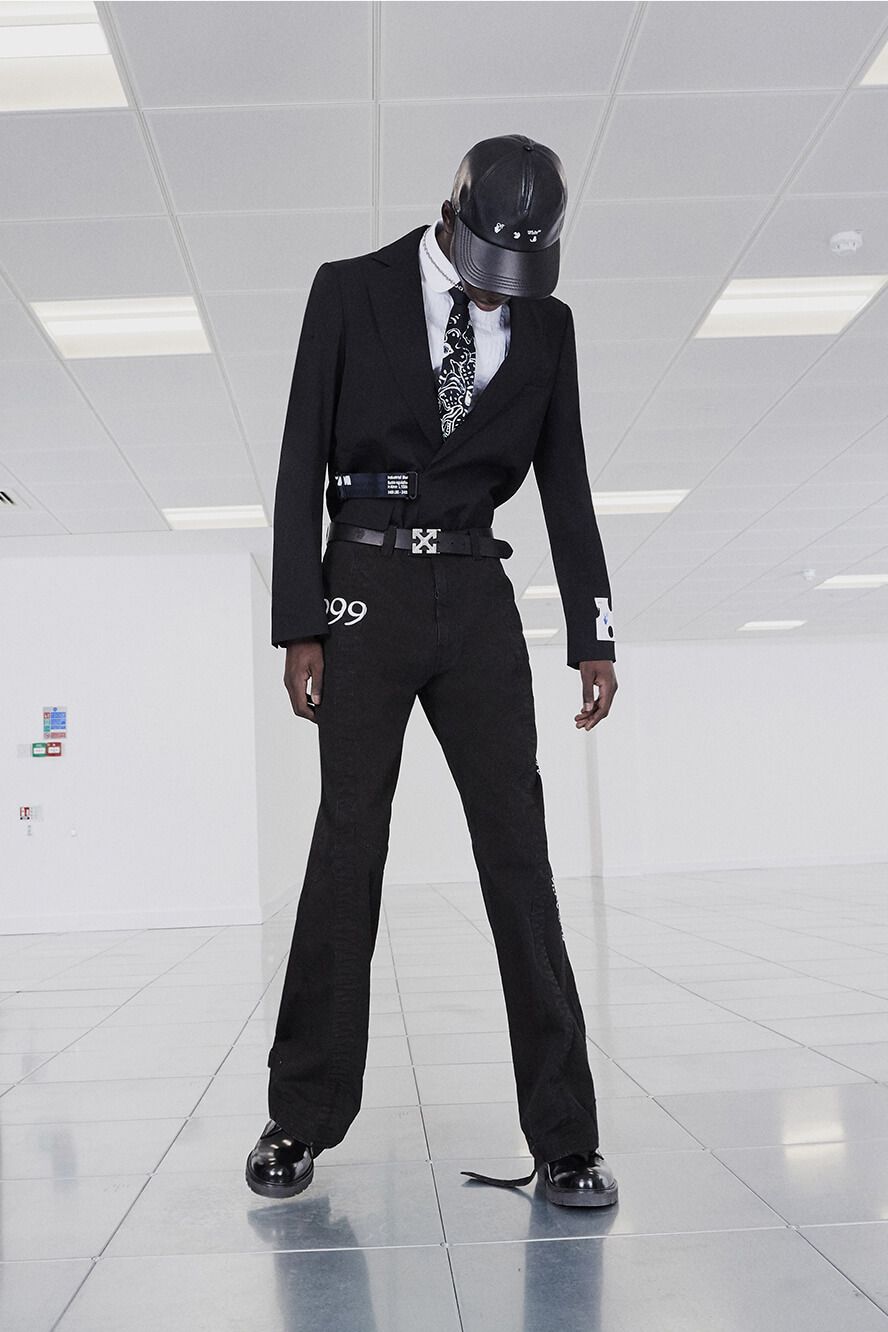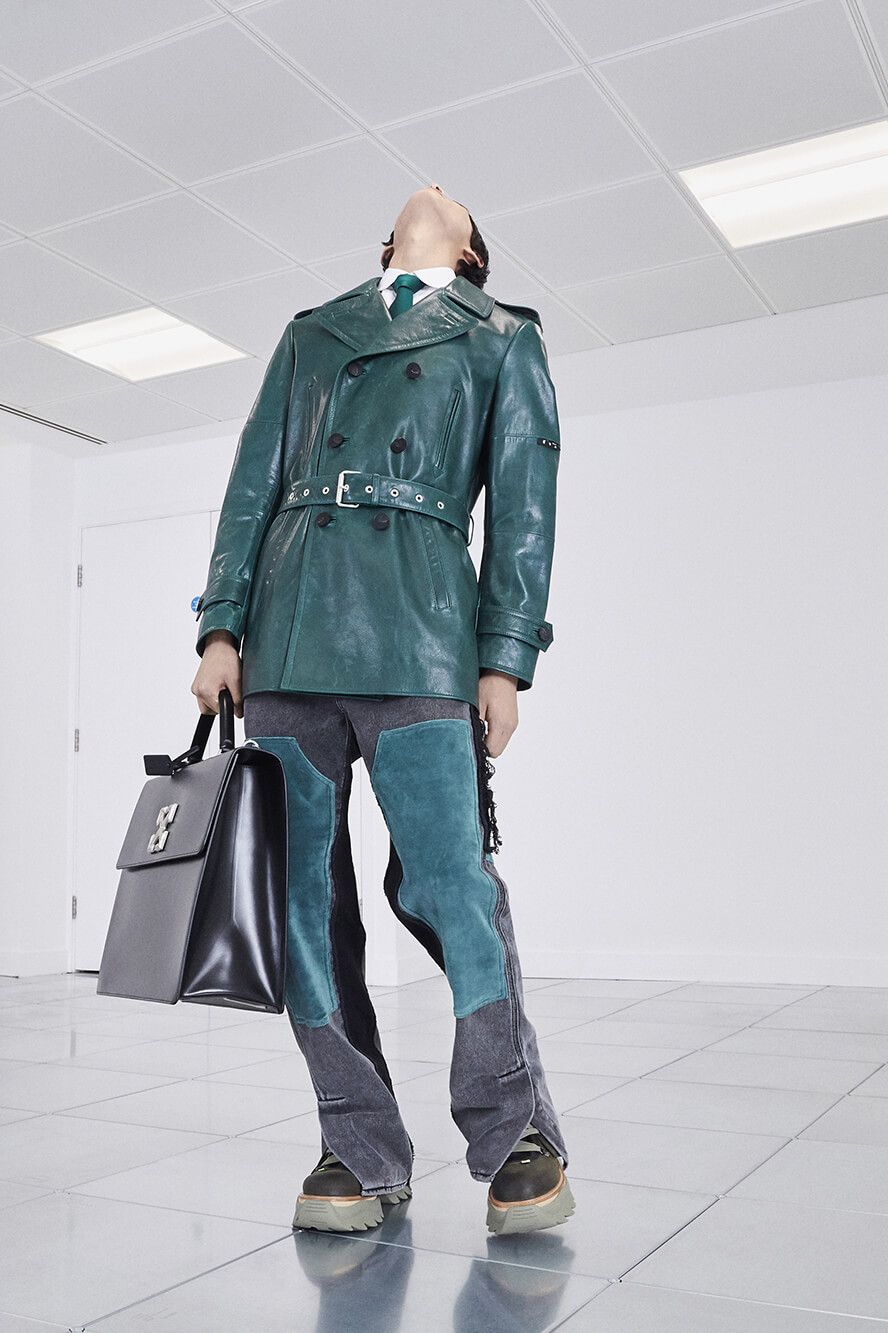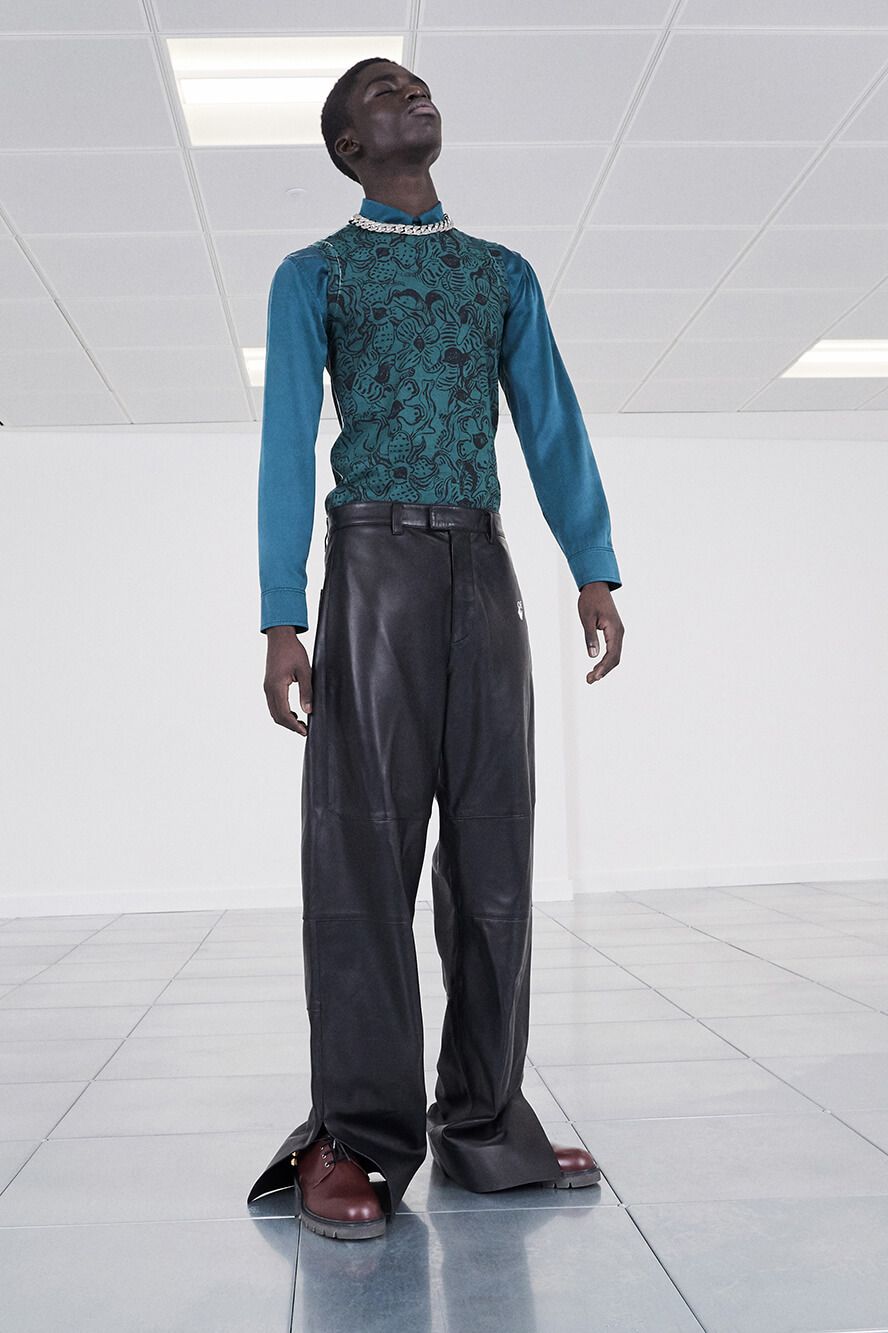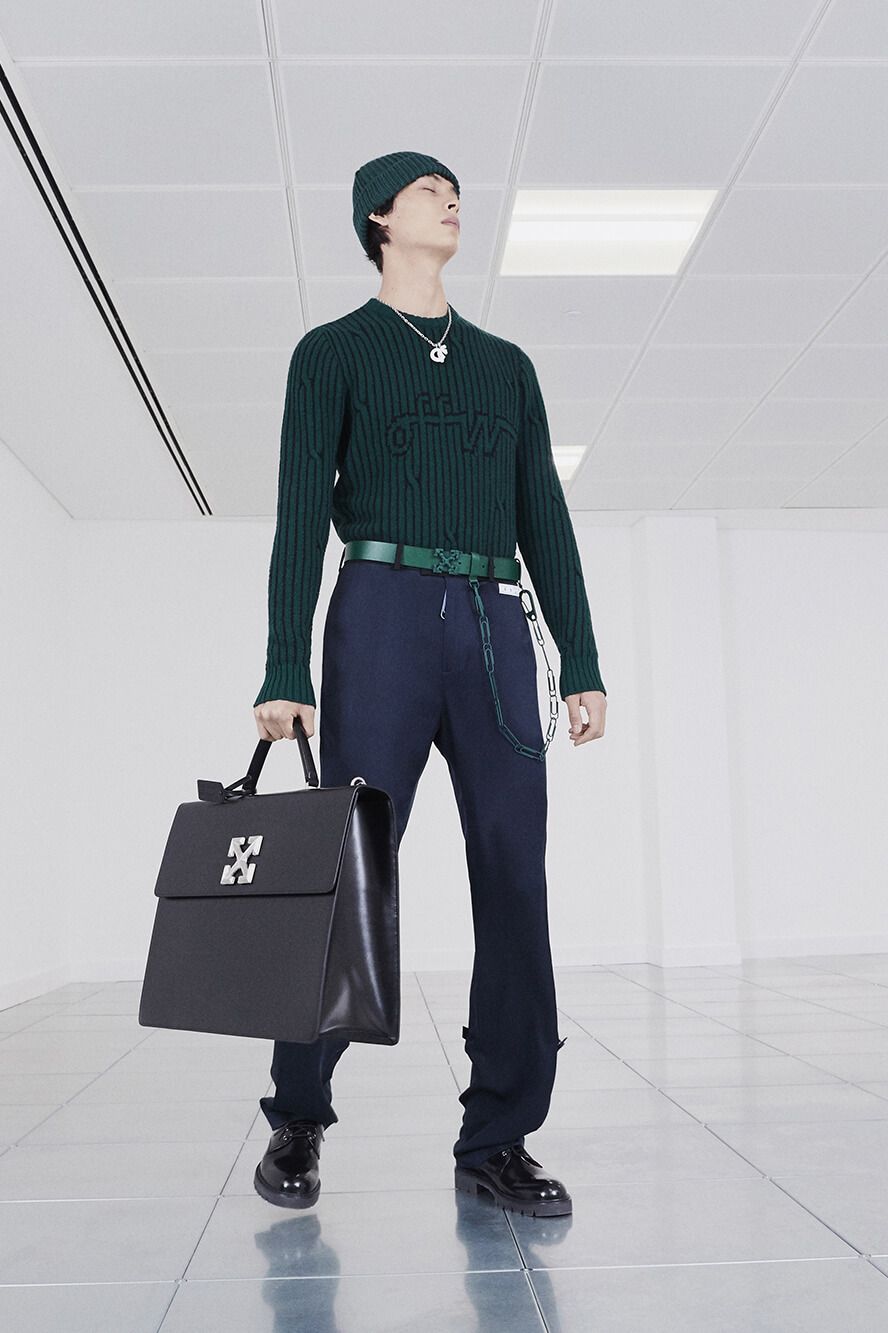 After testing the consumer with the Jordan 4 "Sail" and the varsity jacket, we now have the entire collection available on the Off-White.
There was no tornado, but we felt a heavy breeze.