READ IN: Español
Bernardo Ruiz (@_bernardo_ruiz) is an audiovisual producer closely linked to non-fiction cinema. His projects stand out for social criticism and immersive reality. Now, he has just published Queens in Quarantine, a short film that captures the effects of the Covid-19 pandemic in New York City's largest district.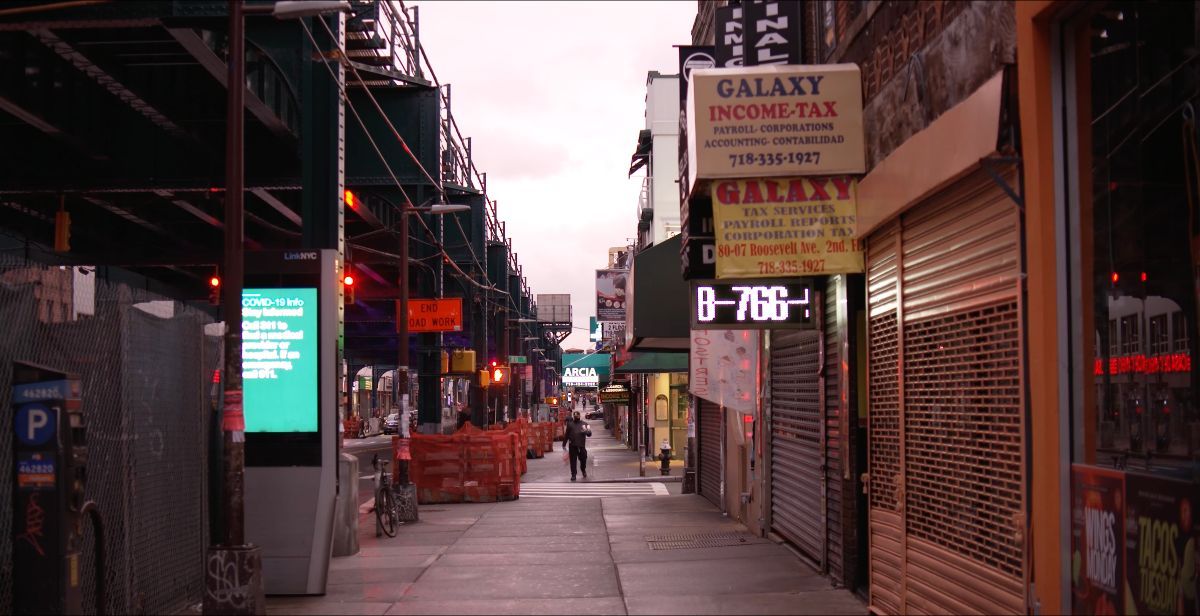 Queens in Quarantine tells how daily life is in Queens, one of the most affected areas of coronavirus. The film, which has almost no words, lets its images of desolate streets, empty underground wagons, closed establishments and long queues to receive food, tell the story by themselves. This absence of dialog is justified by the sound of the street, the city lights and the penetrating gaze of passers-by. The result: a powerful social portrait that exalts the devastating consequences of this global crisis.
This documentary was filmed during the last week of April in Jackson Heights, Corona, Flushing, Elmhurst and East Elmhurst. Thus, Ruiz has portrayed how these neighborhoods in Queen's district are surviving the pandemic. As introspection, Ruiz shows the devastating effects caused by this crisis: hunger, the incipient increase in homeless people, desolation, etc. His vision causes us to rethink the little control power we have over what's going on around us.
However, as at the end of the short, the sun will come out again. Meanwhile, let us think of this crisis and learn something from it.
Check out the full short below.
More info about documentaries here.