READ IN: Español
Victoria Secret's lingerie will stop walking the catwalks. The most popular fashion show decided to say goodbye a few weeks ago. Los Angeles lost its wings to economic and strategic mismanagement of the company that drove it to the brink. Criticism of the criteria in the selection of models was a hard blow that was tried to solve late. A gap was left empty, which Princess Iluminati has intelligently filled.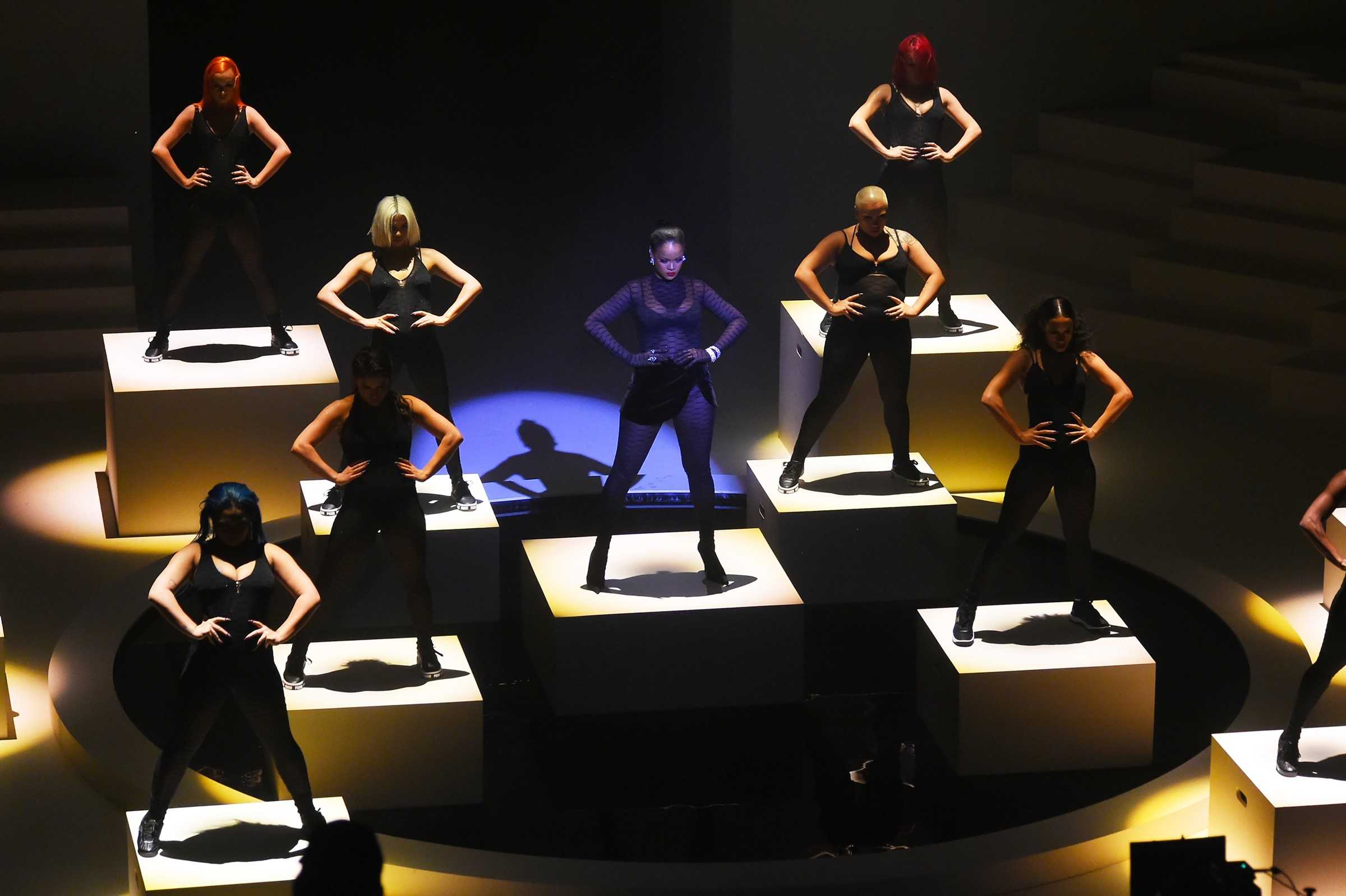 Savage x Fenty was presented on September 11 on the penultimate day of New York Fashion Week. Robyn Rihanna Fenty devised a show that increasingly exceeded attendees' expectations. Under vocal secrecy, no one was asked to record anything was going to see next, but when the show finished the fortunates could not stop talking about what they just lived.
Lovers of fashion shows and fashion fans will have the opportunity to enjoy this unprecedented milestone on September 20 at the Amazon Prime Video platform, where you can see the entire show. The designer and singer Rihanna did not want to pay expenses and as if an authentic Broadway production was Brookling's Barclays Center shone with blinding light.
The show began as it should be with Rihanna on stage surrounded by her creations, black lace and a velvet skirt covered the skin of the goddess who just appearing the audience cheered. As the madness was unleashed the music was flowing with the performances of: Tierra Whack, Fabolous, Migos, Big Sean, Halsey and DJ Khaled, the latter even said: "Rihanna, you're killing them!" Surely, we can all imagine the wild smile of the designer to hear him.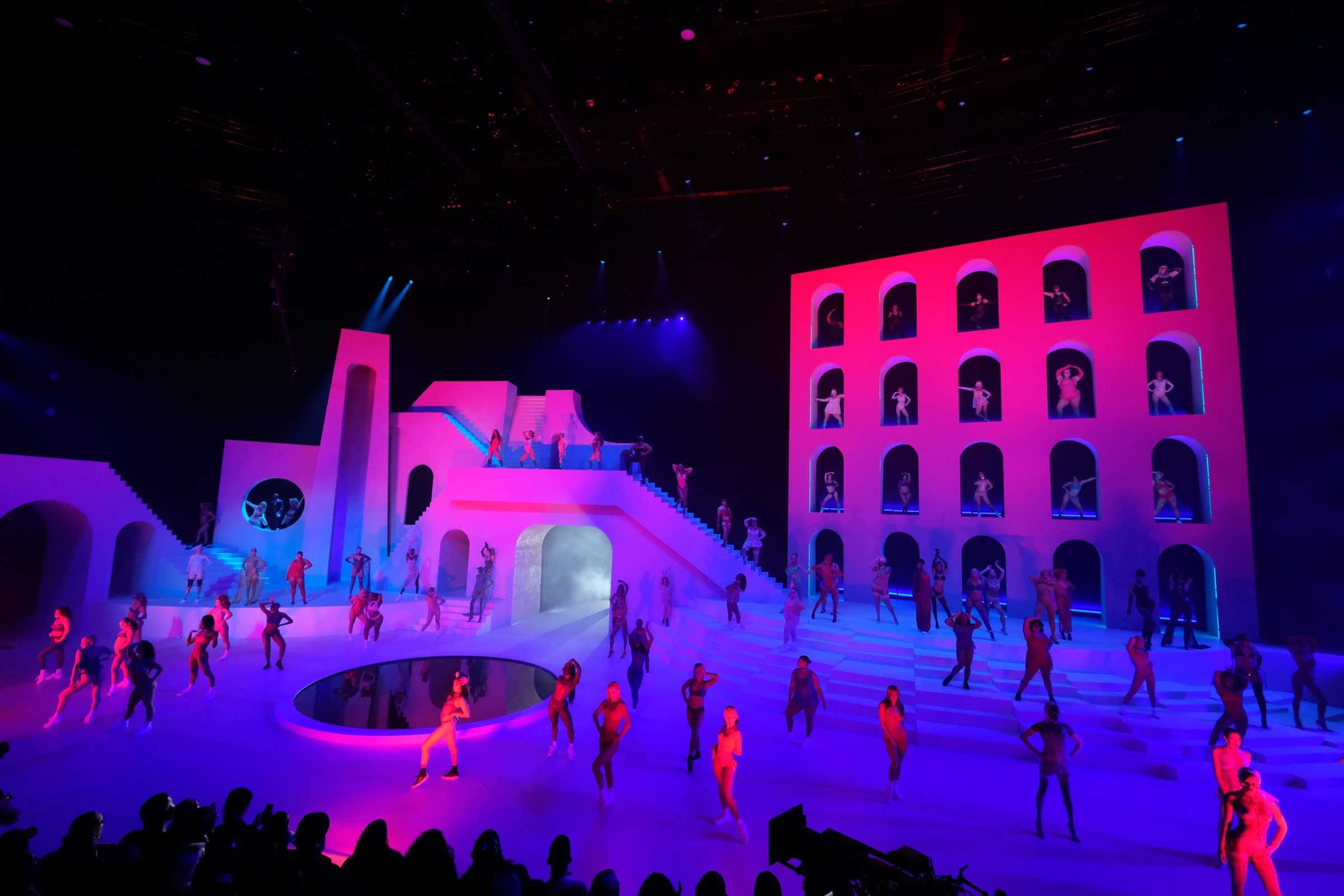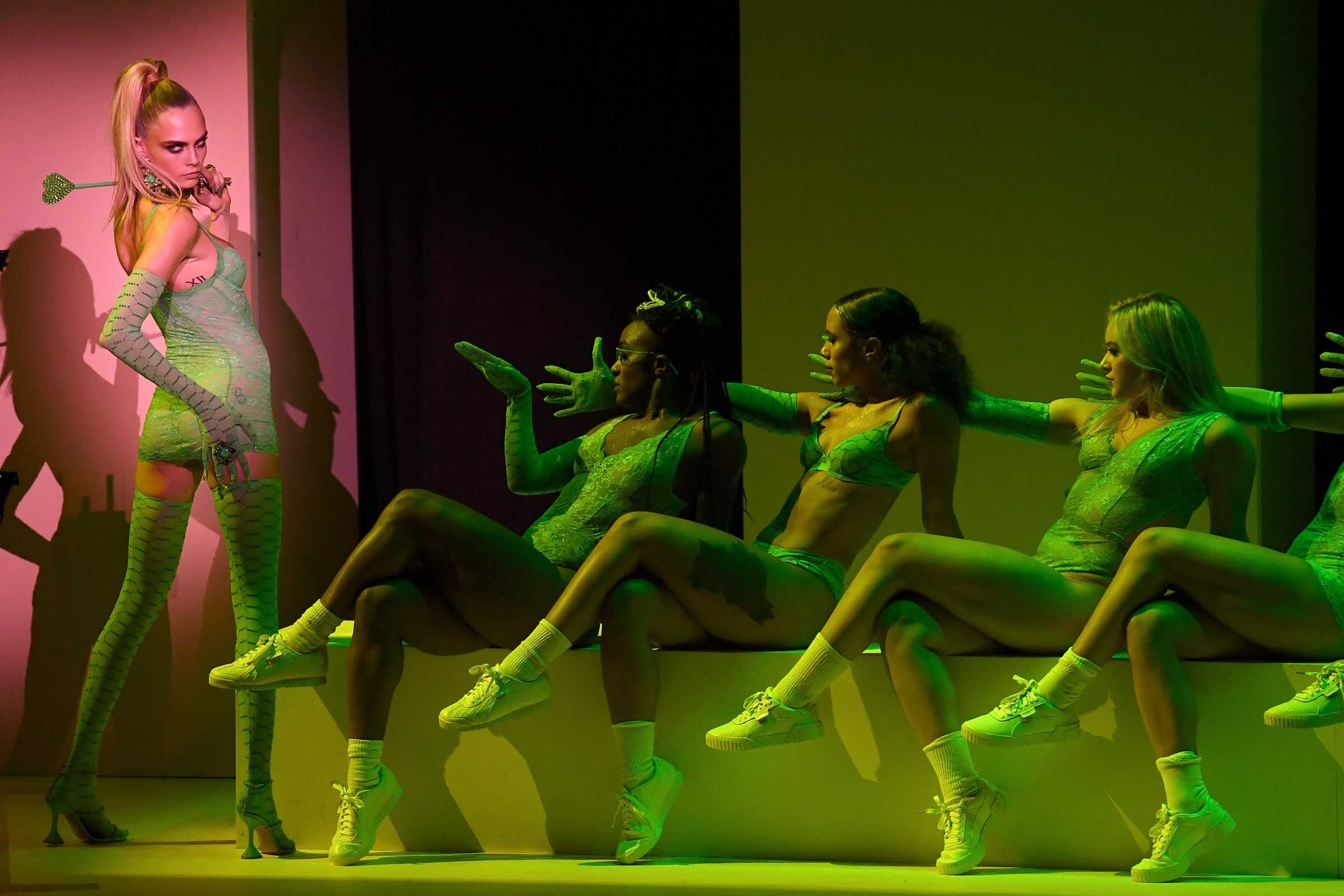 RiRi turns sand into diamonds
But not only on the mics could be seen familiar faces, the models Paloma Elsesser, Cara Delevinge, Alek Wek, Slick Woods and the Hadid sisters walked the catwalk with the lingerie of Savage x Fenty. Feminine sensuality overflowed the function that developed as the new pieces from the Spring Summer 2020 collection were exhibited for the brand.
The caramel, pink and yellow lace were complemented with necklaces of brilliant jewellery and sunglasses, surely no attendee would have noticed if the fabrics had been other, the emotion and ecstasy hypnotized the public that could only enjoy.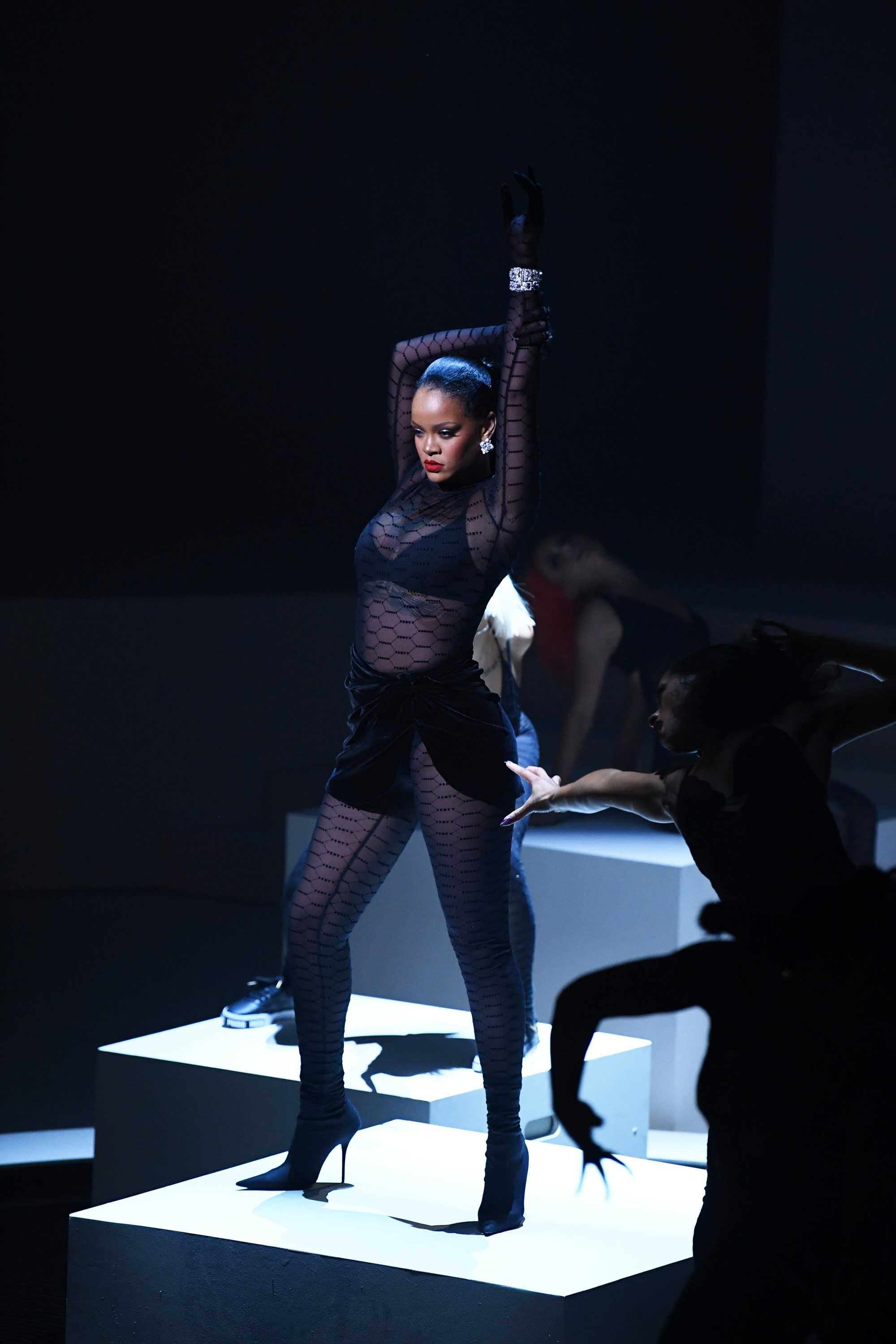 Rihanna has made forget those feathers and heels that walked upriver on Victoria Secret's catwalk. The fashion world is less concerned because we now have Savage x Fenty. RiRi turns sand into diamonds.