READ IN: Español
It is possibly one of the most successful and relevant alliances of the New York company. Year after year, the designs continue to exceed expectations and the level of demand for their pieces keeps growing. If you don't have a Supreme TNF, your winter fits are orphaned.
The ability to collaborate that The North Face has developed in recent years is to be commended. It has managed to stop being an exclusive signature of alpinists and skiers and become a must of our winters.
After sweeping aside their most recent collaboration last March, Supreme and The North Face are back on board this Thursday with new proposals. It seems that the creative arsenal of this profitable union knows no bounds. From a Statue of Liberty print to a metallized version, it's all in. Bandana or snowy mountain graphics and even snake print have been some of the designs that have delighted us in recent years.
These two brands have been able to create an unparalleled synergy in their segment. Promoting technical pieces with Supreme's hype has undoubtedly been a very successful strategy for Californians.
On this occasion, we'll find three proposals applied to the entire range of products in the collaboration. The classic black, a beige shade and a pink camouflage print decorate bags, fisherman's vests, zip-off pants or a floatable keychain, among others. All pieces are made of waterproof nylon.
In addition to the drop itself, a charity T-shirt will be included this time. In order to help in this health crisis that is devastating the planet, Supreme and The North Face are launching this piece with a graphic of Planet Earth on the front. Below the image we can read: "Supreme/The North Face, One World One Purpose, 2020". 100% of the profits will go to  GlobalGiving's Coronavirus Relief Fund.
This piece's drop will take place on the 23rd only on Supreme's Japanese website.
The rest of the collection will be available exclusively online worldwide except in Japan on the 21st.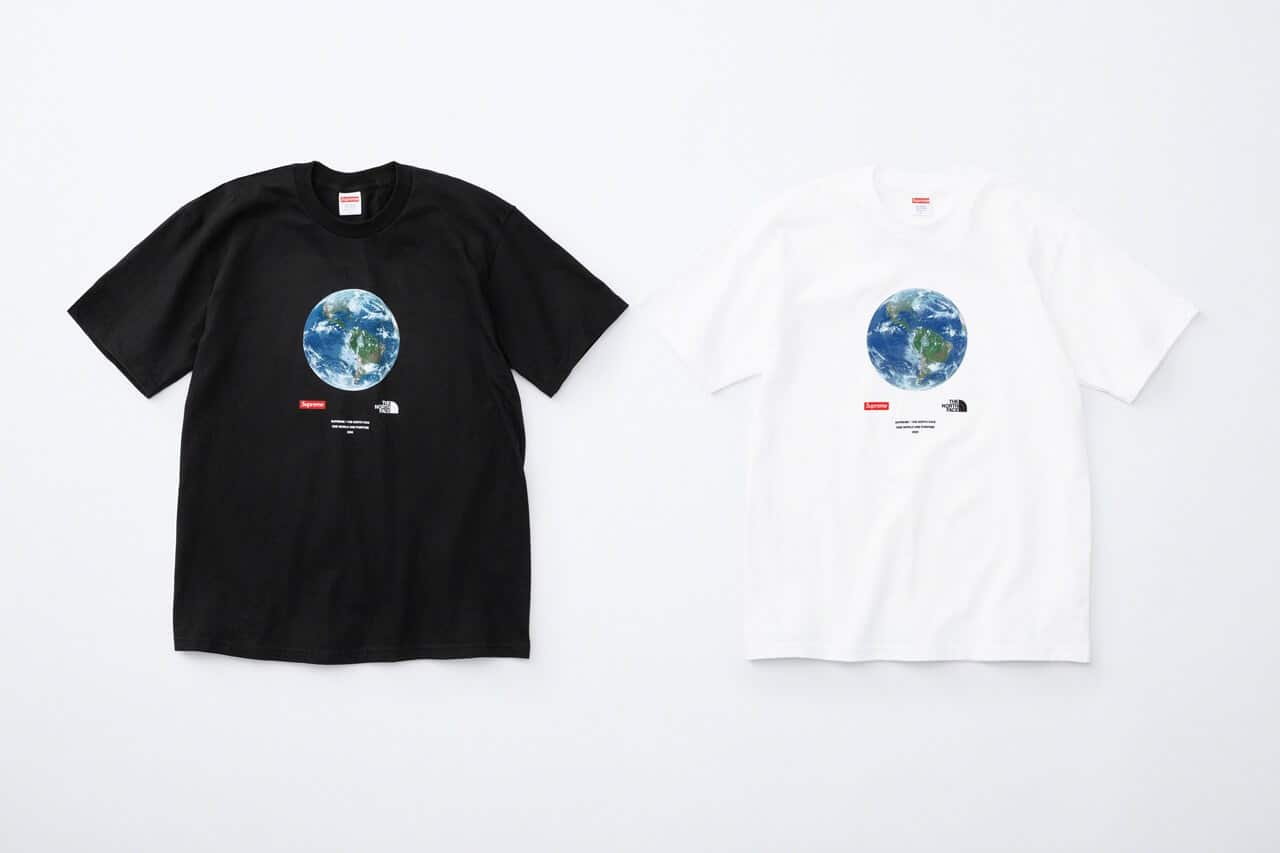 Elevate your drip for a good cause.