READ IN: Español
Yes, you have read well. This candle created by the craftsmen of Cent.ldn reproduces the balls with which the NBA plays. In addition, this custom-made item is 100% biodegradable and smells like coconut.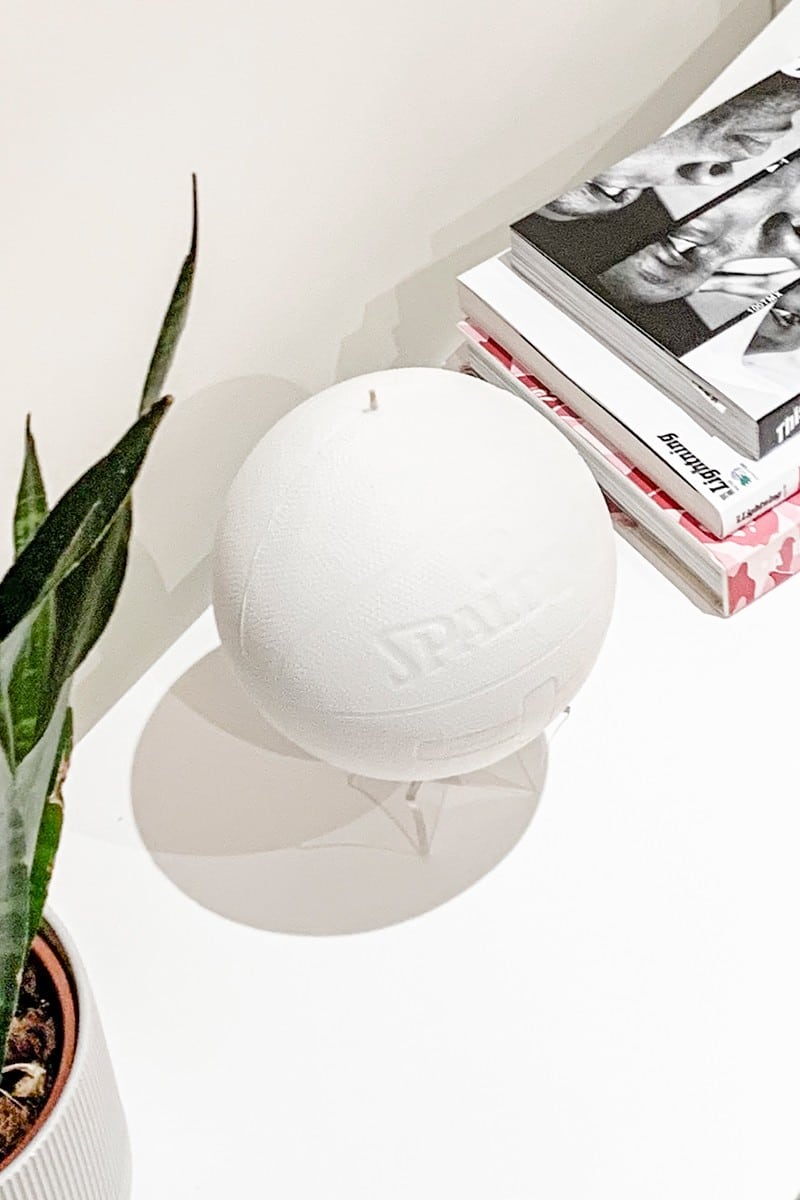 The creators of this design article are the members of the Cent.ldn team, a brand that was born in London during the lockdown. They were obsessed with aromatic candles because during those months they became a resource with which to brighten up their days. That's why they decided to share that hobby by creating the most exclusive and peculiar candles in the market. Since March 2020, they have dedicated themselves to creating designer candles made by wax artisans and made to order. Among their offer stands out the model AF-1, which imitates the Nike Air Force and is available in different aromas and colors. Now, the brand has included in its catalog a new model: OG Spalding.
This is a candle dedicated to basketball fans, as it has the shape and dimensions of a professional ball size 3. It weighs 2,700 grams and comes with a custom acrylic support so you can place it wherever you want. In addition, like the rest of its products, the OG Spalding is ecological, biodegradable and vegan. It is made with coconut wax, a more sustainable alternative to conventional wax, and its wick is 100% cotton.
Its approximate price is 140 euros and it burns for more than 100 hours. You can already get this model at Cent.ldn's website.