READ IN: Español
TIME magazine dedicates its cover to the growing fight against racism.  Dubbed "Analogous Colors," the painting is an ode to George Floyd and was done by Titus Kaphar.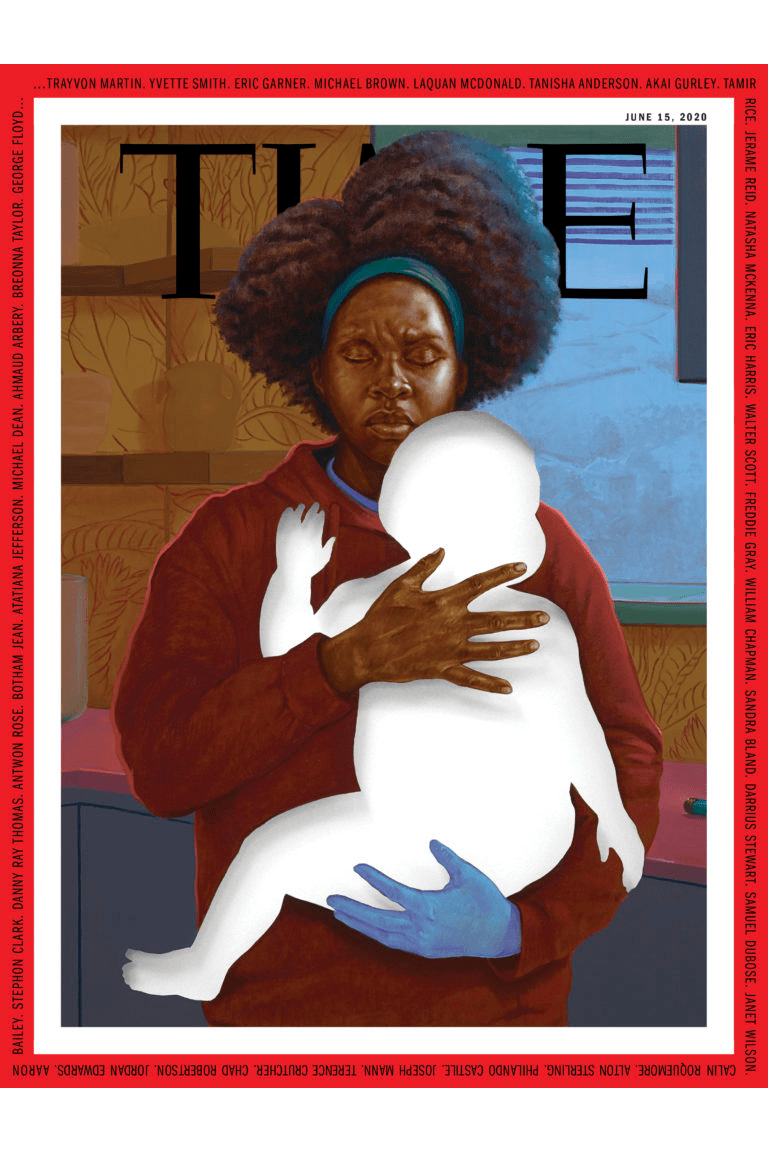 The message on the cover is very harsh: a black mother, holding the silhouette of a child. Kaphar cut out the shape of the canvas, creating a bare, colorless hole that refers to George Floyd calling out to his mother while he was pinned to the ground with the agent's knee around his neck.
In addition, the work is surrounded by TIME's iconic red band, printed with text for the first time. The band features the names of 35 black men and women killed in violent and racist acts, including the names of Trayvon Martin, Breonna Taylor, Ahmaud Arbery, Eric Garner and more.
Kaphar's poem, I Cannot Sell You This Painting, is equally profound as his painting, a reflection on black injustice. "Are black and loss / analogous colors in America," he asks. "If Malcolm could not fix it, / if Martin could not fix it, / if Michael, / Sandra, / Trayvon, / Tamir, / Breonna and / Now George Floyd… /can be murdered /and nothing changes / wouldn't it be foolish to remain hopeful? /Must I accept that this is what it means to be Black / in America?"
Read the whole article on TIME.