READ IN: Español
Youtuber Alecmolon together with the whole DHC Films team have made the most anticipated video of the year with cameos from Messi, Ibai, Rubius, Agüero, Piqué, Grefg and many more. Proving that it is no coincidence that the Hispanic streamer community leads all the rankings and breaks records.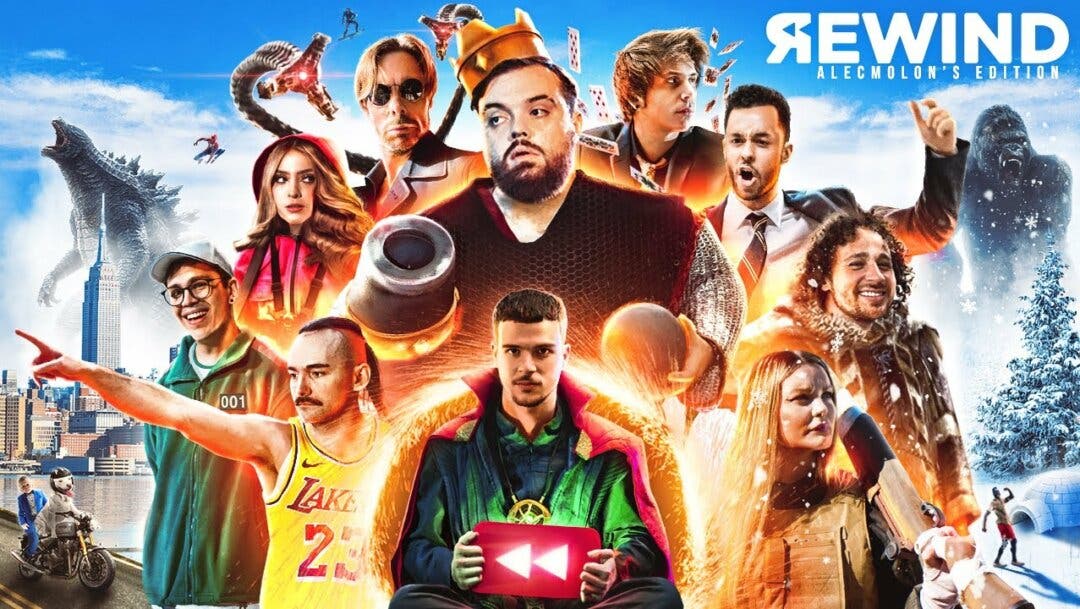 The video uploaded by Alecmolon has been on YouTube for 24 hours and already has almost 7 million views. The hype was sky high after the possibility of this Hispanic Rewind was kept in the air during the first months of 2021 until it was confirmed.
And it has come back stronger than ever, with a production that could cost more than 100,000 euros. With 22 days of filming all over Spain, the production of the "Rewind Hispano 2021" video has been financed by the youtubers and streamers that appear in it.
The video compiles, with the best special effects and exclusive testimonials, the best moments of the year. Ibai Llanos, Grefg, Rubius, Alexby, Aroyitt, Jordi Wild, Spursito and Knekro did their bit and recreated scenes from the series of streamers such as EGOLAND, Arkadia, Marbella Vice and TortillaLand.
Latin American content creators also appeared on the "The Squid Game" scene, such as Arigameplays, JuanSGuarnizo, ElMariana and Ama Blitz. But the best appearance was that of Agüero, Piqué or Messi, as well as Jordi ENP or the presenter of "El Chiringuito", Josep Pedrerol.
Now… Why not take a look at the new "Field" boot from Supreme x Timberland and MLB?