READ IN: Español
Its commitment to innovation and avant-garde has led Vitaly, the experimental, eco-friendly and genderless jewellery brand, to evolve towards new horizons and present its new visual identity "GLYPH" in conjunction with the launch of the SS22 collection.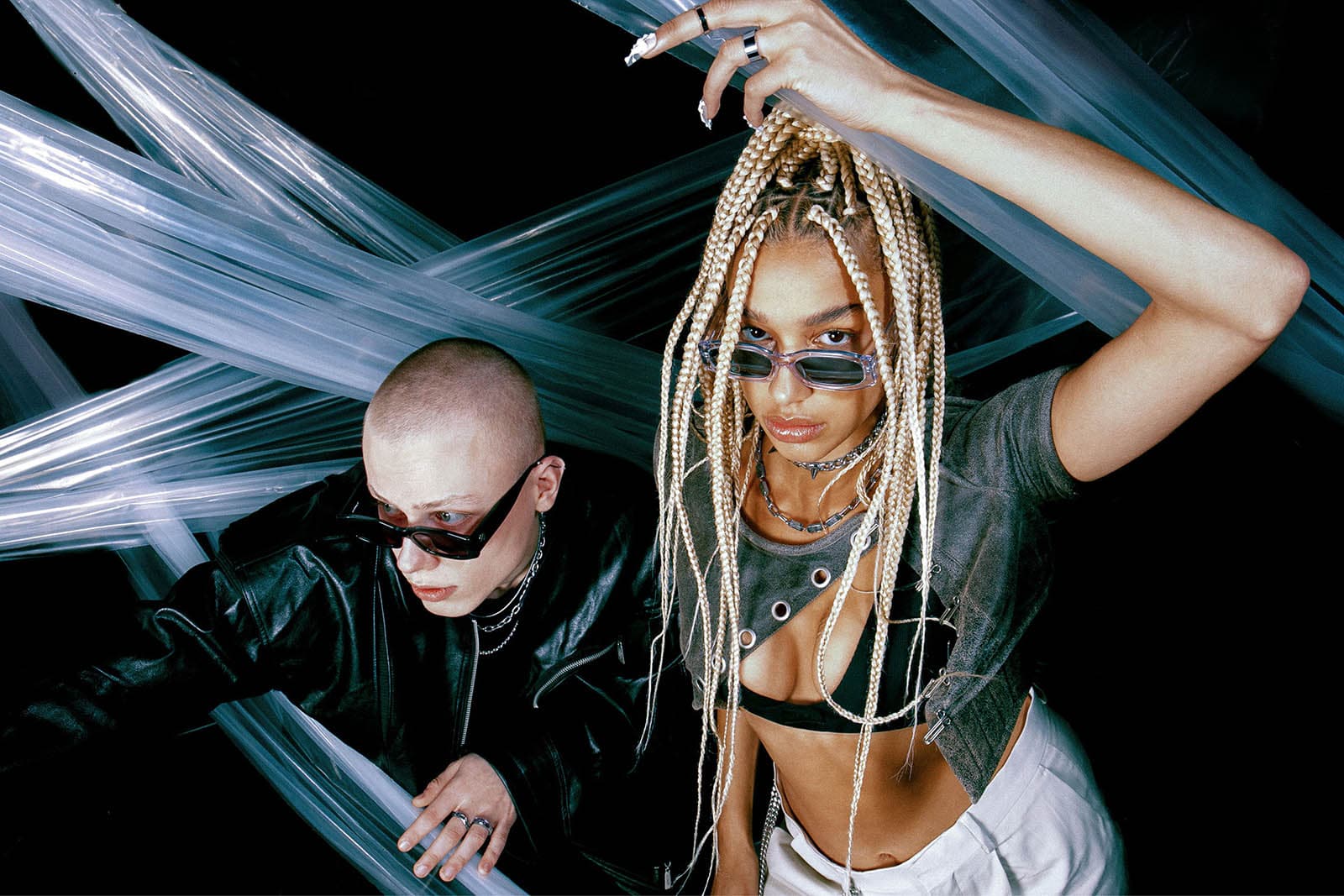 After having launched a collection with Ugly Worldwide and having established itself as one of the avant-garde jewellery firms, Vitaly has decided to carry out a rebranding that involves a change in the logo, packaging and hardware of its pieces. With this action, the firm demonstrates its ability to adapt to the times, as well as its talent in the creative field.
"Glyph" is a word used to describe both ancient pictograms and modern computer characters, a timeless symbol that conveys meaning without words. The Glyph is a symbol of Vitaly's future and the starting point of this new phase: one that is genderless, inclusive and sustainably produced from 100% recycled stainless steel.
Ahora en la nueva colección de primavera 2022, Vitaly ha rediseñado sus icónicas joyas como Riot, Integer o Frenzy, entre otras muchas, incluyendo importantes cambios en el hardware para mostrar el nuevo logotipo Glyph. J Balvin, Grimes y Olivia Rodrigo son algunos de los artistas que ya han apostado por introducir la firma de joyas en sus looks.
Ahora… ¿Por qué no le echas un vistazo a las últimas tendencias de uñas para la temporada SS22?
Now in the new spring 2022 collection, Vitaly has redesigned its iconic jewellery such as Riot, Integer or Frenzy, among many others, including important changes in the hardware to showcase the new Glyph logo. J Balvin, Grimes and Olivia Rodrigo are some of the artists who have already opted to introduce the signature jewellery into their looks.
And now… Why not take a look at the latest nail trends for the SS22 season?